Looking for the best Appsumo lifetime deals that you can encash in 2022? Well, you've come to the right place.
Appsumo came with many new deals and tools for reinforcing and launching them for a long time. Keep in mind, that all deals are not available for a lifetime (i.e. LTD Deals). LTD plans are however available for most of the listed products, but not for all. Some products are available for annual plans with huge discounts.
Before we dive deeper into this, let's understand what exactly is Appsumo and how it is used.
What Is Appsumo Marketplace?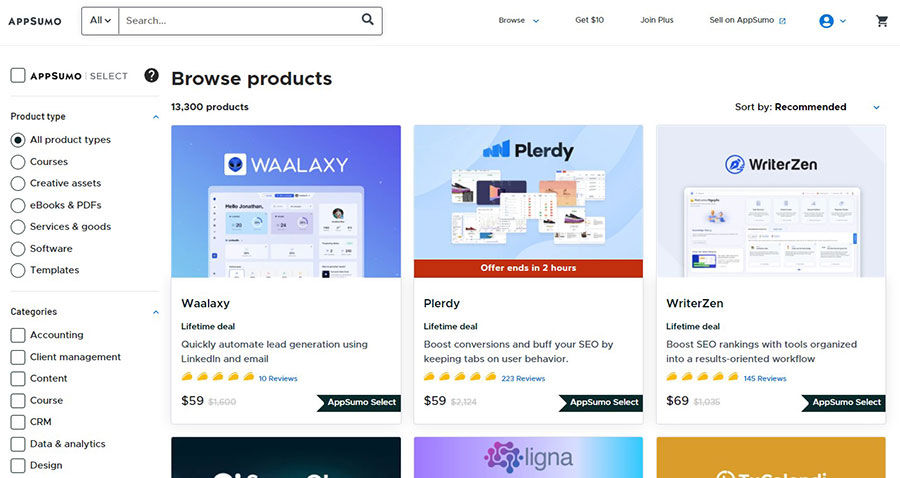 In layman's terms, Appsumo is a saas marketplace site that is designed to sell digital goods and services. The basic idea behind this is to partner with a business that is willing to sell its services at a discounted price (up to 95%) to attract a large number of buyers and investors and in this, Appsumo plays a huge role.
With the huge audience and customers that Appsumo attracts to its platform, the site provides digital sellers a large group of buyers with a very low price, hence increasing the involvement of the business investors and markets and buyers as well.
What is Appsumo Plus Membership?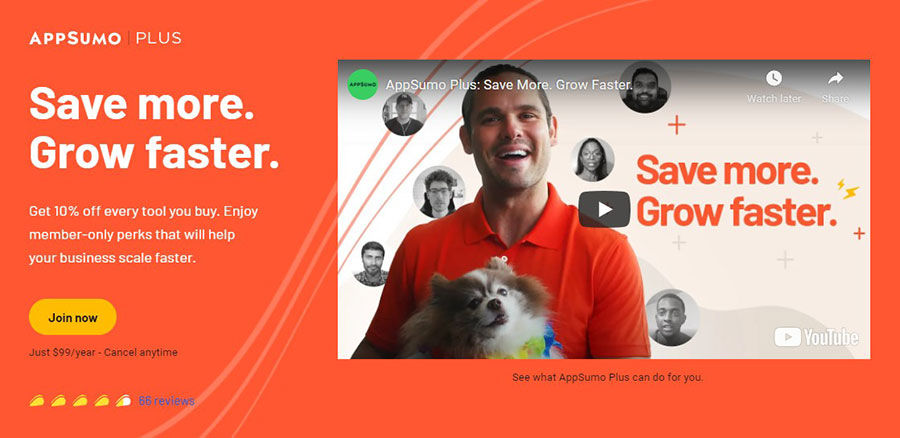 Appsumo also offers its customers a plus membership that renews yearly and you can cancel it anytime. With the plus membership of Appsumo you get:
10% Off on your purchases
Exclusive offers and invitations to digital events
Access to Kingsumo Pro
Cancel Anytime
Extended access deals for Plus only
Appsumo last call
Access to Appsumo Exclusive Freebies
Why Choose Appsumo Lifetime Deals?
Startups usually don't have funds to scale their business in the short run by giving a boost to their marketing activities. Whereas, Appsumo is a marketplace where millions of people browse through the applications and software which they can buy at lucrative pricing. As such, startups can easily get funding, initial customers, and a response to scale their business. As soon as the businesses get the funding that they require, they leave the marketplace. It happens with most startups whose product is highly lucrative and business owners feel that they can get a better price when sold solely through their own efforts.
So, lifetime deals on Appsumo are the result of startups' need to get initial funds and they can expire soon after the product sale reaches the estimated mark. With this fund, startups or business owners can invest in their product improvement, research, development of the product, support for the product, advertising and marketing, and much more
With a lifetime Appsumo deal, you will have to invest in a deal once and can avoid the monthly cycle of payment. You get to enjoy the benefits of all the new services and products by investing in a lifetime deal. Isn't that great? You will never have to pay the full price ever again! However, to be honest, most startups cut the benefits for lifetime licenses. Some of them also have credits or coin systems through which they have limited the use for lifetime users so that in the future they can also charge from them when they want to upgrade.
In this article you will see the top 50+ best-reviewed, used and good deals Appsumo has to offer in 2022. With its growing pace, it will only keep on getting better, even with free or really low-budget deals that Appsumo has to offer.
50+ Best Appsumo Lifetime Deals In 2022
| Deal Name | Category | Buy Link |
| --- | --- | --- |
| Gravitec | WordPress | Try |
| wpDataTables | WordPress | Try |
| Mailnest | Productivity | Try |
| EmailWritr | Content | Try |
| Fliki | Productivity | Try |
| Vizologi | Data & Analytics | Try |
| Texta.ai | Content | Try |
| MyAlice | CRM | Try |
| Vonza | Design | Try |
| TextSniper | Productivity | Try |
| TrueRanker | SEO | Try |
| Rytr | Content | Try |
| Tidycal | Productivity | Try |
| Kingsumo | Productivity | Try |
| RankTracker | SEO | Try |
| Formaloo | Web Development | Try |
| TypeDesk | Productivity | Try |
| Divjoy | Web Development | Try |
| 11Sight | Support | Try |
| Listnr | Productivity | Try |
| Gyana | Data & Analytics | Try |
| Spoke | Productivity | Try |
| Wordhero | Content | Try |
| WPfunnels | Lead Generation | Try |
With these deals provided by Appsumo, you can get the best out of the investment you put in. The listed below are the best deals at Appsumo right now.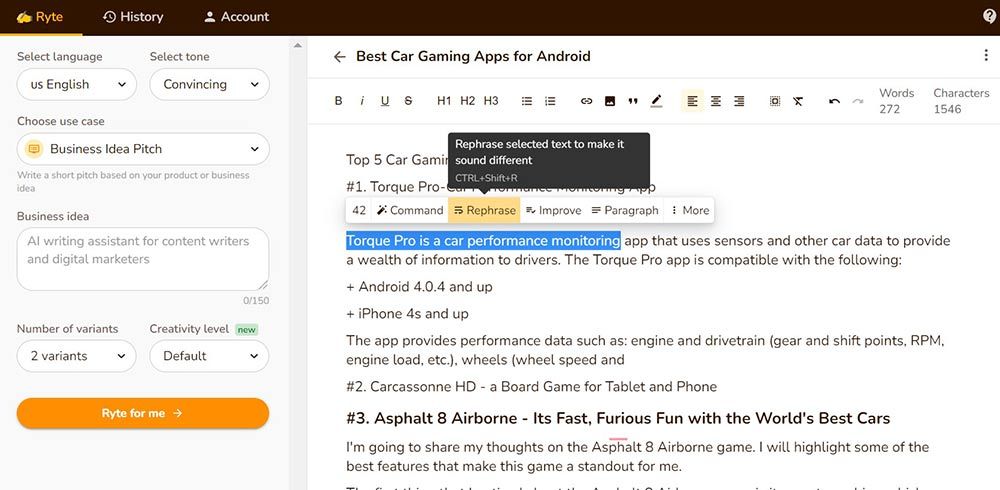 Rytr is an AI-based content writing tool that writes for you! As a content writer, these tools come in handy for so many content creators and websites. With its free trial period, a cheap and affordable plan lets you create content in a very broad spectrum for your audience and clients.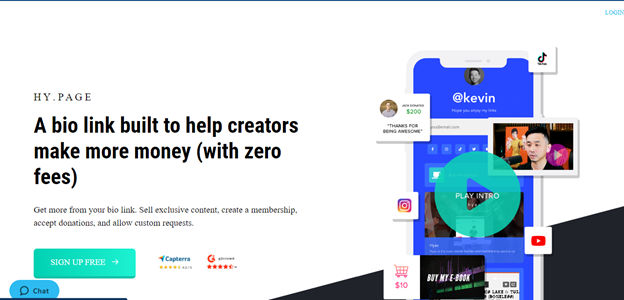 Hy.page allows you to share and sell content with fans on a large platform without much haphazardness and is easy with its clean and customizable dashboard. You can connect to your audience via one conventional link. Platforms like Twitch, Instagram, Twitter? Manage it all from one link!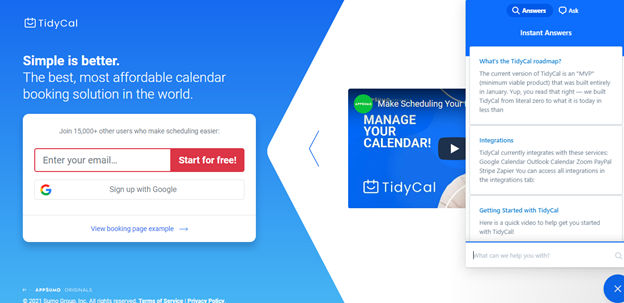 Make scheduling your emails, meetings, calls, and everything with easy calendar integration, booking pages, and personalization. With automated and connected calendar data, TidyCal's easy-to-use interface will help you manage it all under a suitable time solution and pattern.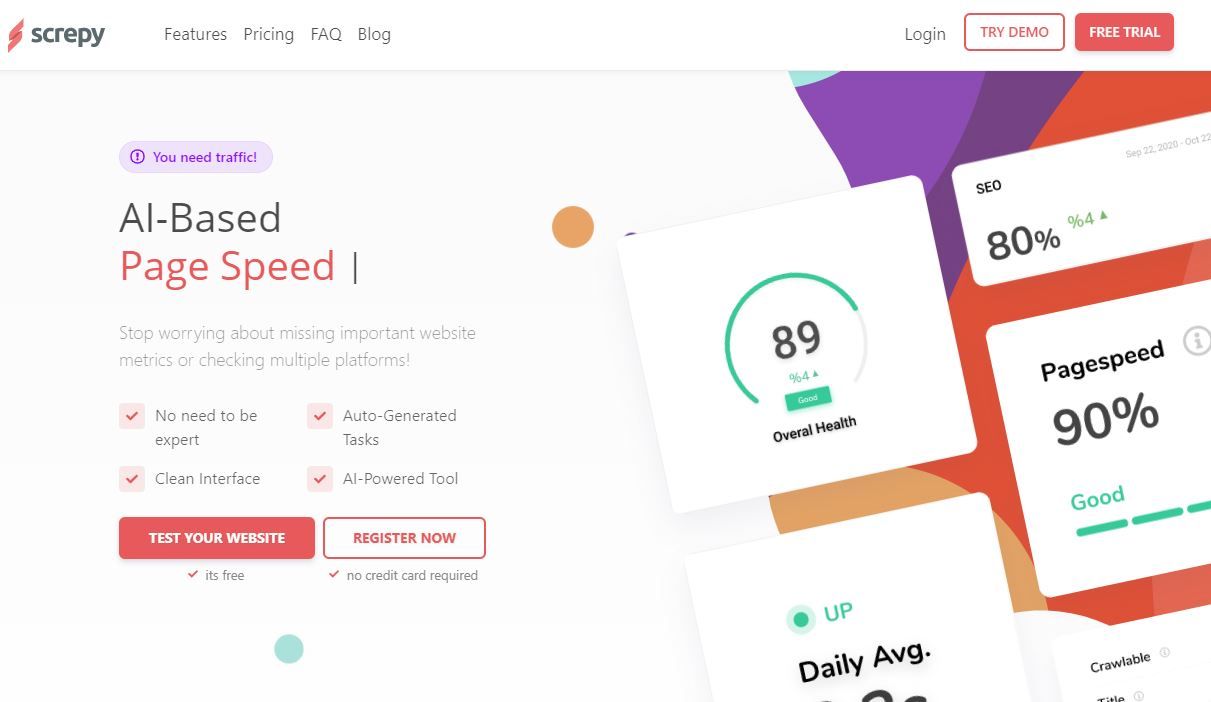 Screpy is an AI-based SEO and web analysis tool that lets you and your team analyze and monitor all your website metrics in one dashboard. You need to monitor your website performance, With Screpy, you can manage the entirety of your site tracking and ranking in one easy-to-go way!
Crello
Crello is an easy, all-ready inbuilt graphic editor app with a variety of templates for video and graphic editing content, which are customizable in nature. You can choose between 50,000 choices of templates and create original content with amazing template ideas and layouts that the site has to offer. Crello is a popular app and is one of the best alternatives to Canva. You can easily create dramatic illustrations using this Crello.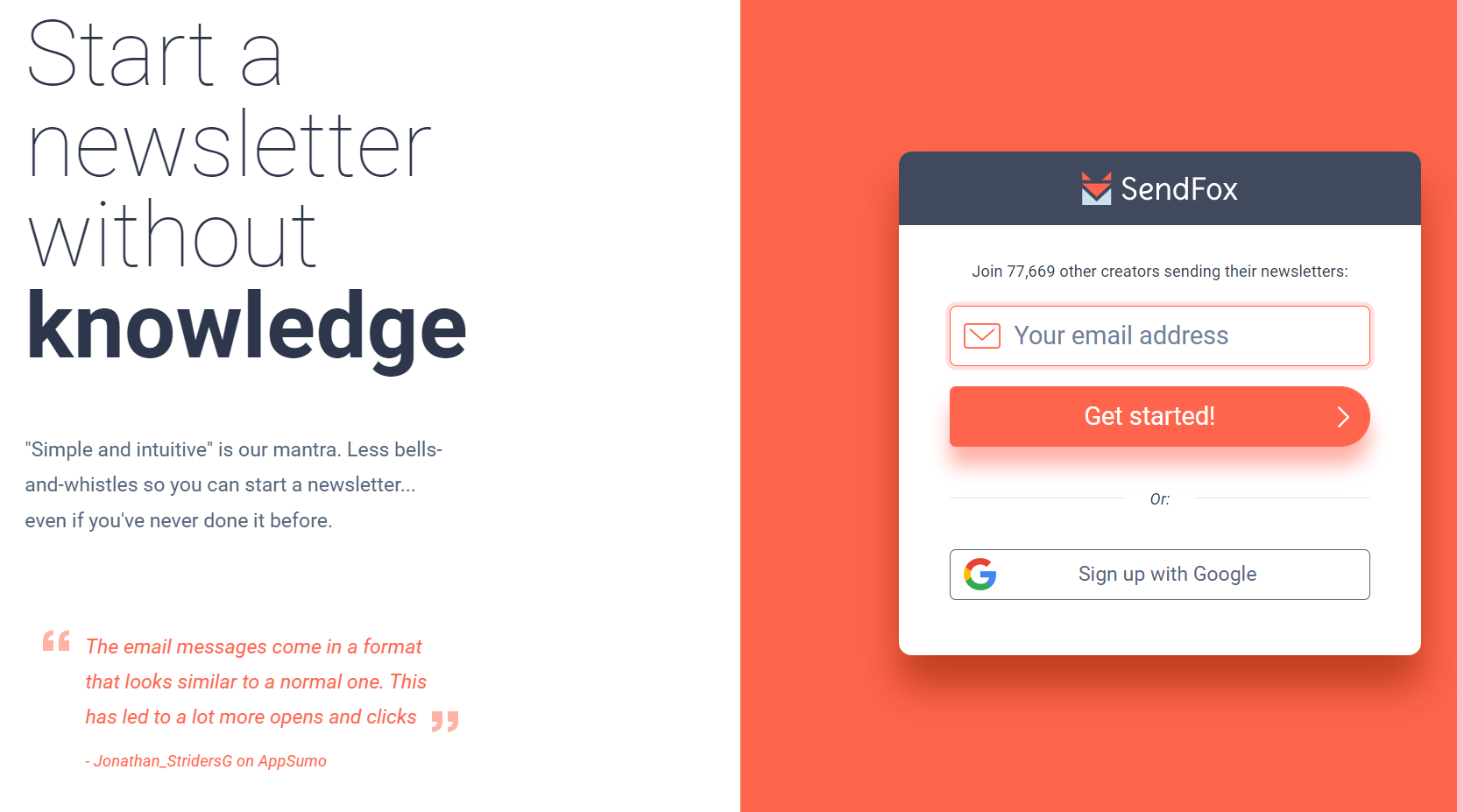 Send customized and automated emails to your customers, clients, fans, and subscribers with ease. With SendFox, you can send highly detailed and good emails to the ones you want with just one click and not many expenses as well since they have great deals.
Mastera is a wonderful software for those who want to sell online courses. The software has all the necessary features to help you sell the course. One can host live classes and On-Demand Video content as well. After integrating your courses with payment processors such as Paypal, Stripe, or Razorpay, you can easily receive the money. With Mastera, one can record unmatchable growth in an online course selling efforts. It is one of the finest software sold on Appsumo.
Peppertype is a content writing software. It is like a virtual content assistant that helps you to write content that can rank on search engines. There are numerous content templates that you can choose and create with the help of this software.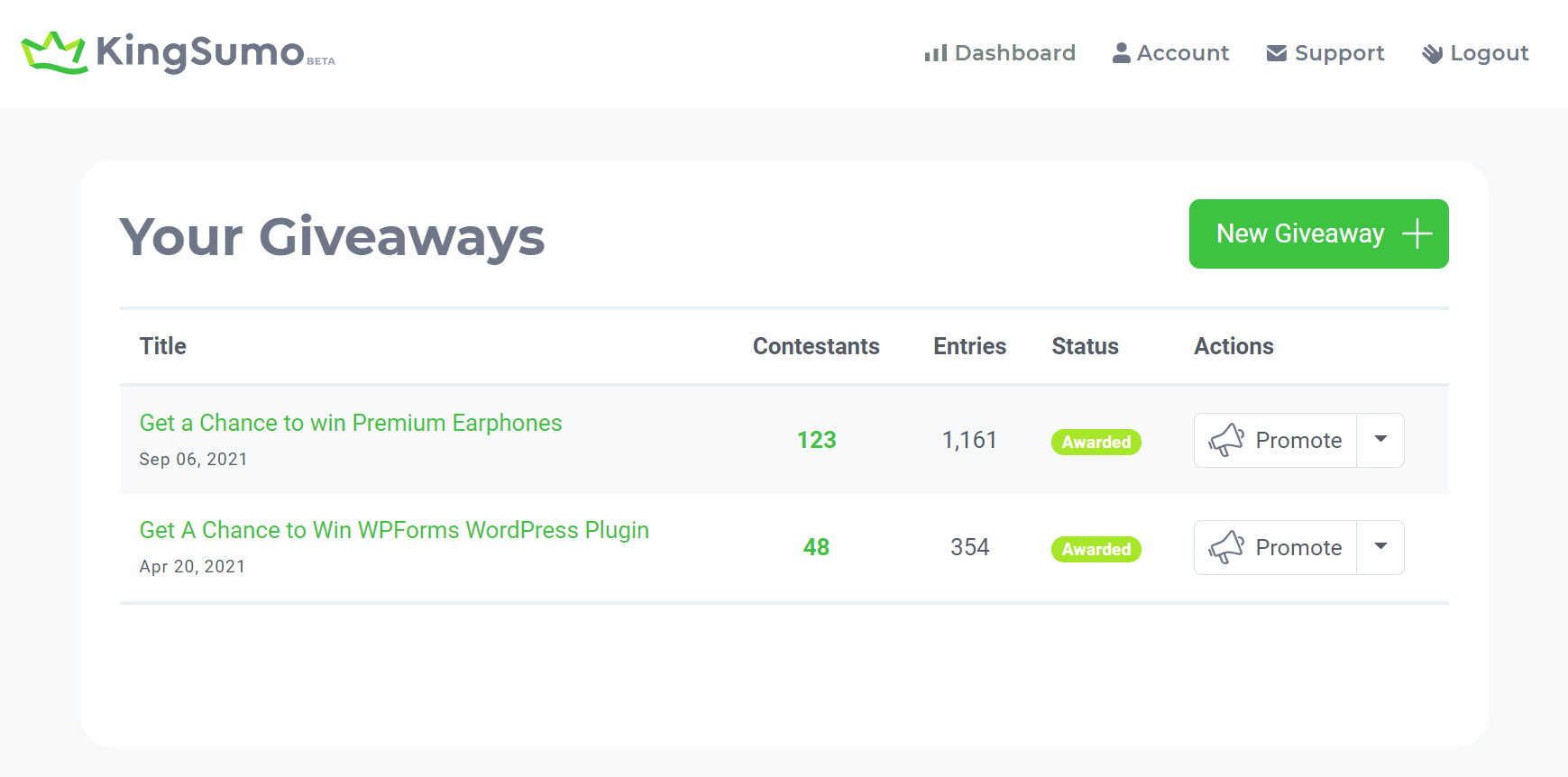 Kingsumo is basically software that helps you to run online giveaways. This software helps you in generating more audience for your social media by the way of giveaways. You can allow the users to participate so more channels by giving them more entries in return. This software is among the best Appsumo deals and remains always available on the marketplace.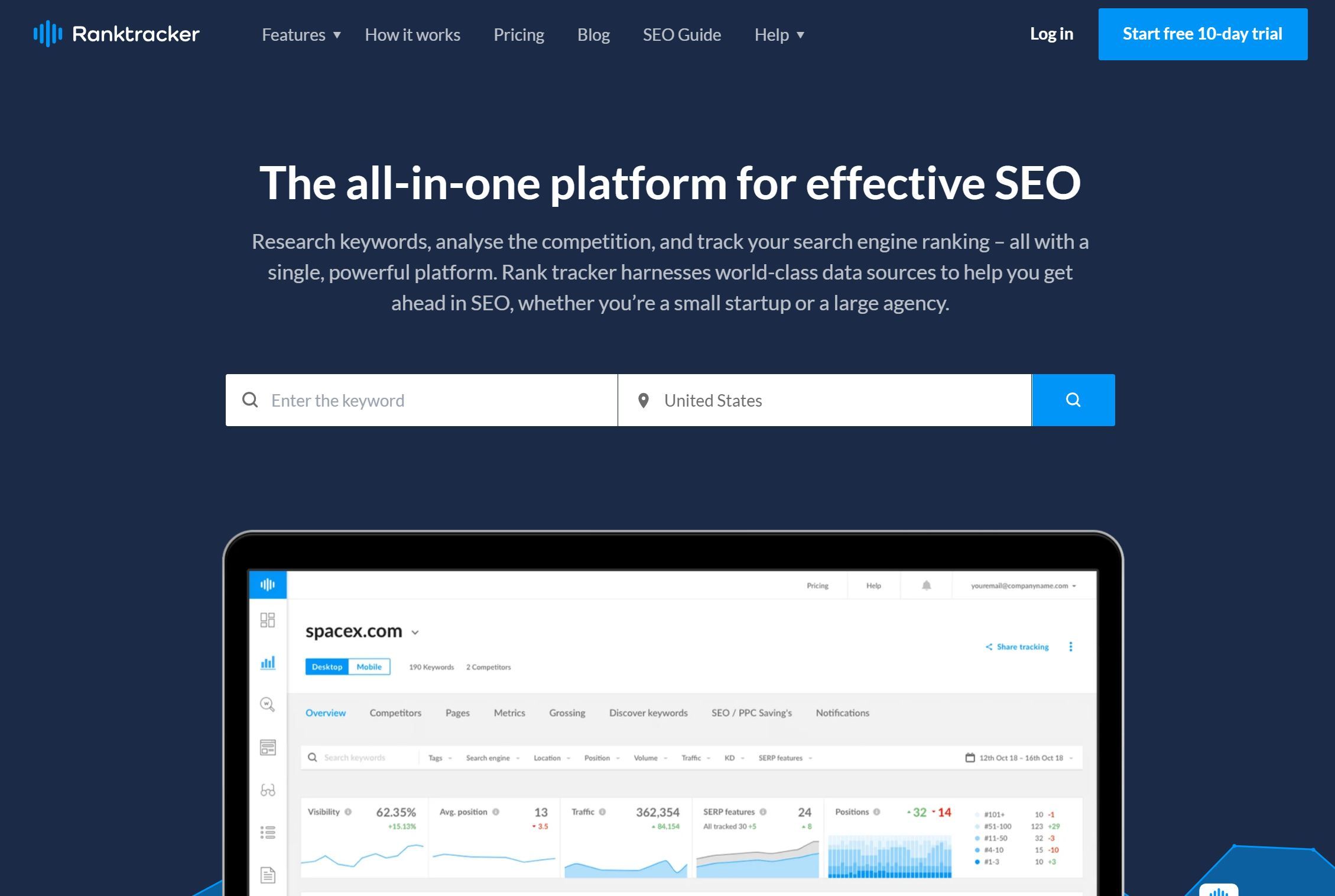 RankTracker is software for SEO enthusiasts. with the help of this software they can see how their content is performing on the search engine they can monitor the ups and downs in the rankings. This software helps them to track their main keywords and content. in the same software, one can add many projects and keywords inside the projects. The UI of the software is very clean and easy to understand.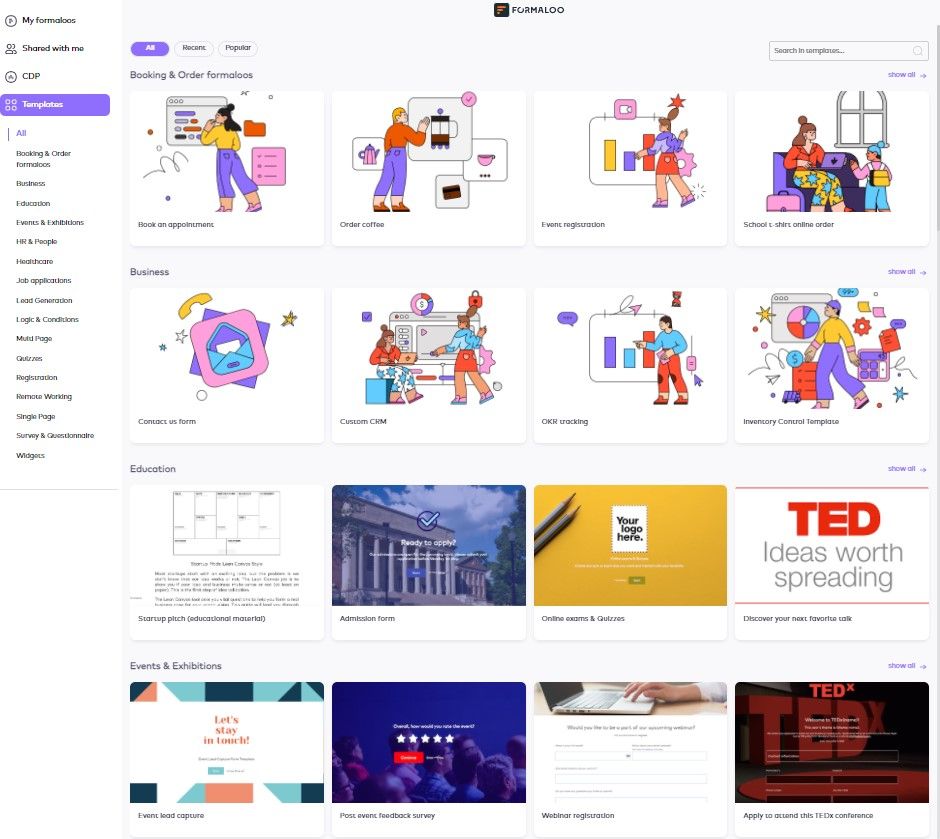 With the help of Formaloo, one can build some amazing forms for websites. This software is very easy to work with as it offers you a nice drag and drop builder experience. You don't need to have any coding experience to utilize this software. There are more than 3000 integrations available with Formaloo that you can utilize such as Stripe, Slack Shopify, MailChimp, HubSpot Salesforce, Loom, and more.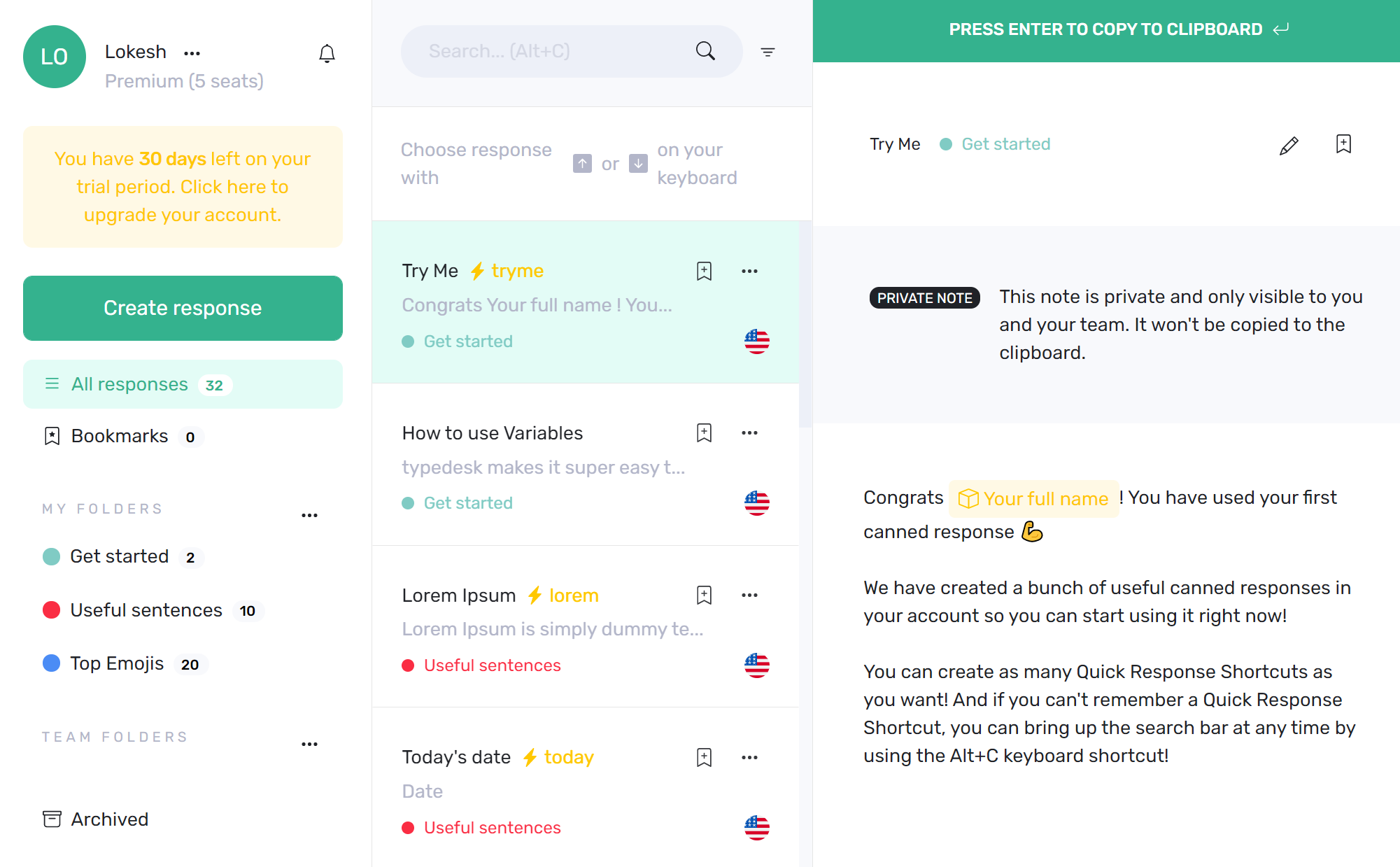 Type desk is an amazing software that helps you to use canned responses in various applications you work. In type disk even save your responses and give them a shortcut. now whenever you are on any application you can you guys those shortcuts to paste content. it supports dynamic variables and team collaboration to help you give a robust experience.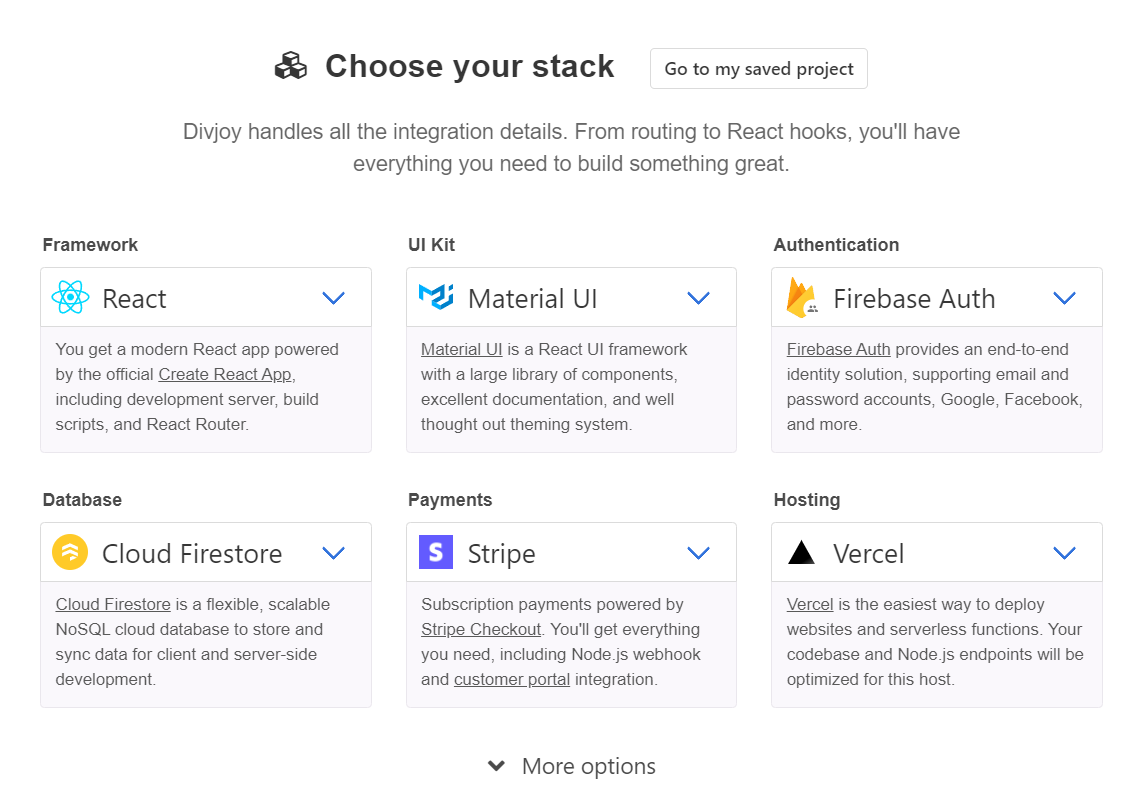 Divjoy is it react code base generator software. With the help of Divjoy, one can easily create web-based tools for your next big project. Divjoy offers you some nice UI templates so that you can save time in creating applications they are many kinds of sections such as pricing forms payments buildings and a lot more. the joy helps you create very easy-to-understand code. it's in drag and drop interface is super easy to work with for creating highly functional react applications.
11sight is a powerful tool for enabling video communication and improving the customer experience. You can convert more qualified leads and speed up revenue generation with inbound video calls and customer engagement software.
Aiseo is a wonderful content writing software with the help of which you can create both long-form and short-form content. It is very hard to decide which content assistant software you should choose, as such you can try their demo and decide for yourself if it suits your needs.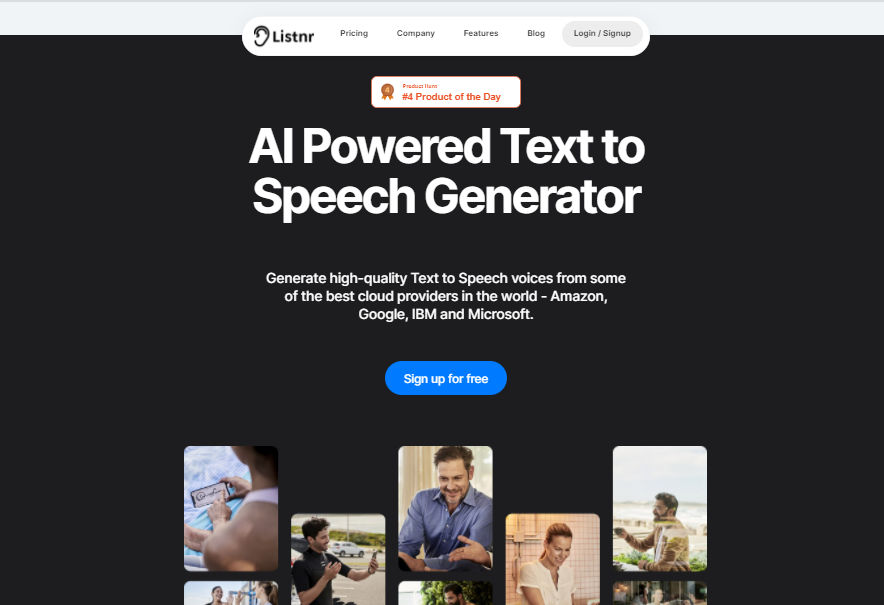 Listnr is text-to-speech software that helps you to create realistic AI voiceovers. It is affordable text-to-speech software and does the job. It is being used by freelancers and many business owners. If you want to start Podcast then it can be a great fit for you.
Gyana is an advanced tool that helps you to create customized reports. You can integrate it with many services as sources and make reliable reports. It is one of the best alternatives to Google Data Studio.
Clinked is a white label client portal solution. With Clinked you can coordinate projects with your clients and teams. It is secure and also gives you a mobo solution. You can easily scale your business with clinked by building trust among your customers.
Spoke is impressive software that allows you to trim and customize your meeting videos to a great extent. It is comparatively easy to work with when it comes to editing meeting videos or podcasts. It also gives you Zoom, Microsoft Teams, and Google Meet integration.
WPfunnels is a drag-and-drop sales funnel builder for WordPress. It helps you to create highly convertible landing pages. It is a canvas base funnel builder that anyone can use without much experience. It helps you to take smart decisions to scale your conversions.
AdCreative is a tool to create social media creatives for brands of different sizes and integrations. The software uses machine learning and AI to help your business get the best creatives. It assists you in creating conversion-ready banners.
Email Copywriting is not easy, but with EmailWritr, it becomes quite easy, time-saving, and inexpensive. This software allows you to write Email Copies like a pro. You can also create Email Sequences and any kind of email.
Brilliant Directories
Launch, monetize, and manage your own membership website. With Brilliant Directories, you can easily rely on the website to do the most for you. All you need is a domain, a payment gateway, and any personalized changes you want to make. Rest all, will be handled by Brilliant Directories!
ADYOUNEED
Create and test agent quality ads for Facebook, Google, and Instagram. With a guided creation path and easy ad creation, you will be able to create an ad that is highly functional for all the websites like Google, Instagram, or Facebook. You can do this even if you don't have any prior experience in ad making.
Plutio
Plutio's clean and easy dashboard will help you create, communicate, and centralize all your projects for each client and team in one place with much each and less of a hectic routine. Best used by freelancers and small businesses, with their hectic routine, this gives an extremely user-friendly experience.
Linkjoy
Linkjoy lets you create user-friendly and customizable, mobile-first, product landing pages that help you to stand out and drive the traffic of your website in a more mobilized and organized manner with efficiency and less traffic. With its features, you can do a lot to your domain.
LOVO
Do you have the perfect film ready but need different voiceovers? Well, look no further because LOVO got your back. With its amazing voiceover services, which offer over 180+ voiceovers in 34 different accents, you don't have to look anywhere else for a voice actor!
Spayee
Launch your own customized website with various courses offered via a white-labeled platform that will let you use your own domain without having any confusion and ease. The website allows you to create a highly defined course with templates that are in-built which you can customize at your own will.
Adilo
Transfer your video content into conversion machines and host securely on the cloud. It allows you to play the video ad-free, in a high-quality and secure manner. Adilo also allows you to customize your own videos by adding your logo for branding and marketing purposes.
Sales Blink
You can create outreach campaigns, networks that deal with booking meetings, managing prospects with built-in CRM. You can see through various campaigns and then plan virtual meetings and emails, time-framing, and calls via the site.
Linguix
Linguix is an AI-powered writing assistant that checks your writing for errors and provides context-appropriate grammar, punctuation, style, and vocab recommendations. With this AI tool, you can avoid grammatical mistakes and punctuations while typing.
WP Reset
Rest, Recover and Repair your WordPress site in no time. Rebuilt the entire thing if you may, without losing any of your work. Change and customize the layout and manage it to make it look more appealing to the clients in the future by including your logos and everything fancy!
HippoVideo
Reach all your marketing and sales goals with this fast video personalization and distribution platform. It lets you personalize your videos before sending them off to your targeted audience right from your favorite sales tools like LinkedIn, Salesforce, Hubspot, and more!
Sociamonials
Rule the world of Social Media with viral giveaways, and automated campaigns that are highly specialized and efficient to get your platform to stand out without much work with its in-built templates and background images that help you stand out and be better at your game.
PromoRepublic
Easy and efficient content creation in the field of video for social media sharing and posting on a scheduled time and date. With its handy and customizable templates that let you decide every minute of changes that you want to include in your work, it really gives you the space you need to be creative.
When it comes to the best deals on Appsumo, who can forget Wordhero. Wordhero is an AI Content writing tool that one can use for writing content with the GPT-3 technology. It is having all the features that one may think of in professional writing software. It is highly beneficial for SEO Copywriting and content writers. You may however need manual interference or human touch to rectify the content which AI writes for you, but at the end of the deal, it is worth it!
Swtichy
With Switchy, boost engagements and conversations with custom re-targeting links. You can customize the size of the domain, image, and the overall performance of your site by shortening and enhancing its appeals that will attract an audience that is looking for something short and good.
Pixelied
Create amazingly detailed graphics that are equipped with a fully-fledged feature design suite that is easy for anyone to use. With Pixelied, you get access to 25+ templates and ideas that you can customize according to your own taste pallet and color preference.
Consolto allows you to instantly transform your website into a multifaceted virtual office with just a single line of code. Directly engage customers with a video chat widget offering instant two-way screen sharing and customer support, ultimately learning customer behavior through key insights.
Quuu
Automate your content with the fresh, latest, and accurate content that the world has to offer. With Quuu, you can curate your content with great details that are high quality and good to share with clients and have been physically revised by a human being and not just an AI tool.
Rootpal
With Rootpal, you can manage to host traffic and audience in your WordPress space and be able to perform with a good potential without paying a monthly payment for managing traffic. With its efficient customer service and delivery, Rootpal is the best choice to host your WordPress traffic.
Oviond
A complete and established platform to host your digital marketing data. Oviond provides its customers with an all-in-one, user-friendly interface which is customizable to their preference. With Oviond, you can manage the entirety of your client's needs in no time.
Burner Mail Premium
With Burner Mail, you will never have to use your personal mail again. With this software, you can generate new and unique email addresses with each click to send out to people for various purposes. This makes it very hard for companies and websites to track you online, whenever you sign up anywhere.
Nichesss
It's a lifetime deal that offers you profitable niches to grow validate your business and make a good profit out of it. With Nichesss, you can make your business stand out because it will sort out the good and attractive posts for you for LinkedIn to validate your market more.
Getscreen.me
Get a one-click connection to desktops (of yours or your clients) from anywhere with a user-friendly personal account. Let your clients forget about all the trouble with connection passwords. Just send an invitation and the connection will start automatically when your client accepts it.
Woorise
Woorise offers templates and drag-and-drop tools to help you build professional surveys, social campaigns, and contests that drive measurable engagement. As people interact with your giveaways and surveys, you can use Woorise to automatically send notification emails.
KillerPlayer
KillerPlayer is a customer Youtube video player that removes logos, recommendations, titles, and ads and gives you the requisite templates to work with. With KillerPlayer, you can make and create amazing content for Youtube that will help your video stand out!
Hey Oliver
Engage with your audiences and find out leads from automated and customizable marketing campaigns. With Hey Oliver, you get to turn your visitors into your clients or customers by targeting them with the perfect campaign ads and marketing.
Deskera
A platform that is recommended by Naver to arrange all your entire website and its management, from accounting to invoice and everything that needs to keep in check for the smooth running of your business, Deskera is the one you're looking for
RADAAR
RADAAR is a powerful social media management and collaboration platform designed for handling multiple brands. It helps marketers at every step, from scheduling and publishing posts on their profiles to analyzing their efforts.
Branded Link Shortener
Brand, Track, and Share Your Short Links, Engage with Your Users on a Different Level
Empower Your Links There's no need for hard-to-remember links, personalize your links with easy-to-remember custom aliases.
ElevenSight
ElevenSight is a one-click, mobile-first, and user-friendly interface platform that allows you to video, audio, chat, web conference, all in one place. It's the fastest way to connect, the simplest way to engage, and the shortest path to revenue
Boost
With Boost, you can grow your mailing list with easy-to-use opt-in links, with no coding or tedious setup required. Boost gives you the ability to share your opt-in links anywhere that includes landing pages, social channels, and even offline with a QR code.
Decktopus
Create highly functional and beautiful decks with pre=made templates on a fast and intuitive platform. Decktopus allows you to Pick the type of deck you want to create, browse intuitively prepared document designs, and add in your content. Decktopus takes care of the rest.
ReMasterMedia
Optimize all your video and audio content for a studio-like finish to it. With ReMasterMedia, you can create audio and video that are high in quality, good to work with and look extremely professionalized due to its top-notch studio-like touch.
SyncSpider
Connect with e-commerce tools, marketing sites, and your inventory in sync. With SyncSpider, you get to prioritize integrations with tools and apps specific to online business, including ERP, Accounting, CRMs, and point-of-sale.
Yay Images
An endless treasury of images, clipart, and royalty-free stock images. Brought to you by a global community of 18,000 expert photographers, Yay Images offers a diverse and unique collection where the only limit is your imagination. If you can dream it, Yay Images has it.
BackupGuard WordPress Plugin
Backup, save and optimize your WordPress website to optimize safety without a fuss. BackupGuard is the complete backup solution that allows you to back up your website and restore it to the point you choose.
DesignPopo
The home of one-of-a-kind professionally designed templates for your personal brand and Instagram business. Professional designs make a huge difference to your brand. To best capture your prospects' attention, it is important to invest in high-quality designs that bring your branding to life.
Frill
With Frill, accommodate all your customers and their valuable feedbacks, needs, and queries under one and easy to use interface. Interaction with the customers is extremely important to make your business grow and Frill lets you do that with an easy voting process.
Samdock
The Simplest CRM for sales and customer management with straightforward features! When it comes to managing sales and customers, you constantly struggle between too little and too much with your tools.
And you end up using "intuitive" tools that often make the process harder than it is.
TYKR
TYKR gives you the power to manage your own investments, reduce risk, and beat the market along the way. If you ever considered investing on your own but don't know where to start, TYKR is your solution.TYKR safely guides you through your investment journey.
Designers- Ad Generator
Get high-quality ads that increase your conversation rates. It is a small tool for advertisers and marketers looking to find inspiration for their social media posts. There are over 200 unique templates and headers to use for all of your campaigns.
Swipebucket
Want to swipe, store, and organize everything you save from the internet like screenshots, videos, articles, ads, and more? With Swipebucket, you can save all the things you like in one place and keep them organized, letting you find what you need—when you need it.
Sitejet
From the cutting-edge website builder to the built-in project management system to pain-free collaboration tools, Sitejet makes running your web design business easier than ever. You'll be able to enhance your creative capacity and save time with an end-to-end operating platform that's tailored to your needs.
Over To You
So, this is the list of some best and most affordable lifetime software available on Appsumo. It is pertinent to mention that all of this software may not available at the moment. As they come and go from the platform. You can easily choose from the list the software that you need for your business or project. There can be no best time, so retrench and get the lifetime deal at its early age, who knows till when it will be live. Happy shopping! 🙂