Want to get a better grip on 11sight? Well, if that is the case, then you have landed on the right page. This segment is drafted in a way to come up with complete information related to 11sight. Well, it is often seen that the lead conversion and qualification processes in the majority of B2B sales cycles are broken. This is when 11sight comes into play. This is basically a remote engagement platform that enables B2B sales and marketing teams in increasing online lead conversion, accelerate sales cycles, and further fulfill sales pipelines with one-click video and audio interactions. You can stick around the segment, to get a better insight about 11sight and all its perks and pitfalls.
What actually is 11sight?
As mentioned earlier, 11sight is basically an innovative remote engagement platform that caters to the shortest path to revenue to B2B sales and marketing teams. It empowers the teams with next-generation omnichannel, conversational marketing, and sales enablement tools for revenue acceleration. It delivers a truly digital customer experience and increases marketing ROI and sales pipelines. Setting up this remote engagement platform is easy, and one can start his/her call within minutes. It further gives an option to chat, share a video, record the session, etc.
11sight features
To get a better grip on 11sight, you can check out the below features:
Appointment scheduling
Human handover
Lead qualification
Mobile messaging
Multi channel communication
Minutes management
Post meeting tools
Scheduling
Attendance management
Board meetings
Presentation streaming
Real time chat
Screen sharing
Record and playback ability
Access controls/permissions
Archive and retention
Audio/video conferencing
Call duration
Call logging
Call monitoring
Call recording
Call routing
Call tagging
Call tracking metrics
Call transfer
Call volume
Caller ID
Chat/Messaging
Seamless integration with tech stack
Vmeet e-rooms
How to use 11sight?
It is super easy to use 11sight software. If you are new on the platform, you can set up even a demo or trial account that gives you access to software for 30 days. After settings up your free profile, you can navigate to the main dashboard where you can find the latest calls and buttons analytics.

From Organization Dashboard you can view the complete overview of statistics, users, calls, calls forwards, button configurations, vMeet, and whatnot.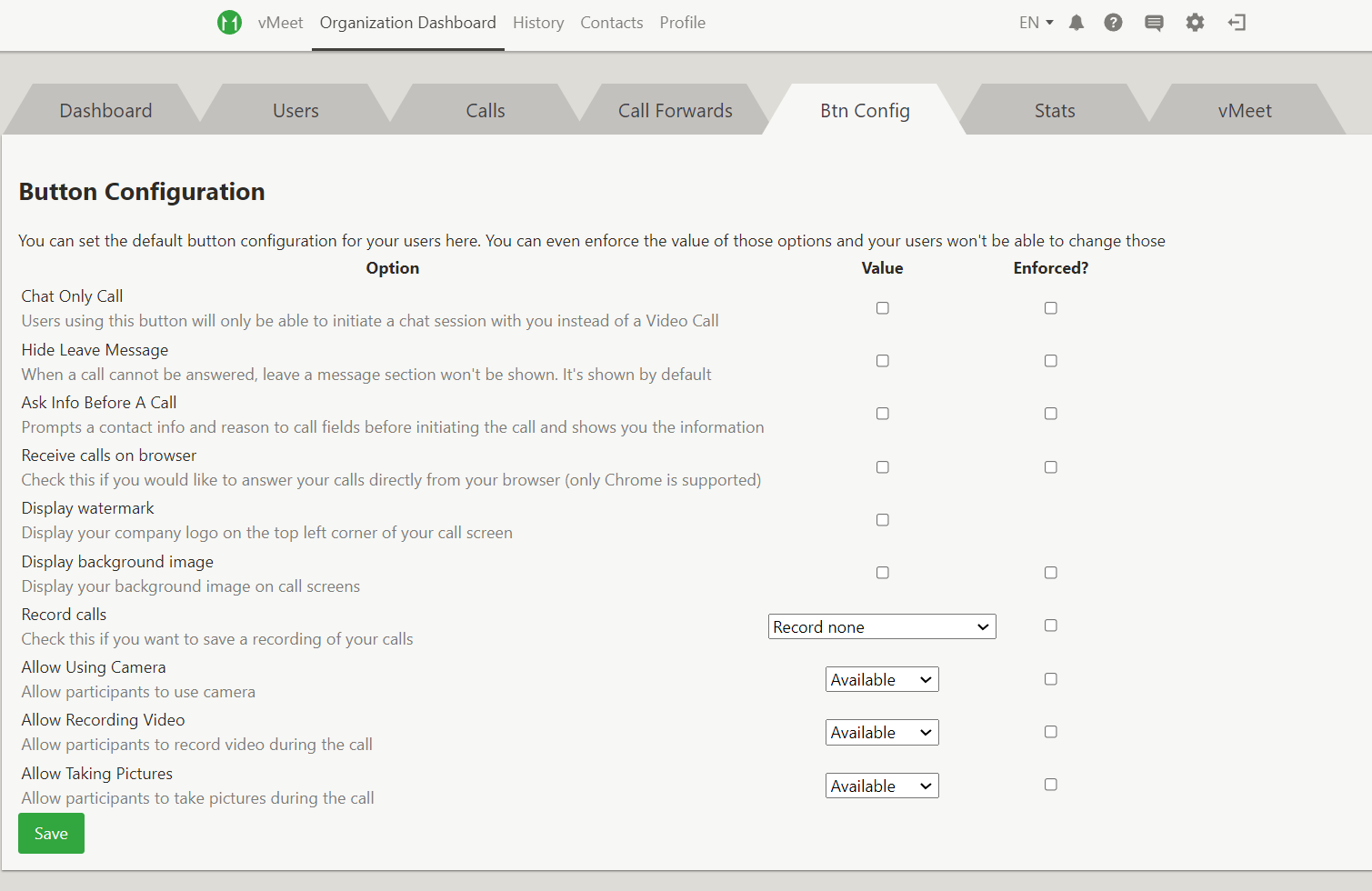 To start a virtual meet or enable the visitors to join a virtual meet with you, you can navigate to vMeet in your app dashboard. Here you can find the important links that you can share or use in your website or social bios.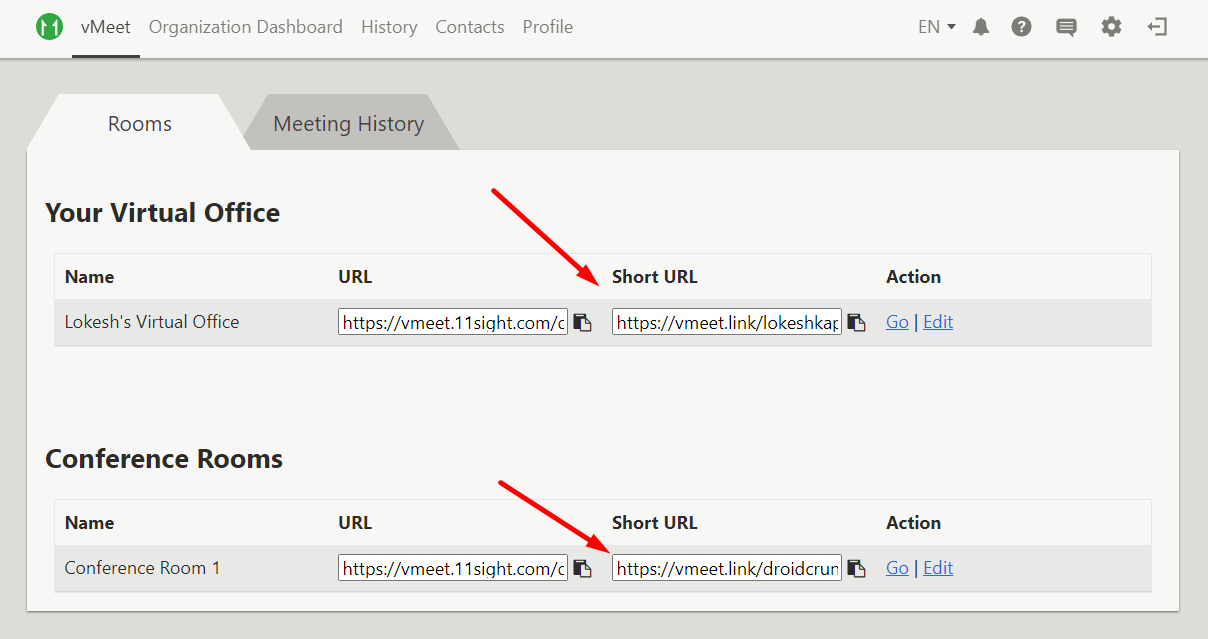 The visitors can join the meeting without a profile on 11sight which is very great. They can enter the name and join the meeting instantly.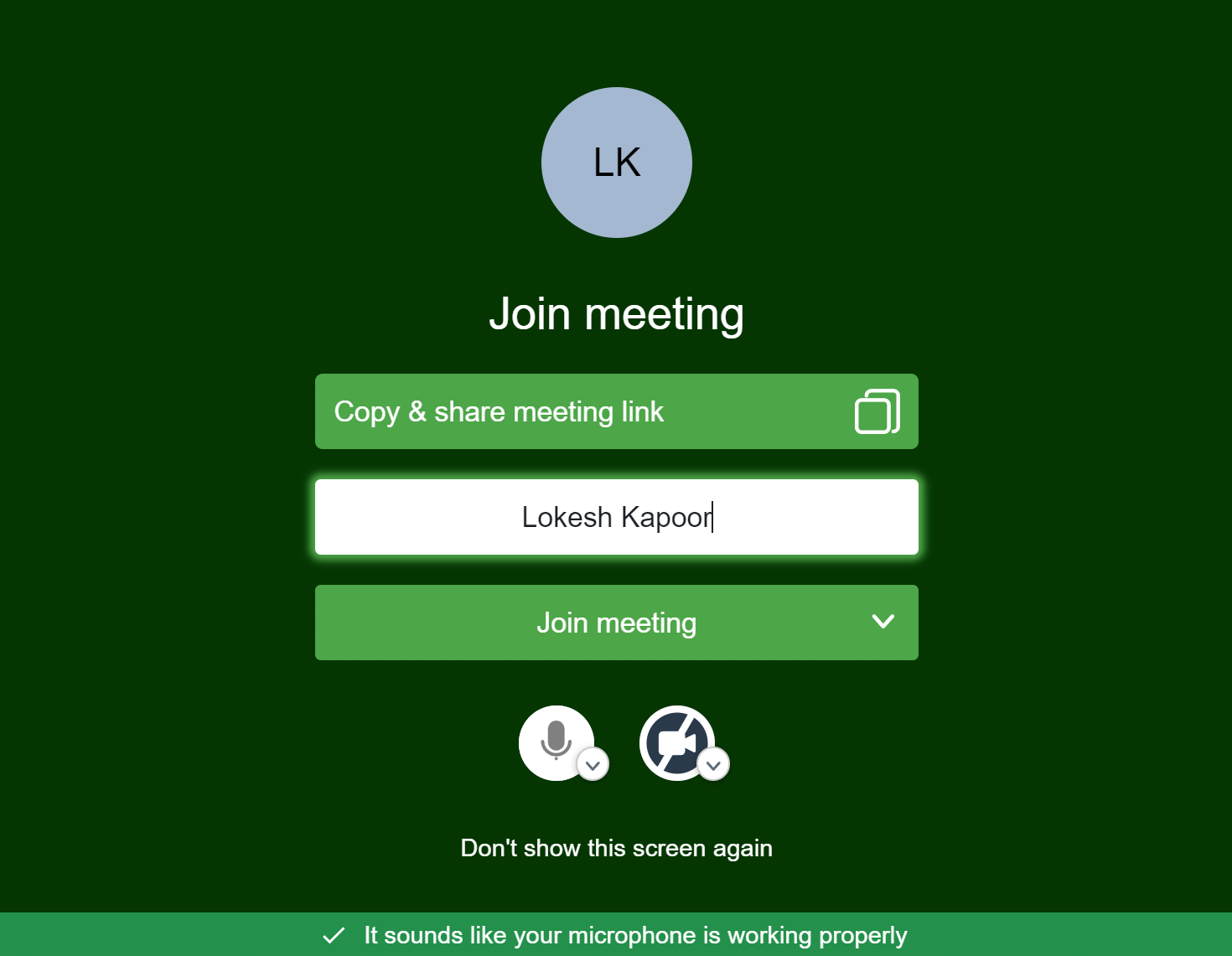 There are certainly many features of live meetings such as screen share, video sharing, user controls, security, chat, and much more. There is also an audio-only mode that allows collaborating via voice only which is helpful and efficient with the remote teams when there is an internet issue or simply it is sometimes more effective.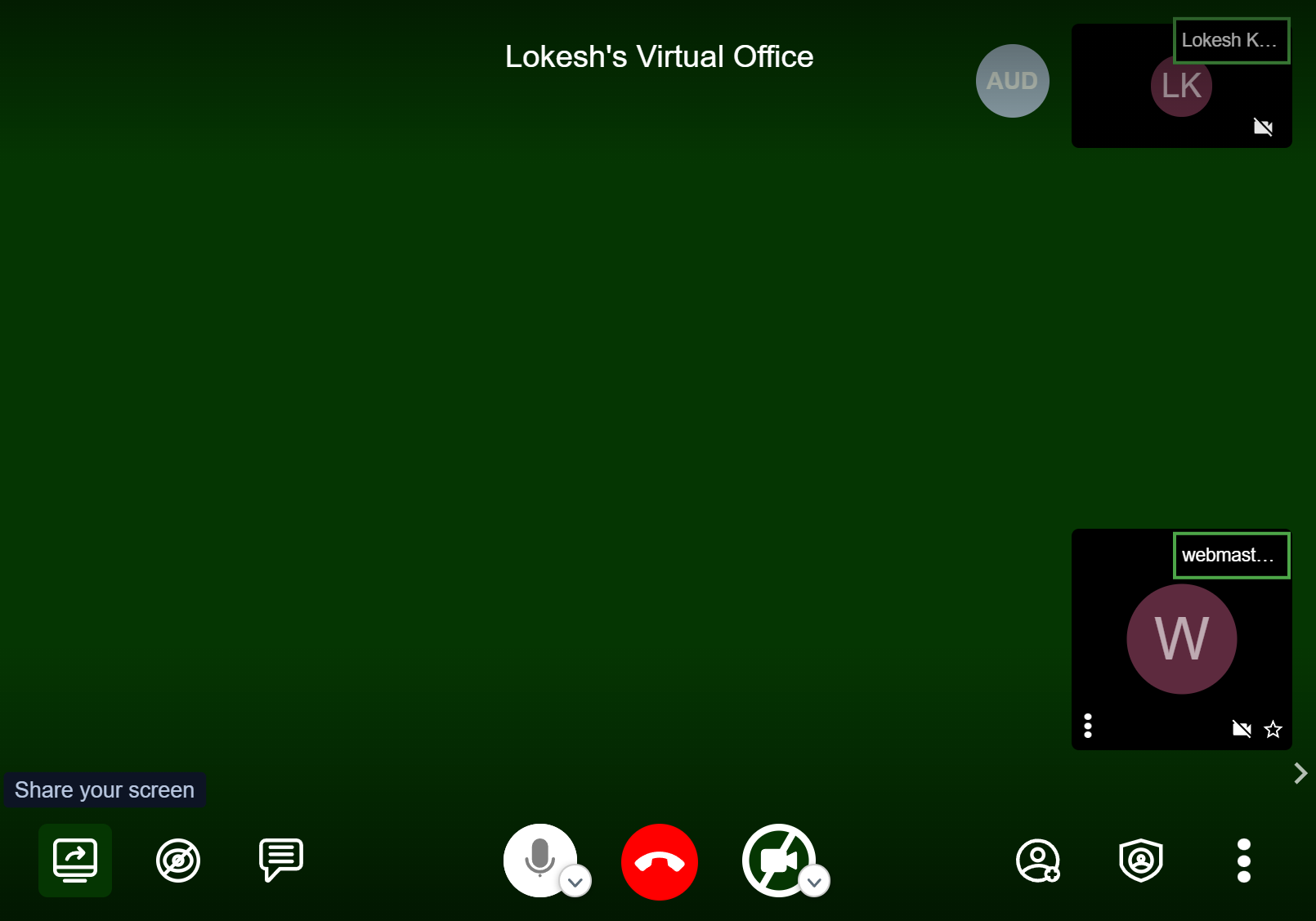 One link solution allows you to easily connect with prospective customers via Audio, Video, or even text messages.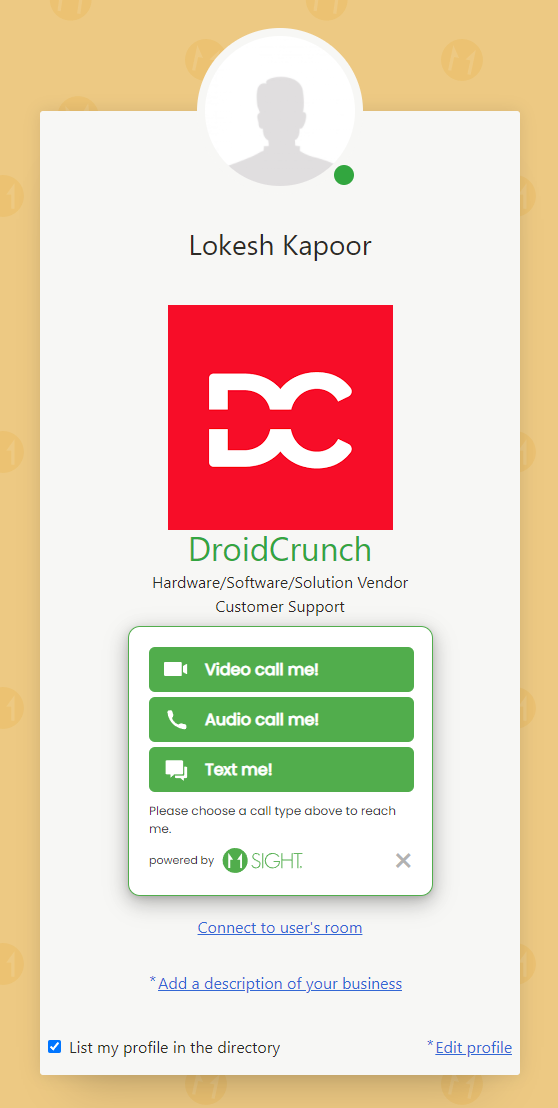 Installation of 11sight
You can simply install from WordPress plugins> add a new screen and manually install. Upload the zip file and unzip it in the /wp-content/plugins/ directory. You need to then enable the plugin from the plugins menu. And also head to the settings tab> 11Sight options and enter the 11sight credentials and get the buttons. Now, activate the button over site-wise or simply copy the related inline button shortcode and paste it inside the related page/post.
How much does this cost?
Talking about the pricing details, the remote engagement package is $50 per month for one user and $10 per month per additional user. The meeting rooms package is $5 per month per room and $4 per month for video recording. Moreover, it does offer a free trial.
Perks of using 11sight
Opting for 11sight can be a great choice, especially due to the following perks that it caters:
You get high-quality video conferencing features for B2B business
Furthermore, you can easily integrate with your store to connect online customers
Another perk that you can avail of is an instant reply to customers. With this platform, you get notified for resolving customer queries, which makes the connection stronger
You can also showcase all your products on live video calling and enhance the business sales
This platform is hosted on a secure cloud server and one can access it from anywhere
Moreover, this makes it easy for a prospective buyer or client to click on a button and connect with the user simply via voice or video.
Pitfalls of 11sight
Well, the pitfall of this platform can be a potential lag between audio and video owing to the network. The tool might not be the true reason behind the occurrence of this. Moreover, a few of the users have faced issues with the web app in Google chrome. The issues pertain to navigate the tabs at the top of the application. Another pitfall can be when the high definition causes the video to blur, but that can be resolved by simply reducing the resolution. Moreover, one more thing is that the color of the player is bright green and cannot be customized to any other color.
Alternatives of 11sight
Below are the alternatives of 11sight, if you are seeking some really similar and effective alternatives.
Dameware- Well, Dameware products support IT pros worldwide. And based on the requirements, one can opt for DRE which is the right choice for SMB businesses, or else DRS is suitable for government companies.
Whereby
Whereby seems to be a strong competitor to 11sight. With whereby you can easily create chat rooms and connect with your team, clients, and business stakeholders very easily. Even visitors can join the chat, without having to create an id on the platform. It is easy to use and serves the purpose without an upgrade until you have big requirements with the software.
Zoom
If you are fed up with the high pricing of Zoom then you can switch to 11sight and avail all the exciting features of this software at such affordable pricing.
Go to assist
This is a platform for small as well as medium-sized businesses, especially the ones that are providing faster, frictionless connections for IT support for customers and employees
ConnectWise control
Talking about this one, it is designed especially for IT professionals
Take control
This particular software is designed to assist the IT businesses
Atera
This is another alternative for 11sight and it is an ultimate all-in-one remote IT support solution built for MSPs and internal IT teams.
ISL light
Another alternative you can opt for is ISL light remote support software, which lets you control a remote system or mobile device. It is basically a cross-platform, secure, and fast option that one can go for in comparison to 11sight.
The crux of the article!
11sight can be a great platform for businesses in the automotive, real estate, retail, and other business sectors to communicate with clients and colleagues in real-time. This platform also enables admins to record, forward, and transfer calls using mobile applications on Android and iOS devices.
Not only this, but front desk agents can also route incoming calls and add a call to action tabs in marketing campaigns. It further permits the team to share URLs, print and scan QR codes and integrate call tabs websites to connect with customers. Moreover, the users can use utilize screen sharing and on-screen pointing functionalities to collaborate with co-workers on different files.
This was all you should know about 11sight, in order to make the right decision. With this segment, we have tried to come up with complete information related to 11sight. Opting for 11sight can be a great option, whereas you can also check out the alternatives if you aren't willing to go for 11sight.
The Review
11Sight
11Sight is a great solution to connect with your prospective customers in all possible ways including text, audio, and videos. It allows you to generate links for Virtual conferences and virtual offices. With a one-link solution, you can allow your visitors to easily connect with you. 11Sight is best for the Marketing teams, salespeople, and agencies that want to increase sales, customer satisfaction, and collaboration.
PROS
Easy to Use
Video Calls & Custom Engagement
Better Interaction
Affordable Software
Review Breakdown
Features

0%

Ease of Use

0%

Brand Trust

0%

Value for money

0%

Compatibility

0%