Writerzen is a revolutionary AI-based SEO content writing tool for content creators. Automatically generating high-quality, original content in your niche will help you attract more visitors, customers, and sales!
With Writerzen, you will find keywords, explore topics, compare your competitors, and rank for the highly competitive keywords. With Writerzen, you can write more SEO-optimized content. With the help of AI and machine learning, you can create better content faster with fewer efforts.
Stop worrying about writer's block or hiring a content writer again. Join thousands of happy copywriters, marketers, and entrepreneurs who are using Writerzen as an unfair advantage to grow their businesses.
In this Writerzen review, we will discuss how you can make the best use of Writerzen as a blogger, entrepreneur, or content creator.
WriterZen Overview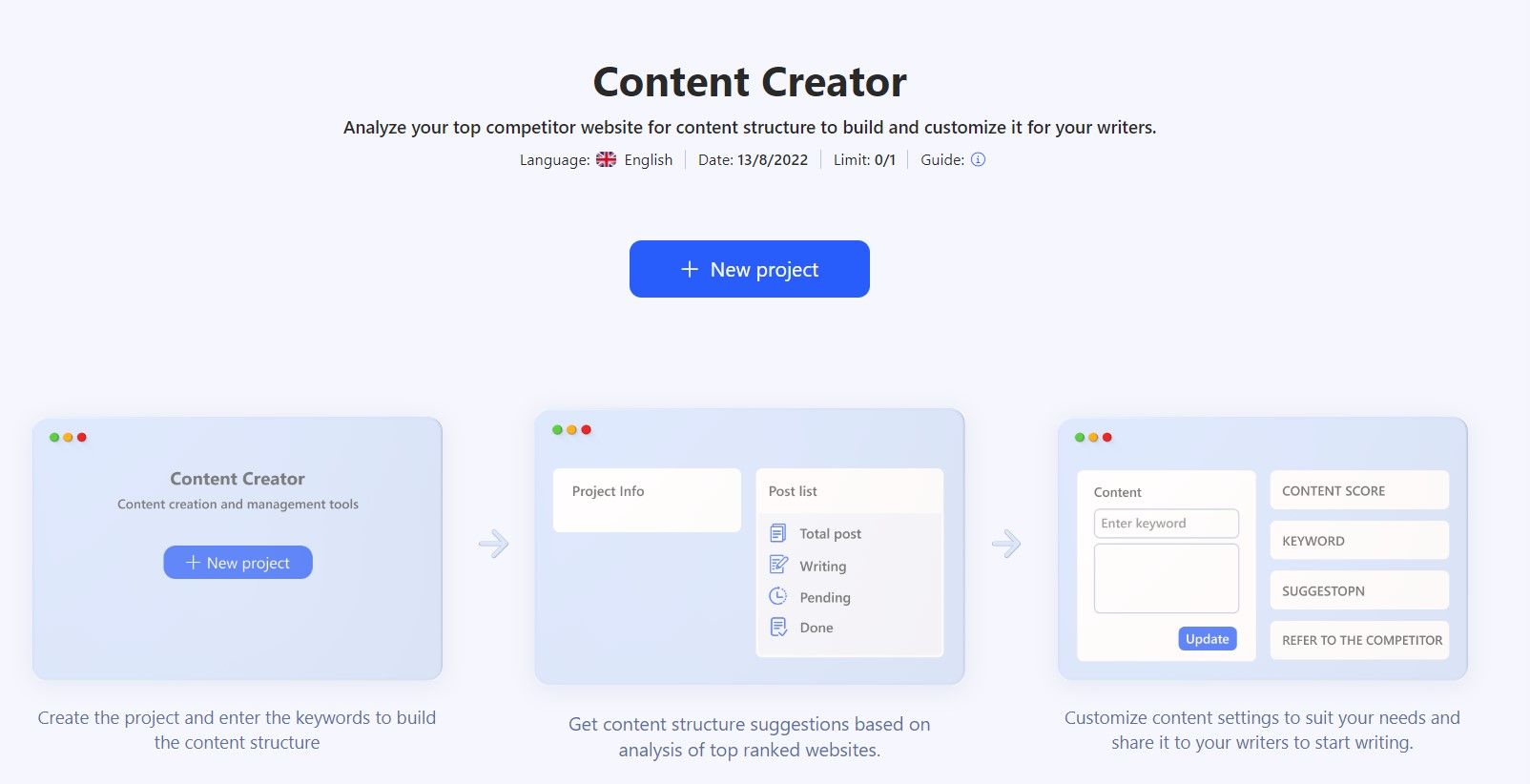 WriterZen is not very old, it was launched back in 2018 in the Southeast Asia Market. And gained tremendous popularity in the meantime.
It is a tool that makes a writer's job easier. It is gaining popularity for its easy-to-use interface and unique features. The device is packed with unique features but mainly focuses on three key features- Content Creator, Topic Discovery, and Keyword Explorer. You also get Keyword Importer and Plagiarism Checker.
Features Highlight: Writerzen Review
Keyword Explorer
The keyword explorer tool of Writerzen helps you research the keywords you want to rank for. Just choose the desired keyword, set the location, choose the language and you are ready to begin the exploration for keywords. You can enable the "Check Allintitle" and "Clustering Keywords" feature so as to get more deep insights and clusters.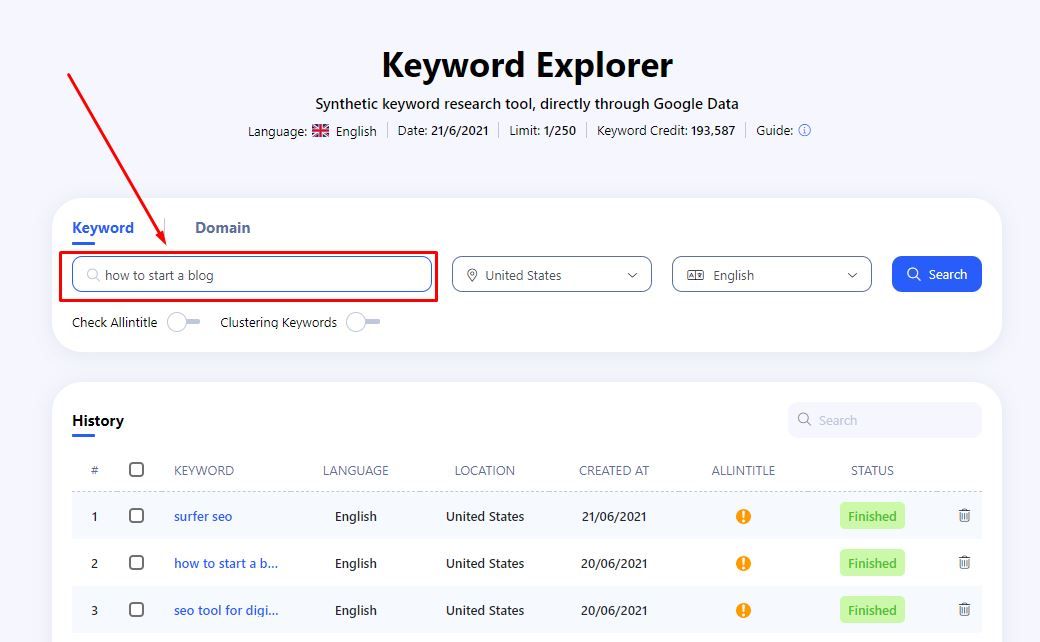 Once you hit the search button, Writerzen will show you the search volume for that keyword, SERP overview, CPC, Keywords Ideas, Overview Chat and Total search volume.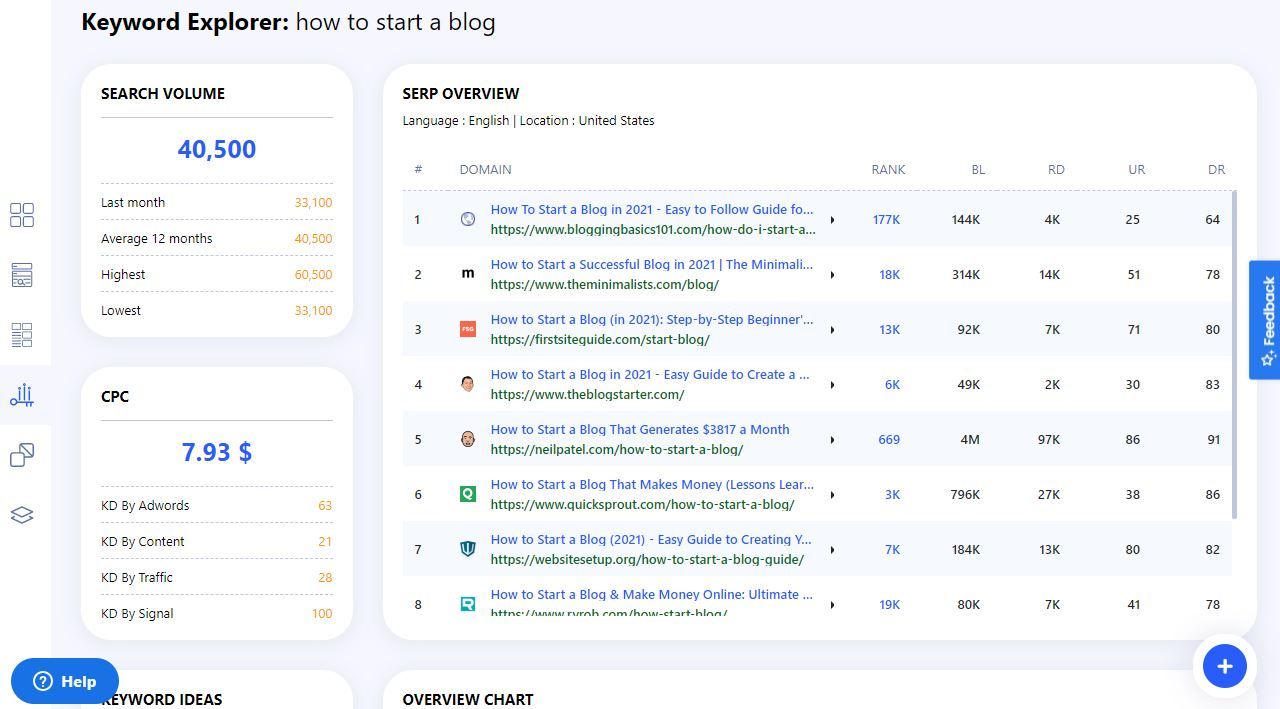 Underneath that, you will find valuable keyword data, insights, and clusters. Keyword data can be filtered so as to get the best possible results. Keyword data can be filtered based on volume, CPC, Word Count, Inclusion or Exclusion of any term, etc. You can easily select the keywords and make a list out of them. Keyword Clusters will basically give you a bunch of keyword clusters. Each cluster will have some keywords and they can also be used in your keyword list.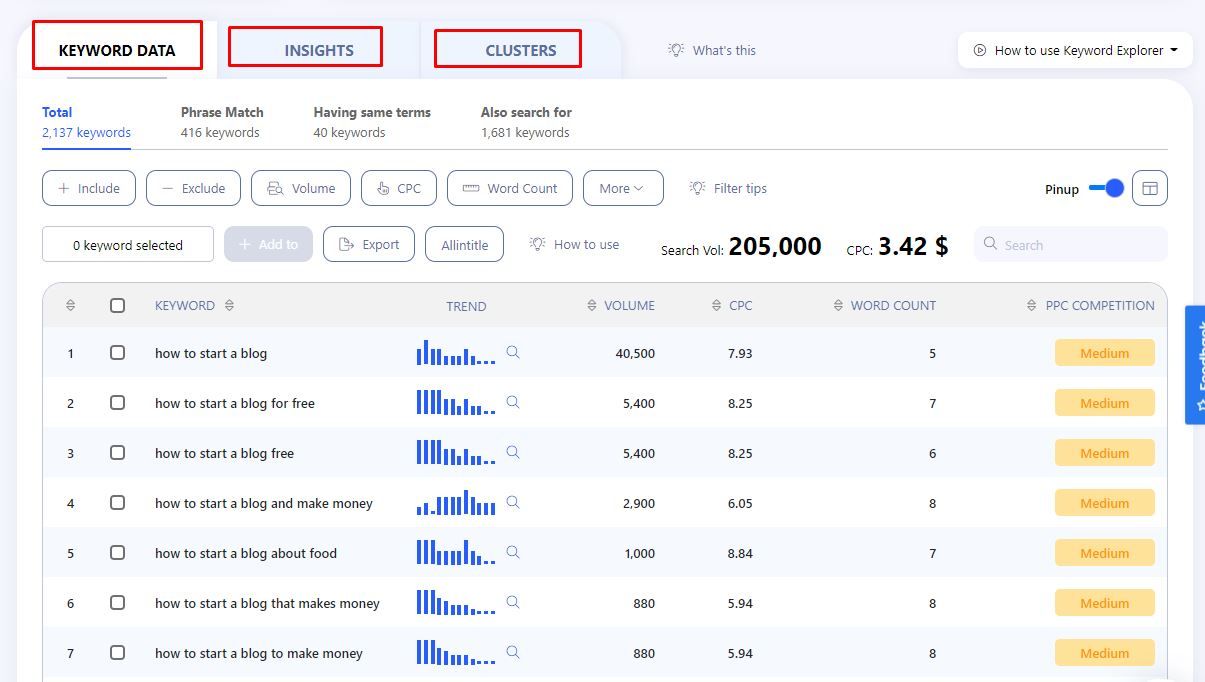 By making use of this keyword data, you can easily move on to the next steps for generating high-quality SEO-optimized content.
Topic Discovery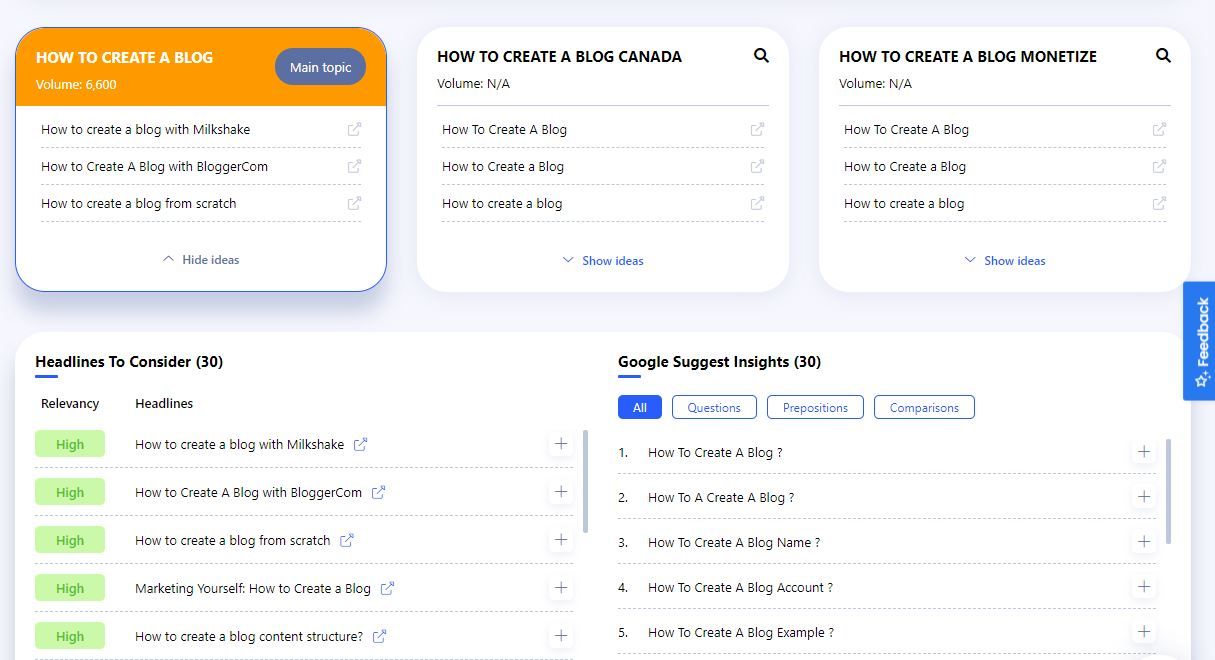 Topic Discovery lets you discover the topics for your posts. It shows you various clusters that contain many headlines to consider. You can choose any based on relevancy. It also shows you google suggested insights for questions, prepositions, and comparisons. The decision goes with your discretion. You can choose the topic that is most relevant to your audience and is having a good search volume. It's quite very easy to add any headline to your existing or new keywords list.
Keywords List 👇
The keywords list is a convenient feature in Writerzen. You can easily group a couple of desired keywords and then add them to your existing or new keyword list. You can manage your keywords list in your profile. It is possible to delete them or add new ones anytime.
Content Creator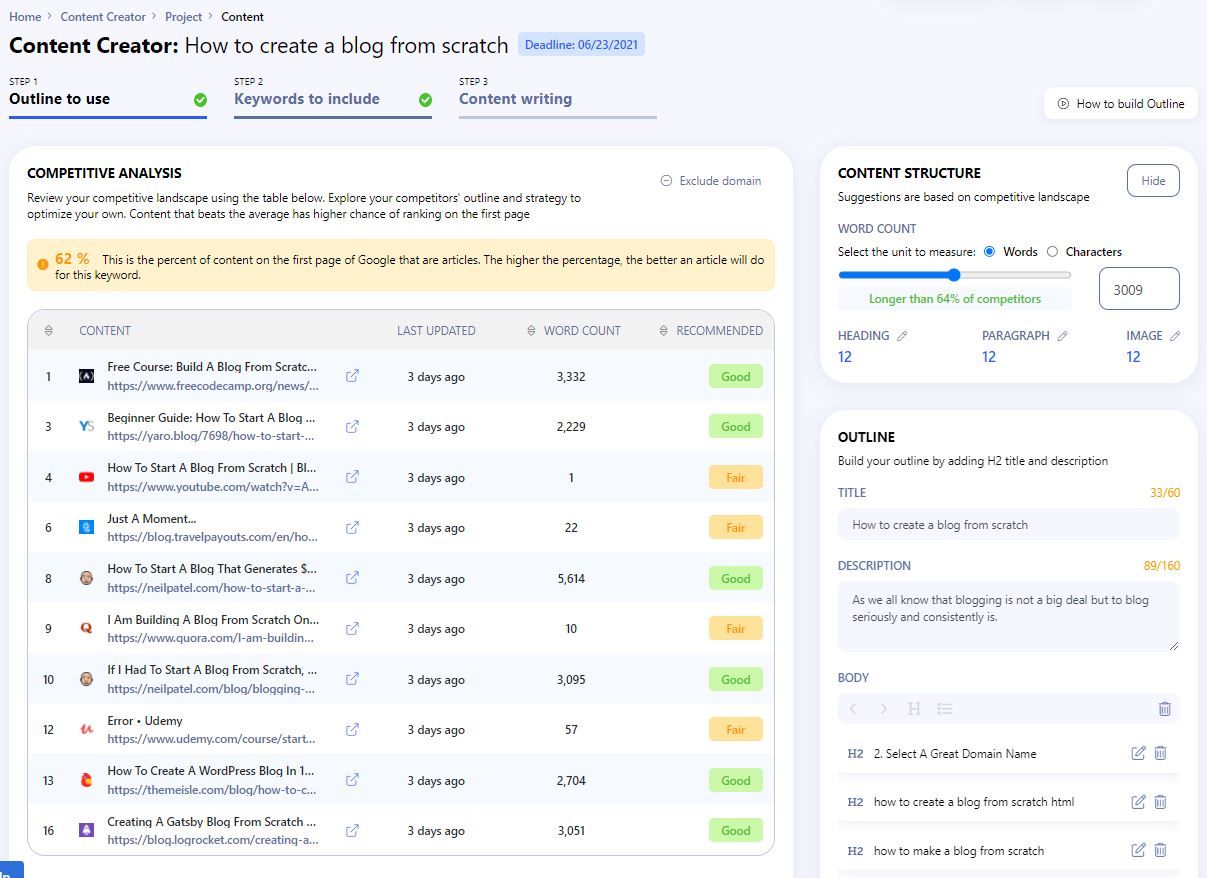 One of the best features of Writerzen is its content creator wizard. The content creator tool of Writerzen helps you in fabricating the outline for your content as the first phase to content generation. Under "outline to use", which is the first step, you can see the competitor's content and decide which outline you want to use in your content out of their content. You just need to hover over the outline and click, and this will add the outline for your content which then you can easily paste/use in the content writing step 3.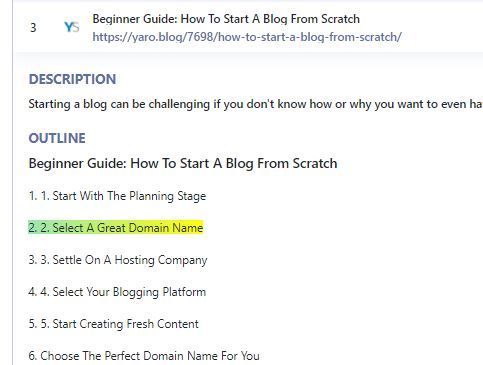 Underneath the outlines from competitors, you can find the google suggested insights. You can also select the outlines from that insight as well.
Once you are ready with your outlines, you can move to the next step which is to select the keywords to include in the content.
Here you can find the competitor's keywords and opportunities keywords. Just click on the keywords which you want to include based on their volume, usage and relevancy. Now, these keywords will be added to your content writing wizard, later on, to help you write content based on the chosen keywords.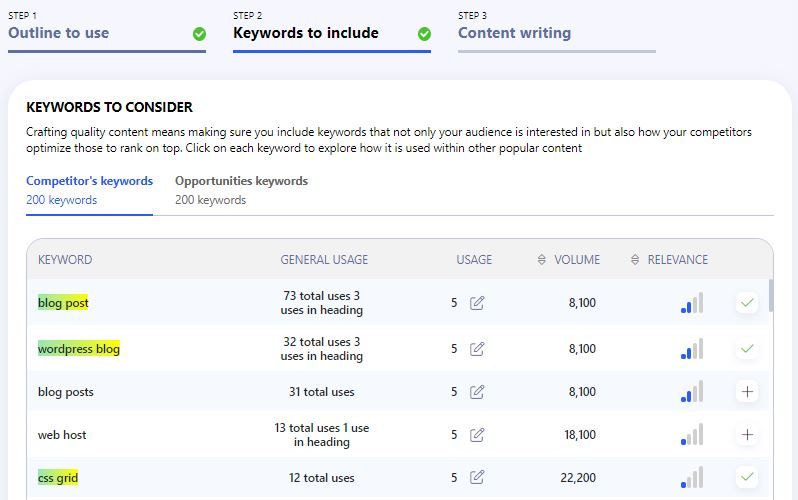 Once you have chosen the keywords, you are ready to start writing the content and move to step 3.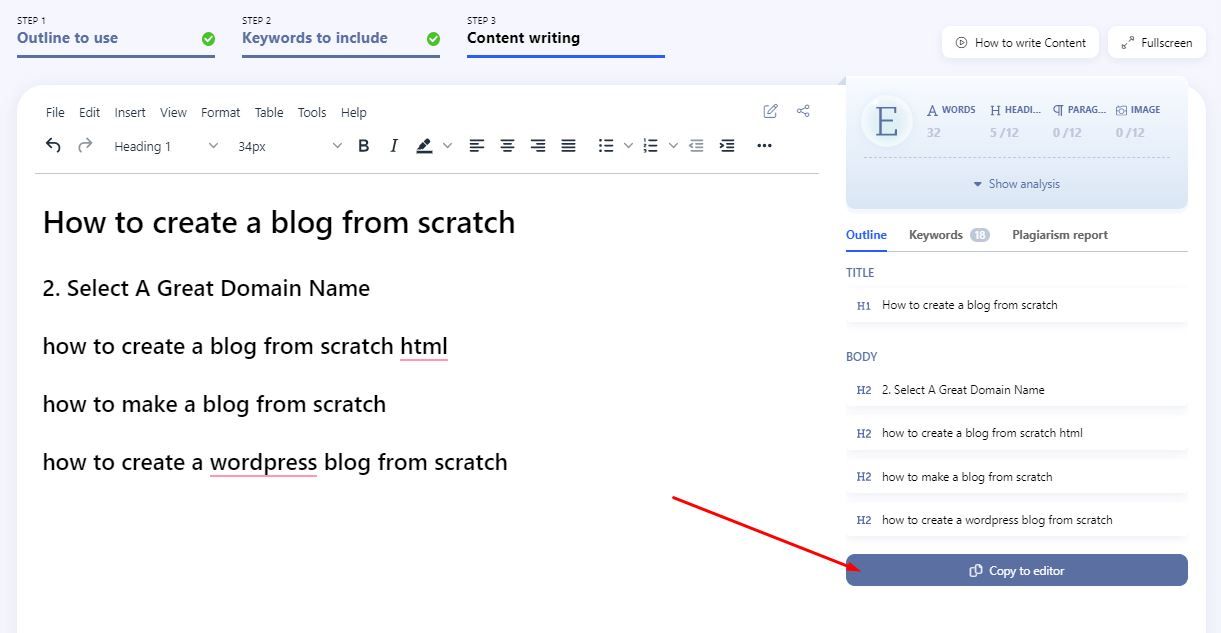 Here you get an option to copy the outlines to your content wizard which you generated in step 1. You can see the keywords that you had chosen and also see the plagiarism report alongside. Writerzen shows you current and recommended words, headings, paragraphs, and images for your content. As you progress in your writing your parameters which are initially red, start getting green.
You can also create a share link and create the note. The UI of this tool is simply mesmerizing. You will definitely love writing on this tool with all these helpful features which will make you insane.
AI Assistant 👇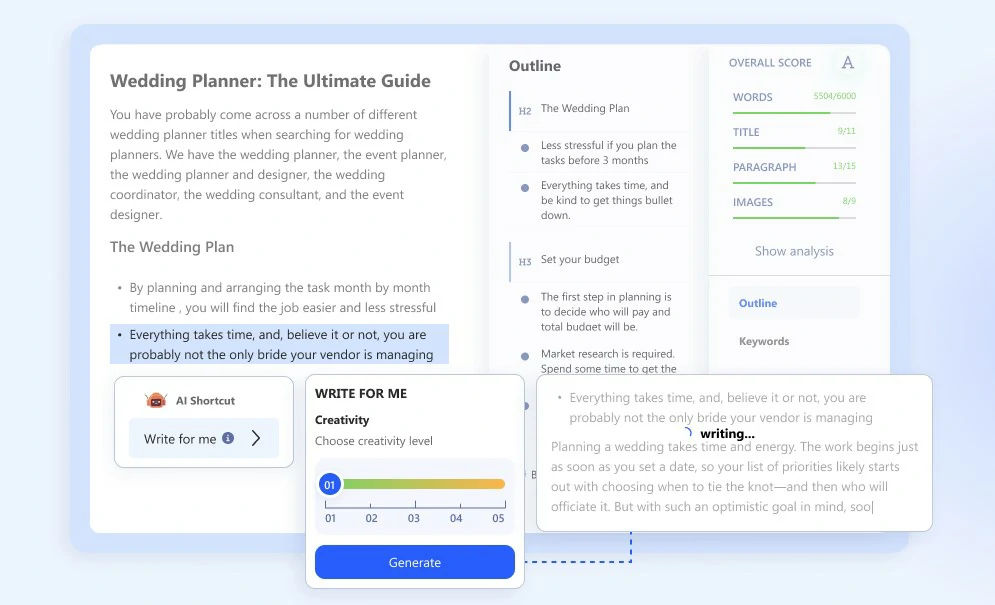 The newly introduced AI assistant feature in Writerzen allows you to write realistic content with the help of AI. By enabling AI assistant in content creator wizard you can enable the AI Playground and use various templates to generate the content. You can also expand the content length of the existing copy by using the auto-write template.
Easy to Use 😎
Writerzen is effective and very easy to use. With keyword research, content generation tool, embedded SEO guided interface, plagiarism check, and AI assistant all in one tool make it very easy to create the content from scratch and publish it with full confidence. It helps keep you motivated by allowing you to fulfill your most important tasks about content optimization.
Attractive UI 😍
There is no doubt about the design aspects, it is super cool and fancy. It gives a modern touch to the tool. It is UI makes it even more enjoyable to use and navigate with enthusiasm.
Its easiness has been derived from its UI for sure. All the actions and super visible. Even there is an option in the content editor to enable definition for the features which helps new users to understand some functions. They can turn these features off when they get familiar or comfortable with the features.
Awesome Support 😊
The support is super fast and satisfying. No matter what your query is, they try to help you professionally. You can also join their community or check their documentation before raising new tickets, who knows they also might have an answer ready for you on their doc which can save you some time for sure.
Plagiarism Checker
Writerzen's plagiarism checker tool is very advanced and even if the article is 0% plagiarized, it tells you the sources from where the text copy seems to match.

I always use Writerzen for plagiarism-checking purpose, because we're all the other tools show me no plagiarism, Writerzen never fails to impress me by giving accurate sources and numbers that really helps me.
WriterZen Online Community
WriterZen has a huge online community. You can follow WriterZen on many social media sites. It has pages made on Facebook, Twitter, LinkedIn, Instagram, and YouTube.
You can join these community groups of WriterZen and engage with like-minded people, who have been using WriterZen for a long time.
WriterZen YouTube Community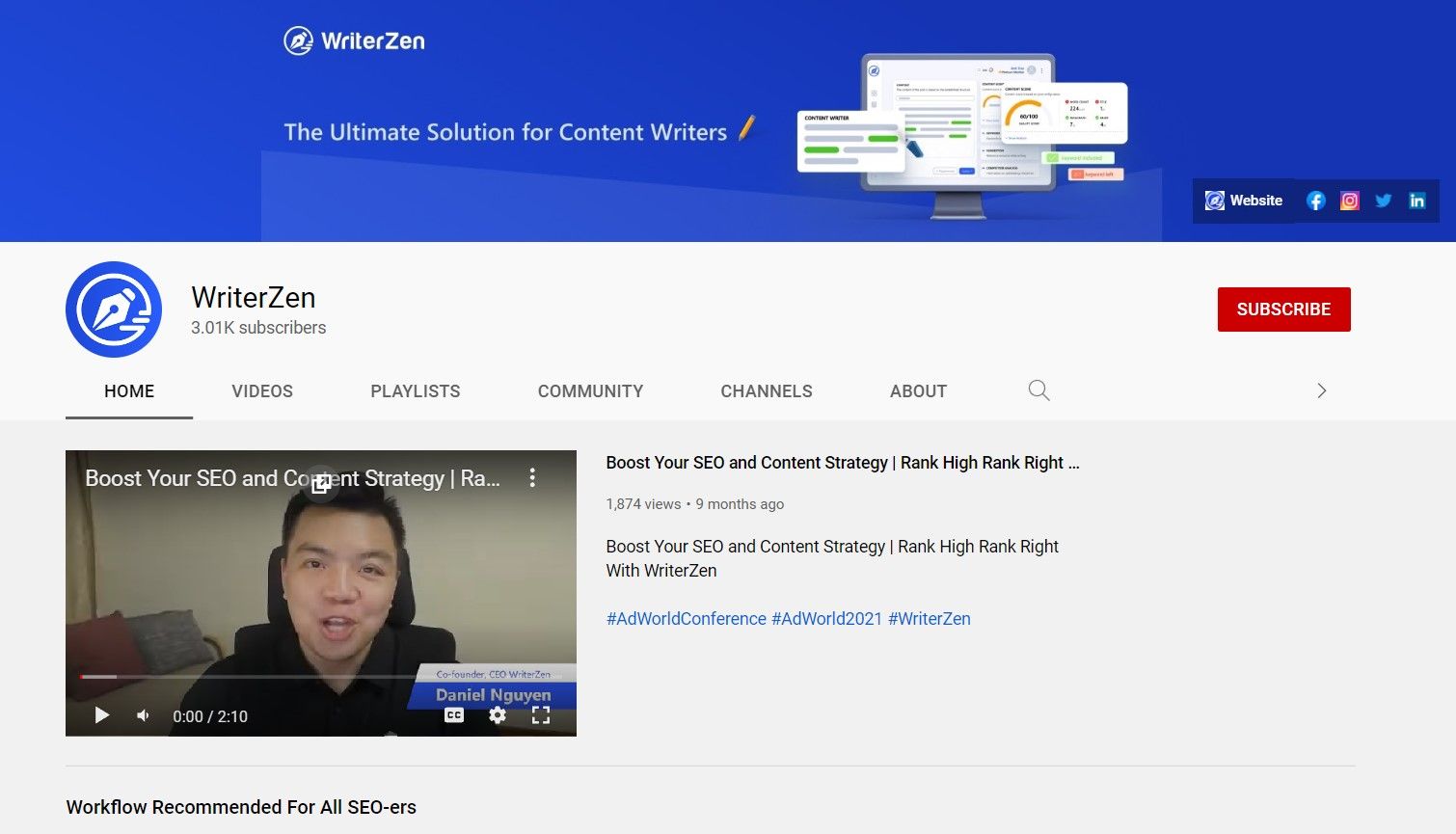 Facebook Community🥳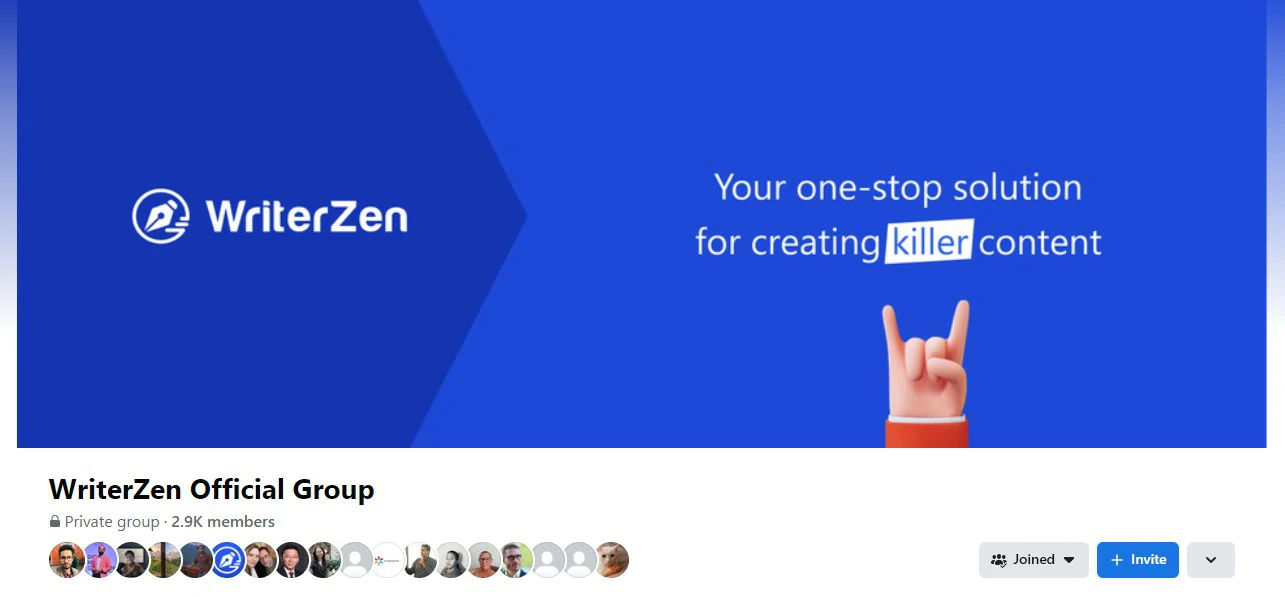 Writerzen has a great community with over 2.9k members as of now. You can join the community to great insights into the tool. You can also be notified about the events and webinars. You can connect with some other like-minded people who are also using this outstanding tool for their business needs.
WriterZen Learning Curve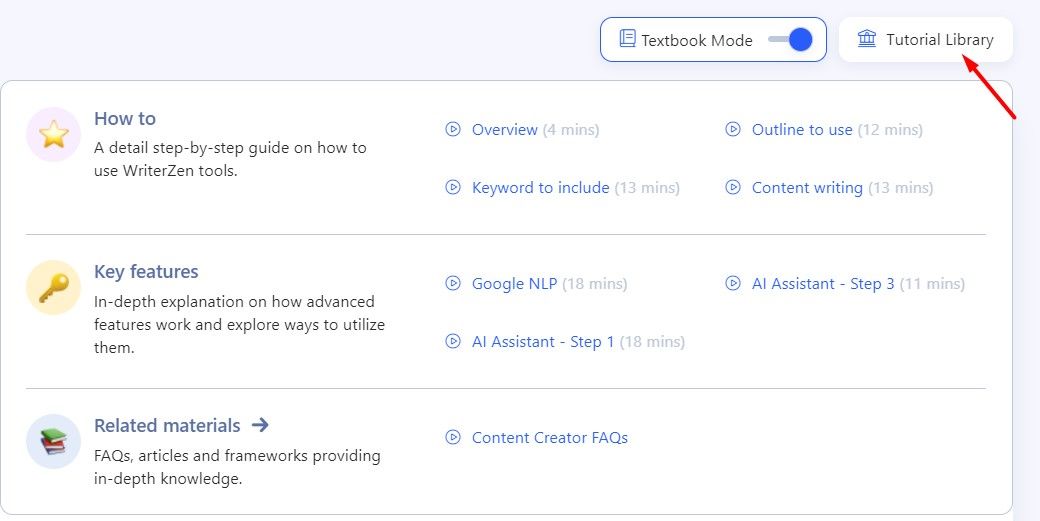 Even if you are new and have just started using WriterZen, you can easily learn how to use it effectively.
WriterZen provides a free trial within 7 days for new customers and during this period, it guides them about the tool with its knowledge base and YouTube channel.
When you visit WriterZen's official page, you will see a video of a few minutes giving you a brief idea about the tool.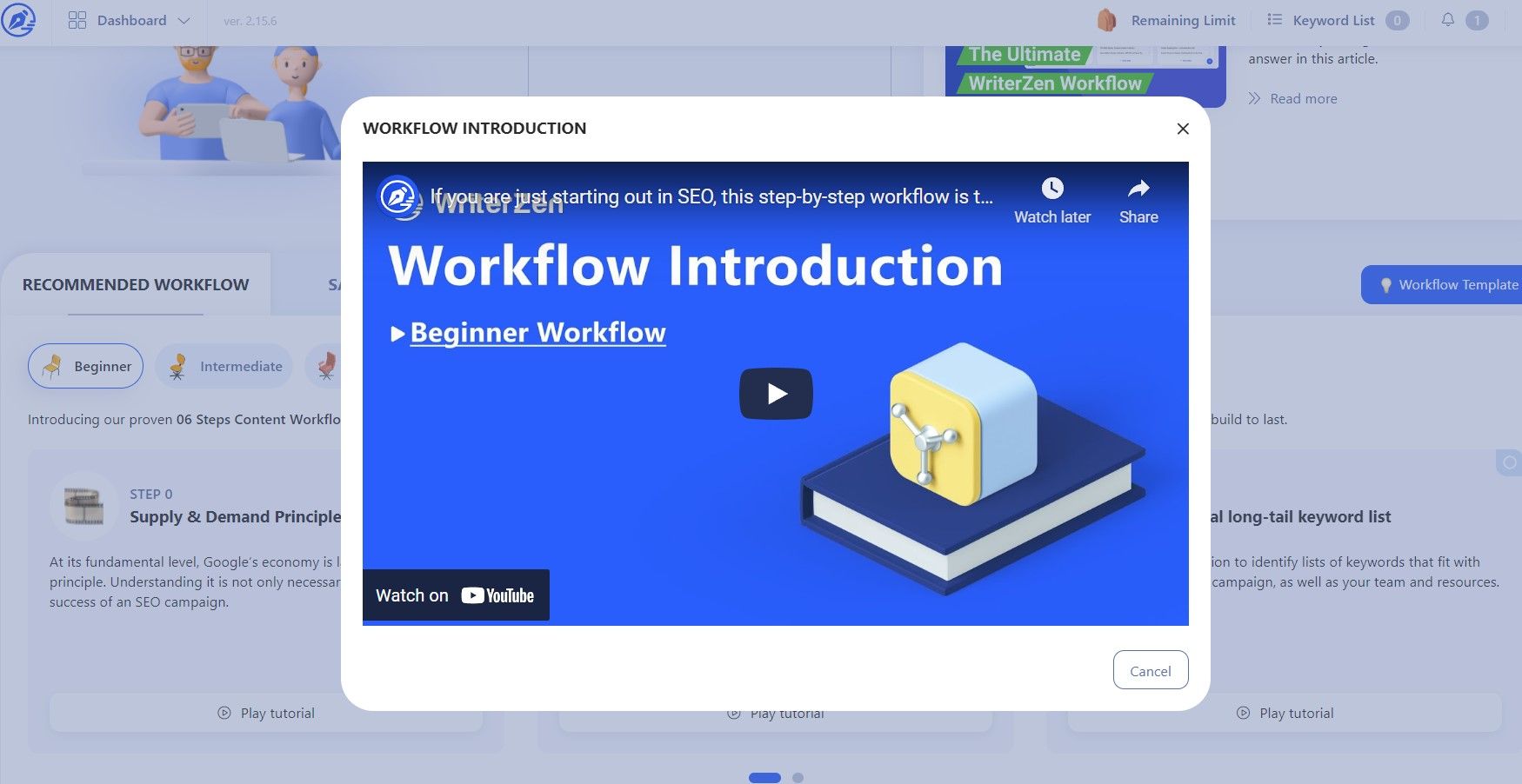 You can also book a call for around 20 minutes and get in touch with WriterZen. Through the call, the team of WriterZen will try their best to demonstrate how you can use the tool to achieve your goals.
The Knowledgebase of WriterZen is available 24/7. WriterZen Helpdesk provides you with all the knowledge needed to start working with the tool
You will get all the basic tutorials on topic discovery, keyword importer basic, keyword explorer basic, plagiarism checker, content creator basic, and more. Other than that, you can understand its basic workflow and get a deep knowledge of handling the tool.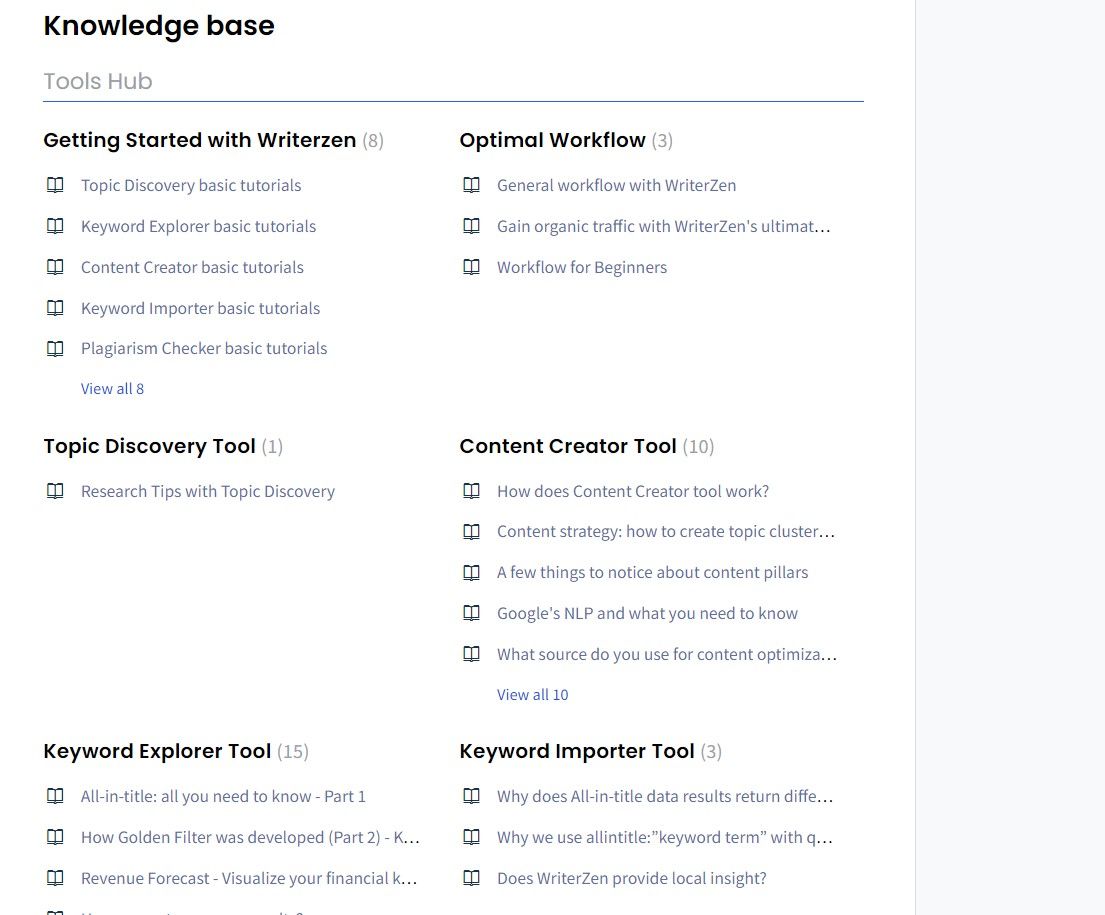 WriterZen also has a Facebook Community, Roadmap, Blog, social media pages on Twitter, Instagram, LinkedIn, and even YouTube videos, making it even easier for you to learn the tool.
Regular Webinars and Events 🔔
Writerzen hosts regular events and webinars, which are sometimes very informative and help you get more cool ideas to use the software and grow your business. By staying active in the community, you can encash the opportunity to join these exciting monthly webinars.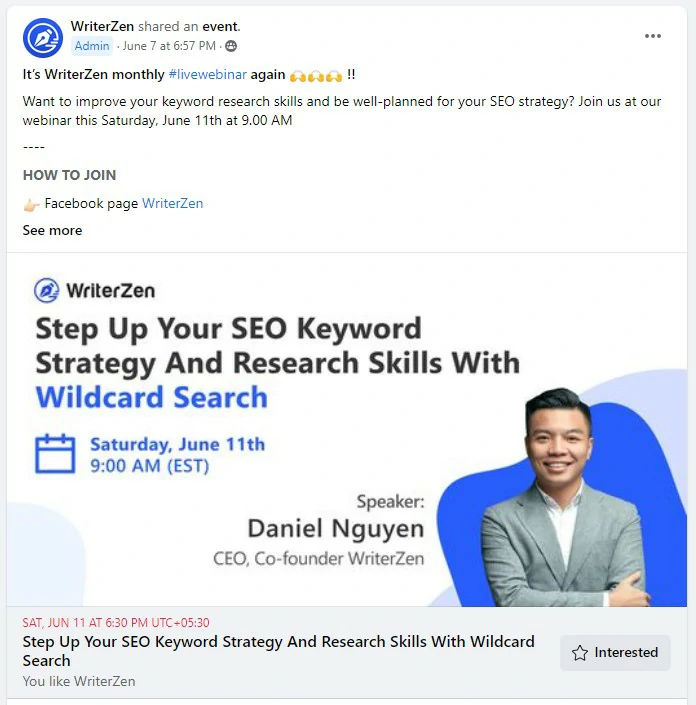 Writerzen Pricing
On Writerzen, a 7-day free trial is available to have a test drive. However, to fully utilize the software, you may need a paid plan of Writerzen that starts from $23 per month and reduces to $19 per month on yearly billing. It has three more plans apart from its lite plan, viz. Plus, Pro and Ultra will cost $79, $199, and $359 respectively per month at yearly billing.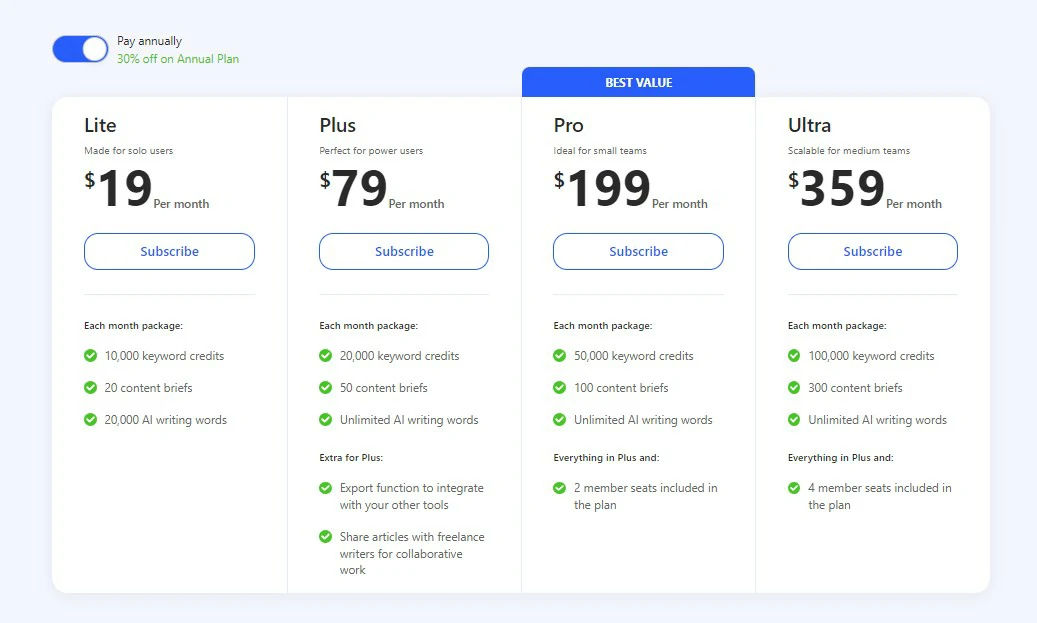 If you want to have more words in AI Assistant, you purchase the AI Assistant Add-on that costs you $99 per month or $84 per month on annual billing.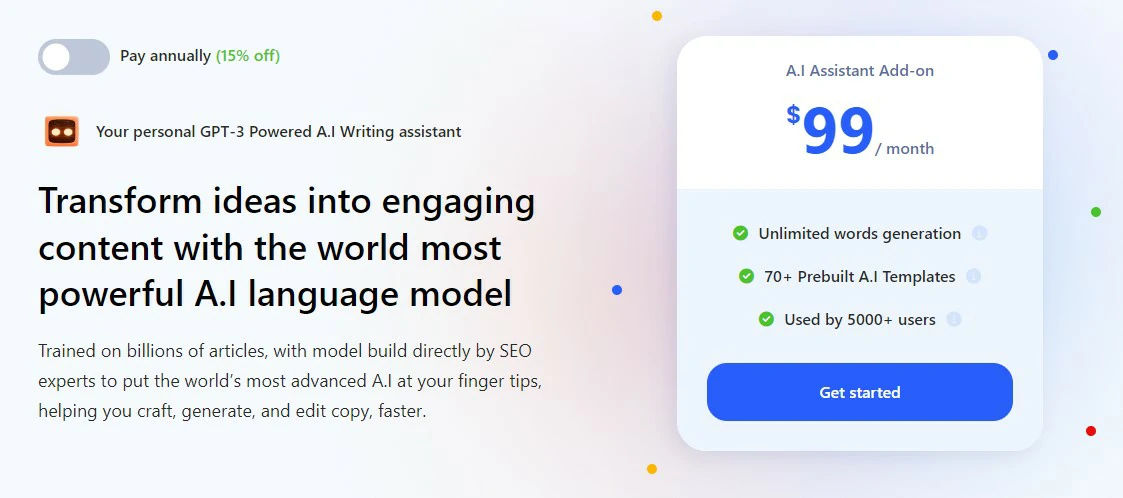 WriterZen Customer Support
WriterZen provides great customer support. The software has the best customer support with a 99% satisfaction rate.
The writerZen customer support team is always available to help you with your queries. It never fails to assist you regarding pricing and billing, bugs, how-to, WriterZen features, and more. You just have to visit https://writerzen.net/contact to get in touch with the WriterZen customer support team.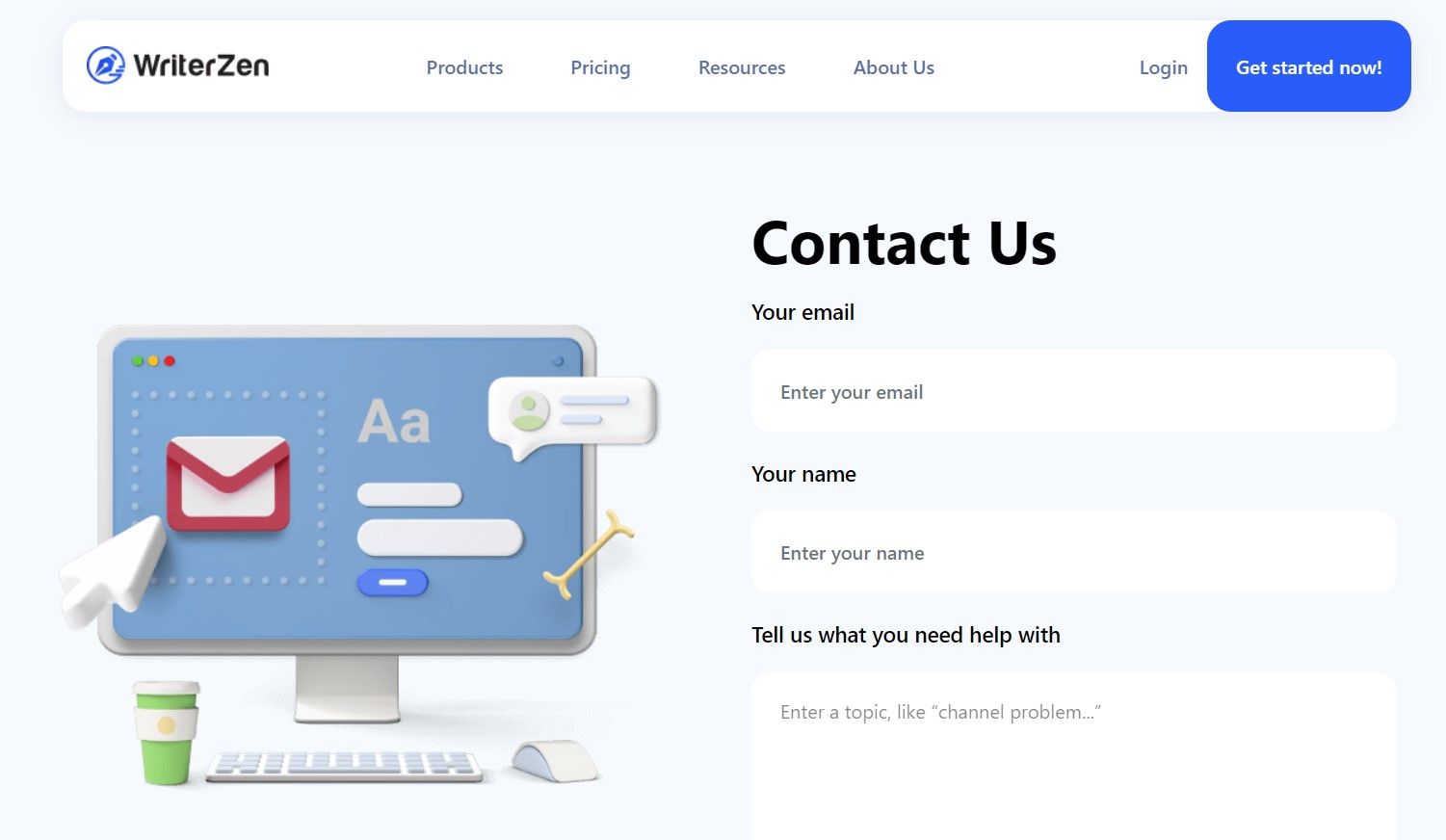 The customer support of WriterZen ensures to make you happy with your purchase. If you have any questions, problems, or concerns then you can feel free to contact support at [email protected]. Once you visit this site you will get human assistance for solving whatever issues you have.
WriterZen always prioritizes listening to its customer's views and concerns. So, feel free to share your thoughts and ideas about WruterZen at any time.
Then there is also a ticketing system that is there to address particular questions. Mostly WriterZen makes sure to respond to these questions within one or two days through emails. It also schedules a phone call if it's necessary in any case. You can at times even book a demo with one of WriterZen's Business Development Team members.
It is not wrong to say that WriterZen has dependable customer support. That is built by a team of driven experts, and innovative who come up with new daily updates, features, and amazing creations.
WriterZen Reviews by existing users
WriterZen is being used widely and liked by many Professionals, Academicians, Copywriters, Marketers, and so on. These are the tech-savvy and highly educated people who embrace the latest tech to become more productive in their respective roles.
The users of WriterZen trust the tool for driving their organic growth. Some of them have shared their experience working with WriterZen, as shown in the screenshot below.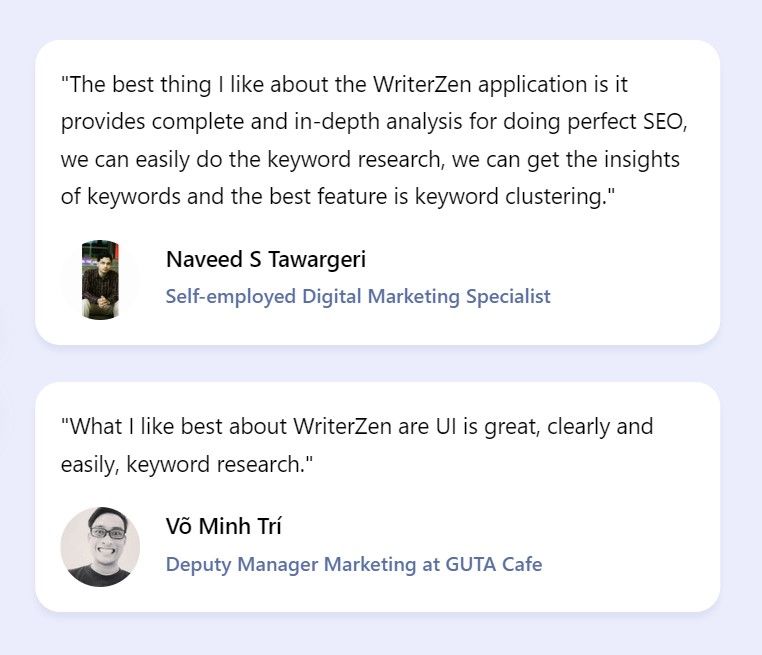 The tool is loved by the audiences and has over 10,000+ active users. There are 30,000+ content briefs, 8M keywords clustered, and 20,000+ topics discovered till now.
WriterZen is loved and recognized by experts. About 10,000 people rely on the tool daily to stay on top of their Content Marketing and SEO game.
Writerzen Alternatives
Scalenut is an amazing AI-based tool for content research and writing. It is great for creating high-ranking, original, short-form, and long-form content.
The tool combines next-generation technologies like NLP and AI and provides a seamless content creation process to let you create content that will outperform the rest.
It is one of the one-stop SaaS solutions for marketing teams, content creators, businesses, and agencies at all levels and for many niches.
Surfer SEO is a data-driven SEO tool. It has a user-friendly interface with affordable pricing starting from $29 per month. So, if you are searching for another tool to add another SEO tool to your arsenal, then Surfer SEO is a great choice for you.
It takes a scientific approach to on-page SEO and makes the process of optimizing your content painless. Surfer SEO is geared towards marketers, developers, and writers who want to optimize their content page-by-page.
Jasper is an amazing AI writing tool and an affordable service with amazing original content like blog posts. It helps you greatly in scaling your content creation at a fraction of the cost of the writers.
To generate outstanding content using Jasper, you just have to put in some information on what you wish to write about, and the AI-powered tool will do the rest of the work to create an original post.
Rytr provides an outstanding writing environment. It is one of the best AI-powered writing tools. The tool is budget-friendly and easy to use. It is based on OpenAI's GPT-3 API, an amazing machine learning process.
It helps you generate high-quality content for YouTube videos, social media posts, ads, landing pages, emails, and more. It also supports multiple tones and languages.
What makes WriterZen stand out?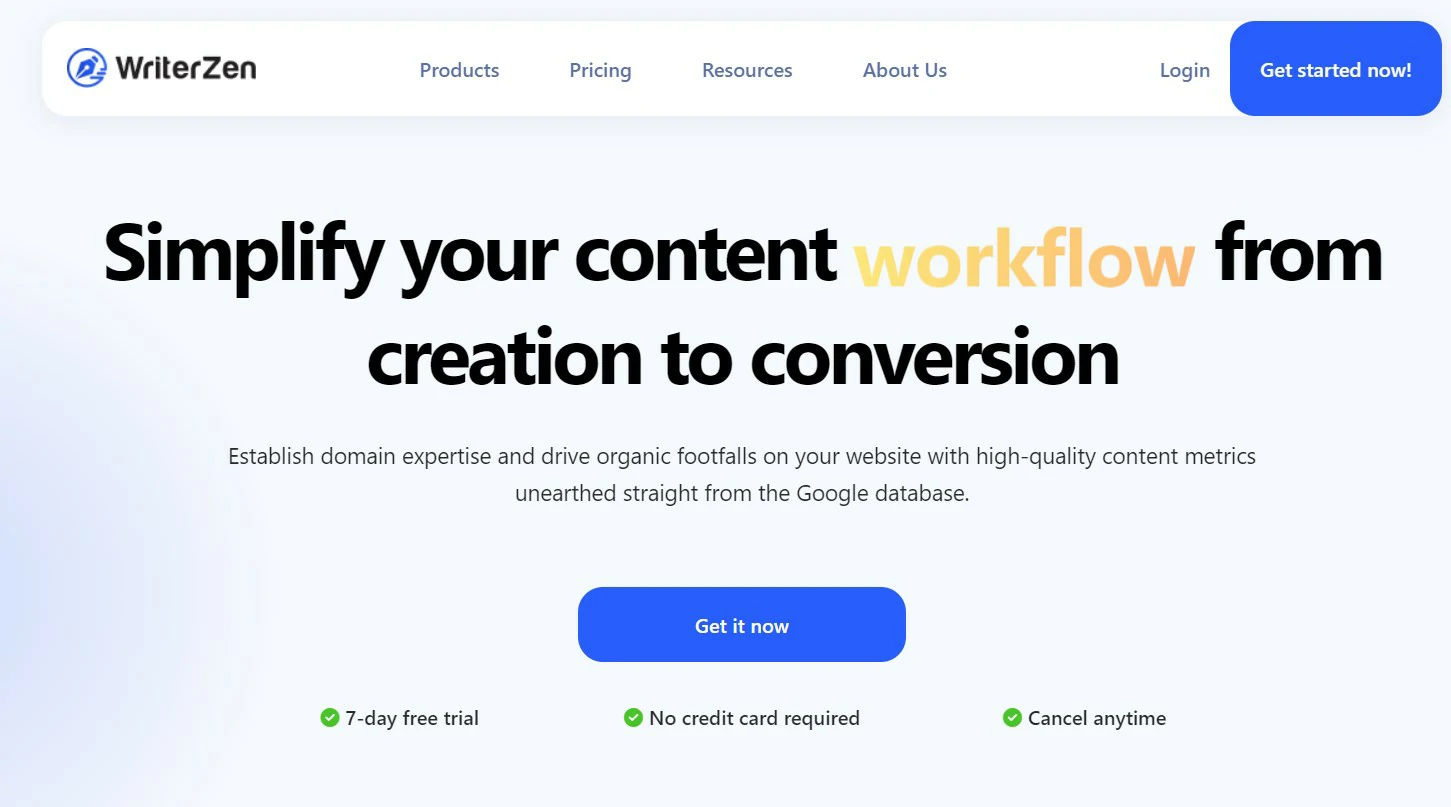 WriterZen has a great user interface that is easy to use and straightforward. The good UI design provides easy access to all the features present under the dashboard.
It has many amazing features that can improve the content amazingly. Two of these features you can use to improve your content effectively are -Allintitle and KGR which help you rank higher and provide you with unique ideas and topics. You will get precise keywords that help create good and unique content.
WriterZen has a wonderful tool- Topic Explorer. That provides you with specific suggestions and ideas. This, in turn, helps boost your SEO ranking and save a lot of your time.
The tool has affordable pricing in its AppSumo lifetime deal, which comes at $69. Here you get an amazing feature-packed all-in-one SEO tool at affordable pricing. While other platforms offer much or less similar features at higher prices.
WriterZen offers amazing credit limits through the AppSumo lifetime deal. For every single month, you get 250 words limit for the Keyword Explorer tool, 70 credits for the Content Creator tool, 40000 words limit on the Plagiarism Checker and 200k Keyword Credits.
Many AI-powered content creation tools are available in the market, but you will not find a tool like WriterZen because it is something that offers an easy-to-use and intuitive interface.
WriterZen FAQs
Does WriterZen offer any discounts🤷‍♂️? Is there any refund policy available?
Yes. The tool offers many discounts offers, that are available from time to time. And if you decide to pay for its subscription annually, you can easily save 30% immediately.
Yes. You can apply for a refund within two days (48 hours) of your purchase if you are unhappy with WriterZen. But remember that after this period of the decided time limit, you will not get any refund. Then you can just cancel your subscription.
Does WriterZen offer a free trial🙋‍♂️?
Yes. The tool offers a free trial for 7-days. This trial is available for all new users of WriterZen. The amazing part about this free trial is you will not be required to use your credit card details to get access to this free trial. So, if you don't wish to continue with WriterZen, it sets you free to cancel using the tool without getting charged.
Is there a lifetime deal on WriterZen🤷‍♀️?
Yes. A lifetime deal is available on WriterZen. AppSumo offers the deal. AppSumo also offers other amazing deals on many products.
It offers Single, Double, and Multiple plans, including features like- SERP overview, shareable links to reports, competitor headline generator, sales per keyword filtering, export function, insight segmentation, golden keyword filtering, sales per keyword simulation, shareable links for freelancers, import content from URL, and import content from multiple sources.
Over to You: WriterZen Review
I hope you have an idea of WriterZen's amazing work and features by now. The platform is a great choice for beginners for doing keyword research. Features like KGR ratio, All-in-title, and Keyword Clusters come at an affordable price. Along with all these features, there is also an integrated plagiarism checker😎.
If it's your first time using a for content creation, you can go for WriterZen. But if you need the usage of backlinks, then some other tool like UberSuggest can prove better for you.
So, this is my short review of the Writerzen content writing tool. Let me know in the comments what your opinions are about Writerzen. If you have not yet used Writerzen, I recommend trying it at once.
The Review
Writerzen
Writerzen is a powerful content optimization and content generation tool. This software offers you the ability to write SEO-optimized content with an AI assistant built-in. Writerzen is very effective and is definitely a boon and content marketers, writers, agencies and bloggers.
PROS
Easy To Use Content Writing Interface
AI Assistant to use GPT-3 Content Writing
Awesome Plagiarism Checker
SEO Guidelines to Optimize the Content
Outrank the Competitors
CONS
Requires Scrutiny to further optimize the content written by AI
Review Breakdown
Easy to Use

0%

Features

0%

Integrations

0%

Support

0%

Brand Trust

0%

Value for Money

0%

Content Quality

0%

UI Design

0%