If you are an SEO Analyst or webmaster, you definitely understand the fact that checking keywords manually on the web for seeing website ranking takes a lot of time. As such, you can not create a report. If you want to, it will take an extra lot of time. So, what is the solution?
The solution is rank-tracking software? Yes, Definitely!
With rank tracking software you can analyze your website keywords on automation, create reports, see variations over time, take future decisions, analyse the value of ranking keywords, and a lot more.
Screpy is one of the popular rank-tracking tools that can help you with rank tracking, page speed monitoring, lighthouse monitoring, uptime monitoring, w3c monitoring, and website analysis.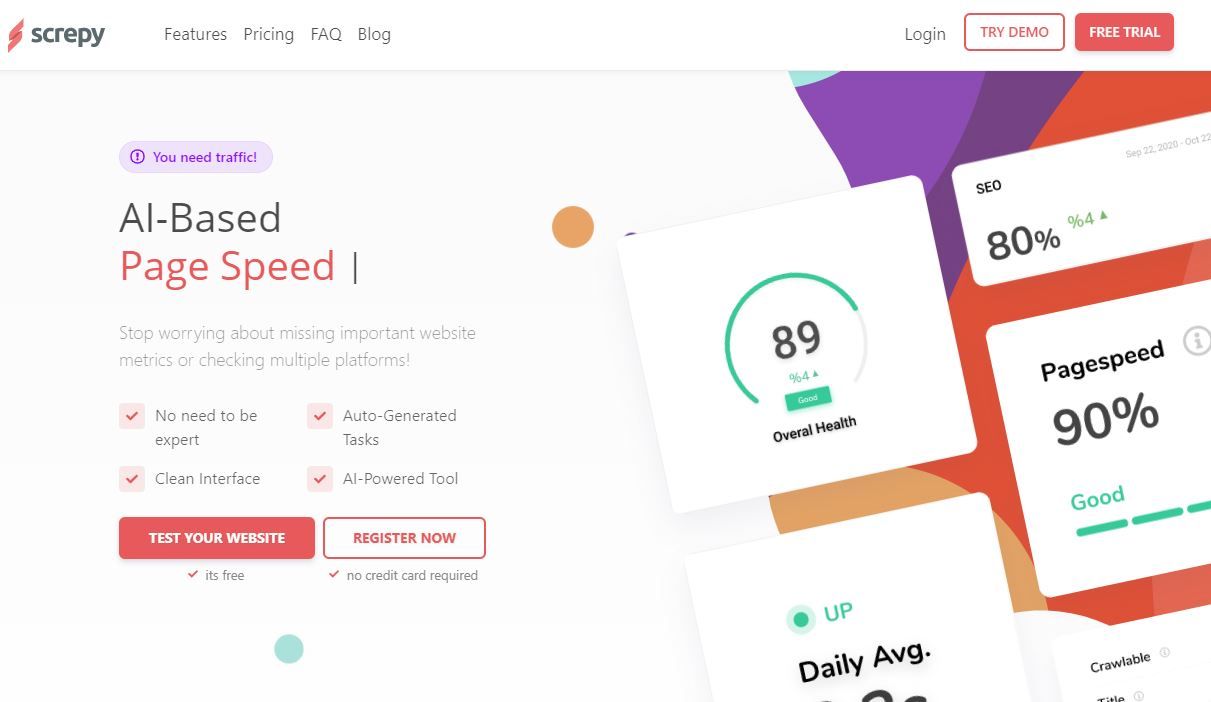 With Screpy, you can find the keyword performance for your selected keywords on SERP. It tells you the performance of each keyword that you add to the system. Screpy tells you whether your keyword is falling or rising. If it is falling, you can make some necessary changes to the page to tackle the issue.
Let's talk in details about some of the interesting features of Screpy:
Features of Screpy SEO Software
Keyword Rank Tracking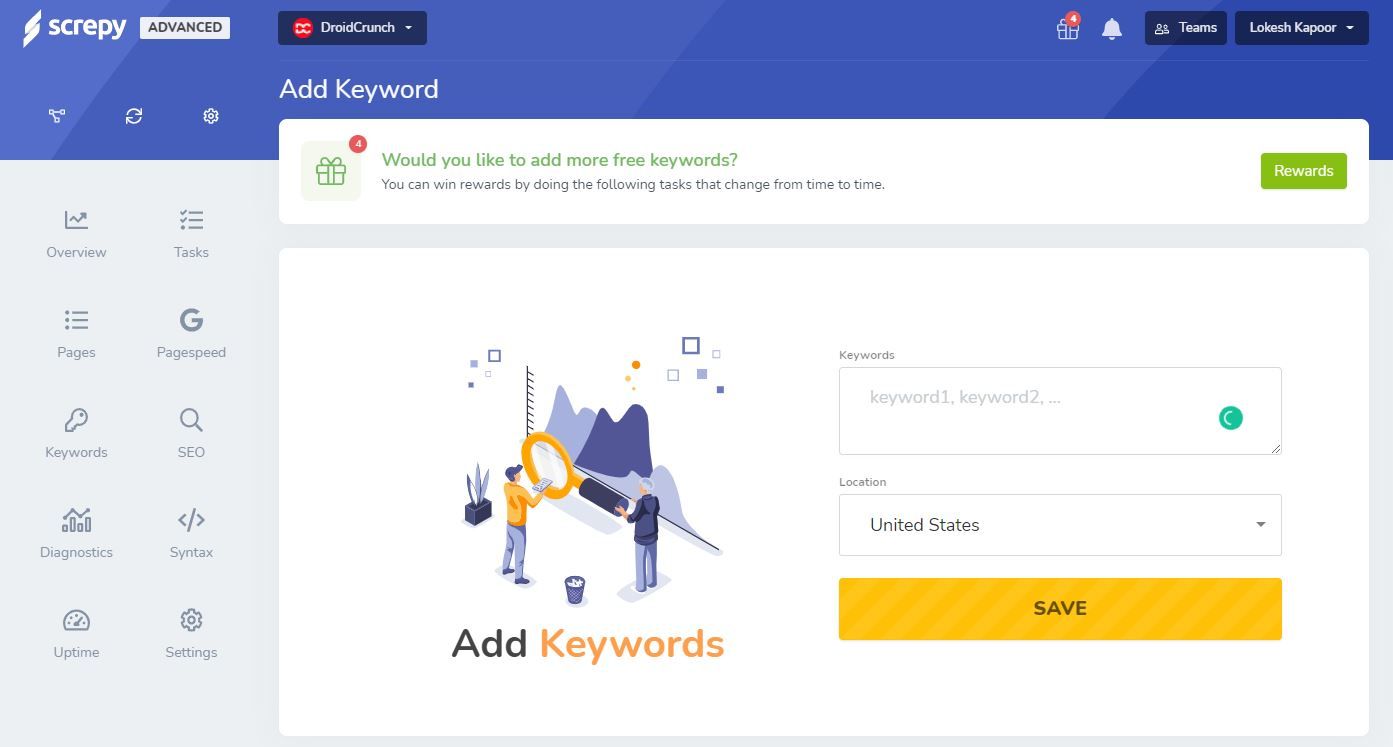 Screpy helps you with rank tracking for your various keywords. With rank tracking, one can easily identify the user's behaviour and interest on various search results. This allows you to get some instruction to work on some keywords that need immediate attention. Without rank tracking, you sprint on a road without a map.
❤️ Get Screpy LifeTime Deal ❤️
PageSpeed Monitoring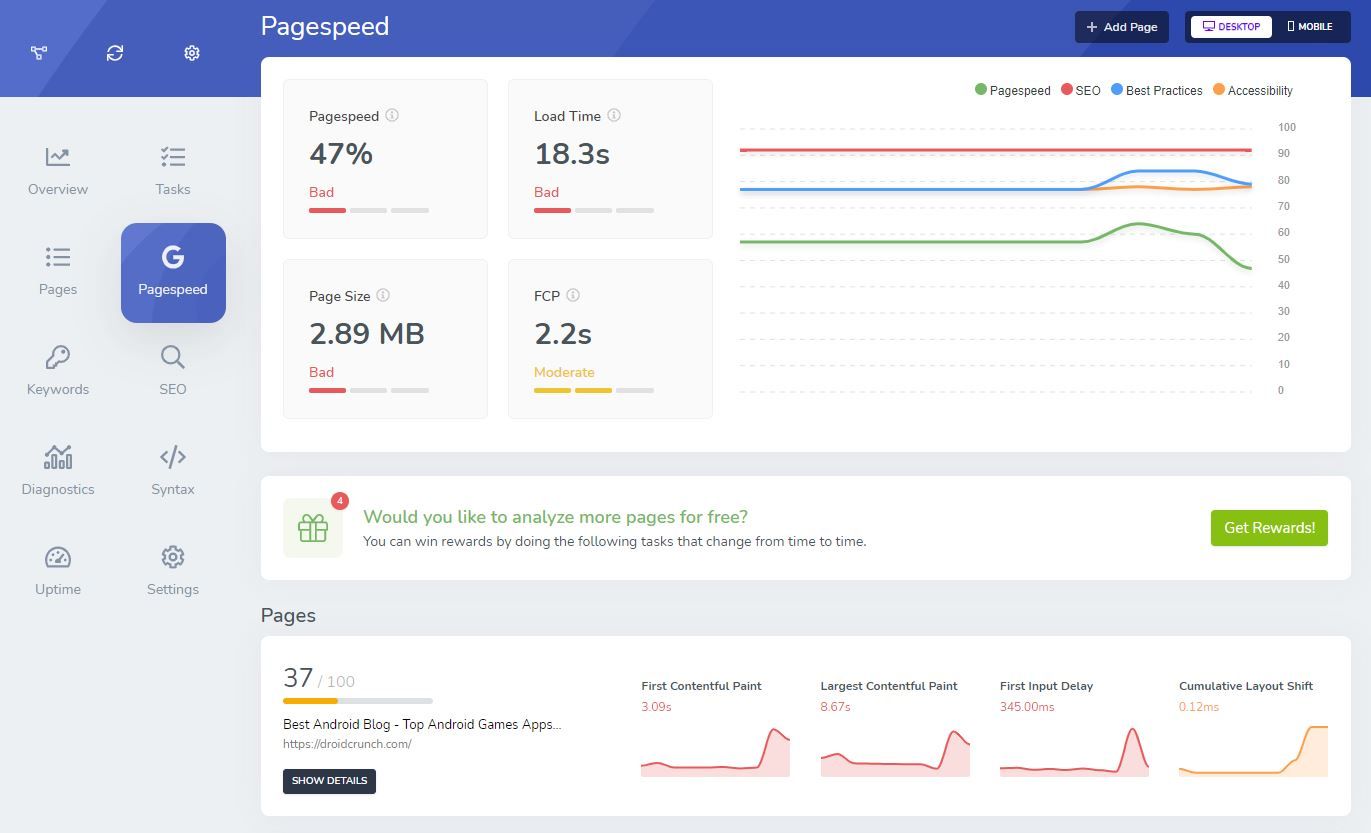 We generally use a lot of software to check the speed of our websites such as google page speed insights, GTmetrix & Pingdom Tool. Interestingly, you don't need to switch to another tab next time for that. Screpy lets you analyse the page speed insights for your pages right within your screpy dashboard.
❤️ Get Screpy LifeTime Deal ❤️
Uptime Monitoring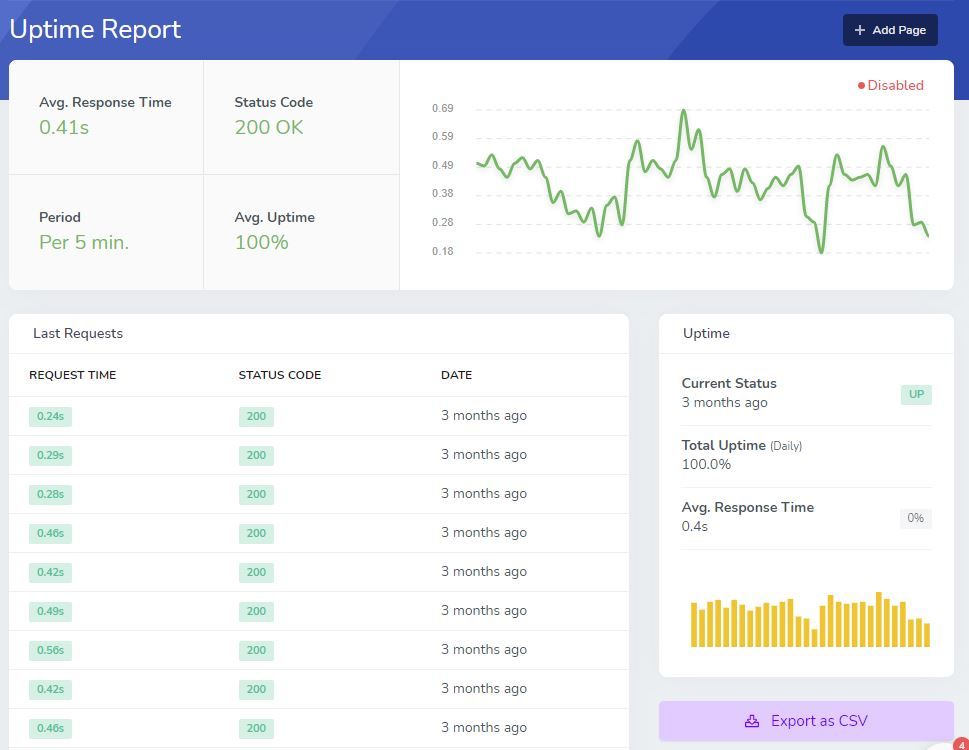 No one wants to see their website down! There are many tools out there for uptime monitoring but what if you get this right within your SEO software? Yes, its exciting. Screpy lets you access the uptime monitoring tool and get downtime alerts.
❤️ Get Screpy LifeTime Deal ❤️
SEO Monitoring
SEO Monitoring tool in Screpy lets you see all the issues in your pages. It also allows you to fix them. It tells you all the details about the specific issue and how to fix it. So whether it is a Lazy load image issue or an Unused JS issue you can fix it all with ease after identifying them.
Syntax Errors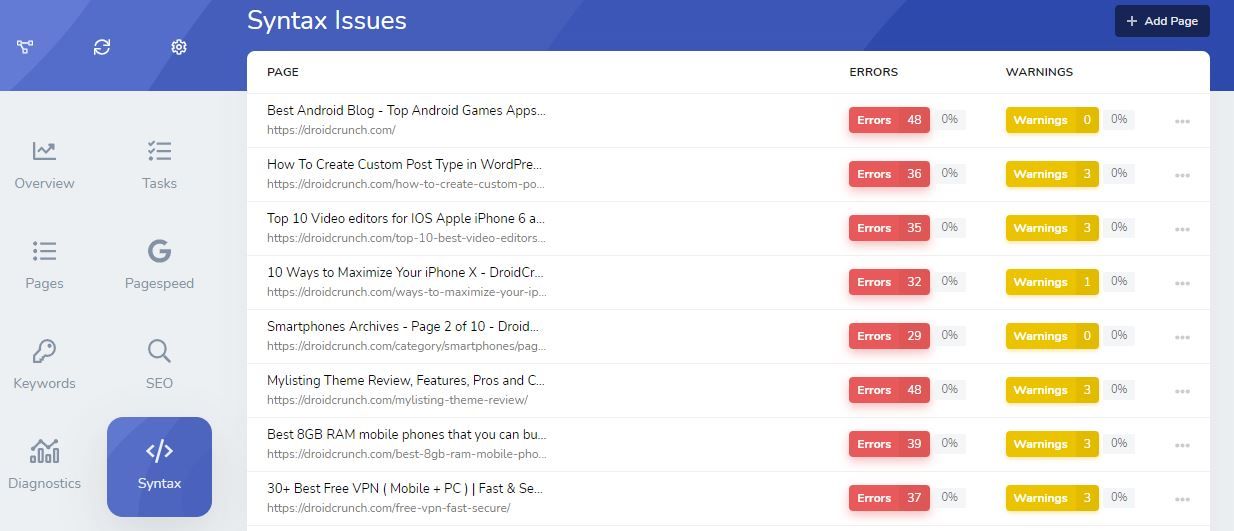 With Screpy, you can also check all the syntax errors in your website and easily fix them. Syntax Errors will show you errors and warnings for your website pages. You can click the errors or warning button in front of the page URL to access all the errors and warnings which then you can fix. You will detailed information about the error which is there on your webpage to be fixed.
Team Collaboration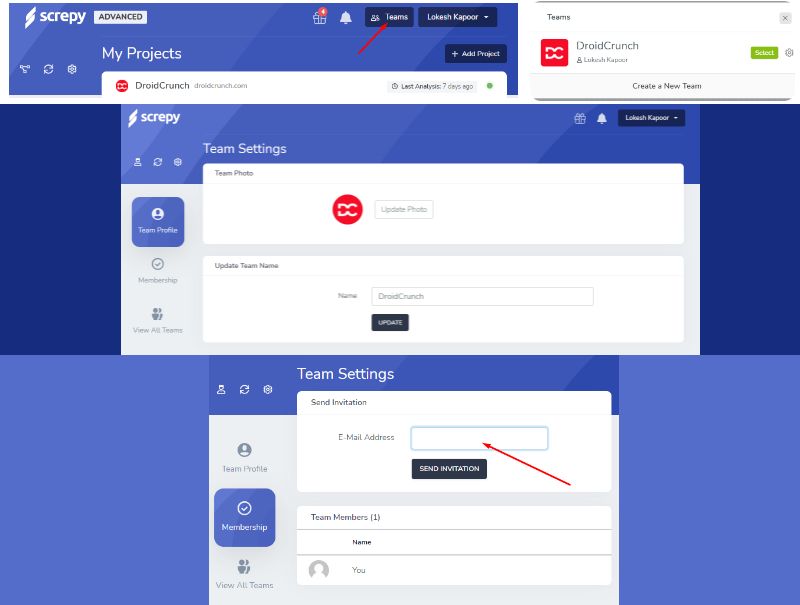 You can also add your team to your Screpy dashboard to work more closely on any project or task. However, the team feature is not available in the Free and Lite pricing plan. So, review carefully while you purchase any plan.
❤️ Get Screpy LifeTime Deal ❤️
Interactive UI
Its interactive UI allows you to navigate easily through multiple features of the software. With many players in the market, UI plays definitely a major role when you decide to buy a product.
Screpy Pricing
Screpy comes with different pricing plans. Their plans are made in such a way that one can buy them as per their requirements. If you just want to test then you can go with the free trial. If you find potential or get good experience then you can upgrade to either lite, pro, advanced, or agency plans which offer you more keywords, team members, and access to more features.
Over to you
Conclusively, Screpy is no doubt an incredible SEO tool to monitor your website's SEO performance and make enhancements to achieve great results. If you are an agency or freelancer, you can get a huge benefits from this intuitive SEO tool that lets you easily track the performance of your web projects and updates you frequently when your site is down.
The Review
Screpy
Screpy is an AI Based SEO and Web monitoring tool to help you identify the SEO issues in your website and work on them to get better results
PROS
Easy to use SEO software
Keyword Rank Tracking with Ups and Downs
Uptime Monitoring, so your site is never down
Broken Links Monitoring
Page Speed Monitoring to detect slow pages
Very useful tool for Bloggers
Export Keyword Ranking in CSV file
CONS
Can't Import Keywords
It doesn't suggest the keywords to track
Review Breakdown
Easy to Use

Flexible

Team Collaboration

Eye Catching Design

Support

Brand Trust

Value for Money