As a digital marketer, it is important to be aware of the different technologies available to improve your marketing strategy and ROI. Utilizing the appropriate digital marketing technologies can assist in creating structured plans and enable you the flexibility to modify them as necessary.
As a digital marketing professional, you must concentrate on developing stronger and more original tactics in 2023. If you want to outperform your marketing initiatives in 2023, experiment with and test the most effective and innovative digital marketing tools we've included in this piece. To deepen your education, you may also get your hands on a Free Digital Marketing Course.
A digital marketer may need a wide range of tools to be successful, including SEO tools for optimizing website content, social media management software for managing and monitoring social media accounts, email marketing software for creating and sending newsletters, analytics software for tracking user engagement, content creation tools such as video editing software and graphic design programs, and advertising management platforms to manage ad campaigns. We have covered all such tools in this article.
The role of online tools in digital marketing is to help marketers reach their target audiences and measure the success of their campaigns. Online tools allow marketers to create content, track website traffic, segment audiences for targeted campaigns, analyze user behavior and engagement, measure ROI, build automated workflows, and more.
These tools provide valuable insights into how users interact with brands and how to optimize campaigns for maximum performance.
List of Best Online Tools for Digital Marketers in 2023
1. SEMrush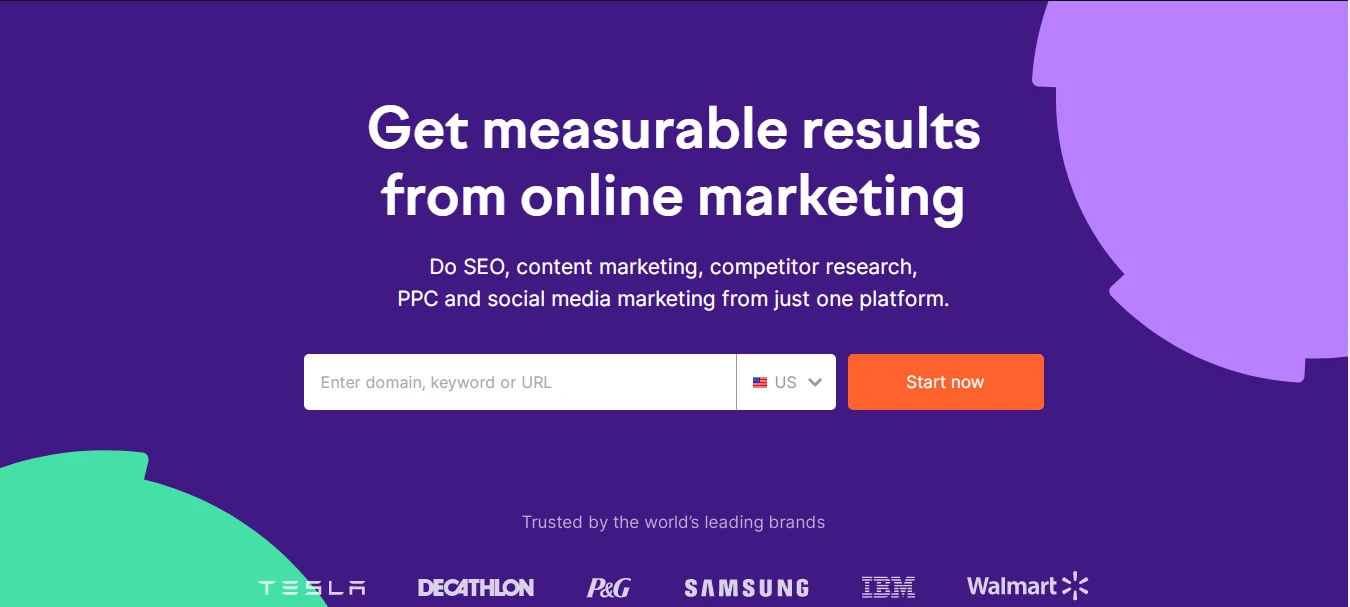 SEMrush is an invaluable tool for digital marketing professionals of all levels. It offers a comprehensive suite of features and analytics that can help businesses better understand their competitors, monitor their own performance, and optimize their online marketing initiatives. With the use of Semrush, businesses of all sizes can gain insights into their target audience, improve website visibility and ultimately drive more traffic to their website.
Features of SEMrush:
Site Audit – Crawl and analyze your website to identify technical issues, track keyword rankings, and get recommendations for improvements.
Backlink Analysis – Track backlinks from competitors, find out which domains are linking to your site, and see how you can expand your link-building efforts.
Rank Tracking – Monitor your website's rankings for target keywords across multiple search engines like Google and Bing.
Competitor Research – Get insight into competitor strategies by analyzing their paid and organic traffic sources, keyword rankings, content performance, ad copy data, and more.
Advertising Research – Analyze competitors' display advertising campaigns to help optimize your own campaigns for better results.
Keyword Research – Find new keyword ideas through extensive research on related search terms to increase the visibility of your page in SERPs (Search engine result pages).
Social Media Monitoring – Track mentions of brands or products on social media platforms such as Twitter, Facebook, Instagram, and YouTube to measure engagement levels and sentiment analysis toward certain topics or products.
Content Marketing Platforms – Publish content directly from the SEMrush platform with one-click posting to WordPress or other supported CMSs (content management systems).
Premium Plan Starts at $119.95 per month
2. Facebook Business Manager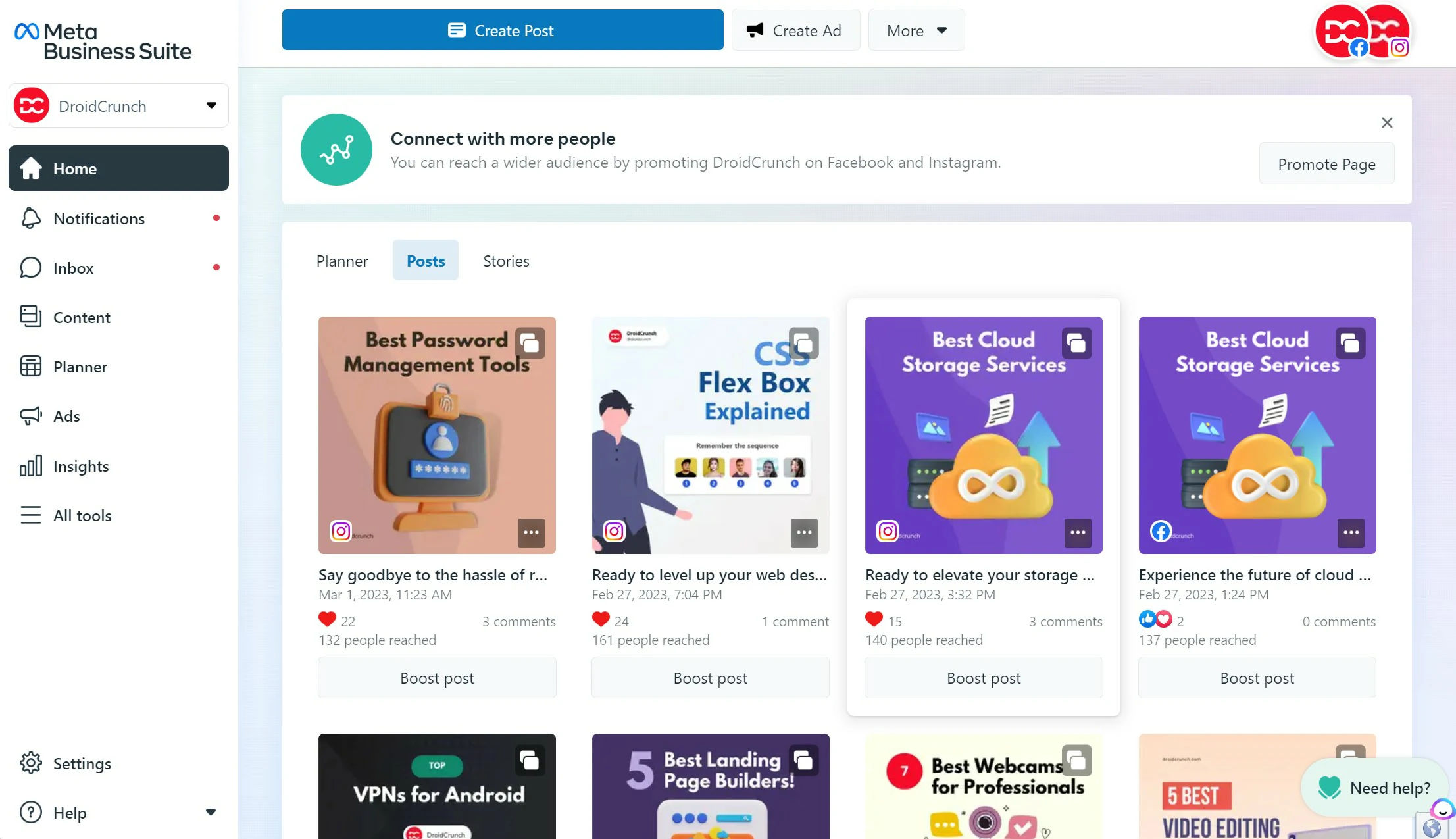 Digital marketers may use Facebook Business Manager as a great tool. It gives companies a simple method for managing, monitoring, and improving their Facebook marketing initiatives. Marketers can manage campaigns, measure performance, and analyze outcomes with the help of the Business Manager's robust capabilities.
Additionally, the platform provides insights and data to aid marketers in better understanding their target markets and enhancing the effectiveness of their efforts. Additionally, the Business Manager interacts with other marketing systems, simplifying connection and data sharing between channels.
Features of Facebook Business Manager:
Page and Ad Account Management: Manage all your Facebook Pages, Ads Accounts, Instagram Accounts, and Audiences in one place.
Access Organization Controls: Assign roles to business partners and employees, granting them access to specific pages, ad accounts, and tools.
Insightful Analytics: Track performance across all Pages and campaigns with comprehensive insights from the Ads Manager tool.
Secure Payments: Easily manage payments for ad spend using credit cards or PayPal for secure transactions.
Customized Permissions: Grant employees various levels of access to content based on their role within the organization.
Collaborative Platforms: Work together with business partners by creating an agency or shared team account to manage campaigns together.
3. NordPass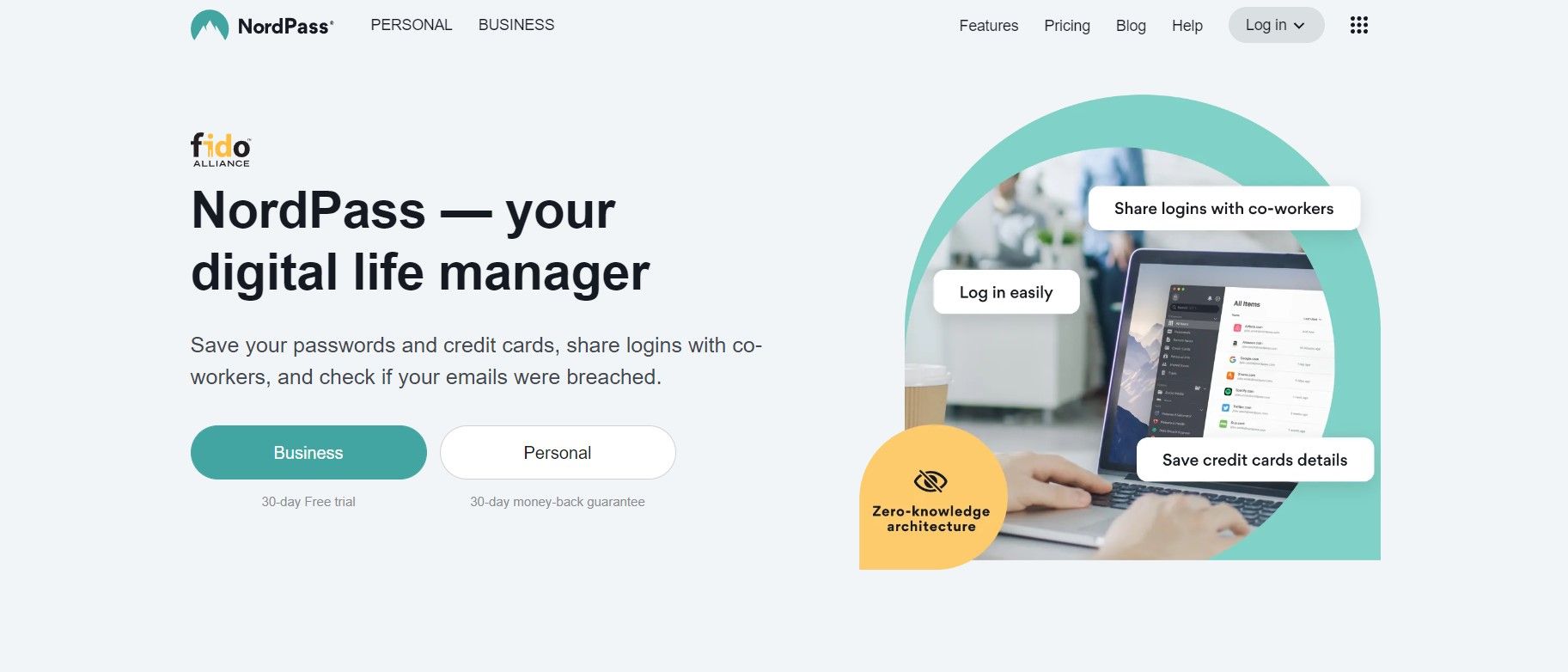 NordPass is a password management tool that makes it simple to save, control, and safeguard your passwords. Your passwords and other important information are safe and secure because it encrypts all of your data using military-grade encryption. Numerous strategies for using NordPass in digital marketing are possible.
To give customers a better secure experience, you may utilize it to safely store customer information like usernames and passwords. Additionally, you may use it to safeguard and save the website and other digital marketing tool credentials.
Features of NordPass:
Zero-knowledge encryption – It stores your passwords and other sensitive data using AES 256-bit encryption, which is the same level of security used by banks.
Secure sharing – NordPass allows you to share passwords with friends and family without having to risk exposure to your private information.
Cross-platform support – NordPass works with major operating systems such as Windows, macOS, Linux, iOS, and Android.
Password generator – The password generator helps create strong passwords for your accounts that are harder for hackers to guess or crack.
Two-factor authentication – NordPass offers two-factor authentication for additional protection against malicious attacks and identity theft.
Autofill feature – This feature automatically fills in login details when you open a website or application, saving you time every day.
Free to Use, Premium Plan Starts at $32.28 for a year
4. Text Blaze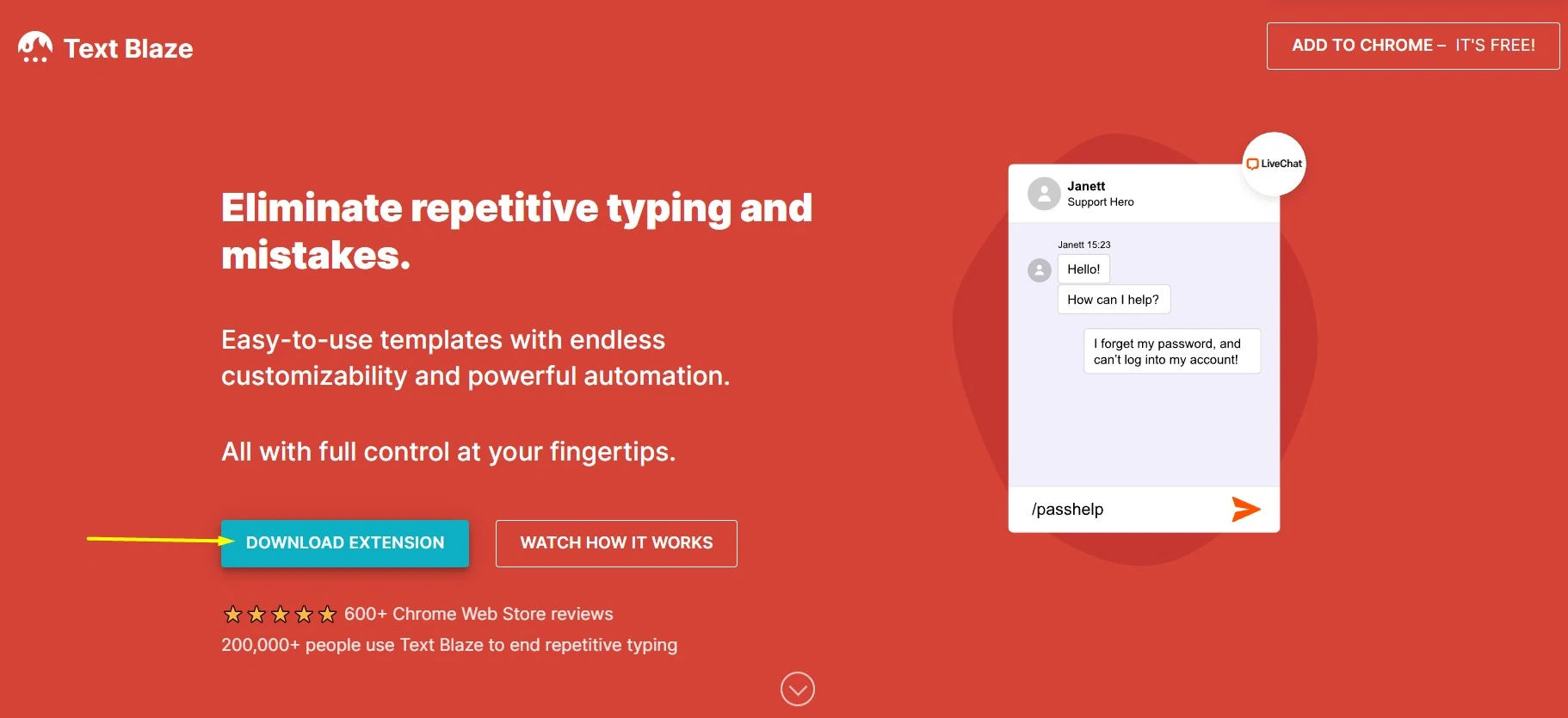 With Text Blaze, you and your team can remove tedious chores and optimize workflows while also enhancing results through consistent, accurate, and thorough communication.
Text Blaze's simple, prompt, and accurate replies help to boost customer satisfaction. With Text Blaze, you can make intelligent templates, share them, and quickly put them everywhere. Simply enter the command /ty in your email program, and Text Blaze will compose a thank-you letter that is well-written, specific, and relevant.
Text Blaze can hold a bunch of useful snippets for you that will smoothen your text expander tasks whether you are supporting customers, replying to emails, or having a conversation on any messaging platform.
Features of Text Blaze:
Automatically expand phrases and abbreviations into full words or sentences with customizable hotkeys.
Easily add new phrases to an ever-growing library of custom shortcuts.
Works on all text boxes within Chrome, including major social media platforms, websites, and email services.
Quickly customize phrase expansions to fit specific needs with simple syntax rules.
Keep productivity high by automatically correcting typos and mistakes as you type.
Automatically expand symbols, dates, numbers, and more in any language.
Save time by importing existing snippet libraries from other popular text expanders directly into TextBlaze for easy access across multiple devices.
Free to Use, Paid plan starts at $2.99 per month
5. Hubspot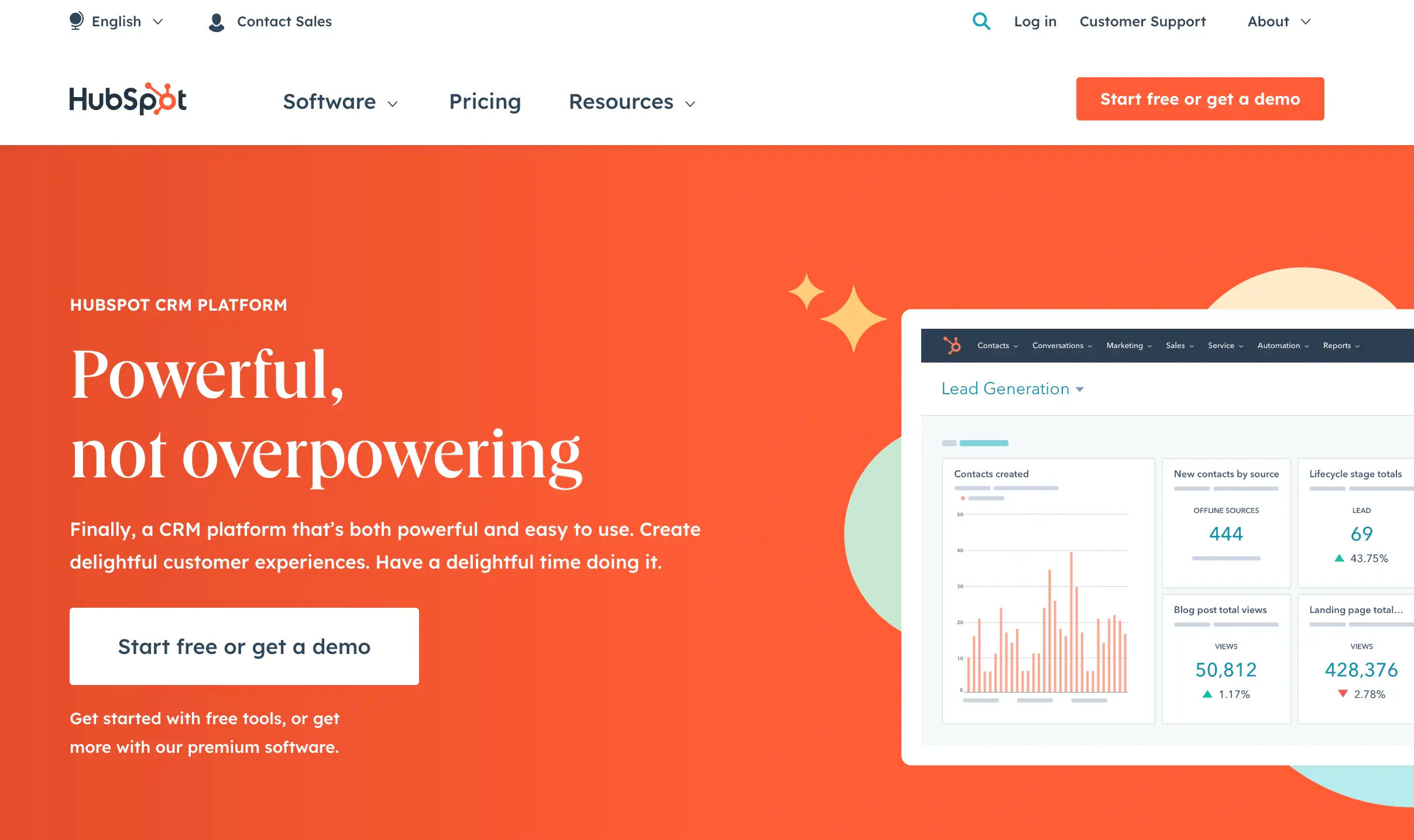 HubSpot is a potent digital marketing solution that aids in the management of marketing initiatives, performance evaluation, and expansion of reach. It provides a set of tools to assist companies in streamlining their marketing initiatives and improving their internet visibility.
These tools include lead creation, analytics, SEO, content marketing, social media marketing, and email marketing. Businesses can manage campaigns, analyze interaction, and assess success using HubSpot.
Features of Hubspot:
Automation tools: These include workflow automation, email automation, lead scoring and nurturing, and content personalization capabilities.
Inbound marketing tools: These enable you to create attractive webpages, generate leads through SEO and online advertising, track user engagement, convert leads into customers with forms, and measure the ROI of your campaigns.
CRM software: This allows you to manage customer contacts, log activities such as calls or emails, track sales progress and performance across teams, automate follow-ups with customers and prospects, forecast sales pipelines more accurately, and much more.
Marketing analytics: This provides insights on website traffic sources, activity on web pages and blog posts, and total leads generated from sources such as organic search or pay-per-click campaigns. It can also identify trends in lead conversion rates over time for different channels.
Sales enablement platform: This offers integrated sales acceleration tools including email tracking and alerts that help sales reps stay up to date on customer interactions from the CRM system. It also includes features to help reps schedule meetings quickly via Outlook or other calendars integrations as well as discover new leads using LinkedIn integration.
for professionals starts at $800/mo when billed annually
6. SendGrid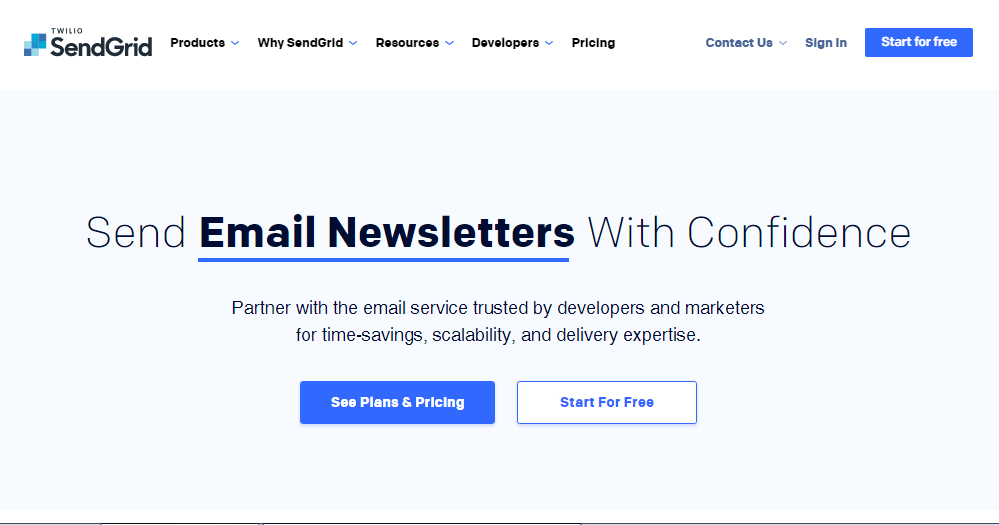 SendGrid is a strong marketing automation technology that makes it simple for businesses to plan, execute, and track digital marketing campaigns. It offers a full range of capabilities that assist marketers in interacting with consumers and customizing each message for optimum effect.
Additionally, it provides cutting-edge data to assist advertisers to evaluate and improve their efforts. Marketers can send emails, SMS messages, and push alerts with SendGrid, as well as track and evaluate each message's effectiveness.
Features of SendGrid:
Deliverability Optimization: SendGrid has tools and features designed to help maximize the deliverability of emails sent through its platform. This includes comprehensive email analytics, IP address monitoring, and real-time reputation management.
Automation Tools: SendGrid provides automated features like auto-responder emails, transactional messages, scheduled emails, dynamic content, and more. This helps users save time and effort by automating commonly sent emails and other tasks.
Advanced Security Features: SendGrid offers advanced security features such as two-factor authentication, secure passwords, anti-virus scanning of attachments, encryption for data in transit, and application programming interface (API) authentication. It also has a secure infrastructure that ensures the reliable delivery of messages without exposing customer data to risks or misuse.
Flexible APIs: SendGrid's flexible APIs make it easy for developers to integrate the platform with other applications or services quickly and efficiently. It supports multiple languages such as Java, NodeJS, Ruby on Rails, Python/Django, and PHP making integration possible for almost any type of web application or framework.
Customer Support: SendGrid offers 24/7 customer support via phone or ticket system so that customers can get help when they need it most quickly and efficiently
Free to use, Paid plan starts at $19.95/mo*
7. Tidycal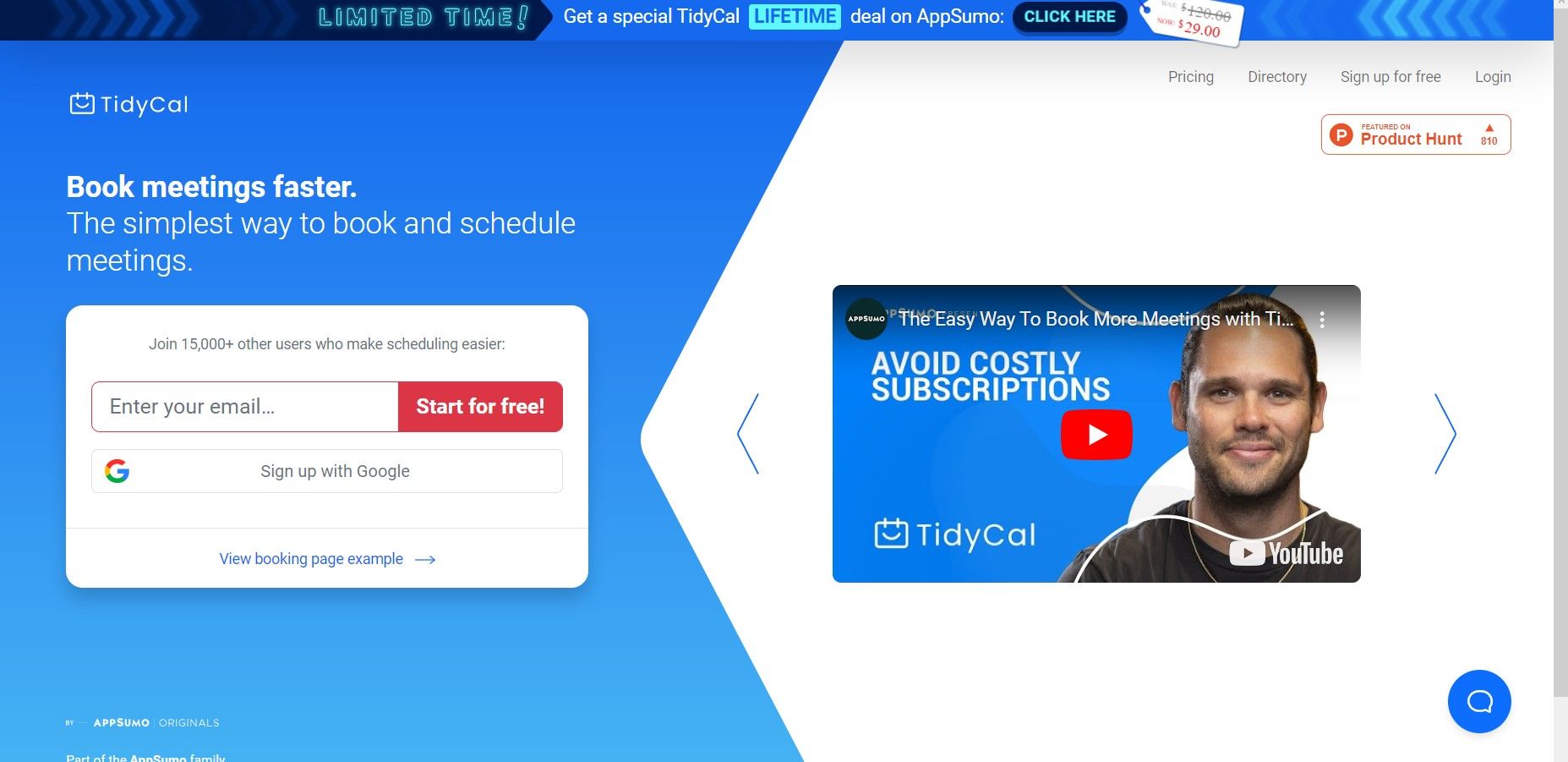 Tidycal is a calendar booking software that can assist digital marketers in automating their bookings with clients and various business stakeholders.
It is an effective and innovative booking software that makes it easy for businesses to manage their appointment scheduling and customer bookings. With its simple and intuitive interface, Tidycal simplifies the process of taking and managing bookings so businesses can focus on serving their customers.
It also provides amazing features such as automated text message reminders, calendar sync, payment processing, and more to help streamline the booking experience for both businesses and customers alike.
Though there are many alternatives for online booking such as Calendly which is more popular, however, when considering the use for a digital marketer Tidycal is more affordable.
Features of Tidycal:
Easy-to-use calendar interface: Tidycal provides a simple and intuitive drag-and-drop calendar interface that makes it easy to customize your schedule.
Automated reminders: Tidycal helps you stay organized by sending automated email reminders for upcoming events and appointments, so you won't miss any important activities or deadlines.
Visualize time: With its color-coded event blocks, Tidycal can help you visualize how much time each activity takes up in your day, allowing you to better manage your workload.
Quickly capture notes: With Tidycal's note templates, you can quickly capture important details about each event without having to open a separate application or create additional documents.
Integrate with other services: With integration with popular cloud services like Google Calendar, iCloud, Dropbox, and Evernote, Tidycal makes it easier than ever to sync your data across multiple devices and services for easy access anywhere.
Free to use, Buy at $29 for a lifetime ❤️
8. Dropbox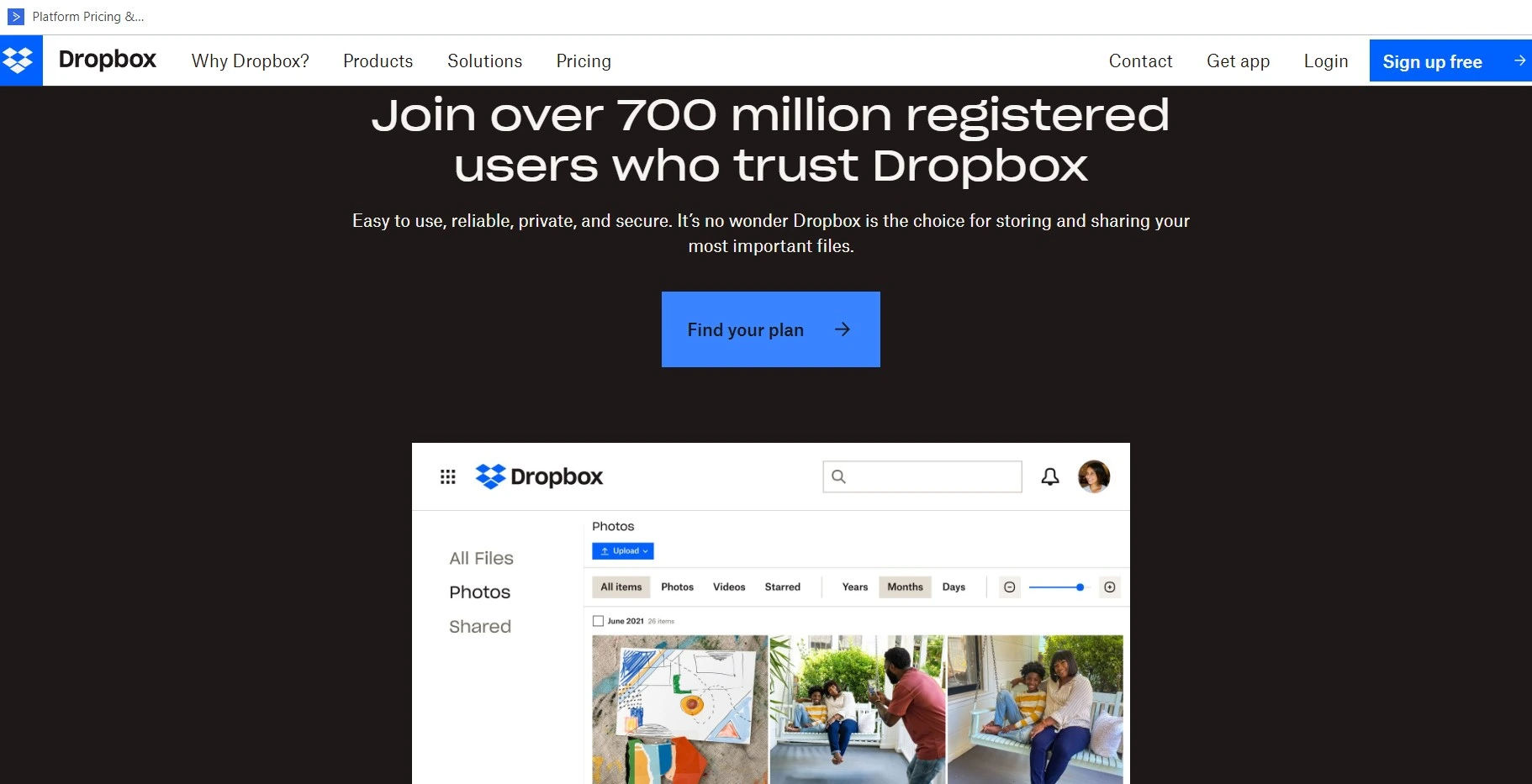 Dropbox is an invaluable resource for digital marketers, as it makes it easy to save, share, collaborate, access, and analyze data, as well as providing versioning, comment, and annotation capabilities to enable them to quickly obtain feedback, reverse changes if needed, and monitor growth over time.
Dropbox offers a range of features to help users keep their files organized and accessible.
Features of Dropbox:
File Sharing: Dropbox makes it easy to share files with anyone including colleagues, friends, and family. It also enables collaboration on documents, making it easier for teams to work together.
File Syncing: Dropbox syncs files across devices so you can access your information from any device at any time. This means that you can view or edit a file on one device, and have the changes automatically appear on other devices as well.
Storage Space: Dropbox provides users with cloud storage space to save their documents online without having to worry about hard drive limitations or storage capacity issues.
Document Scanning & OCR: Dropbox enables users to scan documents and extract text from images using optical character recognition (OCR). This makes it easier for users to search for specific words or phrases within their images and documents stored in the cloud.
Security & Privacy Controls: Dropbox provides robust security features such as two-factor authentication, remote wipes, password-protected link sharing, data encryption, etc., ensuring maximum security of your data stored in its cloud servers.
2GB Free, Starts at $9.99/month(billed annually) for 2TB
9. Sprout Social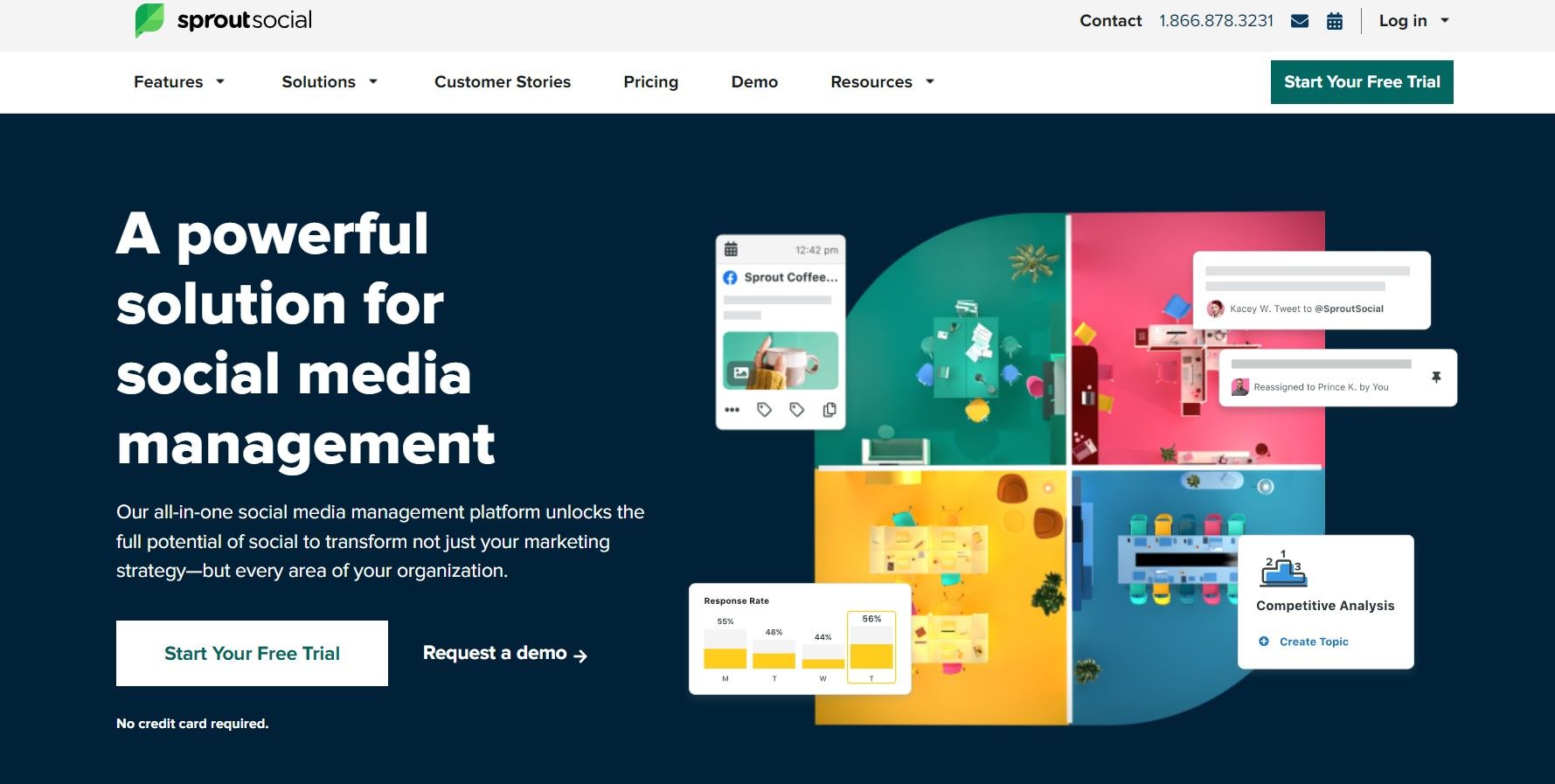 Sprout Social is a user-friendly and powerful social media management tool that helps companies enhance their online presence, build customer relationships, and manage campaigns with ease. It also allows you to track key metrics such as engagement and reach to evaluate the success of your initiatives.
The platform also provides capabilities for reporting, automated messaging, and content scheduling. With the help of these tools, you can develop a digital marketing plan that increases leads, conversions, and business growth.
Features of Sprout Social:
Social Media Management: Manage all your social media accounts in one place, with easy scheduling, collaboration tools, and analytics to keep track of your progress.
Reporting & Analytics: Get detailed insight into how well your campaigns are performing and make informed decisions about future content.
Proactive Monitoring & Engagement: Monitor conversations on social media and respond quickly to customer inquiries or comments.
Advanced Automation: Automate tasks such as scheduling, reporting, and engagement to save you time and resources.
Customer Support & Training: Receive personalized support from their team of social media experts, as well as helpful tutorials and webinars to stay up-to-date on the latest trends and best practices in the industry.
Starts at $249 per month
10. Elementor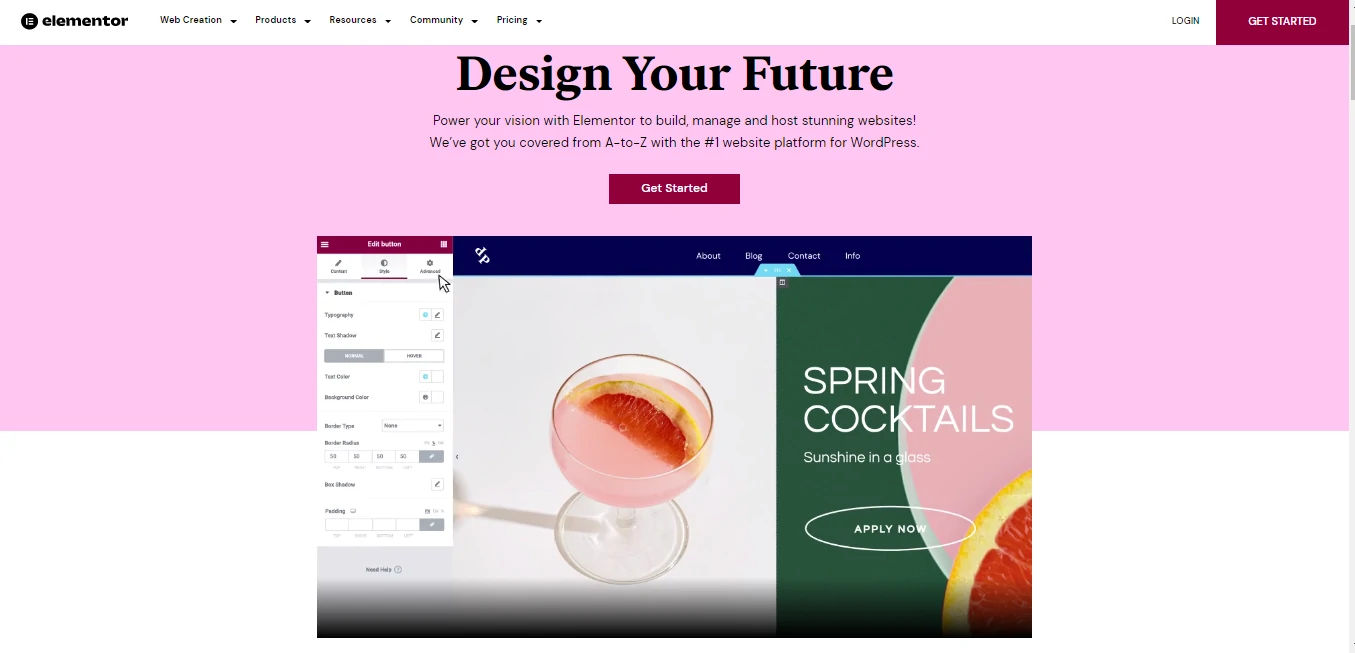 Elementor Page Builder simplifies the website building process, providing an intuitive and user-friendly drag-and-drop interface. With this tool, users of any skill level can create beautiful, professional websites with customizable page looks, advanced features such as parallax scrolling and animation effects, custom forms, mobile optimization, and multimedia embedding – all while ensuring search engine visibility.
Features of Elementor Page Builder:
Drag and Drop Interface: Elementor allows you to easily rearrange page elements with a simple drag-and-drop interface.
Responsive Editing: Elementor is fully responsive, so you can see how your site looks on mobile devices while you're creating it.
Widgets Library: Elementor has an extensive library of pre-made widgets that are easy to customize and add to your web pages.
Design Templates: Get started quickly with design templates for any type of page, from homepages and lead gen pages to product landing pages and more.
Revision History: Easily access an archive of past versions of your page designs and revert back to any version at the click of a button.
SEO Optimized Pages: Create SEO-friendly content with built-in controls such as meta tags, keyword optimization, sitemaps, canonical URLs, etc..
Free to Use, Pro version Starts at $59 annually for 1 website license
11. Screpy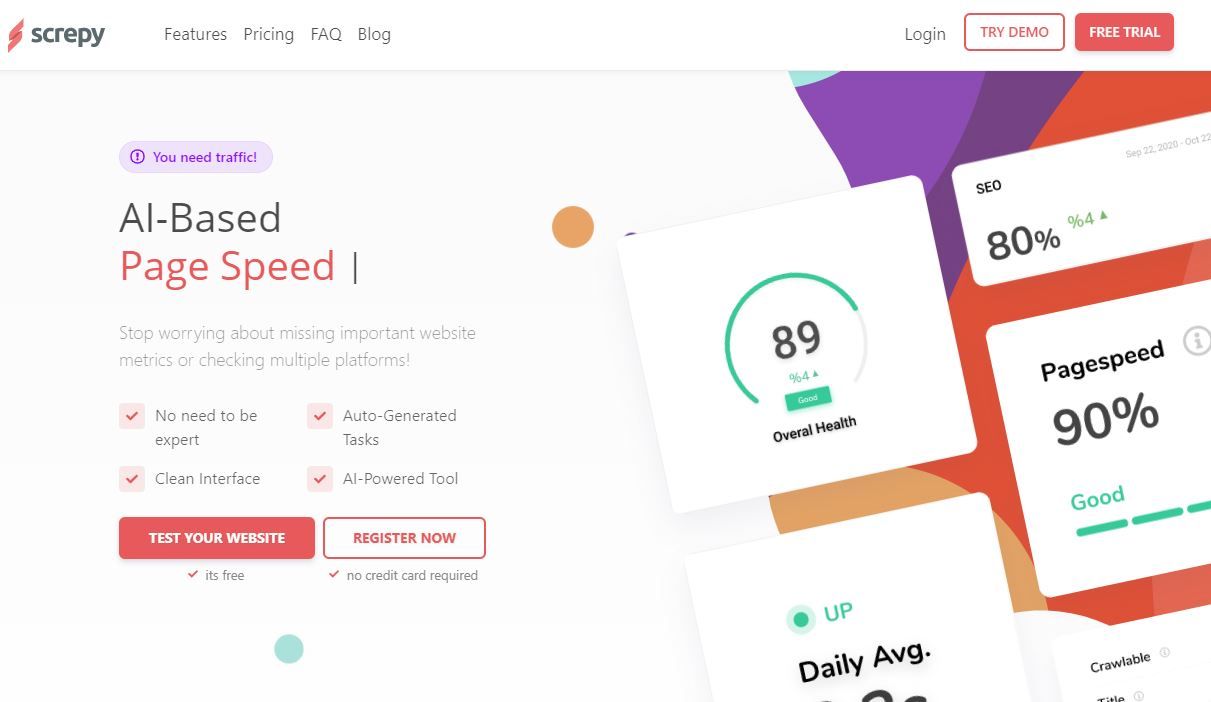 Screpy is an advanced web analysis tool that helps businesses gain valuable insights into their website performance. It is a powerful tool for marketers and SEO professionals, allowing them to track and analyze website traffic, backlinks, search engine rankings, and more.
With Screpy's real-time data monitoring capability, businesses can make informed decisions about their online marketing strategies to improve their website's performance. Additionally, users of the platform have access to helpful analytics tools such as campaign tracking, keyword rank tracking, and link-building analysis. All in all, Screpy is an effective web analysis tool for companies looking to gain a competitive edge online.
Starts at $2.5 /month when billed annually
12. Tagmate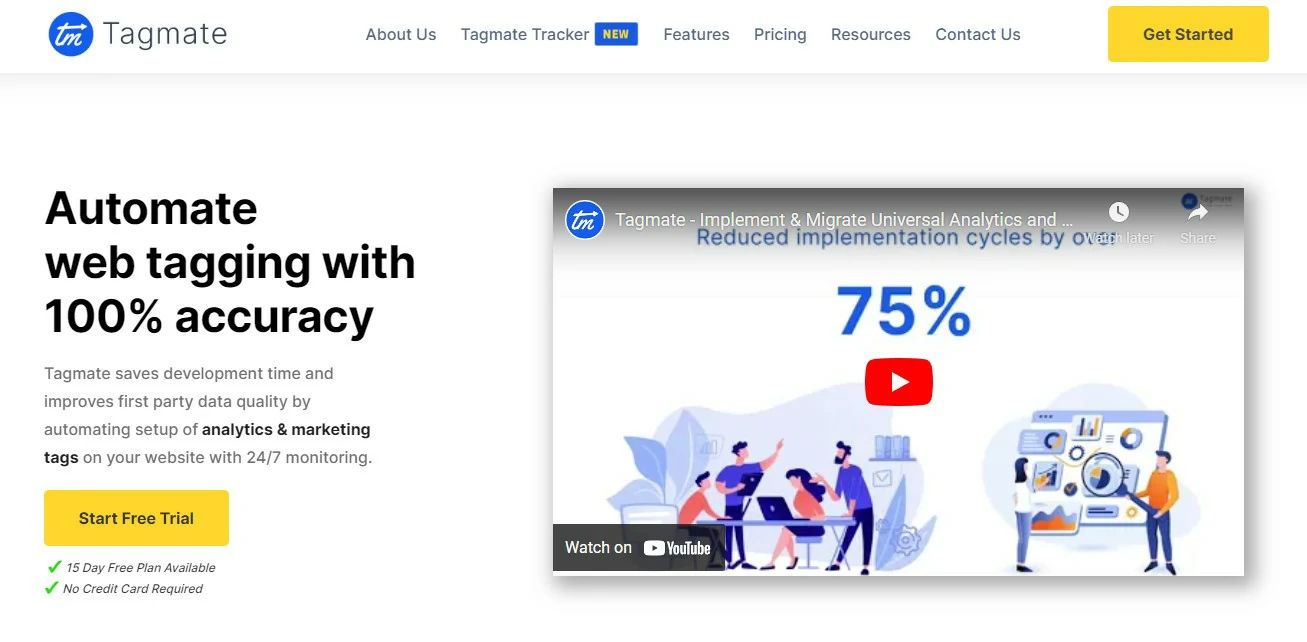 With the aid of TagMate, digital marketers can easily design and manage strong tags for their campaigns. It is a thorough tag management system that enables users to control tags for various campaigns, monitor performance, and improve their campaigns. Google AdWords, Facebook Ads, Google Analytics, and Twitter Ads are just a few platforms that TagMate supports. Digital marketers can generate, manage, and optimize tags quickly, conveniently, and effectively using TagMate.
Digital marketers can manage tags with TagMate in a single platform and optimize them for better outcomes. To assist marketers in better deciding how to optimize their efforts, TagMate also enables the creation of custom tags for various campaigns and the performance monitoring of those campaigns.
Starts at $49/mo
13. Grammarly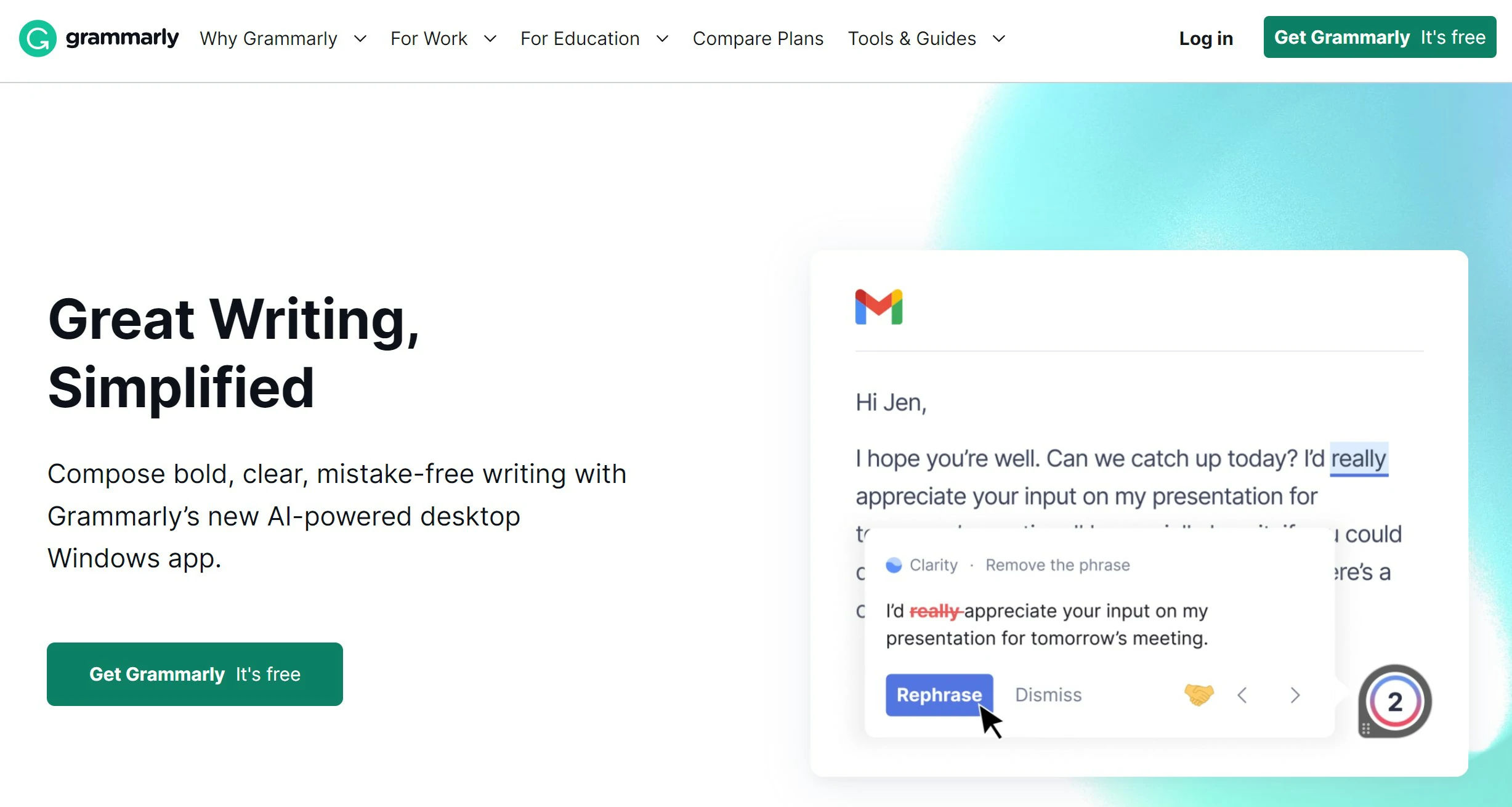 For digital marketers, Grammarly is an excellent tool since it makes sure all written material is flawless and of the greatest caliber. To ensure that your work is both professional and readable, it may find typos, misspellings, punctuation problems, and more.
Grammarly may also make suggestions for better words and phrases to utilize, ensuring that your material is correct and interesting. Digital marketers may produce content that is more likely to draw in and engage readers by utilizing Grammarly.
14. Canva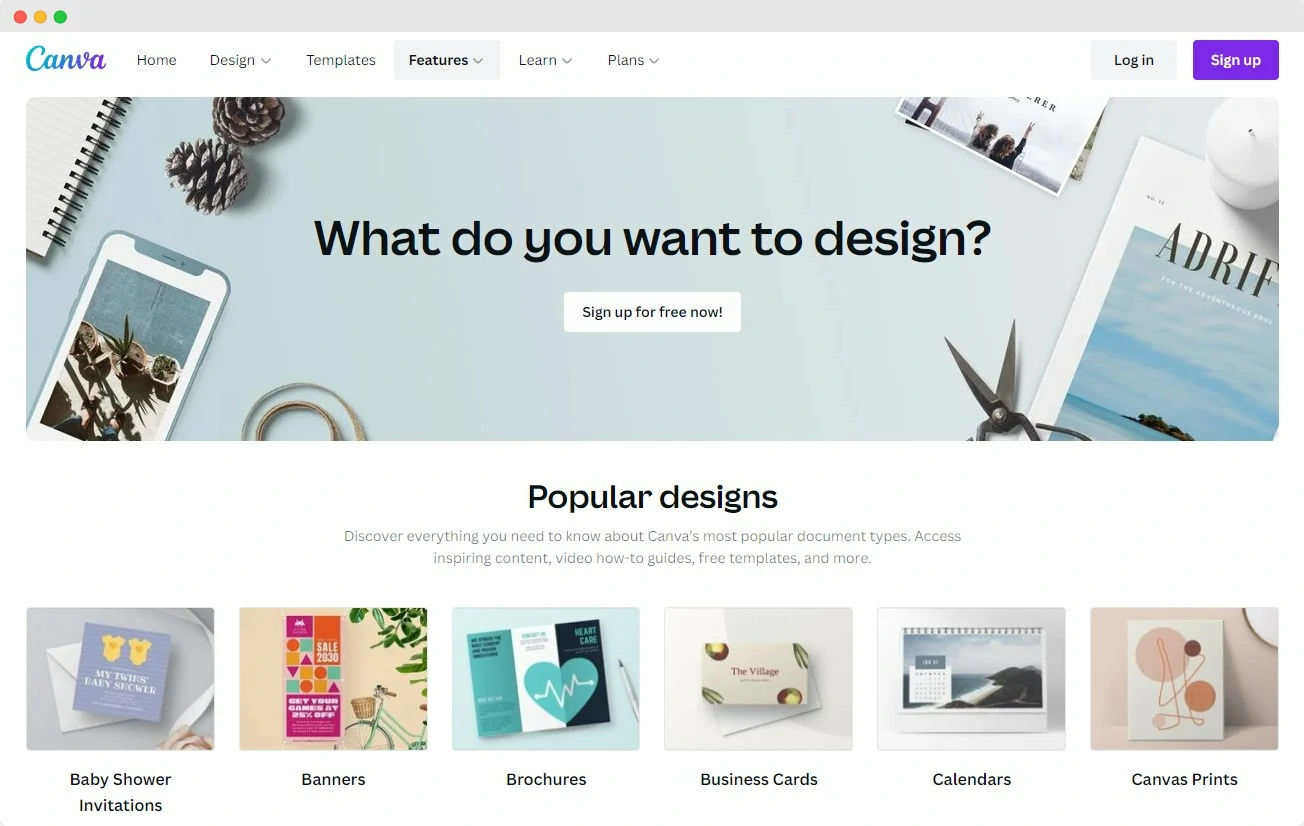 Canva is an excellent online design and graphics tool for digital marketing. You may build professional-looking graphics for your campaigns using its robust feature set. For anything from blog articles and websites to social media postings and email newsletters, Canva lets you design visual content.
Additionally, you can use Canva to make unique visuals for your digital material, such as infographics, banners, and logos. To get everyone on the same page with your digital marketing campaigns, Canva also makes it simple to work with other designers and teams.
Free to use, Canva Pro Starts at $119.99 annually for one person
15. Invideo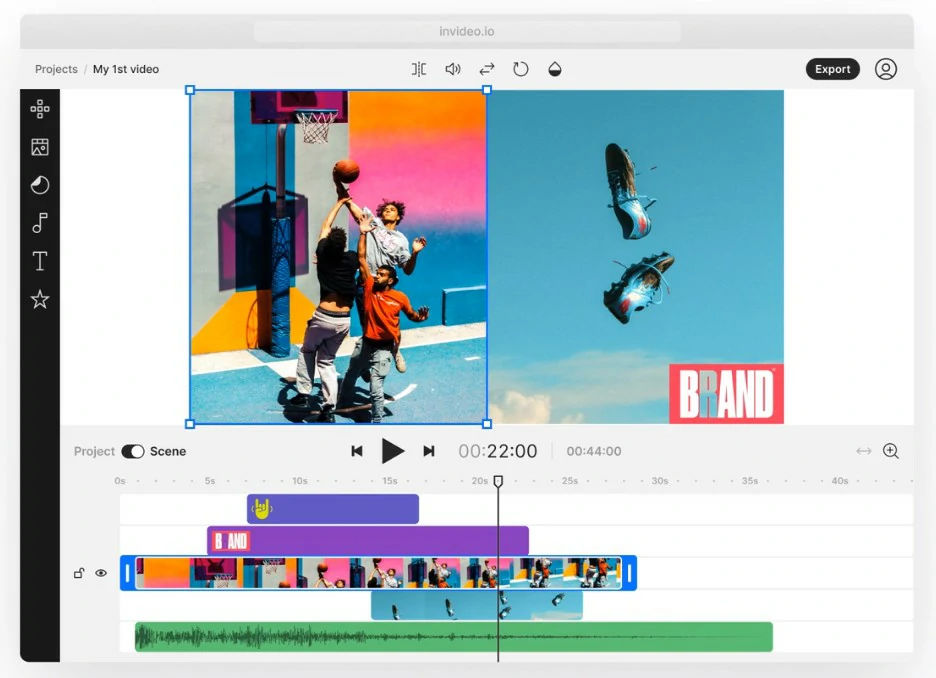 Invideo is an online video editing software that makes it simple and quick for digital marketers to produce, edit, and create videos for their marketing campaigns. It has several functions, including video editing, personalized branding, video analytics, and others. Marketers can quickly produce gorgeous videos using InVideo, optimize them for social media, and monitor the effectiveness of their campaigns.
Invideo also allows you to create videos out of text and scripts, which is very useful for digital marketers to create engaging videos for social media ad campaigns. Its intuitive layout allows you to create some advanced animations and perfect videos.
❤️ Buy at $399 for a lifetime ❤️
16. Later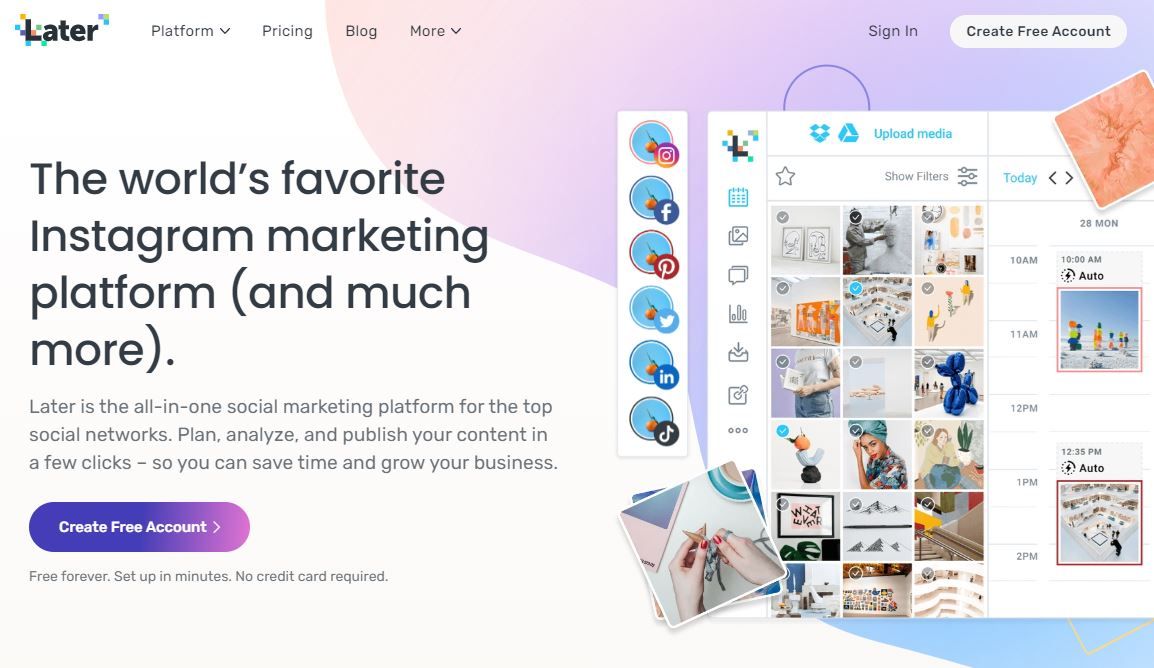 Every social network's connection in the bio tool and social media management platform is called Later. Organizations may manage and schedule posts on Facebook, Instagram, Twitter, Pinterest, and other social networks with Later, a cloud-based marketing tool. Users of the platform may manage planned articles and automated publications through a single interface thanks to the platform's visual content calendar.
17. ClickUp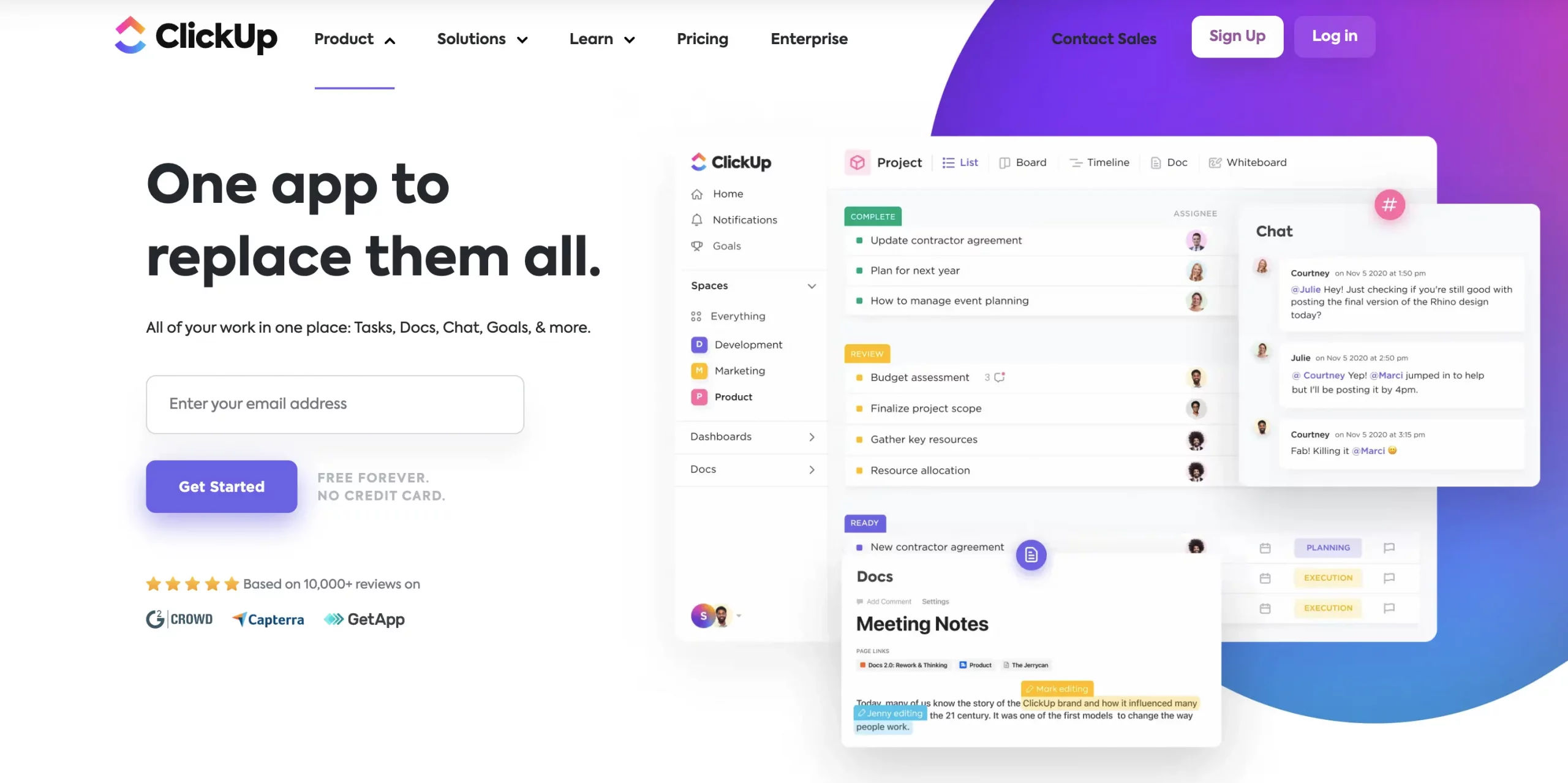 The goal of ClickUp, an all-in-one project management and collaboration tool, is to keep teams working on digital marketing projects organized and productive. Teams may work together on projects, delegate duties, produce and exchange documents, set reminders and deadlines, and monitor their development in real time with ClickUp.
Additionally, it offers reporting and analytics, enabling teams to assess performance and pinpoint areas that need development. ClickUp is a fantastic tool for digital marketing teams to stay organized and maintain projects on schedule thanks to all of these capabilities.
Free to use, Paid plan starts at $5 per member per month
18. FluentCRM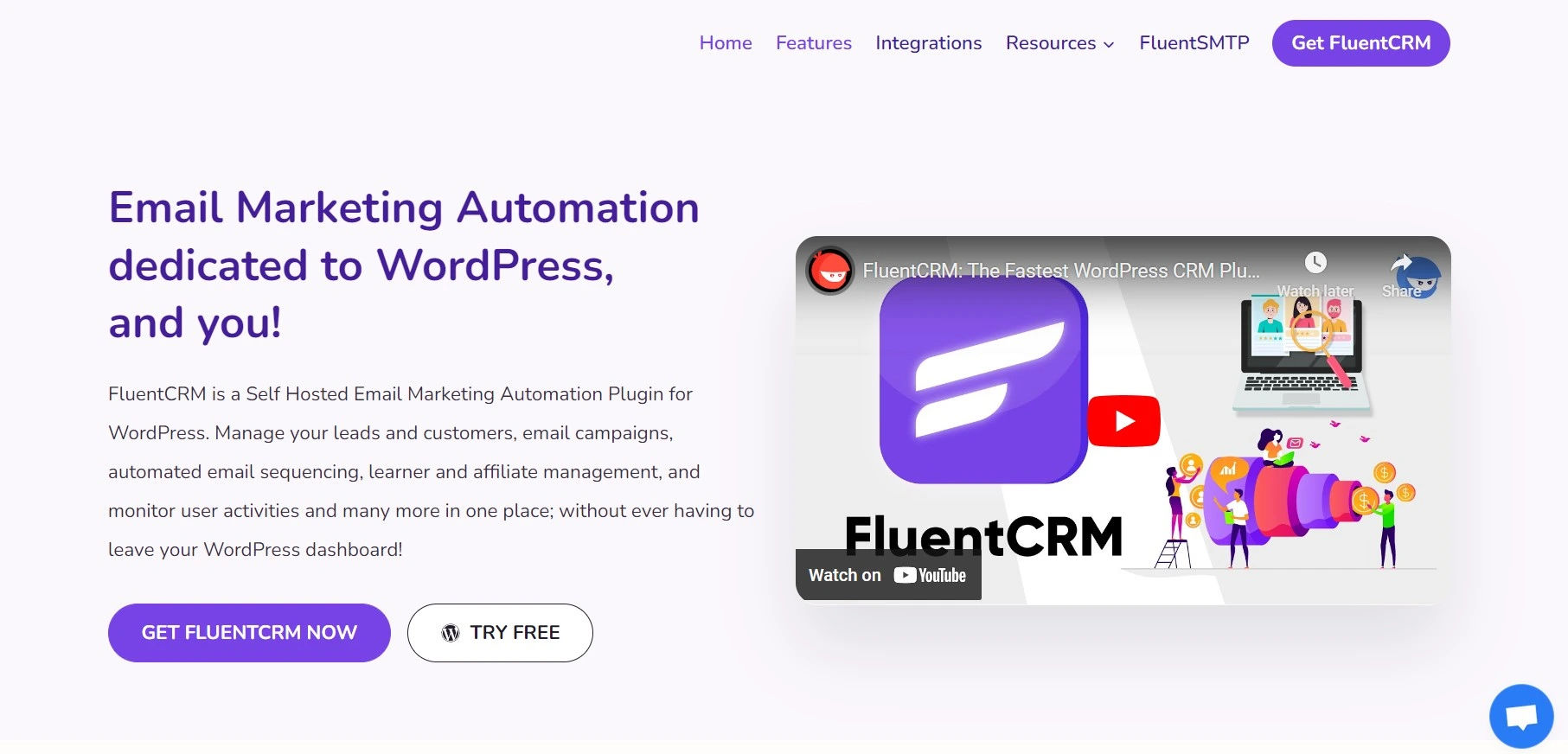 FluentCRM is a comprehensive digital marketing platform that makes it simple for companies to plan, carry out, and analyze their campaigns. It offers features including lead management, landing sites, social media marketing, and email and other campaigns. Businesses can develop very focused campaigns using FluentCRM, follow their development, and evaluate the outcomes.
Additionally, it provides sophisticated analytics and reporting to assist firms in choosing the best marketing strategies. FluentCRM makes it simple to link with other well-liked marketing platforms like Salesforce, Facebook Ads, and Google Analytics.
Starts at $129 annually for a single site
19. Zapier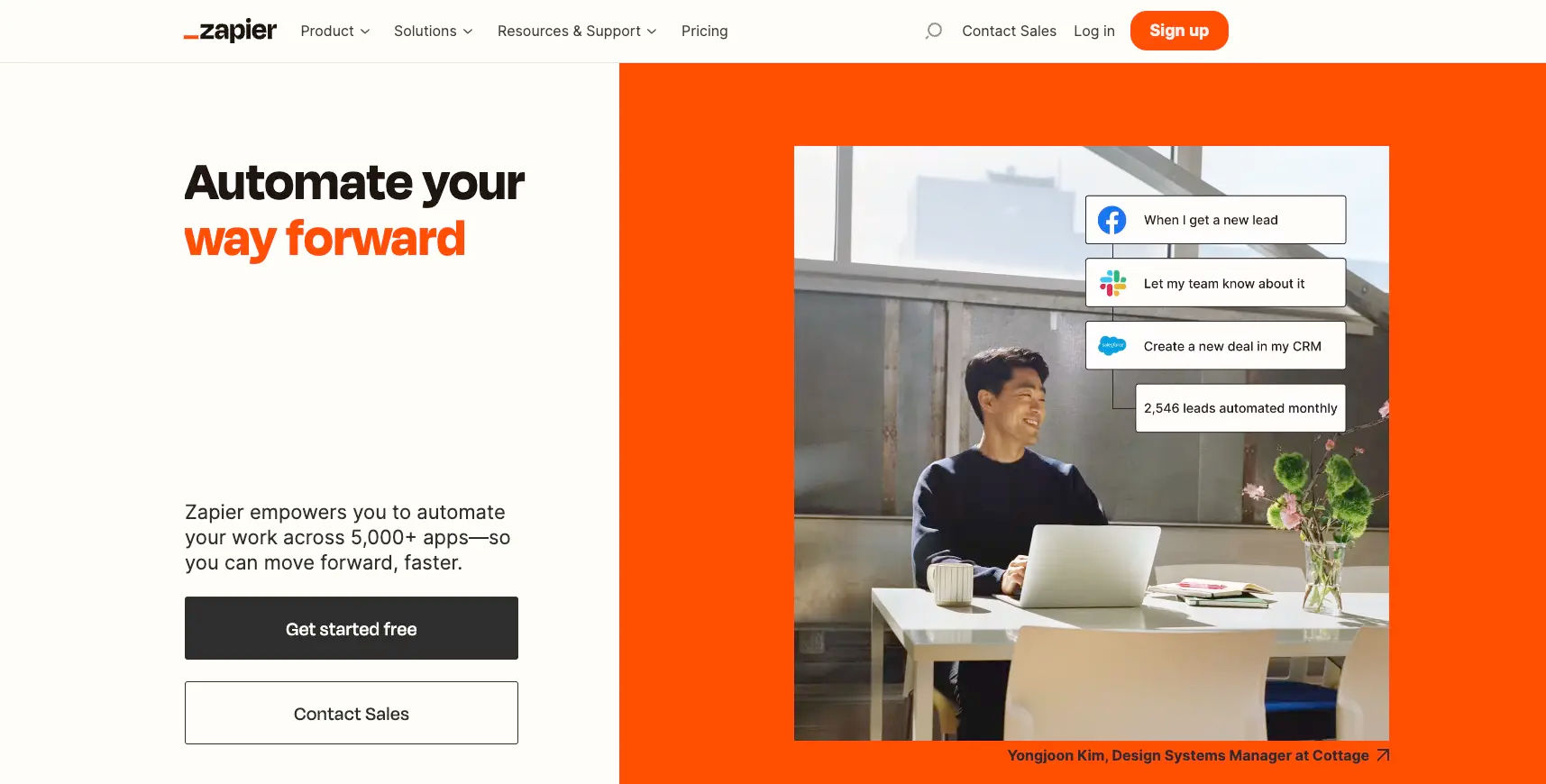 An automation tool for digital marketing is called Zapier. It may be used to automate actions like posting on social media, and sending SMS messages, and emails. Additionally, it may be utilized to design unique processes for various marketing activities. To automate marketing procedures, it may be utilized to link many resources, like email services, CRM platforms, social networking sites, and more.
20. InstaWP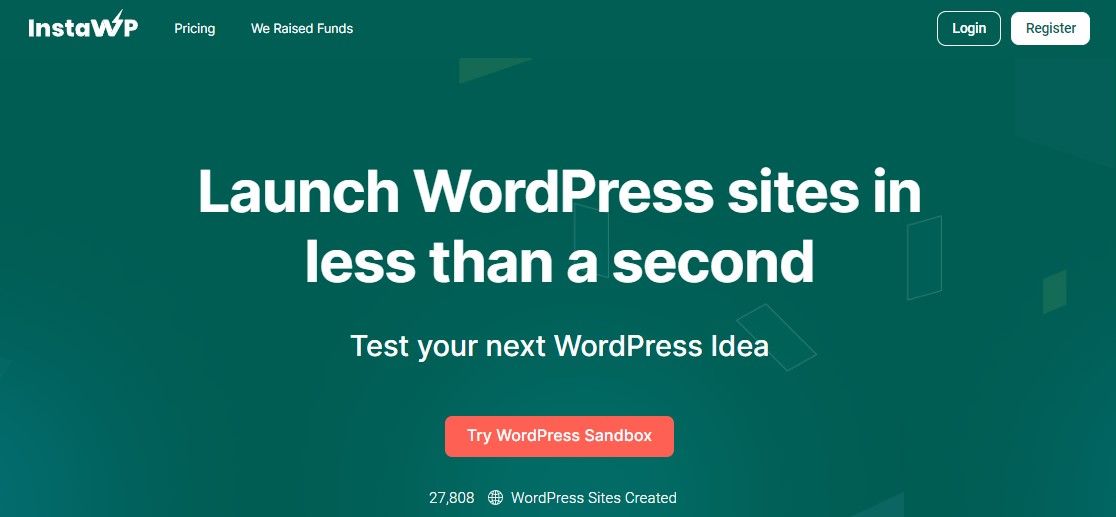 InstaWP is a reliable utility tool for WordPress users to create and launch WP sites for testing, staging, migration, and various other reasons. It enables you to easily deploy a fresh website with a polished appearance via templates in a matter of minutes.
With InstaWP you can easily share the development progress with clients and colleagues via links. Managing staging sites and clones becomes very feasible with this tool. Even it is best for the digital marketing professionals, who want to learn WordPress for free without buying a domain or hosting plan.
Features of InstaWP:
Automatically creates a WordPress website in minutes with your pre-selected theme and plugins.
Easy to use drag & drop page builder to customize the look and feel of your website.
Customizable layouts, colors, fonts, and more to make your site uniquely yours.
Responsive design for optimal viewing on any device or screen size.
Compatible with popular WordPress themes and plugins such as WooCommerce, Yoast SEO, Jetpack, Gravity Forms, Contact Form 7, and more!
Integrated hosting so you don't have to worry about finding a reliable web host for your site.
Secure data storage with daily backups so you never lose any important information from your site.
24/7 live chat support so you can get help whenever you need it most!
Free to use, Paid plan starts at $14/mo for 10 active sites
21. Loom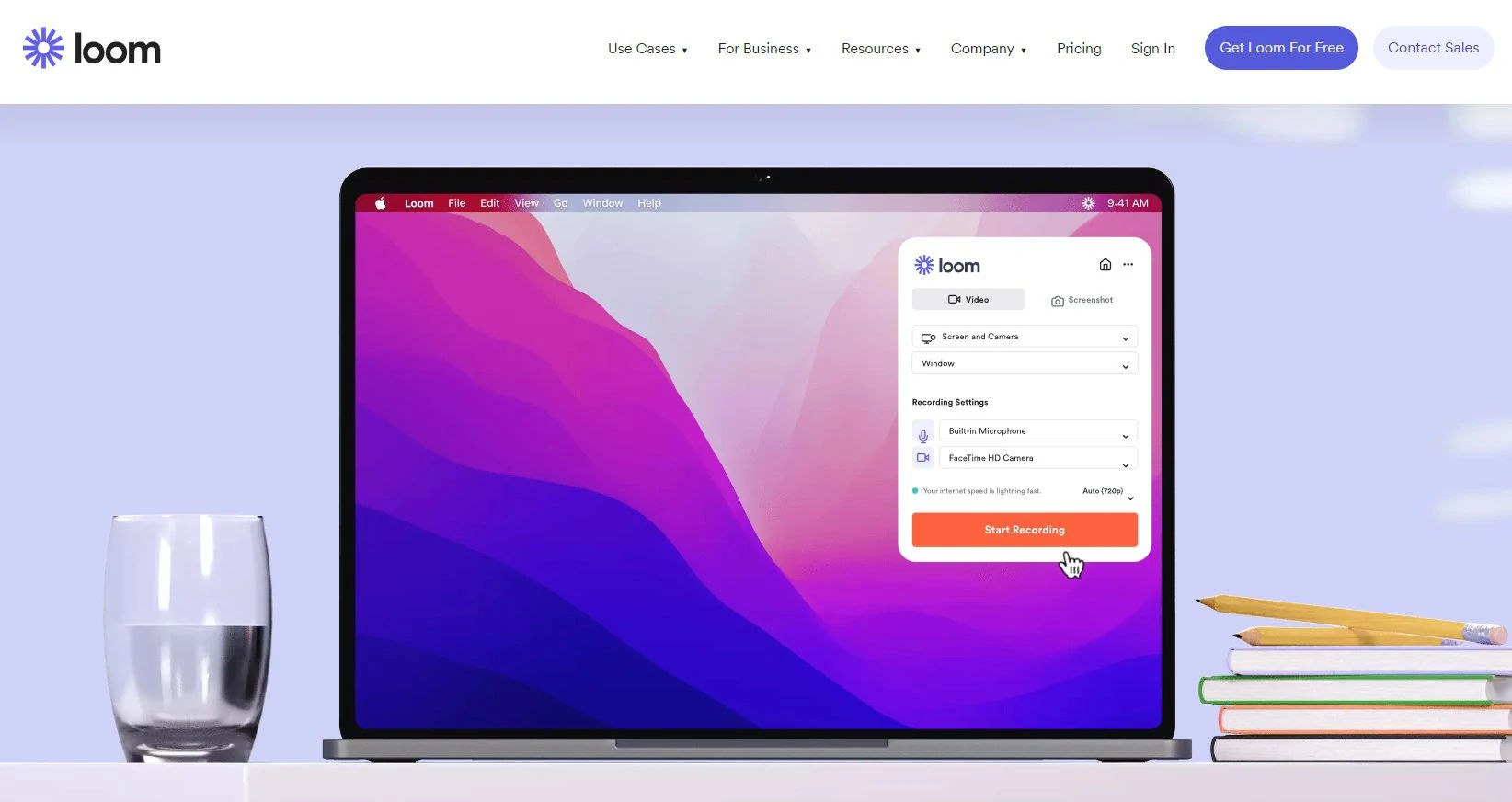 Loom is a powerful and popular piece of software that provides users with an easy way to record, edit, and share videos. It enables users to quickly create video recordings, such as tutorials, presentations, screencasts, and more.
With Loom, users can access a variety of features including cloud storage, collaboration capabilities, annotation tools, automated transcribing services, and more. Additionally, Loom integrates with other popular platforms like Gmail and Slack to make it easier for users to share their created content. Loom is an incredibly useful tool for anyone who needs to create or share visual content quickly and easily.
Free to use, Paid plan starts at $8/mo billed annually
22. Siteguru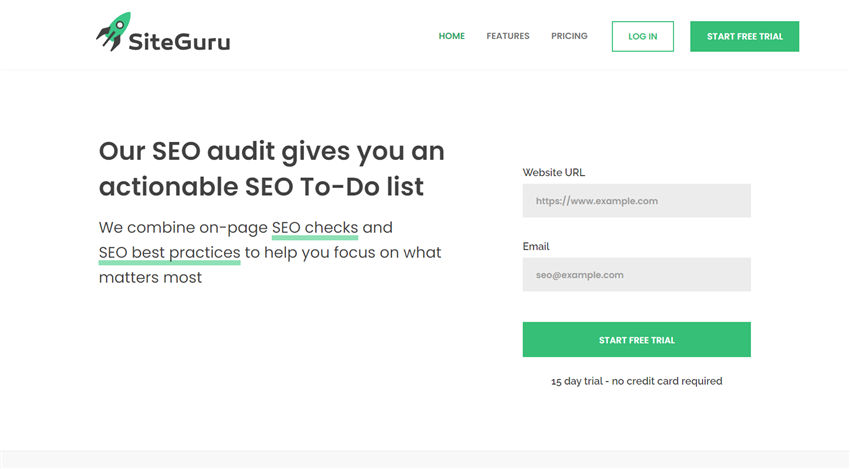 Siteguru includes several services, including link building, keyword tracking, and website analysis. The program also offers advice on how to better perform and optimize your website. Additionally, it provides automatic activities that might help you save time and work more effectively. For digital marketers who want to remain on top of the most recent developments in online marketing and get a leg up on the competition, Siteguru is a terrific tool.
23. Typeform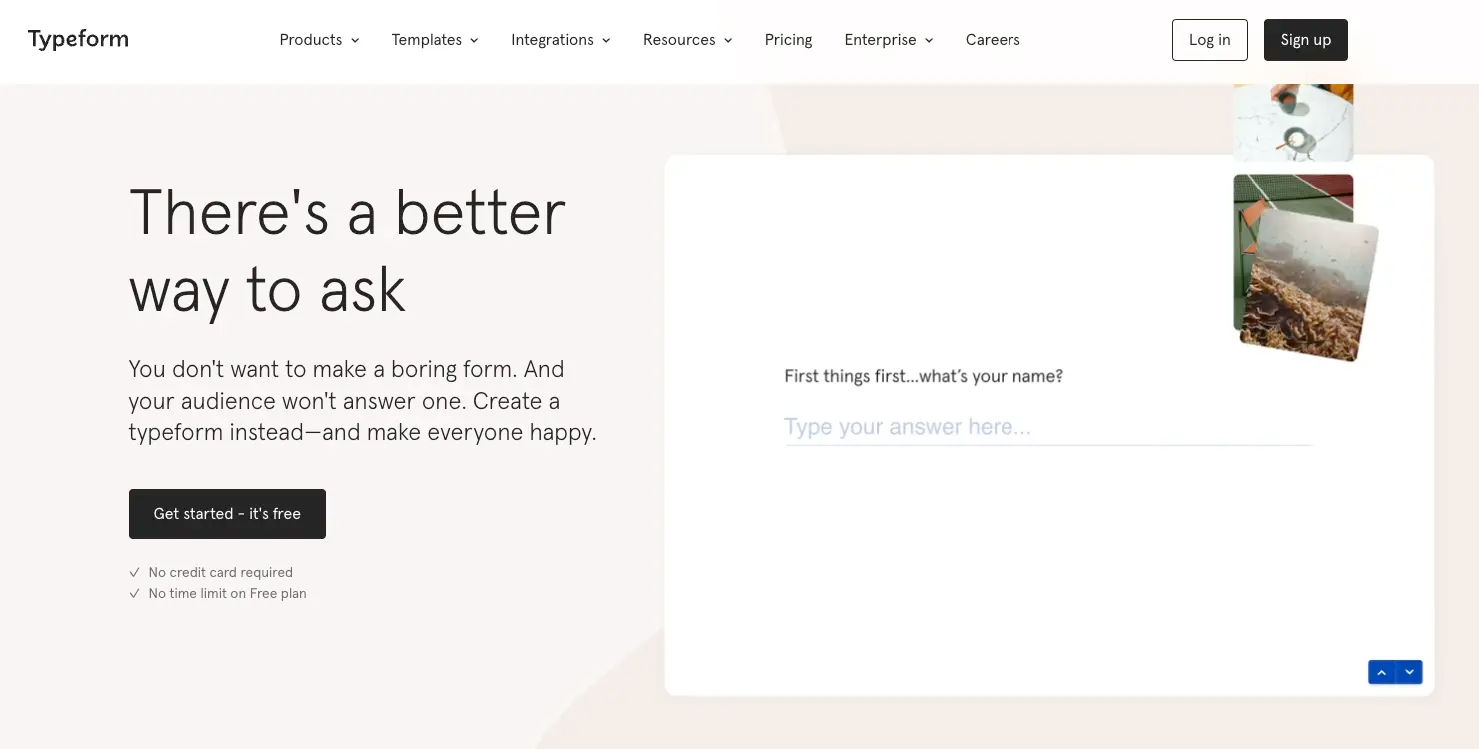 With the help of Typeform, you can design stunning, interesting, and interactive forms, surveys, quizzes, and polls for use in digital marketing campaigns. In addition to other things, it may be used to generate leads and convert them into sales.
Themes that may be customized, real-time reporting, logic leaps, and service connectors are just a few of the capabilities offered by Typeform. With its drag-and-drop form builder, anybody can quickly construct a stunning and exciting form.
Free to use, Paid plan starts at $25/mo billed annually
24. Rankmath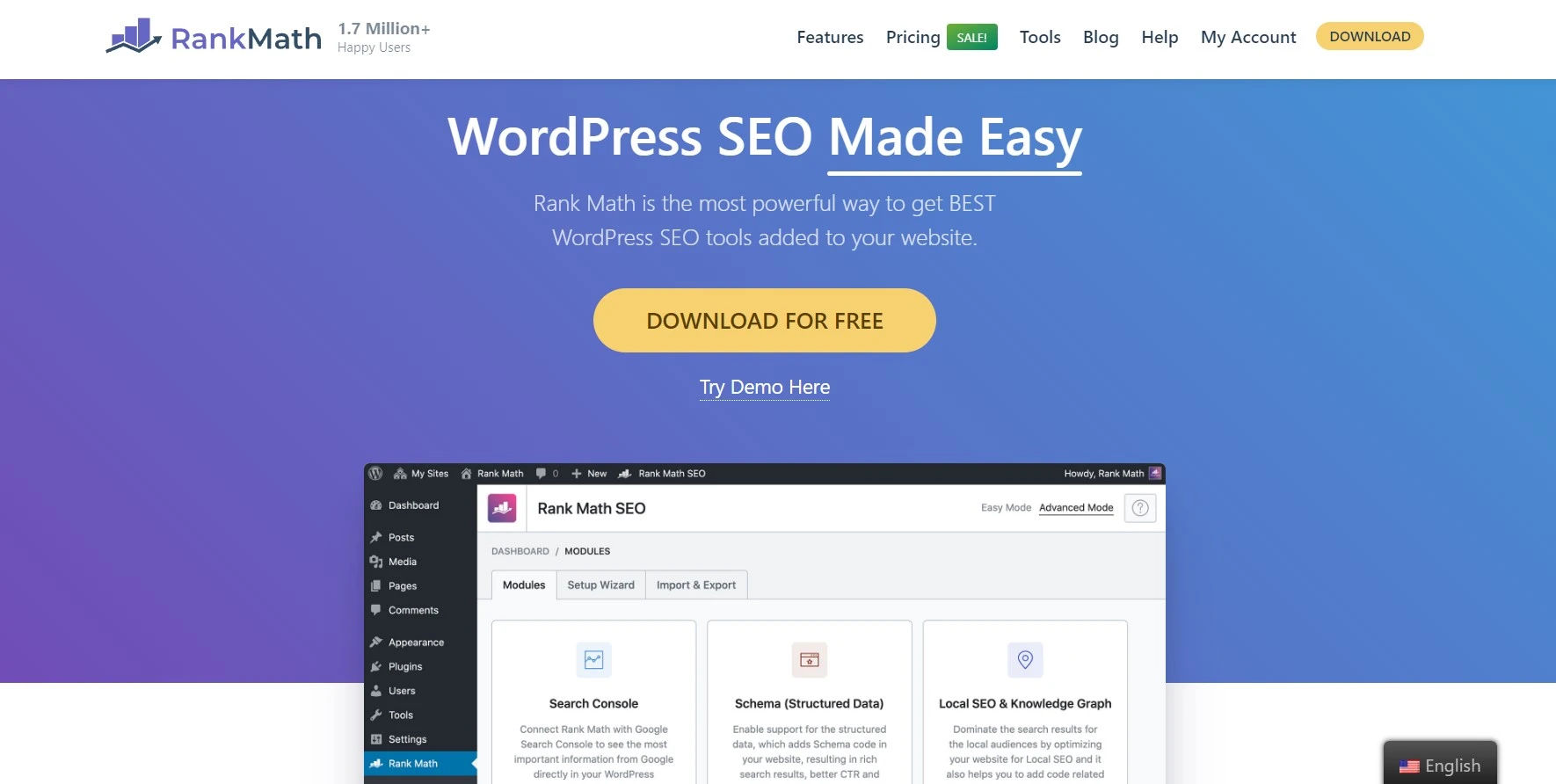 For experts in digital marketing, Rankmath is an SEO tool. It is a complete, all-in-one SEO tool that provides several functions to assist in increasing exposure and search engine ranks. It offers customers various capabilities, including link building, technical SEO, keyword research, social network integration, and on-page optimization. Users may access a simple dashboard from Rankmath that offers data and insights into the performance of websites.
Features of Rankmath:
Automatically generates SEO-optimized titles and meta descriptions for each page.
Automatically creates XML sitemaps and notifies search engines when the sitemap is updated.
Option to add Schema Markup to posts and pages to help search engines better understand the content of a website.
Option to customize robots.txt file, allowing webmasters to control how their sites are crawled by search engine bots.
Offers built-in analytics tools that track impressions, clicks, click-through rate (CTR), and keyword rankings so that webmasters can make informed decisions about their SEO strategies.
Provides suggestions on how to optimize existing content and offers advice on keyword research.
Free to use, Paid plan starts at $59 annually
25. NordVPN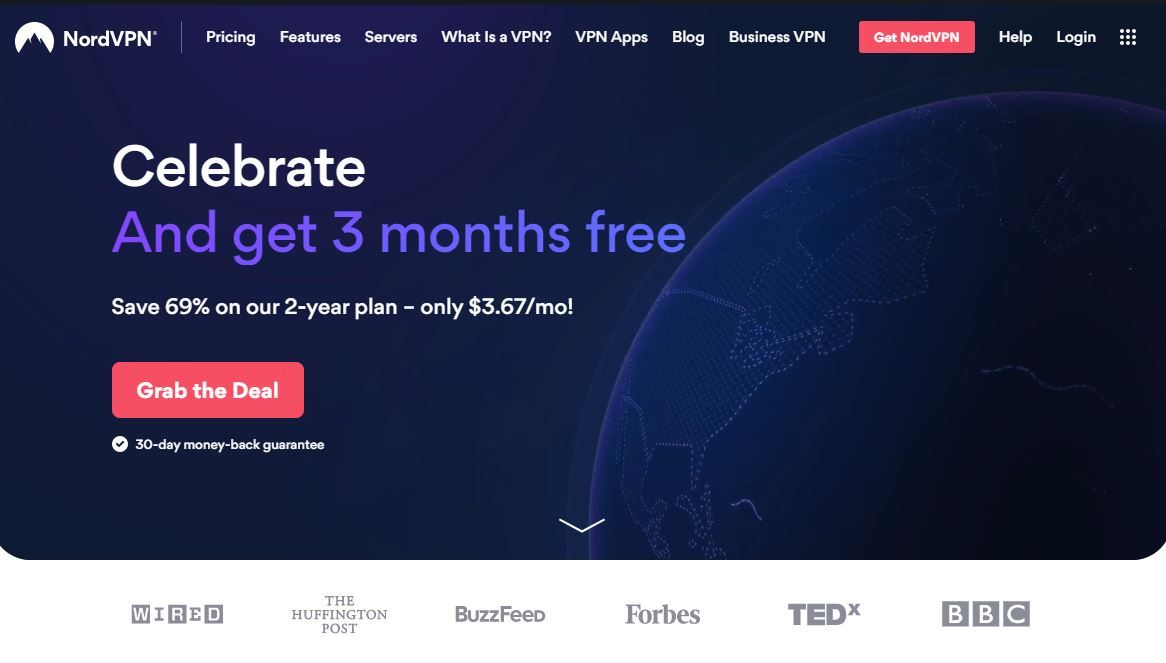 NordVPN is a reliable VPN software for anyone including digital marketers who want to test their campaigns in various geo locations. To safeguard your online marketing efforts, NordVPN offers a private and secure connection. You can access geo-restricted material and it can protect you from unwanted activity and online threats. This may be very useful when trying to reach audiences in several nations or areas.
Features of NordVPN:
Powerful encryption protocols, such as OpenVPN and IKEv2/IPsec protect your online activity.
Access international content by connecting to servers in over 60 countries.
Strict no-logs policy, meaning all your data is kept completely anonymous and secure.
Kill switch feature that automatically disconnects you from the internet if your connection is ever compromised, providing an extra layer of security.
Features Double VPN, which encrypts your traffic twice for added protection and privacy.
The NordVPN app is user-friendly and easy to set up with its intuitive user interface, allowing anyone to start browsing securely and privately in minutes.
Robust network architecture
Starts at $4.99/mo when billed annually
26. MailerLite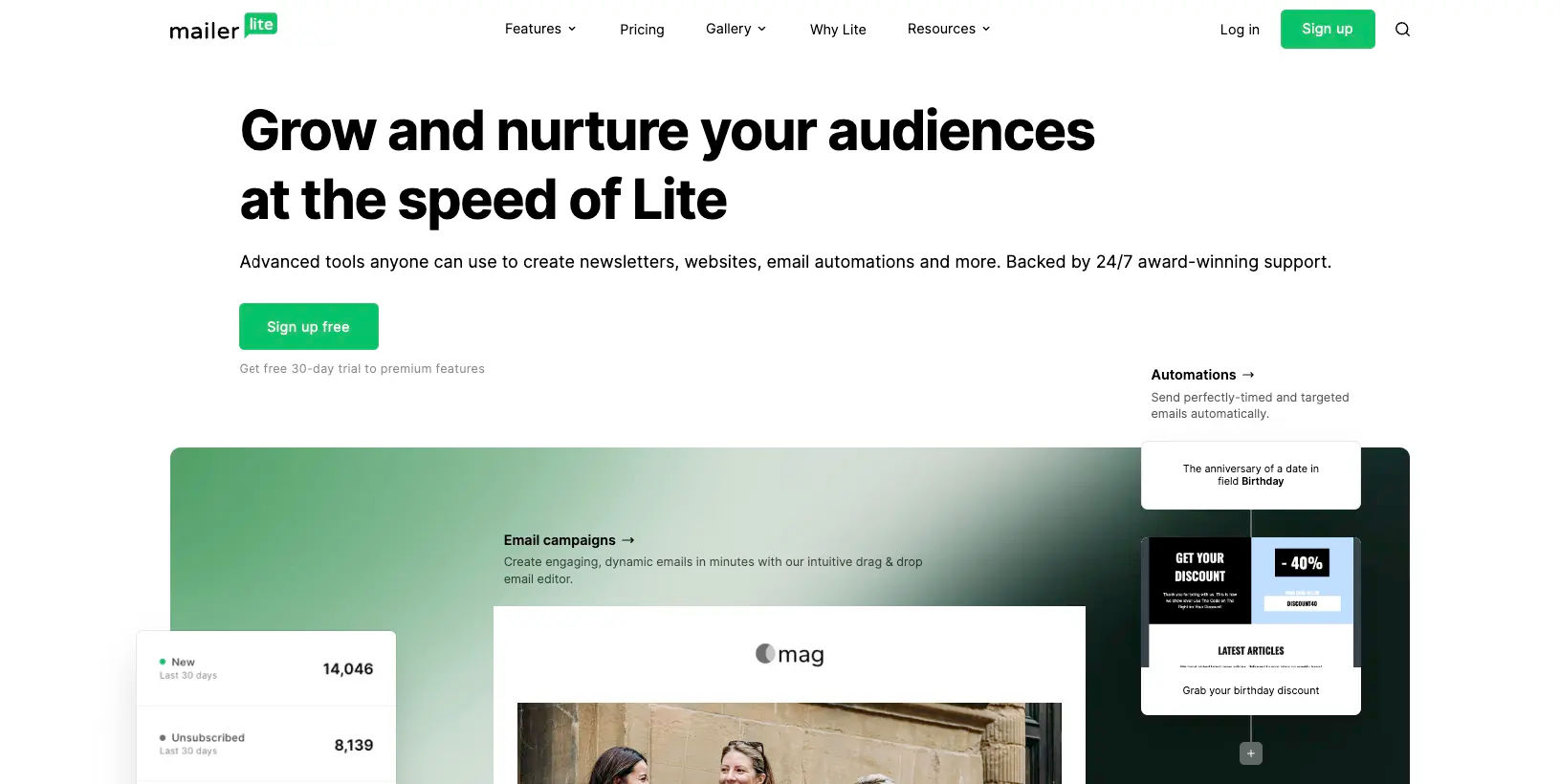 You can build, deliver, and track the effectiveness of your marketing campaigns with the aid of MailerLite, an all-in-one digital marketing solution. It has features like subscriber segmentation, automation, A/B testing, and email marketing. Additionally, it provides landing sites, leads collecting forms, and customized email templates. You can quickly design and manage campaigns using MailerLite, deliver emails, and monitor statistics to gauge the effectiveness of your efforts.
Free to use, Starts at $9/mo when billed annually
27. Scalenut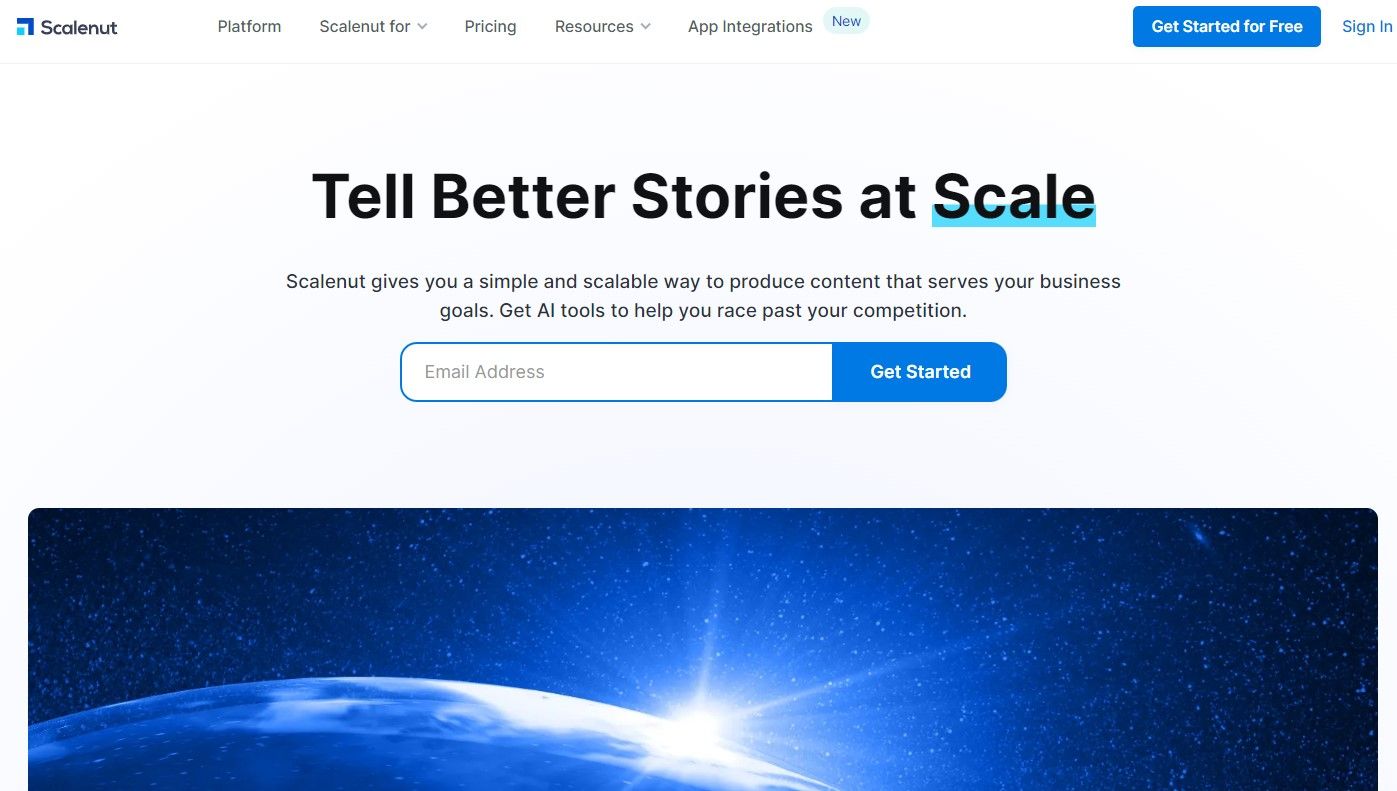 The UI of Scalenut is highly user-friendly, making it easy for you to quickly generate short-form and long-form content. Its content creation tools are so simple to use that even people without prior knowledge of digital marketing can produce high-caliber material in a matter of minutes.
Apart from a web interface, it also has a chrome extension using which you can quickly generate text for emails, social media copy, and much more.
Starts at $39/mo billed annually
28. Glorify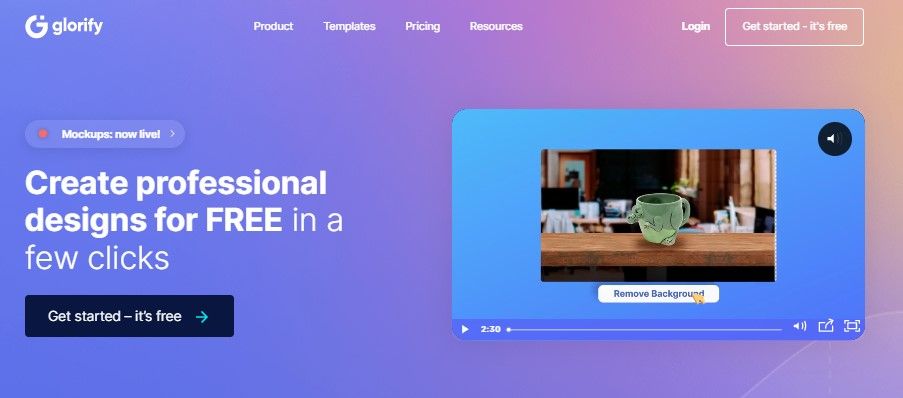 Glorify is a graphic design software popular for creating product images. Companies may produce eye-catching images for their e-commerce campaigns and promotional materials.
A simple drag-and-drop interface of Glorify allows marketers to quickly generate stunning photos for their products for social media, emails, and other marketing channels. Additionally, Glorify provides robust statistics that enable advertisers to assess the effectiveness of their images and maximize their impact.
Free to use, Starts at $29.99/mo billed yearly
29. Adplexity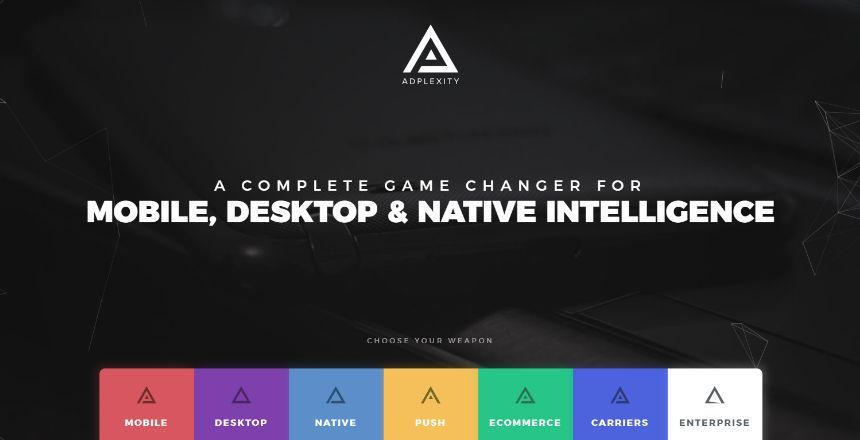 It offers a set of tools to assist marketers in better comprehending the competitive environment, streamlining campaigns, and boosting ROI. Marketers can easily find the best-performing ads of their rivals, discover top-performing creatives, and evaluate hundreds of campaigns at once thanks to Adplexity's patented technology.
$149 for a lifetime
30. Findniche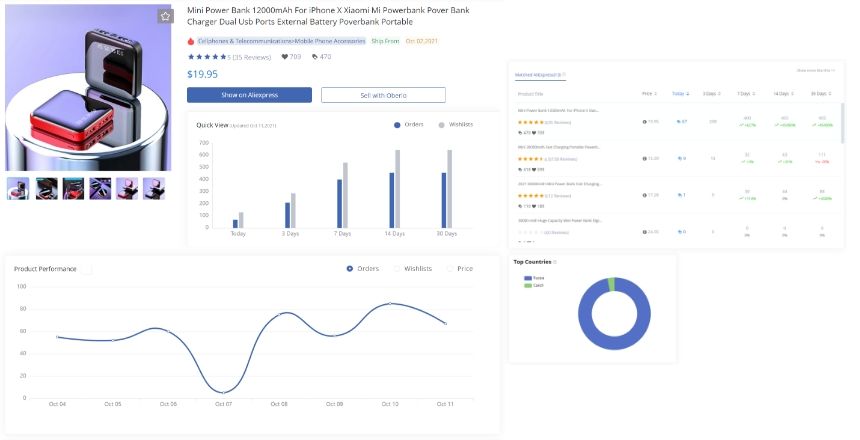 FindNiche is a comprehensive digital marketing tool made to assist companies and entrepreneurs in locating their market niche. It offers consumers the information, knowledge, and tools they need to find lucrative markets, design winning marketing plans, and increase ROI.
Users can quickly pinpoint and target their ideal audience with FindNiche, examine competitor behavior and data, and optimize their campaigns for the best results.
Starts at $9 per month
31. Unbounce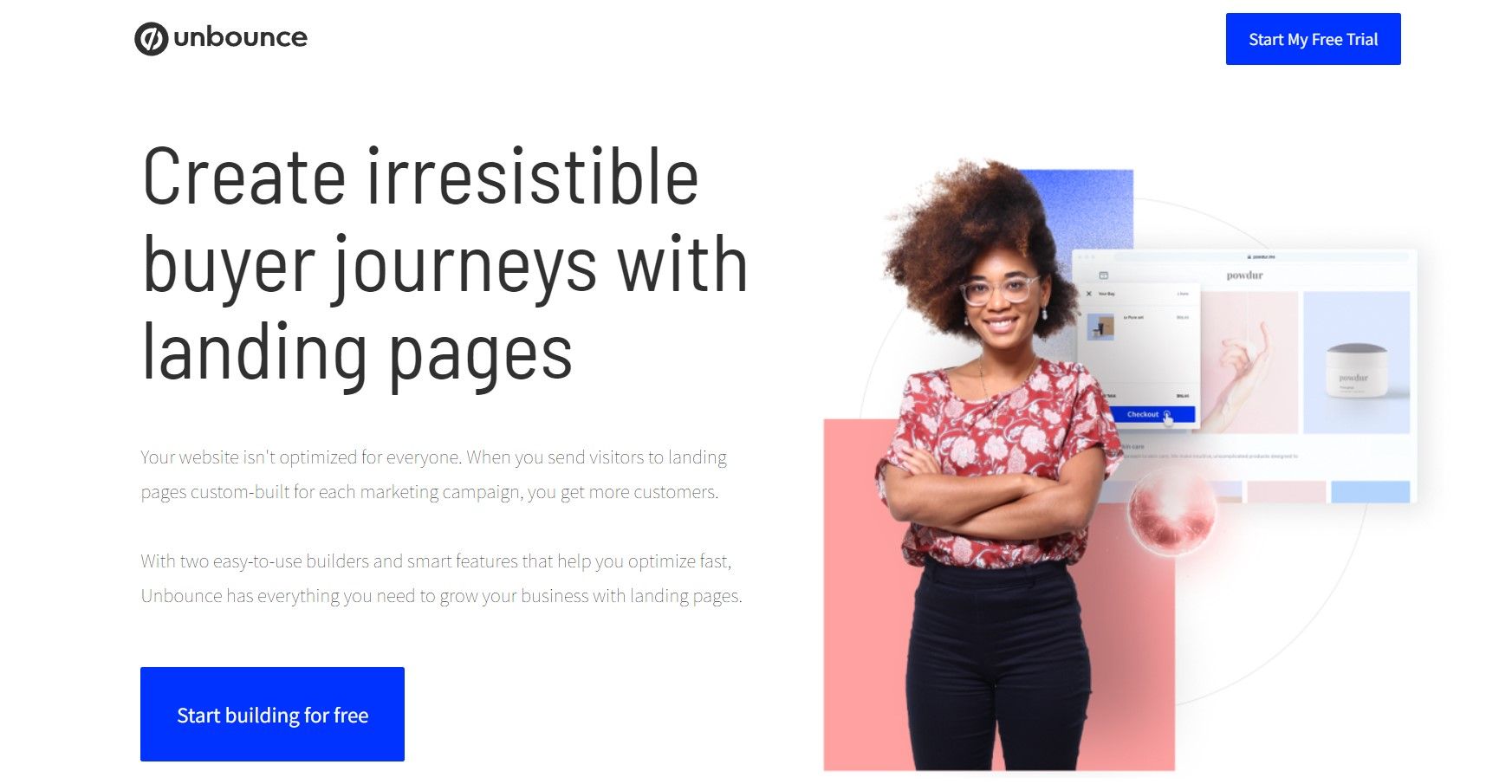 Unbounce is a potent digital marketing tool that aids in the creation, distribution, and optimization of landing pages and pop-ups for organizations. It allows marketers to swiftly design, test, and release pop-ups and landing pages designed for high conversion rates.
Without knowing any coding, it's simple to personalize a website or pop-up using its drag-and-drop page builder. A/B testing, dynamic text substitution, and interfaces with well-known marketing platforms are other services provided by Unbounce.
Starts at $74/mo billed annually
Over to you with the Best Tools for Digital Marketing in 2023
Digital marketing is the cornerstone of modern business, and the tools featured in this blog post will help you get the best results. They offer great potential for what can be achieved today, whether it's increasing sales, enhancing brand awareness, or gaining competitive advantages.
The best way to see which ones work best for your organization is to try them out and see! Take into consideration the ease of use and explore opportunities with each platform so that you are able to manage projects easily and create effective strategies.
No matter which tool you choose, remember that success doesn't come overnight – to make it work you will have to invest time and energy into understanding the environment in order to maximize returns. So try these tools to become the best in business! Good luck!