A PDF Editor tool is an application that gives the functionalities and features of editing, merging, converting, and splitting PDF documents, enabling to work on PDF documents.
PDFs are excellent; they are famous among businesses because of their features of maintaining the same formatting irrespective of the hardware and operating system.
Businesses mainly need PDF editing tools to revise or create PDF files. The best PDF editor helps the business with editing images, text, and graphics.
Below are some of the best PDF editing tools with features, comparison, and pricing; go through them and select one based on your requirements.
List of Best PDF Editing Tools 2022
Adobe Acrobat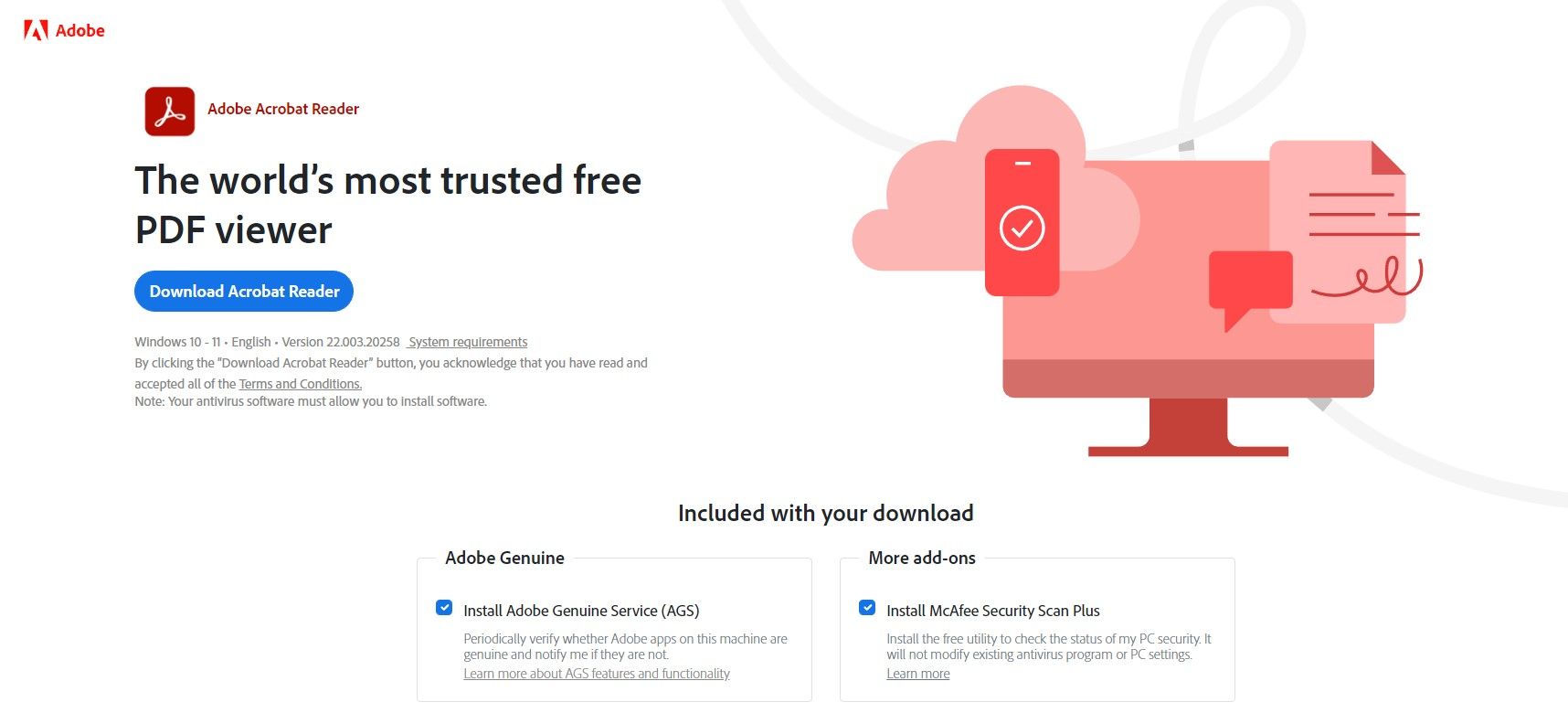 Adobe Acrobat is an overall solution for creating detailed Forms and PDFs. It can be used on any device. The software is capable of converting PDFs to MS Office formats. It can create, edit, organize, export, and combine files on mobile devices. To use this, you must follow a few simple steps and easily share PDFs and gather comments.
The application lets you digitally track the overall progress and automatically archive the signed documents.
Features of Adobe Acrobat
It has features for sharing, converting, and signing PDFs.
The mobile application has functionalities to sign, annotate, and share PDFs
Adobe Acrobat has even functionalities for editing and creating PDFs
Pricing of Adobe Acrobat-
The pricing of Adobe Acrobat starts from $12.99 per month
Sejda PDF Desktop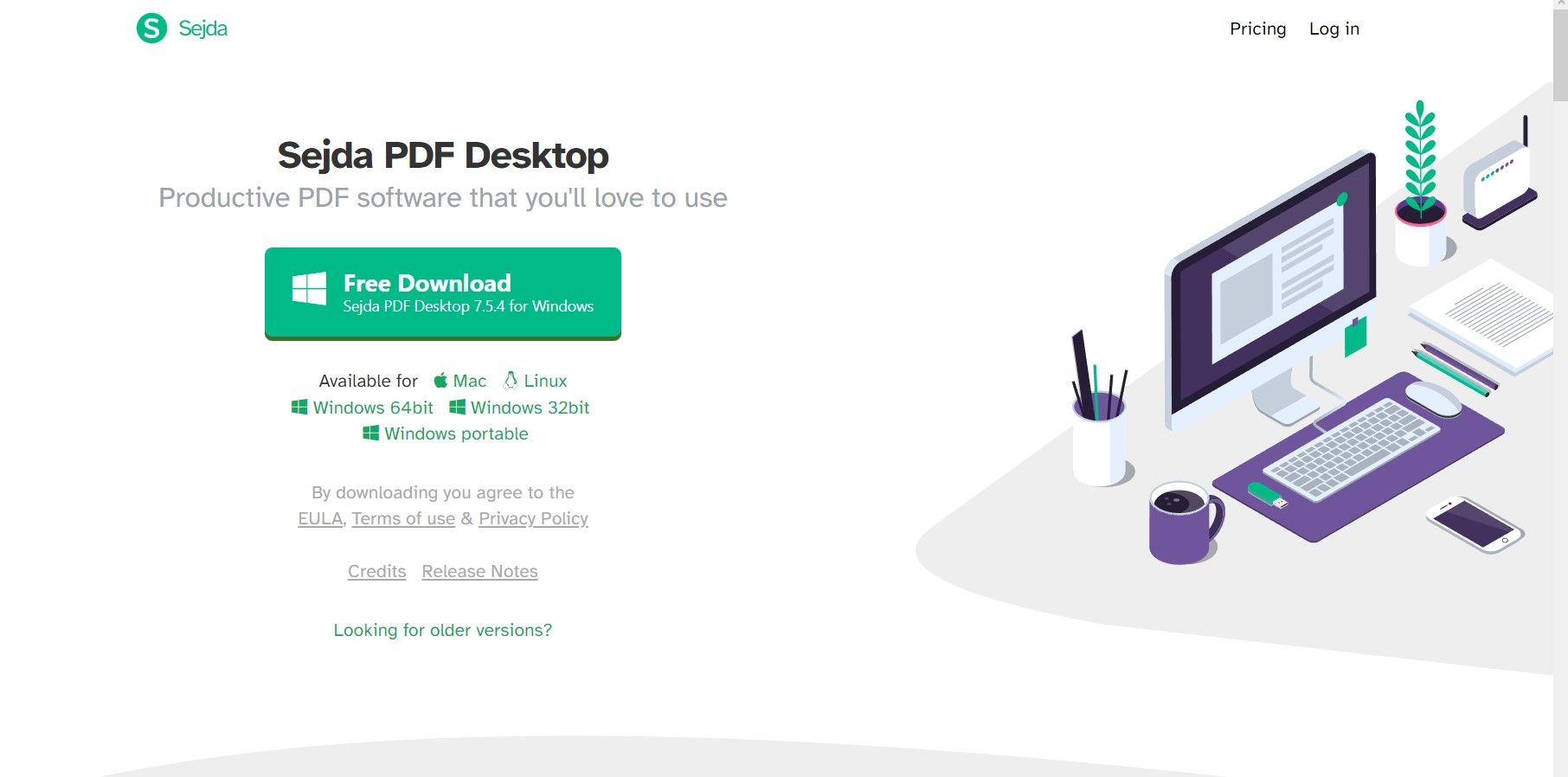 Sejda is the best tool for offering good text editing and capabilities for creating PDFs. Sejda also provides a free plan for over 200 pages or 50 MB along with 3 tasks per hour.
It is an online PDF editing software that has functionalities for editing and signing PDF files, editing text, filling PDF forms, adding images to PDF, adding text, and creating links in PDF.
Sejda permits picking PDF files from Google Drive and Dropbox. It allows you to save the changes to a PDF document and then download the edited document.
Features of Sejda PDF Desktop
It has features to annotate the PDF pages
Allows you to add shapes
Provides a Whiteout PDF feature that covers most of the part of the PDF page along with a white rectangle allowing the content to not get visible for a long duration.
Pricing of Sejda PDF Desktop
The pricing of Sejda PDF Desktop starts from- $5 for 7 days
Wondershare PDF Element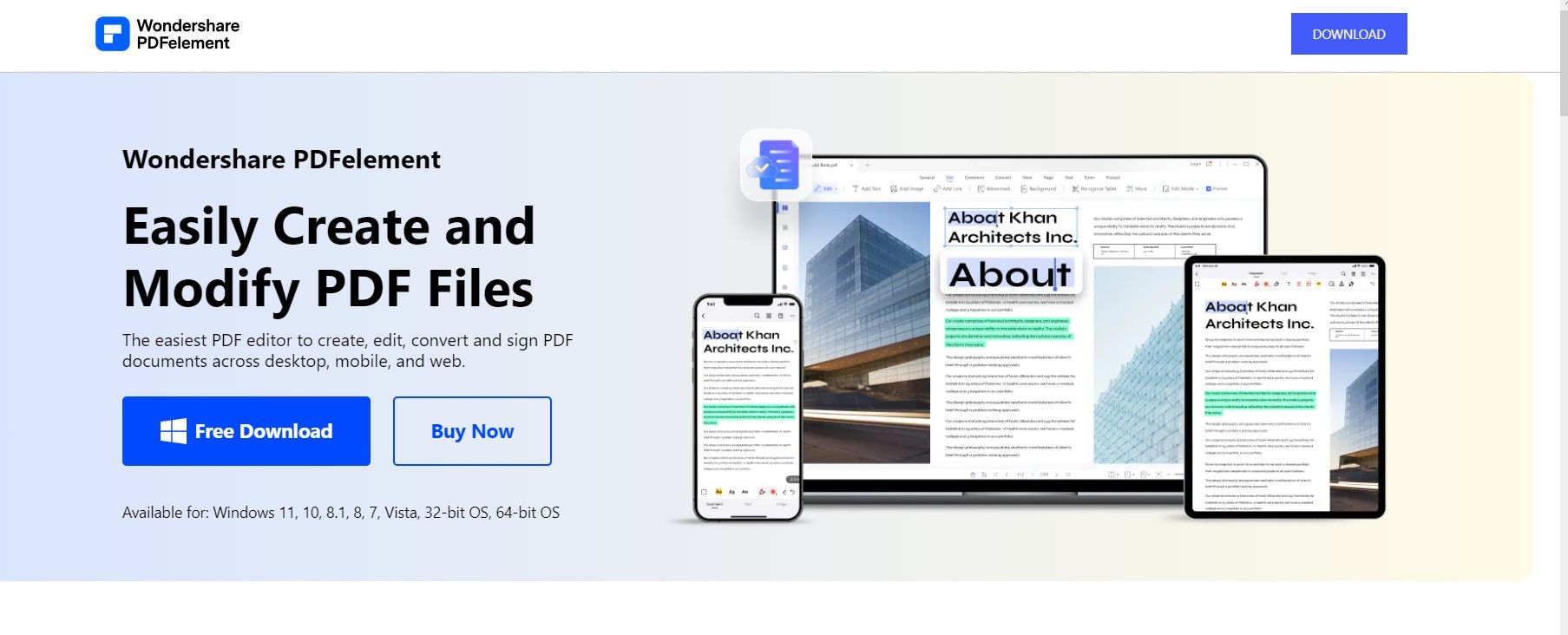 The PDFelement Pro has evolved. It has a slick interface that is intuitive, and the tools are simple to use. You can easily create a PDF from scratch, but at the same time, you can also import an Excel, Word, or PowerPoint document. Wondershare PDF Element has a clean and intuitive interface. There is a wide range of tools available.
We found that this tool works great, except for the vast Excel sheets, as there is no option available for selecting just a portion of the sheet that you wish to import: it's nothing or all.
Features of Wondershare PDF Element
Add a watermark to your documents
Read and recognize text in the PDF
Create and fill forms in the PDF
Annotate PDF
Organize PDF pages
Convert files to and from PDFs in high quality
Edit PDF like- add images and shapes to PDF
Pricing of Wondershare PDF Element
The pricing of Wondershare PDF Element- Free
Foxit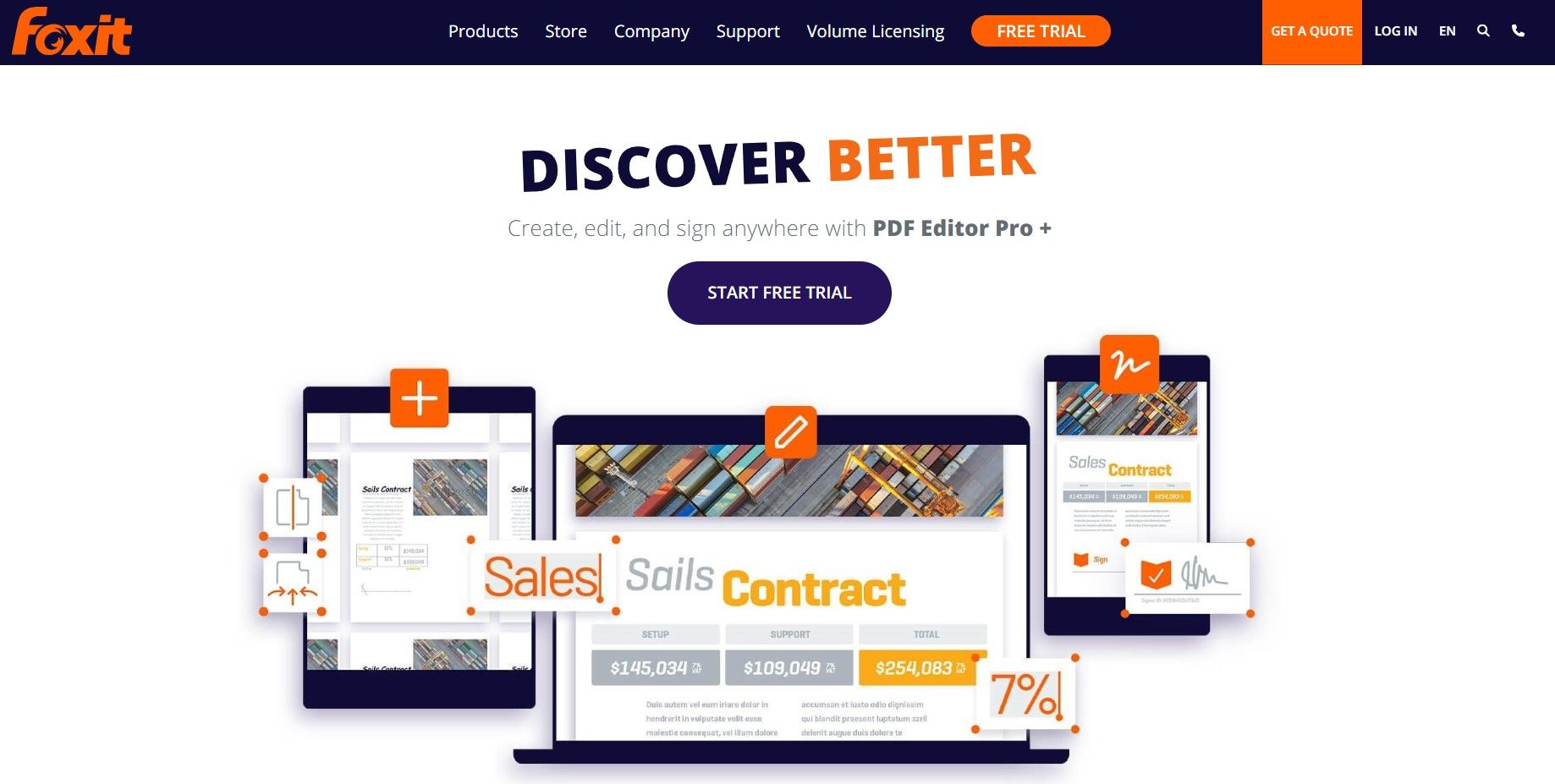 Foxit can edit PDFs almost everywhere. It has strong editor capabilities. You can simply change the page layout by resizing textbooks, rearranging text boxes, etc. The software will permit you to add watermarks, stamps, footers, headers, bates numbers, etc.
Using Foxit you can delete, crop, add, flatten, swap, and rotate PDF pages. It is an RPA-Ready PDF editor. And can be integrated with leading Content Management Systems.
Features of Foxit
It provides functionalities for manipulating and organizing your PDF.
Allows you to merge or split the PDF documents
It supports the dragging and dropping of pages within a document or simply from one to another.
Pricing of Foxit
The pricing of Foxit starts from- $129
PDF Candy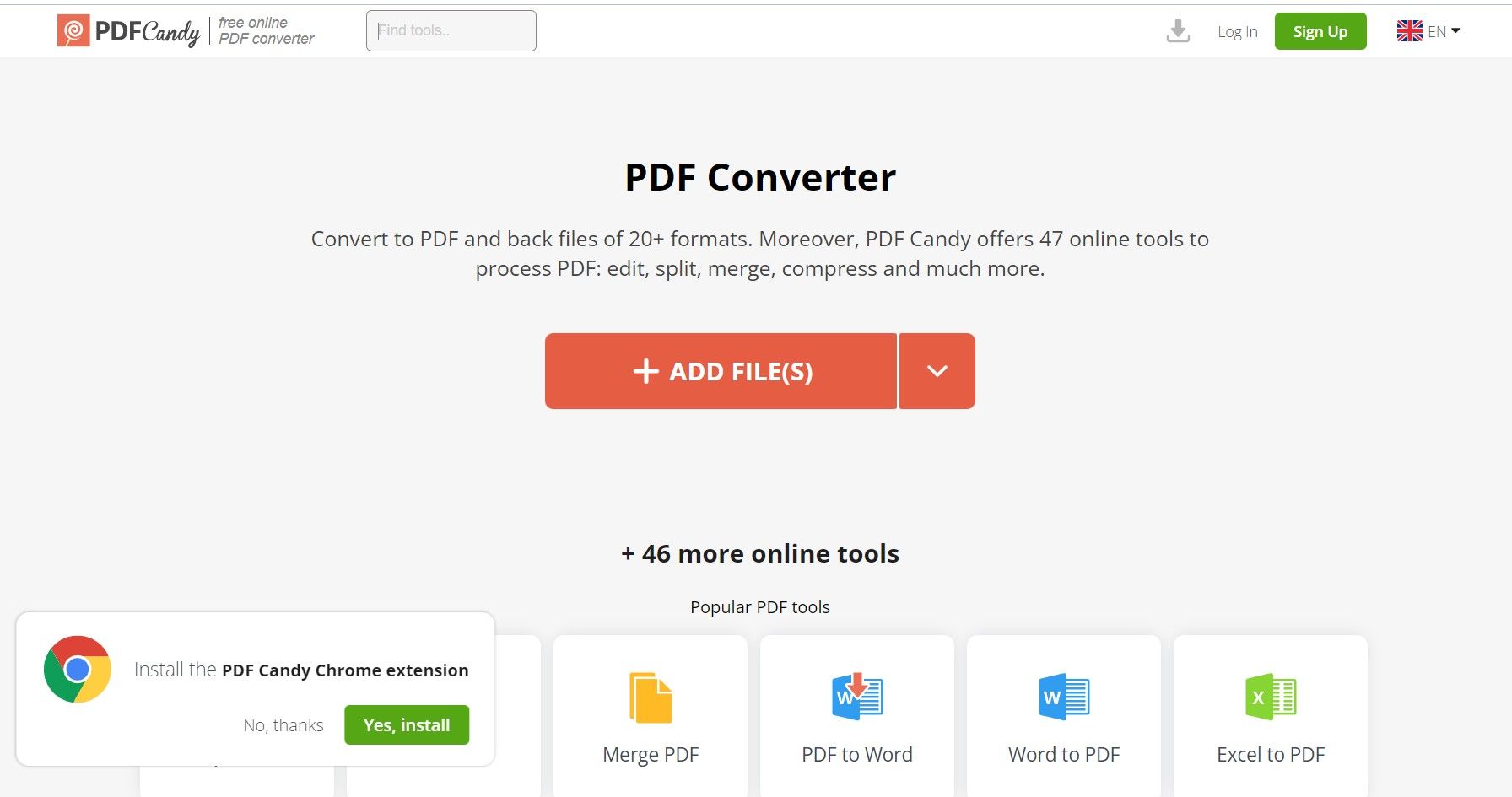 PDF Candy is a great choice for PDF editing. It is the best free editor available that is compatible with Firefox, Edge, Opera, Chrome, and Safari. The software offers features like- an OCR feature for scanning text. In this editor, you can't edit OCR text, but you can upload PDF files, extract text and create the next document. Create RTF file and Word document in both .docx and .doc formats.
Features of PDF Candy
Solid layouts for PDFs
OCR capabilities
Extensive features for creating and converting files
Choose from over 44 tools to convert or create PDF files
Split or add pages to documents
Extract images
Edit metadata within a PDF file
Protect PDF files with passcodes
Pricing of PDF Candy
The pricing of PDF Candy- Free
Nitro PDF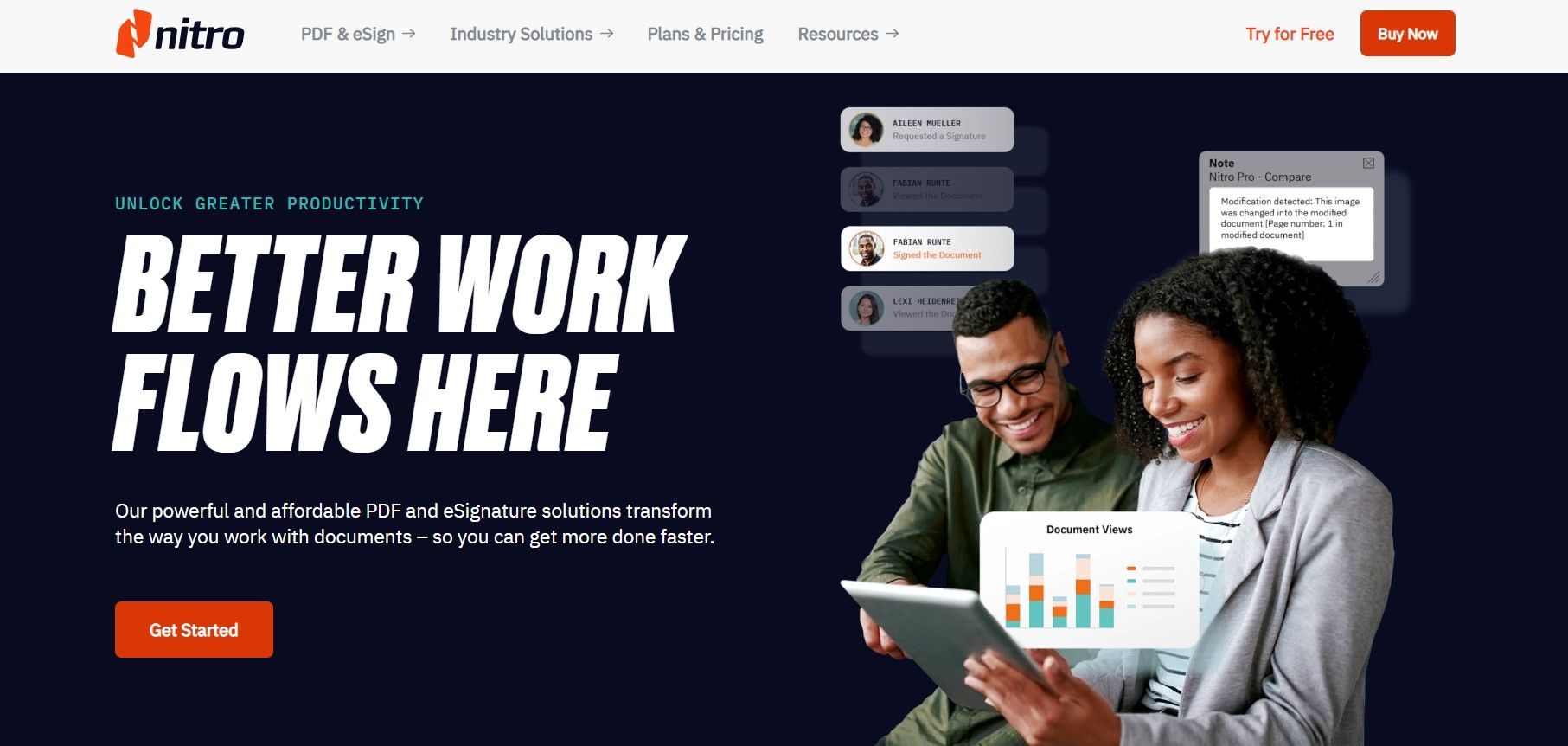 Nitro provides fast speed, ease of use, and high-quality OCR. Nitro provides an amazing platform to convert, edit, create, as well as design PDF files. Here, you will be capable of sharing and signing documents on the go using the help of Nitro Cloud.
The interface of Nitro is similar to Microsoft Office, which means there will be a short learning curve.
Features of Nitro PDF
It has functionalities for creating PDFs from printable format and also for converting PDFs to XLS, PPT, and Docs.
It has features for eSignature and sharing.
Provides advanced security
Features for sharing as well as storing the PDF documents are available
Pricing of Nitro PDF
The pricing of Nitro PDF starts from-$128 per user
Swifdoo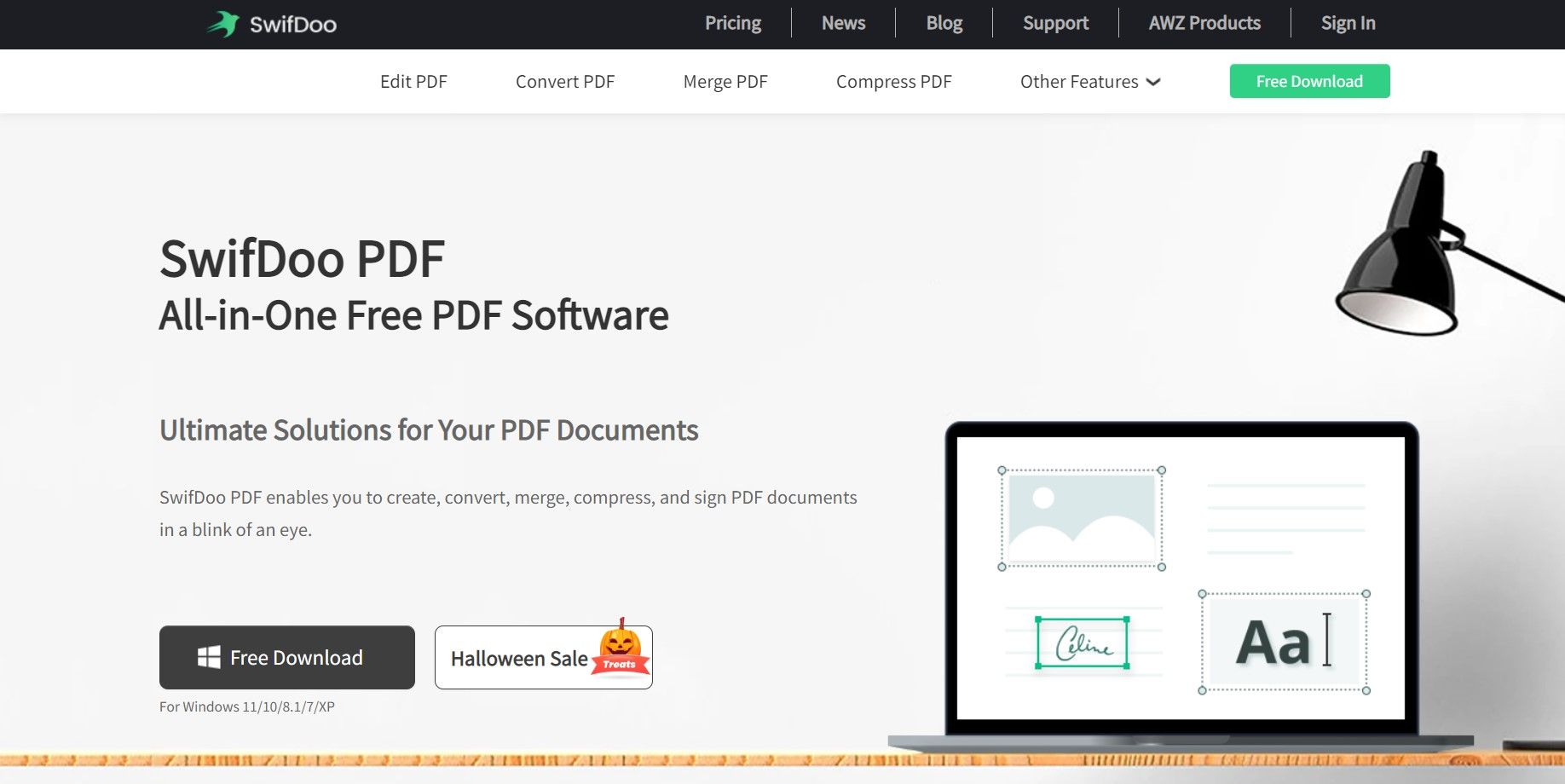 Swifdoo is the best budget-friendly option that has an intuitive tabbed interface. It is not as popular as other tools that are mentioned on the list, but it's surely a software that is more than capable of holding its very own crowded PDF market.
It provides all the necessary tools to manage PDF files without the hard-to-understand or fancy features available. Swifdoo permits its users to jump right into their toolset and get started editing with precisely what they need.
Features of Swifdoo
Comprehensive PDF editing
Split and merge the documents
Edit the style of the document
Cut/insert text
Converts to and from different formats
Annotations
Commenting/Notes
Collaboration tools
Data synchronization
Pricing of Swifdoo
The pricing of Swifdoo is-$69
Kofax Power PDF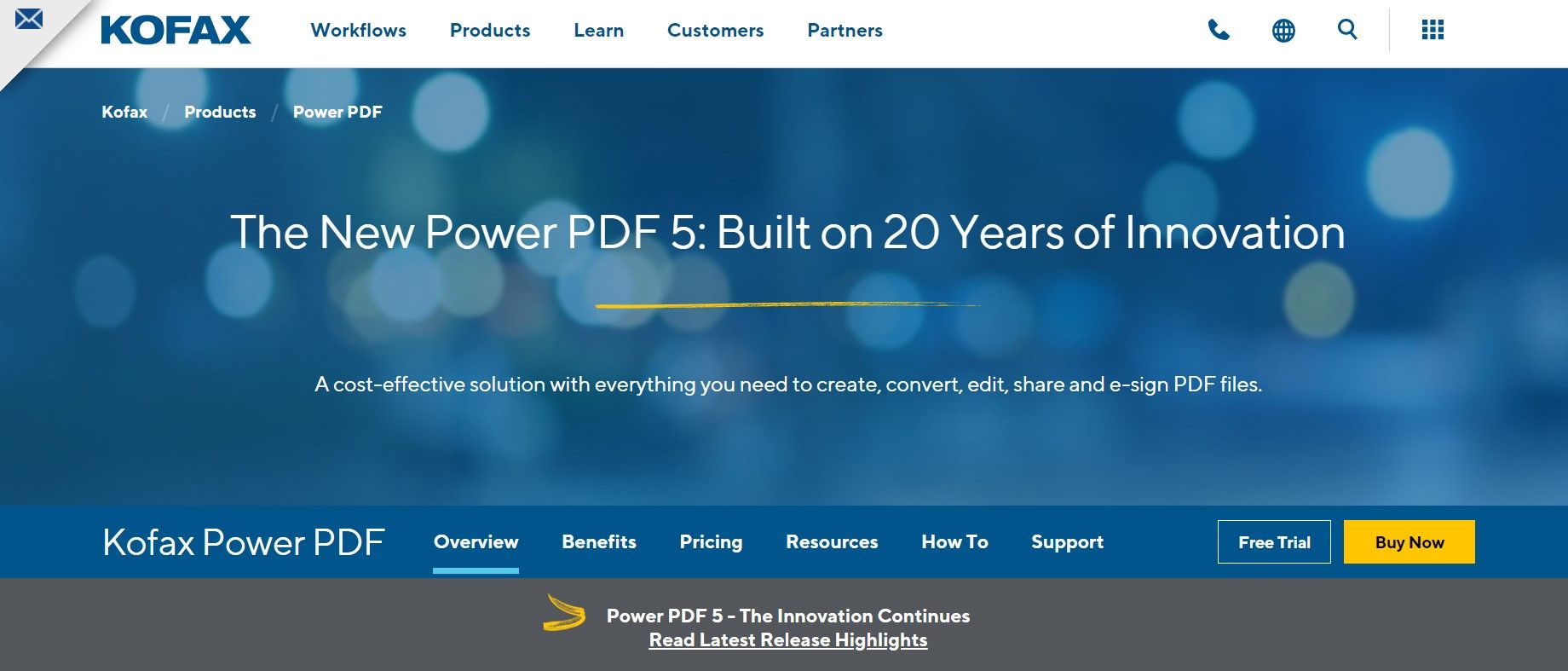 Kofax Power PDF has excellent editing features, a familiar interface, and real-time collaboration. It is an easy-to-use software, especially if you are familiar with Microsoft Office.
It has two versions- Power PDF Standard and Power PDF Advanced. Both of them provide you with a different set of features. There are also versions for macOS and Windows, but not for tablets and phones.
Features of Kofax Power PDF
Create PDFs from various formats
Combine multiple files into a single PDF
Edit texts within the PDFs
Change images
Use OCR and make scanned documents searchable
Redact information
Apply Bates numbering to pages
Export to various cloud storage
Pricing of Kofax Power PDF
The pricing of Kofax Power PDF is- $129 (one-time fee per license)
Over to you: List of Best PDF Editing Tools
In this article, we have discussed some of the best online PDF editors that ensure to provide you with a list of almost all the good editors. Adobe Acrobat is overall the best PDF editing tool, while other mentioned tools are our top recommended PDF editing software.
When you have to select a PDF editor for yourself, consider the factors like OCR technology, file types, security features, content editing capabilities, price, and features like adding comments and signing documents.
If you need to edit a PDF, then the right PDF editor tools are the solution for you. Some of the best PDF Editing Tools are- Adobe Acrobat, Sejda PDF Desktop