Ever wondered where you can get an editing app that has everything that you want? From template ideas to creation time and sectioning that goes up to 0.01 seconds and such minute details that you want in your video got it to stand out and perform well in the platform it is presented on?
Be it Youtube videos, Facebook videos, or videos that deal with introductory visions of a company. Look no further because InVideo got you!
Yes, this is exactly the place you are looking for to edit amazing videos. InVideo is a video editing app that offers all that you need from an editing app/software. With its large video gallery, you save a large number of files, this is exactly the tool you might be looking for.
Invideo is not however alone and there are many video editing software on the market. As such, it becomes vital to understand whether it is worth spending money on a tool like invideo. Keep reading and we will discuss the feature of Invideo, and whether you should buy Invideo or not.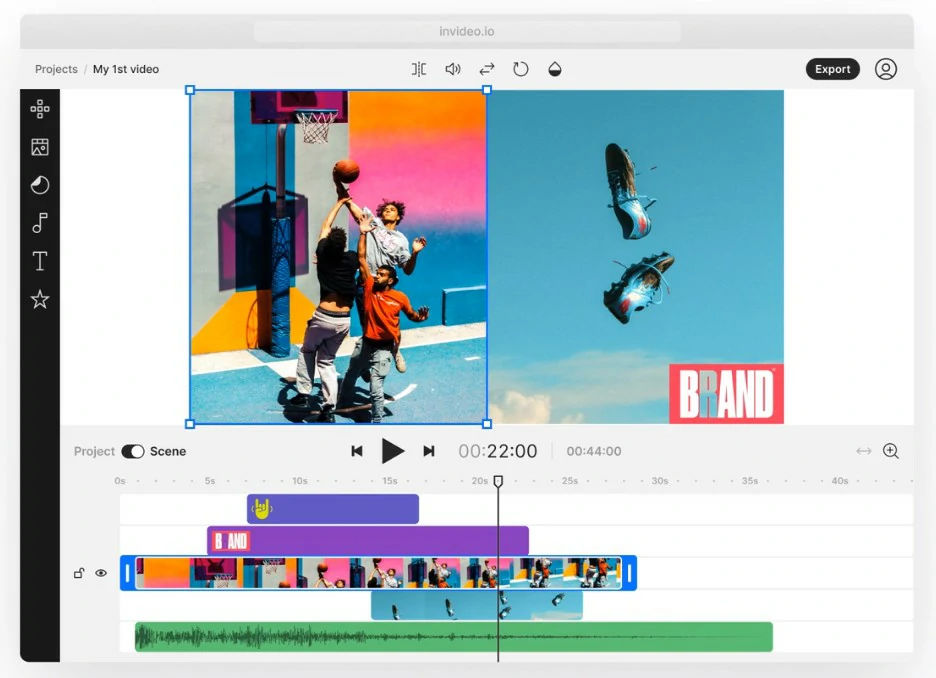 For paid plans get 25% OFF, try this coupon at checkout for any plan: InVideoOffer25
What is special about InVideo?
With platforms such as Youtube, Cinema, Tik-Tok, etc, watching things appeal to people more than reading anything because our brain tends to comprehend pictorial or visual information faster and better compared to reading an article. Since we get attracted to the things we see in motion, platforms like cinema and video making are ever-growing and evolving. With the invention and launching of Youtube, the track towards video editing and making has gained even more popularity and in the coming time, it will only increase.
So with that motive, a lot of tools are getting made to create videos, edit videos, and help them perform well in such fields. InVideo is one such app, which is not just like any other app. With InVideo it is easy to create a video out of texts. It is an incredible tool that saves a creator's time a lot.
InVideo is a comprehensive video-editing app that comes with powerful capabilities. Equipped with helping small and medium businesses, media houses, large enterprises,s and freelancers who wish to create videos. More importantly, the app does not require in-depth knowledge about the video editing field.
How does Invideo work?
InVideo makes the video exactly according to your need? Isn't that cool. It will take up the information you need and start finding and creating templates according to your needs. It gives you a wide range of templates and ideas to choose from, hence helping you make the video you desire. The deeper you get into the software, the more benefits you tend to discover. With the InVideo free trial, free version, and trial plans, you can test the app out and start using it!
What are the features of Invideo?
The features will get clearer once we dive deep into the software itself:
Pre-made Templates
The software offers over 3000 templates that you can use to create your video. Not only that, but you can also modify these templates according to your need.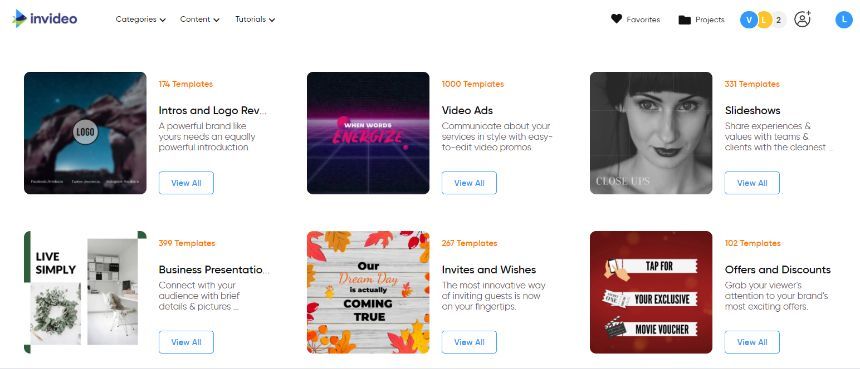 Media First Video
Sometimes, a random video won't do much for your digital marketing team so the software allows you to add videos from your device to create video content via using certain features that the video maker provides you with.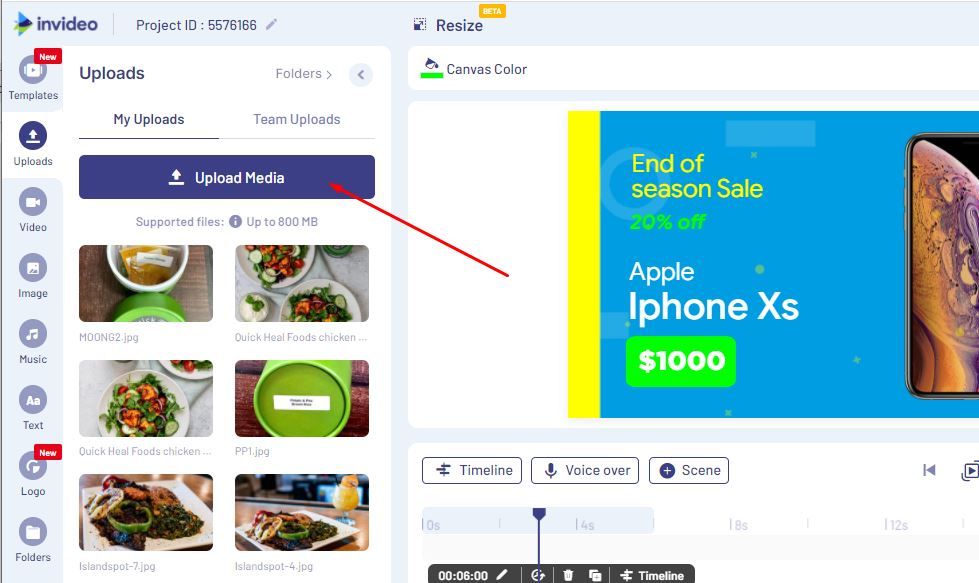 For paid plans get 25% OFF, try this coupon at checkout for any plan: InVideoOffer25
Blank Canvas
If you want to make a video from scratch, everything is original and unique according to your taste, the video maker software also provides you with that option. The software gives you an area to shoot, edit and make changes to your video.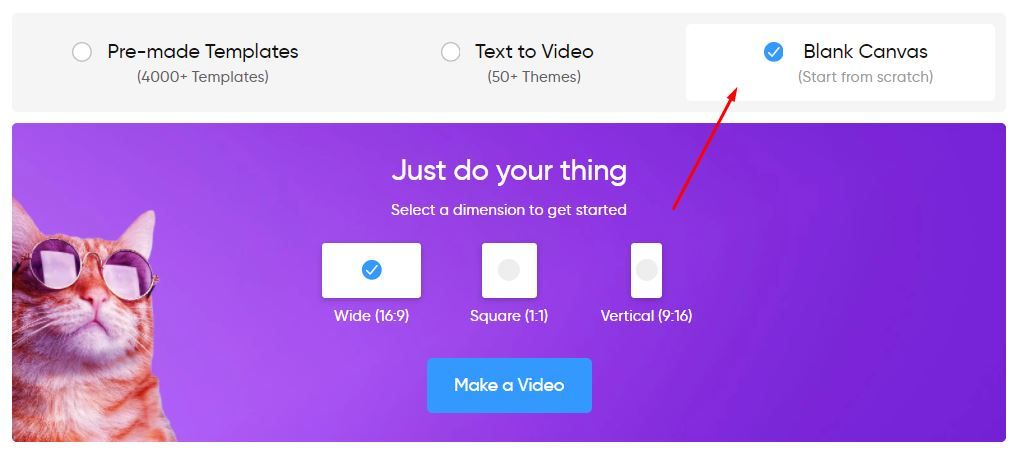 Logo Makers
Looking for a place to start video marketing with your own logo? Well, look no further because InVideo comes with a feature to put in your own logo. With this platform, you can remove the watermark (after purchasing a plan) and add your own logo, which is free.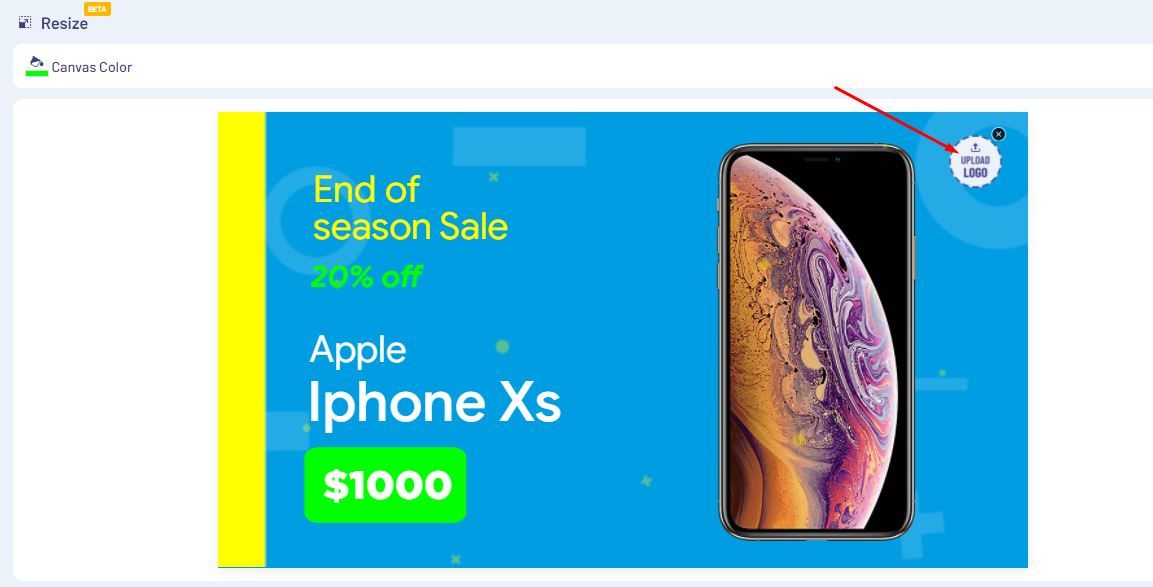 Affordable and Flexible Plans
This software comes with a Free-Trial Package that allows you to use the platform without the watermark for a good time period of 14 days. After that, you can go ahead and purchase a plan if you want but for trial purposes, be it for a freelancer or a small business, both can try the software out for free first.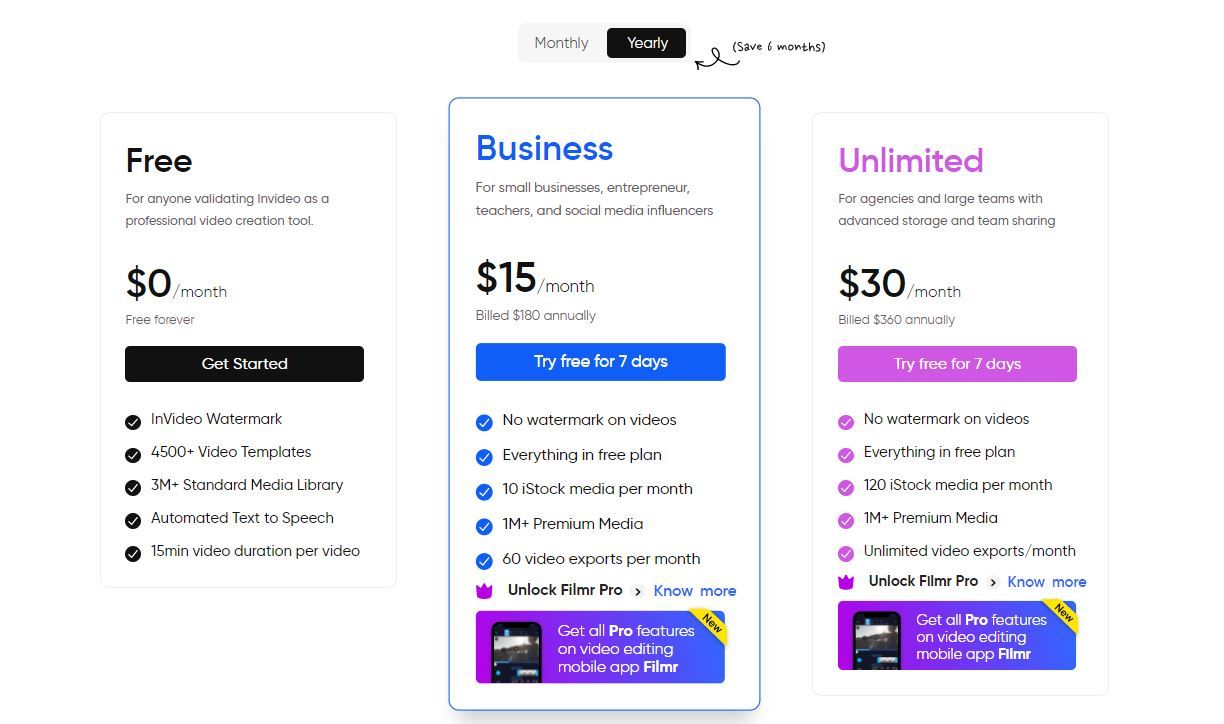 Large Media Library
InVideo grants a library platform with over 500 million stock images, videos, edits, and other digital marketing or video maker needs from reputable sources like Shutterstock. This vast data provided by the website is enough for one to make top-tier content and videos. You wouldn't have to go here and there to look for material for your video. You can further personalize the video by adding your own narrations and voiceovers.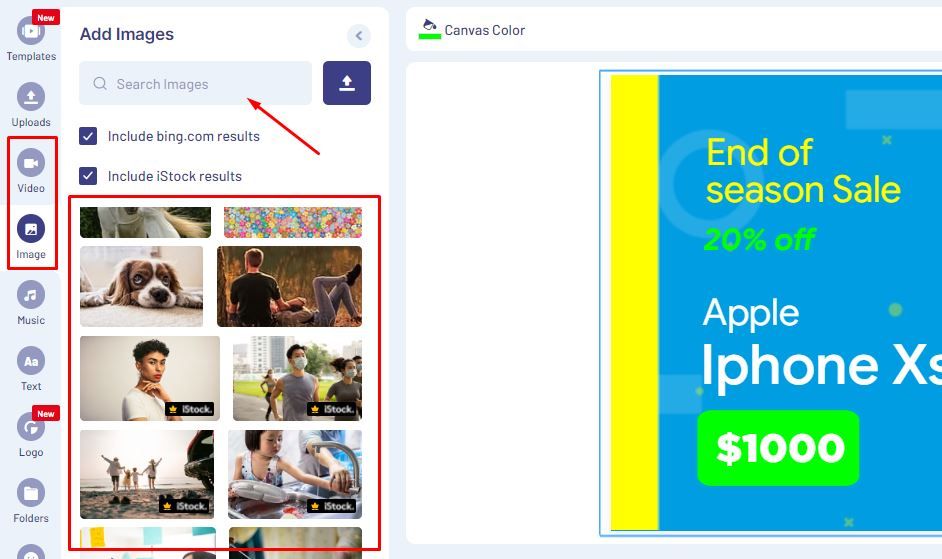 Text, Script, or URL to Video
With its efficient and unique ability to make great videos out of articles, with Invideo, you don't even have to compose one. You can simply tale the URL of the article and paste it and let the website do its magic! You can use either script or a URL that contains the text and images to create a video out of text, script or article URL.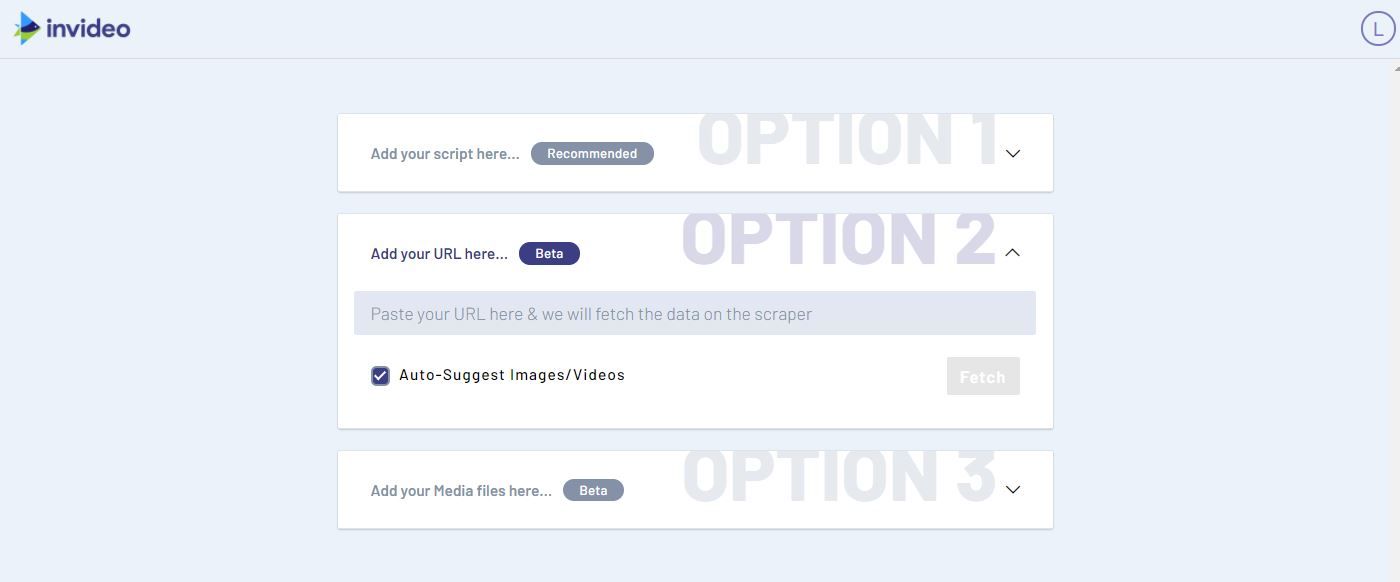 For paid plans get 25% OFF, try this coupon at checkout for any plan: InVideoOffer25
Content Creation Versatility
Whether you wish to post your video on Youtube or Instagram, InVideo got you covered. The software allows you to save the same video in different sizes, shapes, and ratios to fit your need. With a preference like this, you can be extremely versatile with your content and post it on your preferred site or platform.
Background Music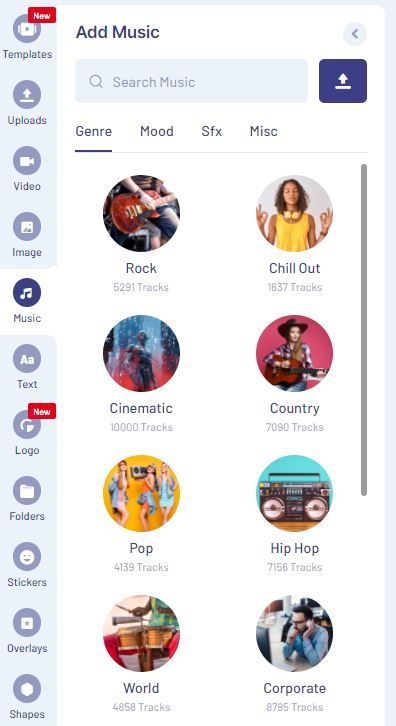 The software offers a wide range of royalty-free music that can be added to your video according to your need as background music without any charges. Yes, the site offers millions of options when it comes to background music.
Voice Over & Automated Text to Speech
With Invideo, you have complete control of voice-over. Here you can:
Record your own voice over
Upload your voice-over file
Import from your uploads library
Use Automated Text to Speech
As such, you can give a nice touch to your videos and make them sound as you or your client want to be. There are many voices for Automated Text to speech inside of Invideo.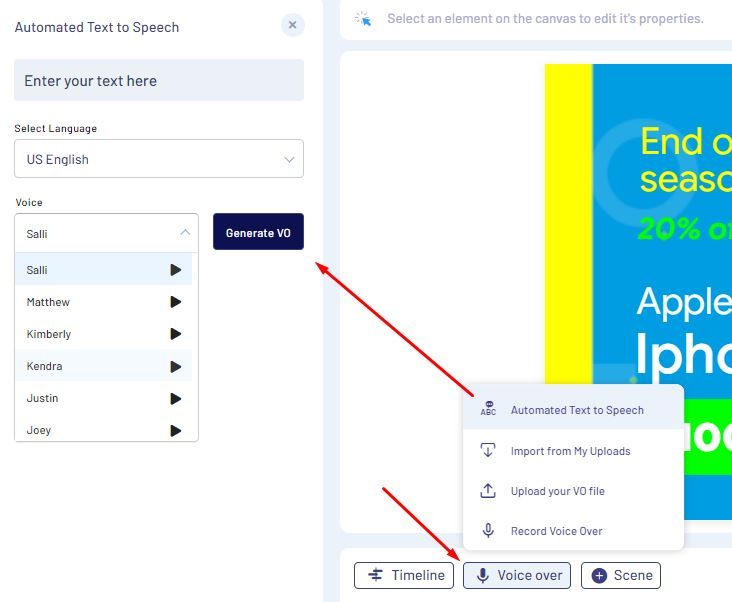 For paid plans get 25% OFF, try this coupon at checkout for any plan: InVideoOffer25
How to Create A Video using InVideo?
There are various steps for making a video on InVideo:
Firstly, you need to start by choosing a template and the style you want it to be. Then you can go to the script or article to fill in the text or copy the link if you want the video to go with a blog.
As it's fast working software, it will quickly recognize the text and provide you with a skeleton video that can be changed. You can also make changes according to your need and plan settings.
The next step is the fun part, the software is going to take you to the video based on your script and then you get to customize it which is basically choosing and adding videos from your files and playing around with it.
After it, you can preview each scene and section separately, one by one or the whole thing, depending upon the details you need. You can select the time limit of each scene and how long one section gets to be played.
Under advanced editing, there are various other elements that you can add such as icons, logos, stickers, animations, and many other things.
For the background voice, you can either choose from the media library or your own audio. In fact, you can add in your own narrations and voice if you want!
This software is really letting you create a whole movie for free! GO AHEAD, TRY IT.
InVideo Customer Support
The software is expanding its features every day and with all the new kinds of gadgets that keep getting added to it, the customers are bound to get lost a couple of times. To cope with this, they also have an amazing and quick-to-response customer care service that allows the customer to get in touch with a company associate or a technician at its soonest so that they can help the said customer with the issues that they are facing.
With such a great service providing platform, you are bound to get attracted to a website that gives so much importance to its users' needs and queries. They are open 24/7 and are extremely patient with their customers. They also provide new techniques and ideas to help you with your issues like creating a Facebook group of all the people who might be facing the same issue. In doing so, they not provide the customer with other customers who are going through the same journey but also help them, in a more collective and informative manner.
For paid plans get 25% OFF, try this coupon at checkout for any plan: InVideoOffer25
InVideo Review- Final Thoughts? Should You Use This Software?
InVideo is a highly functional, innovative, and exciting platform for video content creators that is growing immensely. With its unique and creative scale of content creation that goes from a long length of small video making such as videos for Instagram, Snapchat, or Whatsapp to making good and quality content for websites like Youtube and Facebook that can get your platform monetized and start earning from it. This is a great tool to help those who are beginners in the field of video editing and want to get more into it and is equally good and user-friendly for those who are experts in this field since using this software does not require any prior knowledge about the field of video-editing or making.
The plans and subscriptions of the website are also extremely affordable for a small business or a freelancer, even though you get a free trial period of 14 days before purchasing it. The apps come with great features and are worth almost every penny that you invest in them. It will come with new and unique ideas for your benefit ever so often that you will only feel better about investing in InVideo.
GO AHEAD! TRY IT. IT'S FREE!
For paid plans get 25% OFF, try this coupon at checkout for any plan: InVideoOffer25
And you can always play around with video editing and creating. Who knows, you could be the next big video maker.🤷‍♂️
The Review
Invideo
Get your videos to the next level with Invideo! It is really easy to use for beginners and powerful for pros. Whether you want to do some basic editing or put together an epic movie, Invideo has everything you need.
PROS
Sophisticated UI
Very Easy to use
Powerful Editing Controls
Huge Media Library
Instant Video Development Tool
Works perfect for short and long videos
CONS
Sometimes hangs the browser when working with big media files
Review Breakdown
Easy to use

0%

Features

0%

Built in Templates

0%

Brand Trust

0%

Customer Support

0%