PUBG is the top action game as of now. It is played extensively on all the platforms. And it needs no introduction as the game is at the heights of its popularity. Children are addicted to this game. Not only children but adults are also spending a large amount of time playing this multiplayer game with friends making their own squads.
PUBG mobile lets you play in different modes where I personally love war game as it ends quickly and gives opportunities all the time to hit the enemies. For learners basically, the war mode is best and it is very enjoyable. Also, you can check out these awesome PUBG mobile tips and tricks to play like a pro.
Classic mode, on the other hand, checks your patience and presence of mind. The game slightly develops consciousness, patience, and presence of mind. But it is advised not to play this game for hours as it affects you negatively as well.
Reason being that when you are playing, it is basically for short term pleasure but when you come out of the game you find your current responsibilities added up a lil bit due to shortness of time. This happens to most of us. Excess of anything is bad. You can't take much of sugar as it can affect your health. The same is with games. If you think that you are a victim of PUBG addiction then take this guide to leave PUBG addiction. This guide for PUBG addicts can help you a little bit to have control over your gaming hours.
So, let's dive into the topic. As we all know that PUBG mobile is not only addictive but also pretty tough as there is the inclusion of real human enemies who are responsive to all your actions. The game, where there is involvement of computer players, can be pretty easy at times i.e. IGI(Top Shooting games of its era). PUBG mobile takes into account below considerable points for its enlarged popularity.
Your enemies are being controlled by real people.  

You can talk to your team.

Graphics of the game are stunning.

There was no such shooting game for Android. People were excitedly waiting for the game like this on mobile. Its demand was way too high. The game satisfied the demand curve.
Winning in PUBG mobile is all about control. If you control well, your chances of a win go extremely high. Many players make use of controllers which makes it easy for them to control. Let me include some of the top PUBG mobile triggers & controllers for Android and iOS smartphones that you use for perfect control.
Best Triggers & Controllers for PUBG Mobile for Android and iOS
MobiExpress PUBG Triggers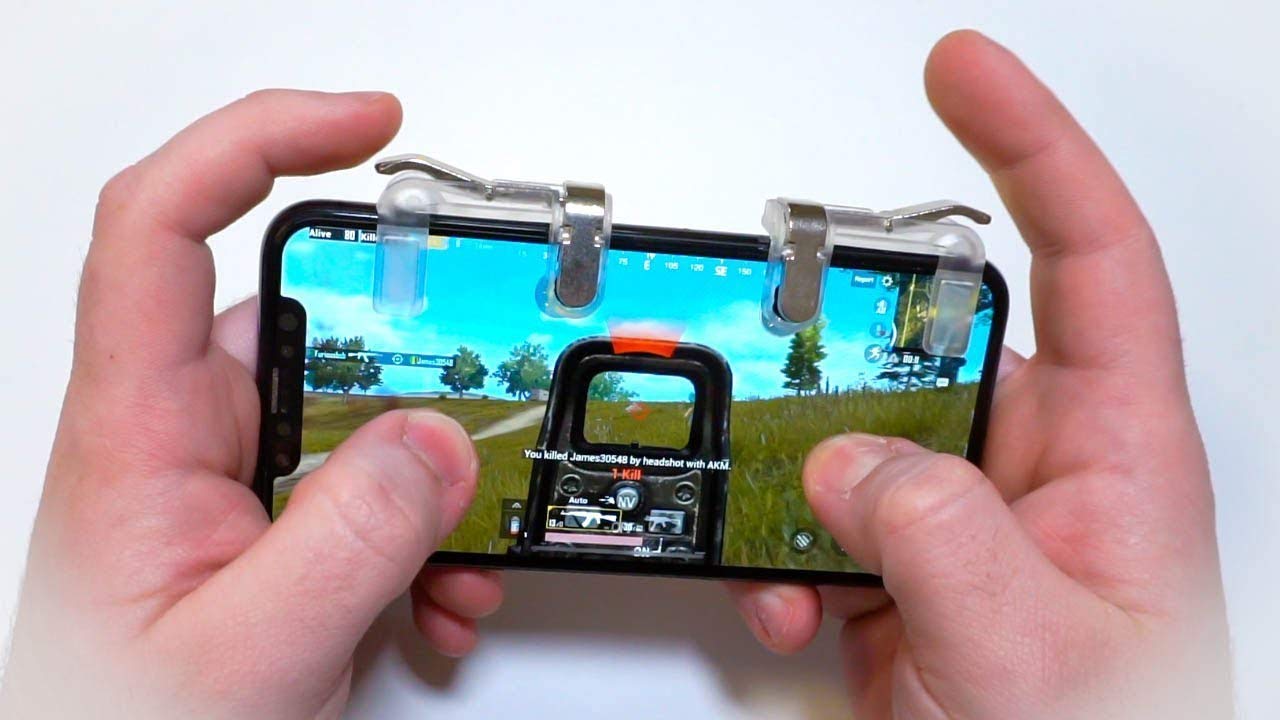 MobiExpress triggers can take your PUBG mobile gaming experience to the next level. The triggers can be attached and detached from the device. You have way better control with these triggers. This allows you to shot which running or moving. Playing with triggers is all fun. However, it disrupts the display. As clicking on the map and then closing it back can be a bit frustrating. For this, you can set up your controls from settings.
Trost Pubg Mobile Trigger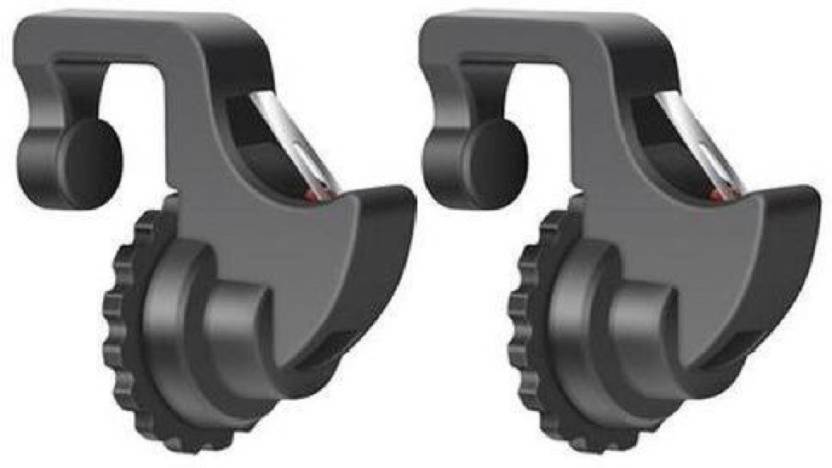 These triggers are very easy to adjust and don't cover much of screen space. These triggers can be used on short display smartphones i.e. iPhone 6s. These triggers have better space for the fingers to rest. With these triggers, you can be the pro players in PUBG and many other high-end games.
Litake Mobile Game Gamepad Joystick Controller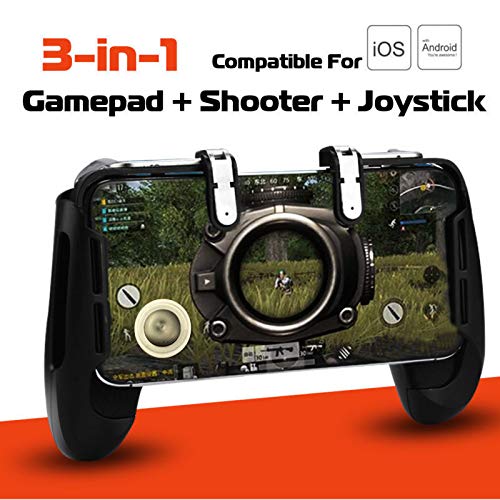 This is complete gaming support for your Android & iOS device. Unlike other controllers, its good build and adjustable. It is easy to install and works like charm. The controller does not cover much of the top area and allows to have your taps on anywhere on the screen. With this controller, one can play while charging and headphone plugged in as well. It comes with phone holder bracket with which you can enjoy watching movies and gameplay. It is stretchable and thus supports for many devices. This is one of the top gamepads for PUBG mobile.
Trost Gaming Trigger Mobile(white metal)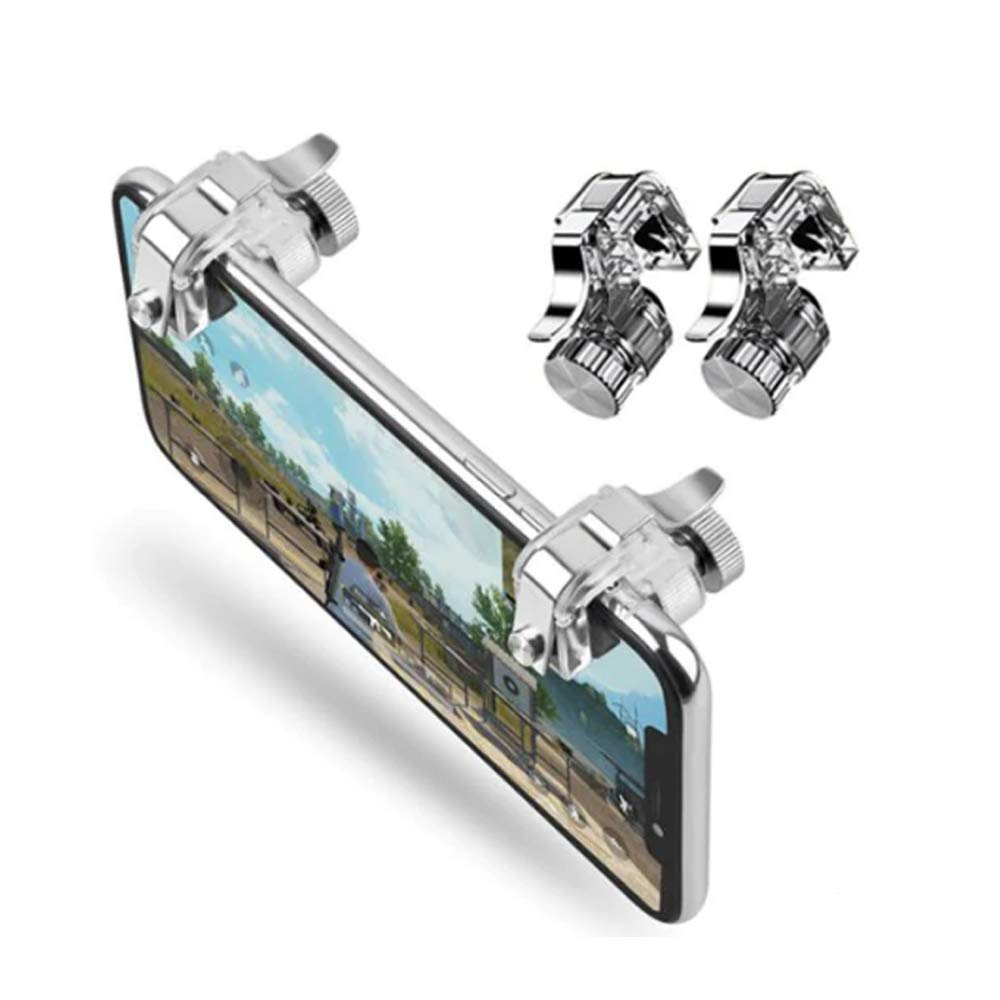 These triggers are made of quality metal which is comfortable and durable. They look premium and work pretty amazing. Unlike other plastic made triggers, these triggers assure better click rate and make you the MVP of the game. They support maximum touch screen devices.
Taslar Mocute 050 Wireless Game Controller
Taslar Mocute is doubtlessly one of the top game controllers. It is stylish and gives you smooth controls for playing most games including PUBG mobile. It can be used in PC and TV gaming too. It comes with Bluetooth connectivity to connect with the device.

KACOOL Mobile Game Controller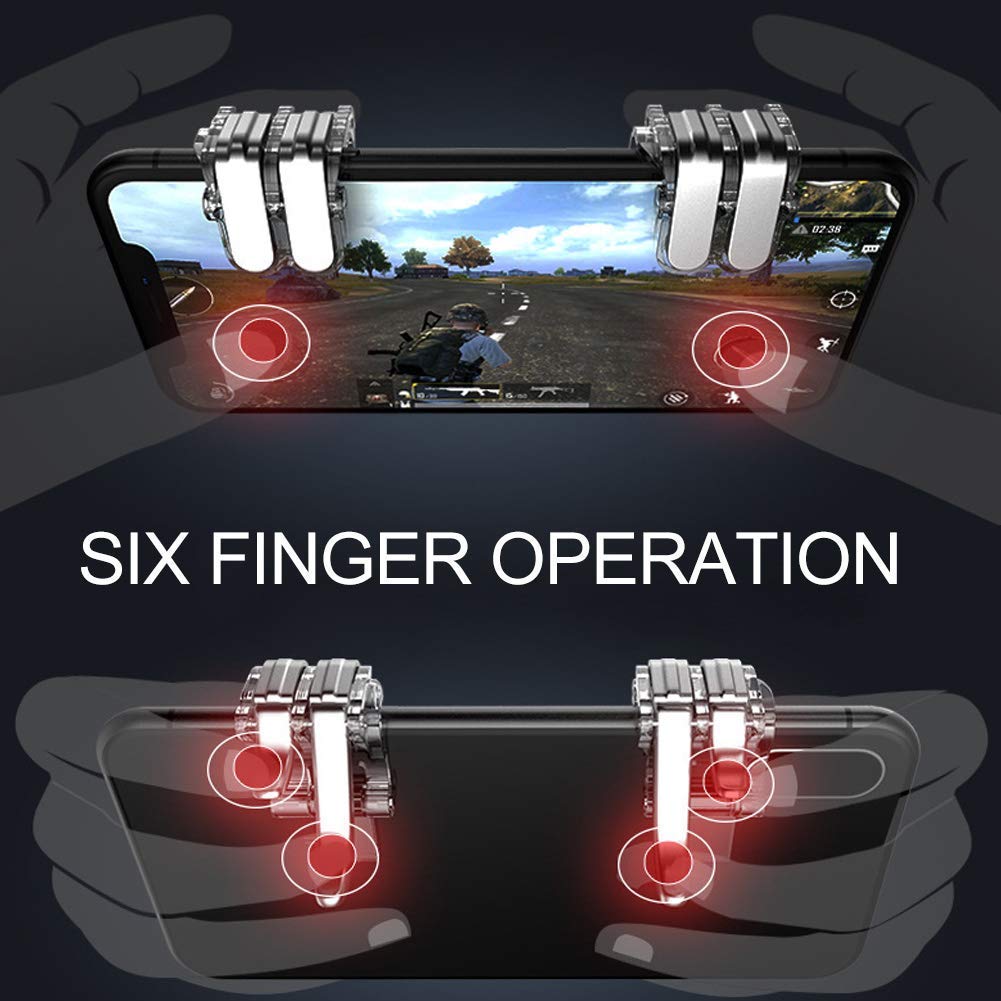 KACOOL mobile game controller gives you an extra 4 taps on the screen. It makes the gaming experience totally wild. It lets you showcase your gaming skills while increasing your capabilities to have better control. Made of better material KACOOL PUBG triggers ensure better sensitivity and thus click results. As many triggers are reported to have no action on tap or some random actions, these triggers can be a very better replacement. In the start, these triggers can bother you and challenge you but as you get accustomed to it, your gaming level starts increasing exponentially.
HITSAN INCORPORATION Gamesir G5 Bluetooth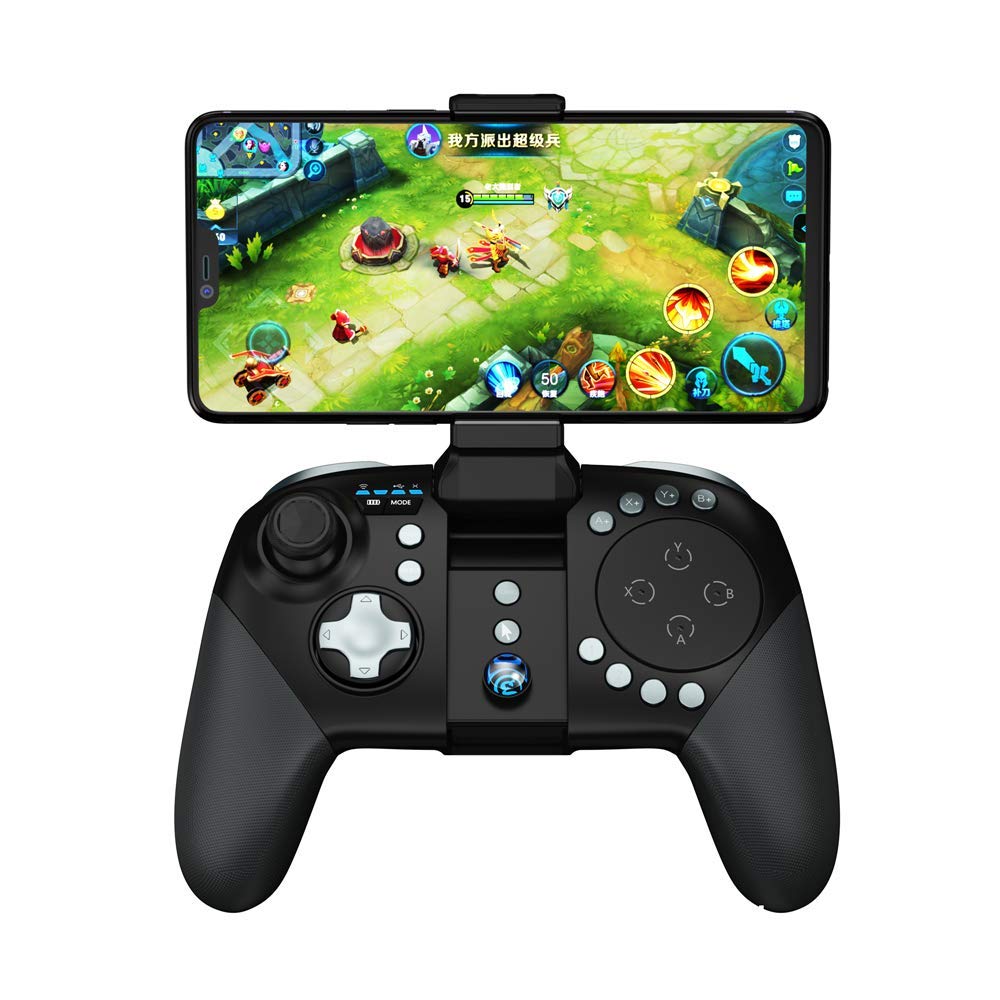 Gamesir G5 is one of the advanced controllers for PUBG mobile and many other high-end games. It works pretty smooth and gives you access to amazing controls. However, it connects with the smartphone wirelessly. Playing with this controller can also put you in risk to lose your PUBG account as it may be out of the terms of PUBG. Although, you can play other games with this impressive mobile controller.
Your Best Triggers & Controllers for PUBG Mobile Android and iOS?
Do you play PUBG mobile without triggers and controllers? Still, kill enemies confidently? Then imagine to what extent you would be able to make use of these controllers and play PUBG like a boss.
Let me know in comments which is your best out of these top Triggers and Controllers for PUBG mobile.