A VPN is made to improve your privacy by routing all the web traffic using an encrypted connection to remote a server. Surfshark VPN does this job perfectly.
Surfshark is one of the most loved VPN providers, which is easy to use, fast, secure, and doesn't limit the number of devices that are available on an account.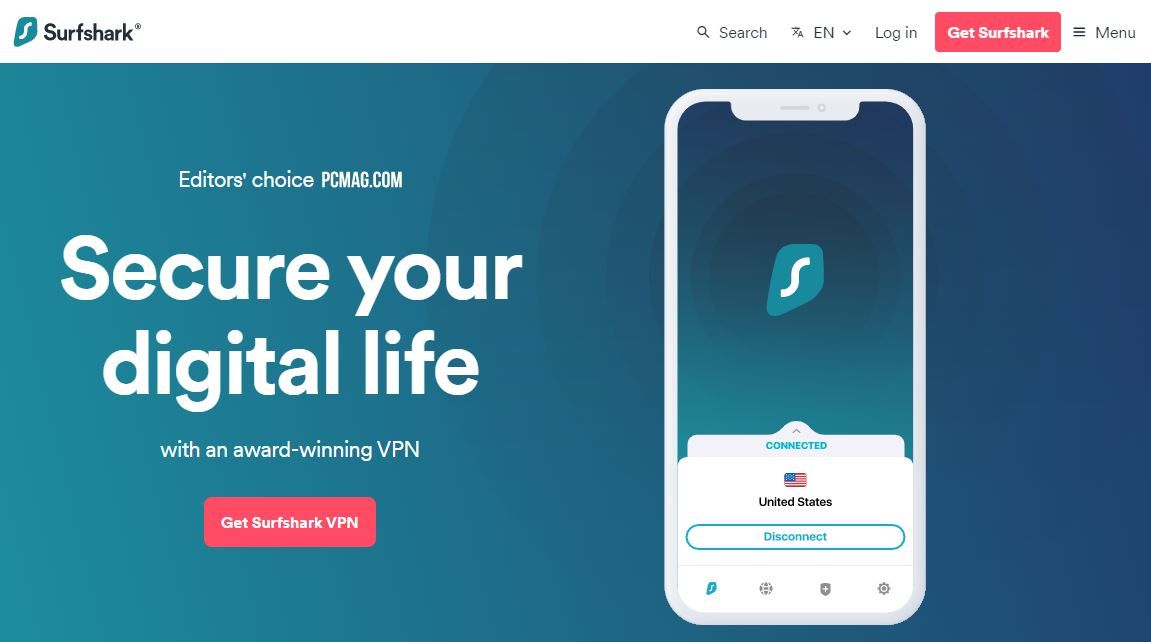 Surfshark is based on a British Virgin Island which is a place known mainly for its privacy-friendly laws. Surfshark company doesn't keep activity logs, such as the information on your DNS queries and browsing history.
Surfshark VPN has AES-256-bit encryption, split tunneling, torrenting access, a kill switch, and Netflix. It can work flawlessly for users all across the world with fast speeds.
Surfshark works by keeping up only the minimal amount of information that is necessary to upload the account without ever logging into your web traffic. It hides your real IP address and goes into a mode called "Camouflage mode", hiding the truth that you are using a VPN from your internet provider.
Surfshark offers a 7-day free trial and another free use of the software for one month you need to fill in your payment details. But there is no reason for you to worry about it as Surfshark never charges you anything without notifying you. It ensures a money-back guarantee for 30-days.
Surfshark comes cramped with a lot of features. It runs almost everywhere having 3,200+ servers in 65 counties and 160+ locations.
Features of Surfshark
Surfshark one
Surfshark One is a kind of an all-in-one digital security solution. It is an add-on service that includes access to Surfshark's identity monitoring service, antivirus software, and a secure search engine.
Kill Switch
Kill Switch is a great feature. If in case you disconnect accidentally from the VPN. Your web traffic is not exposed as its kill switch makes sure to close all the web browsers automatically in such a scenario.
Split Tunneling
Split Tunneling is a feature in which it connects with the public as well the private networks simultaneously. This saves a much-needed bandwidth as you can watch YouTube while staying connected on a server from the work.
Torrenting
Sometimes we wish to watch movies that are not available on most of the available streaming services. For cases like that, we torrent files, which can be done by Surfshark running. You can connect to Surfshark beforehand for doing some legal torrenting.
Free trial of Surfshark
Surfshark offers low pricing options but other than that. It provides two options for getting a free trial of the platform. One method includes signing up on Android or iOS and receiving a trial for 7-days. While the other option is, to sign up for a regular subscription plan that will give you a money-back guarantee for 30-days. However, a 7-days free trial with no charges from your credit card sounds like a great option.
The 7-day free trial is available only when you are signing up on Android devices or iOS. And once you have signed up, you may test the product on some other devices as well.
Steps to get the free trial of Surfshark
Step1– Open the app store on your Android or iOS device.
Step2- Find the Surfshark VPN application and then download it.
Step3- Run the Surfshark app and then sign up. They will not charge you anything for the following 7-days.
Step4- Once you have confirmed the subscription. You get to enjoy Surfshark's services for free.
Pricing of Surfshark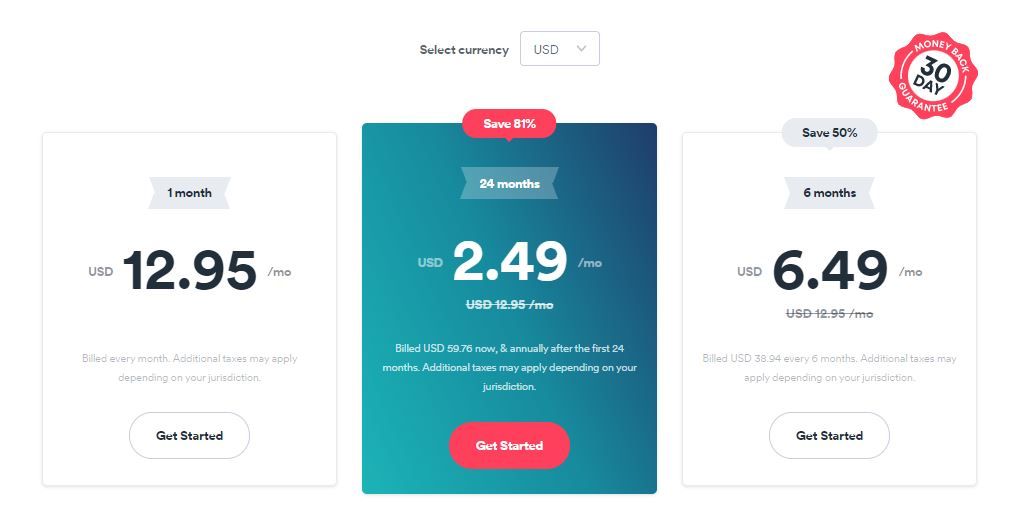 Each of the plans offered by Surfshark offers the same feature for an uncountable number of devices. Depending upon the length of the term, the cost ranges from $2.49 to $12.95 in a month. As the term increases the price also increases.
Surfshark longest subscription costs $2.49 per month for a time of two years.
Following are the subscription plans offered by Surfshark
1 Month- At $12.95 per month
6 Month- At $6.49 per month
24 Month- At $2.49 per month
Pros and Cons of Surfshark
Pros-
Surfshark is a competent streaming VPN
Unblocks over 30 different Netflix libraries all across the world.
Assured privacy
Great for torrenting
Unlimited device support
A broad server network that offers 3200+ servers in 65+ countries.
Unblocks iPlayer, Disney Plus, Amazon Prime, and Netflix.
Helpful and speedy live chat
Unlimited simultaneous connections
Split tunneling
Robust and versatile virtual private networks
Well-designed app
Cons-
In extreme situations, there are some kill switch issues
There are a little below-average OpenVPN speeds
Static IP address
A little confusing pricing plan
FAQs of Surfshark
Why do you need a VPN service?
A VPN service lets you browse the internet privately and securely. For instance, users can avoid malware, protect their data, and keep their online searches private. A VPN can also be used to bypass geo-blocking restrictions giving them the right to even access the blocked websites.
For how long does Surfshark offer a free trial?
Surfshark offers a free trial for 7-days. And when the trial is about to end you get notified via email. In case, if you miss the opportunity to cancel your free trial at the end. You don't need to worry as it also offers a money-back guarantee for 30-days.
Can Surfshark's free trial be used more than once?
Yes. You can use the free trial again but for that, you need to use another Android account or iOS for every single free trial that you sign up for. However, you are not allowed to use the same account twice.
How can you get a refund within 30-days in Surfshark?
Surfshark provides you the surety of getting a refund within 30-day. And to achieve this, you simply need to contact their customer support using the email at [email protected] or via live chat.
What payment options does Pricing of Surfshark offer?
SurfShark allows you to do payments using- PayPal, Amazon Pay, Google Pay, Major cards including, Visa, Discover, Mastercard, and American Express, and, Cryptocurrency including Ripple, Ethereum, and Bitcoin.