Do you want to play PUBG on PC? Here we have the complete solution as to how to play PUBG on PC. We have shortlisted some best emulators for PC for you to easily and smoothly run PUBG game on your PC.
These days the game which is on everyone's mind is PUBG( Player Unknowns Battleground). In this game player unknown to each other fight in a battle, either as a solo member or in a group.
For Android users, this game is freely downloadable from Google Play Store but for PC it's a bit tedious process. Every child or adult keeps talking about this game and their queries related to it.
This article is made to give a response to all your queries as many people keep asking questions like How To Play PUBG on PC? How to use an emulator to play PUBG? What is an emulator? How to use PUBG mobile emulators? Which is best PUBG mobile emulator? And much more. So lets sort everything out.
How to play PUBG on PC???
Being easily available for Android users on Play Store, PUBG is not that easily available for PC users. But there are two ways to play PUBG on Pc:
By buying it from steam
It is easy to buy PUBG from steam but one has to pay for it. It costs nearly $15 on Steam and if the offer is there, then it costs $10. It is not that costly but still, people don't want to waste their dollars on a game, hence they don't prefer purchasing the game.
By using an emulator
To avoid spending money to purchase just a game people prefer using an emulator. Let's first make clear in our minds that how does an emulator works and basically what is an emulator?.
What is an emulator?
It is a software which enables one computer system to behave like another computer system. It produces an exact copy of a guest system onto a host system in order to make the host use services designed for the guest system.
How it helps in playing PUBG?
The emulator copies the working of an Android phone onto a PC and also gives various options to control the phone and also the gameplay using keyboard and mouse. This enables playing PUBG on pc without any hindrance.
Nowadays various emulators are emerging but we need to discuss only the top ones.
Best PUBG Mobile Emulators for PC 
The best emulators for PUBG are as follows:
Tencent gaming buddy
Nvidia GeForce now
Nox player
Memu play
BlueStacks
Remix is player
Tencent gaming buddy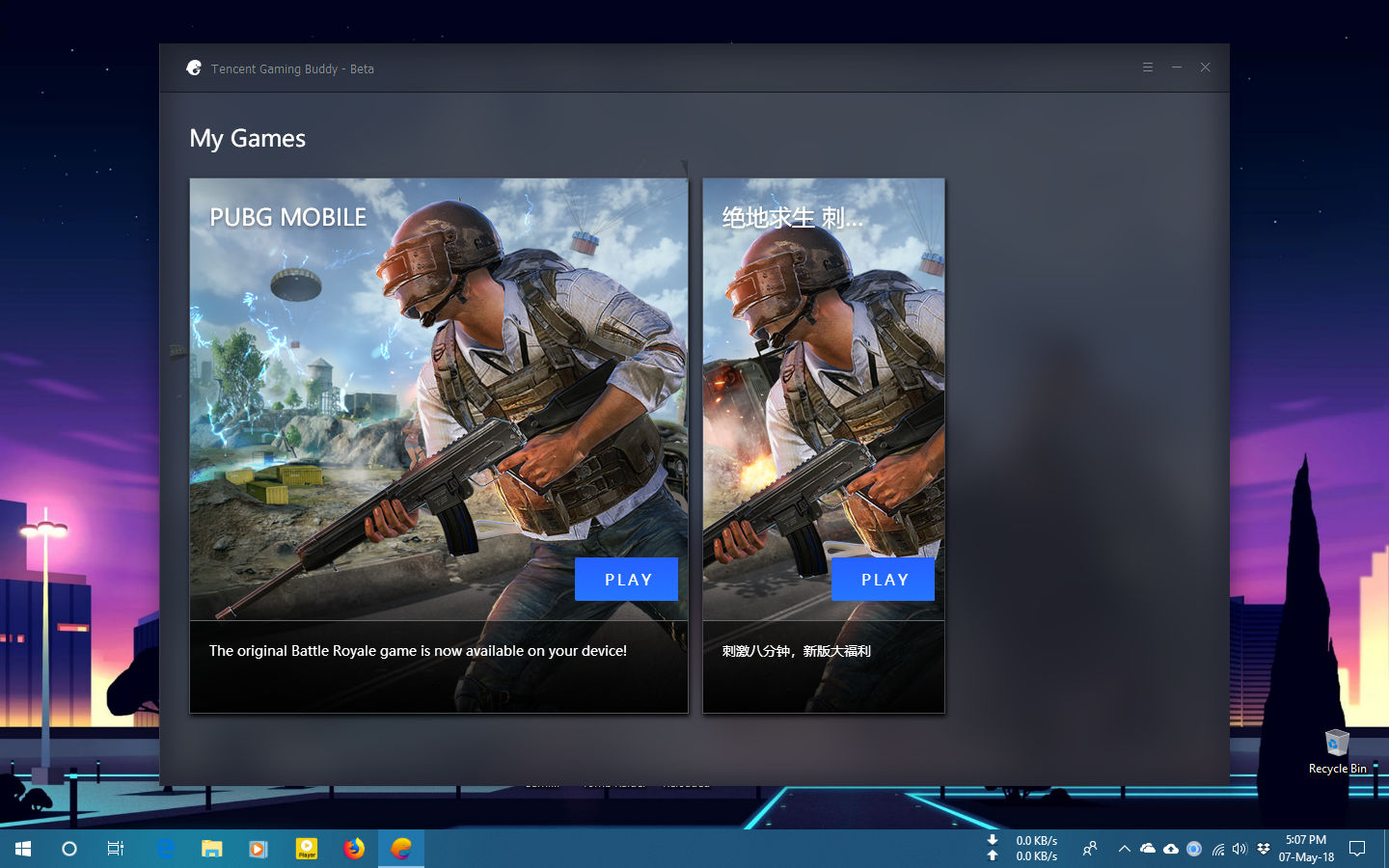 Tencent buddy is the best and most popular emulator for PUBG. It is developed by the creators of PUBG only, i.e.  Tencent. It is developed only for playing PUBG and provides an easy user interface.  It provides best controls through mouse and keyboard and one need not put a lot of efforts.
How to install?
Go to gaming Buddy Tencent website
Download the .exe file on your Pc.
Install the file.
Open it and it will automatically download the required files to play PUBG.
And here you go, start playing!!.
Nvidia Geforce Now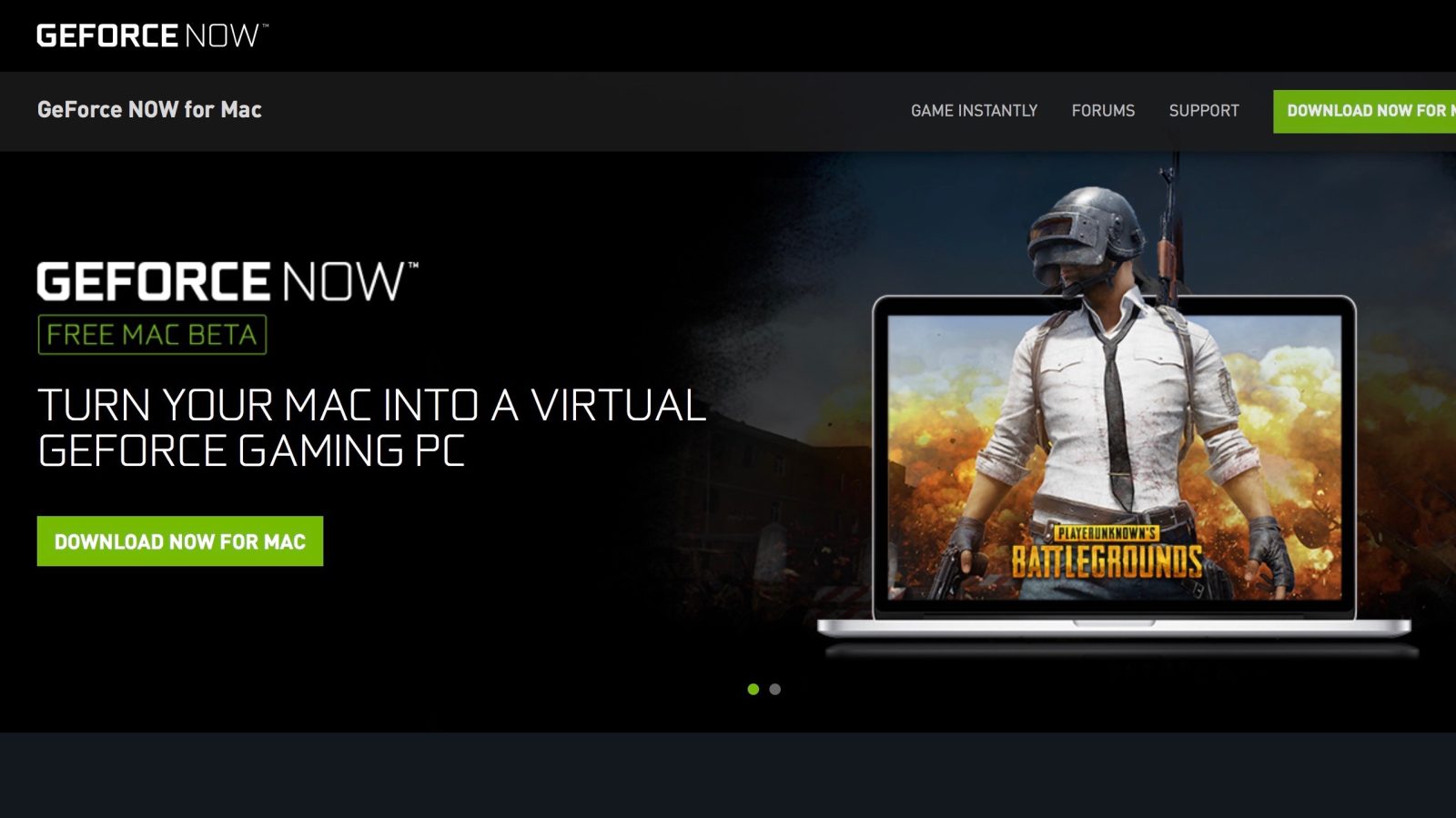 This is one of the best PUBG emulators which is not exclusively made for playing PUBG and instead lets you play other games as well, Fortnite or PUBG. In this emulator which is a cloud-based service, the game is played on it's server, the computer serving as a monitor. Under this, the handling of graphics and processing is done by the server, the player is only required to control the game. It is best for Apple Mac book.
How to install?
The player is required to connect his Mac with good internet.
Next to have to do is install Geforce Now by a simple double clicking process.
Go to settings and make adjustments for your play.
You will see a number of games, make your choice and here you go.
Nox player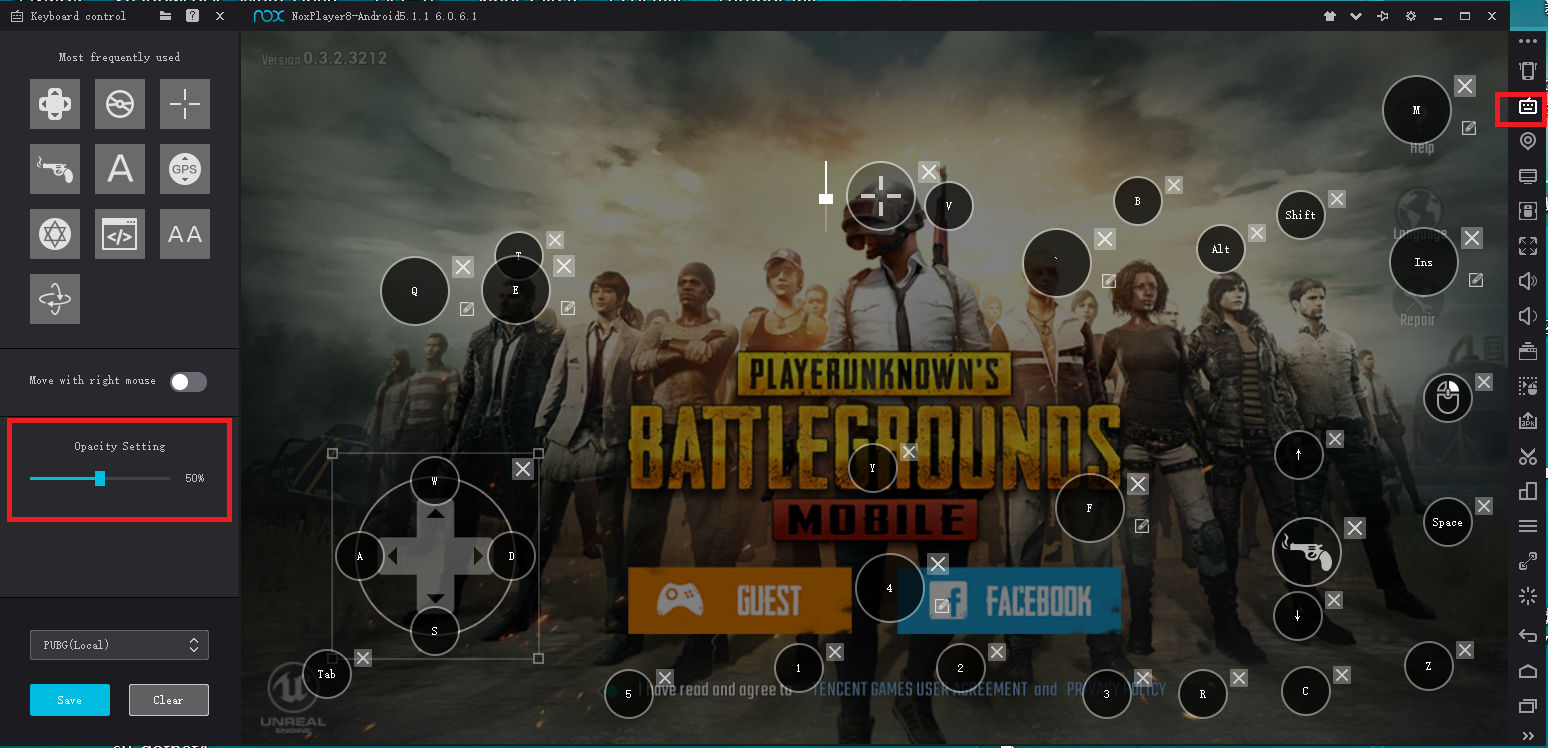 This PUBG emulator also supports other games other than PUBG and also various apps like Facebook, Whatsapp etc. It makes your pc behave exactly like an android phone. It allows the players to customize the controls in the setting according to your needs. It works great and supports keypad, gamepad and also handles high FPS games without any problem.
How to install?
Download NOX player from its official website.
Install it.
Open and you will find the play store app on the main screen.
Open the play store and log in with your google id and password.
Download Pubg from there.
Install it on emulator and enjoy.
MEmu player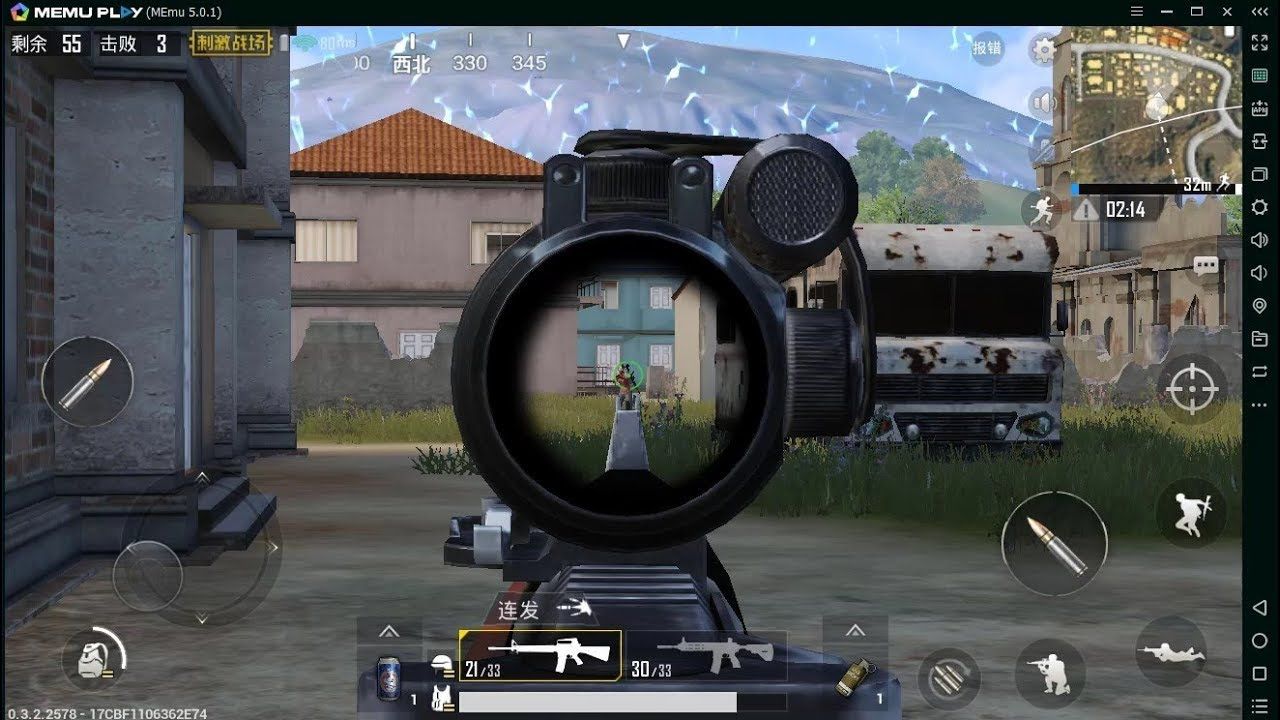 It is one of the top PUBG emulators which doesn't require various system formalities. It makes playing PUBG on PC easy. It has a greater ability than others to match the mouse and keyboard controls. It gives great performance.
How to install?
Download MEmu player.
Install it on PC.
Open it and click on create.
Open Google store and log in.
Download and install PUBG on it.
Make your settings and customize as per your requirements.
Whoa! You are done to go.
BlueStacks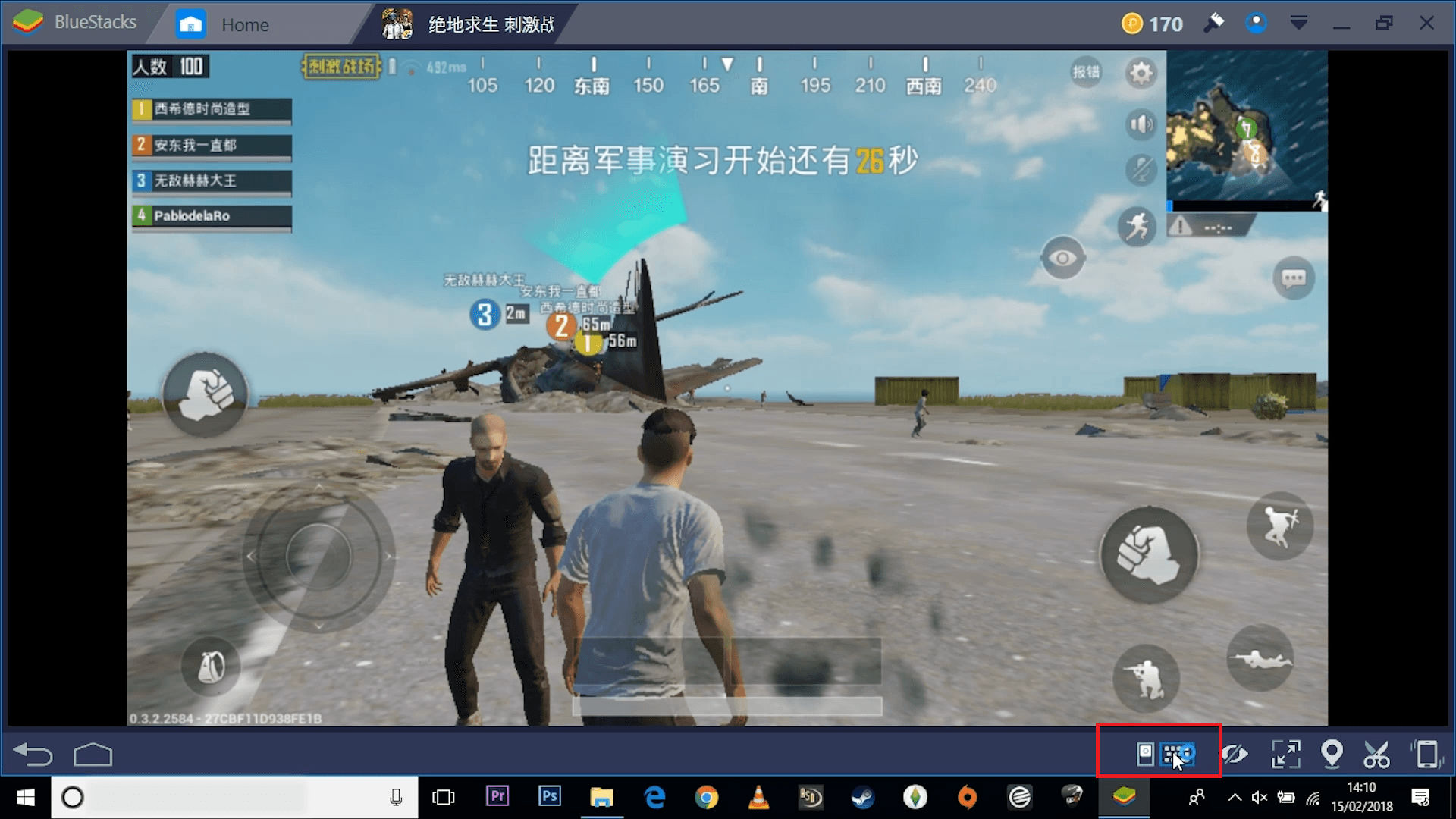 At a time, this PUBG emulator gained so much popularity being the only option available to play games like subway surfers and temple run. But now it also helps us to play PUBG with a very few clicks.  It possesses the right mixture of powers. It makes PUBG function smoothly.
How to install?
Download BlueStacks from its official website onto your pc.
Install the app.
Open it and click on Playstore app.
Add your account.
Look for Pubg and download it.
Install and enjoy playing.
Remix os player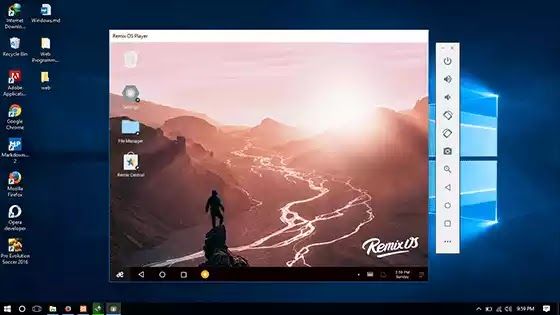 It is basically made for playing games. It consists of various options to customize according to your gaming preference. It provides a good control through keyboard and mouse. It is the only emulator which also supports to play multiple games at the same time. It requires Android marshmallow.
How to install?
Download ReMix os player on your Windows PC.
Install it and look for Playstore app.
Add your Google account with your credentials.
Download Pubg from store and install.
Enjoy smooth playing.
Bonus Read:
PUBG game on the emulator is a lot fun as the controls are at its best on PC. With the emulators listed about you can enjoy playing PUBG. If you are a beginner then you can have a look at these short tips and tricks articles with which you can extend your PUBG gaming skills.
PUBG mobile tips and tricks to have maximum kills in one round
It is always advisable to play this game for a limited time for many reasons. And if you think that you are addicted just put a let back and read the below article to avoid PUBG addiction.
How To Quit of PUBG Mobile Addiction
Which Emulator for PUBG on PC have you heard before?
The above-mentioned PUBG PC emulators help you to play PUBG on your Windows or Mac PC. All these emulators help you to play PUBG easily and smoothly on PC. But one should keep his/her Pc updated with the latest software or hardware. Among all the best emulator for playing Pubg on your PC is Tencent gaming Buddy as it is specifically made for playing it. We would also like to know if you have heard of any other emulator that is not listed in this list of best emulator for PUBG on PC.
Also, to run PUBG on PC requires high specifications with respect to graphics and processors. These PUBG Emulators are just the software to run the game. As you might know that PUBG is a high-end game which requires good graphics and processing speed. Thus, it may happen that your normal PC can face challenges while running this game even if you are using Tencent gaming buddy or any other PUBG Emulator for PC. Below are some top gaming laptops that can run PUBG game very smoothly with the support of the above PUBG PC emulators.
Best Gaming Laptops to Play PUBG 
With the coordination of better PC and good emulator for PUBG, you can smoothly run this game. To run the game on laptops having less or moderate configurations you can just lower the resolution settings and close all the apps running in the background.
I hope you liked the article, please subscribe to DroidCrunch on YouTube and Follow on Facebook, Twtter and Instagram. Stay happy!