If you plan to open an online store, then an eCommerce platform is all you need. An eCommerce hosting is an internet service that provides companies and individuals with the tools and features required for setting up and running a commercial website. An eCommerce hosting company offers the following services- database, SSL, payment processing services, shopping cart software, storage at the desired location, and much more. Besides that, using eCommerce web hosting service, you get terrific standard web hosting features like quick plugin installation, better webspace, and security.
Better eCommerce hosting is necessary for scalable business and overall eCommerce business success. Hosting your site on servers responding to your visitor's request immediately is essential. Meanwhile, your hosting platform should have a strong track record in hacking, malware, and security protection. It is vital to choose the right eCommerce hosting platform for storing your website content file somewhere.
If you have no knowledge about web hosting and you wish to put up an online store quickly and easily, then you don't need to worry much. The documentation website of web hosts and online YouTube videos are available on the internet to learn about setting up the website on a host. It is an easy and one-time process. You must, however, have a litter knowledge about choosing the right host for your online business.
An eCommerce hosting service will give you better scalability and reliability, and you can do the job well with focus. It is not a different hosting service but just a regular hosting. However, there are specific parameters you must remember when you think of hosting an eCommerce site. Why? Because people on your site will use queries more often. They will use the search page, search bar, or filters more frequently. In such a case, your website can get slow if more queries are running in the background.
Even on the product pages, they might be putting items into their cart, removing them from the cart, making online transactions, and whatnot. As such, it becomes your onus to give them the experience that they deserve by using the right hosting plan. Better hosting, such as cloud hosting or dedicated hosting, can allow a smooth experience for your users from any part of the world. You can choose your server's size based on the site's size and users. Choosing a scalable web host can be a huge plus. Most hosts are scalable, but some cloud hosting is really flexible and scalable such as Linode and Upcloud.
Keep reading to learn about some of the best hosting solutions you can use when hosting your eCommerce website.
List of Best Web Hosting Providers for eCommerce Site in 2022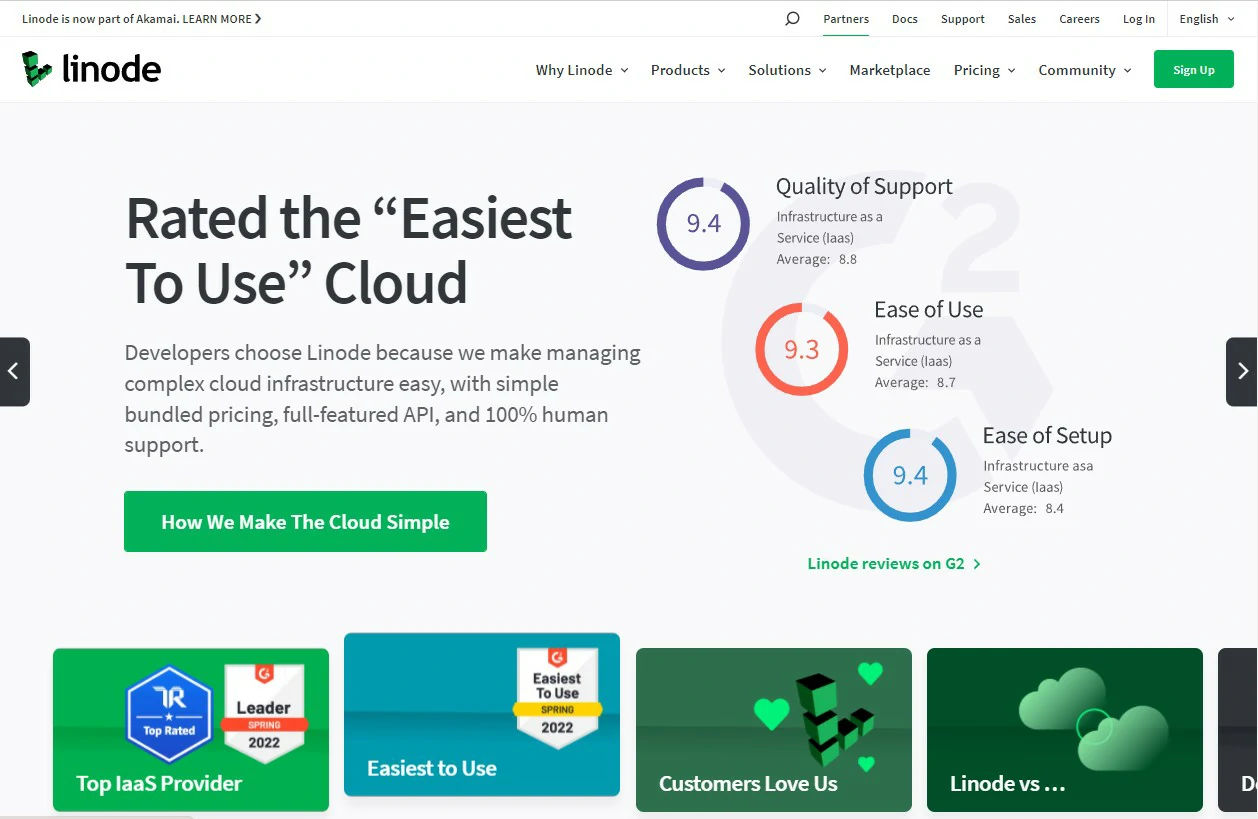 Linode is an eCommerce platform that provides Linux-powered virtual machines to support a huge range of applications. Christopher Aker founded Linode. It is loved by developers because of its affordable cloud computing and award-winning customer support. Linode allows you to deploy a robust cloud server within seconds, using Intel E5 processors and industry-leading native SSD storage on 40 Gbit of the network. It offers a free trial period of 7-days so that you can test the platform well.
Features- Alerts and escalation, archiving and retention, activity dashboard, access controls, permissions, and more.
Chemicloud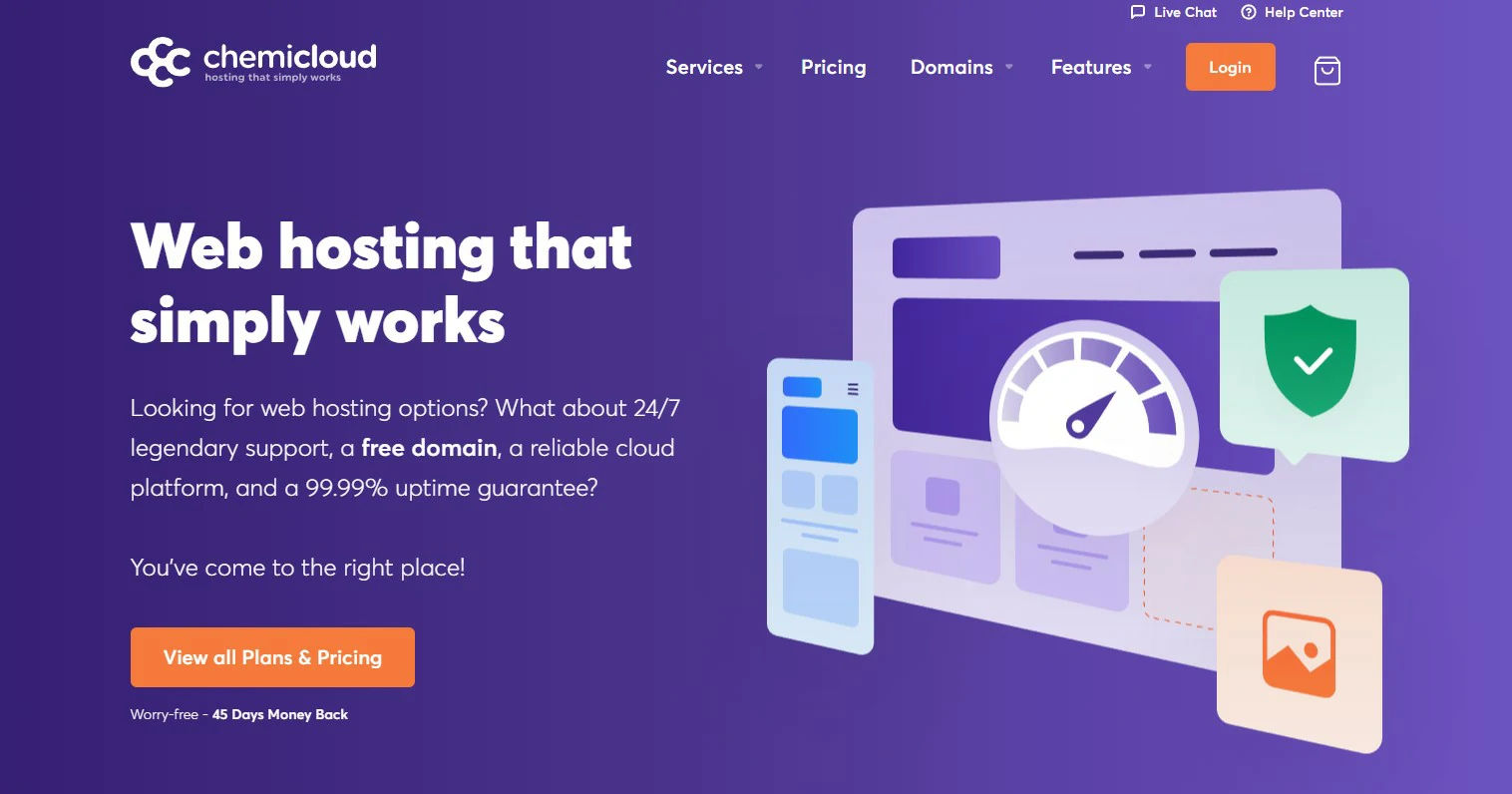 Chemicloud is a great eCommerce hosting platform that has ever been used. It is an American cloud-hosting company that was established back in 2016. Its support team is amazing and it is fast as well as reliable. It has been in business for quite some time now. Chemicloud has an impressive refund policy, dozens of site migrations, and a free domain name for a lifetime. It offers various hosting, including Reseller Hosting, WordPress hosting, Cloud VPS Hosting, and Shared Hosting. Its main goal is to provide customers with ease of use and transparency.
Features- Free SSL Certificate, free domain, unlimited websites, 40 GB SSD disk space, Free domain included, 30 days of backups, unlimited bandwidth, and more.
Cloudways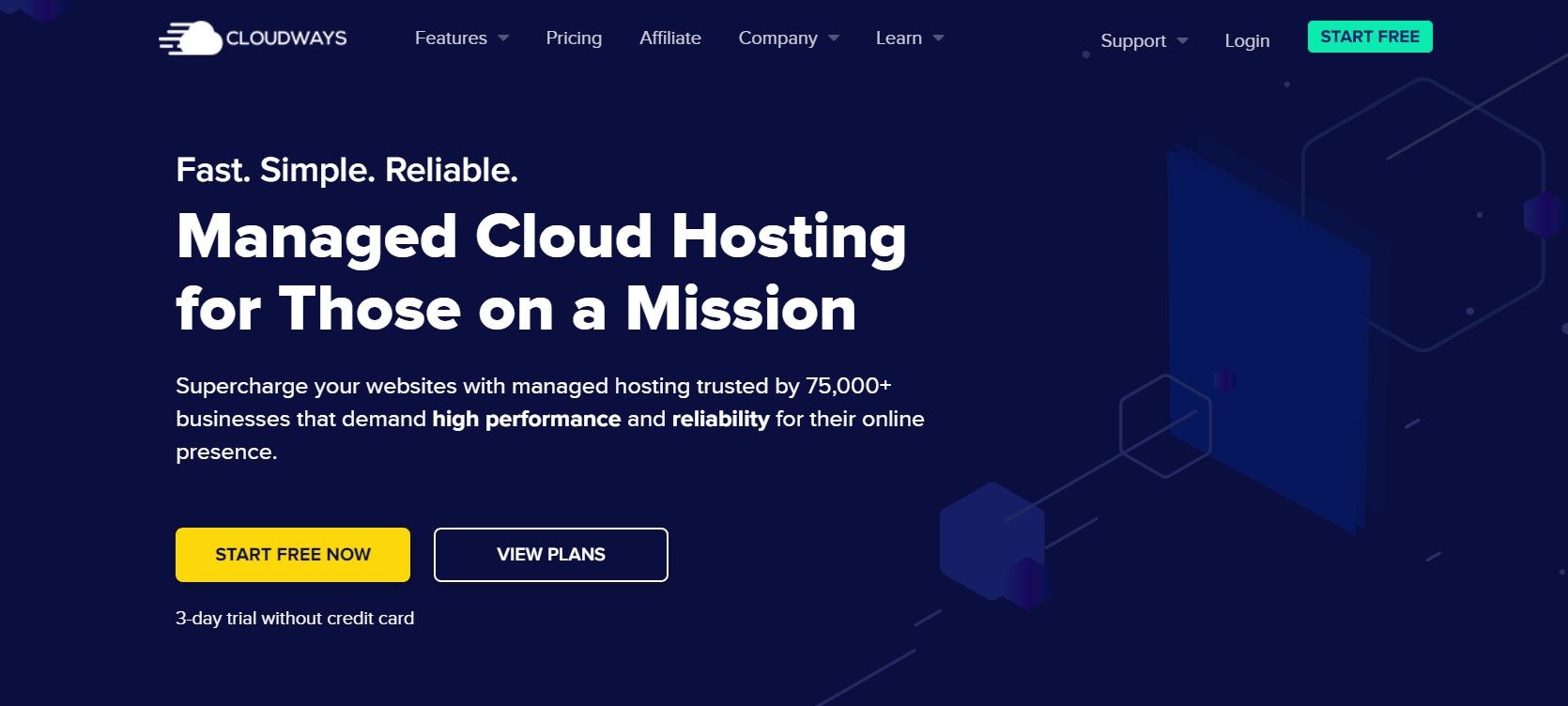 Cloudways is a standard dedicated cloud-based service for eCommerce hosting. It is scalable and flexible, and its well-managed pay-as-you-go offering is beautiful. It supports a range of eCommerce platforms that further simplify eCommerce growth. These platforms include – Magento, WooCommerce, OpenCart, and PrestaShop. It is straightforward to use, even for non-tech-savvy customers. It allows you to monitor your bandwidth usage and server's resources, manage security settings, schedule backup time, and more.
Features– One-click installation, reliable uptime, 24/7 customer support, and more.
InterServer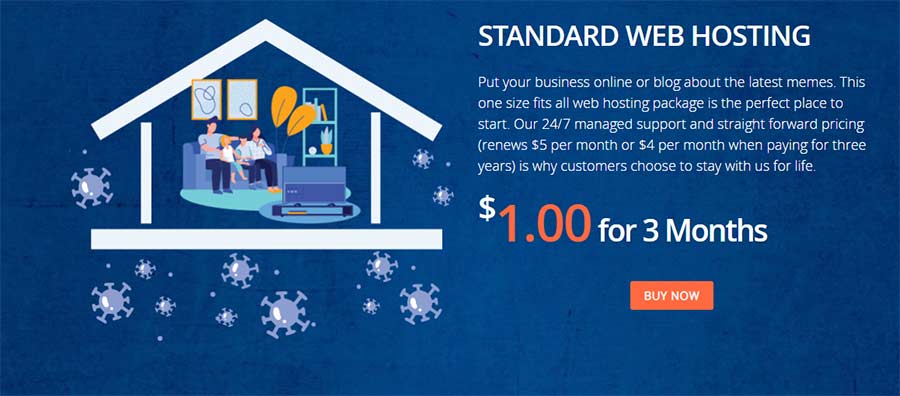 InterServer is a highly secure platform. It has numerous safety features. The SSL certificates are included in all of its plans, and you get access to Cloudflare CDN. It offers affordable month-to-month pricing, 99.99% uptime result, classic cPanel interface, weekly backups, malware, etc.
Features– Unlimited storage space, weekly backups, cloud apps, SSD caching servers, raid-10 storage, speed optimization, and more.
Bluehost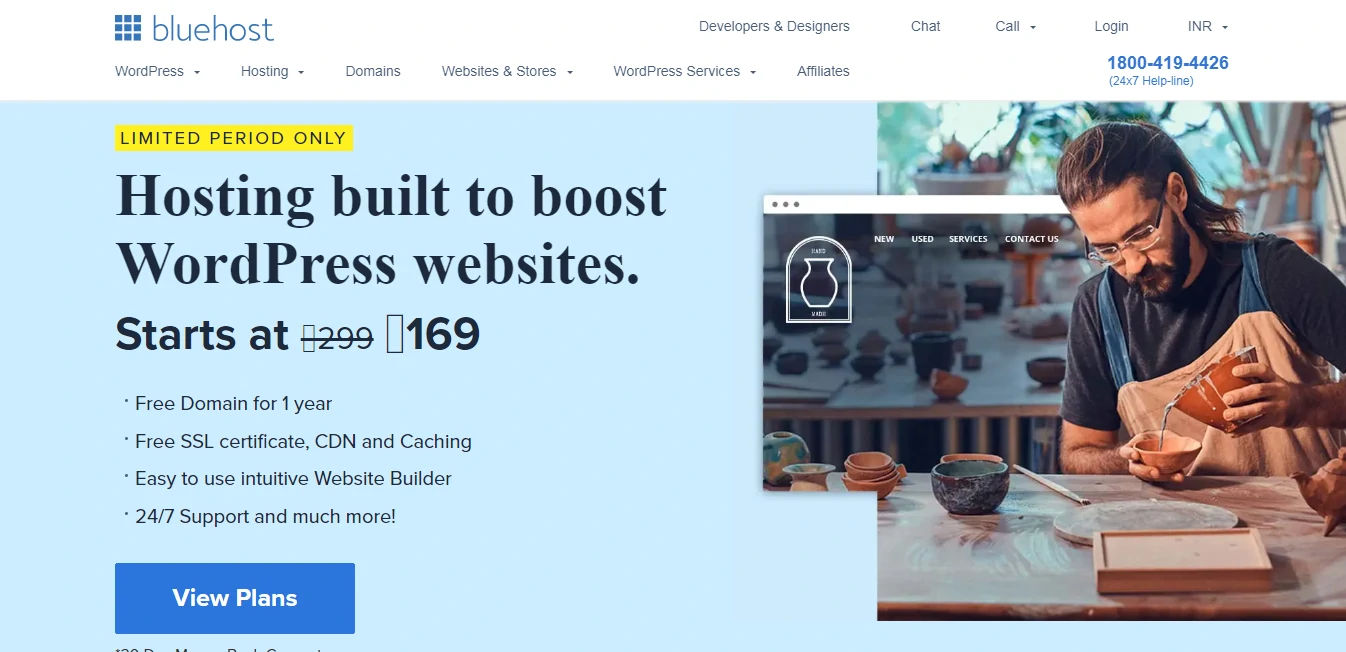 Bluehost is an amazing eCommerce service available. It is one of the most popular hosting services present all across the world. It offers excellent hosting at an affordable price and also backs up its services with helpful support. Generally, it is a perfect choice for entrepreneurs, local small businesses, and personal website builders.
Features– Approximately .65 seconds of average load time, free SSL certificate, 24/7 support, 1 free domain for the first year, and more.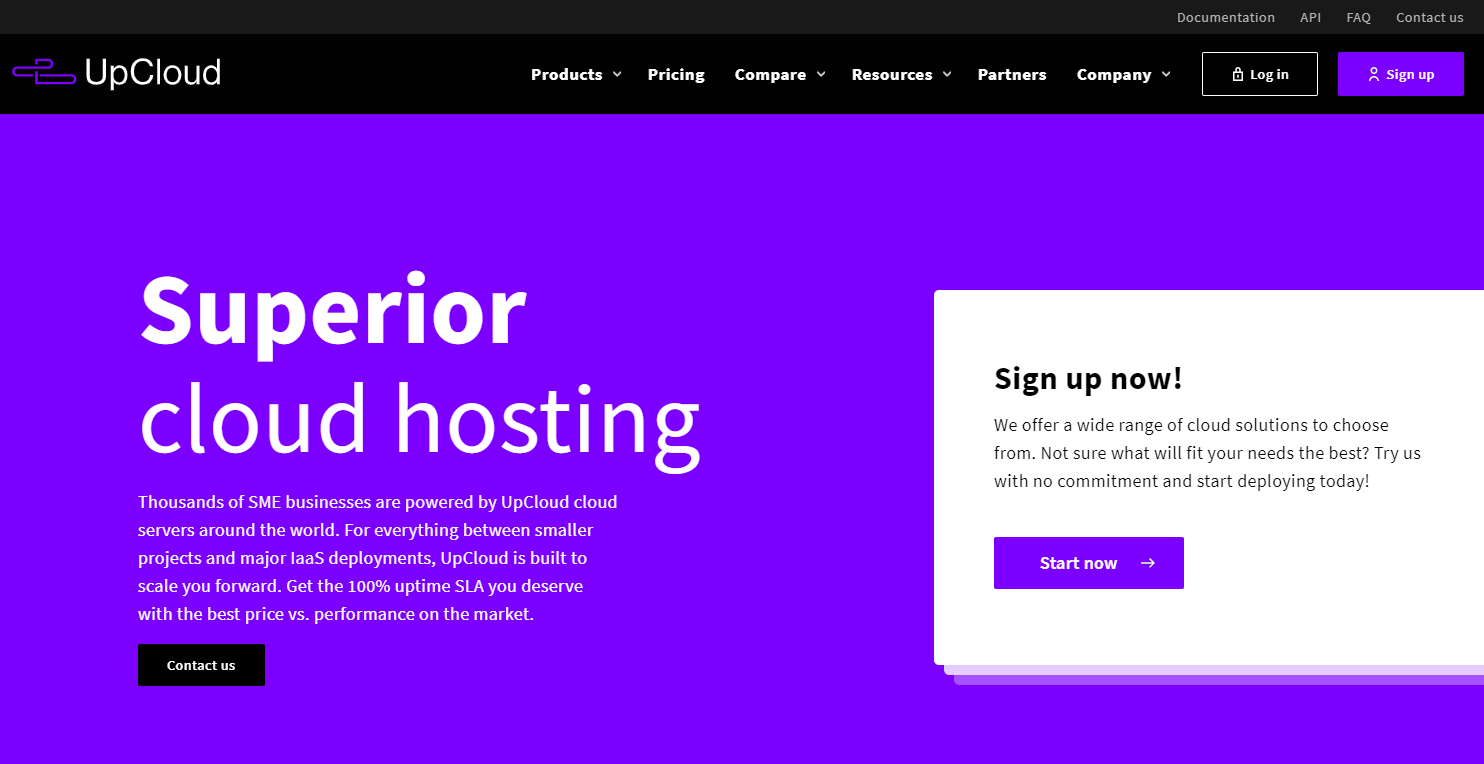 Upcloud is no doubt one of the best eCommerce services available in the market. It offers cloud servers with top-notch features. It is highly affordable and comes with a free trial option. In the world of business, it offers amazing solutions. It offers block storage, cloud servers, software-defined networking, and software-defined networking.
Features– Data recovery, file sharing, API, activity tracking, archiving and retention, and more.
HostGator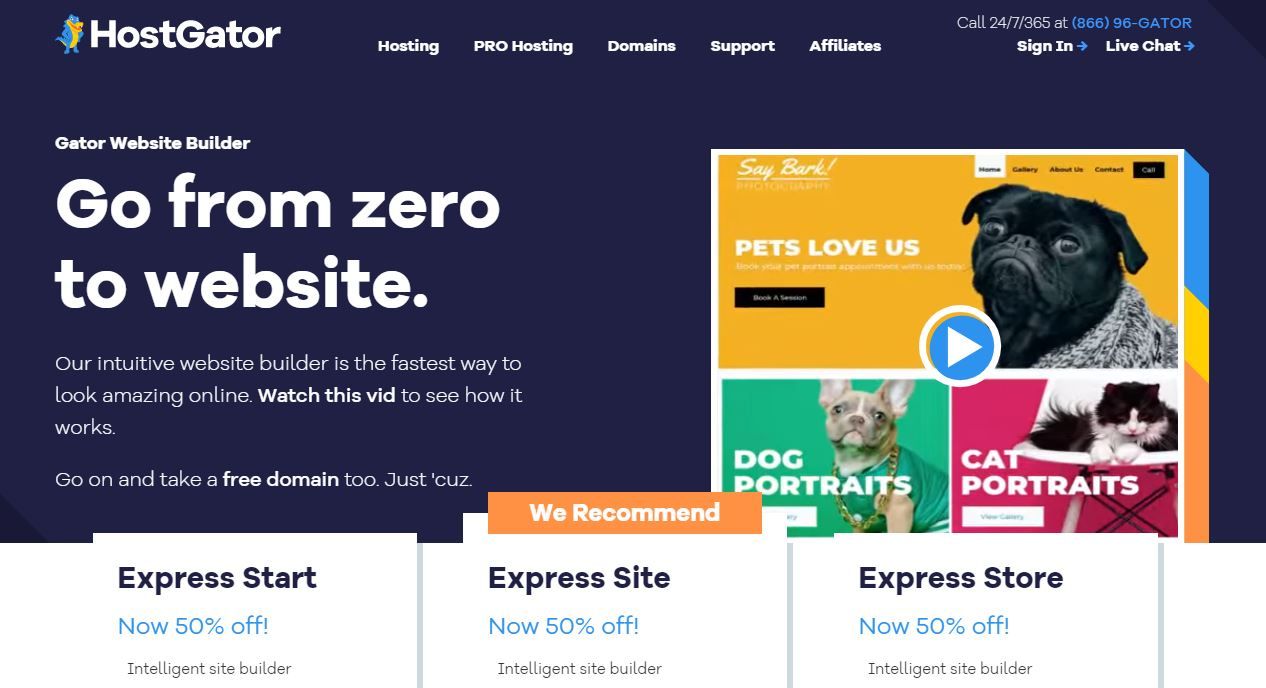 HostGator is a popular and feature-rich eCommerce platform. It has an amazing control panel that comes with many features ranging from a web-based file manager to highly advanced features like image manager, apache handlers, cron jobs, error logs, and more. It also offers a money-back guarantee of 45-days which is a plus point of using it. And other advantages of using it is- it offers rock-solid security, flexible email management, and no restriction on bandwidth.
Features– Site security and SSL, easy app integration, ad credits, domain registration, unlimited storage, dedicated and shared server, and more.
Hostinger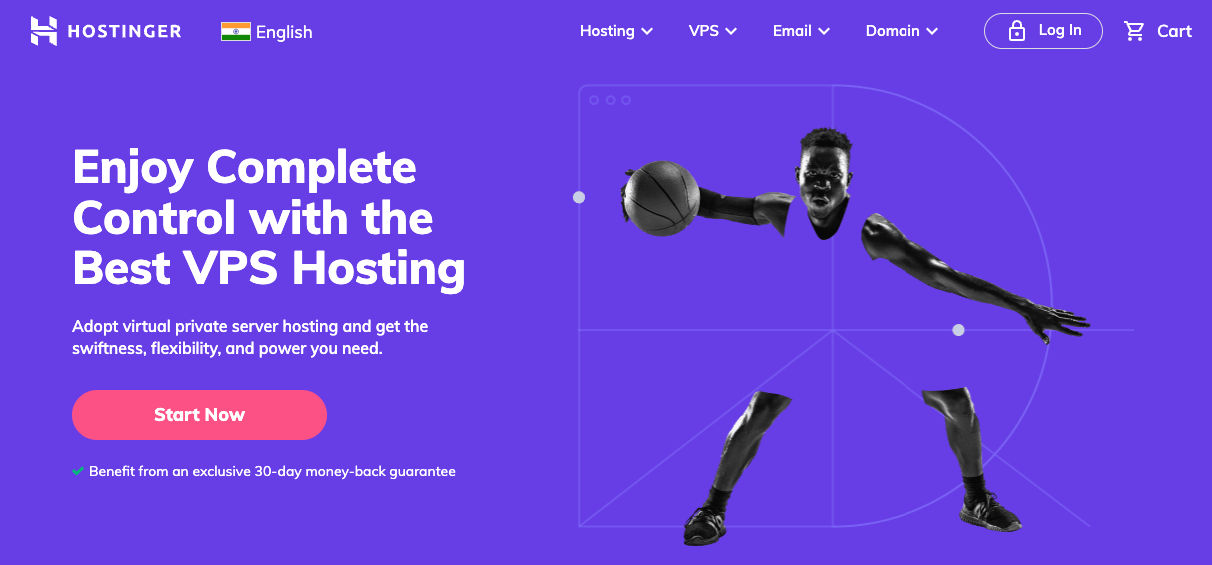 Hostinger is a highly affordable as well as feature-rich platform. It is most popular among entrepreneurs on a budget. It has become a well-known name in the WordPress hosting industry. Some of the reasons that make it a perfect choice for you are low flexible pricing options, 1-click WordPress install, multiple data centers, free SSL and free domain, excellent customer support, performance-optimized, and more. It also offers a money-back guarantee for 30-days.
Features- Unlimited bandwidth, drag-and-drop website builder, 24/7/365 customer support, unlimited disk storage, unlimited email accounts, automated backups, and more.
Over to You
A hosted eCommerce service is a type of platform as a service (Saas) that hosts online stores. These services have proved to be a boon to society. They have helped online stores to boost their sales. There are many such types of services available in the market. Discussed above are some of the best services that will work best to meet your needs.
The best eCommerce services are highly reliable, capable of matching your budget, and easy to use. It will have features such as inventory management, reliable and robust server technology resources, online payment integration, and expertise in security and compliance pertaining specifically to data management and web-based transactions. Keeping it in your mind, you can pick any one of your choices.