WordPress Visual Builders provide you amazing capability to design your pages the way you want. Visual Builders help the beginners a lot who are not proficient in designing via the code or through the back end. WordPress visual builders allow you to design your pages, sections, elements, rows and column not only through the back end but also from the front end. If you have been into WordPress developing, you might surely know about most or all of these builder plugins. WPBakery is one of the oldest which was named Visual composer earlier. You might be elementor fan or a Divi Fan for sure and looking for the views as to how others think and opine about these builders. Right?
So, just take a cup of coffee and lets talk about these builders one by one. By the end of this visual builders comparison article, you will find your best WordPress builder plugin.
Elementor vs Divi vs WPBakery vs Beaver Builder 2021
Elementor WordPress Builder
Elementor & Divi, these two are the top competitors when it comes to best drag and drop visual editor or builders for WordPress. They are neck to neck with each other. With the Elementor & Divi both, one can design any kind of website without wasting time. Both the builders allow you to design modern design websites pretty easily. The shape dividers, libraries, enhanced styling and customization options are very easy to perform.
I have used both the visual builder plugins and it is really hard to say which one is better over the other. Elementor Plugin has lots of possibilities with respect to designing. Also, there are so many add-ons available for the Elementor Plugin which can provide you everything that you need for a perfect website.
Elementor has grown faster than other builder plugins. It is not having single drawback that could make anyone feel limited of designing. Even the free version of Elementor provides you amazing visual editing experience. There are so many module in it that you can do anything. Even, for more module you can download other free add-ons available on the WordPress plugins store.
When you feel that you need to explore more of the Plugin features, you can go anytime for the purchase of Elementor Pro plugin which comes with more features and libraries that will make your designing experience way more better.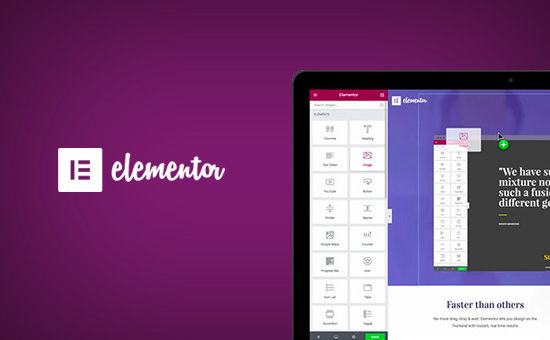 Divi Builder Plugin
Coming to Divi, it is an awesome drag and drop visual builder plugin. It is also my favorite. It is smooth and is having all the capabilities that you might be looking for website designing. Even without any library items, you can create eye catching designs with this builder plugin in just matter of minutes.
The elements look so identifiable that you will feel comfortable in both backend designing and frontend designing with this builder. It works best with the divi theme. Even if you have clients looking for custom websites, business sites, construction sites, restaurant sites or any kind of website, you are not restricted with any thing when using Divi.
I have been using Divi for many of my clients' websites and it works like charm for me. Probably, Elementor is the game winner however, as I have used Divi more than Elementor and I never felt if I should switch, so yeah, I can say that Divi is the top contender next to Elementor.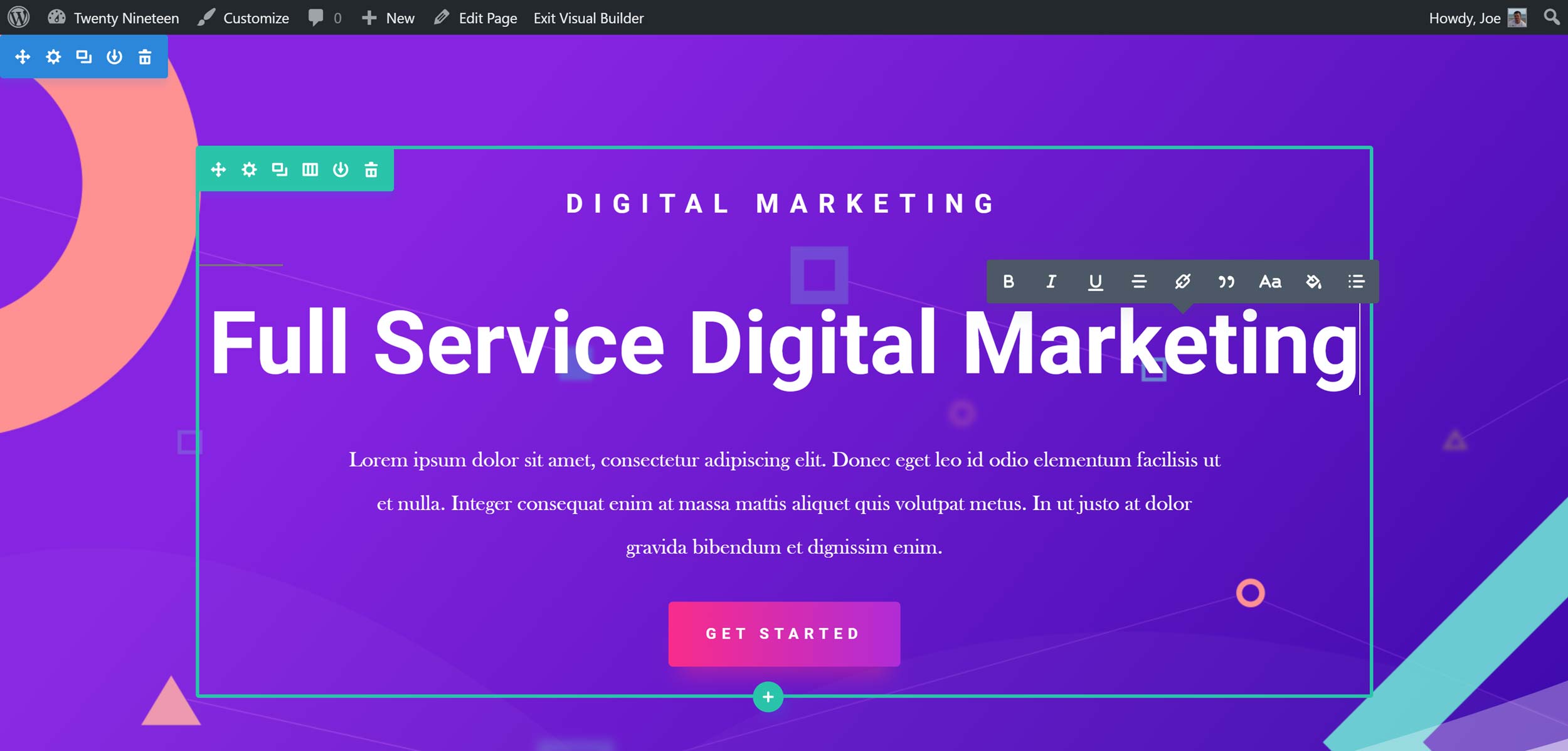 The cherry on the cake is that you can download many pre made templates from the Elegantthemes(which is the owner of Divi itself) for your Divi Builder and import it and use them in your projects.
WPBakery Page Builder
Truth be told, I am no big fan of WPbakery Page builder. It took sometime for me to hands on this plugin. And probably, it can not be the right hand for the beginner. However, the recent updates in the plugin have been pretty satisfactory and appreciating. But when it comes to comparison of WPBakery with other builder like Divi or Elementor, it fails to provide such smoothness and ease. I have encountered many compatibility issues with this builder in the past so I don't recommend this to any newcomer. But if you are into the WordPress for long time, then WPBakery can actually do wonders for your projects.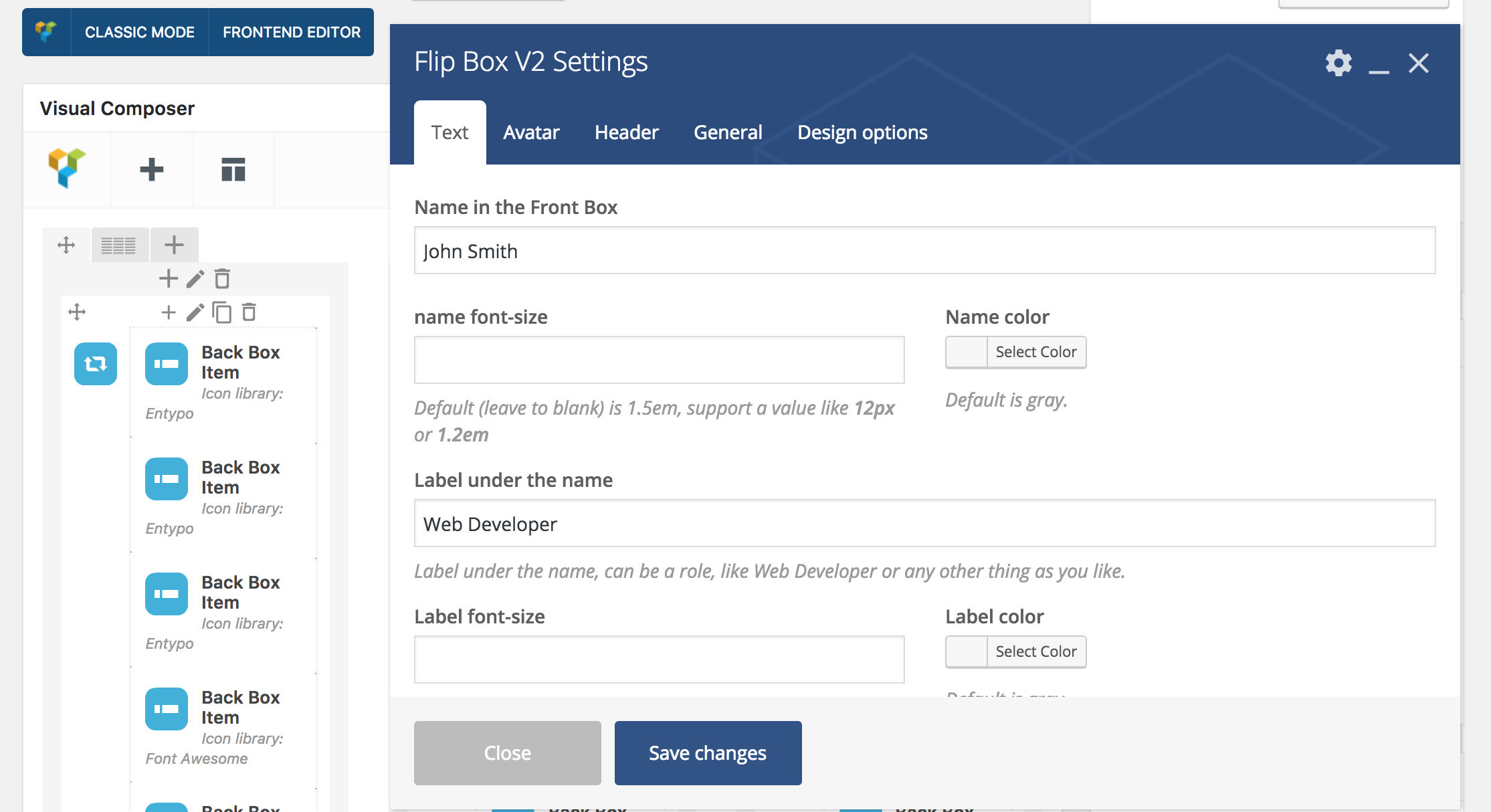 I am using WPBakery only on the website which have the theme requiring this plugin to be installed essentially otherwise I probably would not opt for it.
Beaver Builder
Beaver Builder is another visual editor plugin with lots of features and customization options. You can easily have a demo of this plugin on the main website of the plugin. It will take only few minutes. The plugin is very smooth and follows the modern builders mechanism.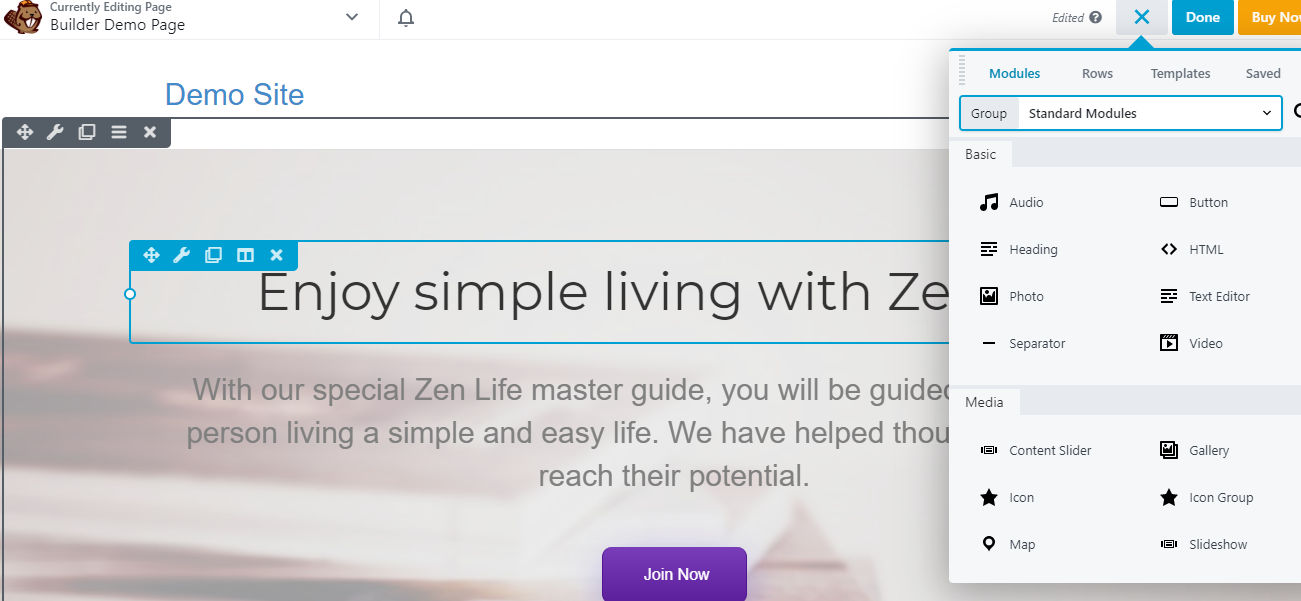 Beaver Builder is easy to use and capable of developing and designing modern websites. But when it comes to comparing it with Elementor or Divi, it losses the game.
Over to You 
So guys, these are the top Page Builder and visual editor Plugins for WordPress websites. If you have a new website and looking to design it then you can opt for Elementor or Divi. Remember that Divi works best with the Divi Theme, so I would recommend to apply Divi theme if you want to choose Divi Builder. If you have a premium theme then using WPBakery will be the best. You can also explore Beaver builder and see if it something you might be looking for. The decision is all yours. Thanks if you read this article so far. Why don't you subscribe to the mailing list and get amazing content right in your inbox.