Losing a digital device especially a smartphone is terrifying 😰. Our smartphones are a storehouse of all personal data and private memories. If stolen or lost, that can cause a great loss and heartbreaking consequences. If you are a Smartphone user then don't forget to set up and enable included phone-locating software's in your device. And make sure to have accounts on Google's Find My Device and Samsung's Find My Mobile that are used for tracking phones and to find the location of your device. These are certain built-in options that can be used as long as your phone is on and connected to any Wi-Fi or mobile networks.
Find My Device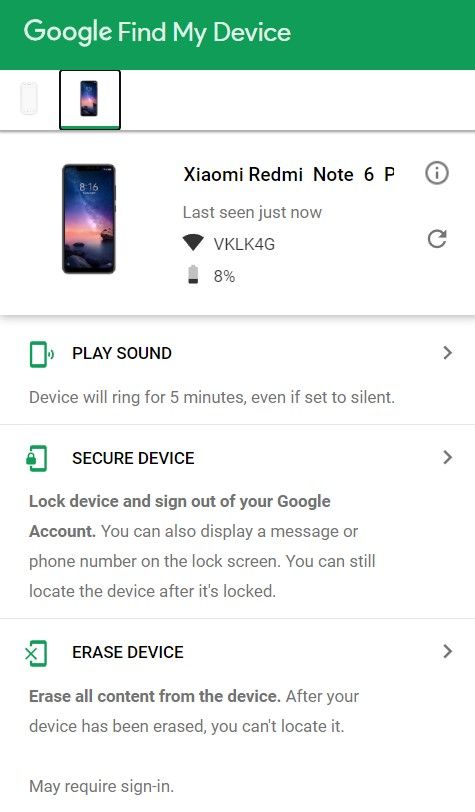 Google's Find My Device is a must-have software application for smartphone users. It gets enabled automatically when you add or make your Google account on the device. To check if the services are active you can go to Settings>Google>Security>Find My Device while making sure Find My Device is toggled on. Features of Find My Device include tracking of not only phones but also tablets and smartwatches through GPS. This app is free to download from the play store on your smartphone and once you install it to log in and enable the location tracking. After this when the app starts running you will be able to locate your device the only condition is your smartphone must be connected to a data source.
There is another method for the same purpose. You can track your device by using Find My Device's website directly in any browser. When you logged into your Google account, you can type "find my phone" into the Google search box and if the phone you are tracking has its location tracking on and is connected to the internet then you will be able to find it out. And since you will be using someone else's device to find yours make sure to log out of all accounts once you're done. This app is very easy to use and user-friendly so it can be your go-to for recovering your lost Android smartphone.
Find My Mobile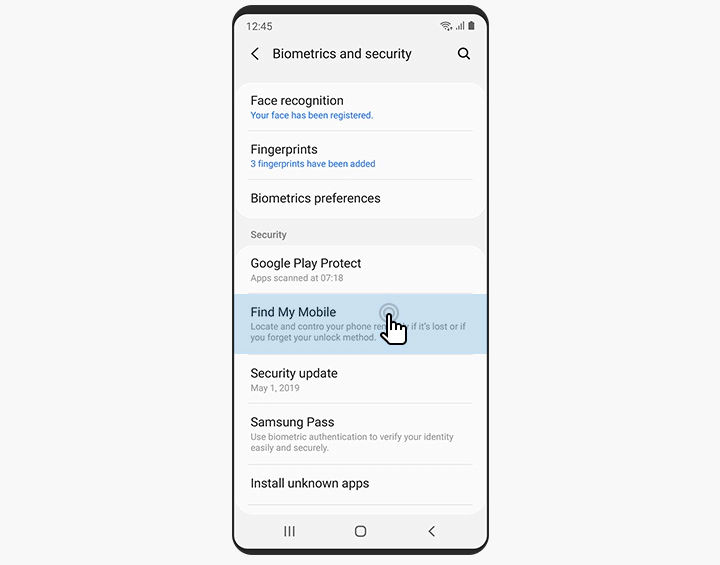 Find My Mobile can be used by only Samsung users. People wanting to use Find My Mobile have to go to their phone's Settings > Biometrics and Security > Find My Mobile. And once there they need to switch on the toggle. After this, there will come two options to enable these are: Remote Unlock and Send Last Locations settings. And once you set this us you can then use your phone remotely. Samsung users have another option to log into Samsung's website on any browser to track their phone.
Some Useful Apps to Track your Lost or Stolen Smartphones
In case when you are not able to find any native way to track your phone, you can use a third-party phone-tracking app to get the job done. They may cost you a subscription fee and save your information on their server. When you choose to take the help of a third party then make sure to go through the terms and conditions or privacy policy very thoroughly.
Life360: Family Locator & GPS Tracker
This is a free-to-use application specially designed for families. It lets you keep a track of all your family members by tracking their smartphones. In this way, you can track any of your family members' phones in case if they lose their phone.
Where's My Droid
It is a free app with paid options. This app is used for finding smartphones. It allows you to find your device by taking pictures of your surroundings, making it ring, tracking GPS location, setting up a password, and wiping phone data as a last resort. Although, most of the features of this app come under paid version so you have to spend some money to make use of its services.
Cerberus
Cerberus may be the best phone tracking app that you can have. It comes with a lot of amazing features and is secure. It lets you access your lost device remotely. You can also wipe the data, take photos and sound alarms to detect any thieves around. It is not free and has a price starting from $5 to $6 per month for tracking one device.
Prey
Prey is a free app for up to three devices and becomes paid for more than that. This can be used on phones as well as on computers. You just have to sign in, sync your device, and then patiently sit back and wait. And if ever you need to track your phone, then use a computer, log in to your account and start tracking. This app will not track your phone's location until you will allow it to so it ensures security and safety. You don't need to take tension of your privacy while your phone is in your possession.
Track it Even if it is OFF
All the tracking apps stop working as the phone is switched off. To overcome this problem, you can use this app which contends to perform/simulate a fake switch off while the mobile device is in the custody of someone else. During this fake lock, the device will keep sending locations, audio, photos, and other sensitive data through which you can track your phone and locate the thief. Apart, from this fake lock, there are many other useful features in this app through which you can protect your costly smartphones from unexpected loss.
Crux of the Article
Talking about myself, I also lost my device on my birthday itself (who can forget when such things occur in such instances). Unfortunately, I had only Google Find My Device app installed on it. After just 10 minutes of its dislocation, the person who got switched it off. I could only know the last location of it. However, I could secure my data with the app. The person who received was not a good person, as a result, I could not contact him/her otherwise you have options to track the location if the thief is using the smartphone.
So, by using some of these apps, it is not 100% sure that you will get your stolen device but you will have more chances of retrieving it compared to nothing installed on it for security reasons.