Snapchat is a messaging application software for Android and iOS users. It allows the connection between any two persons via videos, images, aka snaps. The one characteristic feature of Snapchat is the message becomes invisible or inaccessible for the receiver after some time. One of its features that makes it most special and popular is Snapchat filters. These filters are fun and very easy to use. When you take a snap, you can edit it using different filters by swiping left or right. You will see many cool geo-filters, current time, color adjustments, stickers, weather, and everything in between.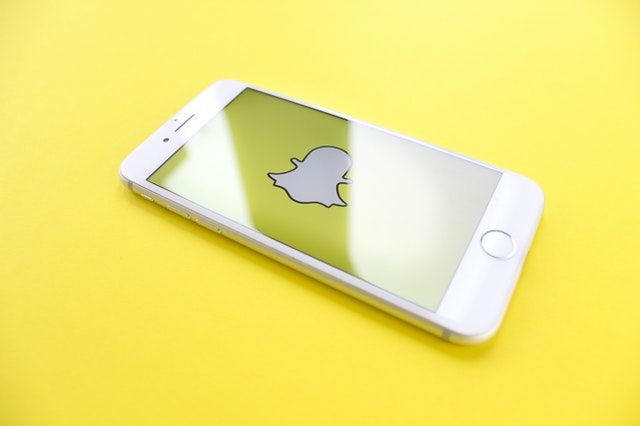 Popular Snapchat filters You Can Try
Let's have a look at some of the best Snapchat filters-
Pecan: Pecan is a filter that instantly gives a tanning effect to your picture. You can also control the effects with simple tweaks. It is an aesthetic filter on Snapchat that adds graininess to the picture and ace the textured filter. In case, if you don't like the graininess, you can remove it with just a tap.
Vogue Noir: Vogue Noir is that one filter that has helped a lot of people to live their dream for some moments. This filter brings you to the cover page of a Vogue magazine. It takes a lot to get there, but if you wish to see how it looks or feels to be on the cover page of such a great magazine you can simply use this filter. It is one of the most trending filters as it lets users enjoy living their dreams.
Cartoon 3D Style: Cartoon 3D Style is a very interesting and funny filter. As a child, we all wished to get a look like some character of Disneyland. With this filter of Snapchat, you can let the child in you happy by getting a cute face like a Disney character. This filter lets women look like Disney movie Frozen character Anna and the men to look like Kristoff.
Old: It is one of the most trending filters of Snapchat. Users loved this filter as it was funny and exciting. Everyone thinks about how will they look when they grow old, these filters just serve their curiosity by showing them their older self. The old filter lets the user has a glance at the future. This filter takes the face and turns it old by adding some wrinkles and greying the hair.
Love Mood: Love Mood is one of the best filters to impress someone with your pictures. It simply removes the acne from your face and adds some glow to the skin. It is very helpful in situations where you try to avoid the camera because of your acne as with this filter you can get a imagine with clear skin.
VHS: VHS filter of Snapchat adds a subtle CRT-like glitch theme to pictures. Retro filters are evergreen filters. In addition, it also adds your date, name, time, and a "Playback" button so that you get a complete throwback feel.
Dramatic Warm: Dramatic Warm is a filter that is very useful when you are taking pictures in an area of less light. It makes the picture looks more yellowish by adding a little hue of warmth to your snap.
Distortion: The distortion filter of Snapchat is among the most loved filters. It kind of shows how draining life is at the moment. This filter will take your picture and show it as it melted the face against the corners of the screen. And the monochromatic tweaks added to give it a rotoscoped quality.
Recording: The recording filter of Snapchat gives your video a look that is being shot on a Traditional Cam Recorder. This filter is in trend and loved by the users to create short and memorable videos.
Frame: Fame filter is developed by Enfrnz. It is best for users who prefer simplicity. It enhances the imagine saturation resulting in bright picture quality. It can be used on a non-makeup face to get a picture with smooth skin.
So, these are some of the popular and trending Snapchat filters that you should definitely try if you haven't tried them yet.