In the era of smartphones, it has become essential that you must have an application for your business or organisation apart from the website. Creating applications on Android Studio takes little bit of time and effort. When you are beginner it may take more time. But there are number of websites and tools on the internet to create android apps on your smartphone in no time. In those tools, there is one Sketchware. In this sketchware review I have compiled the results considering some pros and cons.
Why to choose Sketchware
Pros
[alert-success]
It is free to use
No watermark or self promotion
Easy To Use
No programming experience needed
Visual Drag & Drop Integrated Development Environment (IDE)
Availability of learning material
Block helper
Quick test of application in smartphone
Upload on playstore
Other Features
[/alert-success]
Sketchware is absolutely free to use application like Android studio software for PC. But the different exists in flexibility and approach. There is no watermark kind of thing occurs unlike there in other websites which contend to make applications for free. Using sketchware is like a game of children. There is nothing you need to worry about. You just need to learn the skill of using right boxes in order to make sense. As you don't need to bother about writing the code for your activity. You can import images as well. There are availability of icons as well.
Let me explain you with screenshots.
When you first open the application you will see a Getting Started Dialogue box. Closing the box will find a floating action button on bottom right corner to add a new project. After clicking the new project, you will see a new window where you can name your application and set a App icon which will be displayed when you run the applications. Apart from this you can change package name and version.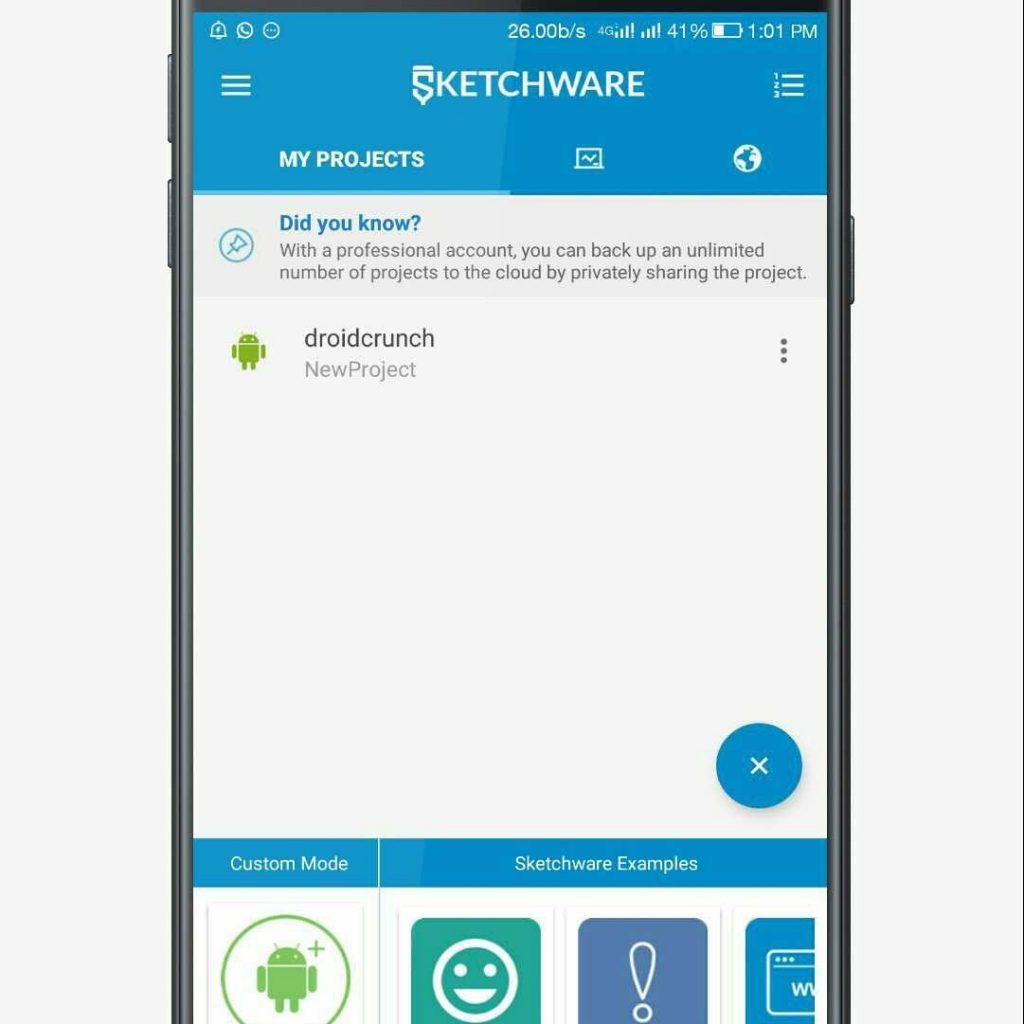 When you fill up and set everything hit save. Now you will find the activity like there in the screenshot below. View tab will indicate your layout and logic tab indicates the functions. In other words, you need to arrange the widgets in view tab and set their behavior in logic tab.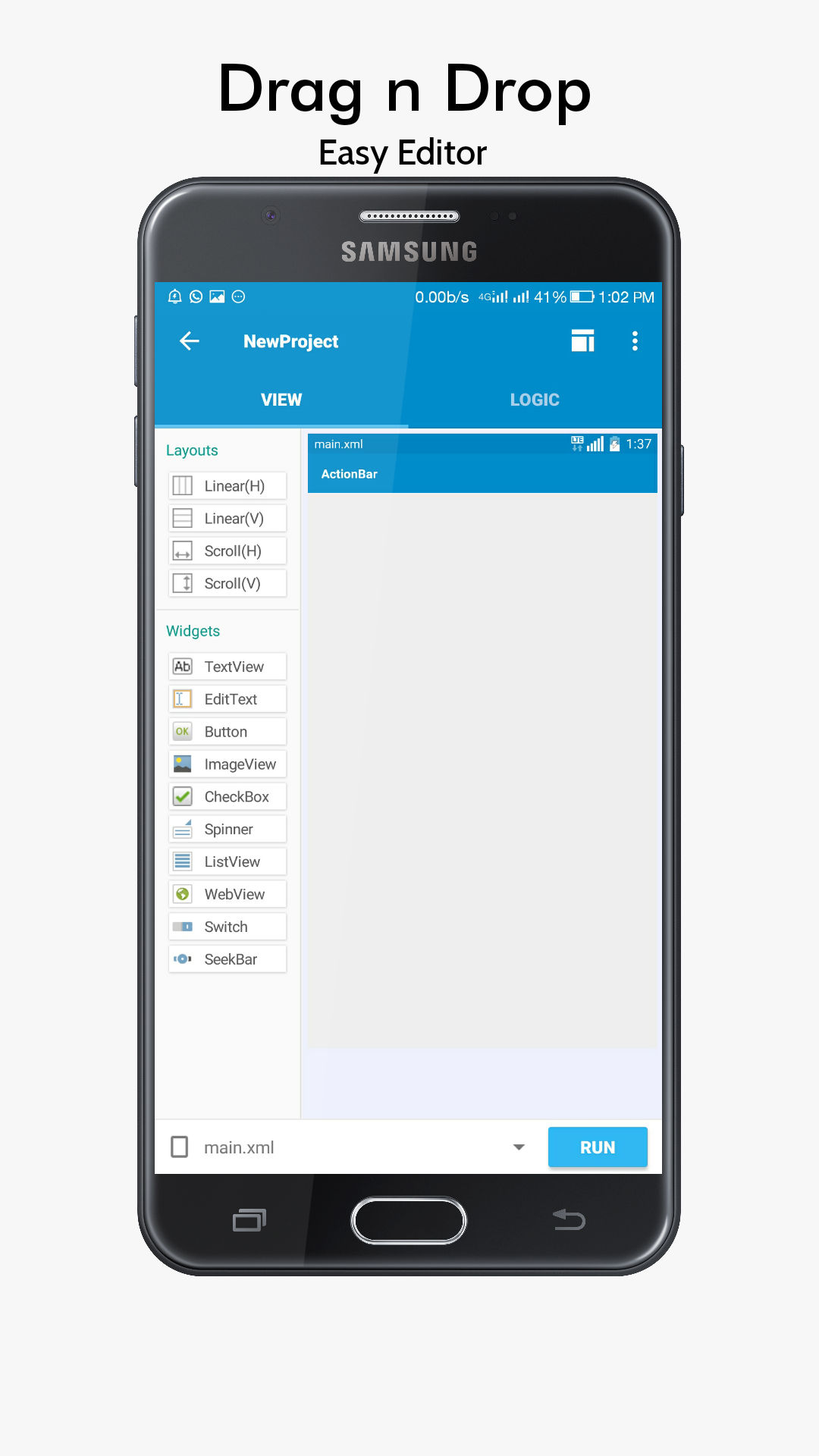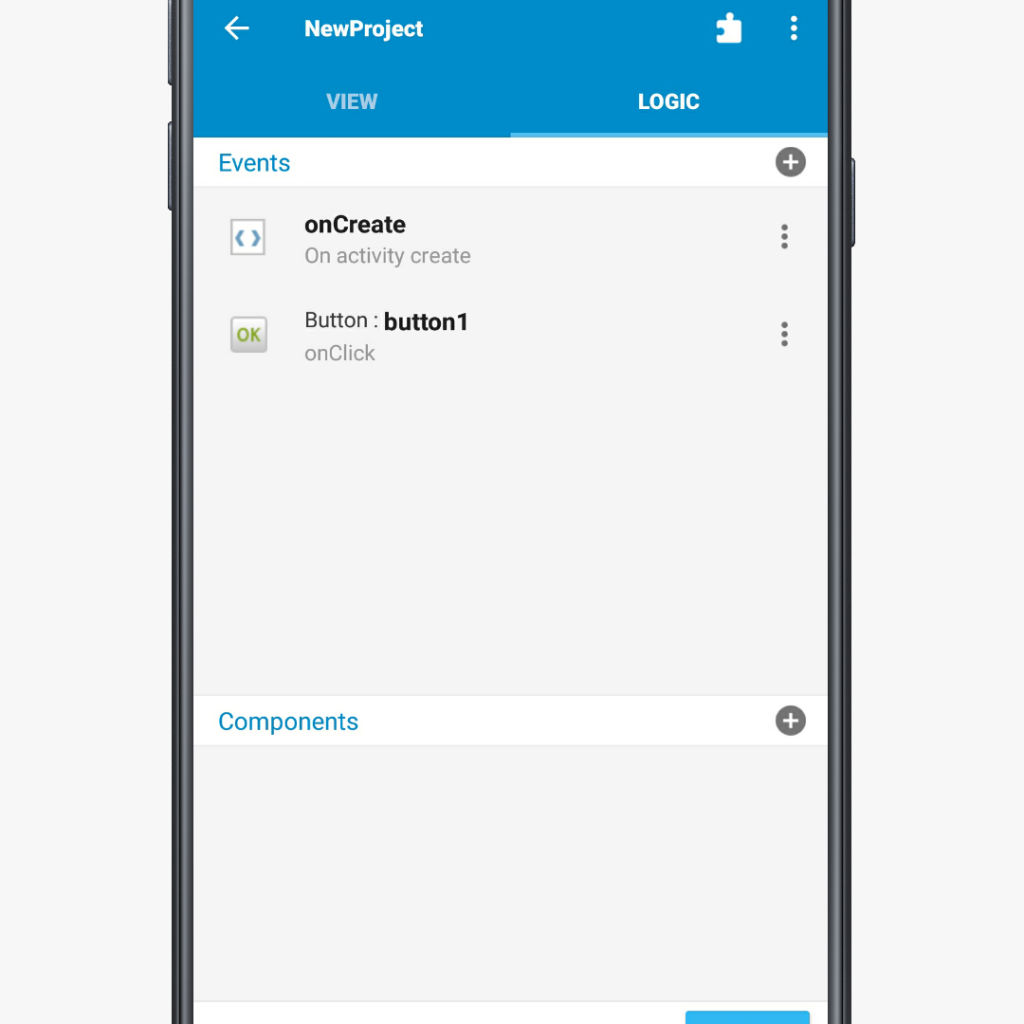 If you are already a developer you will hardly find any issue using the application. But for those who are new to Android development there is a Tutorial section in application where you can learn everything. You can know about the Intent, SoundPool/MediaPlayer. In tutorials, you do not need to read the text and apply yourself. Instead it will be like live practice.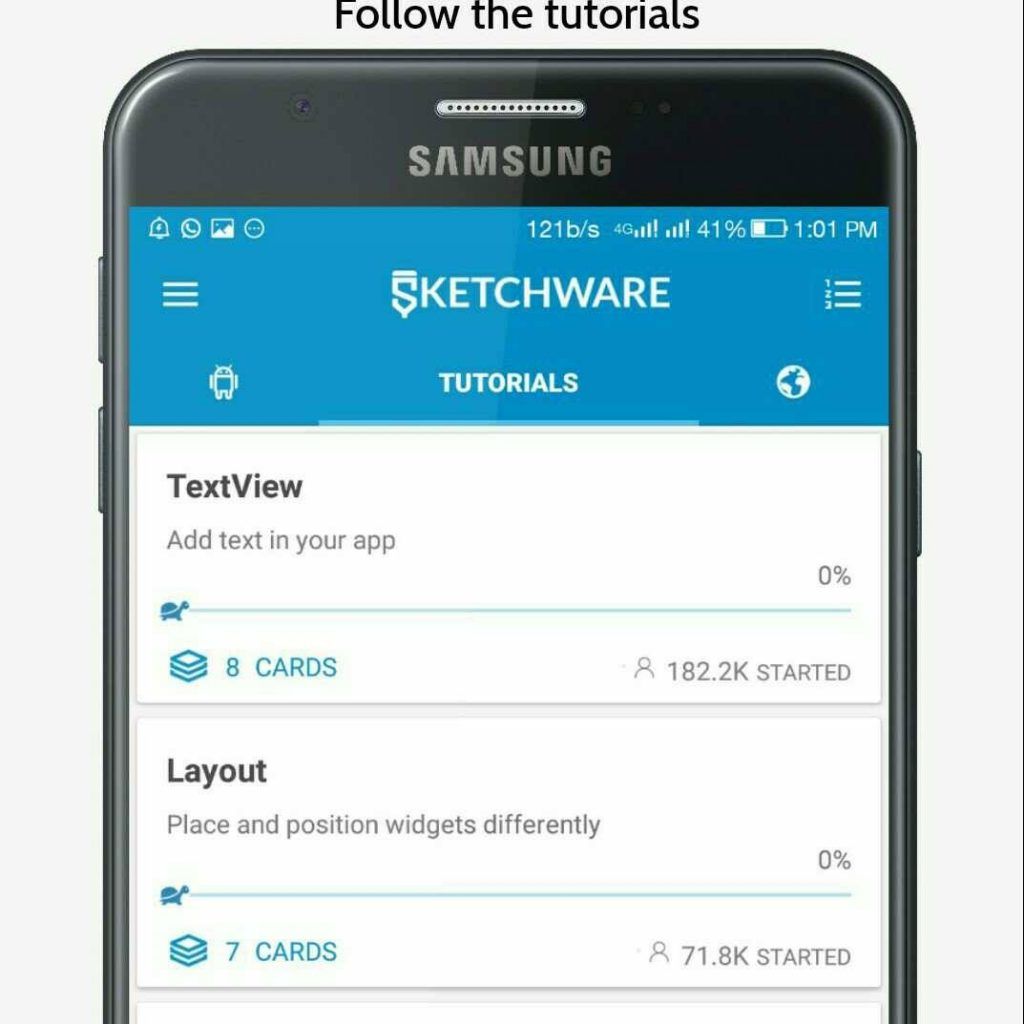 Apart from learning widgets and basic material there is block helper to help you in using suitable blocks in appropriate place.
Block helper activity will be having two tabs – Define Blocks & Invalid Blocks. This will help you to better understand the applicability of each block. Wherever you find any error you can get quick help from Block helper.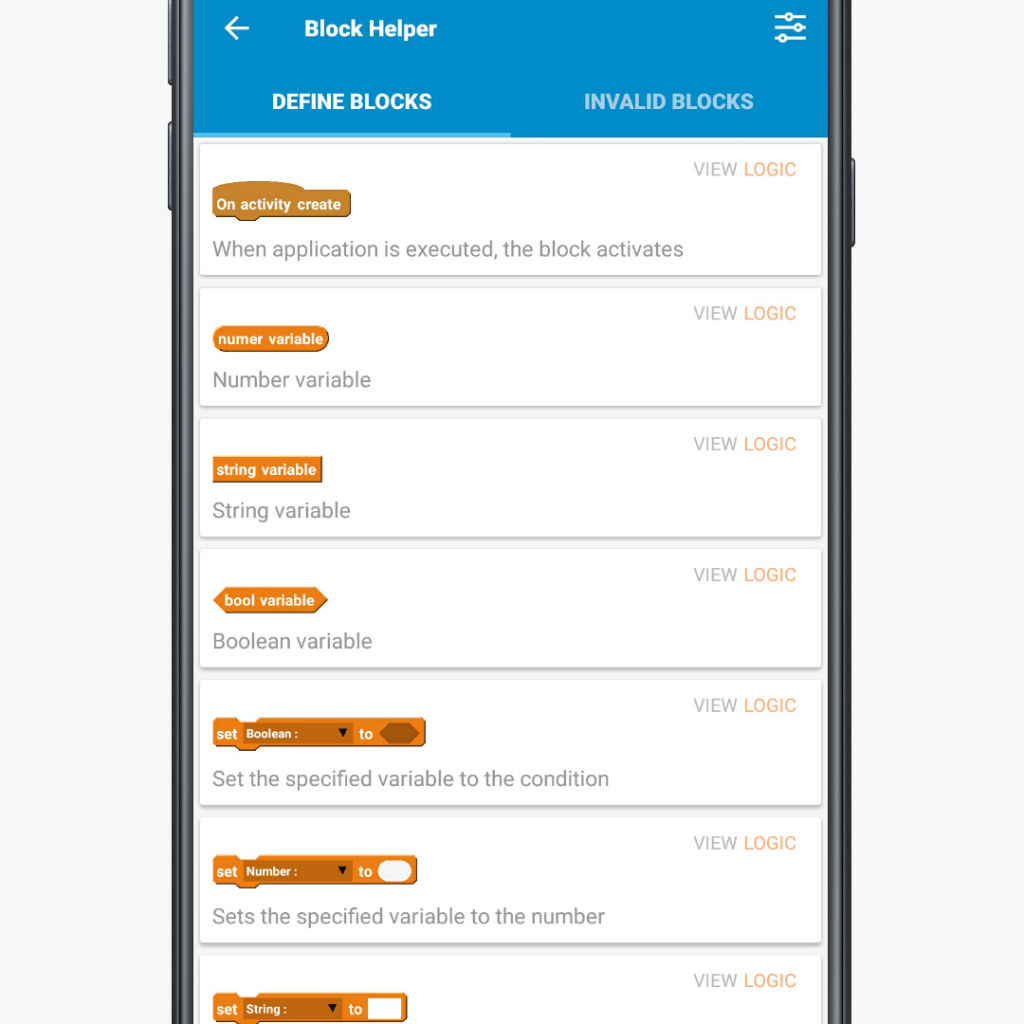 Once you are satisfied with your project you can upload it to the Google Playstore provided you are having a developer account.
Cons
[alert-warning]
Advanced tutorials are not free
Not for professional designing
For small applications
[/alert-warning]
Though the application is free to use. But if someone wants to learn from the app, he/she will have to spend some money for advanced tutorials where basic tutorials are absolutely free. There is no denying the fact that the productivity that a computer provides can not be replaced with the mobiles easily. Following this , the application can not provide the accuracy and functions that one can use in Android Studio Open Source Software. However, you can use it for creating small applications on a go and experiment with the things.
Sketchware Review
Sketchware review has been done considering some facts and points in mind. If you are reading this, you can also review the application.