It's about the competition you're up against and how you strategize to compete with it. You can always win if you know how the winner planned their way to the top. While most marketers focus on improving their SERP rankings and traffic, few pay attention to the competition they're up against. If you want to outrank your competitors and get more targeted traffic than they, then you need to track their search engine rankings as well as your own.
With the help of the SERP tracking tool, you can achieve your goal. Here are some top-rated SERP tracking tools that will give you all the information you need to know about your competitors' movements in Google search results.
Search engine optimization, or SEO, has become the go-to marketing strategy for many businesses, and with a good reason: it can get your website to show up on the first page of search results. This means that you're one click away from getting potential customers to visit your site.
However, before you can get that coveted position on the first page of SERPs, you'll need to track your progress and keep an eye on how well your company's search engine marketing efforts are going. Here is a list of some of the best SERP Tracking tools to help you through.
Best SERP Tracking Tools for June 2023
The growth of search engine optimization (SEO) is one of the most important aspects of online marketing, and SERP tracking tools have played an integral role in this process. As the internet has continued to evolve over the years, SERP tracking tools have evolved with it. The following list showcases some of the most popular and valuable SERP tracking tools available to marketers today.
Moz Pro

Moz Pro is a service that provides users with valuable information on their company's web rank, competitors' rank, and keyword rank. It also shows you what to do in order to improve your ranking and how much traffic you're getting. Moz Pro has five different plans with varying features for all needs. For $99 per month, Moz Pro offers its business plan, which includes all of its essentials like tracking up to 10 projects, unlimited campaign management, research reports, site crawls for indexing tracking, and more. Additional features are available such as localized SEO data for 50 countries or 1 million keywords for $199 per month. The business plan also includes a 1-hour consultation from an SEO expert every month with no long-term commitment.
Moz Pro Features
Track your rankings
Understand your visitors
Crawl and audit your sites
Optimize your pages
Find link opportunities
Create custom reports
Moz Pro Pricing
Standard: $99/month
Medium: $179/month
Large: $299/month
Premium: $ 599/month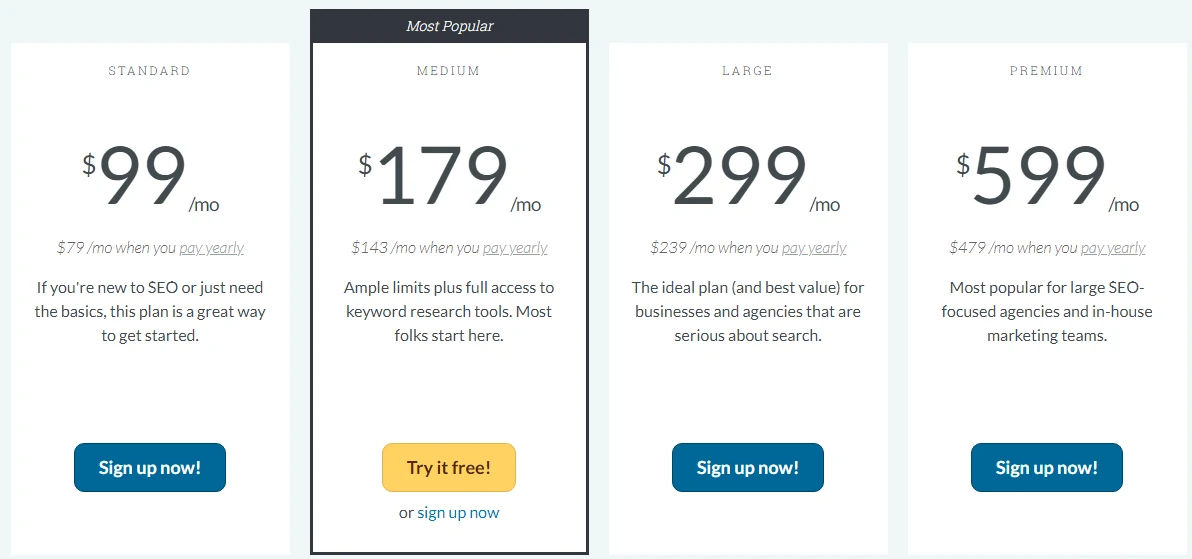 SEMRush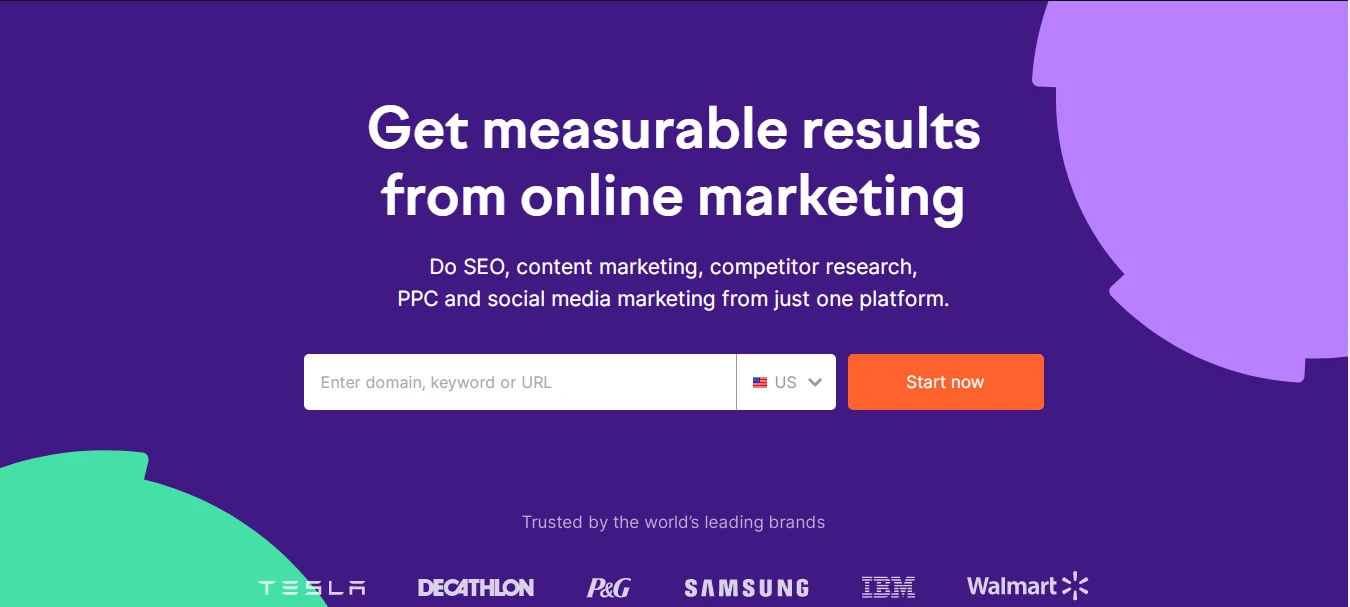 A lot can happen in a year. If you want to stay on top of your SEO game, it's important to monitor your search engine ranking and keep up with industry trends. If you're looking for a reliable SEO tool to help you do this, SEMRush is a great choice. It offers competitive keyword tracking and SERP analysis, along with other great features like page rank tracking, backlink checker, rank tracker, link explorer, and many more! Moreover, it comes with a free trial so that you can try it before buying. Give it a go if you're ready to step up your SEO game.
SEMRush Features
Rank Tracking
Market Research
Keyword Research
On-page SEO
Competitor Analysis
Content Marketing
Local SEO
Social Media Management
Link Building
Competitor SEO Analysis
Content Creation and Distribution
Content Optimization
Content Marketing Analytics
Market Analysis
Paid Advertising
Competitor PR Monitoring
PPC Keyword Research
Website Monetization
SEMRush Pricing
Pro: $119.95/month
Guru: $299.95/month
Business: $499.95/month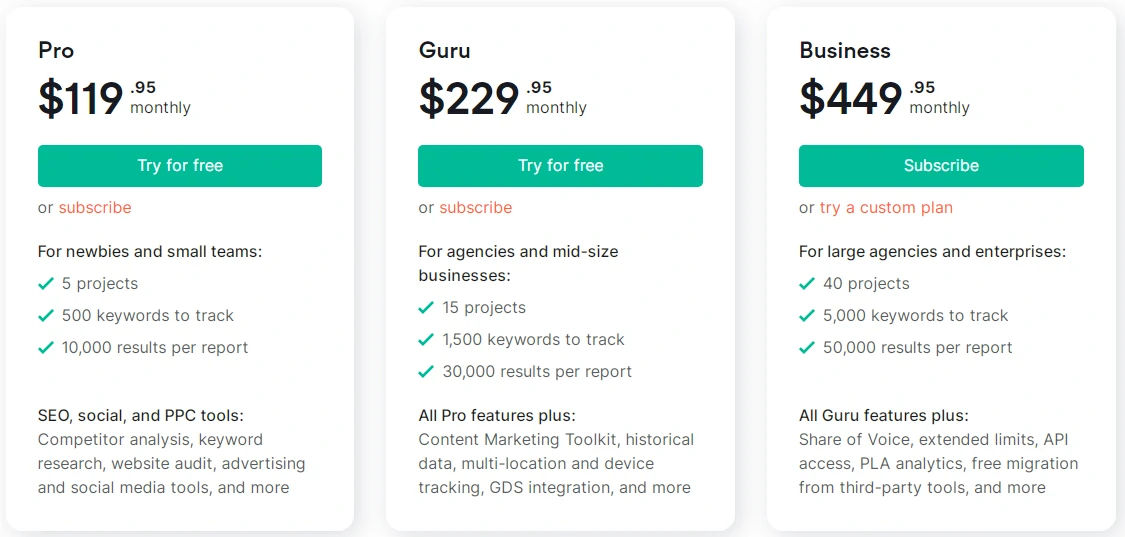 Ahrefs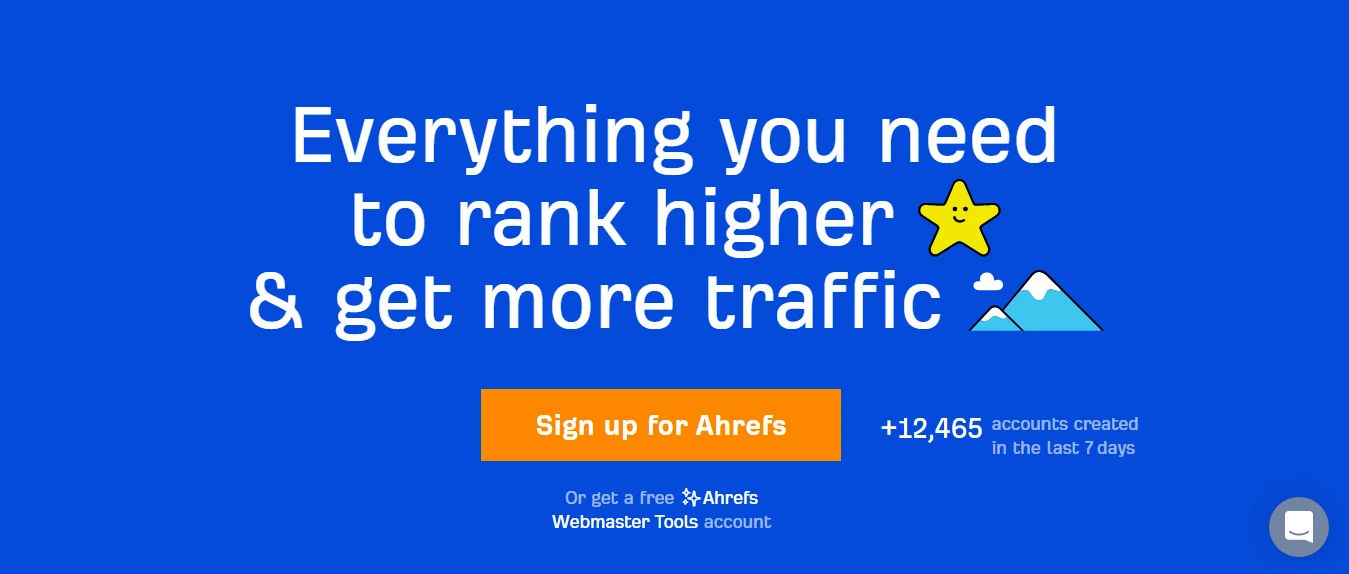 One of the best SERP tracking tools is Ahrefs Web Rank Tracker. This tracker will enable you to track your rankings, backlinks, and all sorts of other helpful data in order to understand better how well you are doing with your SEO campaign. Plus, it will also allow you to compare up to five websites at a time so that you can see what works and what doesn't as far as SEO goes. You can also get a global view, which is always helpful when trying to find out how well your SEO strategy is working on an international scale.
Ahrefs Features
Track your ranking progress
Audit & optimize your website
Analyze your competitors
Find keywords your customers are searching for
Learn from your industry's top-performing content
Track an unlimited number of verified projects
Instantly spot changes in all important SEO metrics
See your Google Search Console data directly in Ahrefs
Organize your projects with folders
Configure email notifications for each project
Ahrefs Pricing
Lite: $99/month
Standard: $199/month
Advanced: $399/month
Enterprise: $999/month

SpyFu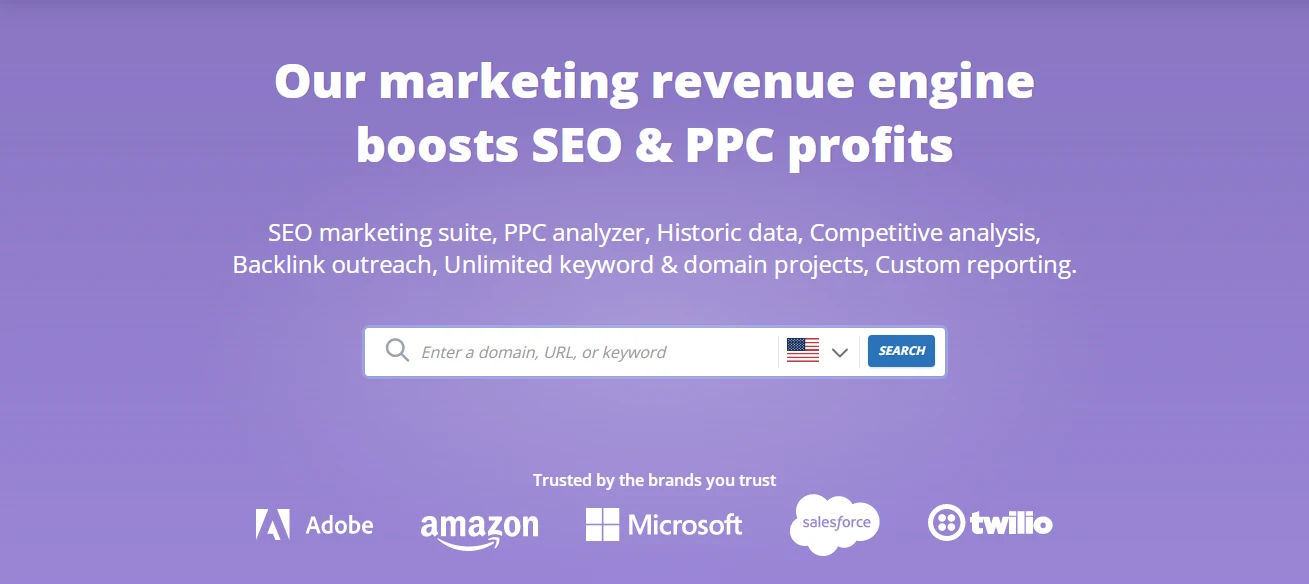 SpyFu is one of the top-rated SERP tracking tools for businesses and internet marketers. It offers a variety of different reports which allow you to track your rankings in Google, Bing, Yahoo, and other search engines. Moreover, it provides additional information about your competitors such as their traffic sources, keywords they rank for, and much more. You can create custom reports or track your rankings daily with its Rank Checker. Plus, there are no hidden fees or contracts with SpyFu so you only pay when you need to use it.
SpyFu Features
Rank tracking
Competitor analysis
Backlinks builder
Keyword research
SERP analysis
Compare domains
SpyFu Pricing
Basic
Annual Plan: $33/month
Monthly Plan: $39/month
Professional
Annual Plan: $58/month
Monthly Plan: $79/month
Team
Annual Plan: $199/month
Monthly Plan: $299/month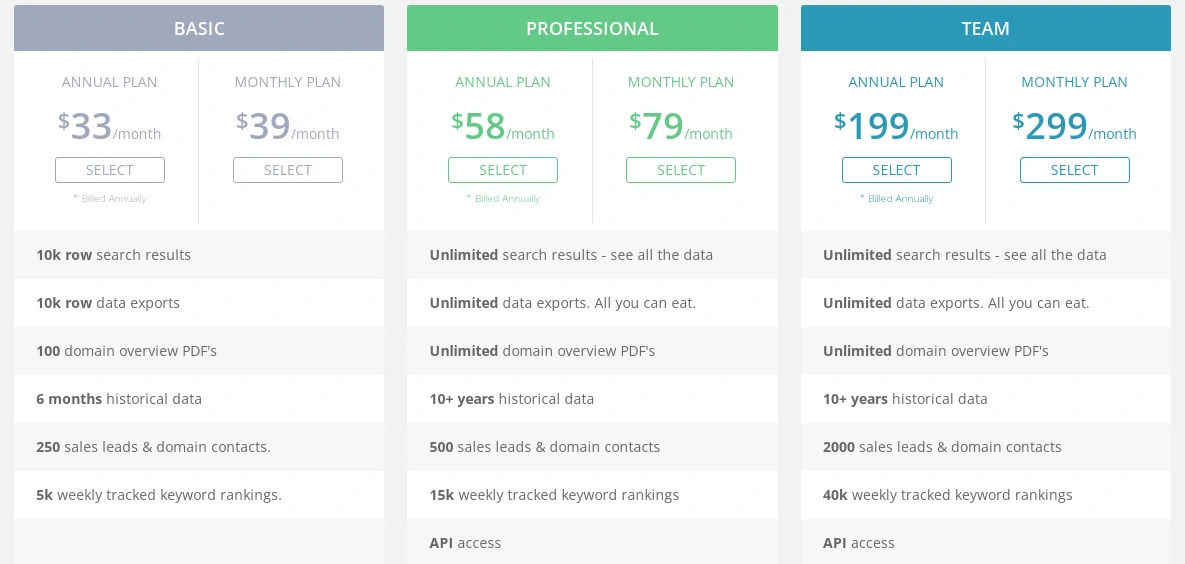 RankRanger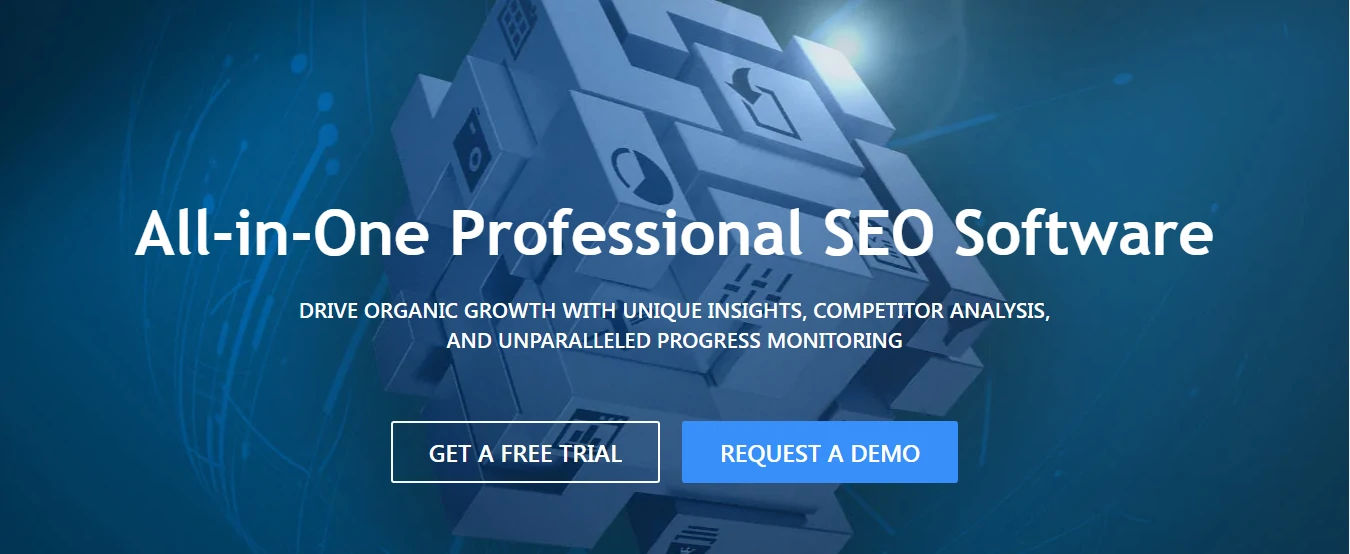 RankRanger is a web rank tracker that helps marketers measure SEO rankings and track keywords. It helps analyze rankings for websites or domains and gives a detailed breakdown of how many pages each site has in the top 10 search engines (including Google). You can also compare any two sites to see which one ranks higher. RankRanger's interface is very easy to use. All you have to do is type in a domain name, keyword, or website URL and it will show you all the results on a line graph with corresponding data points. It also offers up-to-date news about SEO changes from Google and other search engines, so you'll know when your marketing efforts are paying off.
RankRanger Features
Rank Tracker

Gain Access to Advanced Rank Reporting
Succeed with Custom-Tailored Rank Analysis
Rank Performance for Speciality Search Engines
Discover the Right Keywords
RankRanger Pricing
Lite: $79/month
Standard: $149/month
Pro: $699/month
Premium: $2,700/month

Ubersuggest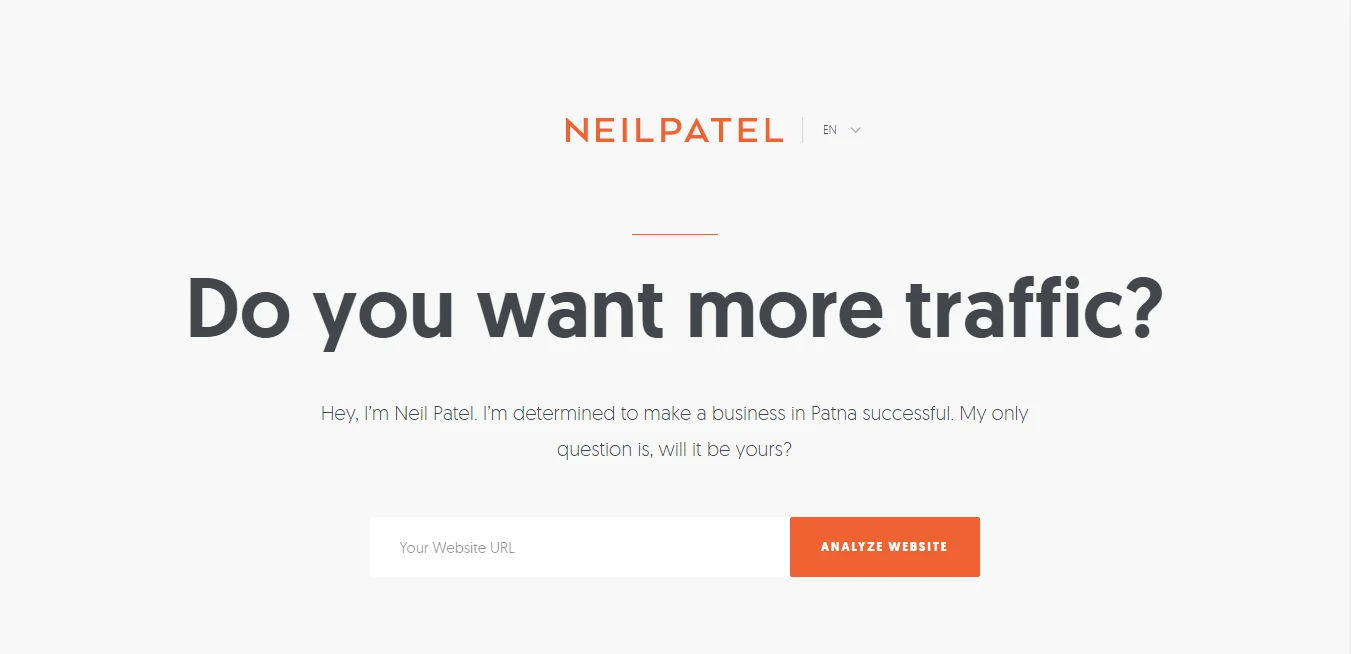 Ubersuggest iss a tool that lets you search for a keyword and tracks all the ranking data from Google, Yahoo!, Bing, and Ask. You can also see your competitors' rank and how many times they are mentioned in each search engine. It is one of the most in-depth SERP tracking tools out there. While it is not free, it does offer a lot of features that make it worth the money. Its main function is to tell you where your site ranks in each of the major search engines. It has as many options as possible, but it does provide more insight into what might be holding your site back from better rankings.
Ubersuggest Features
Track and Improve Rankings
Domain Overview
Top SEO Pages
Keyword Suggestions
Content Ideas
Backlink data
Ubersuggest Pricing
Individual: $12/month
Business: $20/month
Enterprise/Agency: $40/month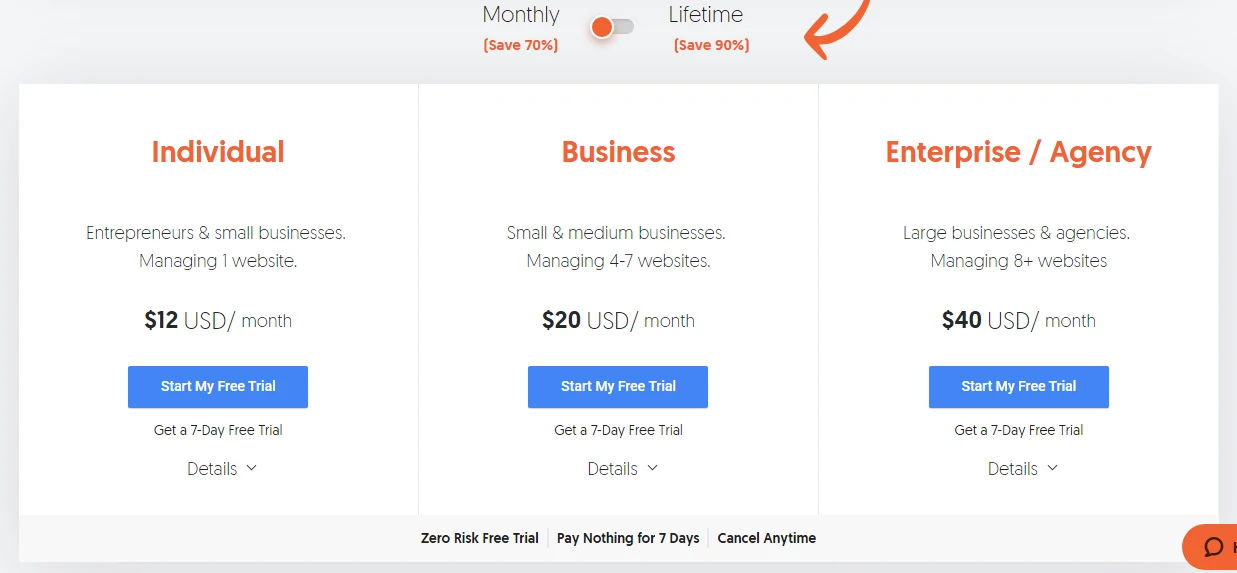 Pro Rank Tracker

If you're an SEO professional, Pro Rank Tracker is a must-have tool. It's one of the most accurate and reliable SERP tracking tools in the market. You can track all your campaigns through one interface, which makes it easy to see how they're affecting rankings and traffic. For those who are new to SEO or just getting started, you'll appreciate how easy it is to use. Add in great features like tracking for more than just Google search results, social media monitoring, and rank checking, and also you have yourself as a tool that will help take your business to the next level.
Pro Rank Tracker Features
Rank Tracking

100% Accuracy
Daily Automatic Updates
International Rank Tracking
Analysis & Research

Comprehensive Reporting Center
Rankings Discovery Tool
Keyword Search Volume
Keyword Suggestions Tool
Full SERPs (Top-100)
Pro Rank Tracker Pricing
Starter (starting at): $13.5/month
Pro (starting at): $89/month
Agency (starting at): $180/month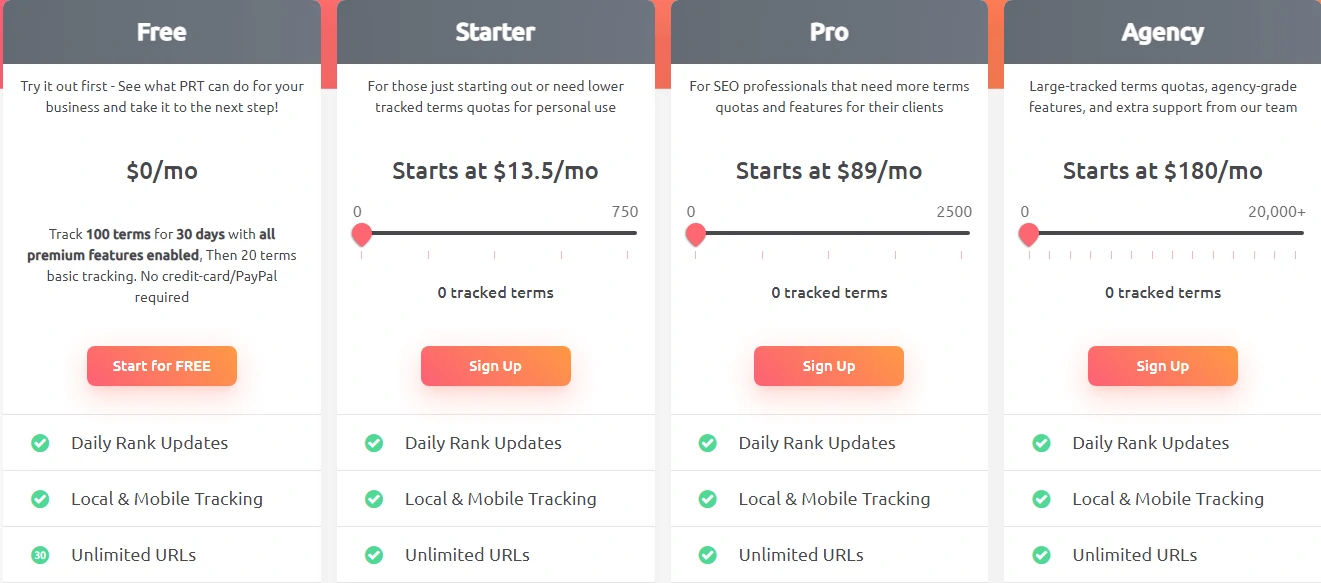 Advanced Web Ranking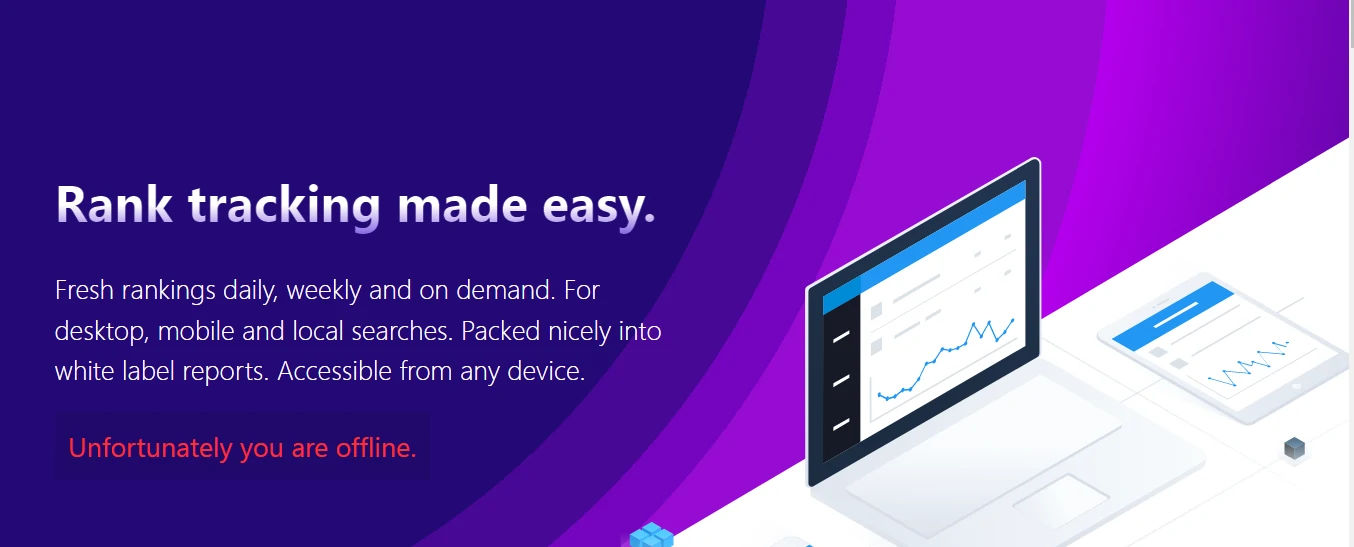 Advanced Web Ranking's Rank Tracker is a one-stop tool for SEO monitoring. It has an advanced Web Rankings Rank Tracker that not only tracks SERP rankings but also offers other helpful tools like competitive analysis, keyword tracking, and backlink analysis. Once you've set up your account, you can log in and track your website's rank on any given search engine. You can also monitor any keywords that are ranking on a search engine's result page to see how they're doing over time. As a bonus, these Web Rankings will provide you with some great tips on how to improve your SERP rankings when you need them the most!
Advanced Web Ranking Features
Track rankings on any search engine
Get desktop and mobile keyword rankings
Local rank tracking
Get fresh rankings, by schedule or on-demand
Track your keywords' Pixel Position
Identify your Above and Below the Fold search listings
Measure your search visibility in pixels
Advanced Web Ranking Pricing
Starter: $49/month
Pro: $99/month
Agency: $199/month
Enterprise: $499/month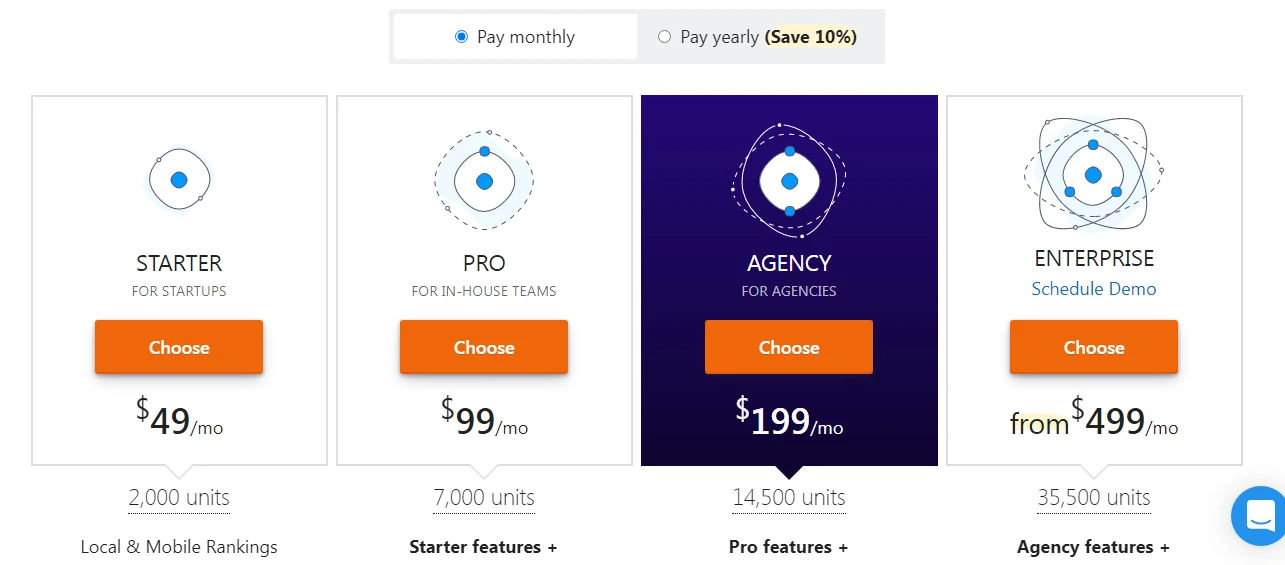 SE Ranking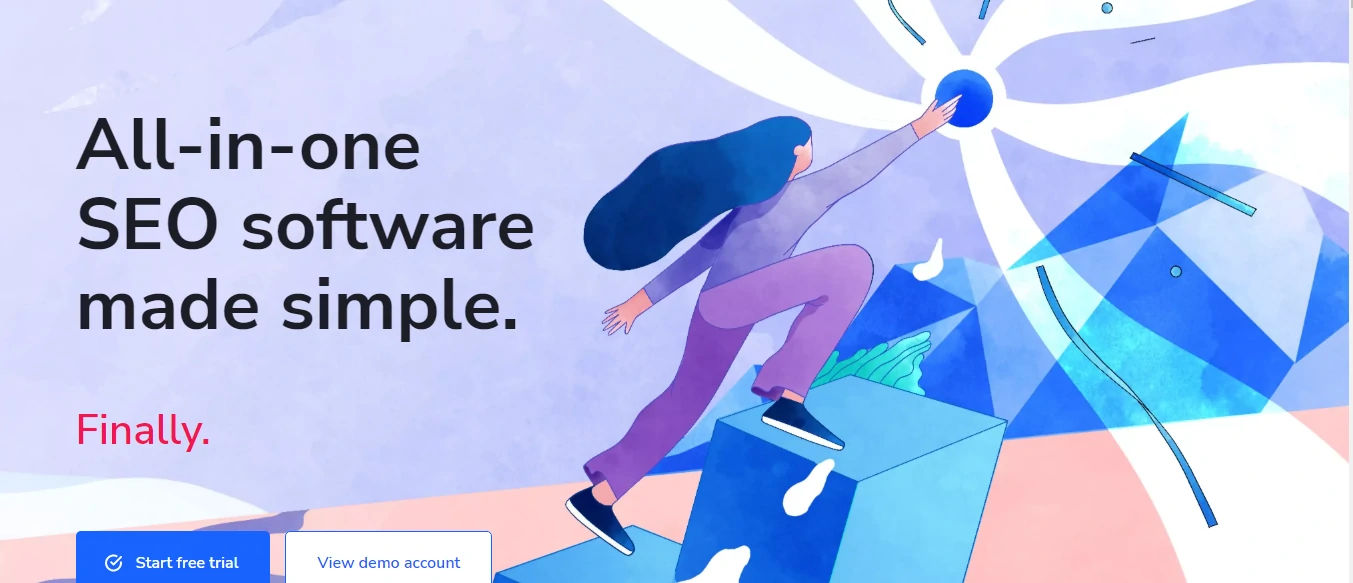 SE Ranking is an easy-to-use tool that helps you to track up to 10 domains for free (per month), and it has a great interface. Even for SEO rookies, SE Ranking makes it incredibly simple to get started. Entering your website's general information, choosing the terms you wish to track, and choosing your preferred nation aa well as search engine are all steps in the process. Additionally, you can pick up to five rivals to track and link with a service that provides data, such as Google Analytics.
SE Ranking Features
Keyword Rank Tracker
Keyword Research
Backlink Checker
Backlink Monitor
Competitive Research
Website Audit
On-page SEO Checker
Page Changes Monitor
SE Ranking Pricing
Essential: $39.00/month
Pro: $89.00/month
Business/189.00/month

Nightwatch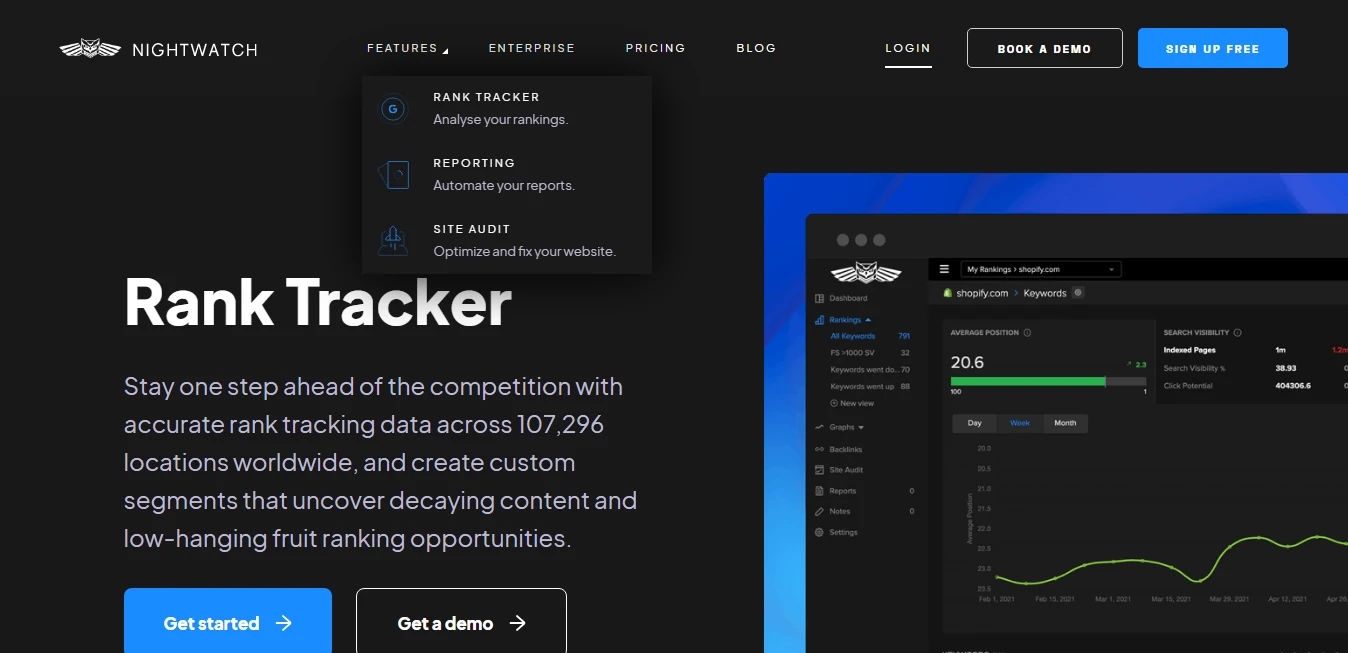 Nightwatch is a web rank-tracking tool that is mainly used to monitor ranking changes. It can track up to 200 different queries at one time and gives you an extensive amount of data on each one. This includes historical data, current rankings, and how long it will take to rank for a given keyword or phrase. The basic version is free, but you'll need a paid subscription if you want more than 100 monitored keywords or phrases.
Nightwatch Features
Rank Tracker

Unlock growth opportunities with custom segments
Accurate local tracking
Accurately track your SERP features
Accurate and actionable reporting for every location
Site Audit

Discover broken pages, links, and missing metadata
Segment your audit findings by URL
Analyze and compare historical audits
Nightwatch Pricing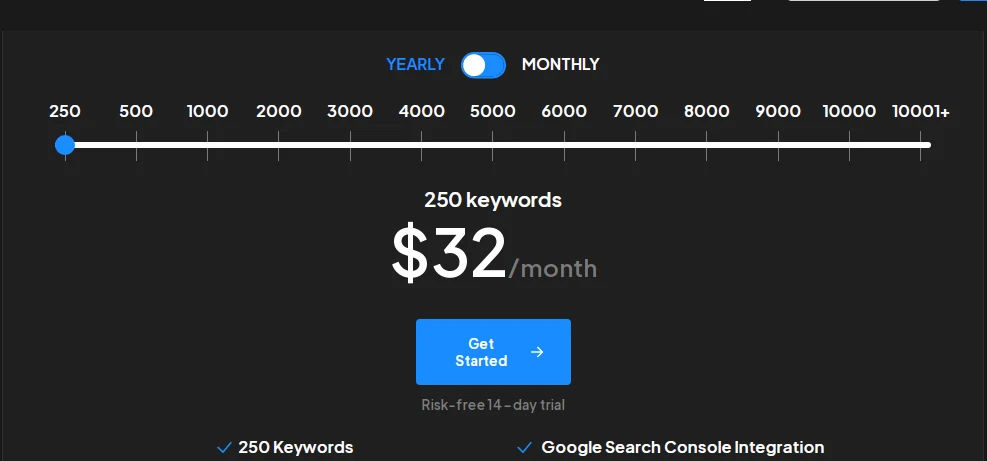 Conclusion
You may find a lot of similar service providers to you in the market, then what will make you stand out? The answer to this question is simple, your skills and the quality of service you provide. Where the skills are on your part, you can totally enhance the quality.
Search Engine Result Page (SERP) tracking tools are essential to any SEO strategy, and a recent report by Moz found that nearly half of the marketers they surveyed use them in their daily work. While there are plenty of SERP tracking tools out there, these are considered to be some of the best.
The first step in SERP tracking is to find the tool that is the most compatible with your needs. The best way to do this is to figure out what it is that you are trying to achieve with your SEO strategy and then find a tracking tool that will help you do just that. With the above-listed devices, you can easily choose the one which is best suited for your site and can help you grow.