When we discuss any Elementor Addon, we usually focus on what extra it provides on the table. We question do we really need this addon? So, yeah! In this review of Ultimate Addons for Elementor with which most of you might be familiar, we are gonna discuss the best widgets, usability, performance, compatibility and features so that you can decide whether it is worth buying this product.
Ultimate Addons for Elementor is doubtlessly a powerful addon that appends extra widgets to your Elementor panel, to be precise. There are 40+ widgets and extensions in this plugin. With over 100+ website templates you can customize your pages in a matter of seconds. Hundreds of prebuilt section blocks add beauty to your project.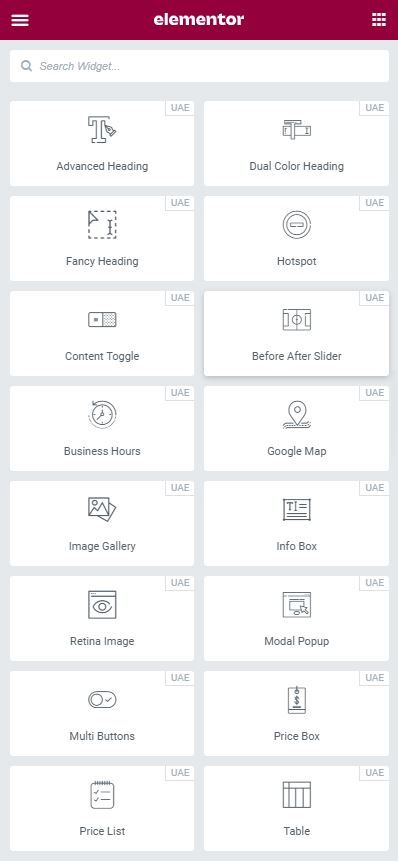 There are many extra widgets it adds to your Elementor Builder. You are however at liberty to choose which widget you want to activate or deactivate like most other addons. Just Navigate to Settings > UAE to perform this action. This can sometimes help you avoid showing the widgets which you don't need. You can only show those widgets which you are using or you love to use.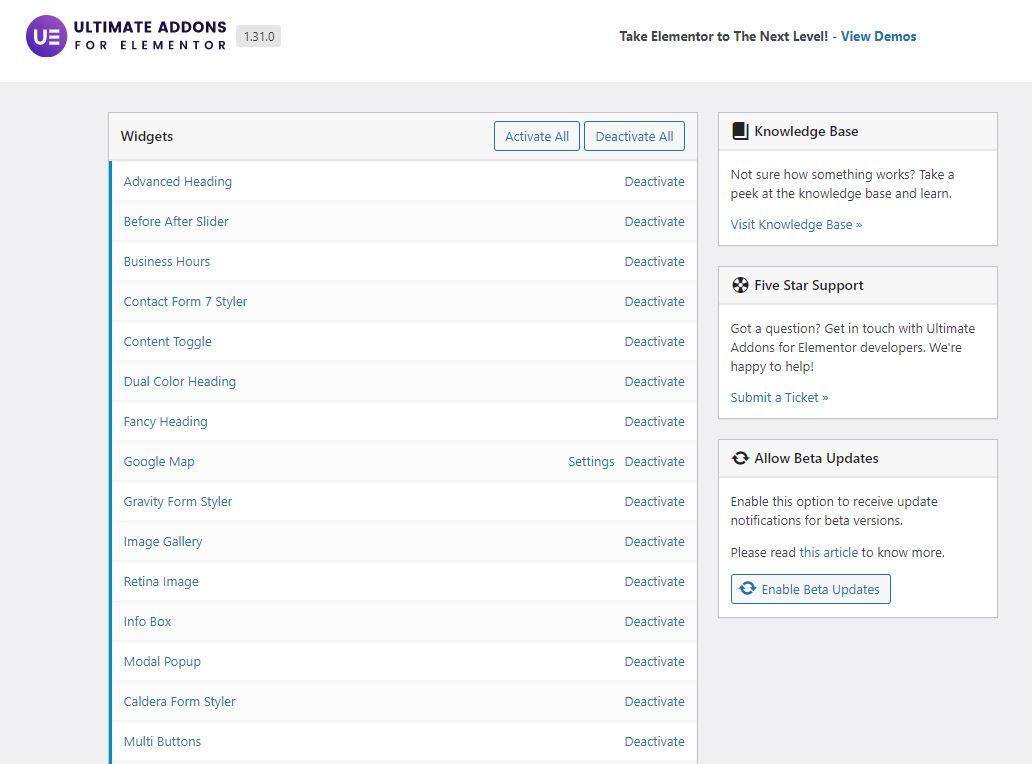 Ultimate Addons for Elementor: Features Highlight
Pre-built Website Templates
Ultimate Addons for Elementor gives you template packs with the help of which you can instantly create professionally designed landing pages. This saves you a lot of hard work that you could spend creating from the scratch. You can customize the template images, text, colour and typography to give it your brand look and feel.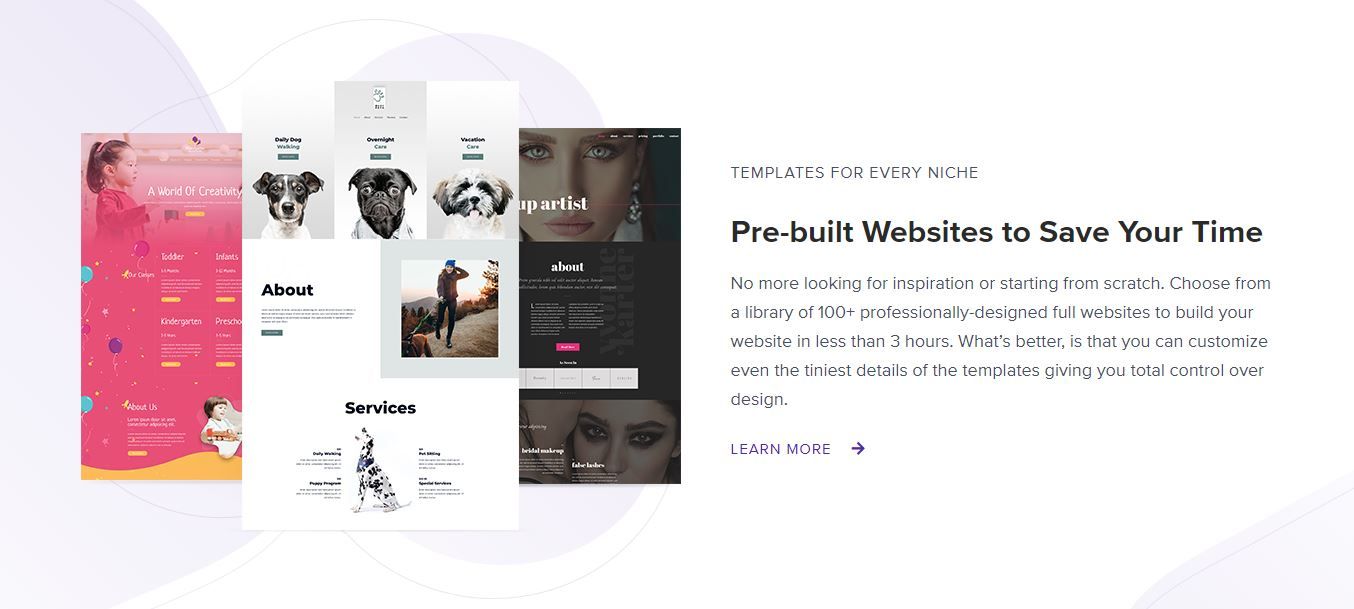 Login form Widget
Login form widget of UAE is an extended widget of normal login widget offered by Elementor plugin. With the UAE login widget, you also enable social logins such as Google login and Facebook login.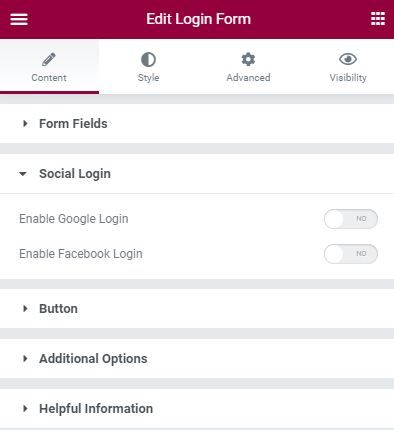 In order to set up the social login, you just need to navigate to WP settings > UAE and click on settings adjacent to the Login form widget. Here you can specify Google Client ID, Facebook App ID and secrets to configure the social login.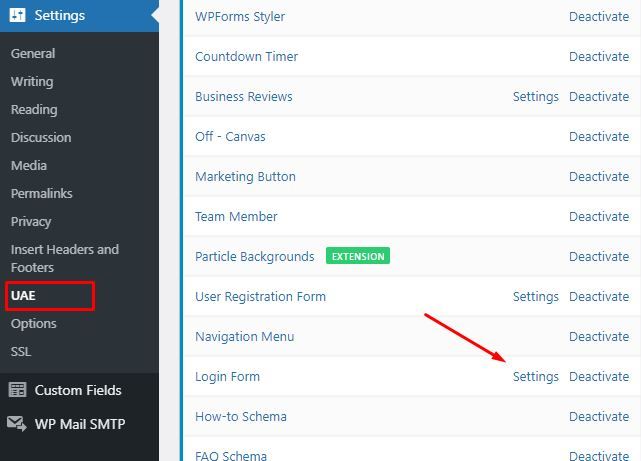 Business Reviews Widget
With the use of the Business Reviews widget of Ultimate addons for Elementor, you can showcase the genuine reviews of your brand which will be fetched from Google and Yelp using Google Place ID or Yelp Business ID. There are various settings to design the review layout to make it look much better.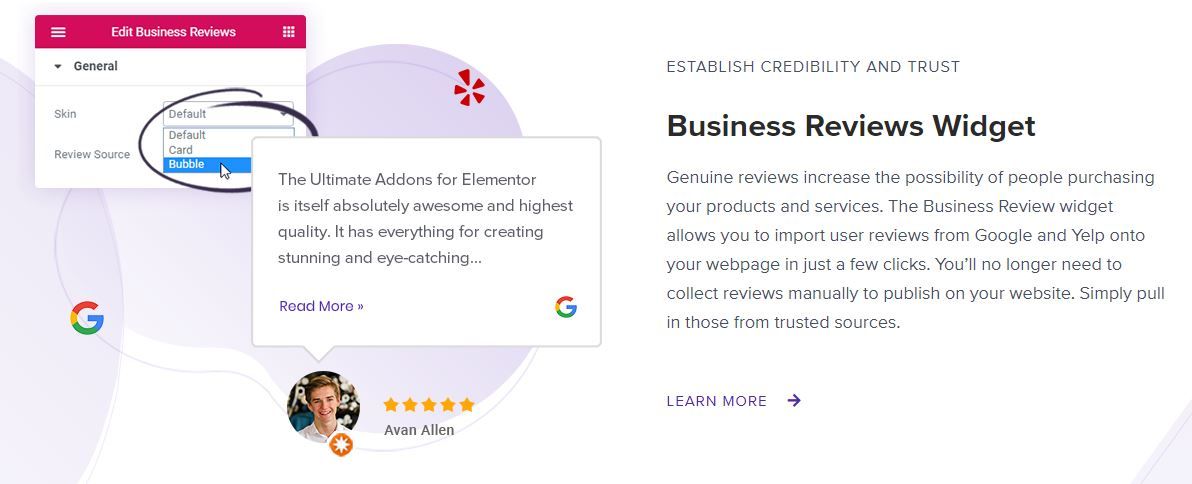 How to Schema Widget
Ultimate Addons for Elementor has an advanced how to schema widget that lets you show your data in FAQ rich snippets on Google. The documentation is very easy to understand for implementing this widget.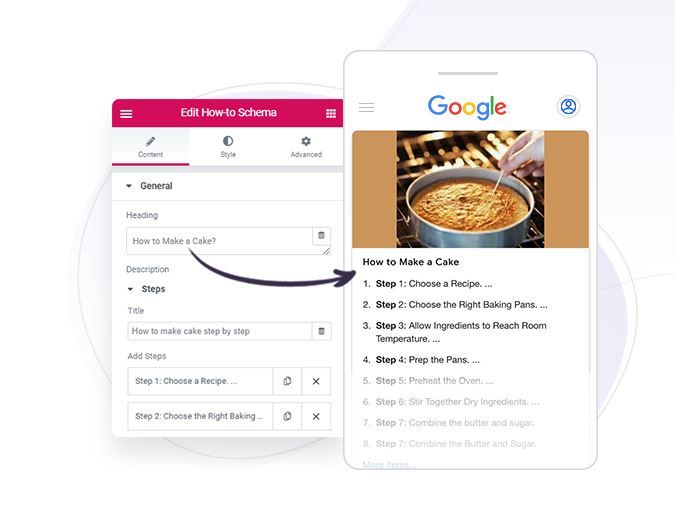 Woocommerce Widgets
UAE also offers Woocommerce widgets which unleash productivity and you can easily design the Woocommerce layouts. You can display products in a carousel or grid layout with many other customization options therein.
Final Verdict
If you are looking to create design-friendly pages faster and have the ability to implement many awe-inspiring widgets in your design then surely Ultimate Addons for Elementor can be your go-to choice. However, if you want to have a dynamic website with more powerful functions and integrated tools then there are definitely other Elementor Addons you can opt for.
The Review
Ultimate Addons for Elementor
Ultimate Addons for Elementor is an excellent Elementor Toolkit to design WordPress pages with Elementor. There are tons of widgets that make this addon enjoyable and pleasant to use on any WordPress website you make. The ability to disable unused widgets prevents you from compromising with the overall website performance.
PROS
40+ Widgets & Extensions
100+ Website Templates
200+ Section Blocks
Compatibility with popular plugins
Saves time in designing
Well Documented
Review Breakdown
Features

Support

Compatibility

Performance

Documentation
Ultimate Addons for Elementor DEALS
We collect information from many stores for best price available
Best Price
$55