You can create a tricky password on your own, but the problem is human memory can't always keep up with dozens of passwords. And if you strategize to create a simple password so you can easily remember them, you will become the victim of identity theft. Here comes the need for a Password manager tool.
Great password managers help create creative and strong passwords for your online accounts. Moreover, it also alerts you of any potential data leaks.
Password managers are highly convenient and keep you safe. With the right password manager tool by your side, you don't have to remember unique, tricky, strong passwords for all your accounts, as the tool will store it all for you and helps you to generate even more new random ones. It even enables you to pass on your passwords to your trustworthy person after you pass away.
With the help of these password management tools, you can work across platforms and devices with confidence as you don't have to worry about whether your passwords are saved in the system. You can simply log in to the app, install the extension, and smoothly log in to your favorite app or services. It saves a lot of time, relieving you from remembering or saving hard passwords for your social media apps, emails, or any other app that requires a password to log in.
List of Best Password Management Tools in September 2023
LastPass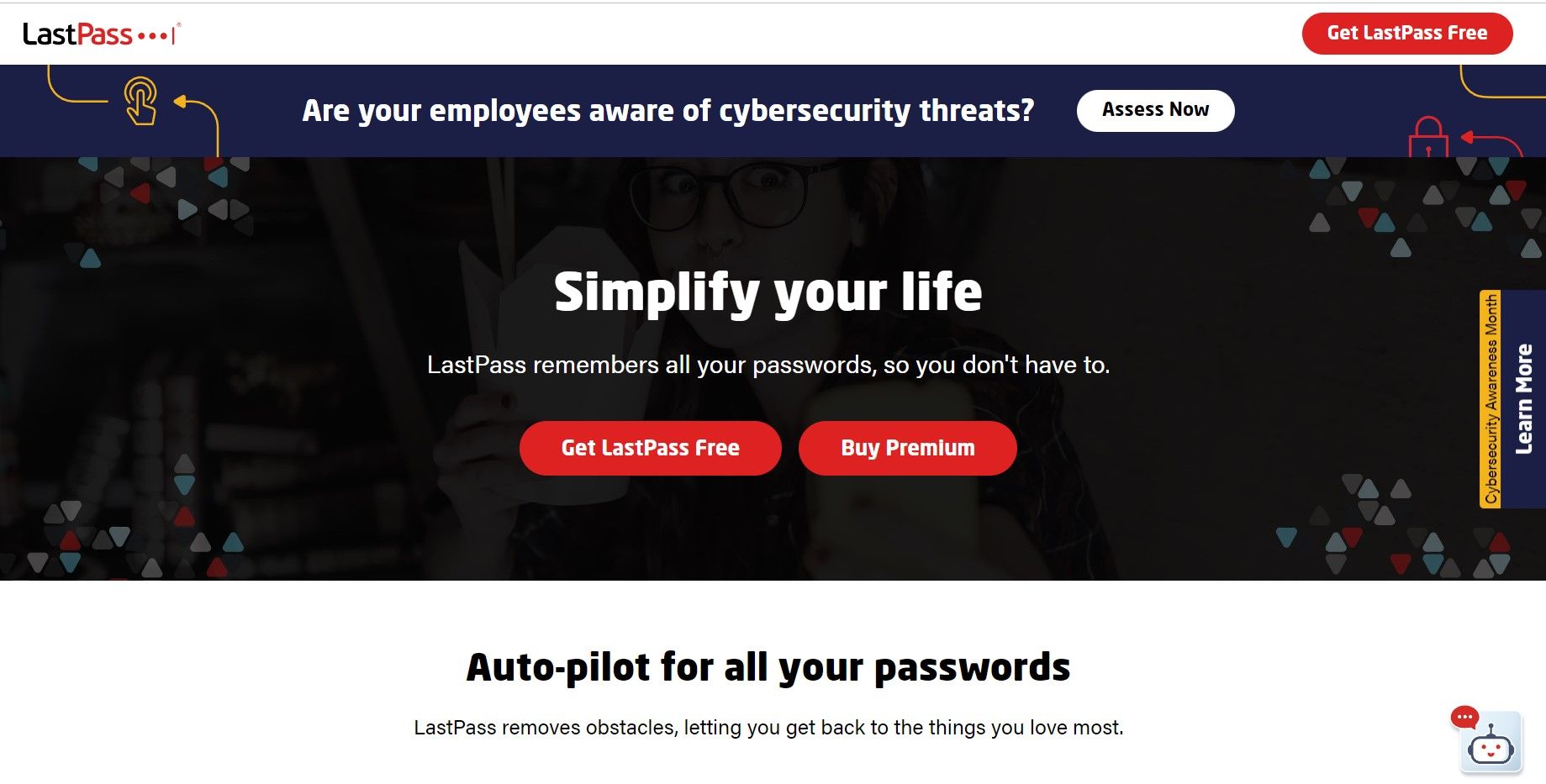 LastPass has a free version but that is available to just one device type. It gives the capability to store the password securely, along with the user login info and credentials. LastPass is no doubt a solid password manager.
This amazing tool supports virtually almost all the platforms and web browsers with extensions for Safari, Opera, Firefox, Chrome, and Edge. It is a popular tool as it is easy to use and also offers great features even with its free version.
Features of LastPass
Auto form filling
Allows to access your last login details from anywhere
Personal data monitoring
Pricing of LastPass
Free- $0
Premium- $3.00 per month, billed annually
Families- $4.00 per month, billed annually
NordPass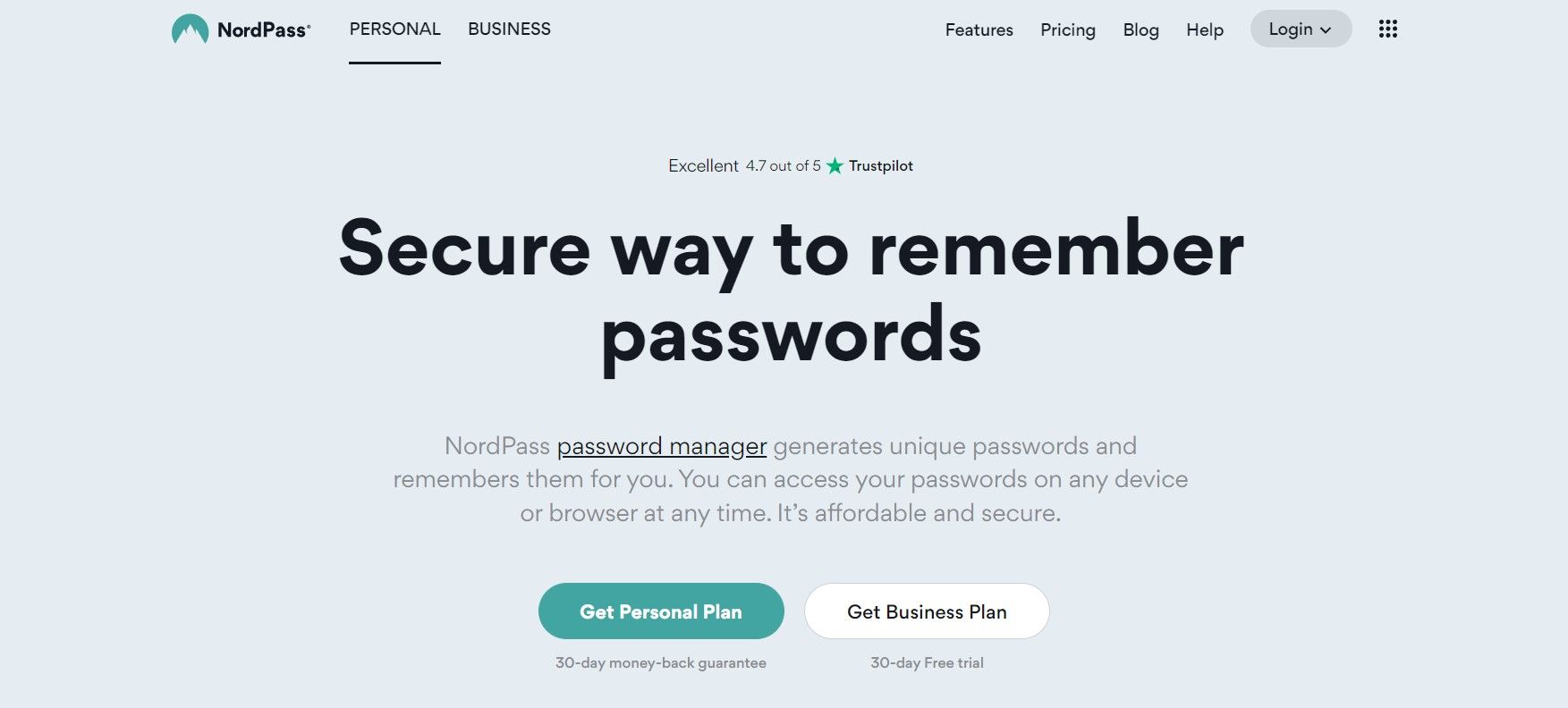 NordPass is a perfect password management tool. It encrypts all the password data on a device before it goes to NordVPN's server. It has security that goes beyond many other password manager tools. The setup of NordPass is also easy & quick and it also supports all the major browsers and platforms.
NordPass password manager offers great customer support available 24/7. Offers plenty of options to import the passwords and allows the secure sharing of passwords. Using NordPass you can easily import your items or passwords from Major Browsers including Chrome, Firefox, Opera, Edge. Braze and many more. You can also import items from Passwords tools like LastPass, 1Password, KeePass, Dashlane, Keeper, Bitwarden, Truekey, and many more.
Features of NordPass
Advanced encryption
Encrypts and secures a variety of personal information
Zero-knowledge setup
Password Generator Tool
Password Health Checker
Data Breach Scanner
Affordable Pricing
Pricing of NordPass
Free- $0.00
Premium- Starts from $1.99 per month
Family- Starts from $4.99 per month
Dashlane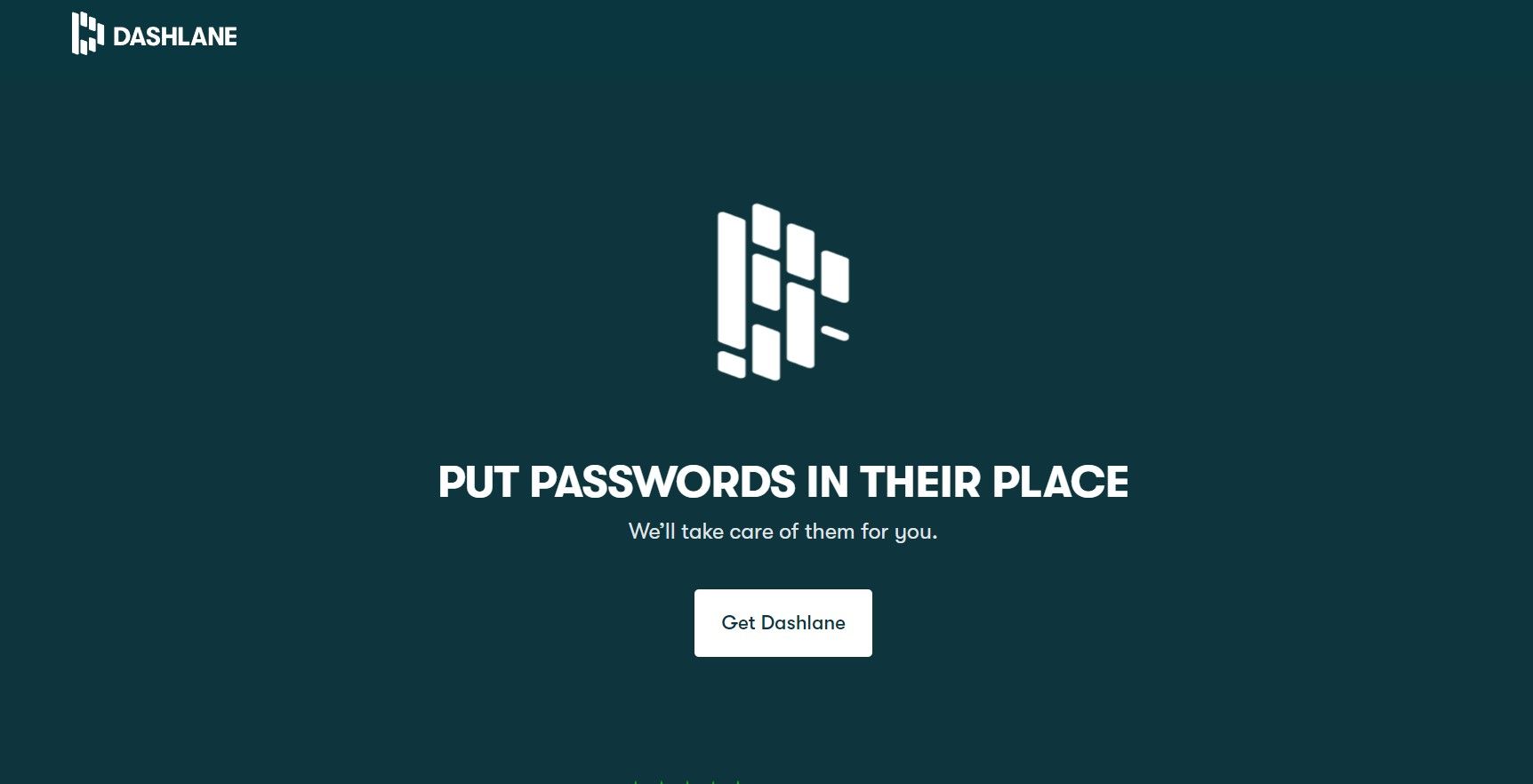 Dashlane is an amazing password manager that is highly navigable and easy to use. It creates a very strong encrypted password that adds another layer to its strong security. The tool has a large focus on identifying all security breaches.
Dashlane may cost a little more than most of its competitors but it is one of the best password managers in 2022. It supports both Face ID and Touch ID. And it is very easy to install and use.
Features of Dashlane
Monitors the dark web continuously
Intuitive interface
Multiple device sync
Pricing of Dashlane
Starter- USD 2 per seat/ month, billed annually
Team- USD 5 per seat/ month, billed annually
Business- USD 8 per seat/ month, billed annually
Keeper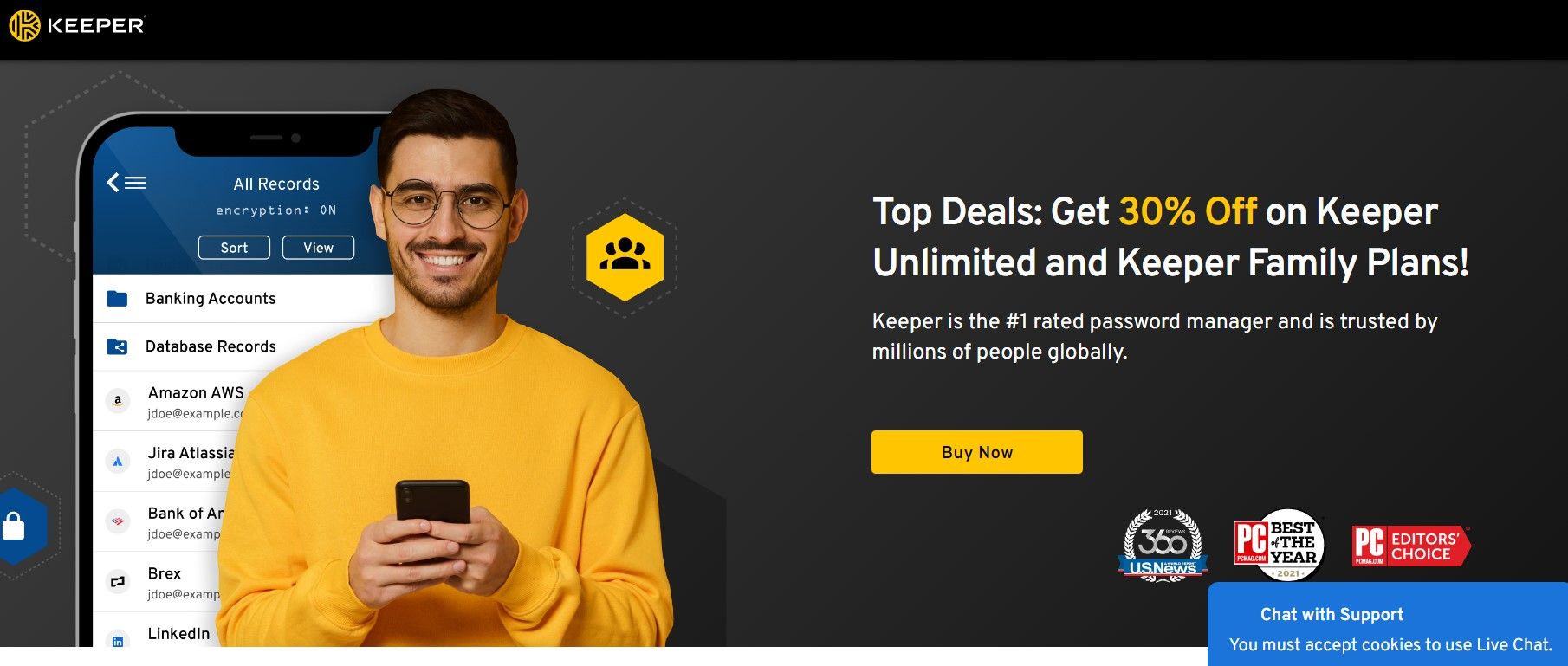 Keeper is a well-designed digital vault and password manager software with a robust user interface. Its user's military-grade encryption stands up to very advanced cyberattacks. Keeper also uses a zero-knowledge approach that encrypts the data on your device and not on the company's server.
KeeperDNA is a two-factor authentication software that supports Google, SMS, RSA SecureID, Duo Security, U2F (YubiKey), KeeperDNA, and Microsoft authentication.
Features of Keeper
Supports importing data from other solutions
Export is available to PDF, CSV or .json file.
Secure Messaging
Pricing of Keeper
Personal- At $1.75 per month
Family- At $3.75 per month
Business- At $3.75 per month
Zoho Vault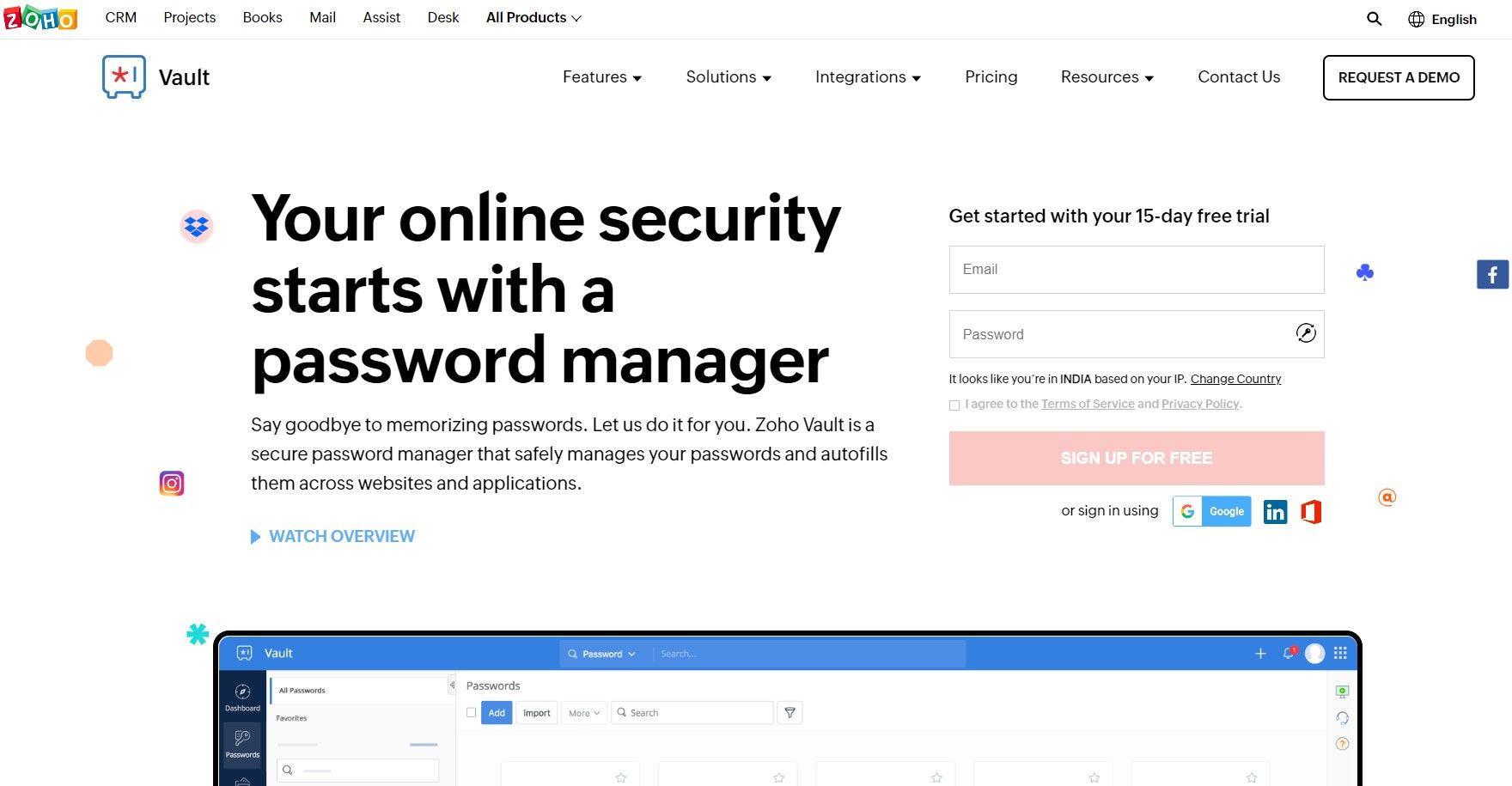 Zoho Vault is a Password Manager tool that falls somewhere in between the consumer and business sectors. It uses a web application as it doesn't have a desktop app.
Zoho has a long list of apps that integrate with the Vault. It supports over 400 sites that allow you to log in to any of your accounts easily. The password-sharing system of the tool is sophisticated that gives you time-restricted access, multi-layer filters, and one-click approval.
Features of Zoho Vault's
Support via submitting a form, email, and call line
Zero-knowledge architecture
Military-grade encryption
Pricing of Zoho Vault's
Free forever- $0
Standard- Comes at 54 rupees per user/month, billed annually
Professional- Comes at 248rupees per user/month, billed annually
Enterprise- Comes at 432 rupees per user/month, billed annually
Password Boss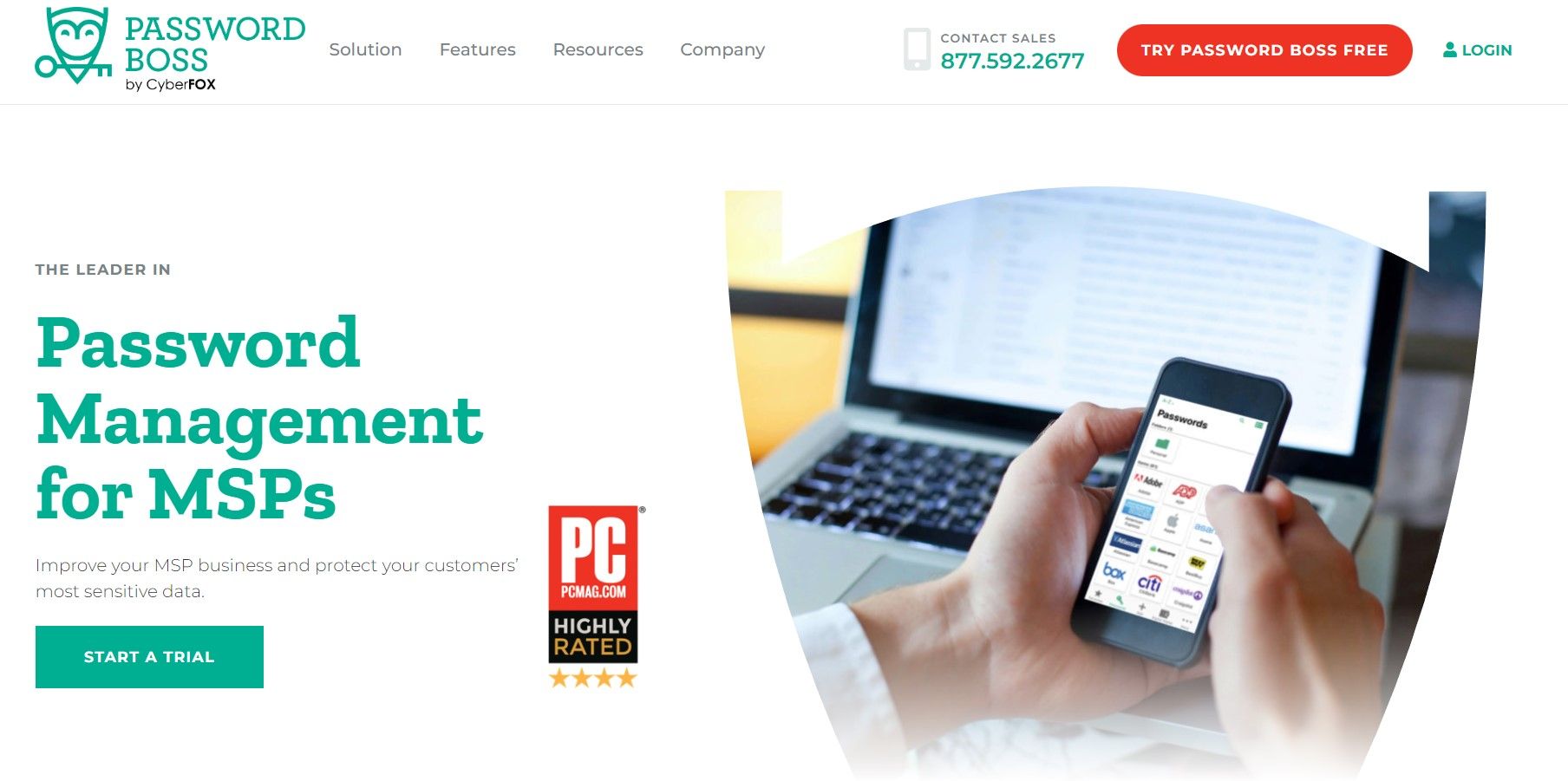 Password Boss is an easy-to-setup and intuitive password manager tool. It offers an amazing admin dashboard that is easy to use and comes with a range of features.
This tool offers password sharing, anti-theft protection, breached accounts scan, and detailed activity reports. It works great, and the process of onboarding and offboarding is easy. In all, it is a well-rounded business password manager tool.
Features of Password Boss
Anti-theft protection
Breached accounts scan
Detailed activity reports
Pricing of Password Boss
Standard- $3 /user/month, billed annually
Advanced- $4 /user/month, billed annually
Sticky Password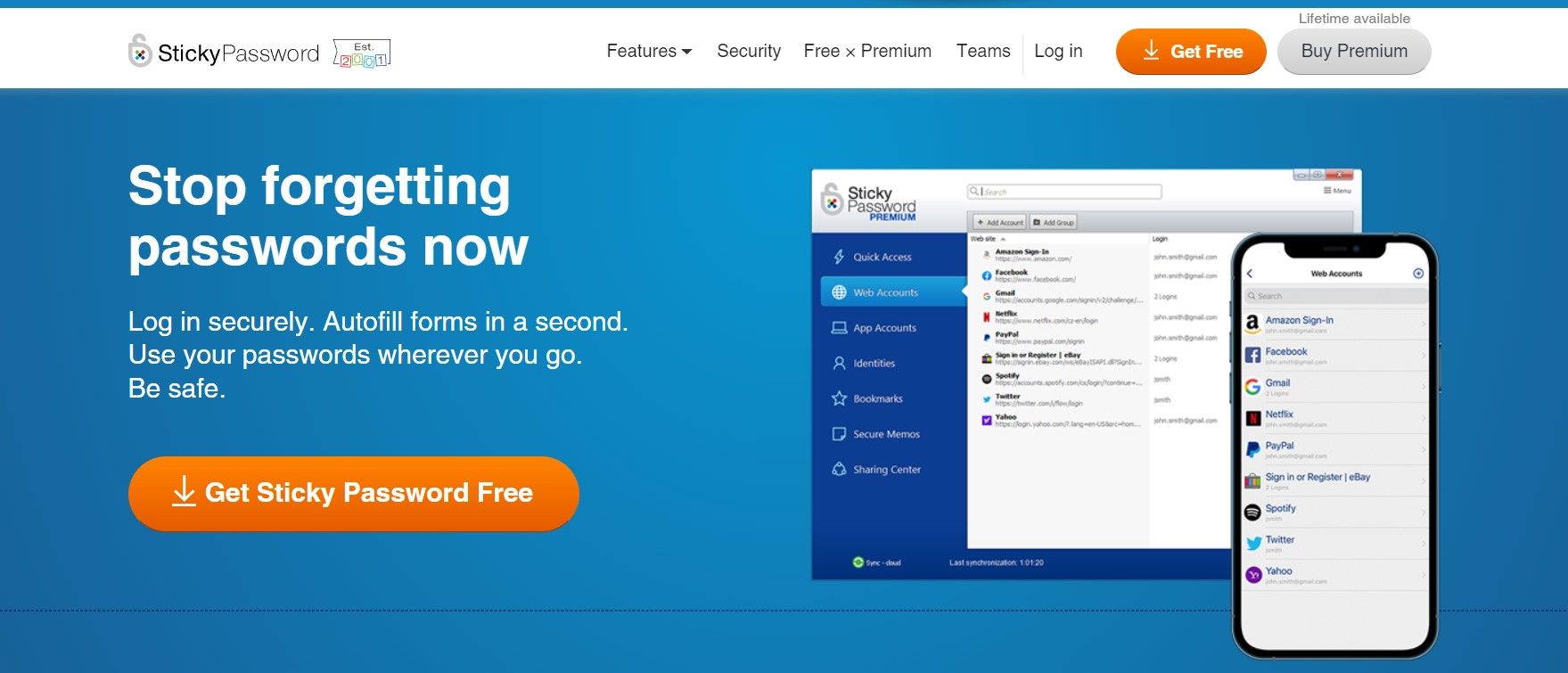 Sticky Password is a great password manager tool that is a decent and cost-effective option. It uses admin controls to ensure that all the passwords that are used by the team members are secure.
It offers a decent range of features along with a high level of security. Sticky is easy to use and a cost-effective option for small businesses as it offers a good selection of features and is available free for 30 days.
Features of RememBear
Password sharing
Portable USB password vault
Customizable permissions
Pricing of RememBear
1Password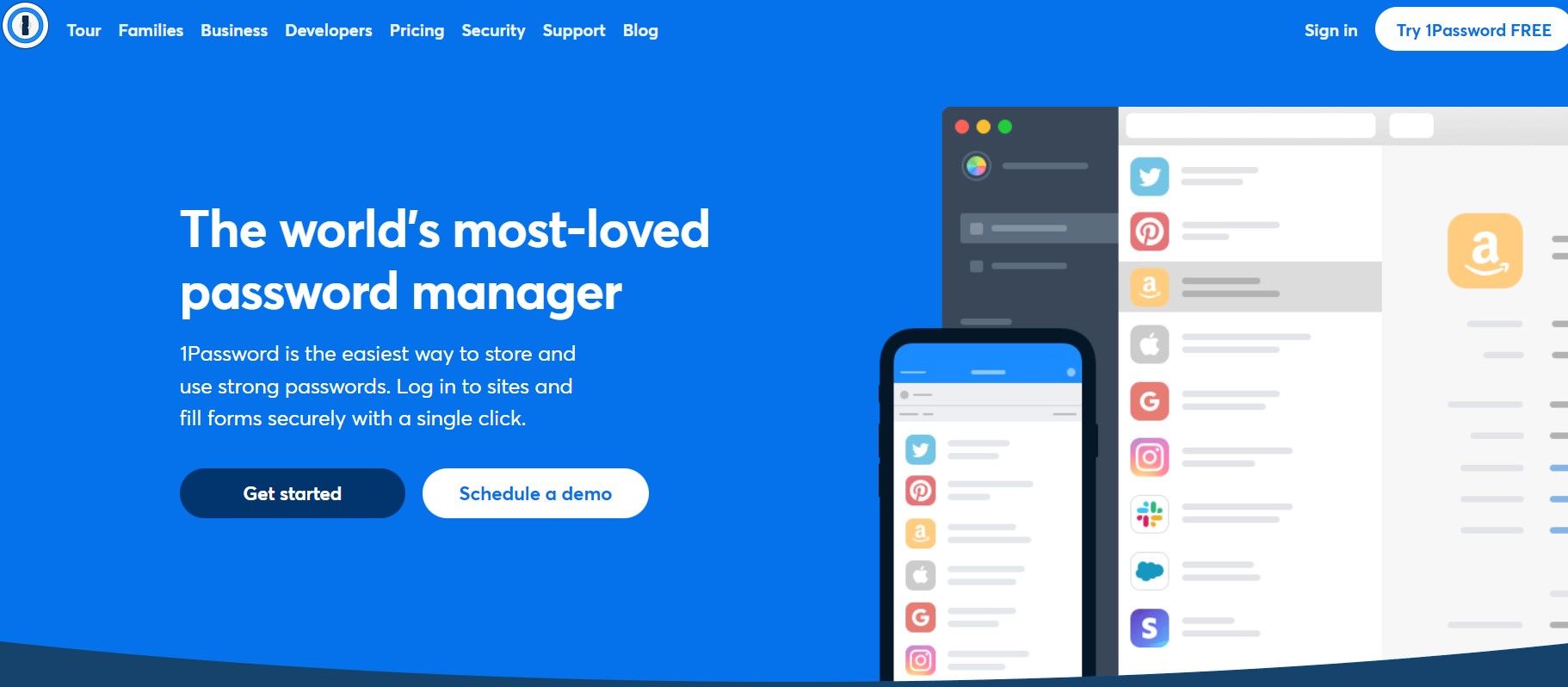 1Password is a great password manager tool that is available across many major platforms, including macOS, Android, iOS, and famous web browsers. However, 1Password specially provides an overall great experience for iOS and Mac.
It offers two-factor authentication and great encryption capabilities. And the encryption is very strong and secure, it creates a secret key that is the only way a password can ever be decrypted.
Features of 1Password
Travel Mode
True two-factor authentication is there
Biometric login
Pricing of 1Password
Individual plan- Starts from $2.99 per month
Families plan- Starts from $4.99 per month
RoboForm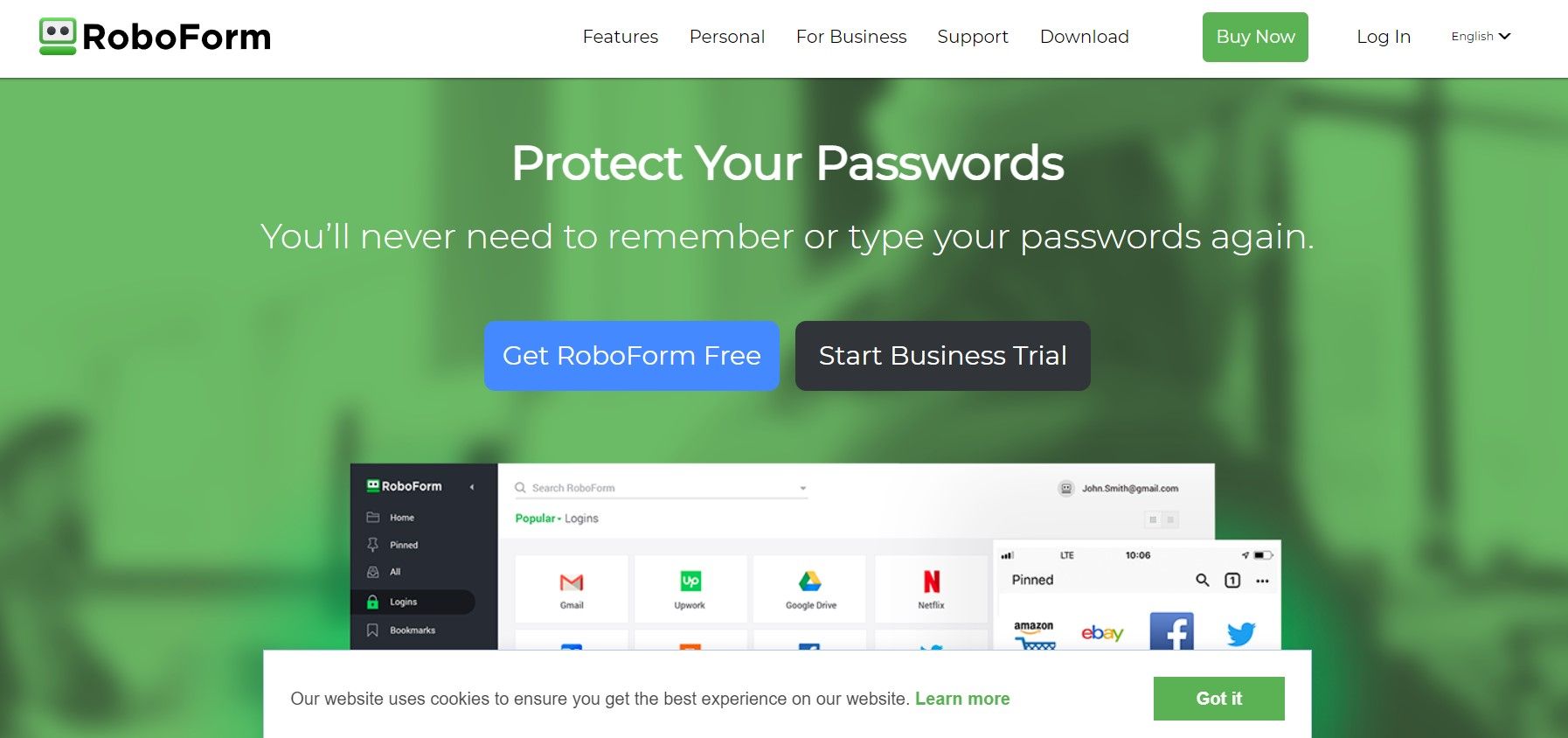 RoboForm is best when it comes to form-filling. It is a veteran on the list as it was established back in 1999. The company has, however, regularly updated the tool to ensure that RoboForm's interfaces remain intuitive for modern users.
Roboform autofill is much more than just the login credentials. Most of the features of this tool are also available in its free version. And it is one of the cheaper password manager tools.
Features of RoboForm
Auto-fills complex, hefty web-forms easily.
Secure bookmarks storage that syncs bookmarks from the web browsers across your devices
Automatically generates passwords
Pricing of RoboForm
Free
Everywhere- INR1. 16/ month
Family- Same plan with 5 accounts
Bitwarden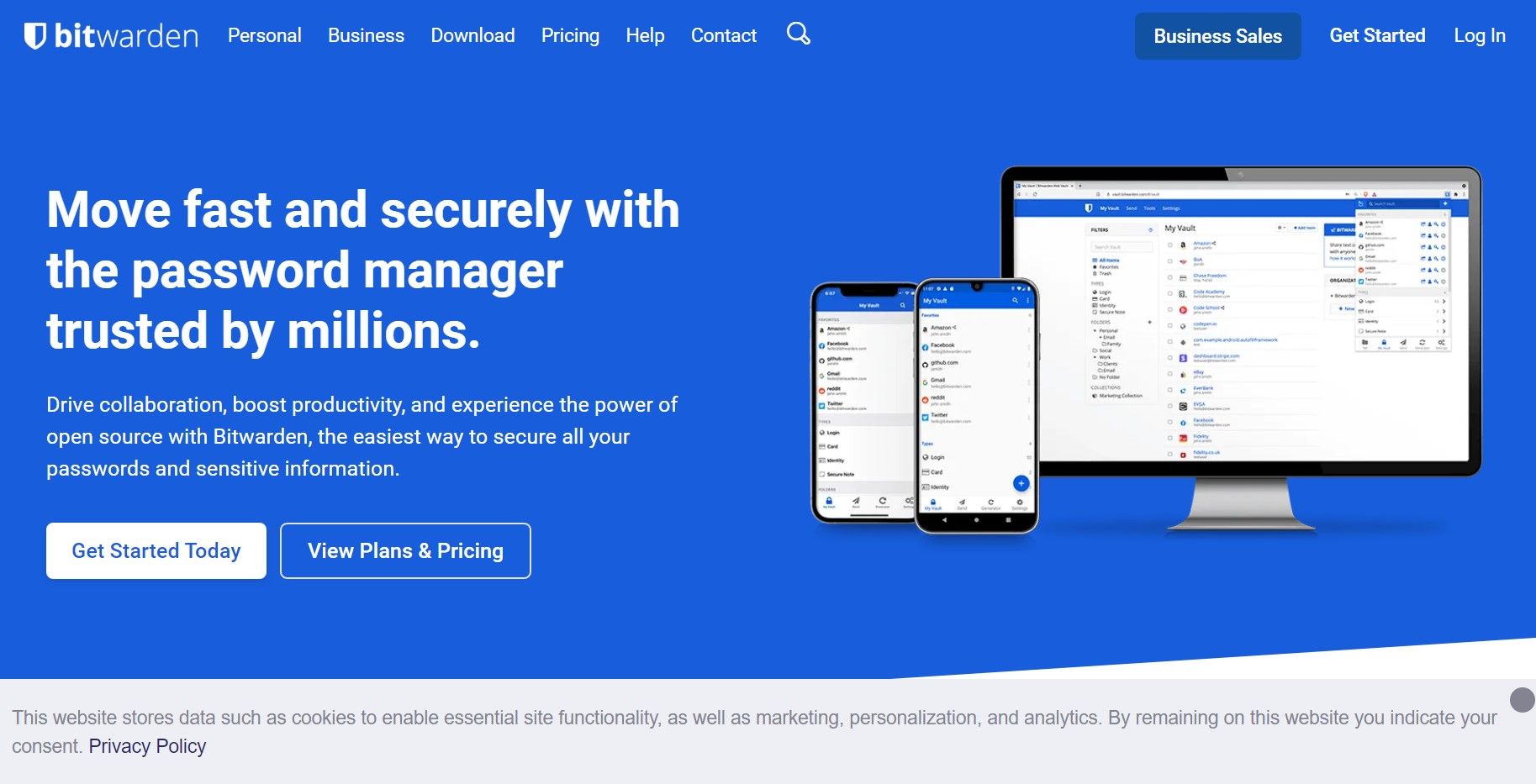 Bitwarden is a nice password manager that comes free. It is amazing encryption software. The incredible software can generate as well as store your passwords. It can even automatically fill your passwords across any of your devices and browsers.
It is a user-friendly platform that comes with an excellent security reputation.
Features of Bitwarden
Semi auto-fill in capabilities is there
It is open-source
Pricing of Bitwarden
Free- $0
Premium subscription starts at $10 per year
Families- $3.33 per month up to 6 users
Over to you: Choosing the Best Password Management Tool
Password manager tools ensure your online safety. These are encrypted digital vaults that secure password login details.
We have analyzed many amazing password managers and mentioned them in the list above. Lastpass, NordPass, and Dashlane are some of the best Password Management tools that you can use in 2023. All the tools are very trusted and are being used by millions worldwide without hassle. They make you productive and come in handy for IT firms. Using the password managers will make you feel super relaxed and spontaneous in your work as you will not have to worry about password sync, forget password issues, or any other issues related to password management.
With the help of these Password security apps, you can be more productive, and working across platforms has become quite easy.
Pick any tool that fits your needs perfectly. You won't go wrong choosing any of the tools discussed here.