As an individual who suffered from math for the longest time, I understand how tiresome it becomes to execute the solution with the perfect formula that too in a short period of time. This is a notoriously exhausting task at times when one just wants to get done with those long and energy-draining math problems.
In no way I am against math, it's a very important subject that everyone needs to know. If not in the most detailed way but the basics. While a lot of people are equipped with basic addition, subtraction, divisions and multiplications since a very young age, it isn't hard to do these on the tips of your fingers but it is the one to two-step further into maths, where difficult equations of algebra, trigonometry, geometry and other big brain math problems start showing up which is the hard part.
No wonder they are called math 'problems' because they, in fact, are problems. Well, you don't have to worry about that since you've entered the correct place to get rid of those problems in the most efficient and fast way, without investing too much energy or brain cells. In this article, I have listed out some of the best Math solving apps for your Android mobile which will make your learning experience way better. In a fun and enjoyable way, you can learn maths without getting bored.
Some of the listed math solving apps are for kids who want to learn while some are for solving the equations and problems related to maths. As such, these math apps for android can be used by kids aged between 5 to 15 years old for mastering maths.
List of Best Math Solving Apps for Android Phones
Here is a list of the 8 best Math Solving apps for Android Mobiles
MalMath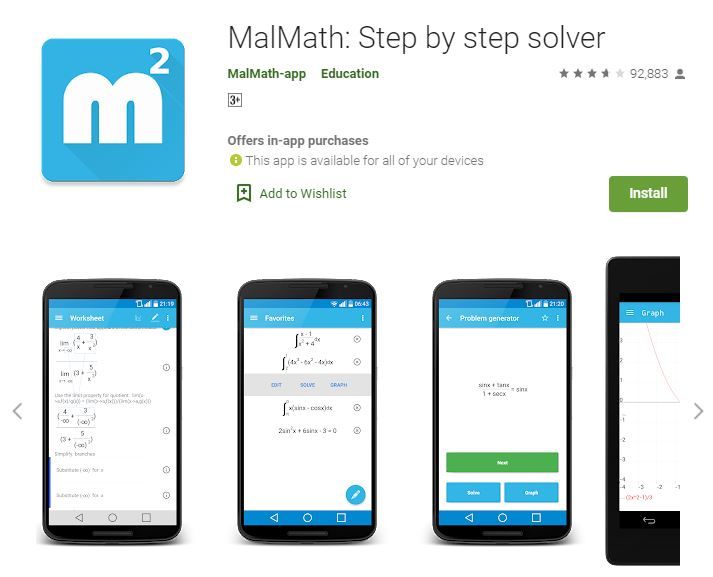 This is a free app that takes all the equations in and give s simple and explained solution without much hassle. While it is easy to use and understand, because of its easy execution, the app is also very handy to use for anyone who is willing to learn because it does not need a lot of instructions to give an answer. The app also has an offline mode which makes it easy for the student to use without having to worry about internet connectivity.
GeoGebra Classics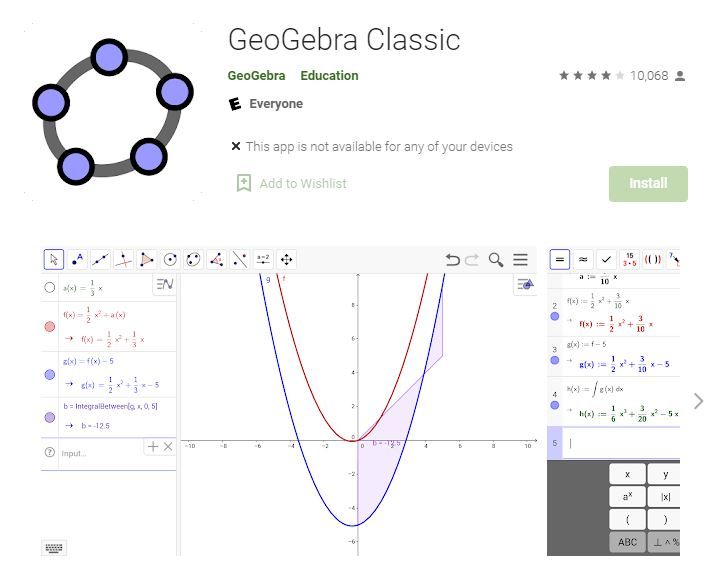 The name of the app is pretty self-explanatory. The app has expertise in dealing with math equations and analytics related to graphs, geometry and algebra. The app takes in simple instructions and performs the equation in a simplified manner for the user to understand and write, in a neat and intuitive manner. The apps pretty much deal with all types of graphs and coordinates problems and work best for plotting and spreadsheet equations
Graphing Calculator by Mathlab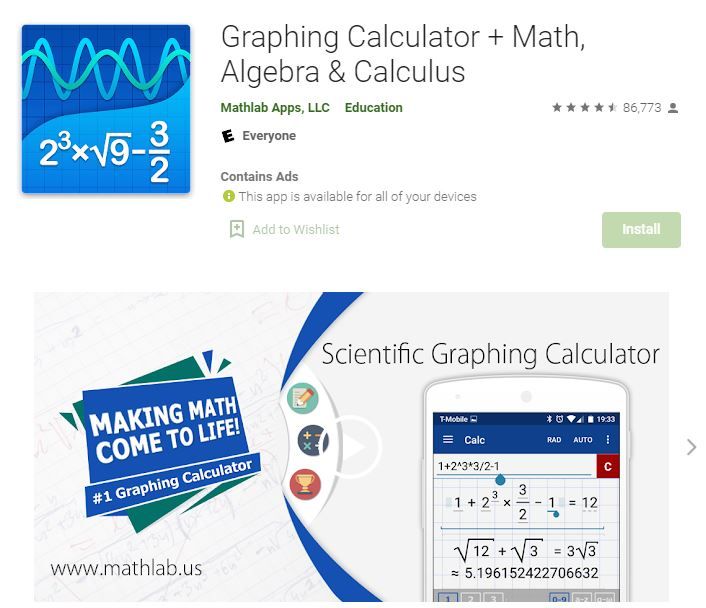 When purchasing school tools and items, we all know about those hefty graph calculating devices which get super annoying to use and carry around. Don't worry though, because, with Mathlab's expert graphing calculator, you don't have to worry about taking those everywhere you go and you can use this app to solve the problems and totally rely on it to help you come with easy and instructive solutions. This app comes up with algebra equations as well and is compatible with almost all Android smartphones.
Photomath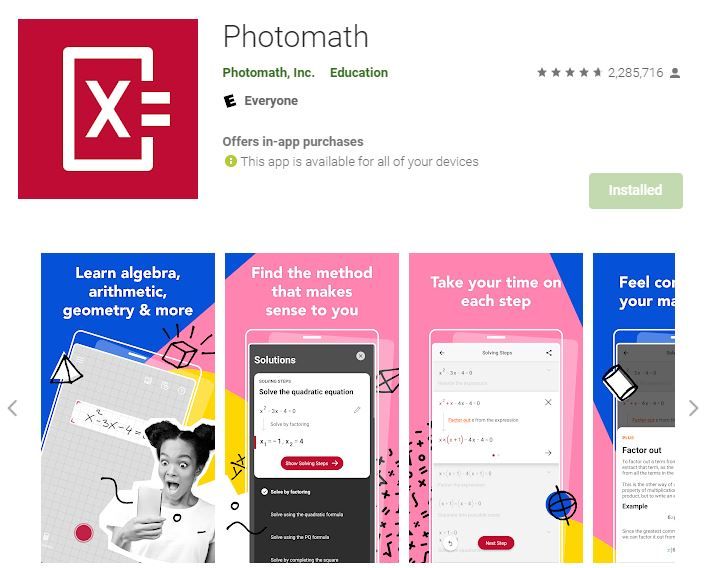 It's a free and fantastic app to use. With its easy-to-use interface that goes on about explaining the equations in a very instructive and explanatory way that it becomes easy for the user to understand. Photomath deals with basic math equations to complex equations such as algebra and trigonometry equally. All you need to do is point the camera towards the equations and it will scan the problem and give you the solution. Very simple, am I right?
Brainly
I have used Brainly a lot when it comes to all kinds of problems, not just mathematics. The main motto of this platform is, "For students, By students". The app is user-friendly and definitely stands by its motto because it is used by a number of students and even the teachers support it because it enhances students own skills by helping others. While the students can drop in any question they want, others can look out and help the said student by answering the question. It is an amazing social platform for the personal and collective growth of knowledge.
Komodo Math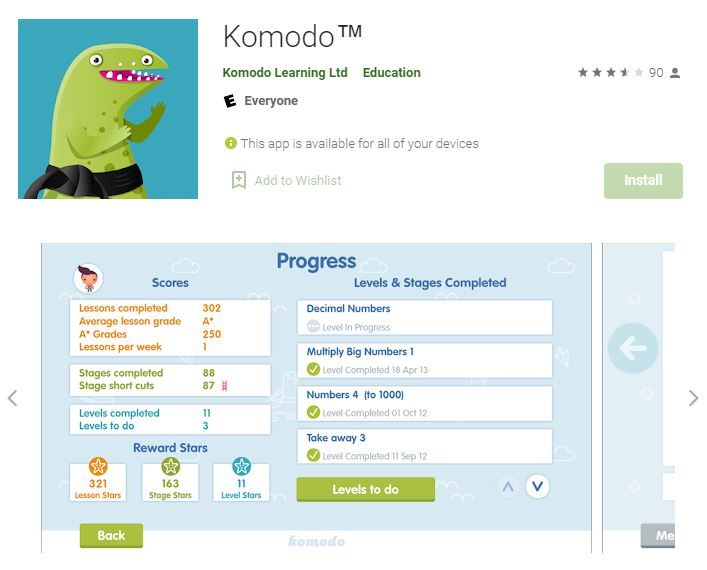 The app is specially designed by highly qualified teachers, keeping in mind the needs of students and parents equally, for building the perfect foundation for an aspiring mathematician or just a student who is interested in math. With game-based rewards systems, personalised brain maps for a better understanding by teachers themselves, Komodo focuses on a basic foundation before moving and building a step further for the student. Learning math is definitely un when you are learning it on Komodo!
Rocket Math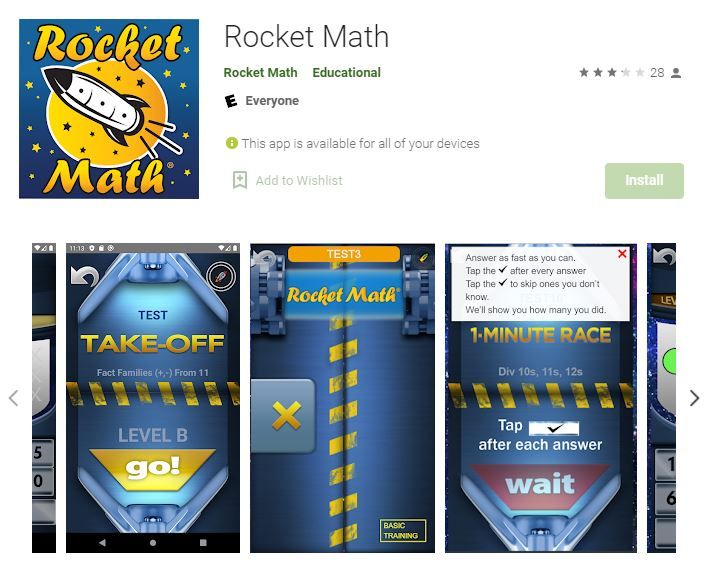 As the app's name suggests, it's going to take your math skills out of the world with its excellent interface that helps you in understanding the most complex math equations in the easiest way. With a game-based plan, the app becomes enjoyable for students to use and learn from. With an easy-to-use platform, it becomes rather fun for students to polish their math skills and learn in a more deep and intuitive manner to master the skill of mathematics.
Prodigy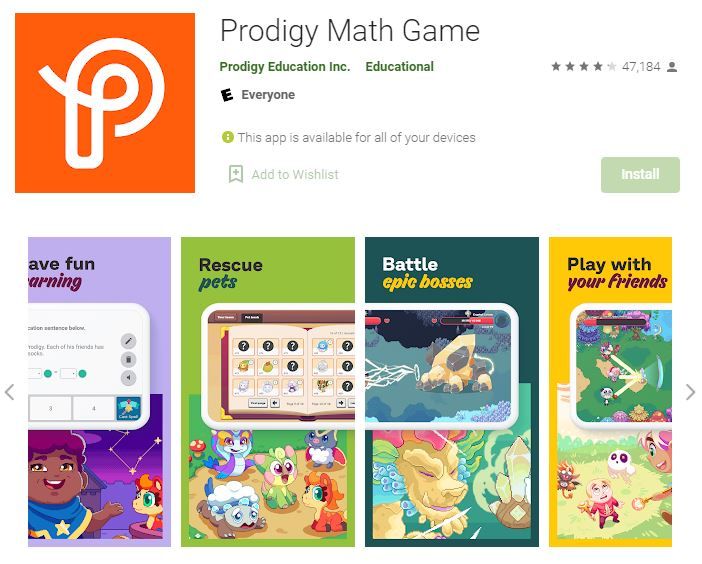 Yet another excellent app on this list that is going to enhance your math learning experience because of its fun and refreshing approach to those monstrous equations. This free, fantasy-based game helps the child to learn math from the basics and polish the skills. One of the best features about this app is its reporting section that helps in identifying the places where the child might be struggling, giving way to teachers and parents to focus on those areas more. The app is best suitable for students from grades 1-8.
Final Thoughts
While math might be a hard subject to tackle, it's fun to learn nonetheless. With these apps, you can enhance your learning experience to a higher scale and make math one of your strong points and who might know, you will end up lii=king math more than you expected? Go ahead, try these apps out to see which one works the best for you and help you with your math problems.