Looking for the Best Android data recovery software 2019 to recover your pictures, videos, documents, and files? Your wait is over. We have some Top Android Data recovery software for Android that can help you recover your files.
Androids these days are used for performing many functions other than calling and using the camera. They are used for social media, gaming, listening to music, recording videos, and many others. We store a lot of data in our android phone like contacts, pictures, music, videos, files, and other data. The data is very much important to us and sometimes it accidentally gets deleted, it becomes the moment when a person feels most of the pain. They look for finding a solution to recover the data. These people lose their data due to many ways like the formatting of the phone, deleting by accident, accidentally removing the data card before shut down of the smartphone. We understand that what role data plays in once lives. So we got provoked to write an article on Android Data Recovery. Today we are going to provide to the list of data recovery tools which will help in Android Data Recovery. Let us know best android data recovery software for Android.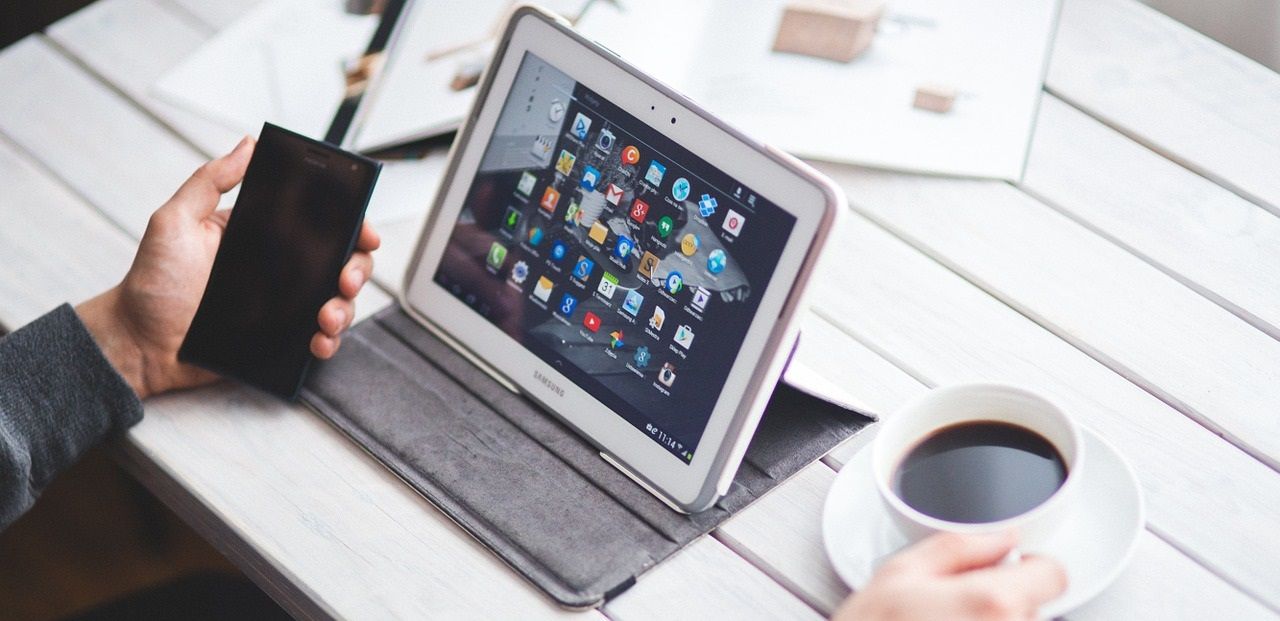 Top Android Data Recovery Software 2019 (Latest)
EaseUS is the first software on our Android Data Recovery list as it is the most widely used software around the world. People around the world use this software as their first priority because it provides the highest level of security. It also protects our phones files, disks, emails, and databases. The data recovery software is used in various places like homes and offices. EaseUS has various tools which migrate files and apps from one computer to another. It also helps in transferring iPhone data to a PC or any other place which is 100% same as the original. The software comes in two versions Mac version and Windows version. It is software which is entrusted by 72 million people who have downloaded it. EaseUS recovers the data in three simple steps. EaseUS has been used by more than 160 countries and it has been rated 5 stars by its users. It is the protection and privacy of our data which makes different from others. The person who has lost his data can visit the official site of EaseUs.
DrFoneWondershare
dr.fone is the last data recovery software in our lists which is available for Windows as well as iOS users. The software ensures that lost data from Android is not lost as it restores every data that is deleted, system crash, damaged, SD card issue. This is the software that deals basically with every phone problems. But the drawback of this software is that some requirements is needed to restore data with this software.
FonePaw
Android data recovery app which is only available for Windows users and Mac users and securely recovers deleted files from Android devices, SD Card, SIM card. The software can be downloaded of free from the official website of the FonePaw. The software also provides other tools like MacMaster which is all in one Mac Cleaner tool. It also has DoTrans which is used for transferring files between iOS devices in one click. The app also has a screen recorder which captures the screen of the desktop. FonePaw is a brand of professional software and services which makes powerful products for Android.
Minitool
This is the second software to top in our android data recovery list. This is also a tool widely used in data recovery around the world. This software provides one-stop service for Disk Configuration, Data Backp & File Recovery. The software has got different types of tool for different purposes. The one with which we are concerned is Power Data Recovery which restores our lost data and files. It recovers every deleted files and folders. It also recovers digital media data and damaged partitions. The user can download a trail version of the software for Windows or Apple users from the official website of the MiniTool. Later on, the user can also buy the full version of the software. The software also has tools like Partition Wizard which manages hard drive and ShadowMaker which backup everything. There are around 58 million users of the software which have quite good reviews of the software.
AndroidPhonesoft
AndroidSoft is a mobile software which is used for android data recovery. This software is popular for 98% success rate in recovering lost data of the phone. The software recovers all the deleted messages, Photos, Contacts and many more which got deleted from the android. It is available on android phones like Samsung, HTC, LG, Sony, Motorola. The softwares also provides tool from transferring of data from iPhone to Android. The users of this gives a positive review of the software. It is also a Android Manager, Android Data Rescuer, Phone Transfer, Android Root Pro.
MyJad
MYJAD is another trusted brand in utilities & mobile software which we have kept in our list of Android Data Recovery list because it is a software which rescues our deleted data. This software is available for both the android users as well as iOS users. It is a iOS managers which transfer music, ibooks, applications and many other things among iPhone and computer. This software also helps the iOS users to extract videos, photos, contact from iPhone to local computer. MYJAD has got an awesome reviews by the customer.
Remo Software
Remo software is among those softwares whose name is necessary to mention in the list. It is an android data recovery software which is only available for Windows and Mac book user. It has one of the most trusted tool that helps in recovering partition lost due to deletion, corruption or formatting. The software is used to even recovery of the SD card which was deleted. The Remo software also has tools like Video Repair tools and Move Outlook Data. Video Repair tool fix the corrupted video files and make them playable again, supports MOV and MP4. Through Move Outlook Data, everything can easily be transferred from one PC to another. Remo ensures 100% security, and 100% satisfaction. It has more than 10 million downloads. The software also provides services like free tech support and Live chat 24/7 support.
iSkysoft Toolbox
Android recovery software which we are going to talk about is iSkysoft Toolbox. This is the software that contains tool which keep the smartphone to give their best performance. It has all types of data recovery, transfer, backup & restore, phone repair and unlocking tools. The software helps in transferring of data from phone to computer/iTunes. The software backup and restore data in a single click. Data can also be transferred from one phone to another. It has tools which unlocks phone screen without passwords. It fix the system issues with just few click for iOS users. It also recover lost data from phones. The app also has a special feature of restoring social media apps. The reviews of the people on its official site tells better about this software.
Yodot
Yodot is a data recovery software which can be downloaded from the official Yodot website . It is considered to be one of the best software to undelete files on Windows. It also provides videos on how to use the software on its official website. The data recovery software recovers all type of songs, audio, and popular videos. The software even recovers data of the SD card. It also solves problems like MP4 file won't play in Windows Media Player, How to recover data through migration assistant on Mac, editing of a word document. The software provides a solution for almost all types of Android and Windows user. The software also provides services like live chat 24 hours for the users.
MobiKin
MobiKin is a data recovery software like any other software whose function is recover data easily and fastly. It is a software that can be easily used even by an new user as it does not require any professional skills. This product ensures 100% security from any viruses, spyware, etc. This software also gives a full money back guarantee on the purchase of 90 days. It is a full featured program that recovers contacts, music, files, and videos for all popular Android devices like, Samsung, HTC, Sony and many other. The software also plays a role of assistant for the Android users. The software has around 30 million users around the world wide. The one who wants to know more about this software can visit the official site and open the pages regarding their queries.
TenorShare
The software focuses on various smartphone solution such as data recovery. The data recovery software has various tools like UltData which recovers all the data from Android devices to the PC. The software also has various tools that are used by iOS devices for transferring of files between iPhone and PC or Mac. It is a 5 star data recovery software as it is the top ranking data recovery software which recovers all deleted or lost data directly from the phone. The software is a Golden Award Winner as it access to technical support, combined with the abilities of Android users. The software has also earned awards like TechUntold, softonic, Yahoo and many others. The software is 100% secure and provides 27/7 customer services. It is used in 160 countries.
TunesBro is a data recovery software which is used for solving problems of Android devices. TunesBro recovers lost files due to deleting, formatting, virus attack and other unknown reasons. It enables in supporting of virtual all files. In this recovery takes step by step which makes recovery of data easy and fast. It recovers all data that got lost due to accident deletion or by formatting. It even restores SMS and call history or the user. It also resets the password of Windows. The data recovery software also provides various tools that help in various ways like. It has tools that are used in transferring of data from Android device to PC. It is widely used around the world by different countries and has more than 10 million users around the world.
Bitwar
Bitwar is another Android Data Recovery which recovers data easily. It is available for Windows version and Mac version. Bitwar gives 30 days free recovering of data. Bitwar has many data recovery software like Data Recovery for Windows, Android Data Recovery for Win, iPhone Data Recovery for Windows, Data Recovery for Mac, Data Recovery for Android, and iPhone Data Recovery for Mac. These are various data recovery software for various types of users. It recovers all the data which were formatted of the hard disk, mistaken to delete the file, recycle bin file, USB disk data, memory card and even IPhone. The software serves more than 2 million users. The user can contact to the customer through email. Bitwar has earned various safety certification, payment security.
Eassos
Eassos is another Data Recovery software which has various other tools like any other mobile solution software. This software has a all in one powerful tool whose name is PartitionGuru, which contains all the tools that are necessary for an Android. The data recovery software is also used for disk utilities and system backup. The reviews of the software tells the popularity of the software and how well the software is doing. It's recovery software ensures that data is recovered in case of every situation. The software also provides various ways through which user can contact to the software for any help if needed. The software also guarantee a money back policy if the user didn't like the software.
YoliSoft
Yolisoft is one of the data recovery software in our list which is widely used around the world for recovering of data. It has many Android and iOS users around the world. It restores all types of data like photos, contacts, music, messages, social media applications and many other things. It also has other tools like video editor, photo recovery, and even it has video converter. The software provides 100% security and protection and also a lifetime free support. It even has a money back guarantee with in 30 days which makes it one of the best data recovery software to purchase.
FoneDog
The Android Data Recovery software which has got place in our list of android data recovery software is a wonderful tool. This software has tools which is used for recovery of data which were deleted accidentally or were lost when the phone was formatted. It also has tools like PowerMyMac, iOS Data Recovery, iOS System Recovery, Android Data Recovery, Broken Android Data Extraction. PowrMyMac is all in one Mac software which is uses to clean and optimize our Mac OS. Android Data Recovery recovers deleted messages, contacts, call logs, videos and data of SD card.
Aiseesoft
Aiseesoft is a software which is widely used for various purposes. It has various tools like Video Converter Ultimate, iPhone Data Recovery, Burnova, Screen Recorder, Android Data Recovery, Fone Trans. The software is 100% clean and provides 24/7 customer support, it also has 90 days money back policy. It gives free update of the software. The software has wonderful reviews on its official site and has been picked by top media.
Gihost
The data recovery software which provides free Android Data Recovery. It helps in recovering of lost data from Android devices like Samsung, HTC, LG, Google. The app also provides a free YouTube downloader tool which can be used to download videos of SD/HD/4K. Not only from YouTube, the user can also download videos from other websites. It also recoverrs photos which were deleted from hard drive, USB drive, and other secondary storage devices. It also provides basic facilities like lifetime support, 30 days money back.
Jihosoft
The software holds the 18th position of our website of data recovery software. The software makes solutions for Android and iPhone users. It is one of the best photo recovery software that is ever known to the world. It has photo recovery which restores lost multimedia files and videos. It also has a file recovery software which is used for recovering of the file. The software also has phone data transfer tool that transfers data from the one form to another. The software provides a guide on its official website.
Recover Android iPhone
It is a Android Data Recovery unit which restores lost and depleted data on any Android phones and tablets. It also recovers lost files from SD card inside the Android. The software helps in unlocking of the phone in a single click without using phone password. It restores data from backup to any supported Android devices. It is perfectly compatible with different Android devices like Samsung, HTC, LG, Opportunity, ZTE, and many more. The advantages of using this software at any other is the scanning results before Recovery. It is 100% safe and risk free.
SecureDataRecovery
Secure Data Recovery is a recovery app that takes payment after the completion of recovery of files which was to recovered. The software is used for various purposes nation wide and is Industries leading data recovery. The software helps in hard drive recovery, virtualization recovery, enterprise storage, database repair. Digital Forensics and for many other purposes. The software provides various other services like 24/7 helpline number.
Which one is Your Best Android Date Recovery Software?
These are some best Android Data recovery software that can assist you in many a ways with your Android. Let us know in comments which one is your best Data recovery software. Also let us know which of these Android Data recovery software you have used before. Your comment really matters and helps other viewers to have a better idea of the mentioned products so please leave your valuable comment which will approved with a business day.
You can Follow us on Facebook, Twitter, and Instagram to keep in touch with us. Also, subscribe to the YouTube channel for watching tech videos and tutorials.