Looking for the best Productivity Apps for Android 2020? Want to be more productive in your life while avoiding the waste of time? Don't worry, we have a list of some top productivity apps for Android 2020 that can make you super productive in your life.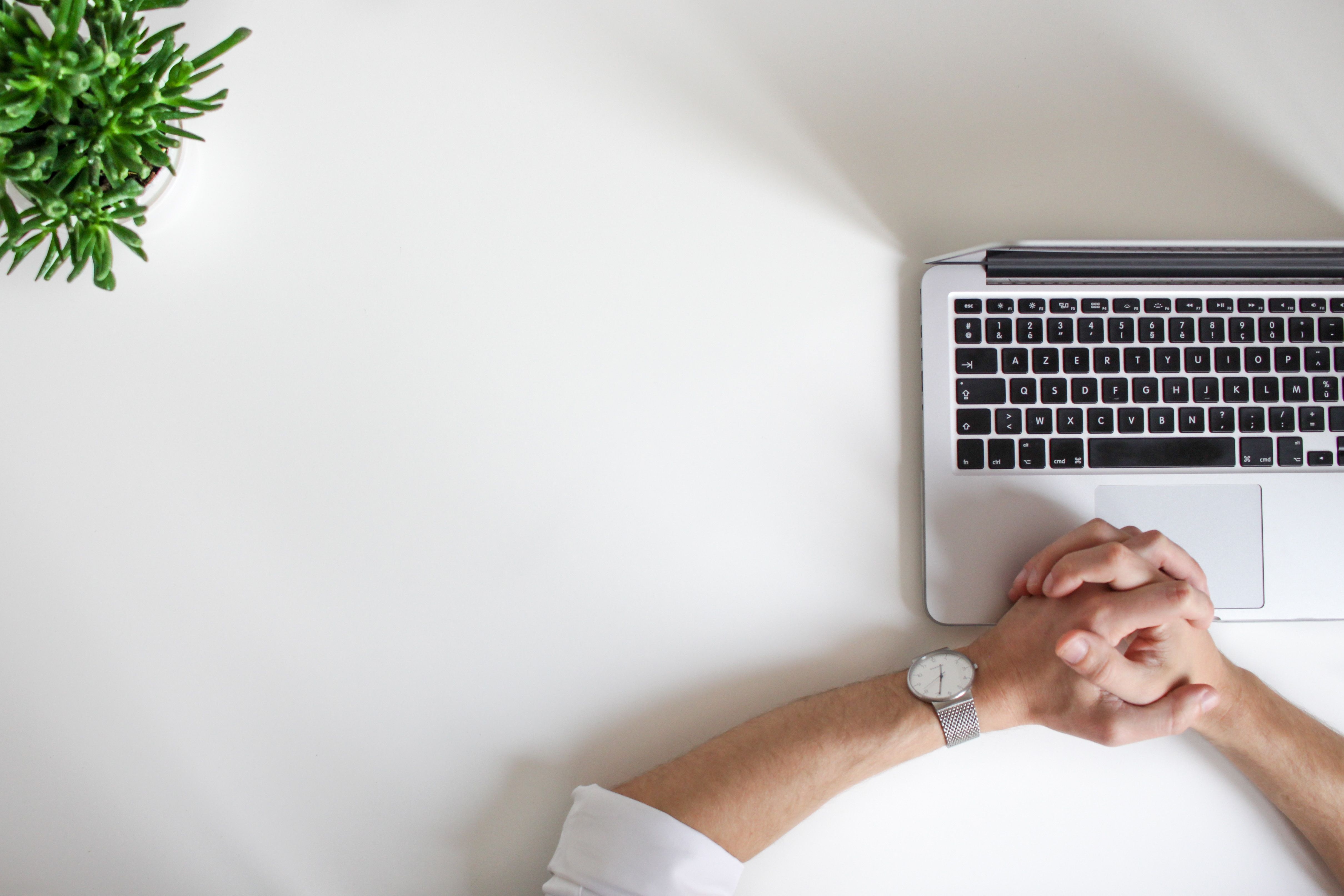 We all want to be productive in our day to day life and work. Sometimes, we get puzzled by the number of tasks at hand, its sequential result-oriented process, hard and time taking way and what not. However, there are some top productivity apps for Android that can be your back in providing the various ways you can accomplish your task smartly, efficiently and all that in less time. I have tried my best to list some best productivity apps of 2018 that can actually help you and I have rooted out those productivity apps that you already know and be using like Gmail, Google Translate, Chrome, and Google Assistant. So, Let's talk about some best productivity apps for 2020 that can make you more productive.
25+ Top Productivity Apps for Android 2020
Trello
Trello is one of the best productivity apps 2020 that lets you organize anything that you are working on. It is easy to use and it makes your tasks organized in a good format. You can add more people to the boards and assign tasks. One can easily share the files too. You can make use of this application not only on your smartphone but also on your personal computer via their website. This means you are not going to miss anything material at a given time.
BuddyDo
BuddyDo is really an amazing application for your daily tasks and collaboration with the people that matter. I personally used this application and found it worth using. It makes your work pretty easier. You can easily collaborate with the people, add more buddies, make work-related groups. It somewhat works like Trello and is very impressive.
Best features of the application include Sharing media, creating groups, real-time chat, planning events, creating polls, assigning tasks, inviting volunteers to join(as it's basically for non-profit organizations), manage volunteers, internal management tools, video calling, audio calling and lot more. Like Trello you can use BuddyDo on PC too.
Flock
Flock is another personalization tool that can help you manage your work effectively by keeping in touch with the supervisors, workers, managers and all. There are a bunch of tools therein that give you the freedom to manage your team efficiently. Like the above, it also provides you group feature, voice and video calling, group video calling, file sharing, and many other helpful features. Flock is very helpful for the Information Technology companies. You can share the code snippets too. Ultimately, it is a complete solution to enhance productivity at work. You can also download Flock application on your computer and stay updated all the time with the workforce.
Grammarly
Writers love this software. Grammarly is helping the people for a decade. This application, as the name suggests, helps the people to correct the grammar in real-time. Not only grammar it checks for almost all the minor to major errors. Using Grammarly is absolutely free. However, for some extended features, you can buy the pro version of it. Grammarly was not for Android for a long time, but, recently they delighted the users by announcing its launch for Android users.
BlockSite
We use a bunch of websites and applications on our devices. Some of them are those which we use in free time but after that we want a solution to get away from them. There may be many like Facebook, Twitter, Instagram and more. They distract us from being productive. Don't worry if you have the same problem, Block site is an impressive application with the use of which you can block the custom sites and applications that you want. You can also block the adult sites with one click. Overall it is one of the best productive applications that can really make you productive.
Last Pass
Remembering and managing passwords is not easy. However, there are few who can do that. Still, sometimes, even then can get trouble. Using the same passwords for multiple accounts can be dangerous. If one account gets hacked, the probability of others of getting hacked arises immediately. On the other hand, using different passwords can be a headache. But don't worry, in order to overcome such instances Last Pass is there to help you avoid all this and you can manage all your passwords at one place. LastPass is safe to use application which is being used by millions. Now you can even use hardcore strings in your passwords and keep it safe from the annoying hackers.
Stuff
For arranging and remembering day to day tasks can be frustrating at times. However, there is an application called Stuff which works as a widget on your Android smartphone. On stuff, you can manage your tasks with ease and that would be showing on your home widget screen.
Google Keep and Tasks
Google keep and google task are two and the different applications. Google keep works as an advanced notepad while google task helps you assign different tasks. Both can be used as Android applications as well as in E-mail. These applications are very easy to use and capable of enhancing your productivity.
MediaFire, Mega, G-drive
You can always keep your Android Smartphone clean and fast by uploading your big files on the Mediafire, Mega or Google Drive. Among these, Google drive is very fast in uploading or downloading the files.
Sticky Notes
Most of the PC users find it productive to use sticky notes on their computers. You can mention your next plans, meetings, tasks, lines of code or anything in notes. There is an android application too for Sticky notes which is one of the best productivity apps 2020.
CamScanner
Being one of the best productivity apps 2020, CamScanner, undoubtedly, is the best mobile document scanning application which has been downloaded by millions of people around the Globe. You can easily scan and store the documents. There are many competitors for this app, however, it is the which provides lossless scanning, thus, it is the choice of millions.
Sleep
Many of us encounter a problem having a good sleep. I have seen people using smartphones and computers are more prone to this disease – Insomnia. There are many ways you can get rid of this. You can use blue light filter applications on your smartphones and PCs to reduce this gradually. Even most mobiles companies offer this feature in their custom ROM these days which is termed differently like Reading Mode or Eye Comfort. Even you can use Sleep application to have a better sleep. The application comes with a number of features to help you have a perfect sleep and make your daily life more productive. Interestingly, millions of users take advantage of this application to make their life productive.
Digital Detox
No matter how much we curse ourselves for using the smartphones more than ordinary, the next day we again make the same mistake and it continues. However, the diagnosis of this problem is simply that you actually put some effort to get rid of the digital addiction. To do this, you can first block the website and applications that you feel you are most addicted to. Secondly, you can download Digital Detox or any other application that provides such features. Well, digital detox application helps you lock your smartphone for custom hours for which you can't use it. However, emergency use feature allows you to make use of your smartphone. Not much, but you can slightly reduce your addiction with the use of this application which will, as a result, make you more productive.
Contacts Optimizer
Most smartphones have not featureful contacts application which people can actually make use of. However, Contacts Optimizer application is a third party application available on the play store using which you can manage your contact properly, professionally and efficiently. There are some advanced features like Merging Contacts, Cleaning contacts, Edit Contacts, Removing Duplicates and many other which make it very productive. The clean and attractive UI of the application makes it one of the best productivity apps. The size of the application is just half an MB.
WPS Office
WPS office for android is one of the best productivity apps available on the play store. Millions of people use WPS office to create, edit and manage their files on the go. It is a lot of fun and you can use your files anywhere. As the name suggests, WPS – Word, Powerpoint, Spreadsheet, it lets you manage all these at your fingertips.
Tasker
With the use of Tasker, you can simplify your application behaviors. This application comes in handy when you use your smartphone a lot and you are looking for advanced configurations that can manipulate the behavior of the application with respect to action in any set of rule.
ES File Explorer
ES file explorer is one of the best third-party file explorer application which has the bunch of additional features that makes it different. You can share the files, compress and decompress the files, manage the files and many more. ES File Explorer is one of the top productivity apps 2020 for Android that one can find very helpful for the smartphone.
Quoda Code Editor
If you love coding and want to keep experimenting even on the smartphone then Quoda Code Editor application is for you. Just install it on your device and keep on doing your coding while on the go.
Engross: Focus Better
When it comes to Productivity, we can't forget to include Engross which is surely one of the top productivity apps. Engross lets you focus better on your activities. It lets you manage your tasks, track your time, cure your distractions and lot more which strive to make you even more productive and live a stressfree life.
WhatTheFont
WhatTheFont is a very helpful application for designers with the help which they can easily identify the Font inscribed on any sort of document or media with a shot.
Automatic Call Recorder (ACR) Pro
If you get many phone calls on day to day basis and you want some kind of proof for your professional conversations then ACR is here help you. It may happen that the buyer may deny the product quantity saying that he had talked the less or any other such case where your claim needs an evidence, this application results out to be a boon.
Evernote
Evernote is one of the most popular notepad applications that is having many quality features that everyone seeks for. With Evernote, you can take better notes, scan documents, share your ideas and lot more. The application has been professionally designed. It can help you organize and make life simpler.
IFTTT
IFTTT is one of the best productivity apps available in the store. Basically, IFTTT is an automation application which can help you in different ways like Tasker. However, it is different from Tasker in the sense that it works on online applications and its area of expertise is pretty definitive. In short, IFTTT can make your digital life very simpler by automating it.
CleanFox
CleanFox is another productivity app for Android that lets you clean your inbox, reduce your carbon footprint and unsubscribe from unwanted e-mails. Precisely, this is a very helpful application if you are annoyed with the number of emails and newsletters you receive on a day to day basis.
Smart Kit 360
When it comes to utility we have like many applications on our device. To get rid of many applications, there is one app that can replace them and that is Smart Kit 360. This productivity application comes with many basic applications that we actually find on most phones. It consists of a battery saver, sound meter, heart rate monitor, compass, magnifier, mirror, notepad, unit converter and a lot more functionalities
Resume Builder App
Sometimes we want a quick resume for us or any friend. In such a case, resume builder application helps you making a cool resume in no time and impress the interviewer. This resume builder application lets you make visually stunning resumes that catch the attention in the first impression.
Mindly (mind mapping)
It is a very impressive application for planning a project, brainstorming ideas and much more. Many people are using Mindly and their response is very decent about this application. If you get many ideas in your day to day life but you forget to implement that due to full mind then this application is surely for you.
SPACE – Break phone addiction
This is one of the impressive productivity apps that lets you leave the addiction with your smartphone. If you think at the end of the day that you are inclining too much toward your smartphone and providing less time towards the life goals that you have then this application can surely help you with that.
Also Read:
Which one is your favorite out of these Best Productivity Apps 2020 for Android?
These are some best productivity apps 2020 for your Android smartphone that can help you someway or the other. If you like this list of best productivity applications then, please share it with your friends on your social media profile. Also, let us know which one of these is your best productivity app that you use or will recommend others for use.
For more tech news, tips and tricks, gadgets reviews and more just be our friends on our Facebook Page and Twitter. Also, watch us making some cool videos on our YouTube Channel.