People love to mirror their Android screen to PC and to make it possible there are a number of ways. There are a large number of applications that bring it to the life. But you are probably here to Mirror PC screen On Android Smartphone. Is not it? So, without further a due, I shall take you to the steps to Mirror your PC screen on Android phone.
How To Mirror PC screen On Android Smartphone
Using Chrome
First of all, you need to set up everything right on your pc. Just head to the Chrome browser and go to extensions (right corner option > more tools > extensions ). If you have the new version installed you will find the right corner option sidebar. Just go to the sidebar and find the Open Chrome Web Store button.
Or just go here: https://chrome.google.com/webstore/category/apps
Also Read:
Once you reach the chrome web store, search for "Chrome Remote Desktop" under apps section. Now you will find the application, just install it.
Bonus Tip: In case you don't find the application, don't get disappointed. This is the time to search directly on Google for "Chrome Remote Desktop Extension". Now click the link starting at https://chrome.google.com/
Once the install is finished, open the application, click Get Started and "enable remote connections".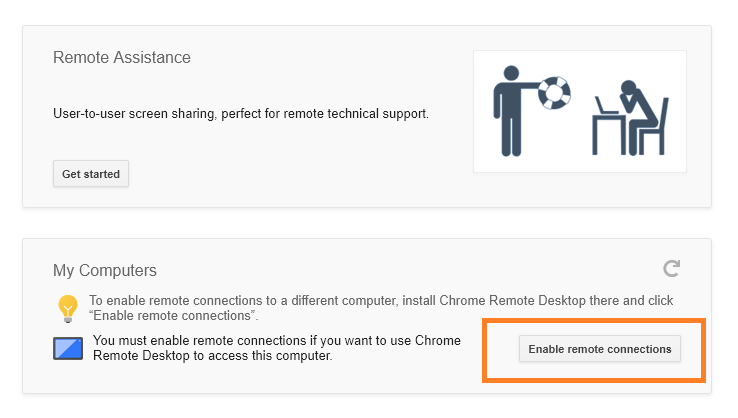 After clicking that Accept the Terms of Service and Install Chrome Remote Desktop Host after downloading it.

Before you start, it will prompt you to set a pin code. Set any pin code you want.
You have configured your pc for the purpose to mirror it through your Android. Now you need to do following.
Find Chrome Remote Desktop application on the play store. Install that right on your smartphone.
Follow the following steps:
Make sure you have enabled remote connections in your pc (as illustrated above).
Open the remote desktop app on your android phone and click on your desktop name. (if it is not there, refresh the app activity form the top right corner.)
Now just enter your PIN which you had set and BOOM, you are connected.
Using Team Viewer
You can mirror your PC screen on your android by using Teamviewer. All you need to do is following the below-listed steps:
Download the latest version of TeamViewer on PC from official team viewer website.
Now Install the Team viewer application on your smartphone

Run the application on your PC and smartphone.
You will get an ID and password.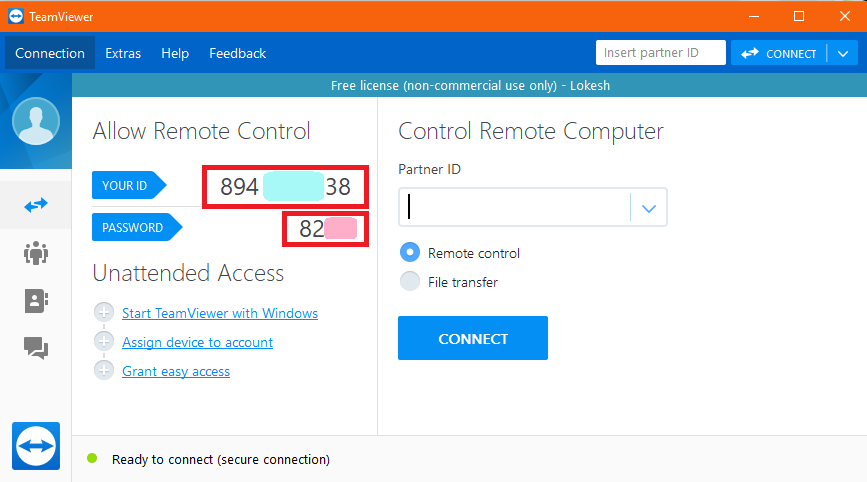 5. Now connect your pc to the smartphone by entering the ID on mobile. When asked input the password. You will be connected within a minute.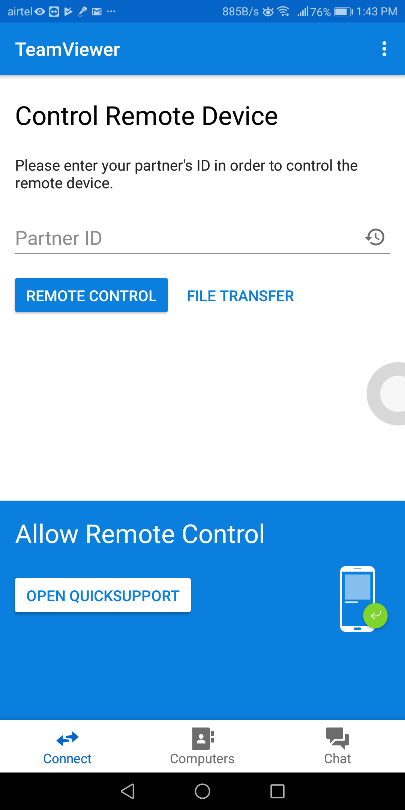 Downloading an additional add-on application you can also control your mobile through your PC.
Final Words
Eventually, this way you can mirror your pc to android smartphone easily and in no time. This is a pretty secure way of mirroring your laptop to phone as the applications we are using are developed by Google itself and the other is also a very trusted brand. Share your views in the comment section and let me know what additions can be there to enhance this post.