Are you an avid gamer? Then the article gonna prove an advantage for you. Here are the Best Arcade games for Android lovers! It's 2022, and people are still finding fun ways to enjoy gaming on their smartphones and tablets, but the sheer number of games available means it can be hard to find the best ones out there.
Fear not, Android lovers! Here are some of the best arcade games you can play on your Android device, guaranteed to provide hours of fun for everyone in the family as well as friends! We all enjoy playing arcade games! Don't you think so?
Although we may not have our windows or mac devices every time we wish to play, why not play them on our phones? Here are some of the best arcade games for android available right now on Google Play! Arcade games are wonderful, and also they're the perfect way to unwind after a long day or even have fun with your pals. So here's the finest of the best that Android has to offer in this genre, so you may play it whenever and wherever you want!
The Best Arcade Games for Android-lovers in December 2022
Angry Birds 2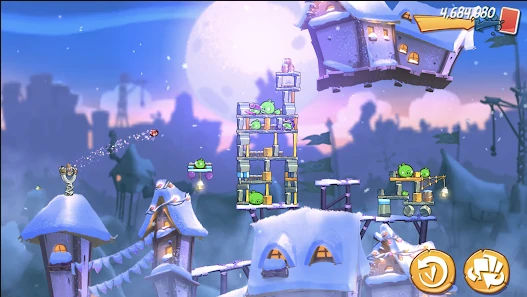 Rovio Entertainment's Angry Birds 2 is a 2015 puzzle video game. Like the original Angry Birds game, the objective of Angry Birds 2 is to use a slingshot to launch birds at pigs stationed on or within various structures to annihilate all of the pigs on the playing field.
Although, this version has a collection of whole new graphics and also includes various updated features. Moreover, players are awarded up to three stars per level based on their score.
About Angry Birds 2
Google Play: 4.3/5
App Store (Apple): 4.6/5
Engine: Unity
Developer: Rovio Entertainment
Designer: Måns Wide
Developer: Rovio Entertainment
Publisher: Rovio Entertainment
Original author: Rovio Entertainment
Genres: Puzzle Video Game, Shooter Video Game
Crashlands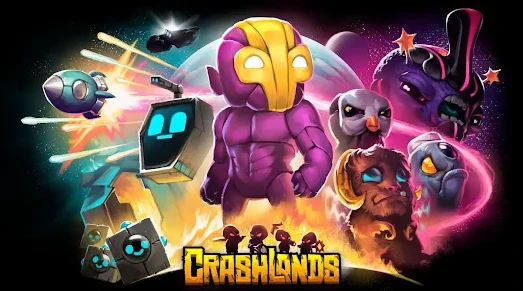 Crashlands is an action-adventure role-playing video game created as well as released by Butterscotch Shenanigans. It was launched in January 2016 on the App Store, Google Play, and also Steam, after being on Steam Greenlight for 42 hours[citation needed].
Shortly after its release, software pirates uploaded the game to Amazon without authorization.
About Crashlands
Google Play: 4.5/5
Steam: 9/10
Butterscotch Shenanigans: 90%
Initial release date: 21 January 2016
Developer: Butterscotch Shenanigans
Original author: Butterscotch Shenanigans
Developer: Butterscotch Shenanigans
Publisher: Butterscotch Shenanigans
Platforms: Nintendo Switch, Android, Xbox One, iOS, MORE
Genres: Role-playing Video Game, Indie game, Fighting game, Action-adventure game, Adventure
Shadowgun Legends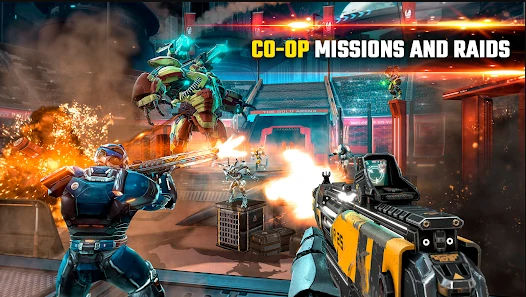 If you want to blast your way through an ever-changing maze of death, get to playing Shadowgun Legends. The game is a free mobile first-person shooter video game developed and then published by Madfinger. In the game, players control the character Slade with swipes as well as virtual joystick movements.
In addition to its single-player campaign, Shadowgun Legends also features competitive multiplayer modes in which players can play against each other as well as team up together against AI bots. There are four different multiplayer game modes: Deathmatch, Capture the Flag, King of the Hill, and also Onslaught.
About Shadowgun Legends
Google Play 4.4/5
App Store (Apple) 4.8/5
TapTap 8.2/10
Developer: Madfinger Games
Original author: Madfinger Games
Series: Shadowgun
Mode: Multiplayer video game
Platforms: Android, Nintendo Switch, iOS, tvOS
Genres: First-person shooter, Massively multiplayer online role-playing game
Alto's Adventure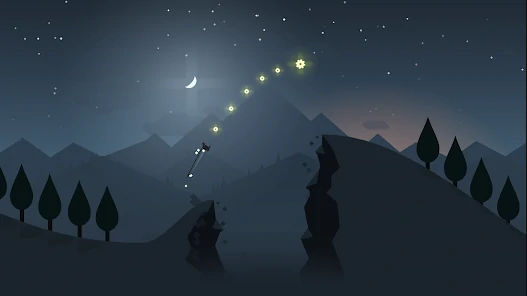 Alto's Adventure is an endless runner snowboard game. There are a number of challenging levels that players must complete as they explore and then ride down a mountain. Earn new items and also the powers that can be achieved by completing tasks. Not only tasks but there are several tournaments with various benefits.
The artwork is colorful, bright, and also eye-catching. Unlike many other endless runner games, this one doesn't have any in-app purchases or even ads, therefore players can enjoy the whole game without any interruption. Moreover, it's just plain fun to race down the mountain on your snowboard!
About Alto's Adventure
Google Play: 4.3/5
App Store (Apple): 4.6/5
uptodown: 5/5
Engine: Unity
Developer: Snowman
Original author: Snowman
Platforms: Nintendo Switch, PlayStation 4, Xbox One, Android, iOS, MORE
Developers: Snowman, Team Alto
Genres: Endless runner, Sports Video Game, Simulation Game
Publishers: Snowman, Noodlecake Studios
Asphalt 8: Airborne
Asphalt 8 is an ideal game for those who are looking for a realistic racing video game that has no in-app purchases and also very few ads. Gameloft Barcelona offers players a challenging racing experience with realistic, high-definition graphics as well as extreme car customization.
Unlike many other games of this genre, which give you the freedom to speed up time, the game does not provide that option, meaning you'll have to beat your competition by your own natural abilities.
About Asphalt 8: Airborne
Google Play 4.5/5
App Store (Apple) 4.7/5
Developer: Gameloft
Mode: Multiplayer video game
Original author: Gameloft
Publisher: Gameloft
Platforms: Android, Microsoft Windows, iOS, macOS, MORE
Developers: Gameloft, Gameloft Iberica S.A.U.
Genres: Racing Video Game, Simulation Video Game, Sports Video Game, Simulation Game
Asphalt 9: Legends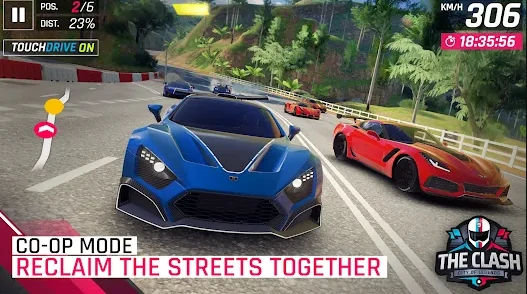 Asphalt 9 is a racing video game developed by Gameloft Barcelona and then published in 2018. Players will race against friends and other gamers while steering various high-performing vehicles.
Aside from racing, the game also features a story mode, where the player is tasked to progress through a series of increasingly challenging levels set in different locations around the world (10 sentences). This is an arcade racing game with some battle royale mechanics that are accessible to many players.
About Asphalt 9: Legends
Google Play: 4.4/5
App Store (Apple): 4.8/5
Steam: 6/10
Engine: Jet Engine
Designer: Marc García
Series: Asphalt
Mode: Multiplayer video game
Developer: Gameloft
Platforms: Android, Nintendo Switch, Microsoft Windows
Pizzaiolo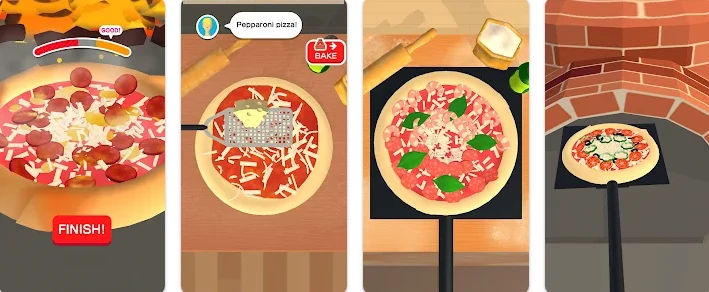 This game is a lot of fun and provides hours of entertainment. It's easy to control and also has cool graphics that will give a whole new gaming experience. The basic premise of the game is that you have to catch pizzas in your truck before they fall off or people see them.
You can also eat the pizzas if you don't have time to save them, but it's a lot more difficult and it takes a while before you're able to do so, plus they make your fingers sticky.
About Pizzaiolo
Google Play: 4.4/5
uptodown: 5/5
App Store (Apple): 4.6/5
Publisher: Geisha Tokyo Entertainment, Inc.
Platform: Android
Hyperforma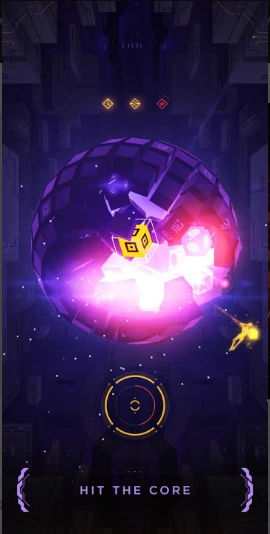 Hyperforma game is a story-based game. The story is about a lone explorer who makes his journey. Hyperforma is on a quest to find the best arcade games for your Android device. What are you waiting for? Download them now and then get started!!! These arcade games are perfect for when you're looking to kill time, pass time, or simply relax and enjoy life.
Hyperforma's gameplay is a reimagining of a classic puzzle-based arcade that is perceived as a hacking process of complex virtual defense systems. Throughout his journey, the hero encounters massive "living" interfaces and overcomes several hurdles while breaking the most complicated defense systems in order to uncover the truth.
About Hyperforma
Google Play: 4.6/5
App Store (Apple): 4.8/5
TapTap 7.3/10
Initial release date: 26 March 2018
Engine: Unity
Developers: Nord Unit, HeroCraft
Platforms: Nintendo Switch, Android, iOS
Genres: Puzzle Video games, Action game
Publishers: Nord Unit, HeroCraft
Bullet Hell Monday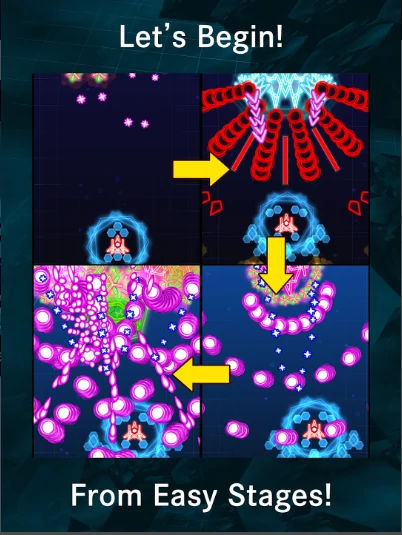 Bendy in Nightmare Run is one of the best arcade games on Android for various reasons. First of all, the game has crisp graphics with fun animations that make each stage so much more entertaining to play. Also, its great controls work very well and are simple for anyone to use.
Moreover, there is always something new to find and the frequent content updates keep players interested in coming back for more. Finally, it's challenging but not impossible which makes playing the game a lot of fun.
About Bullet Hell Monday
Google Play: 4.7/5
Steam: 8/10
App Store (Apple): 4.9/5
Publisher: MASAYUKI ITO
Platforms: Android, iOS
Garena Contra Returns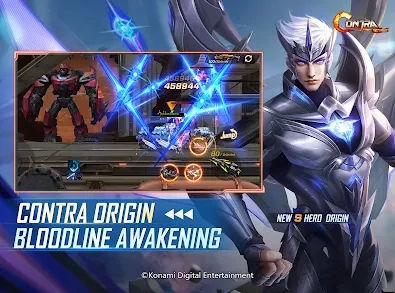 "Contra: Returns" retains the iconic side-scrolling shoot-them-up mechanism, unique two-player playstyle, Alien Boss that appears for the pass series, and each scene as well as soundtrack properly captures the original title ambiance! Contra Returns is a fantastic game on the edge of greatness.
It doesn't feel like an old game has been recreated, nor does it evoke nostalgia. It looks to be a game with some plagiarised elements but much too many in-app payments. The inclusion of an energy system is also undesirable, as it just helps to limit playability.
About Garena Contra Returns
Google Play: 4/5
TapTap: 8.5/10
Uptodown: 4.8/5
Publisher: Garena
Platform: Android
Subway Surfers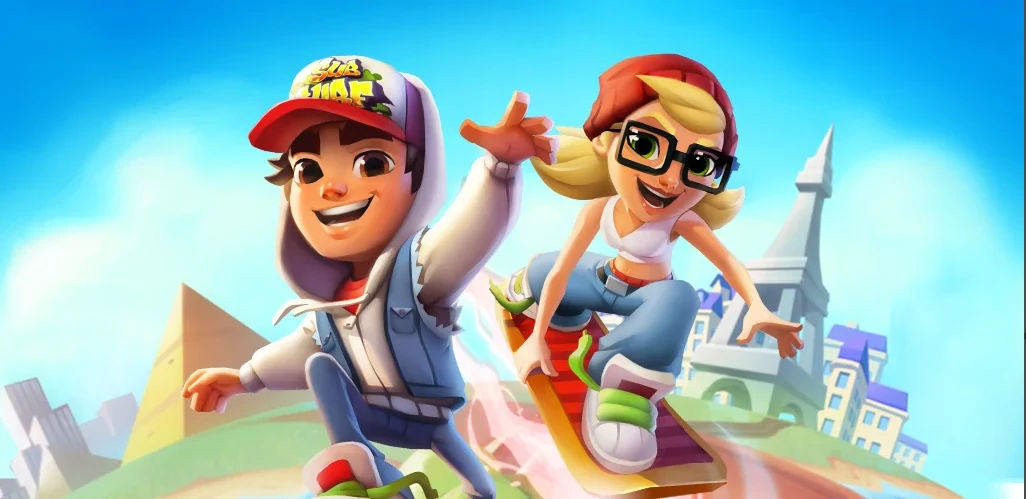 Subway Surfers is one of the most incredible and also lightweight Android arcade games of all time. You are a wanderer who is followed by a policeman and also his dog. You need to run fast or you can get busted.
While you run through the rail track, trains come toward you and it is your job to avoid the collision. Or else, you will be caught. During the dashing, you will get coins, a hoverboard, and many things to boost your run.
About Subway Surfers
Google Play: 4.6/5
Poki: 4.4/5
App Store (Apple): 4.7/5
Engine: Unity
Mode: Single-player video game
Genre: Endless runner
Publishers: Kiloo, SYBO
Developer: Kiloo, SYBO
Developers: Kiloo, SYBO
Original author: Kiloo, SYBO
Temple Run
Next up in our list of best Android arcade games is Temple Run. Although, the idea of the game is the same as Subway Surfers. Although, the graphics are different here. You have to run through an ancient ambiance with dangerous plants and pits.
An eagle-like bird is what follows you. With time, the speed of your run will increase, and your surroundings will change. But you need to be extra vigilant to pull the strings on time not to be caught.
About Temple Run
Google Play: 4.4/5
App Store (Apple): 4.4/5
Poki: 4.2/5
Publisher: Imangi Studios
Developer: Imangi Studios
First release: Temple Run; August 4, 2011
Genre(s): Endless runner
Latest release: Temple Run VR; December 23, 2014
Vector 2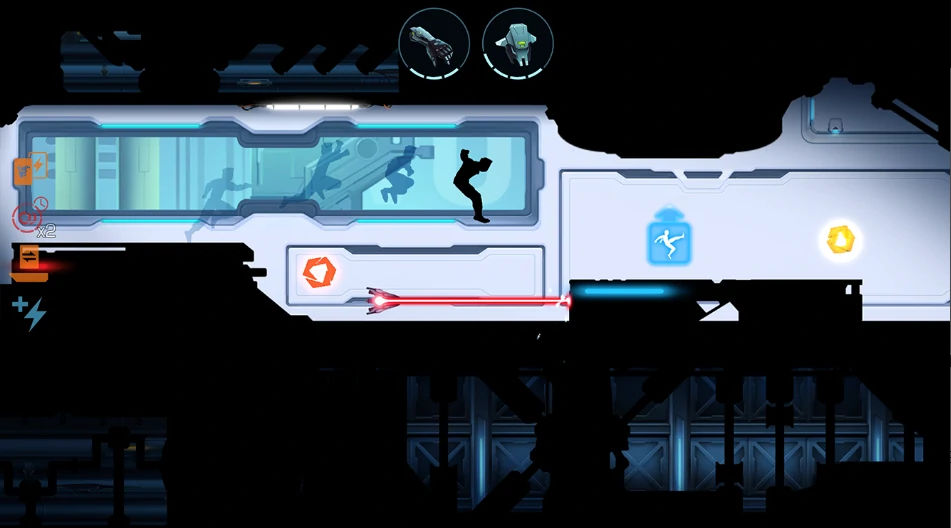 If you ask for The Best Arcade game, it is Vector. You will have to run fast while avoiding the hindrances that come your way; there may be water tanks, pits, and also troughs while you are on the run.
With time, you will get some skills in your moves to excite yourself. But if you don't catch it on time, you will not be able to hold the same.
About Vector 2
Google Play: 4.3/5
uptodown: 4.5/5
App Store (Apple): 7/5
Initial release date: 4 October 2016
Publisher: Nekki
Platforms: Android, iOS
Lep's World 2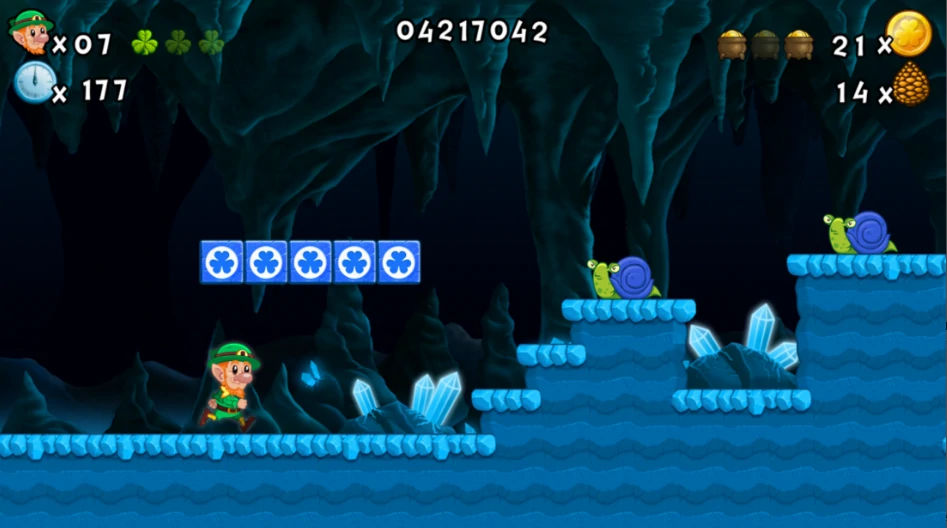 Are you a fan of Super Mario games? If you are, you will love this game, I swear. Unlike in Mario games, you have to beat some enemies in this game ranging from snails to filthy human beings.
The gameplay is smooth with simple but elegant graphics and exciting background music. You can do whatever you do in Mario games. That's why Lep's World 2 got a top spot on the list of best arcade games for android.
About Lep's World 2
Google Play: 4.5/5
uptodown: 4/5
App Store (Apple): 4.8/5
Publisher: Nerbyte GmbH
Platforms: Android, iOS
Wrapping Up
Well, wasn't that a quick and easy way to find some cool arcade games for Android? We have worked hard to list these Best Arcade Games for Android. Just make sure you download the most suitable one before they go!
It's time to get that nostalgic feeling! Download one of the best arcade games and then tap install. The game will automatically download on your phone. To play, open it up and start flinging coins as you used to in the past.