As traveling becomes an increasingly popular way to explore the world, more and more Android apps are designed specifically for travel. Whether you're looking for itineraries, booking flights, or just general travel information, these Best Android Apps for Travel will have everything you need.
Some of the apps provide extensive detail about different cities, while others are geared more towards air travel. No matter your travel interests, there's an app for that!
Vacation planning and organization may be stressful and bothersome, which can dampen your enthusiasm for the whole trip. Fortunately for us, with the assistance of technology, many of these issues may be resolved.
There are several smartphone applications that may assist you in finding lodging, booking inexpensive flights, navigating an unfamiliar city, and even doing some work remotely.
So, who needs travel agencies when you have all the information you need right at your fingertips?
Having the correct applications on your mobile device may make or break you, much like packing the appropriate stuff for your vacation. Here are some of our favorite applications that we think will make your vacation more enjoyable.
Best Apps for Travel in June 2023 to use on Next Trip
Airbnb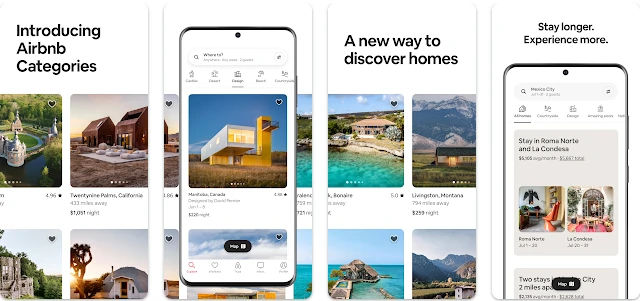 A couple of years ago, when you went on vacation the only option was to stay in a hotel. There was no centralized place where you could see and rent homes.
Airbnb changed the way we book accommodation when traveling. With over 500K listings in more than 35K cities, you can rent a beautiful apartment in the center of a city or a charming little cottage in the countryside.
The app includes guides for local sightseeing, and you can even book experiences with local cooks, artists, and more. In the US it is also available to book tables in restaurants.
Skyscanner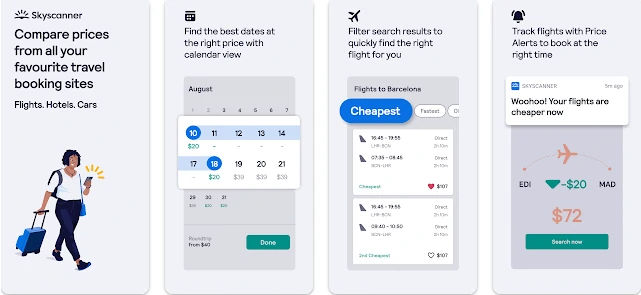 This app got you covered, with the help of Skyscanner, you can book flights, hotels, and rental cars. The app is looking for the best and most affordable options tailored just for you throughout its partner websites. Like most other plane ticket booking apps, you can see the best and cheapest dates to fly, and the app also provides alerts in case of a price drop.
What separates Skyscanner from other apps is the option to enter the boarding airport of your choice, and the app will provide you with the best flight deals from the selected airport to various destinations.
PackPoint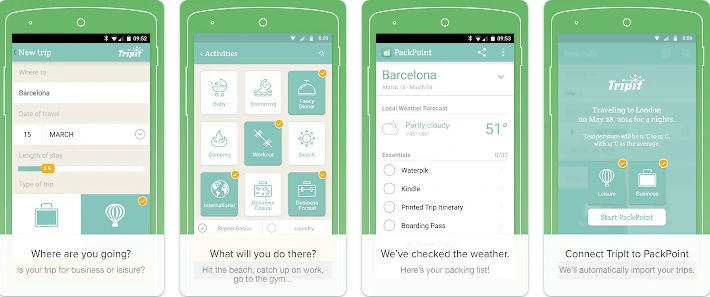 No matter how many times you went through all the things you need to pack for your next trip, there is a high probability that you will forget something, and it will be too late when you realize it. PackPoint represents an intelligent packing app and packing list builder that functions in a slightly different way.
You just need to enter your destination, length of travel, weather at the destination, and any activities that you have planned to do and the app will tell you what you need to pack based on those criteria.
PDF Converter Ultimate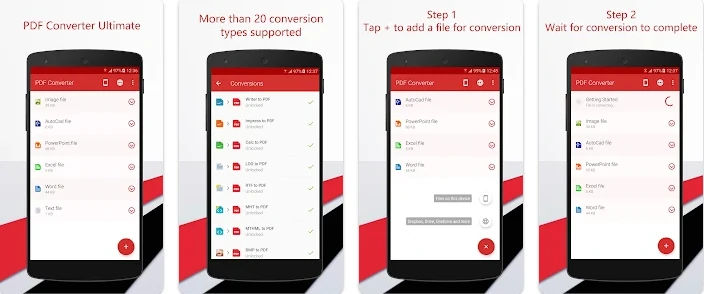 If you are a frequent business traveler and your daily job requires dealing with a lot of PDF files, then PDF Converter Ultimate is the right choice for you. With this app, you can convert all your documents to more than 20 popular file formats and vice versa. You can even convert scanned documents considering that the app is using industry-leading OCR technology.
You can convert files from your mobile device, Google attachments, and from supported cloud services like Google Drive, OneDrive, Dropbox, and more. The app is light on your device (only 4MB) and won't drain your battery since conversions are done on the servers.
Dropbox

Dropbox is one of the most popular cloud platforms where you can share, store files and collaborate with your colleagues. It brings all your files into one central place which is accessible across all of your devices and operating systems.
Features like a document scanner shared folder, and offline access makes the app even better. Dropbox has more than 500M users and 200K businesses.
Uber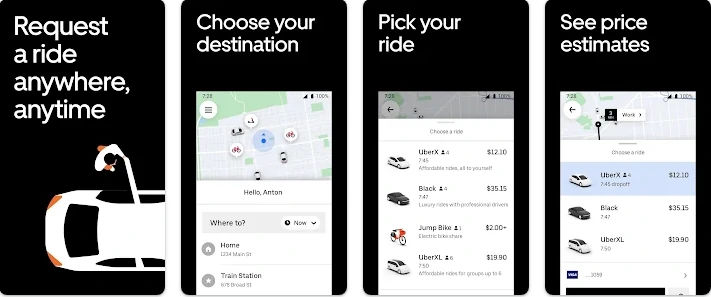 Uber as most already knows is a convenient solution to book a ride. When you are out for a travel, having an app that allows you to quickly book the rides can be highly convenient. Uber is known for its quick booking and quality services. You can easily book a ride within 1 minute.
Weather App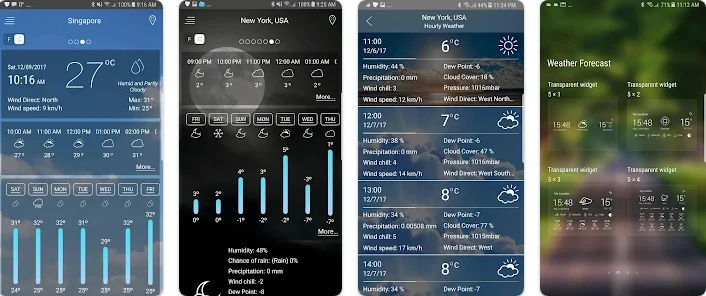 You will not like to get stuck in a storm, or heavy rain or like to roam around in super hot weather. As a rescue, a weather forecasting application becomes your mentor to help tell the next day or week's forecast so that you can plan your weekend and enjoy travel with confidence. You can set a widget out of the app so that you can easily see the forecast on your main screen.
Trivago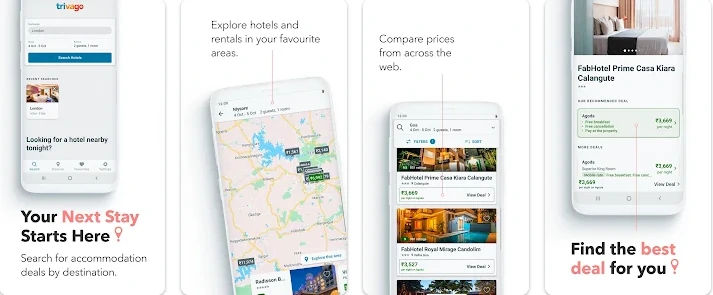 Trivago allows you to compare hotel prices. It is basically a booking website. You can find the best hotels in top cities and book hotels at your convenience. This is widely used by travelers. It is very easy to book hotels using Trivago. It helps you book cheap hotels and save money as well.
Lightroom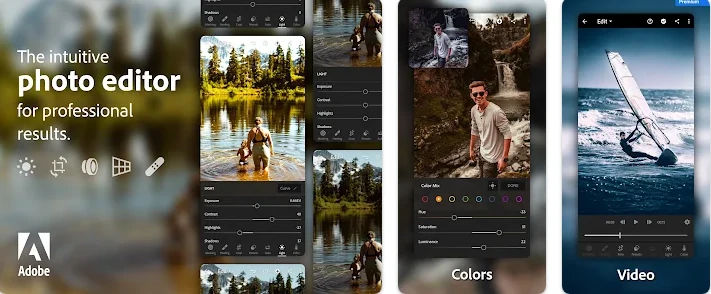 Adobe Lightroom Photo Editor can be your companion to edit the shots that you click while traveling. It has many built-in filters and presets that allow you to quickly give stunning retouch your photos and make them more memorable. However, as an alternative, you can use any other application such as Google Snapseed, Picsart, or Polarr.
As we said, planning a trip can be a real pain, but now we should turn a new page and start making our trip preparations enjoyable and stress-free with the help of these traveling apps.
Citymapper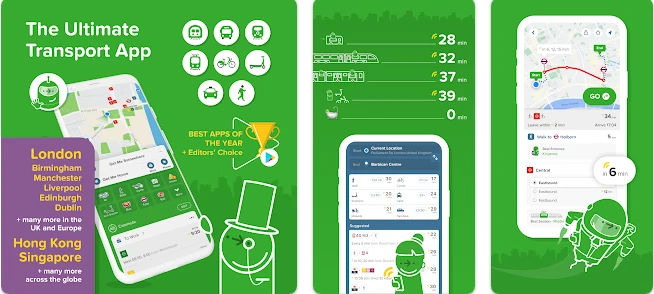 No trip is complete without travel apps. And if you're traveling to a new city, there's no better app than Citymapper. It's compatible with both Android and iOS smartphones, so you can use it wherever you are.
It also includes information about public transit, tourism, and other topics. Keeping your travel organized has never been so easy! Citymapper also helps you find the best places to stay and eat while in a new city. So, download the app and get started today!
Rebtel

When traveling, one of the best things you can do is to stay connected. That's why Rebtel is such a great app for travel. Not only can you use it to find affordable hotels, read reviews before booking, and more, but Rebtel also offers great international call rates. No matter what your travel budget is, there's sure to be something on Rebtel that fits your needs.
In addition to all the standard travel apps and features, Rebtel also has a wide range of options that makes it perfect for luxury-seekers and budget-minded travelers alike. So download Rebtel now and get prepared for the next travel adventure!
Dayuse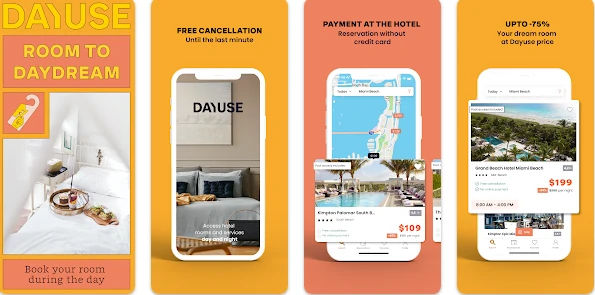 Travel can be hectic and stressful, but it's also an amazing opportunity to explore new places and meet new people. To make the most of the experience, download the free Dayuse app. This app allows you to find local restaurants and attractions near your current location, as well as get discounts and deals on hotels, resorts, airfare, and more.
The app also has an easy-to-use map feature that makes finding what you're looking for a breeze. In addition, the app provides useful travel information like weather forecasts and flight schedules. Overall, dayuse is a great resource for anyone planning a trip this year!
GasBuddy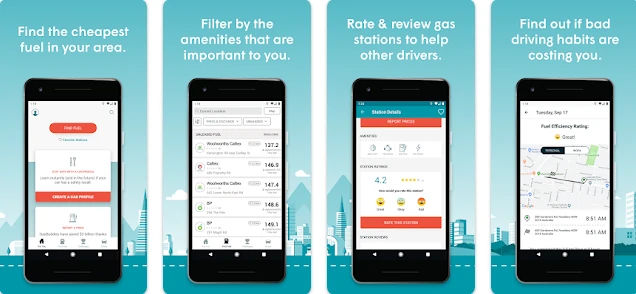 Traveling can be a hassle, from booking flights to figuring out the best places to eat, but it's also a great opportunity to explore new things and meet new people. That's why we've compiled a list of the best Android apps for travel apps that make traveling easier and more fun! Among them, we recommend GasBuddy.
The app offers up-to-date fuel prices in your destination, making it a great app for travelers who want to stay on a budget. It's also easy to use, just open the app and enter your destination address. With GasBuddy, traveling will never be the same!
Hostelworld
Looking for a great app to help you save money on your travels? Look no further than Hostelworld! This app has it all – from booking transportation and making restaurant reservations to finding affordable hotels nearby.
Plus, the app is easy to use and can be customized to suit your needs. So whether you're traveling for business or pleasure, Hostelworld is the app for you!
Headout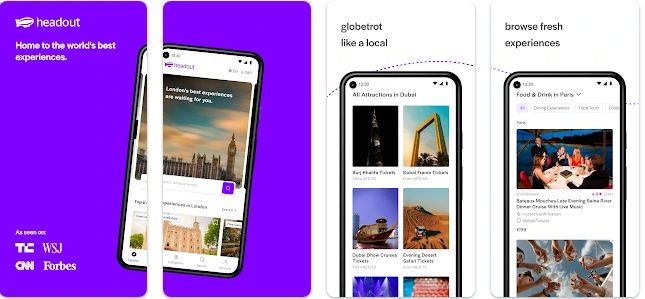 Planning a trip can be a daunting task, but it's easier with the help of the right apps. Whether you're traveling for business or pleasure, our list of the best Android travel apps can help you get organized and make the most of your trip. Some of the apps we recommend include destination guides and mapping tools, as well as apps that can help you find affordable flights, hotels, and rental cars.
Additionally, be sure to check out our list of the best travel apps for Android! This will help you get organized and plan your trip with ease. Once you have everything organized, take advantage of the app's budgeting features and tips for saving money on travel costs. No trip is too big or too small for the power of apps!
Wise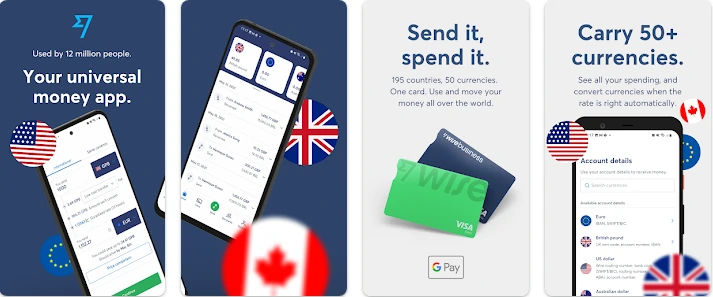 There's no doubt that travel is one of the best things that can happen to a person. It can open up your eyes to new and unexplored cultures and help you get to know yourself better. And what better way to travel than by using the best Android apps for travelers? Whether you're planning to travel this year or not, be sure to download some of the best apps on the market.
They can help you with everything from booking flights and hotels to tracking your expenses and making reservations. The best part? There's something for everyone, so you can find the app that best suits your needs. Being organized is key when traveling, and these apps make it easier than ever before. So, download them now and get started on the best travel experience of your life!
Hopper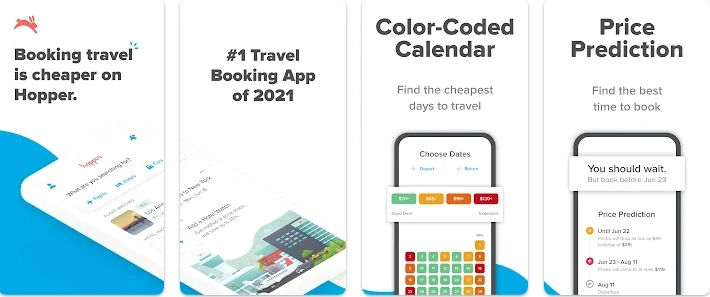 Traveling can be a hassle, but it doesn't have to be with the help of Hopper. This app is great for travelers because it helps you plan and organize your trips. You can use it on desktop or mobile devices, and it has features like booking flights, hotels, and car rentals.
If you're looking for an all-in-one travel planning tool, Hopper is definitely worth considering! Plus, it always has the best travel deals available, so you can save some serious cash on your next trip!
Atlys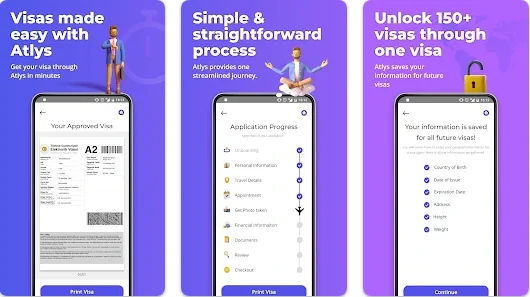 No trip is complete without travel information, right? That's where the app Atlys comes in. It provides travel information along with weather forecasts for your destination area, making it the perfect app for travelers. Plus, the app has a search feature so you can quickly find what you're looking for.
The layout is easy to use and navigate, so you'll be able to get around town with ease. What's more, the app includes information on attractions, restaurants, maps, and more. So, whether you're packing for a short trip or planning a long-term trip, the app Atlys is a valuable resource!
tpgPreview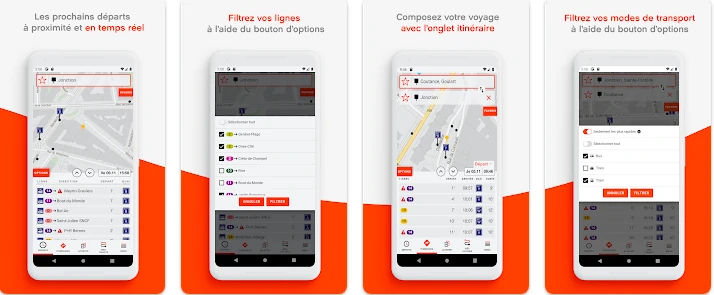 There's nothing like a travel trip to get your adrenaline pumping! And what better way to travel than by booking flights, booking accommodation, and packing your bags? To make the trip go as smoothly as possible, download the TPG app. This app provides travelers with information on local customs and how to get around when you're in a different city or country.
Plus, the app has a search function that makes finding what you're looking for easy. If traveling doesn't quite fit into your plans, there are apps that offer deals specifically for travelers. So download the TPG app now and get ready to travel the world in style!
Conclusion
Traveling is not all about exploring and living to the fullest! It's about observing the surroundings and capturing all the good moments. All of this stuff becomes easier if you have your hotel, flight, and bookings done beforehand; well, these apps will surely help you in all ways possible and make your trip easier and better
Someone may say that travel season is never over, but soon it will be that time of the year when we start packing our bags, booking flights, and buying all the lotions and sun creams we can carry. With so many cheap and easy-to-find flights, it is fairly simple to visit exotic destinations and even travel the whole globe.
The wonder of travel lies in the experiences you will get, sights you will see, and sounds you will hear. In this blog, we've reviewed some of the best travel apps for Android, where you'll find everything from booking airfare to finding the best places to eat; there are plenty of great travel apps available for Android users, so make sure to check them out if you're planning a trip soon!