If you are a content creator you should understand the value of adding subtitles or captions to your videos. Subtitles not only make your video understandable to a diverse audience but also increase engagement time.
According to a study, 80% more people watch a video till the end when subtitles are enabled. Even Facebook reports that creators can increase their views by 12% by enabling subtitles.
Sometimes it happens that audio is not clear to understand and at that moment subtitles come into play. Video captions help many creators who make highly valuable content but cannot reach a greater audience due to a lack of understanding eg. video recorded in Peru language.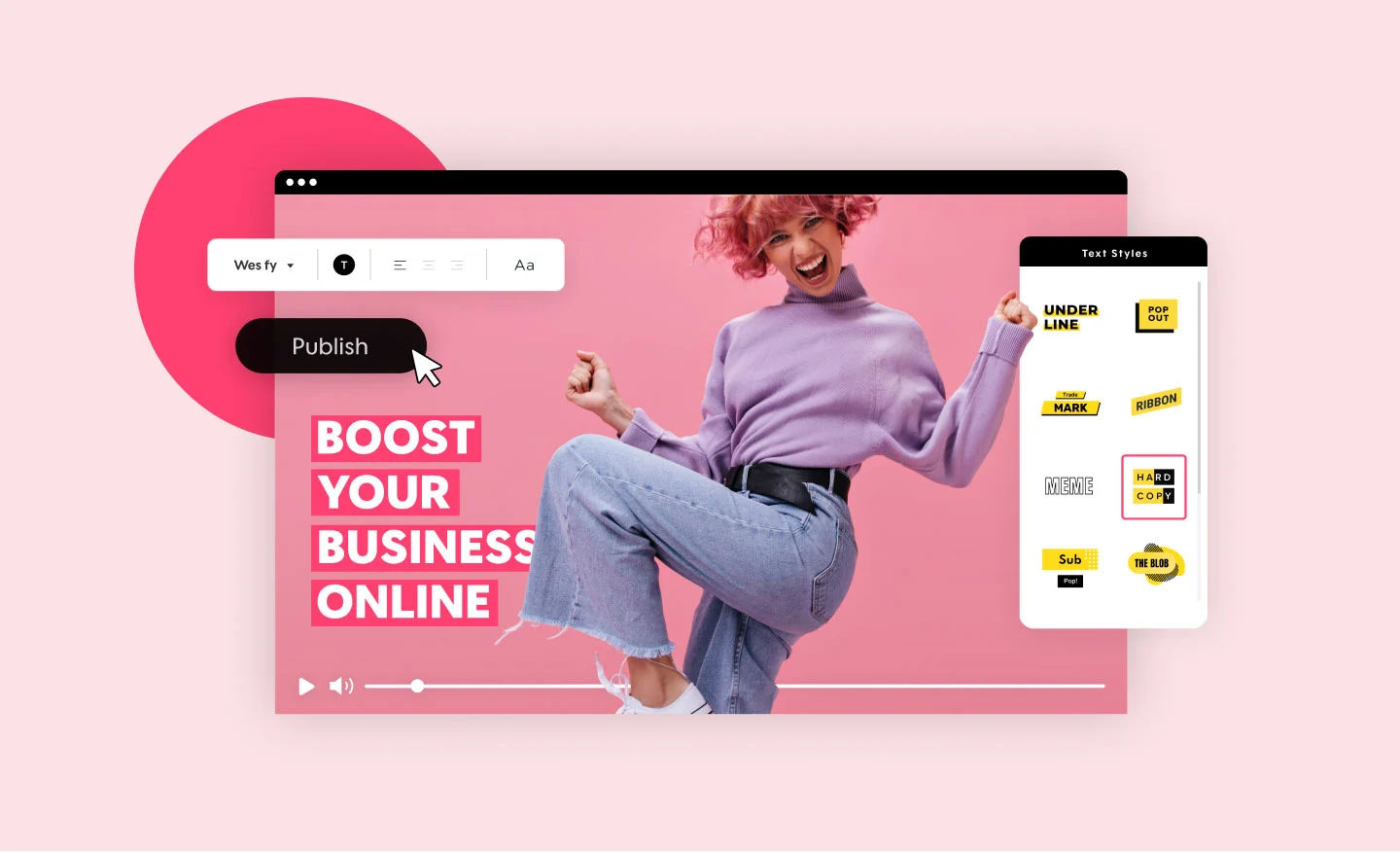 Here are the benefits of animated captions:
Enhanced Visual Engagement: Animated captions capture attention and keep viewers engaged.
Visual Storytelling: Animated text adds a dynamic storytelling element, conveying emotions and context.
Information Emphasis: Animation draws focus to important information or keywords within the captions.
Aesthetic Appeal: Creative animations enhance the overall visual appeal of the video content.
Brand Identity: Animated captions can align with brand aesthetics, reinforcing brand recognition.
Accessibility Boost: Animations aid understanding for viewers with cognitive or attention-related challenges.
Modern and Trendy: Animated captions align with contemporary video content trends and styles.
Higher Retention: Dynamic animations improve content retention by making captions more memorable.
Best Video Subtitle Apps For Mobile In 2023
VN
VN Video Editor helps video creators make videos that are clear and accessible to more people. It has features like automatic caption generation, real-time preview, and subtitle animation that make it a powerful tool for making videos that people want to watch. As more people want to see videos that are accurate and helpful, VN Video Editor helps creators make captivating content.
Subtitle Customization
Real-time Preview
Automatic Caption Generation
Subtitle Animation
Multi-language Support
Subtitle Timing and Alignment
Subtitle Templates
Capcut
CapCut is a great tool for video editing and it makes it easy to make captions that are interesting. CapCut makes it easy to add subtitles to videos due to its advanced tools and easy-to-use interface.
Users can easily change fonts, styles, and animations, all while making sure that the timing and alignment are right. CapCut lets users make videos with interesting subtitles that make the viewing experience better. This is useful for telling stories, making videos more accessible, or reaching more people around the world.
VivaVideo
VivaVideo is a versatile video editing application renowned for its intuitive interface and unique features. Users can effortlessly add captions to their footage using the auto-caption generator feature. This improves accessibility and engagement, facilitating the sharing of content across social platforms.
The combination of editing expertise and automated captioning provided by VivaVideo simplifies the process of creating captivating videos with impact.
Bigvu
Bigvu is a mobile application that excels as a subtitle generator. With its intuitive interface, users can effortlessly add captions to their videos, enhancing accessibility and engagement.
Offering a seamless subtitle creation experience, Bigvu empowers users to produce captivating videos for social media and beyond, making it an essential tool for mobile content creators.
Zeemo: AI Captions & Subtitles
Zeemo is a video editor that lets you make video captions. Zeemo automatically adds accurate captions to your videos. All thanks to its trustworthy voice recognition technology that automatically recognizes the words and generates subtitles. It is simple to use and you literally need to have prior video editing experience to use this app.
Zeemo offers features like Multilingual Subtitles Recognition to recognize 16 languages and generate respective subtitles and Bilingual Subtitle Translation to translate captions, making it easier to create bilingual subtitles.
It is perfect for a wide range of applications like YouTube, Instagram, TikTok, etc. Now don't let your video content stay behind, add subtitles with Zeemo and reach a wider audience.
Blink: Captions & Teleprompter
Blink is a powerful video editing tool for content creators. Easily create and edit short videos for diverse platforms like YouTube, Instagram, etc. You can add subtitles to your videos using Blink's advanced video caption and subtitle generator that automatically adds closed captions to your social media video enhancing their accessibility.
Along with adding subtitles, you can also use it as a teleprompter. You can read the script while maintaining eye contact with the camera and the best part is that the speed of text depends on your speaking. The scrolling speed is synced with your voice, enabling you to speak naturally. And if you do not have any script then leave it on Blink's ChatGPT powered script generator.
Kaptioned: Automatic Subtitles
Kaptioned is a simple and easy-to-use caption generator app. It effortlessly transcribes and adds subtitles to your videos. It uses AI to generate subtitles for your videos. It supports multi-language generated subtitles and can show subtitles in 2 languages at once.
You can add text, captions, or headlines to any part of the video at any time, and change the style, color, and more of your generated subtitle. This is a good choice for short video creators.
Automatic Subtitle Generator
The motive of this app is quite clear from the name itself. It is a powerful, simple, and flexible app for subtitle generation. It supports multiple languages and allows it to generate in just a snap. The simplicity of this app is its prime feature. All you have to do is just upload the audio/video in which you want to add captions select the language of the video/audio and click on 'Auto Generate'. Now your task is over and it'll automatically generate captions for you saving you hours in manual transcription.
Captions for Videos: SUBCAP
SUBCAP allows you to add shot videos or upload from a gallery and subtitles to it. If you are looking for a perfect easy to use captions generator then rest your search here. SUBCAP's auto-captions maker uses Artificial Intelligence to generate subtitles with perfect accuracy.
Since AI is man-made stuff there is a possibility of minor mistakes and for this it allows you to edit subtitles of your video. Along with that, you can also control the font, color, and style of your added subtitles. With SUBCAP transcribing and subtitling are so easy now.
Automatic Captions & Subtitles
Automatic Captions & Subtitles lets you generate captions for a 60-minute video in just 10 minutes. Not only you can generate captions in 85+ languages but also translate them into 100+ languages. If you want to generate captions for YouTube videos, then all you have to do is just paste the link or share from the YouTube app.
Like Blink it also offers you a teleprompter for recording videos. You can control elements like speed of text, font size, camera quality, and a lot more. And like any other good caption generator app, it also allows you to control the subtitle font, font size, color, etc. It is a paid app to use but its recent version allows you to use it for free but you have to see ads.
CapBot: AI Captions for Videos
CapBot lets you generate animated captions for any video using AI. It automatically recognizes words and adds synchronized word-to-word subtitles to ease your task. You can design your own style or choose between pre-made templates.
If you want to add subtitles like many creators use in Youtube shorts then you should try it once! The word recognition is fairly accurate but it also allows you to edit the words. You can edit a short video in this app only which means that with this app you are always ready to create content.
Inshot
Inshot is a popular video editor platform for mobile devices. Primarily it is a video editor but using Inshot you can also generate captions for your videos. And this is only the tip of the mountain as it comes with many amazing video editing features. For always-ready content creators, this app is also there to help them out.
FAQs
Do these subtitle apps support multiple languages?
Yes, many video subtitle apps support multiple languages. You can often input your own subtitles in different languages or use automatic translation features provided by the app.
Can I edit the appearance of the subtitles using these apps?
Yes, most subtitle apps allow you to customize the appearance of the subtitles. You can usually adjust the font style, size, color, background, and position of the subtitles on the video screen.
Do these auto caption apps support different video formats?
The compatibility with video formats might vary depending on the app. It's a good idea to check the app's description or documentation to see which formats are supported.
Can I save or export videos with subtitles?
Yes, you can usually save or export videos with the added subtitles. The exported video will typically be a new file that includes the subtitles burned onto the video.
Are these apps easy to use for beginners?
Yes, many subtitle apps are designed with user-friendliness in mind, making them suitable for beginners. They often provide intuitive interfaces and step-by-step guides.
Are there any privacy or security concerns with these apps?
Privacy and security can vary from app to app. It's important to research and choose reputable apps from trusted sources, read reviews, and check the app's privacy policy before using it.
Over to You
Captions not only make videos easy to watch but also make them available to a wider audience. Studies show that user engagement time is more in videos that have a subtitle.
Subtitles can make your videos understandable to people who are not native to the the language used in the video. Using the above listed apps, you can add subtitles to your videos and the best part is that it takes only a few seconds or minutes to add the sub-titles, as most apps allow auto-captions.
You can translate captions and generate new ones in multiple languages. Moreover, the AI recognition technology supports you while generating captions, and with that, it's just a matter of seconds and sometimes minutes. So, if you're still not clear about which one to choose, just go through the article quickly and find out the best one for you.
Hope you like this post and if you really like this post then take a second and comment down below.