The PlayStation 5 has taken the gaming world by storm, with its stunning visuals, innovative gameplay mechanics, and gripping narratives. With so many great games to choose from, it can be tough to know where to start.
In this article, we'll explore the best PS5 games that are sure to keep you entertained for hours on end. Whether you're a fan of action, adventure, RPG, or sports games, we've got you covered.
The PlayStation 5 is a powerful console that can deliver stunning visuals and immersive gameplay. With its next-generation hardware, developers are able to create games that were never before possible.
From the lush forests of Horizon Forbidden West to the bustling streets of Spider-Man: Miles Morales, the PS5's games will take you to new and exciting worlds.
The PS5 is also a playground for innovation. Developers are experimenting with new gameplay mechanics and storytelling techniques that are pushing the boundaries of what is possible in gaming.
For example, Ratchet and Clank: Rift Apart uses the PS5's DualSense controller to create a tactile experience that feels like you're actually holding the weapons in your hands. Returnal uses the console's 3D audio to create a truly immersive soundscape that will transport you to the game world.
The PS5's diverse library of games has something to offer everyone, regardless of their gaming preferences. Whether you're a fan of heart-pounding action, mind-bending puzzles, or emotionally charged storytelling, the PS5 has a game for you.
So what are you waiting for? Pick up a controller and start exploring the next generation of gaming today! But before that, below we've listed some of our best picks of PS5 Games for you to check out.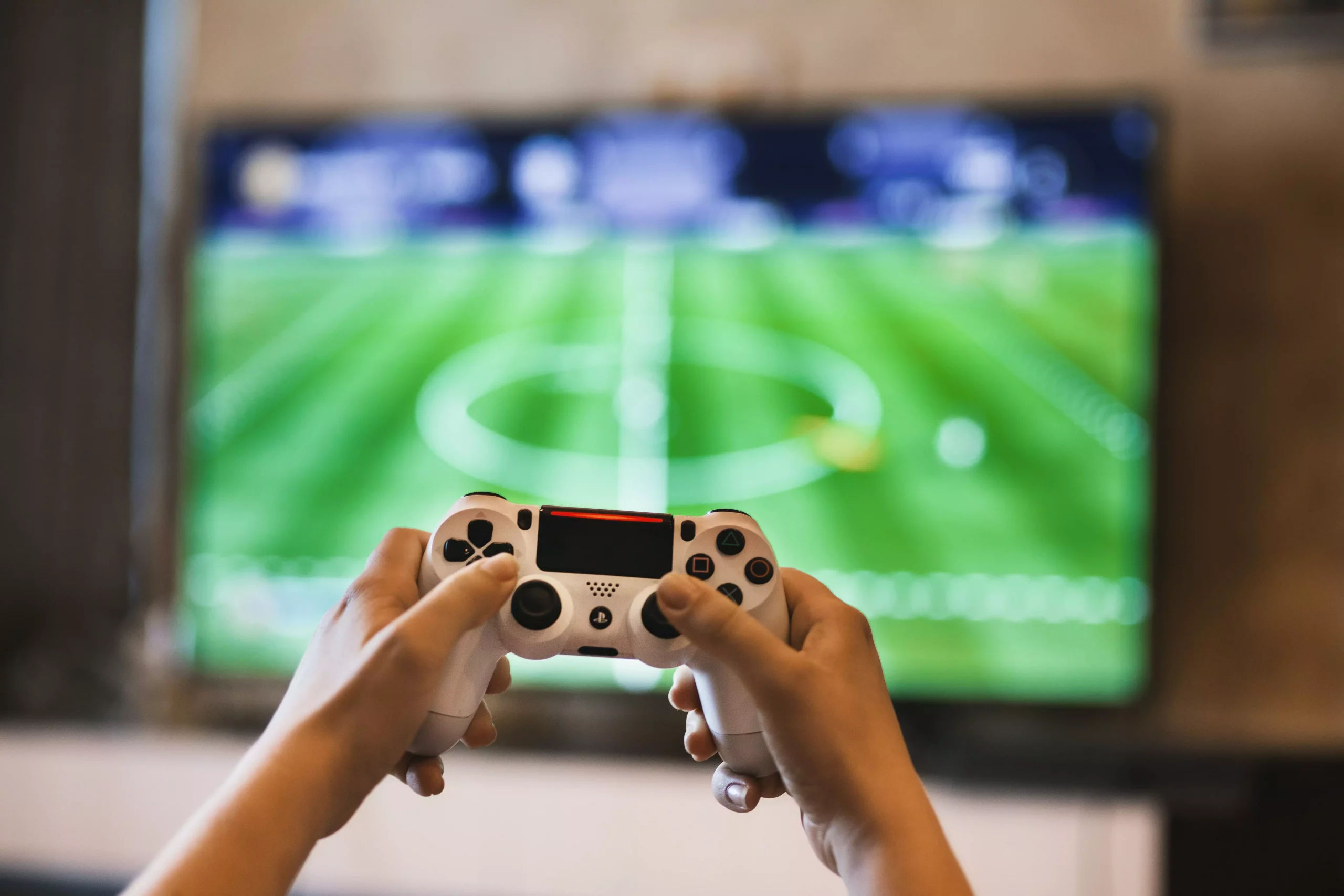 List of Best PS5 games to play in 2023
Hitman 3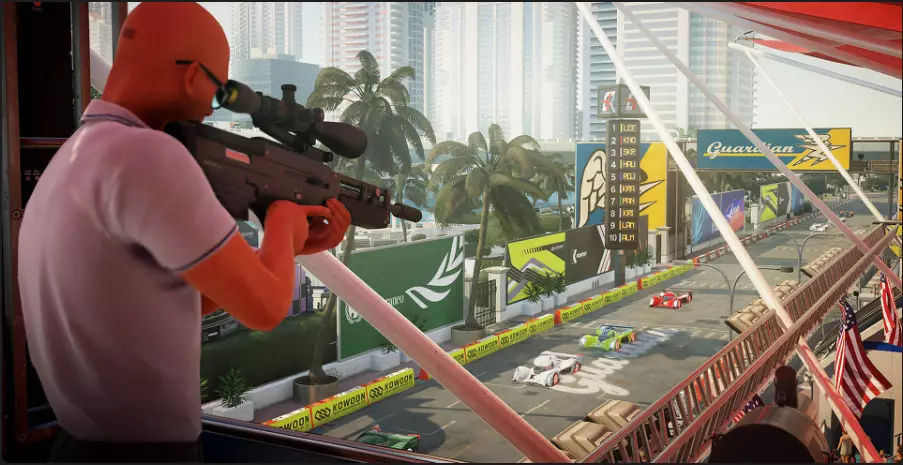 This game is the sequel to Hitman 2. In this game, you will be playing as Agent 47, a secret assassin who eliminates high-profile targets. The game is set in a realistic environment and is fun to play. If you had played it earlier you'll be familiar with its gameplay, controls, and amazing storyline. The game is set in real locations like Dubai, Berlin, and Mumbai. Honestly, the Mumbai mission is my favorite one because in this mission you'll see the Indian environment, like Indian dresses, shops, and even vehicles.
The game is the best of its kind and it is also addictive to play. Its graphics are just amazing and can't be defined without looking at it. However, it is not simple to to play because it requires you to solve various puzzles and you can use multiple weapons to eliminate your target. You can but this game at the price of $69.99.
GTA V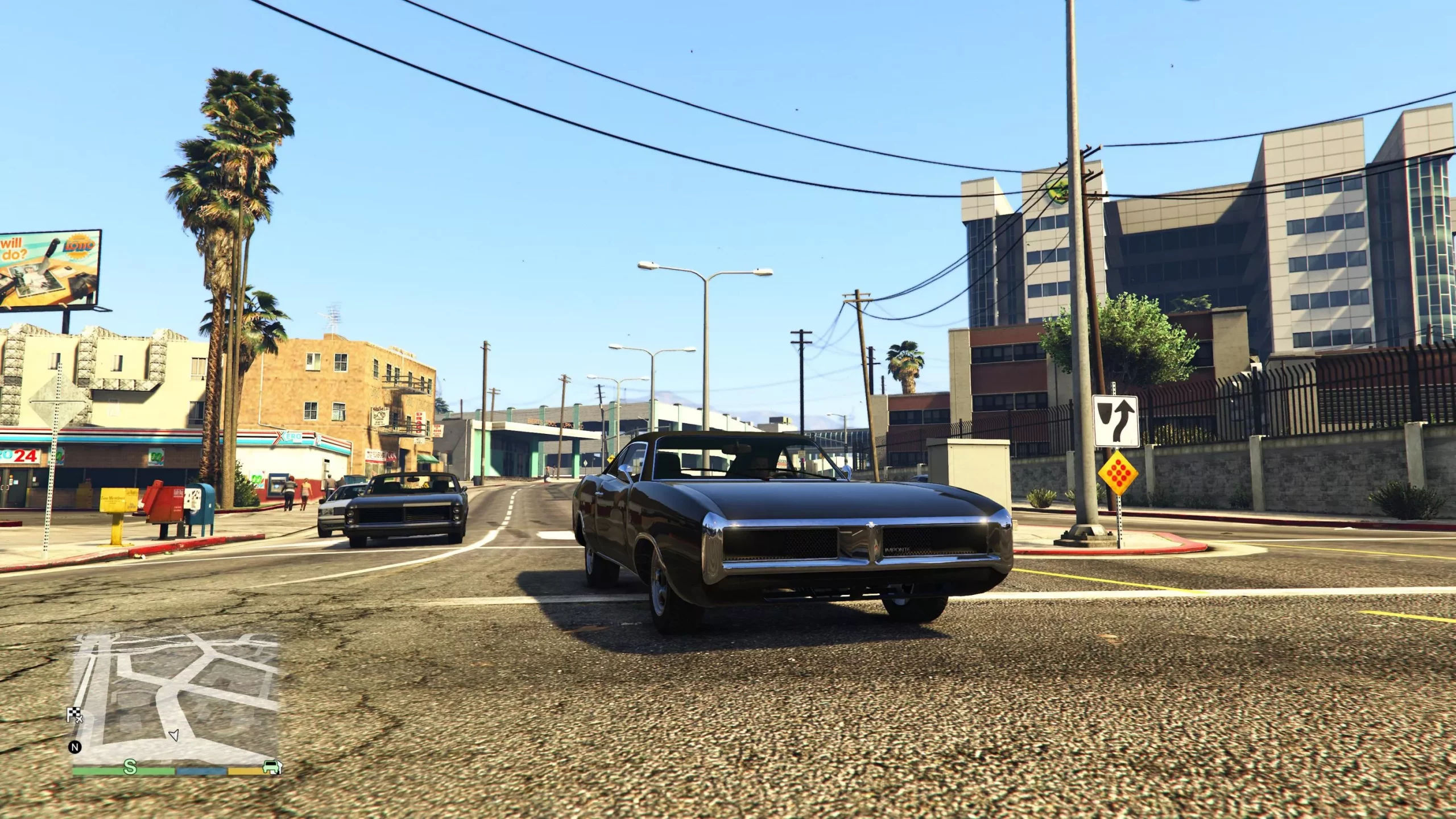 There is no one left in this world who doesn't know about the GTA series except if someone is an intergalactic being. This was however launched on 1 October 2013 and even after 10 years, there's no match for it. Developed by Rockstar Games and Rockstar North, this game will take you into a world where you can do anything you want. Set up in the city of Las Vegas, it allows you can explore the open world, and ride bikes, cars, planes, and even a train.
In GTAV's single-player mode, players follow the interconnected stories of three protagonists: Michael De Santa, a retired bank robber dealing with family issues; Franklin Clinton, a young gangster looking for better opportunities; and Trevor Philips, a volatile and psychopathic criminal. Players can switch between these characters during missions and explore the world from their unique perspectives.
Grand Theft Auto Online allows players to create their own custom characters and participate in various activities such as heists, races, missions, and other cooperative and competitive gameplay.
Witcher 3 Wild Hunt: Complete Edition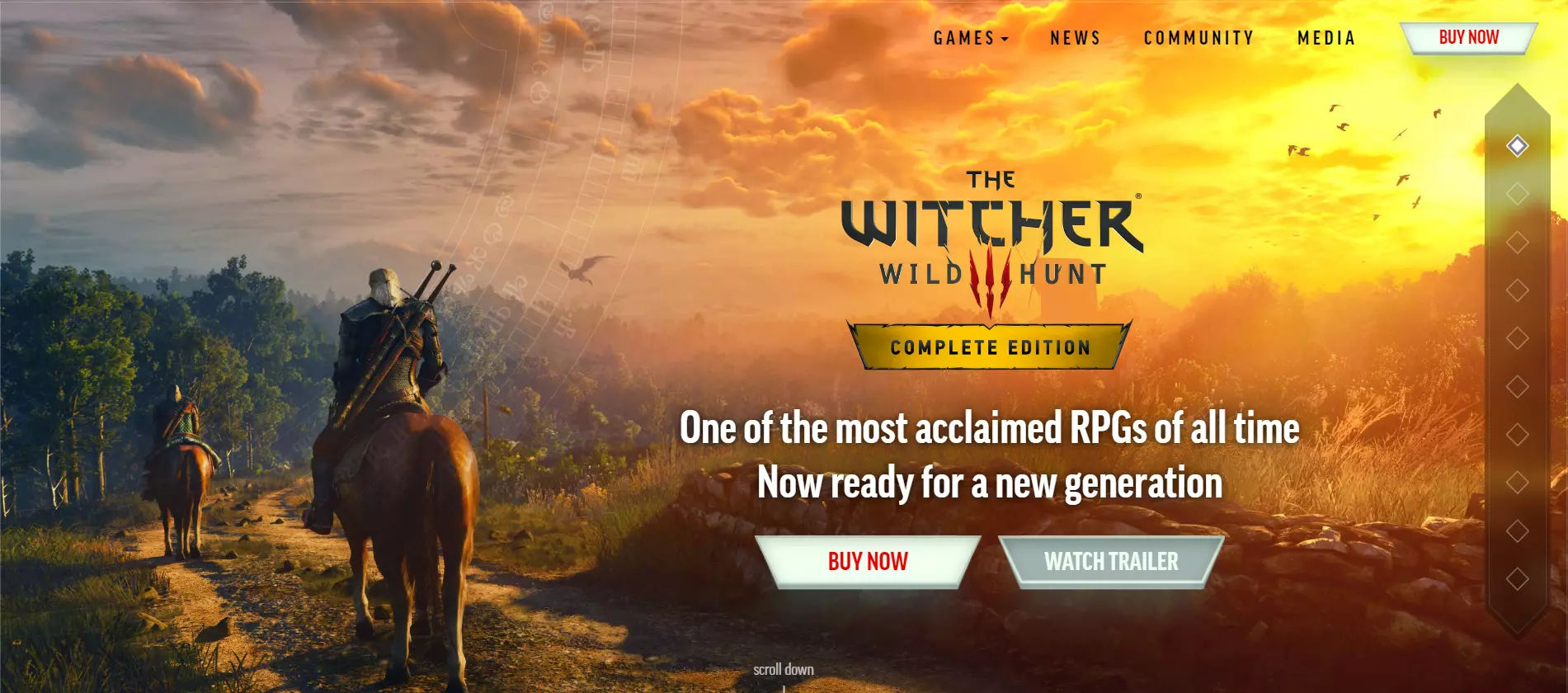 Setup in a fantasy environment, this game will let you play as the character of Geralt of Rivia, a monster hunter known as Witcher. He is on a quest to find his adopted daughter Ciri pursued by a group called the Wild Hunt. This game's main components include an amazing storyline, old weapons like a sword, and supernatural elements.
The game features a vast open world with diverse landscapes, cities, villages, and wilderness. Players can explore the world freely, discovering hidden secrets, side quests, and unique characters. Players can gather resources, create potions, craft weapons, and armor, and upgrade their equipment. Alchemy plays a significant role in preparing for battles and exploring the world. If you enjoyed the Witcher series on Netflix then you're surely going to like this game.
Assasin's Creed Valhalla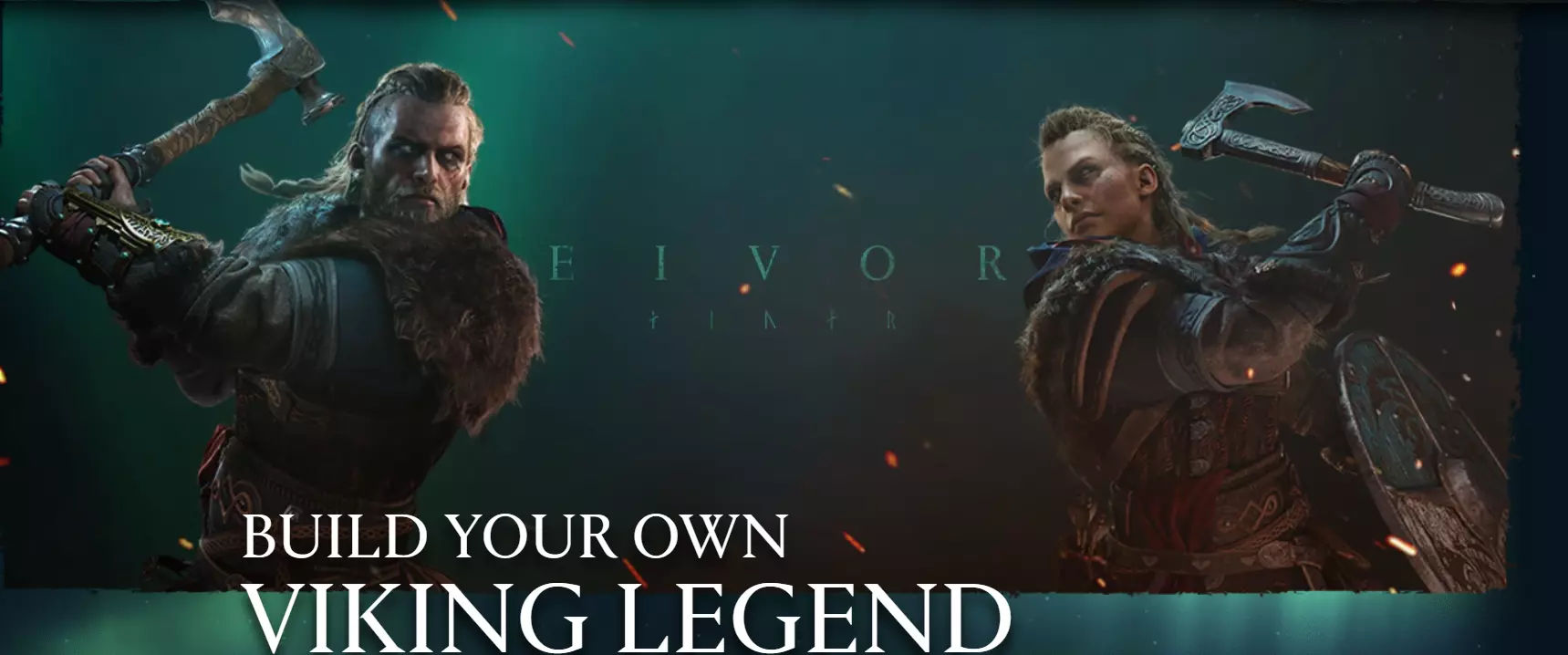 Created by Ubisoft, Assassins Creed Valhalla will take you to the time of Vikings. in this game, you'll be playing the role of Eivor, a Viking raider raised to be a fearless warrior, and lead your clan from icy desolation in Norway to a new home. The game offers great graphics along with a fantastic storyline. If you like Assasins Creed Games Series then there's no way it will disappoint you.
Use different weapons like a hidden blade and an Axe to defeat your enemies. Lead your crew to launch attacks against Saxon armies and capture the enemy's land to expand your territories far away. You can also recruit assassins of other players online or even create your own and your friends and you can use other assassins to help you in any mission. This game is quite different from other Assassin's Creed games and introduces us to a completely new environment. Overall it's a great game to play and dive deep into the time of Vikings and in a way experience the life of a Viking virtually.
Ghost of Tsushima

Ghost of Tsushima is developed by Sucker Punch Production and released in 2020. After its release, it's been in trend for much time and many of the streamers played this game. The game is known for its amazing graphics, storyline, and beautiful Japanese environment. This game is about Jin Sakai, a samurai warrior who must adapt his traditional fighting methods to become the "Ghost," a stealthy and unconventional fighter, in order to combat the Mongol forces.
The game features an open-world environment that captures the beauty of feudal Japan, with diverse landscapes, forests, fields, towns, and villages. Players can explore the world at their own pace and engage in various activities. The game pays great attention to detail in its representation of Japanese culture, architecture, clothing, and landscapes to provide gamers with a super amazing and entertaining gaming experience. It also includes a robust photo mode that allows players to capture and share stunning in-game moments.
Resident Evil 4 Remake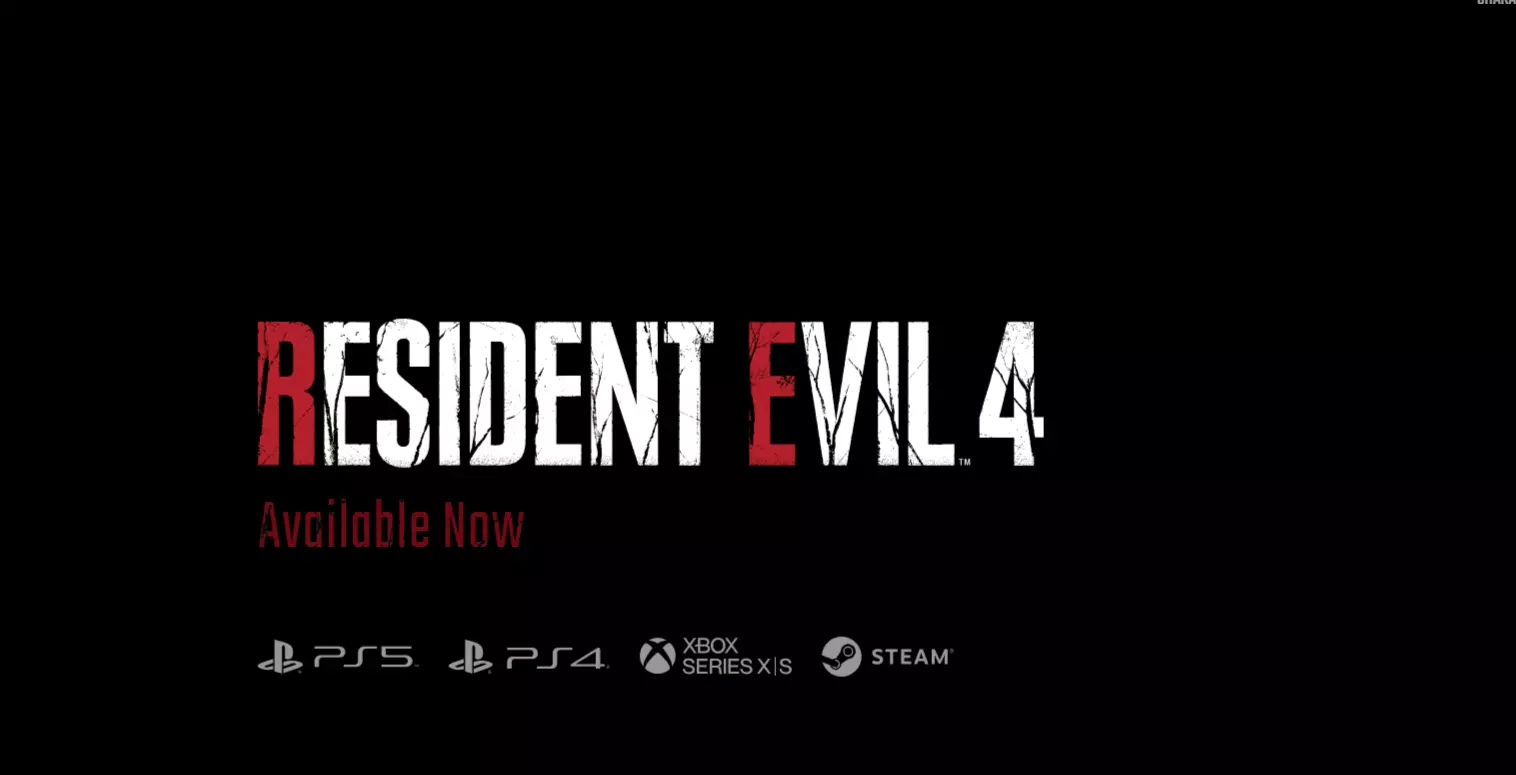 Resident Evil 4 Remake is just a remastered version of the original Resident Evil 4. The major improvements were made in controls, graphics, and minor storyline changes. In this game you'll play Leon S. Kennedy an important character in the Resident Evil series and your aim is still saving the president's daughter Ashley. Like the previous version, this game will also leave you in a forest with just a handgun. The game is very much fun to play and if you played it earlier on your PCs then this time also it will hype up your excitement.
Earlier it was felt that it was risky to launch such a game amid other games with modern storylines and environment setups, but it performance showed that poeple still love this game.
Diablo 4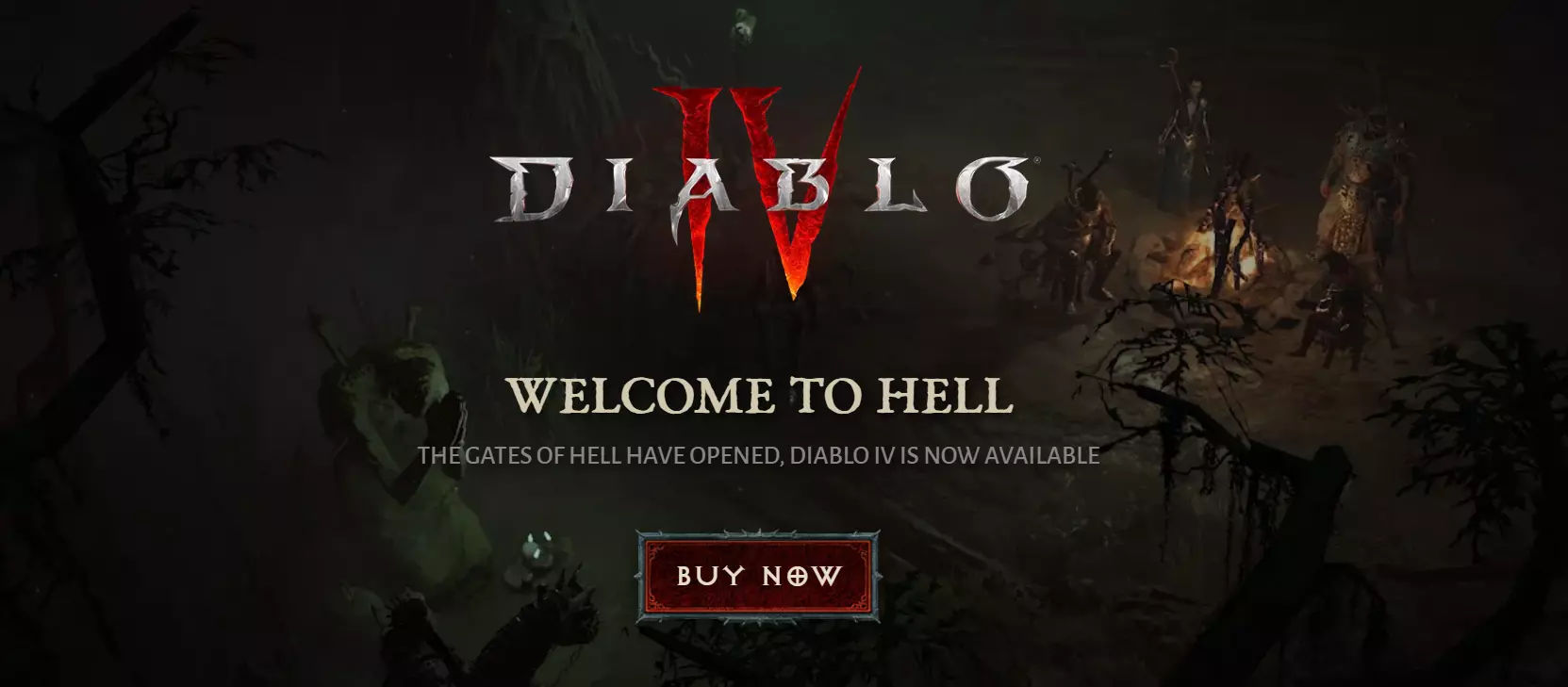 Diablo 4 follows the signature formula of fast-paced, hack-and-slash combat combined with deep RPG mechanics. You can choose from a variety of classes, each with unique abilities and playstyles. The game features an open-world design with non-linear exploration, allowing players to journey through diverse environments, from dark forests to strange wastelands.
The game aimed to deliver a more detailed and immersive world while retaining the series' dark and atmospheric environment. Players can acquire a wide variety of weapons, armor, and magical items as they defeat enemies and explore the world.
Gran Turismo 7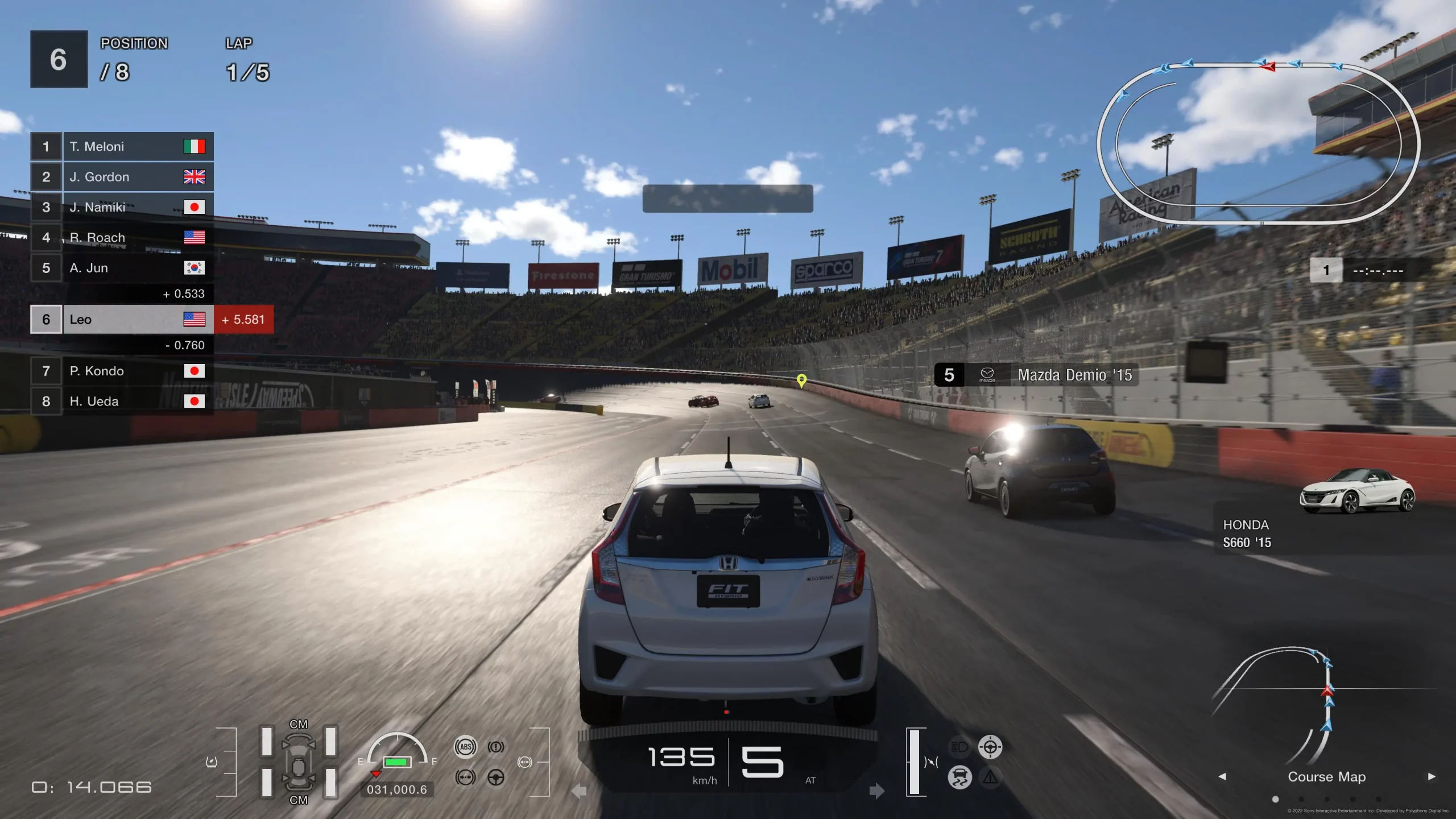 Developed by Polyphony Digital, Gran Turismo 7 is the latest installment of the long-running Gran Turismo driving simulator series. gran Turismo is one of the best racing simulation games available for PS5. This game strives to provide the most realistic gameplay experience in terms of physics, car handling and track dynamics.
You can enjoy Gran Turismo 7 both in single-player and multiplayer. In the single-player mode, you can play campaigns, challenges, and time trials, whereas in the multiplayer mode, you can enjoy online races and events.
The game offers a vast selection of cars from various manufacturers, spanning different eras and categories. Players can witness a mix of street cars, sports cars, supercars, and even concept vehicles. Along with that, the game features a wide variety of real-world tracks, each recreated with meticulous attention to detail.
Spiderman: Miles Morales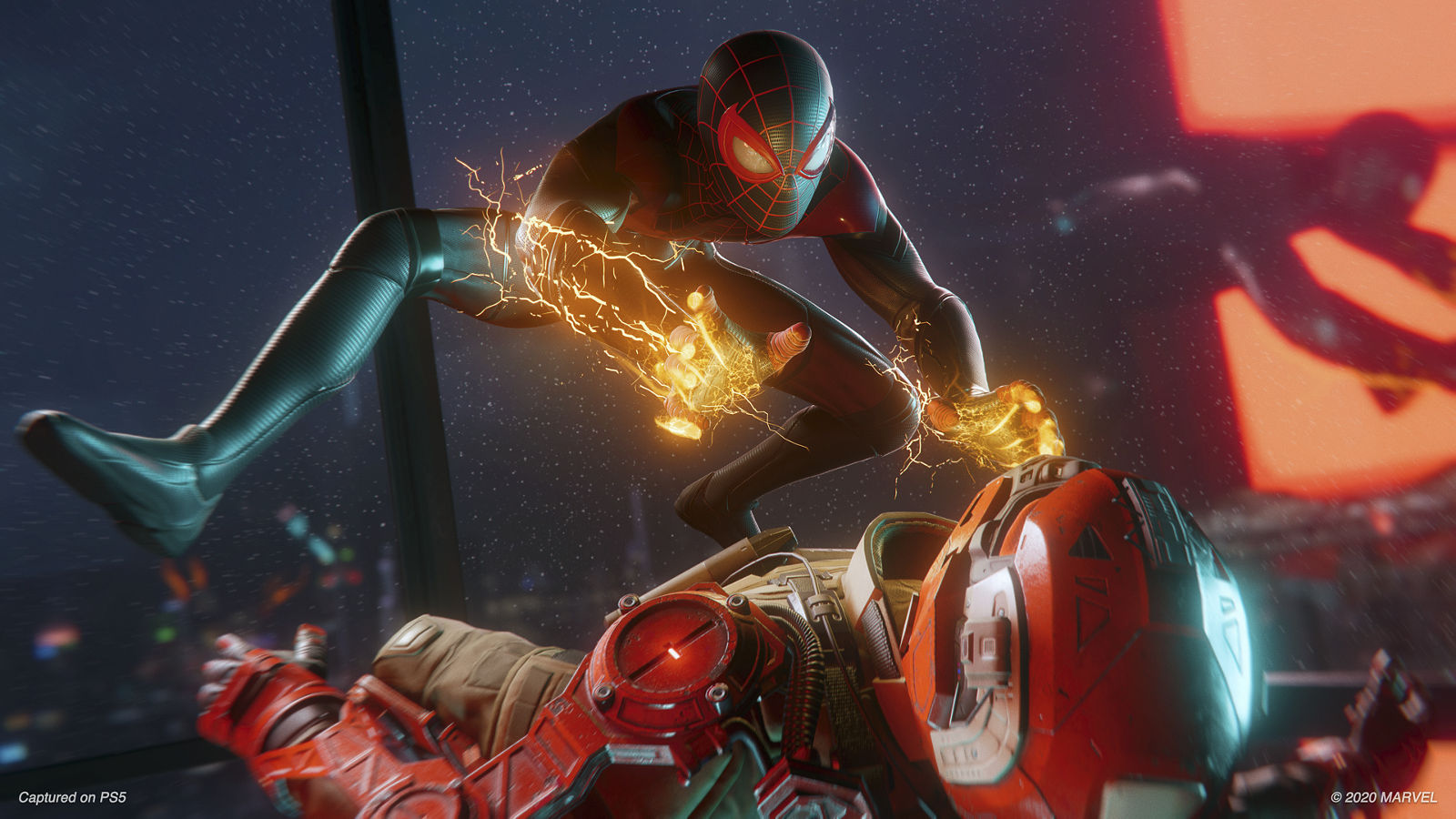 In this game, players take on the role of Miles Morales, a young Spider-Man who possesses unique powers and abilities that differentiate him from Peter Parker's Spider-Man. It features a combination of open-world exploration and combat. Miles has his own set of powers, including bio-electricity and camouflage, which add new dimensions to gameplay. The game includes various side missions, challenges, and collectibles that encourage exploration and interaction with the game world.
The game is evergreen and will never bore you no matter how much you play it. You can get this game for just $49.99.
God of War: Ragnorok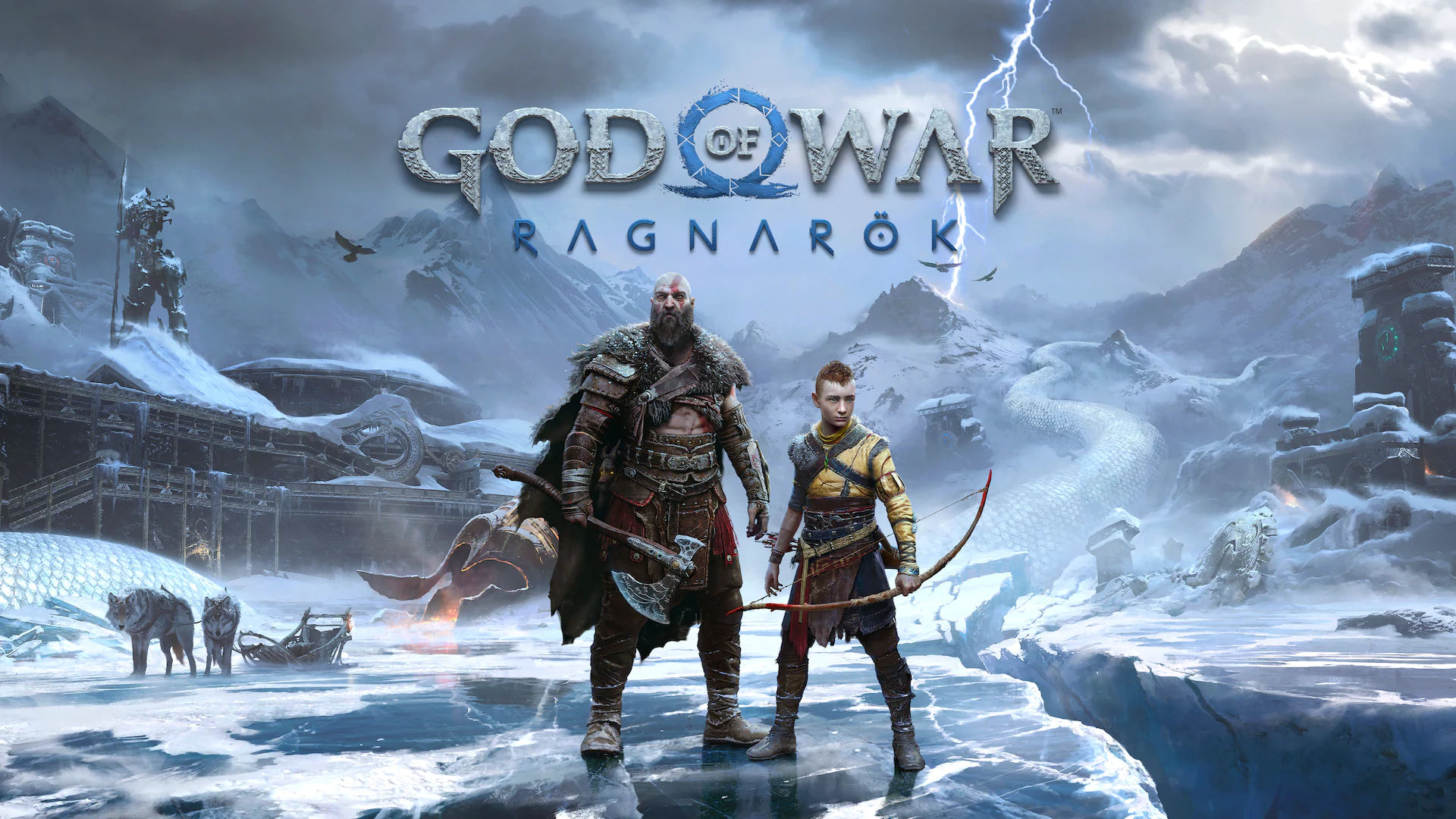 God of War: Ragnarok is one of the most popular and best PS5 games to play. There is nothing to introduce about this game and its awesome storyline. And if you like Greek mythology, then this game is just perfect for you because not only you can use different weapons like the iconic "Leviathan Axe" but also look at the various mythological characters and references.
The sequel will likely involve exploration of the realms of Norse mythology, each with its own unique environments and challenges. Players may solve environmental puzzles, find hidden secrets, and engage with interactive elements in the environment. In "God of War: Ragnarok" you will see deep character development, emotional storytelling, and interactions between Kratos and Atreus.
FAQs
What are some of the best PS5-exclusive games?
Some of the best PS5 exclusive games include Astro's Playroom, Returnal, Spider-Man Remastered, God of War Ragnarök, Gran Turismo 7, Horizon Forbidden West, Ratchet and Clank: Rift Apart, and Demon's Souls.
What are the must-play indie games on PS5?
There are many indie games on PS5. Some of the must-play indie games on PS5 include Sackboy: A Big Adventure, Tunic, The Artful Escape, What Remains of Edith Finch, Undertale, Kena: Bridge of Spirits, Inscryption, The Witness, and Celeste.
Should I buy PS5 or PS4?
The PS5 is the better console overall, but it depends on your budget and what games you want to play. If you can afford it, the PS5 is the way to go. It has better graphics, faster loading times, and more exclusive games. However, if you're on a budget or you're not interested in the latest and greatest games, the PS4 is still a great console. It has a huge library of games to choose from, and it's still getting new games released for it.
Over to You
My personal recommendations for the best PS5 games are God of War Ragnarok, Horizon Forbidden West, and Spider-Man: Miles Morales. These games are all excellent in their own right, and they offer a variety of gameplay experiences to choose from.
If you're looking for an action-packed game with stunning visuals, then God of War Ragnarok is the perfect choice for you. If you're looking for an open-world adventure game with a great story, then Horizon Forbidden West is the way to go. And if you're looking for a fun and challenging platformer, then Spider-Man: Miles Morales is a great option.
No matter what your gaming preferences are, you're sure to find a great PS5 game that you'll love. So what are you waiting for? Start playing today!