In a world where work is done remotely, the need for scheduling applications is becoming increasingly important. In addition, considering a situation when everyone is out of the office, it becomes essential to ensure that all the employees are managing their time well and all the company's resources are being utilized wisely.
Online Booking is the process by which you can manage schedules or an arrangement for meeting a person. And online booking software helps clients to book their appointments automatically. It works by creating booking pages and sharing these pages through various channels. That is then get booked by the clients.
This article is written to tell you everything that you need to know before you start making any choices about online booking software.
Best Online Booking Software June 2023
Calendly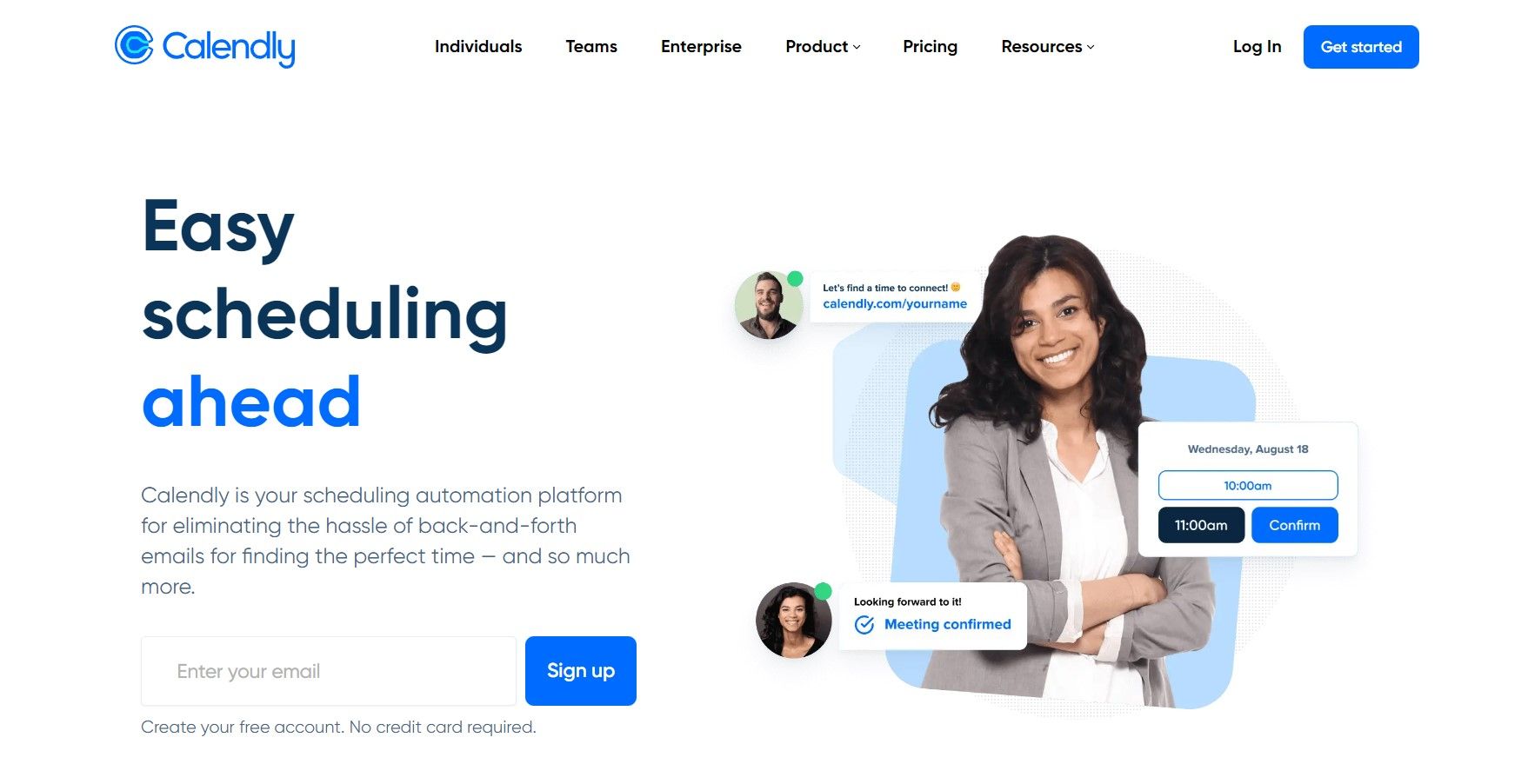 Calendly is simply best for sharing and creating availability. It is one of the best appointment scheduling tools that allow you to book your appointment by following just a few simple steps- 1-Create availability, 2- Share links, and 3- Get booked.
The tool integrates with many other applications like Google Analytics, Slack, Zoom, PayPal, and Zapier. Calendly is recommended to you for its amazing feature to automate appointment scheduling procedures. It lets the clients take appointments automatically by updating your availability.
Features of Calendly
Simple to use and book appointments
Take payments instantly at the time of booking using Zapier and PayPal
Automatically maintains your up-to-date availability status
Pricing of Calendly
The pricing of Calendly starts from- $8 per month
SimplyBook.me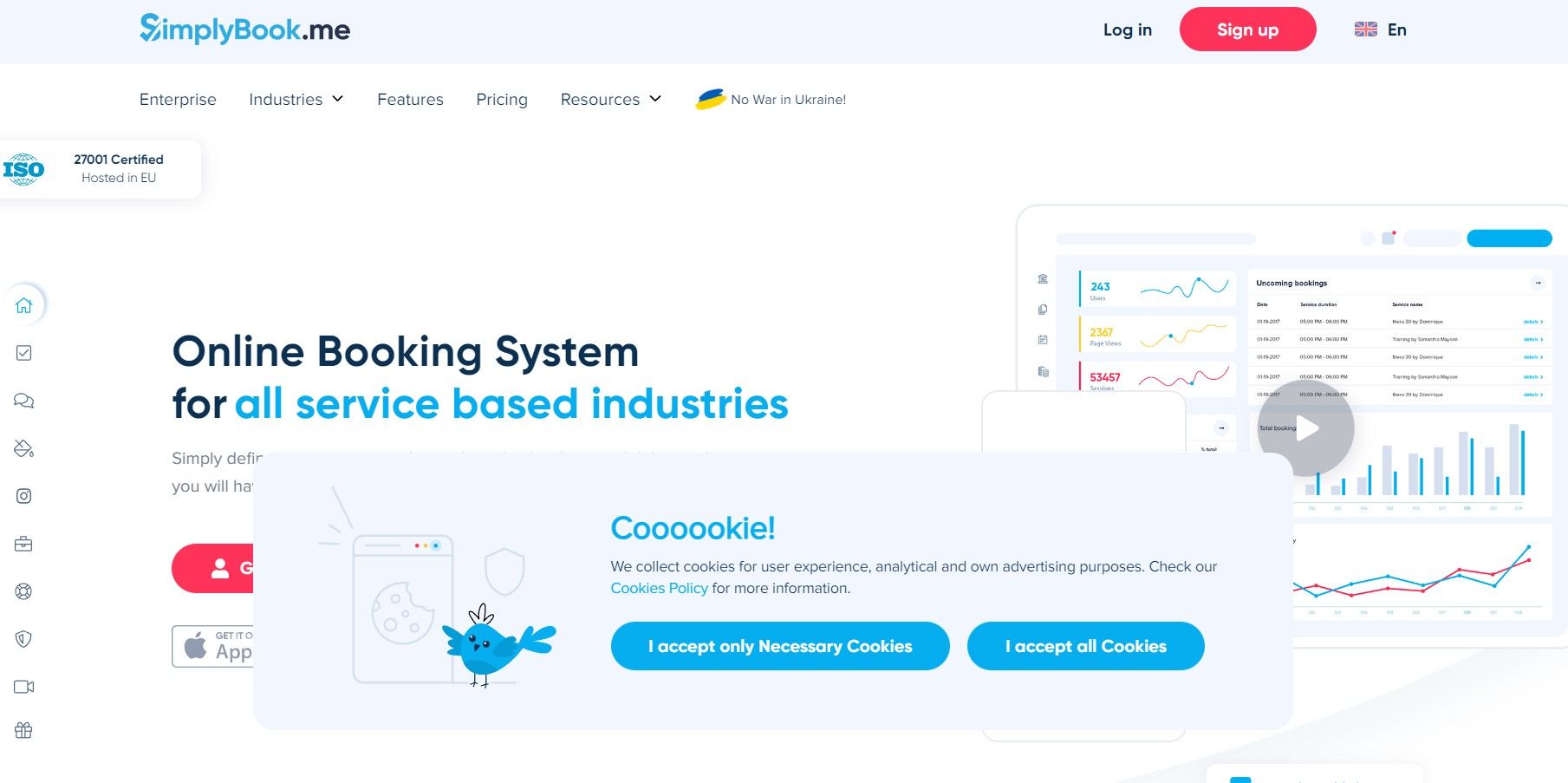 SimplyBook.me is best for service-based industries. It is an appointment scheduling tool that works for service-based industries. It enables you to get a free account. SimplyBook.me is no doubt a secure platform that permits you to make a backup of your data daily.
The tool is highly recommended as SimplyBook.me is reasonable in terms of pricing. It also gives a trial for 14-days. And it is feature-rich with customizable sites as its best feature.
Features of SimplyBook.me
Customize your sites as per the requirements of your brand
Automatically send customized emails to the customers along with a personal touch
Accept bookings from different channels
Gives a facility for intake forms, letting you know more about the clients
Provides better marketing by giving the clients membership, coupons, packages, and gift cards
Pricing of SimplyBook.me
The pricing of SimplyBook.me starts from- $9.9 per month
HubSpot meeting tool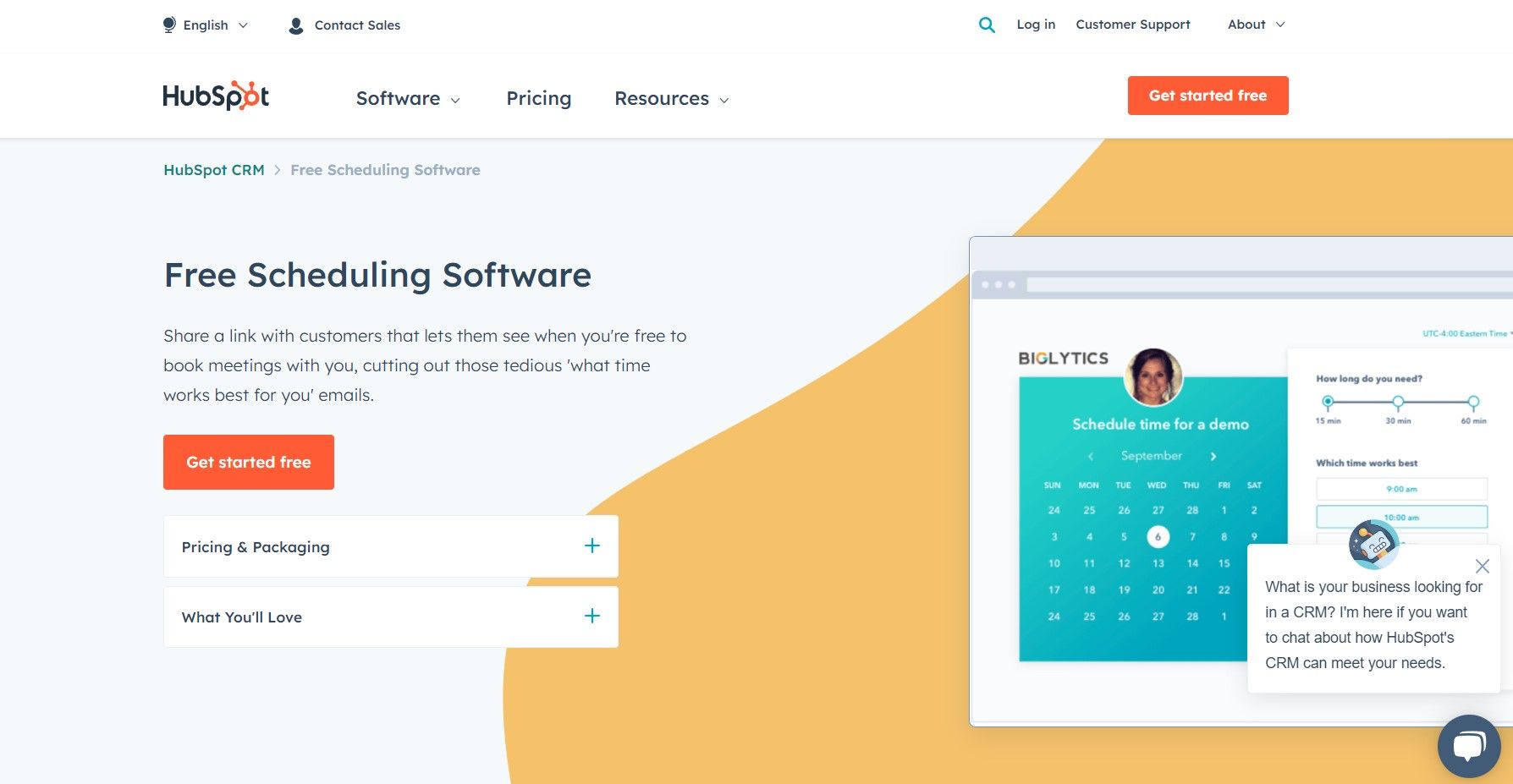 HubSpot meeting tool is best for quick, simplified, and automated procedures. It lets you schedule appointments quickly and avoid any unnecessary back and forth of emails. It also gives its clients an easier way of communicating and scheduling with the team.
The tool is especially recommended for its fantastic feature of embedding calendars to show the available times and dates, increasing time efficiency and easing the sales process.
Features of the HubSpot meeting tool
Helps the clients to book appointments themselves according to their needs and availability.
Let the client to schedule time with over one team member after checking out the availability of the team.
Integrates with other applications like Suite, Gmail, Office 365, and Outlook
Let you embed a calendar that will help the clients to get information about your availability quickly.
Pricing of HubSpot meeting tool
The pricing of the HubSpot meeting tool starts from- $45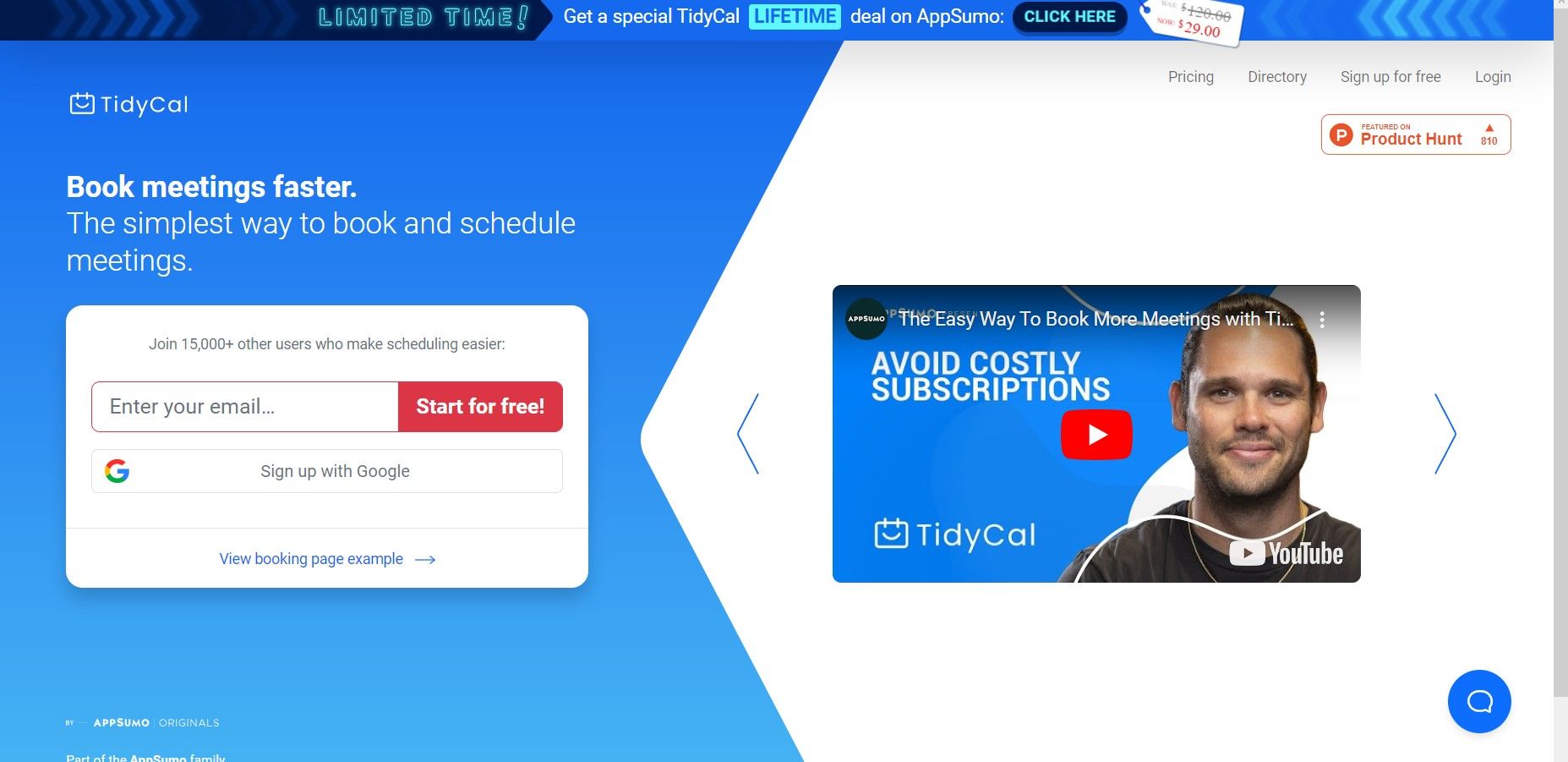 TidyCal is a software that lets you book and manages meetings efficiently. It enables you to optimize your schedule with calendar integrations and custom booking pages. The tool lets you schedule free or paid appointments at those times that work for you simply by custom sharing the booking pages.
The software is best for marketing agencies, sales managers, and product managers. It simplifies you to manage your calendar and get many bookings.
In simple words, TidyCal is a tool that allows you to book a particular time on someone else's calendar, letting you create a space so that you can have a conversation with them at that specific time.
Features of TidyCal
Autopilot
Instant creation
No schedule mixing
Integrates all of your schedules and calendars
Gap timing adjustments
Confirmation emails
Pricing of TidyCal
The pricing of TidyCal – Free
Appointy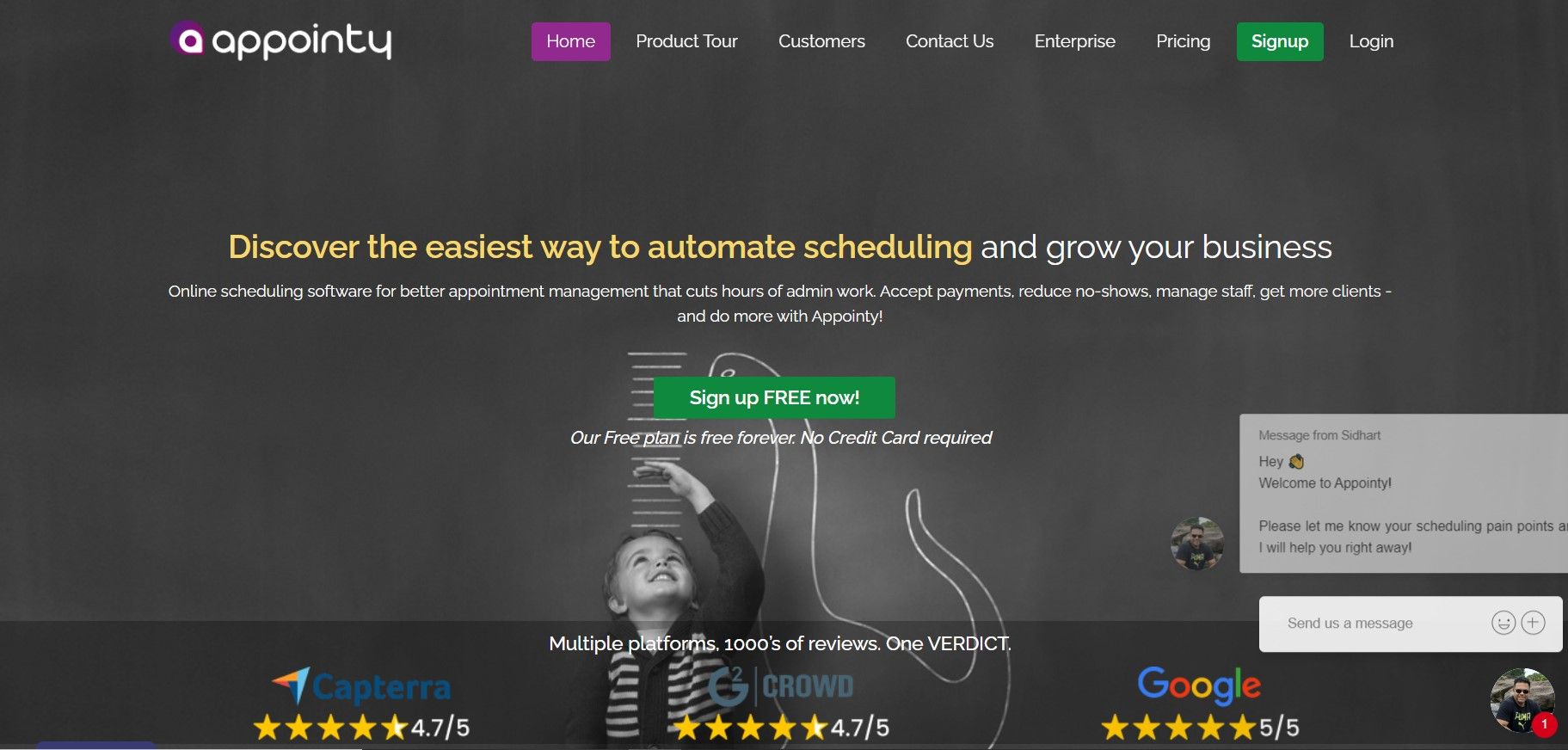 Appointy is one of the easiest software to automate business scheduling and growth. The tool allows you to schedule online and grow your business broadly. It boosts the company's productivity by attracting customers straight from Instagram and Facebook and retaining them.
The tool is highly recommended for its scheduling facility in various spheres. It provides a scheduling facility for classes, appointments, activities, and events.
Features of Appointy
Allows the customers to schedule appointments easily anywhere at any time, and in seconds
Let's make online payments by integrating with Stripe, Square, and PayPal.
Provides you with various discounts and deals to the customers to attract them
Helps in managing the class schedule, which needs multiple virtual sessions and participants
Share appointment pages on Instagram and Facebook as well
Let's you schedule activities and events by automating registrations and managing visitors' databases
Pricing of Appointy
The pricing of an Appointy starts from- $29.99 per month
Genbook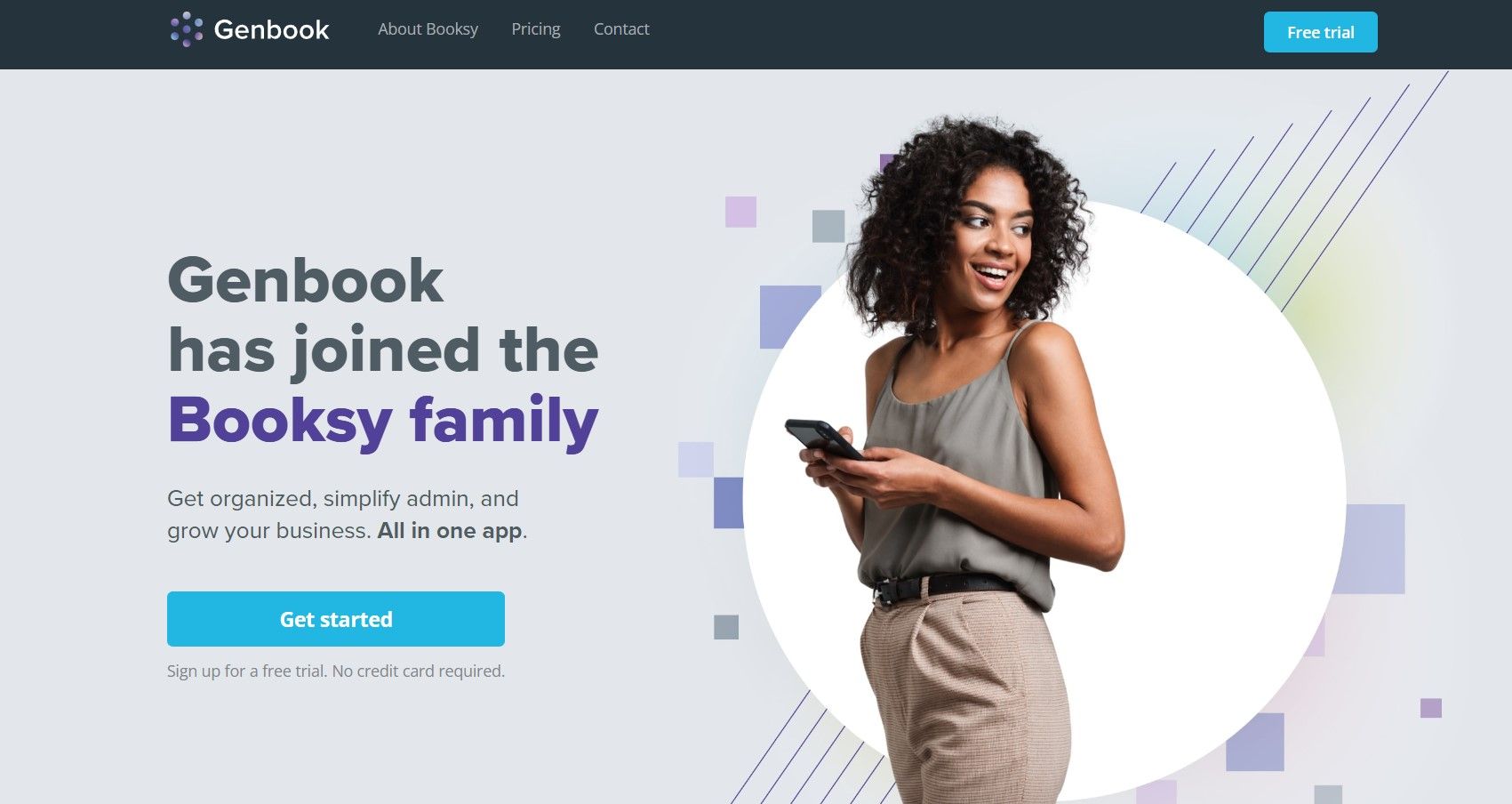 Genbook is best for secured cloud-based online scheduling. It is a simple software that helps you in building a great business experience. It works even beyond just an appointment scheduling tool. The software helps in making the client's expertise outstanding and maintains a great database of the client's information.
Along with scheduling appointments, the software also provides the users with the facility of client management.
Features of Genbook
Provides a customizable secured online booking site with an integrated payment software
Let the clients book appointments 24/7, even from Instagram and Facebook
It gives the facility of online scheduling along with an intelligent calendar
Pricing of Genbook
The pricing of Genbook starts from- $29 per month per user
Doodle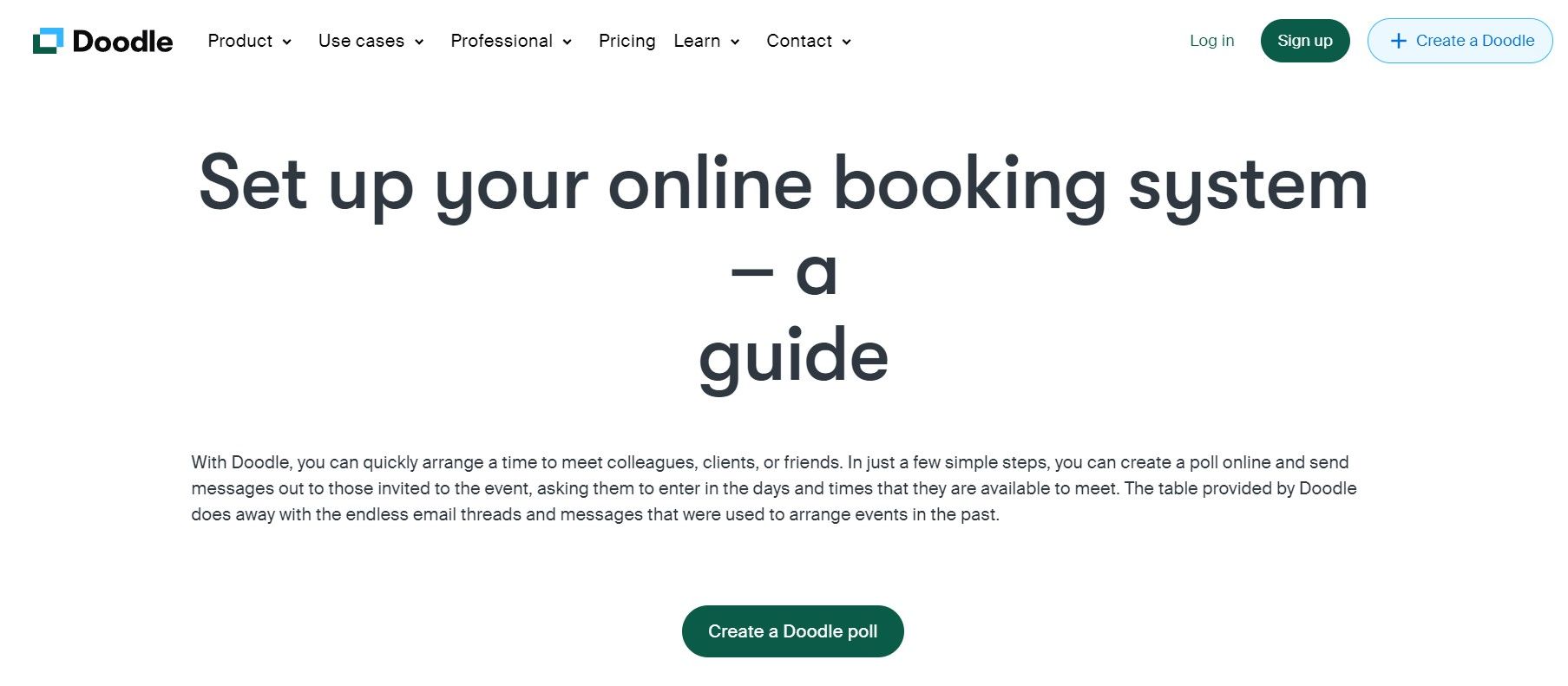 Doodle is best for secured DDoS protection of data. It is a platform used for appointment scheduling that, in turn, helps people to connect in the best possible way and is a way to end all the back-and-forth delays and emails.
The tool automates the booking pages. With just a single click, the client can book appointments simply by checking out the availability. You can even customize your brand, personalize your SLAs, and sync Doodle to Slack.
Features of Doodle
Doodle integrates with the other calendar platforms and eliminates any double bookings and confusion.
The tool works as assistance in the appointment scheduling
Send reminders and update changes in the schedule
It simplifies the process of scheduling and helps in finding out the best time which can suit both parties.
Works in assisting the process of appointment scheduling
Pricing of Doodle
The pricing of Doodle starts from- $6.95 per month
Whatspot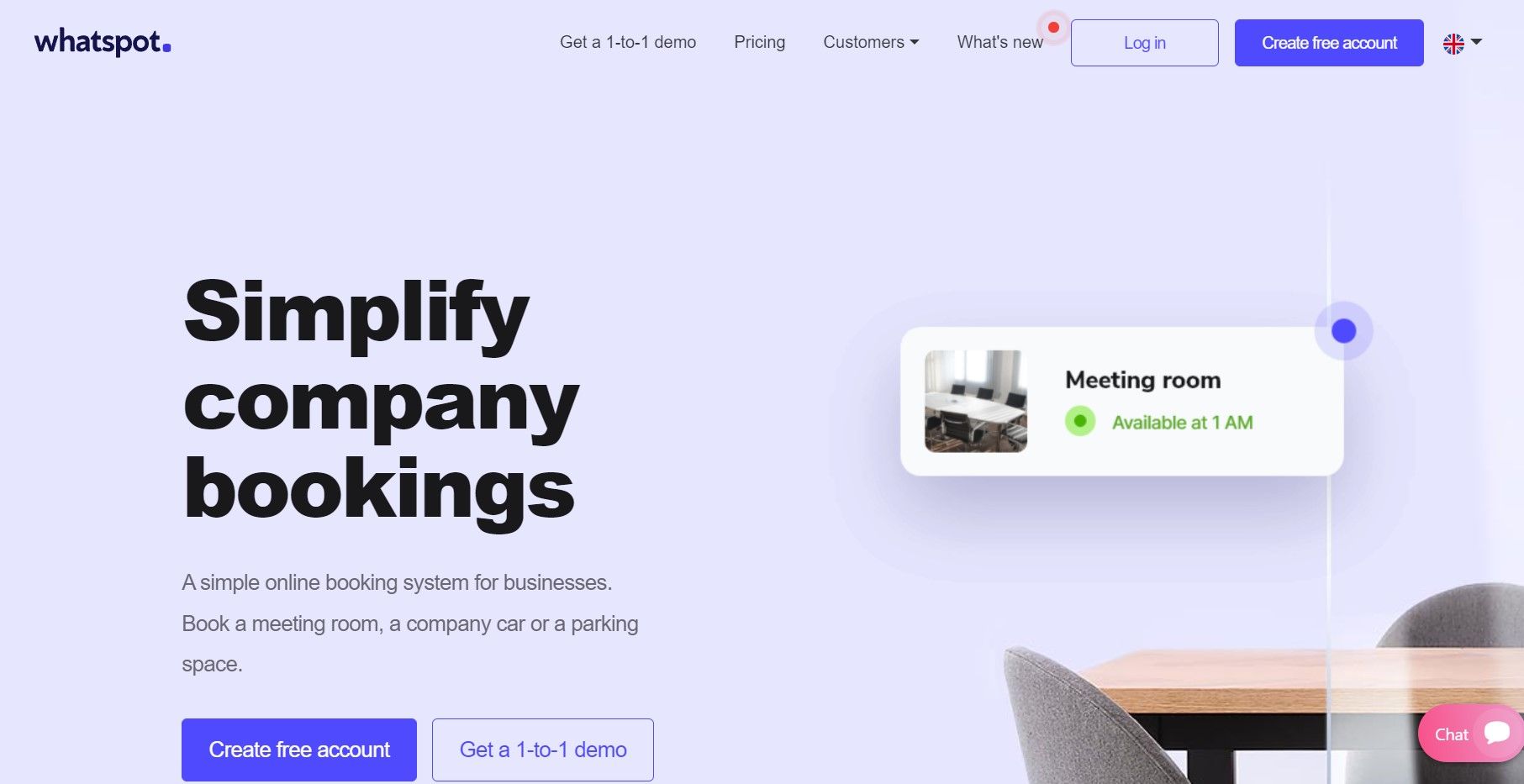 Whatspot is a fantastic cloud-based booking management software. It helps venues and small businesses to use reserve meeting rooms, parking spots, company cars, and some other shared business resources.
It is a simple online booking software for resources and spaces in companies. Use intelligent search to find as well as book the right spot fast. Also, make a booking ad-hoc via QR code directly at the spot. And permit the public to book particular areas via your website easily.
Features of Whatspot
Ad hoc booking through QR code
Easy management of company spots
Booking approval system
Third-party integrations
Pricing of Whatspot
The pricing of Whatspot starts from- $15 per month
Over to you: List of Best Online Booking Software 2023
Picking the right online booking software is a personal task and entirely depends on what you need to schedule. For instance, many of the scheduling applications are finely tuned for appointments, while a few others are more focused on employee management.
If you are searching for software that provides a perfect balance between managing companies' resources and booking appointments, then we have listed above some of the best tools for that. However, each software is unique in its work.