Music that touches a soul never fades away. You may not understand the technicality of music, but a non-musician or singer enjoys it just the same. Music apps improve your experience by sorting out songs according to your preferences. Be it K-pop, Zayn Malik, Arjit Singh, Tylor, or any other singer, their music will always be saved in these music apps for you.
Spotify stands out as one of the best music streaming services present overall. It is fun to use and has an extensive catalog, an easy-to-use interface, and one of the finest device compatibilities. It delivers 320kbit/s audio quality, which is quite remarkable even for Hi-Fi setups. Moreover, the CD-quality audio has a bit rate of 1,411 kbps. That is almost 30 times higher than the highest setting of Spotify.
The premium version of Spotify is definitely worth the price, especially if you are someone who listens to a lot of music. The unlimited skips, ad-free listening, and unique offline experience are all great features of the app that makes Spotify Premium worth trying.
This is a great music streaming platform; it has established itself amazingly over time. Spotify is undoubtedly a very appealing choice, but now many users are getting attracted to other music streaming services. There are a lot of platforms that may be a little less well-known but better for them.
There is a continuously expanding list of new competitors willing to compete with Spotify by offering more significant features and prices to the users. If you wish to make a switch from Spotify, we have provided you with some of the best-ranked and most-loved alternatives to Spotify. You can go through these apps and pick out the best choice for you.
List of Best Alternatives to Spotify March 2023
This list below includes the top music apps that can be an alternative to Spotify this year. "What words can't convey, music does. With the great singers of this era, you can feel the music in your soul. Check out this list and learn about the various music apps to explore.
Wynk Music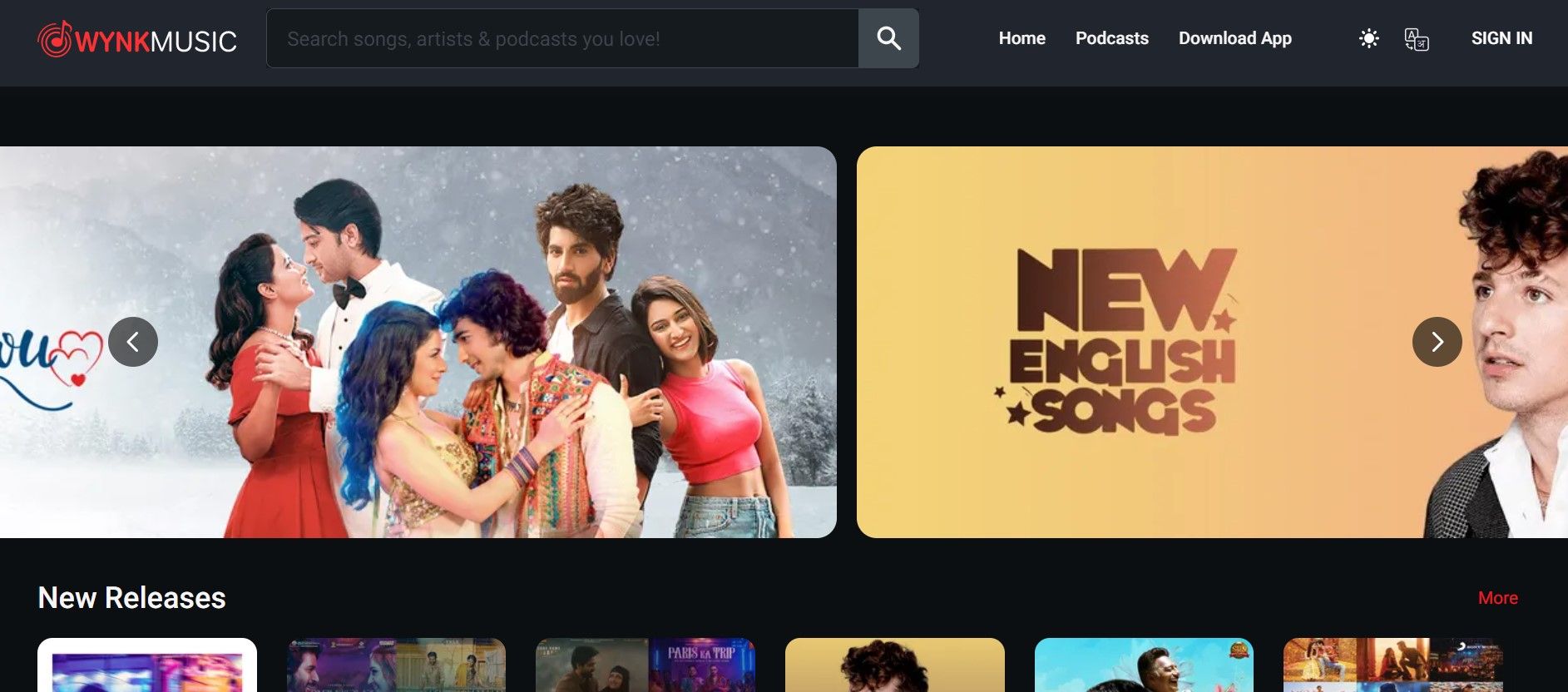 Wynk Music serves as a great alternative to Spotify. It is also one of the most affordable music streaming applications that comes with a combination of both international as well as regional music.
It is a one-stop music application for the greatest to the latest songs that you may prefer, with also the streaming of live shows of many of your favorite artists. Using Wynk, you get to enjoy music along with its amazing lyrics. 
Wynk Music is provided by Airtel and offers unlimited music streaming services to Airtel users free of cost.
Pricing of Wynk Music
Rs 60 per month for iOS
Rs 99 per month for Android
Features of Wynk Music
Efficient library and easy-to-follow interface
The homepage is user-friendly
Gaana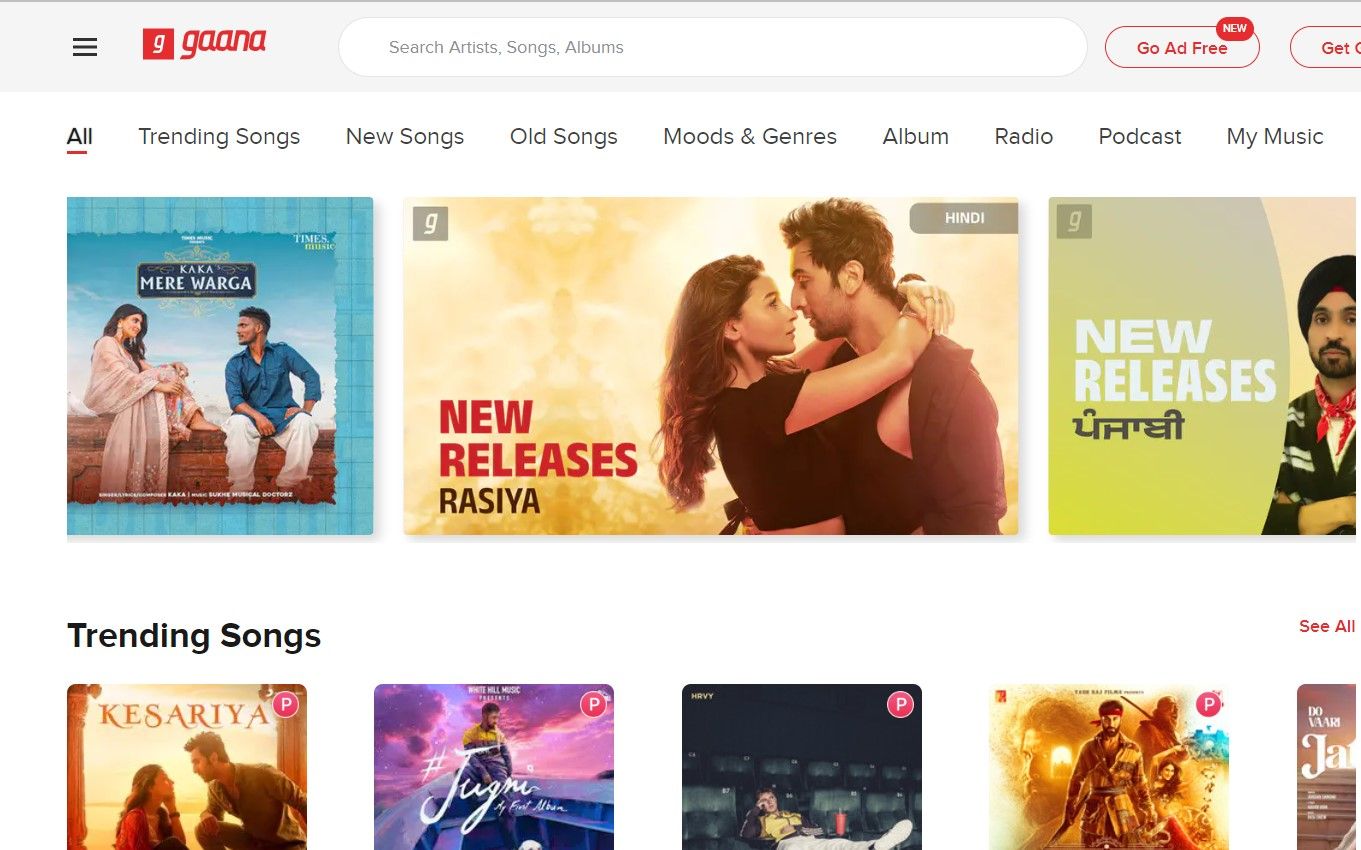 Gaana is one of the most popular music streaming platforms in the country. It offers a trial period of 24-days with service that provides you with an advertisement-free HD audio experience. This app also has an easy-on-the-eye interface.
Pricing of Gaana
The monthly subscription of the app is priced as low as Rs. 99 per month
It can also be made accessible by discounting on some services, like offline savings
Features of Gaana
Easy access
The ability to list the songs
A great interface
JioSaavn
JioSaavn is India's answer to the Spotify application after Reliance Jio decided to merge its music services with Saavn. The application has over 40 million tracks available in 10+ languages for about 38 million active users.
The platform is inspired by Netflix as it generates original content along with some independent artists through its music label, which it endorses amazingly on the platform.
Jiosaavn supports 64kbps for free streaming and 320kps audio quality when you subscribe to it.
Pricing of JioSaavn Pro
Rs 99 per month for Android
A subscription via iTunes is Rs 119 per month for iOS
Features of Jiosaavn
It is easy to use
Has an appealing user interface
A large array of podcasts
Unlimited downloads for offline listening
Expertly curated radio stations and playlists
Exclusive content
Set iTunes and a lot more
YouTube Music

YouTube Music is a great choice when looking for an alternative to Spotify. Once you log into this application, it provides you with clear algorithms making sure that the playlist suggestions are reflective of your choices.
You can also upload over 100,000 of your tracks and keep them all in one place. It is simple to use and has high-fidelity tracks that are worth a try.
Pricing of YouTube Music
Starts from- 9.99 USD/month or 99.99 USD/year for individuals
Features of YouTube Music
Easy to use
Smart
Algorithms
Amazon Music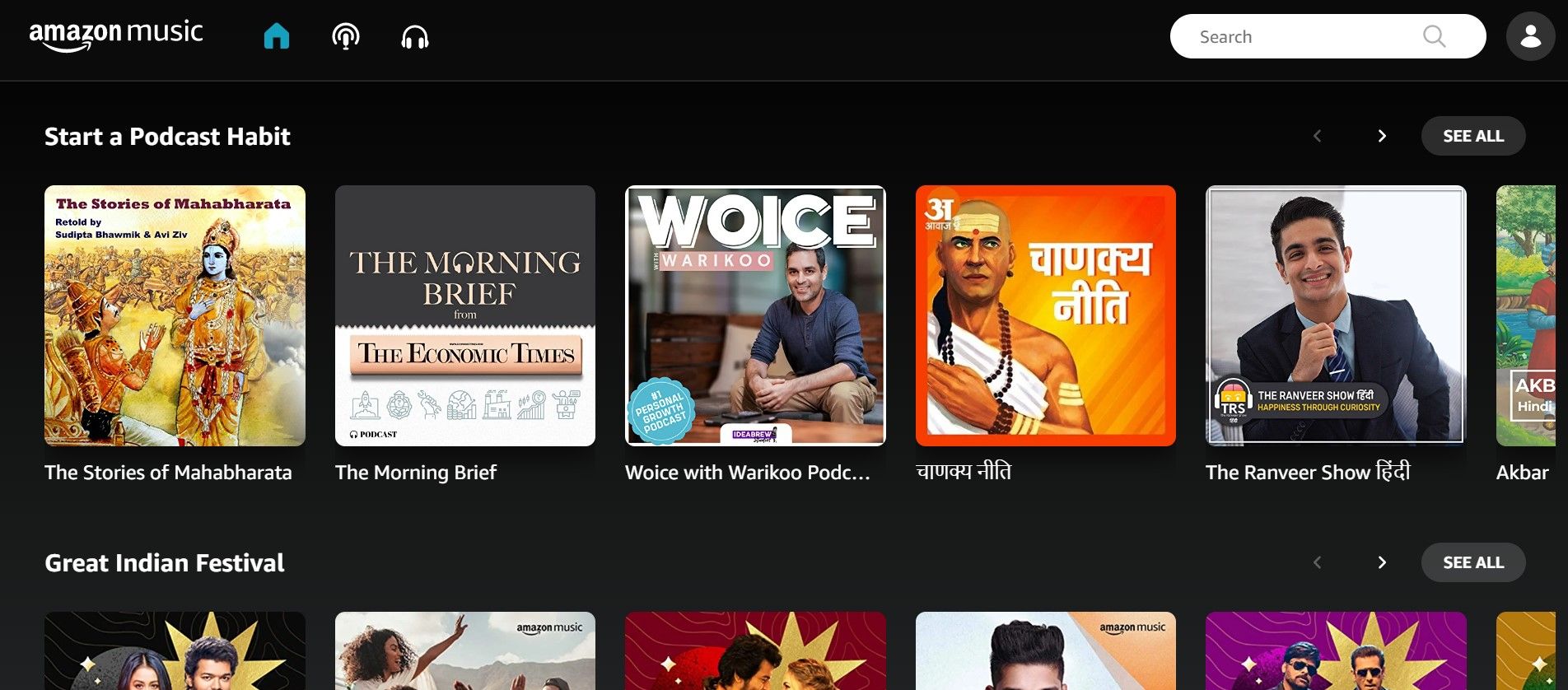 Amazon Music gives you unlimited access to 70+ million songs and unlimited skips when you are enjoying the music offline. It is among the best alternatives to Spotify currently available in the market.
There are many podcast episodes available, which makes the selection plentiful. Using the application is easy, and the plus point is- Amazon Prime members receive a discounted subscription.
Pricing of Amazon Music
Starts from- 7.99 USD/month or 79 USD/year for Amazon Prime members
Features of Amazon Music
Spatial audio
Free trial
Ultra-HD quality music tracks
Apple Music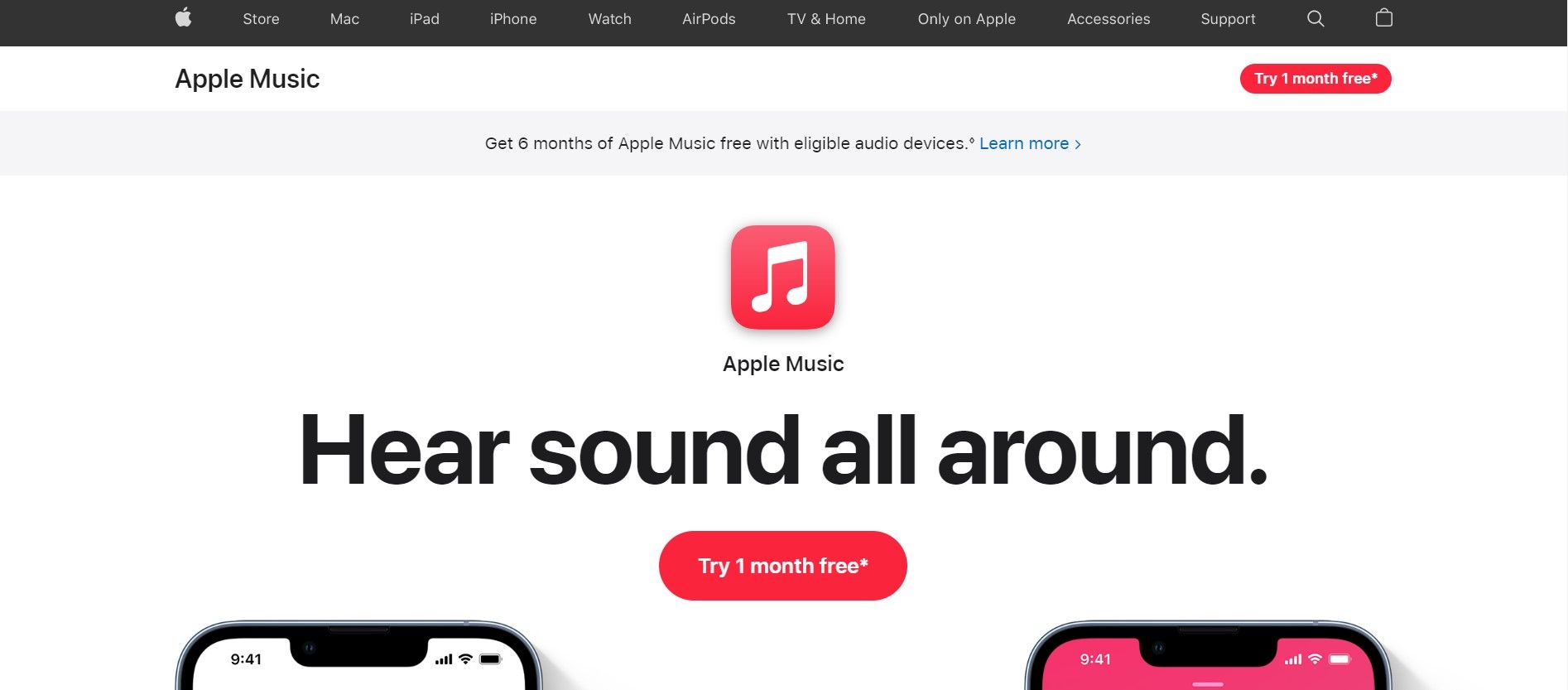 Apple Music is a no-brainer if you are an Apple user. Although, it has no free plan or a long trial period to try it out. The application includes thousands of playlists and 90 million songs.
The podcasts here are skillfully supported. The sounds are great when it's combined with the feature- of Apple hardware's spatial audio. It is no doubt a great Spotify alternative you can have.
Pricing of Apple Music
Starts from- 9.99 USD/month or 99 USD/year
Features of Apple Music
Live radio options
Spatial audio support
Integrate amazingly with all Apple devices
Resso
Resso is a great application that works by making great playlists, discovering new artists, to playing the playlists made by others. It features almost everything. With Resso's synchronized lyrics, you can play music along with understanding the lyrics at the very same time.
Pricing of Resso
It is free to use and has a premium membership additionally
Features of Resso
It has over 50+ million songs
Let you make and discover playlists
It gives personalized recommendations for the songs that you may like
High quality, a vast library
Tidal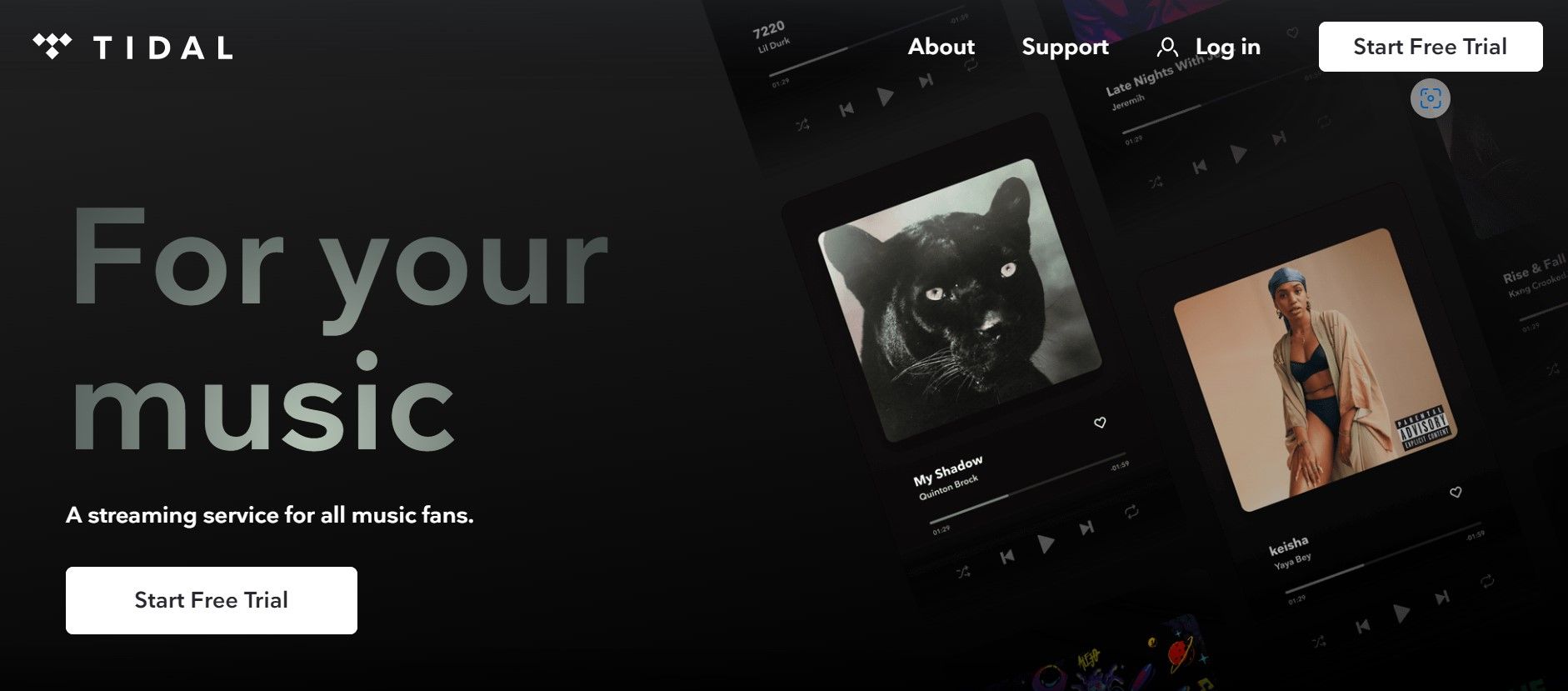 Tidal is again one of the top streaming services known for its high-fidelity music. It has many options, offline support, easy-to-use apps, and many other features that you could ask for in a music streaming platform. The service includes over 80 million music tracks.
Its basic HiFi plan offers you up to 1,411kps-quality music as standard, and if you go a little further and spend more, then you can get up to 9,216 kbps, which excites the audiophiles.
Pricing of Tidal
Starts from- 9.99 USD/month for HiFi
Features of Tidal
High-fidelity audio as standard
Extensive audio library
Bandcamp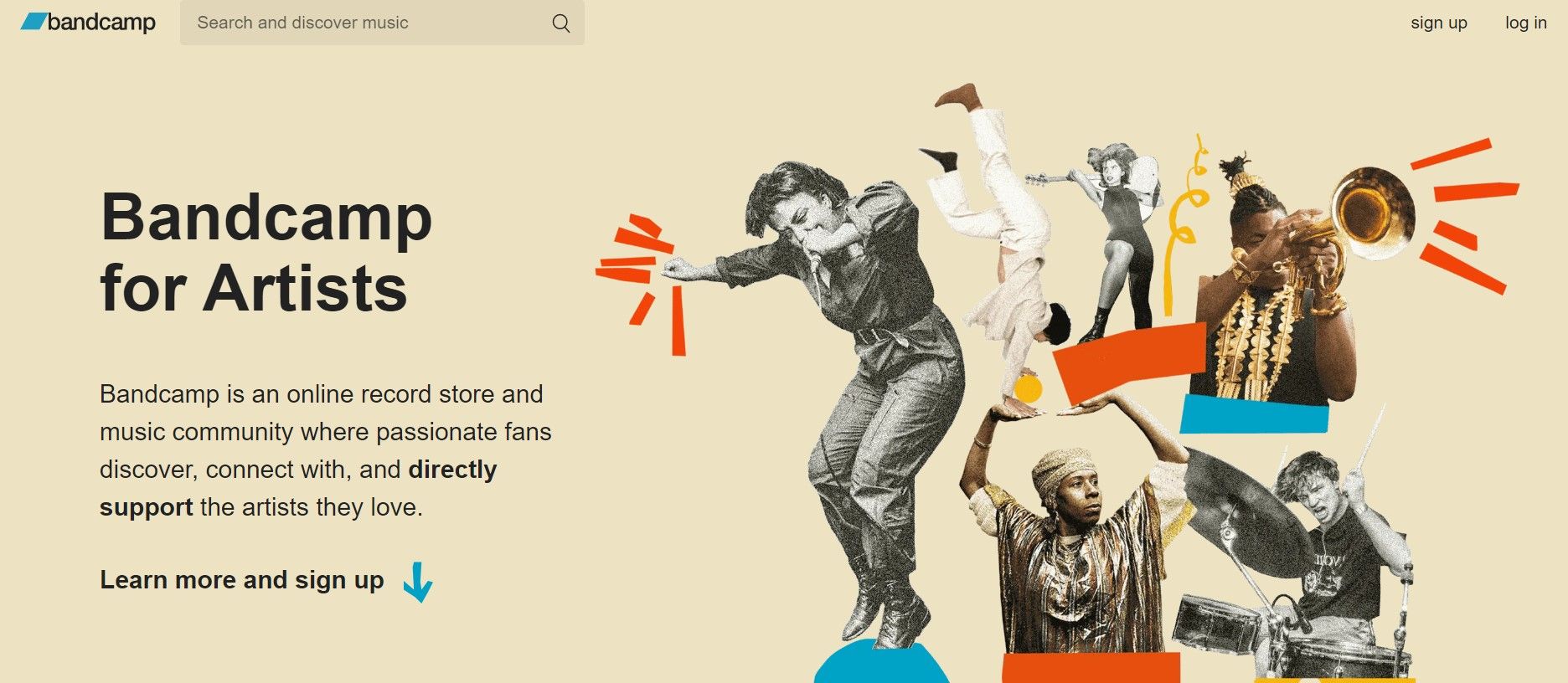 Bandcamp is a great application if you are someone who always loves to introduce new music to your friends. It aims to focus on independent artists rather than big famous names, which makes this application amazing when used in conjunction with another service.
No matter if you are a podcast enthusiast, music lover, or like to discover new artists, Bandcamp serves as an outstanding alternative to Spotify.
Pricing of Bandcamp
Free, some albums and tracks are paid, but the prices vary
Features of Bandcamp
It helps to support independent artists, and
Let's you listen to music that you won't have heard before
SoundCloud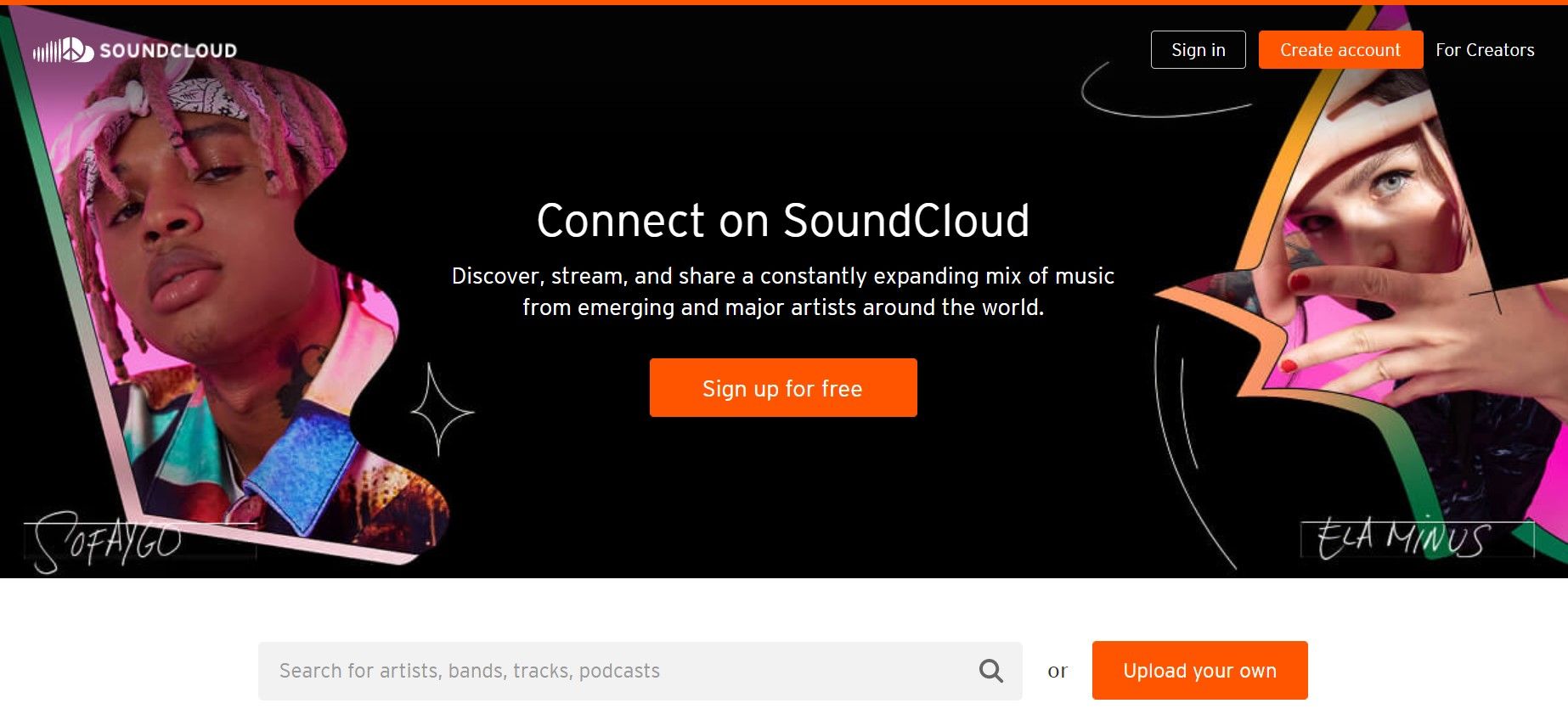 SoundCloud is a great music streaming application. It has over 265 million podcasts and songs, including some amazing upcoming indie artists, along with some well-known people who have started there.
Like Bandcamp, SoundCloud is great for those seeking the next big thing. There is a fun twist; you can subscribe to its Go+ plan and dub various tracks over each other, almost behaving like your very own DJ by creating amazing remixes.
Pricing of SoundCloud
Free along with ads otherwise,
4.99 USD/per month for SoundCloud Go and,
9.99 USD/per month for SoundCloud Go+
Features of SoundCloud
Millions of podcasts and songs,
Let you create your remixes,
High-audio quality,
Intelligent recommendations,
Unlimited downloads
Over to you
There are many alternatives to Spotify available in the market that offer features and artists which you can't quickly get from the green-themed giant. If you are someone who loves music, it's a fantastic idea to search around and try out some different options. Sometimes the other music streaming platforms work out as a better value too.
We've gone through many excellent alternatives to Spotify that are currently running well in the market. These are some of the best examples of different ways of podcast streaming or music. All these are available on other platforms but keep in mind that not all of them are available in each country worldwide.
With this, we conclude this blog post with excellent alternatives to Spotify. Let us know your chosen music app in the comment section. 👇