Nathan Barry, the CEO, and owner of Convertkit, has developed this website that has helped a lot of business owners around the globe! Convertkit has a simple yet intuitive design. This design makes it easier for you to navigate.
Are you a beginner struggling to grow your startup? or an expert who wants to generate more leads? No matter which of these two you are, Covertkit will make sure you get through want you want and gain even more via your audience.
This simple marketing tool works wonders for you and helps you promote your business to the right audience. Convertkit's homepage will present you with all the required forms and features. To sum up, it is easy as well as flexible to use. Check out this Converkit Review for in-depth details.
What is Convertkit?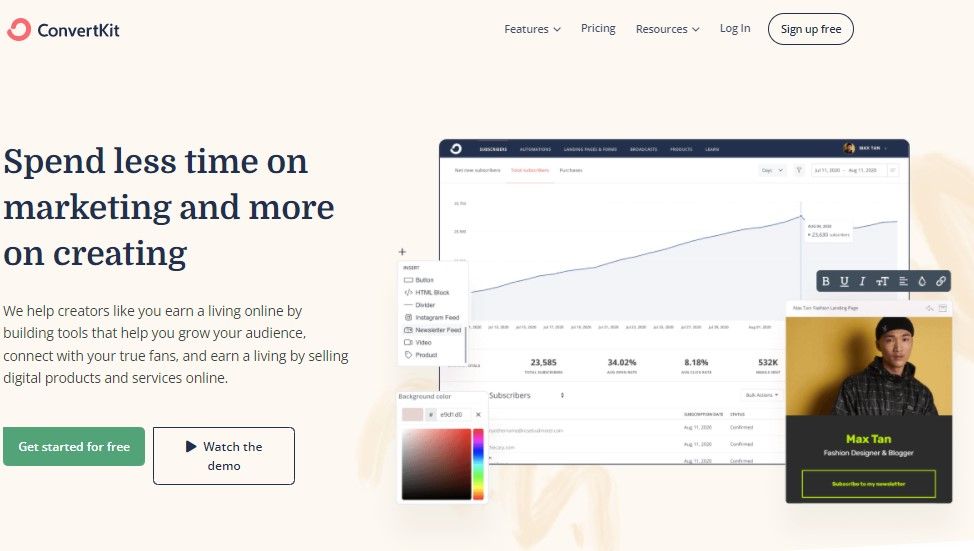 Convertkit is an email marketing platform that helps promote, manage, and grow your audience while generating more leads for your business.
With the beautiful landing pages created with Convertkit, you can gain more subscribers and leads. Not only this, you will get sign-up forms and links that with outshine your work. It is an amazing creator marketing platform for your podcast, newsletter, books, albums, and collections. Many famous creators also use Convertkit to reach out to their audience.
How does Convertkit work?
Using Convertkit is easy. All you have to do is sign up with your email and get going. After signing up you will have to answer a few questions that will help Convertkit to know your preferences and set up accordingly.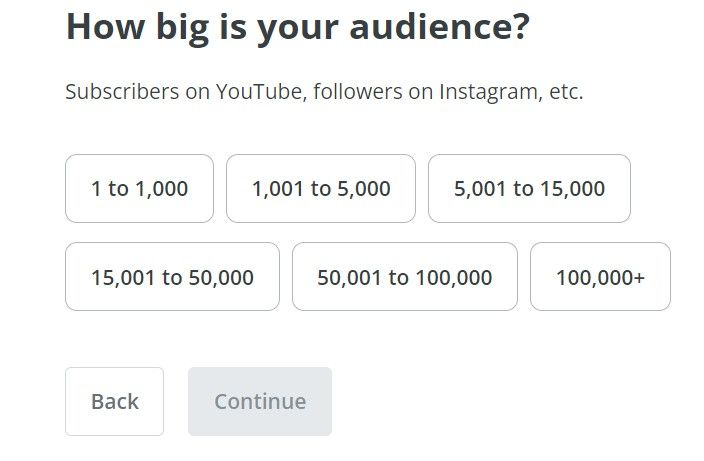 You can choose the size of your audience and then plan your business marketing similarly. There are various options to choose from in the sizes available.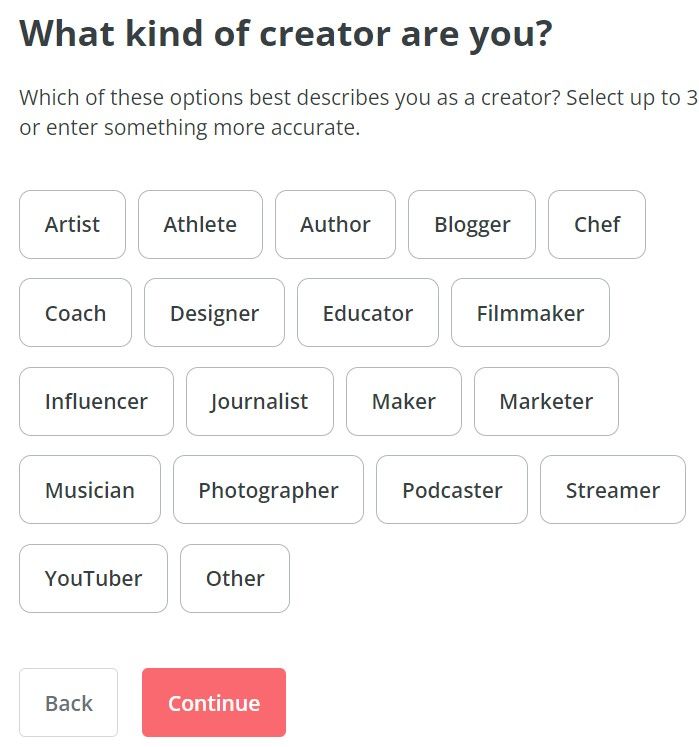 Tell Converkit what kind of a creator are you. What are your products and where do you want to target your audience? It will help you and Convertkit set up your business outlook according to your content.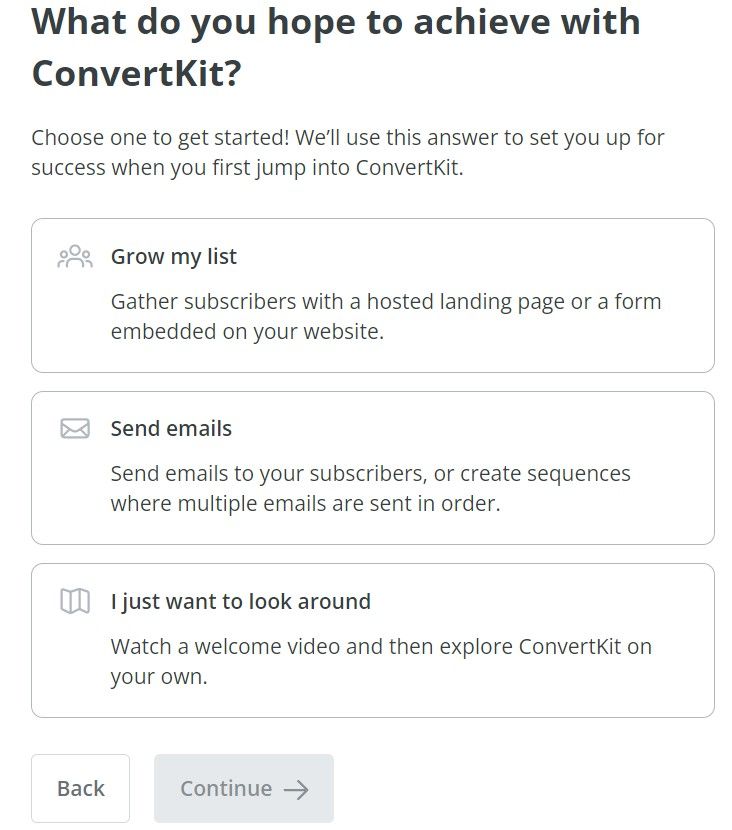 After answering questions, the last step before getting started will be choosing the marketing type you require for your business. It can be either sending emails or growing your list.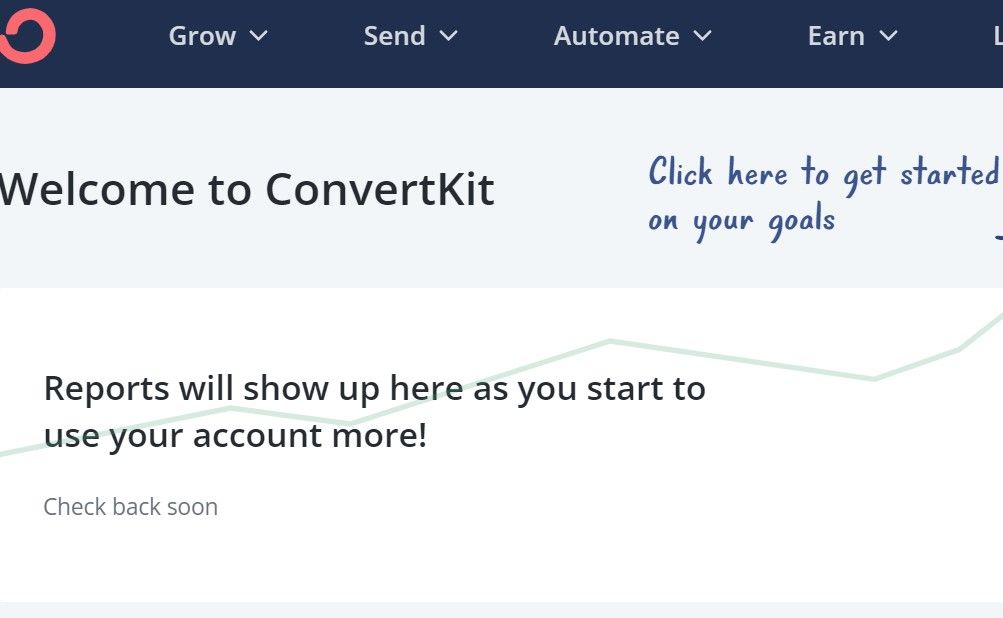 After this, you are set up and good to go. Now the reports for your business will be generated. This report will help you to get all the information you require regarding your business marketing.
Convertkit Features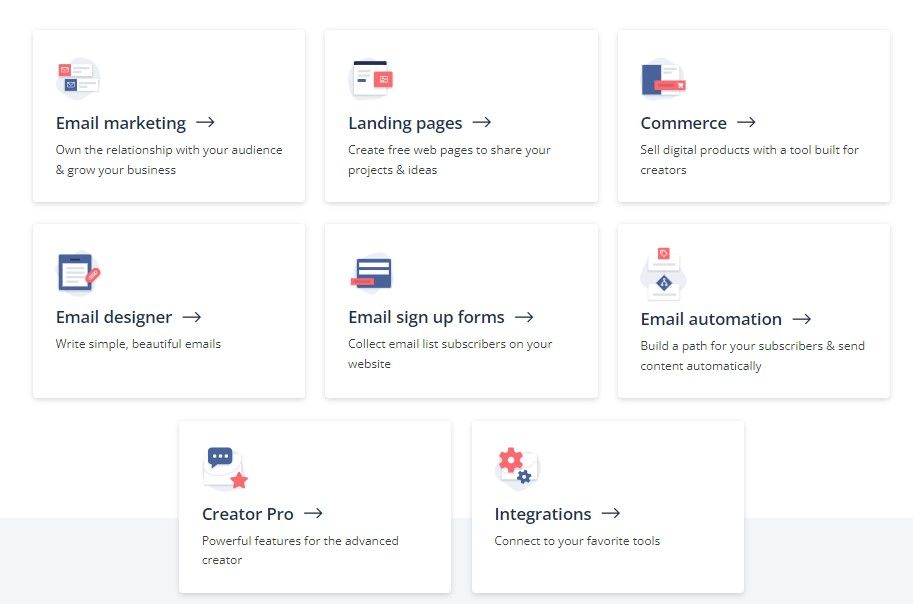 Features offered by Convertkit will help you to convert your visitors into subscribers and therefore help gain traffic for your website. It is easy to share your ideas with custom landing pages. You can offer your users free downloads against their email addresses. This will help you to build a meaningful relationship with your followers. This can be done by sending personalized content and emails. For emails, you have easy yet efficient templates to use. Selling your digital products will easily earn you money and automate your sales funnel. There are a lot of other features, including:
Email Marketing
Email Marketing will help you to build a relationship with your and eventually grow your business. You get easy email templates and a clutter-free experience. Convertkit allows you to build beautiful pages in minutes and automatic free download delivery. You can even add tags automatically to your subscriber's action.
Landing Pages
You can create free web pages to share your projects and ideas. Collect custom data and has Automatic lead magnet delivery. It also has customizable success messages. Connect to automation and has GDPR compliant and integrations with other tools.
Commerce
You can sell digital products with a tool built for creators. ConvertKit also offers an easy path for creators to experiment with earning a living online. Moreover, it can be done without needing to invest in another platform.
Email Designer
Write simple yet beautiful emails. The writing as well as editing experience of email marketing can be a sticky point for many creators. Convertkit email designer helps you breeze through the editing for you to focus on writing your content. This is the most important part of the email.
Email Sign up forms
You can collect email list subscribers on your website. This feature allows you to invite your team and have priority support. It does not matter if you are using a pop-up sign-up form or a sidebar; you will get templates that are responsive to any of the platforms. You can even use templates at the start and then go on to customize your forms.
Email Automation
Build a path for your subscribers and then send content automatically. Looking for a way to create powerful automated funnels? Well, this feature will help you create and set up the rules. You can even customize your subscriber's path, and based on their activities, you can even know what should be the right way to market for them. Moreover, you can also send targeted content to the right audience at the correct time.
Create Pro
Powerful features for the advanced creators. Do you have a different taste or always like what others like? If not, then why not target the audience according to their preferences? With Convertkit, you can target and send content to your subscribers according to their needs.
Integration
Connect your favorite tools to Convertkit and make it easy for you to work. This platform has integrated various software, including Teachable, Squarespace, and Shopify. These three are just the top listed; otherwise, Convertkit has integrations with many platforms! This will ensure easy access and working with various other platforms as well.
Why choose Convertkit?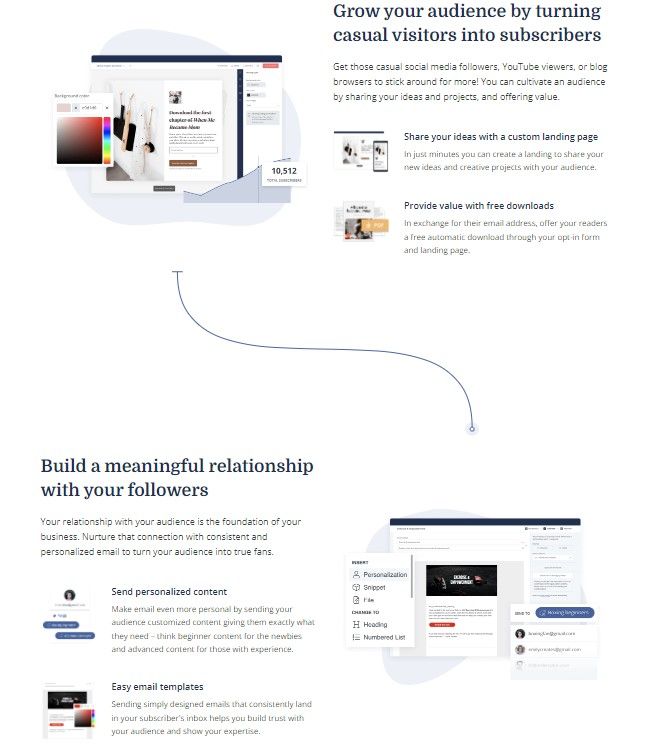 There are various reasons to use Convertkit and grow with it. It has helped various users to grow their audience. It can be effortlessly done by promoting your latest projects and collecting subscribers with beautiful landing pages, sign-up forms, and link pages that make your work stand out. Not only this, but the platform will also help foster your community. You can create lasting connections and also promote easily. All this can be done with Convertkit's powerful sales funnels and intuitive email editor. You can easily earn online by selling digital products and subscriptions directly to your users. Make a living by selling your work without having to learn tech skills.
Pros of Convertkit
Affordable pricing, as well as a free trial, are available.
Offers various modes of marketing
Easy to use and, therefore, a good choice for beginners.
It offers automation to save entrepreneurs time and money.
Convertkit offers CRM for potential leads.
Cons of Convertkit
Convertkit offers mainly email marketing and landing pages. Whereas it can offer a lot more than just this.
Alternatives of Convertkit
Mailerlite
Moosend
Mailchimp
Aweber
Constant Contact
FAQs
Is it free to use Convertkit?
Convertkit has multiple pricing plans, and it also has a free plan as well for the starters having fewer subscribers who want to start using the service.
Free Plan of Convertkit is limited to how many subscribers?
The free plan of Convertkit is limited to 300 subscribers. As such, while your email list is below 300 subscribers, you can enjoy using the free plan of Convertkit. As your email list grows or you scale, you can upgrade to a better plan with more features and integrations.
Who can use Convertkit?
Convertkit is best for the creators, marketers, entrepreneurs, and influencers who want to build a trusted audience.
Conclusion
We are at the end of this Convertkit review with all its features and insights. Marketing is an art, and artists require tools to make better arts. As such, the Convertkit tool can give wings to your marketing journey. Using Convertkit is super easy, and you don't even need someone else to manage your list, to be honest. If you are a creator, even you can safely and easily manage your email list, create landing pages, and send campaigns to your audience that you have built.
However, as I said, Convertkit is just a tool for building arts, and for the better arts, it requires qualified artists. Similarly, you may need a marketing professional to help you execute the management stuff more organized and better when your list grows.
As an email marketing tool, Convertkit has helped many businesses grow. Let us know your views on Convertkit in the comment section of this review.