Planning for a vacation, a conference, or a staycation and want to scroll through some good hotel options? Well, hotel booking has become a lot easier with hotel booking apps in India.
These apps bring everything to your fingertips at the comfort of your couch, bed, or wherever you wish to be. You no more have to rely upon local guides or face issues with on-the-spot hotel bookings; all your worries are addressed with hotel booking apps.
You can book your paradise within a few clicks, according to your budget, and at your desired location. There are a lot of hotel booking apps available in India for Android and iOS users. However, to make things easier for you, here we have the list of the best hotel booking apps in India. Let us dig in deep together!
Best Hotel Booking Apps in India June 2023
Which is the first name that strikes your mind when you think of hotel booking online? Here is the list of India's best hotel booking apps for Android and iOS users. Let us find out!
Goibibo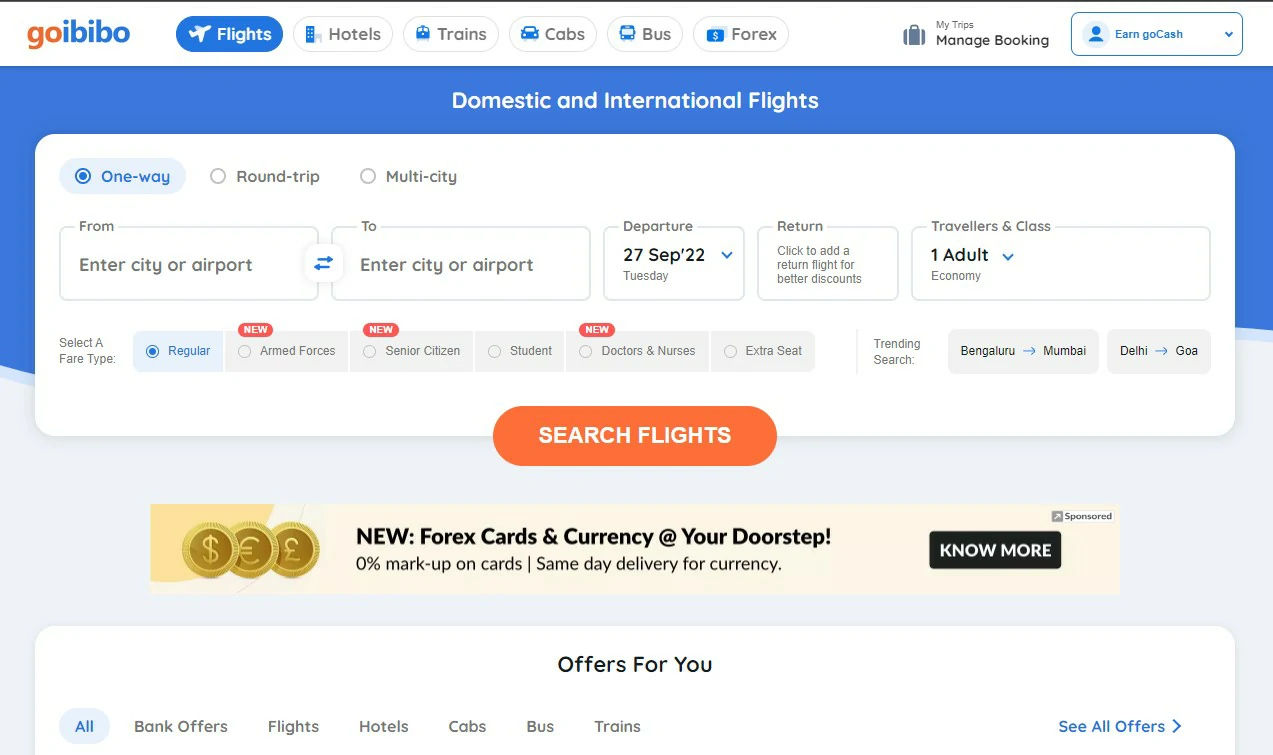 This is among the most popular hotel booking apps with many registered hotels. Not only can you book your hotel on Goibibo, but you can also book your flights and other necessary things. It is a great online hotel booking platform with various filters to help pick the best and most suitable hotel per the budget. You get different filters to filter your search according to what you are looking for and find the best deals and offers for your next trip.
Make My Trip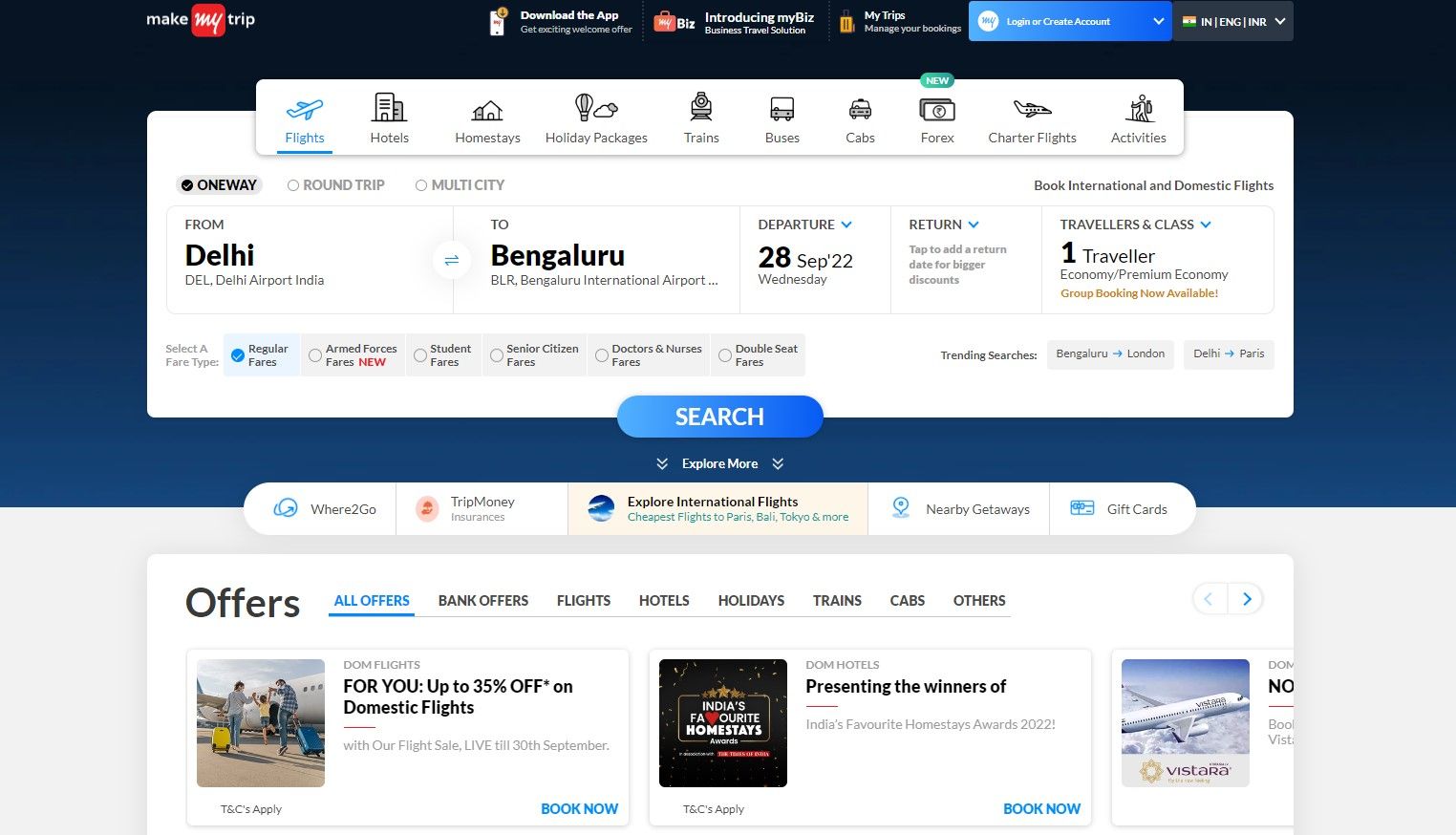 Make My Trip is not just a hotel booking app; here, you will get some great benefits and exceptional offers. Here you will find packages and fascinating deals that include food, sightseeing, travel, stay, and everything making your trip memorable. At Make My Trip, you will find flights, flight and hotel deals, international flights, international hotels, Holidays in India, myBiz for SME Travel, Cabs, cheap tickets to India, Bust Tickets, and almost everything that you need for your next vacation. 
Oyo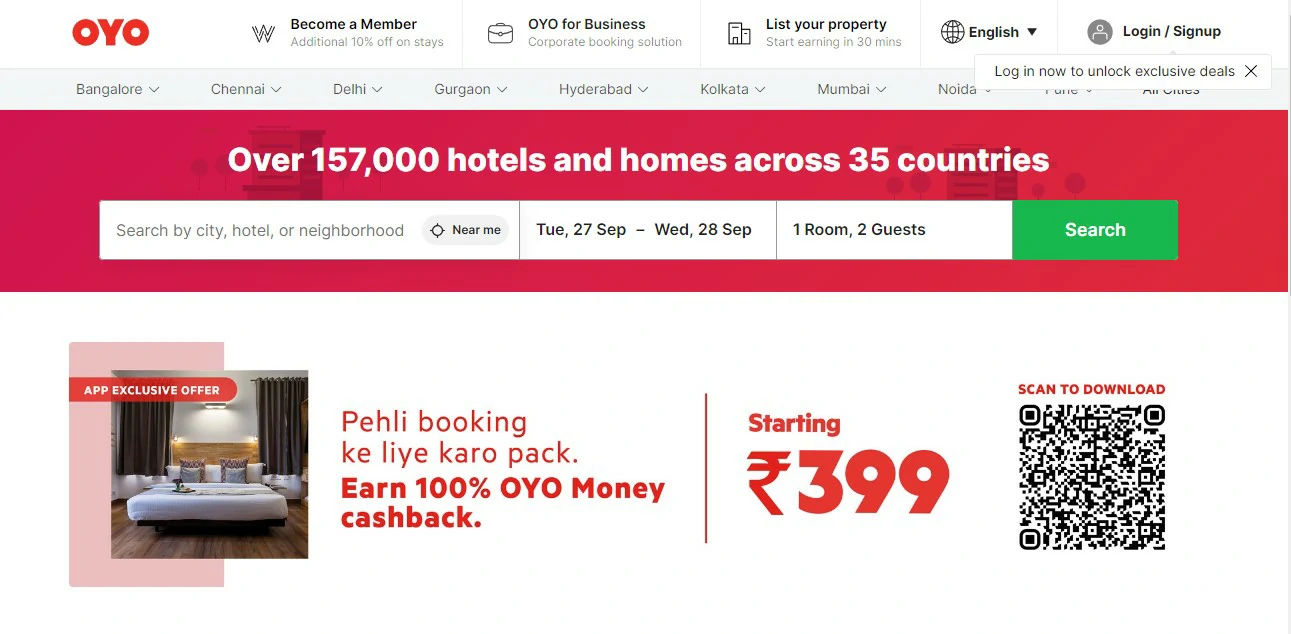 Though Oyo entered the industry in 2013 and has been the finest hotel booking app that helps users to get the best room booking deals on some of the best hotels in 500 plus cities, you can use this app to find the best hotel in any city and compare hotel prices, reviews, ratings of the hotels, room amenities and choose the best deals in your budget.
You get different payment options like Debit cards, Credit cards, Net banking, Paytm, Google pay, and digital wallet like MobiKwik, Ola money, Freecharge, etc. Oyo app provides lots of coupons, offers, and discounts with a great deal and also has an option of membership — Oyo wizard, which gives you even more, offers, extra discounts, cashback, etc.
Ixigo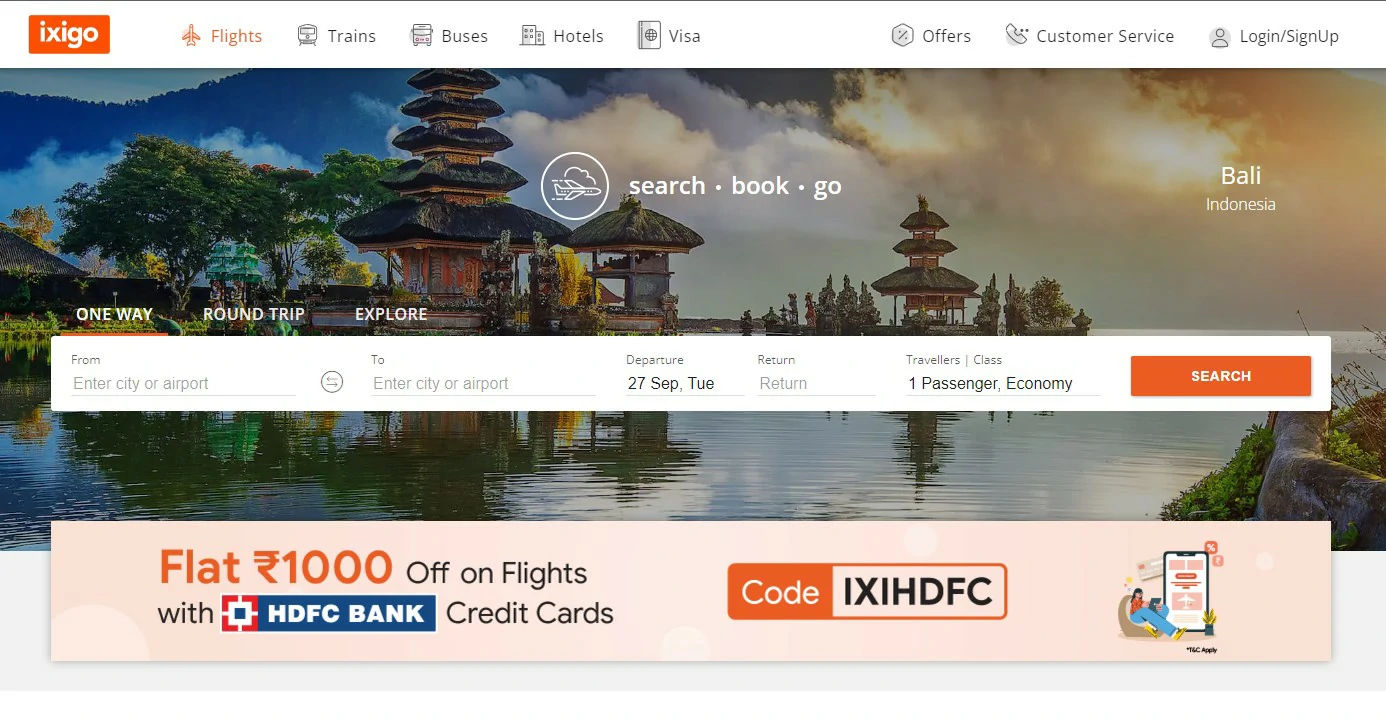 Ixigo is known for booking trains and flights. However, it is a great hotel booking app too. The stories and news section are an appreciated effort as you can know what to do and what not to do on your planned getaway. Here, you will find some of the most exquisite options to stay and avoid last-minute problems for your trip. At Ixigo, you will get a wide range of exciting offers and vouchers that you can redeem and find hotel booking offers online.
Trivago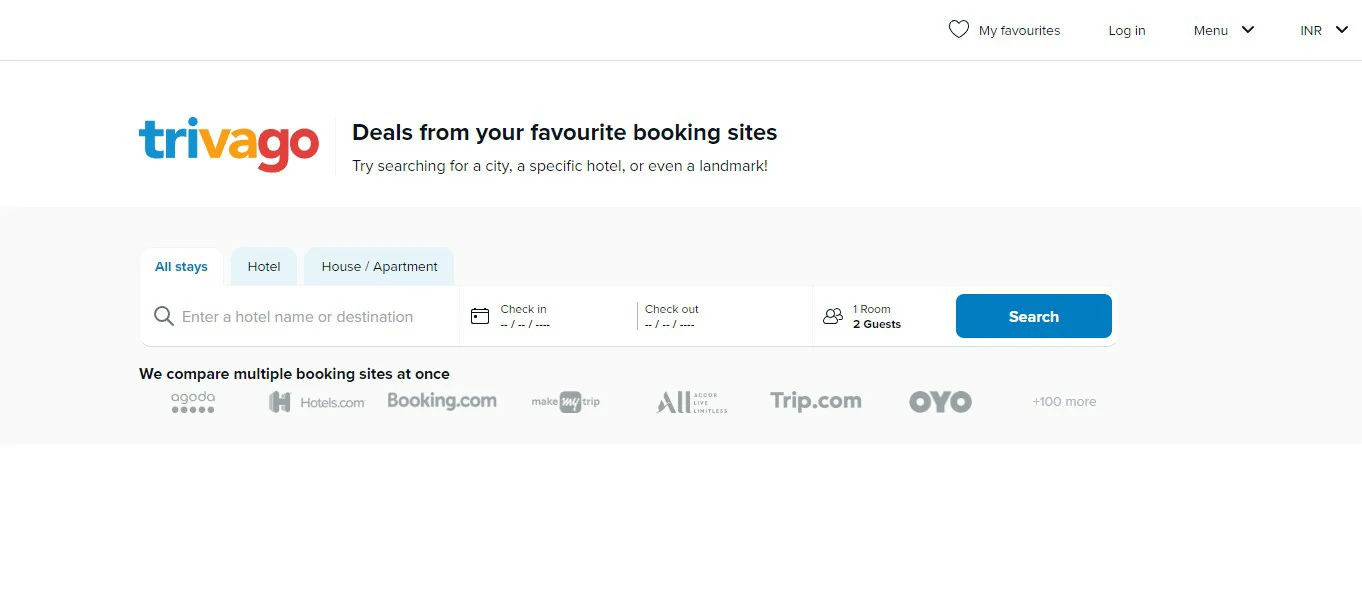 Trivago is a well-known hotel booking app allowing users to compare hotel prices in just a few clicks. At Trivago, you will find more than 300 booking sites for more than 5.0 million hotels and other types of accommodation in over 190 countries. With Trivago, you can find an ideal hotel for you and compare the prices from different websites. You also get an option to add filters to your search.
These filters include price, distance, star category, facilities, etc. Whether you are looking for budget hotels or luxury suites, at Trivago, you can easily book your hotels online. Trivago shows the entire details about the properties, from ratings to extensive reviews, making it easy to pick an ideal hotel and make your trip memorable. 
TripAdvisor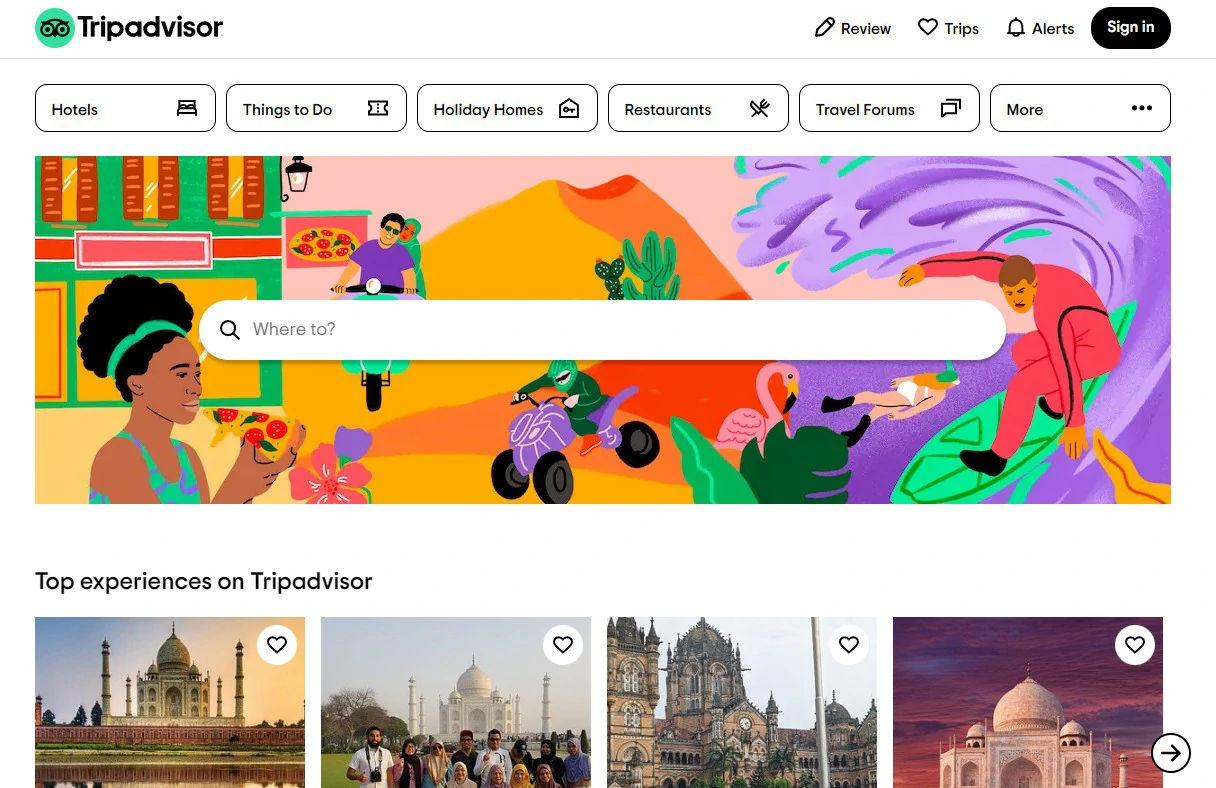 Another well-known online hotel booking app is TripAdvisor. It is considered one of the safest and easiest travel booking apps that makes hotel booking much easier and allows you to book your travel tickets, restaurants, and everything to make your travel journey memorable. TripAdvisor has numerous hotels registered all across the nation, and you will find some amazing packages for your next dream vacation here. The site and the app will show you the complete details about the hotel, its prices, reviews, availability, pictures, and almost everything that would help you decide. 
Agoda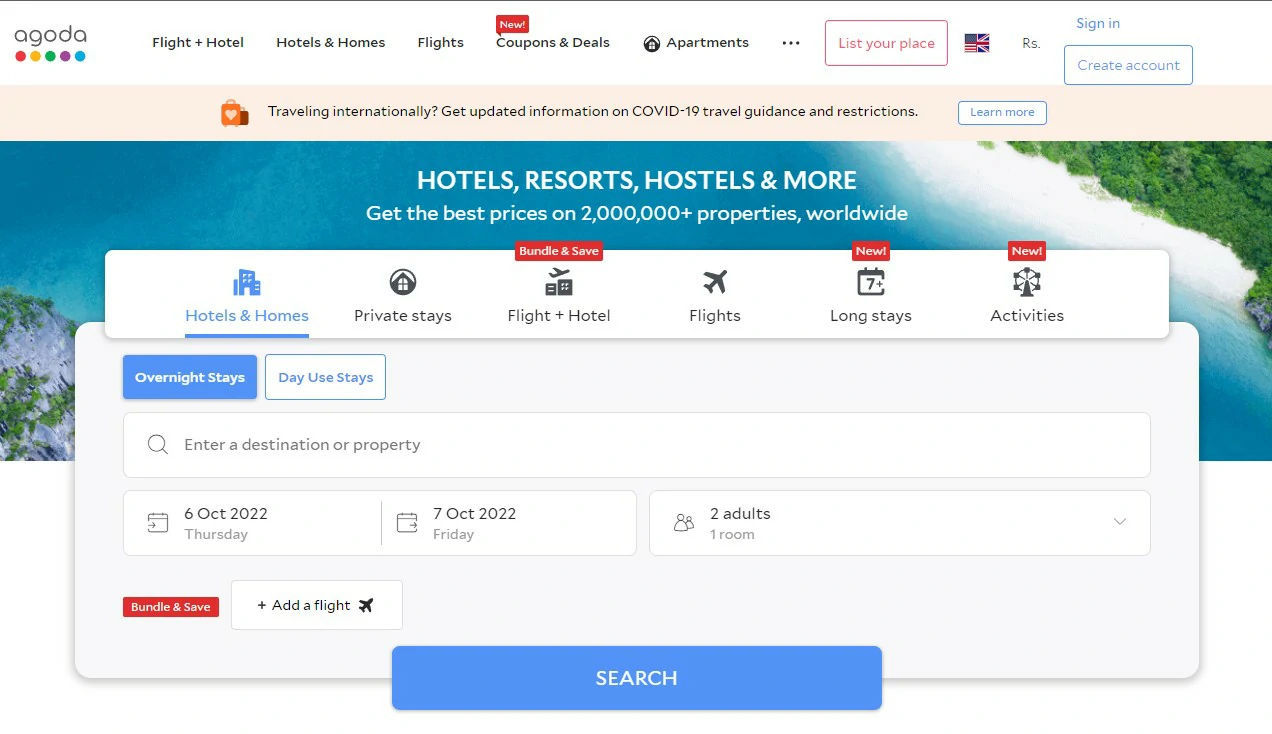 This is another travel booking or hotel booking app people find quite helpful these days. This app helps in relaxing and peaceful stays. It has almost 163289 properties in its parameter. This is an app that would help you in finding the best hotels for your next vacation. You can also get instant discounts and various deals. Another creative feature is that you have an option to stay in less crowded accommodations like apartments and bungalows and spend your time with your loved ones peacefully during your stay. 
Perks of using a Hotel Booking App in India
Hotel booking has become simpler like never before. Here are a bunch of benefits that you can avail yourself of using Hotel booking apps. Check them out!
Confirm your booking with one or two clicks
Quicker access to the information about the hotels
Compare prices and find the best deal
Pay at checkout
Zero cancellation charges
Whether it is your last-minute weekend plan or your long-due family vacation, hotel booking is no more a nightmare. Compare endless options and book your hotel for the next trip with any of the above-listed hotel booking apps. So, which one is your favorite?
Before We End
If you are a frequent traveler, it can be quite difficult for you to keep checking for good hotels. The apps above are not just about booking hotels, but if you are an explorer and want to visit new hotels in different places, then you can surely rely on any of these apps.
Be it last-minute holiday plans or urgent conferences, apps like Trivago, make my trip, and others have your back. Let us know your chosen hotel booking app in the comment section.