If you are searching for the best application that can let you create a unique video status for your Insta and WhatsApp, then you have arrived at the right place. I have discussed below in this article the best android apps that can fulfill your purpose of creating Insta and WhatsApp video statuses.
Videos make the content much quicker and easier to consume. That's the reason as to why video editing apps come in handy for many users. There are many instances when you want to set video status on your WhatsApp or Instagram. Many people tend to download videos from Instagram and YouTube to use on their WhatsApp statuses. At the same time, many prefer to create the video status for Whatsapp or Instagram out of their original images and video content.
With the help of these video statuses, people can show their hidden feelings to their friends and loved ones. Short video statuses definitely allow you to say thousands of words without uttering one. However, it all depends upon the selection and content plus the situation. If the combination is good, you can convey the right message and express what is yet unexpressed.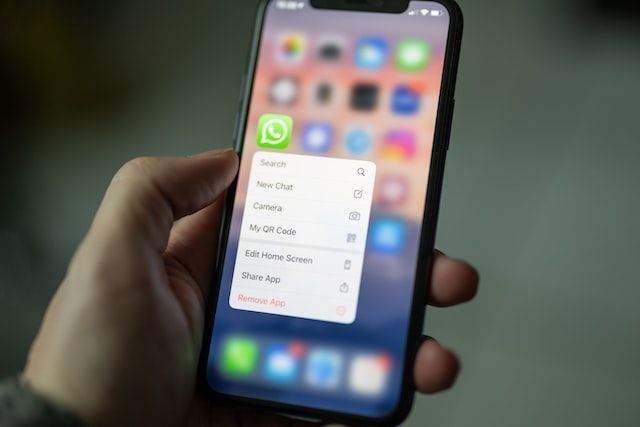 However, don't use the video statuses too much otherwise the person for whom you use the status may take it very lightly considering it as a hobby, usual or cross response behaviour of yours. Customizing the video status allows you to put the right message. The apps listed here allow you to customize the video status by using custom images, text, background music, theme, and whatnot.
So sit back, and relax because we have highlighted some best free applications that can help you create incredible video statuses for Insta and WhatsApp with less hassle.
List of Best Apps for Creating Video Status for Instagram and WhatsApp 2023
Vido Video Status Maker

Vido is a popular video status-maker application that has over 50 million downloads. With over 380k reviews, the app sets some high standards for creating amazing video statuses. It allows you to categorize between video templates. There are many templates, such as sad, love, Devotional, Birthday, Good morning, and much more.
Key Features of Vido:
No Video Editing Required
Make Lyrical Video Status Songs
Apply Particle Effects
Whatsapp Status Saver
Quotes
Filmora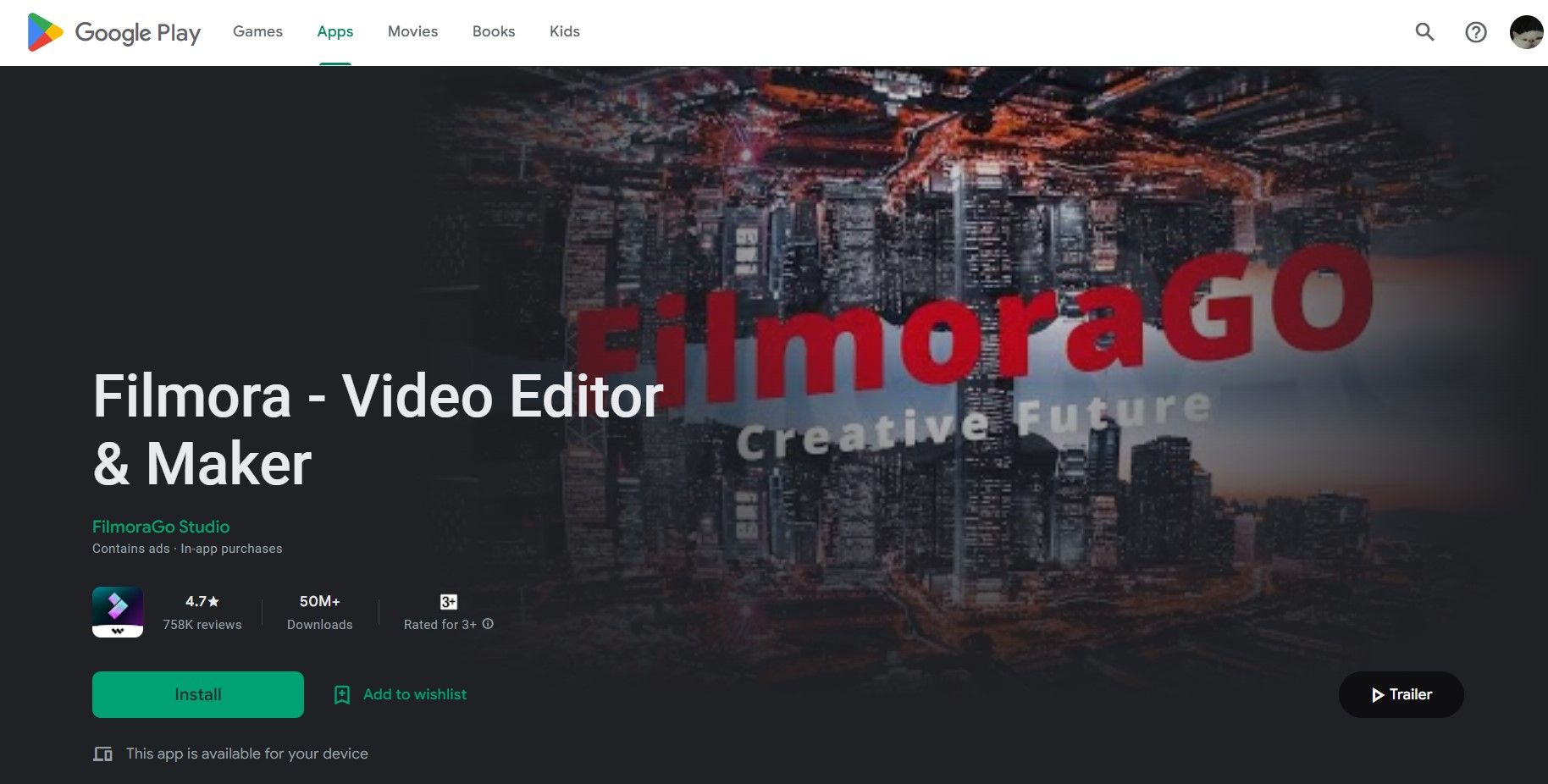 Filmora is an all-in-one video editor application by Wondershare. The software ensures to complete all your video editing and modifications. With this app, it is possible to create outstanding WhatsApp status videos without any restrictions. The app is one of the best video editing platforms that has been recognized by major publications.
Key Features of Filmora
The app removes any irritating background noise if present in the WhatsApp status videos or any other videos
Let's add time-lapses, change the speed of the clips, and slow-motion effects to your video to make it even more interesting.
Different video aspect rations are available- 1:1, 4:3, 9:16, 16:9, and 21:9
Mbit Music- Particle.ly Video Status Maker and Editor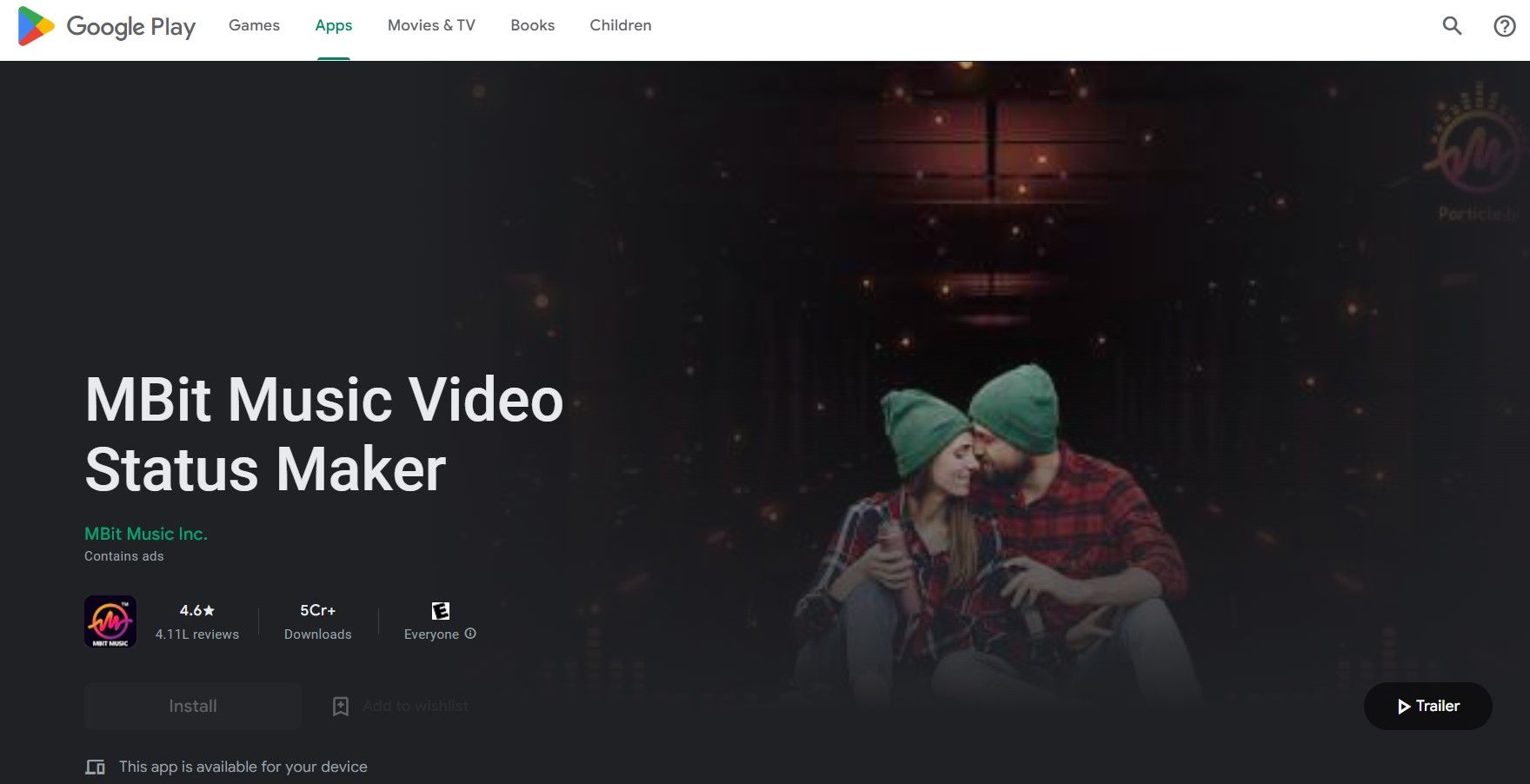 Mbit Music- Particle.ly Video Status Maker and Editor is an entirely customizable photo-to-status video maker tool by Mbit Music. The software provides you with a wide range of movies and tracks with Visualizer, Wave music, Equalizer, DJ Flash, Beat Wise Particle, and Spectrum effects.
Using Particle.ly Video Status Maker and Editor you can make amusing Status Videos and then publish them on social platforms like WhatsApp and others.
The platform is super-easy to use and helps the viewers to understand all about your content by making it interactive.
Key Features of Mbit Music- Particle.ly Video Status Maker and Editor
The app lets you create a status video that has customizable effects based on the type of music that you choose.
It has a huge collection of all the latest ringtones. Such as Sadness, Friendship, and Love. Even many festival tones in local Indian languages.
The software delivers over 1000+ HD 4K wallpapers that you can easily download and use for free Mbit Music.
InShot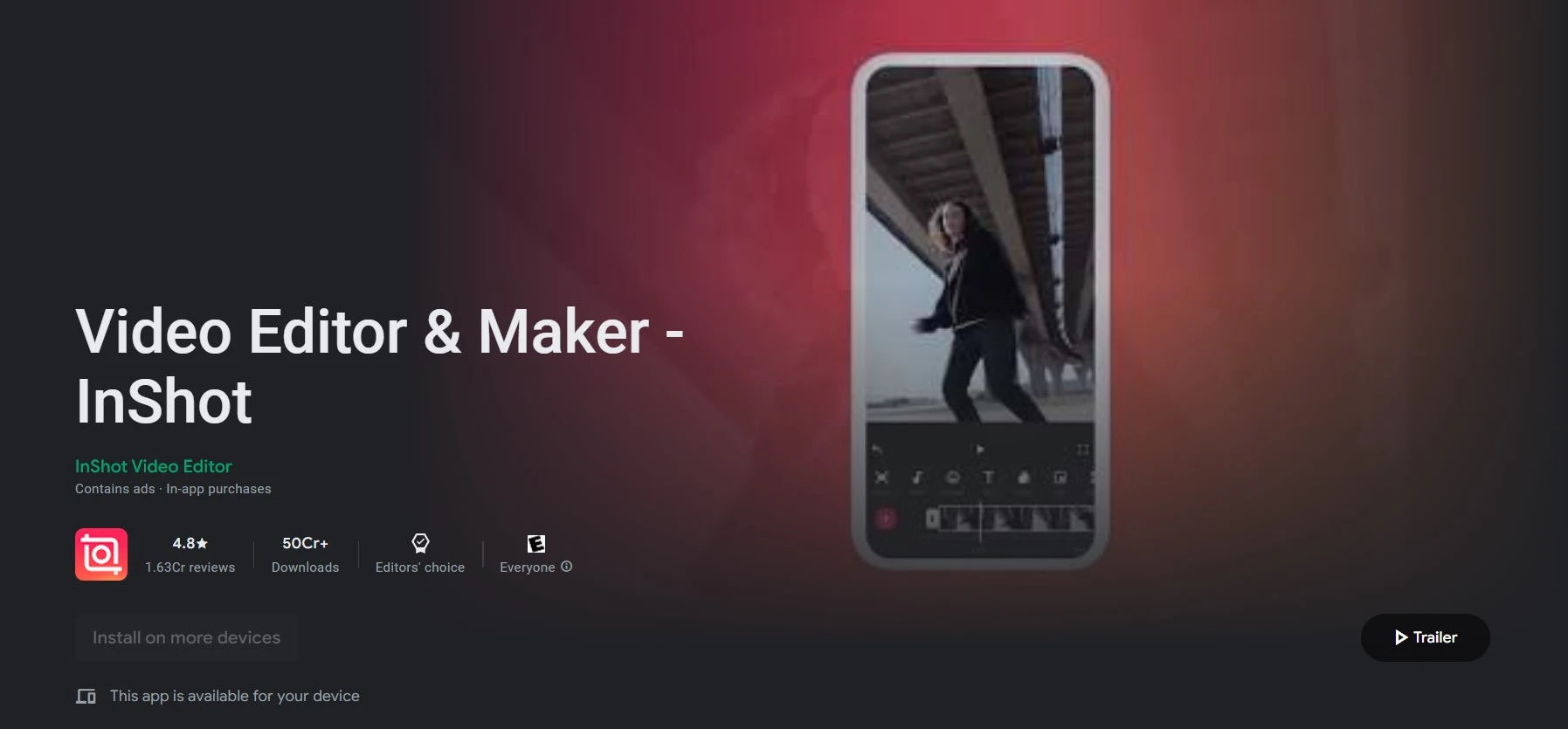 When you wish to upload horizontal videos, you can use this amazing tool, InShot takes full care of the entire editing process. The app adds bars on top of below the horizontal video letting it become vertical. And with just a few taps you can change the video aspect ratio to 9:16. InShot is an easy-to-use video editing platform that is liked mostly by all content makers.
Key Features of InShot
The app allows you to add titles, transitions, and custom text captions
Let's you trim and slice up your footage, speed up the clips, and add amazing background music and filters.
Canva's Video Editor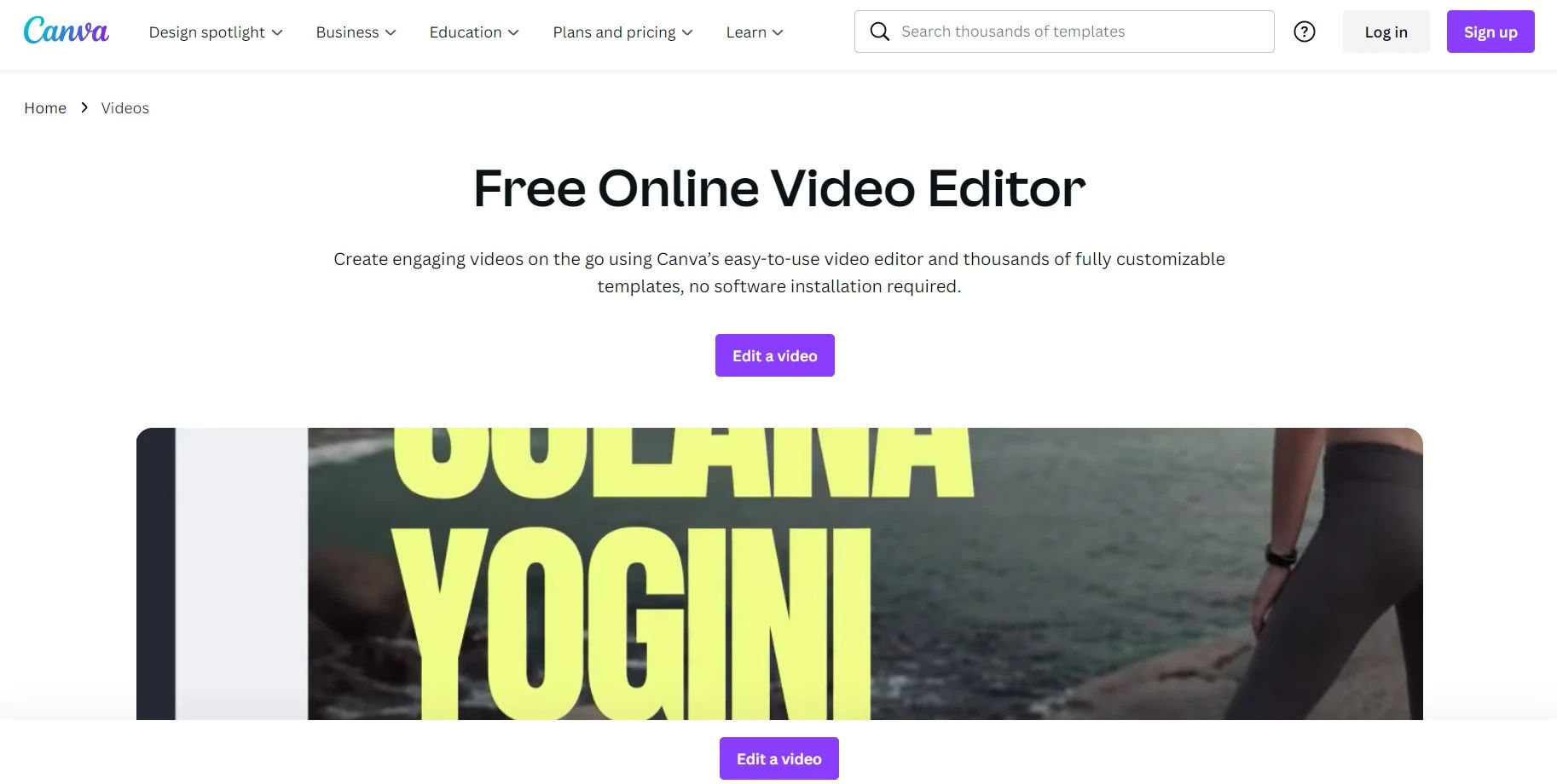 Canva's Video Editor is known by most content creators and professionals for graphic creation and photo editing. And the software offers an amazing video editor too. It works outstandingly for making great-quality Instagram reels or statuses.
The tool has a social media scheduler that lets you automatically post your videos. And there is an option that lets your videos be scheduled, exported, and published anywhere at any time.
Key Features of Canva's
Hundreds of templates that you can personalize for any of your creative ideas
A social media scheduler that lets you automatically post your videos
Plenty of free illustrations and images to add to your videos
Team collaboration features
Lyrical.ly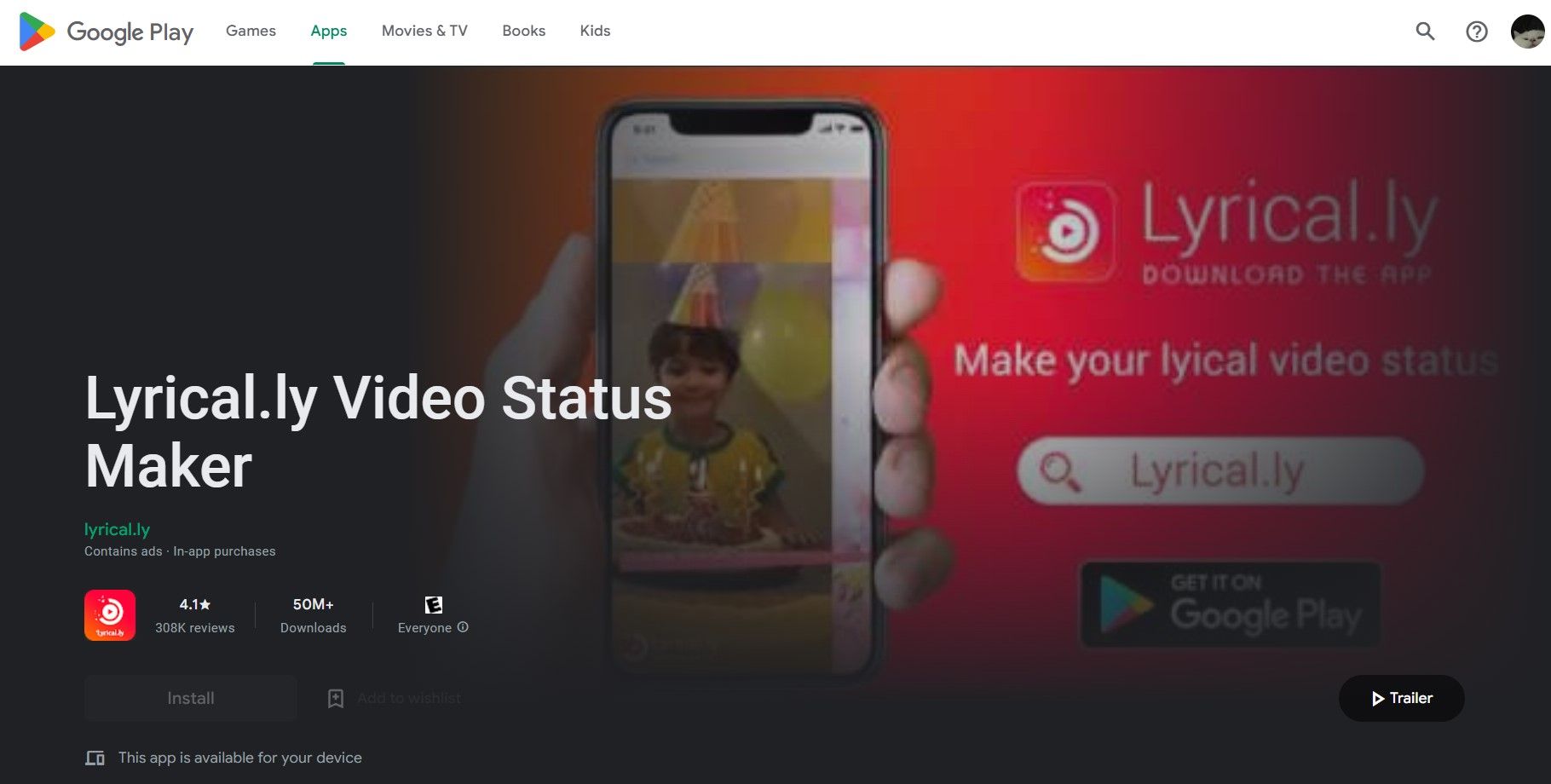 Lyrical.ly is a Video Status Maker that lets you create appealing status videos. The software makes you capable of creating interactive videos using animated effects. You can use this Video status maker and create beautiful-looking videos for your status by simply using your photographs or movies.
The app includes a wide range of music selections from which you can choose for your videos and images. It is then entirely your choice to choose what you want to do. That makes it a one-of-a-kind Video Status Maker App. Lyrical.ly has a rating of 4.3-star user rating and over 10 million downloads.
Key Features of Lyrical.ly
An interactive and simple-to-use dashboard
The video quality is great despite the small size
The effects and filters of using on the videos are great
A wide range of video tracks is available
VideoShow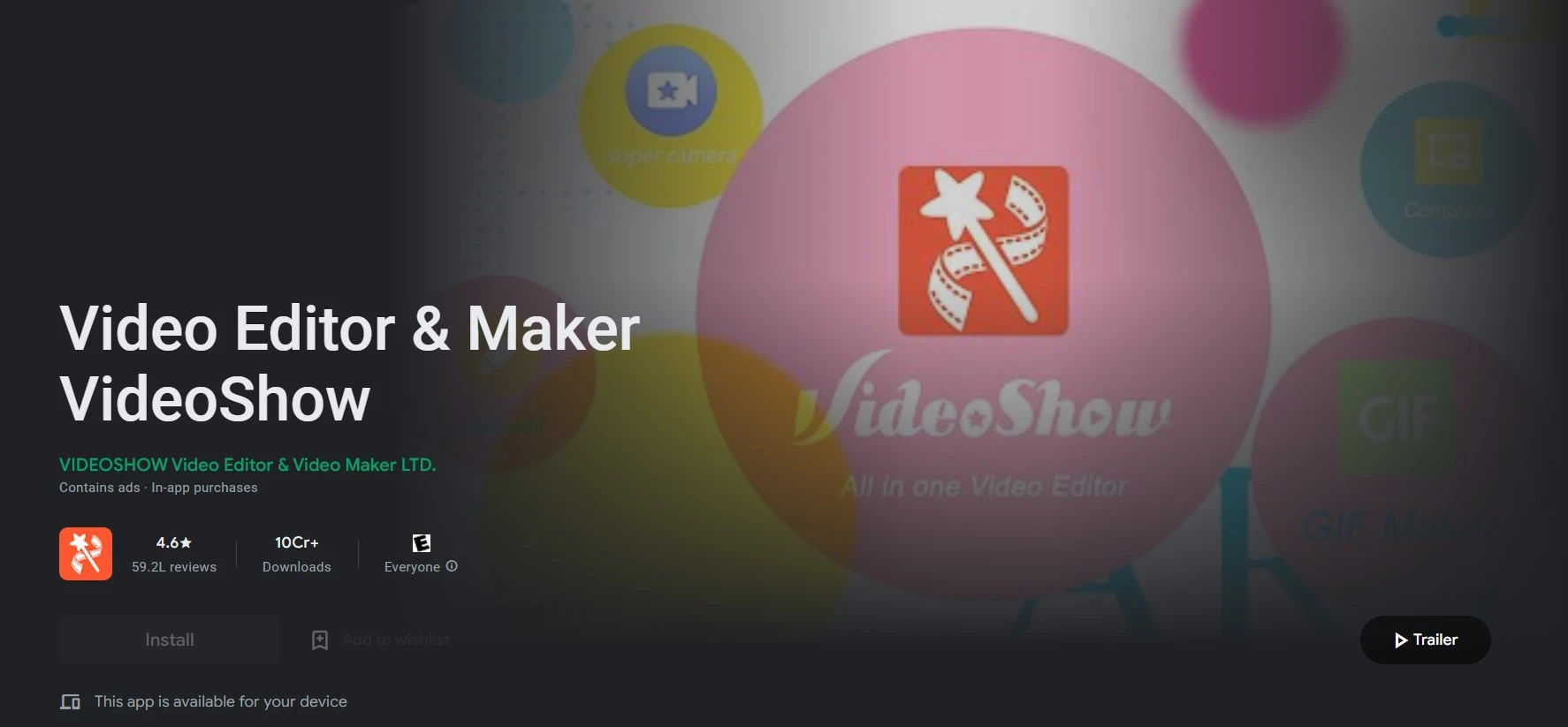 VideoShow is an outstanding video-creating application for Instagram. The tool is a versatile editing platform for those creators who wish to make unique creations. The application has an intuitive user interface with nice options to ad scrolling text, create video collages, video overlays, and audio extraction.
Using this tool, you can even make your voice sound like a minion or robot. It is a feature-rich and easy-to-use tool.
Key Features of VideoShow
It has a background eraser that allows you to superimpose yourself over a huge range of amazing backgrounds
Export in 720/1080P HD
Add overlays over the top of your videos
A variety of templates are available
A beauty camera is there that lets you soften the skin texture
ShareChat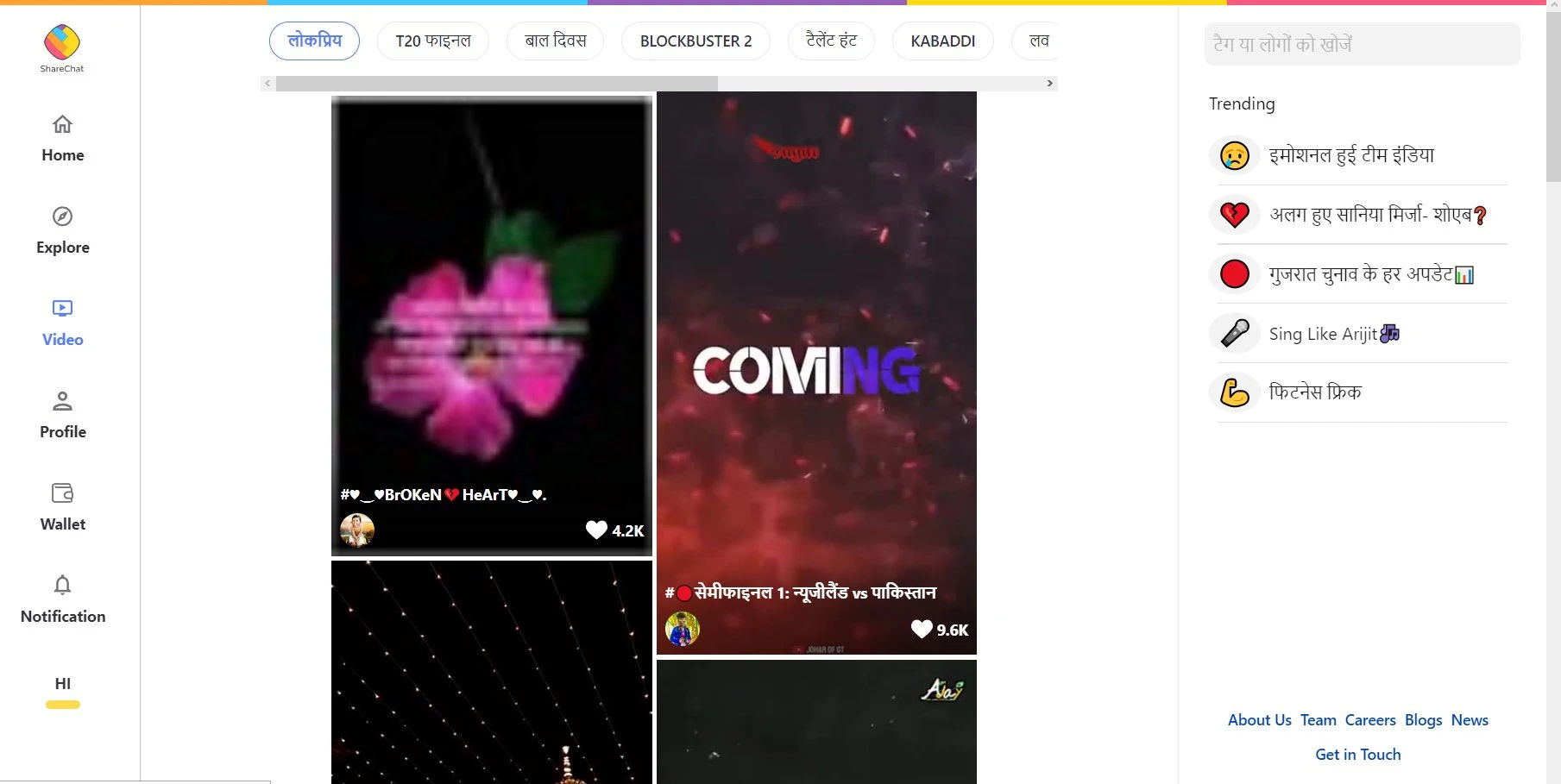 ShareChat is one of the most popular status-maker applications. Using this software, you can download many interesting and amazing statuses, as well as watch any viral or funny videos you like. It is a made-in-India social networking application that lets you make and share amazing short videos, gifs, jokes, and more all in one spot.
Key Features of ShareChat
A video-based platform that showcases your ability and helps you become popular
Has a chatroom that lets you form friendships in your locality's 15 regional languages
Let you create stickers for WhatsApp for any pictures that you choose
Snack Video Status Maker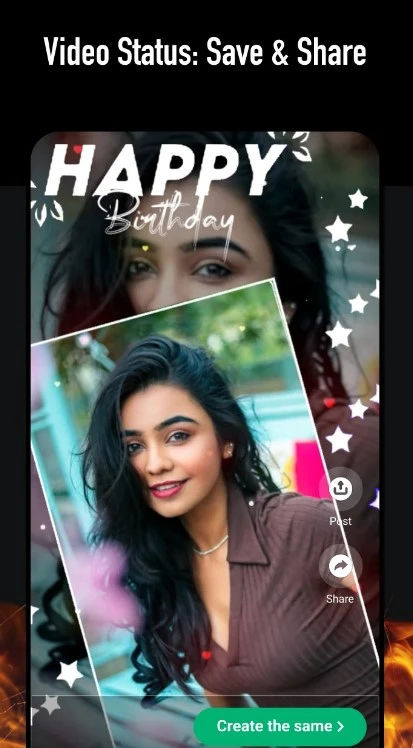 Snack Video Status Maker is an amazing application that permits you to download amazing status videos and makes innovative and original video statuses. It lets you post whatever you have downloaded to your WhatsApp.
The application has been downloaded over 50 million times and has an amazing rating of 4.5-star user reviews. That is why it makes this software one of the best applications for WhatsApp status.
Key Features of Snack Video Status Maker
The application supports over 15 Indian regional languages
A sophisticated video editing tool is there in the application that lets you crop, trim, combine, and copy videos.
Add animated themes, messages, and soundtracks. Also, make or edit an outstanding video all in one spot.
Roposo Live Video Shopping Application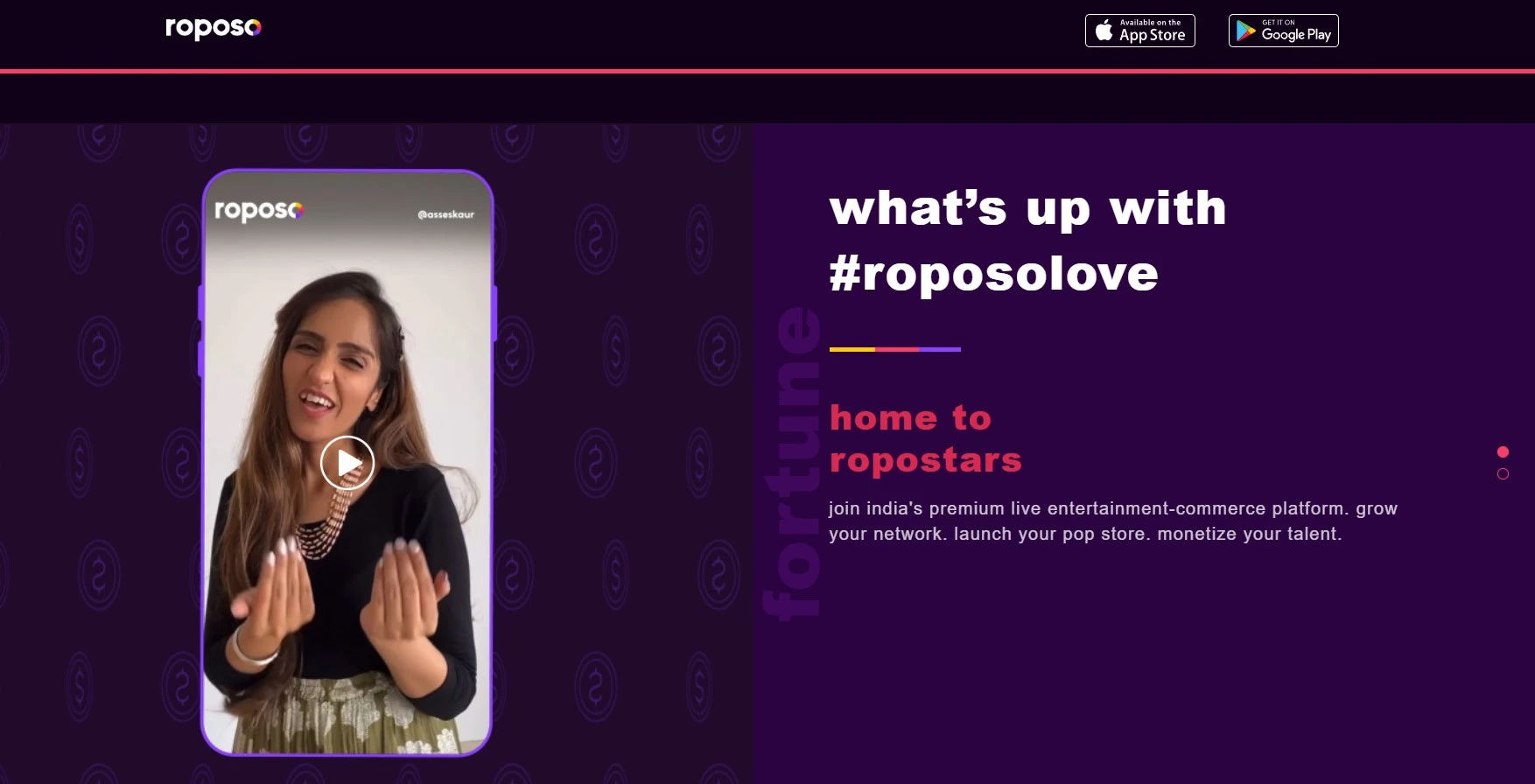 Roposo is an amazing application that lets you create as well as receive status. It allows you to make nice updates with your favorite photographers and music because there are many options. After that, you can easily publish your newly produced status on any social networking site like Insta, WhatsApp, Facebook, and others.
Key Features of Roposo
Many editing options are available to choose from
Let you add music to your status
Create status from various themes and templates
mAst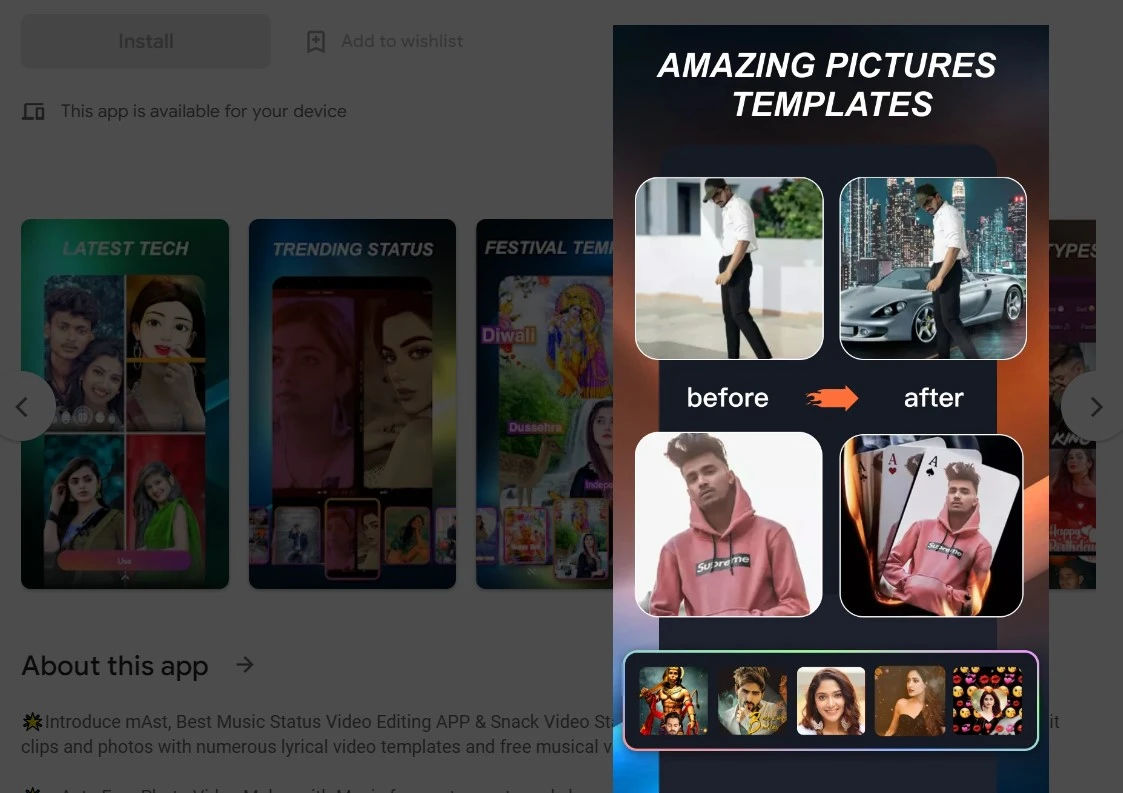 the mAst is a music status video maker application. It makes it to our list of best video-creating apps for status because it has a ton of themes to choose from, such as beats, lyrics, sunsets, attitude, love, and family, to generate amazing status videos.
You can use this application for creating popular short status videos for WhatsApp, such as Magical Video Status, Lyrical Video Status, Festival Video Status, Anniversary Photo Status, and so on.
Key Features of mAst
This software's templates are refreshed
The apps user interface is straightforward
Let you generate Lyrical Video Status
Over to you: Best Apps for Creating Video Status for Insta & WhatsApp
While video editing tools continue to evolve, there is still time before it becomes robust enough to allow the creation of amusing videos from the application itself.  At present, Instagram and WhatsApp don't have any functionality to let you edit your videos, or make video status, making it pretty obvious that video editing apps are the way to go for that.  
If you want to create amazing video status, all these above-discussed applications will surely help you do that with ease and confidentally.
Make sure you check these apps yourself to decide for the best video status maker application.