Motion blur in videos and images incredibly changes the appearance and feel of the file. Motion blur effect works when the object is in movement. Focusing the object and setting appropriate shutter speed and exposure the images are taken. I will today tell you how you can take motion blur images with your smartphone. Even when the object is still.
How To Take Motion Blur Images With Your Smartphone
Download the application
You can take awesome blurred background shots with motion touch and feel with your smartphone. The application to do this possible is Bluristic. This is paid application for 180INR or about 2.75$.
Also Read : How To Speed Up Your Android Phone
Focus and click
When you finish downloading the application, open it up. You will notice a blue focus point, a red snap button in right corner, few option in left. Now you need to focus your object and move device around the object slowly while holding the snap button. Leave the snap button when you find that the background is sufficiently blur. Now you can save the image in your memory while clicking the save button in the left hand side of the activity. This way you shot cool motion blurred images and amaze your friends.
Also Read : Best Application To Edit Professional Images In Android
Bad Quality Experience ?
You may find bad quality experience as well with the application. Quality of the pictures will wholly depend upon your device camera hardware. If it is having the capability to manually adjust the camera option, the photos will come very clean and with impeccable output.
How To Check Your Device For Manual Capability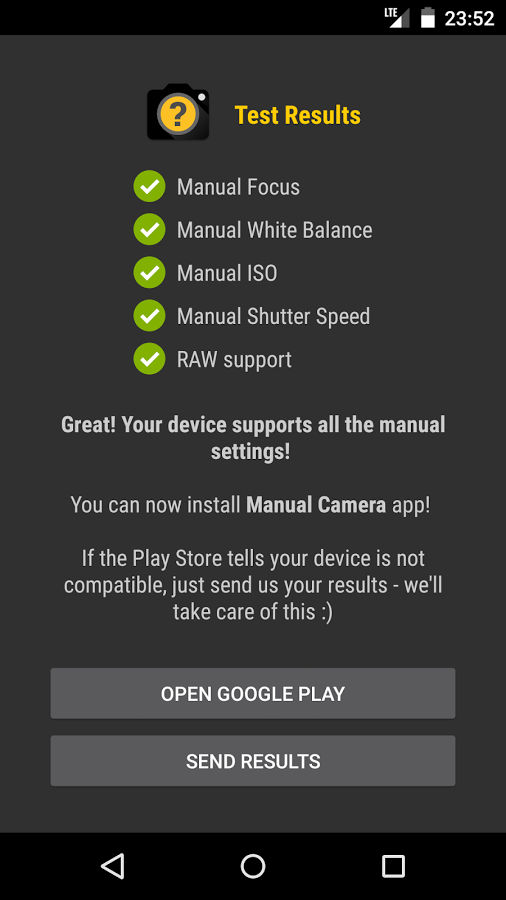 To do this, you need to download an application called manual camera compatibility. Just install it. Launch the application and start the compatibility test. It will tell you clearly whether your device has such compatibility or not.
So make sure your device is capable to snap cool shots with the help of this application. Also it is not necessary that your device need to pass the test to use the application.
Also Read : Best DSLR cameras to buy for professional photography