With the increasing popularity of video platforms such as Tiktok and YouTube, we are able to see a drastic demand in the video editing software. Some content creators are happy with their mobile video editors and some use high-end editors to create their videos for YouTube or other social media.
In this fast-paced world, creators want to create quick videos. And do you know that there is online video editing software available on the internet that allows you to create your videos in very little time? Let me tell you how.
In the previous cases, when you use mobile video editors or high-end software such as Adobe Premiere Pro, Final Cut Pro or After effects, you have to still search on the internet for the supporting media that can be an image, video, transparent image, overlay or an icon, and then import them. But online software, on the other hand, lets you use the media without leaving the software.
As such, there are many other features that make online video editors more demanding and that is why people are crazy about them and want to pay for the premium access.
Let's talk about some of the insane and most talked online video editors that have made the creators passionate about online video editing.
Top Free-to-Use Online Video Editing Software 2021
When it comes to online video editing software, Invideo is my first choice. It is one of the fastest-growing online video creation software that possesses great features and functionalities.
Invideo has an amazing interface that lets even the beginner create videos in no time. It seems to follow the PowerPoint footprints, where they replaced slides with scenes. As such you can divide your video in scenes and this makes the editing experience very nice. You can put transitions between the scenes.
Hundreds and thousands of pre-made templates make the task even more smooth and energetic. There are templates for like anything such as bumper ads, coupons, events, branding and marketing and much more.
One thing that I like about these templates is that you don't need to change the colors and fonts of the template. You can set your "brands presets" and it will override the branding material in the template. While on the workflow you can also choose whether you want to use brand colors, template colors or custom colors.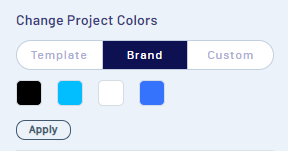 Invideo online editor lets you search and choose media (photo, video content) without leaving the software. Interestingly, the media is copyrighted free and you always have an option if you want to use copyrighted content or not.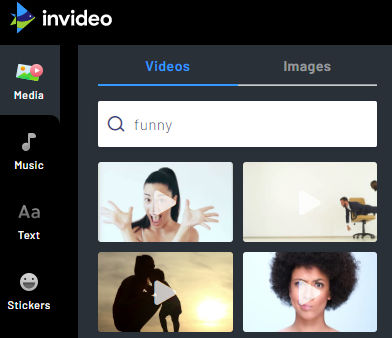 Many people create animated videos and struggle with voice-overs. But Invideo provides you automated voice-over feature where you can create a voice over for your video right inside the software without leaving it. There are many voices you can use from.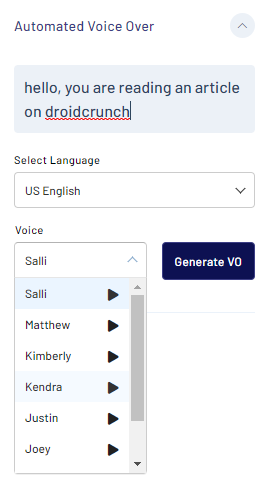 You can find some great stickers such as a call to action, emojis, business, lifestyle, love, marketing, movie, music and much more. You can also use effects from the library such as grunge effects, fireworks, light leaks, retro, smoke, snow, sports, powder explosion and more.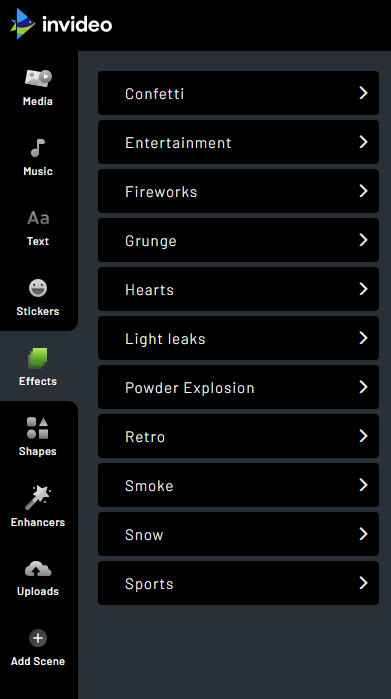 Invideo offers two plans viz. Business plan and Unlimited plan. Business Plan costs you $20 a month and an Unlimited plan costs you $60 a month. However, if you go with yearly billing, you can get a 50% discount (i.e. now you need to pay only $10 a month for business and $30 a month for the unlimited plan).
You can also use my coupon code: LOKESH25 to avail an extra 25% discount. Buy now here
Offeo is another online free video ad maker software that allows you to create awesome videos in minutes. Offeo provides you a clean and minimal interface to create the videos.
On the editing interface, you get all the elements on the left-hand side and options, layers on the right-hand side.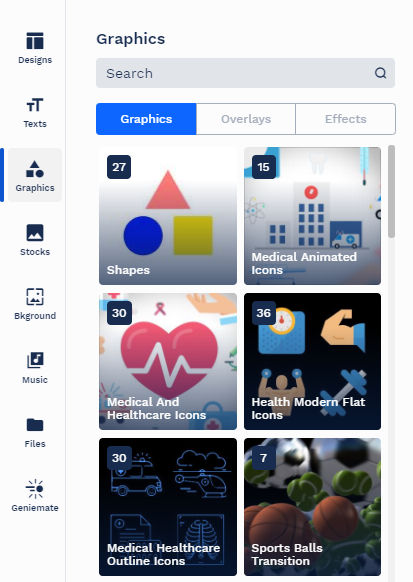 You can easily choose the design that you feel can be the best for your video. There are thousands of nice and attractive designed templates to choose from. Offeo is much like Invideo. You get many things just like the same.
And, when it comes to Invideo vs Offeo or what makes Offeo better that Invideo, then I surely prefer the Offeo design templates over Invideo.
Offeo offers a great range of design templates and they look very classy and premium. These templates are very well categorized.
Lumen 5
Lumen 5 is a very popular online video editing software. This online editor lets you create videos for your social media such as YouTube and Facebook, in just a matter of minutes.
Lumen 5 is widely used as an article to video converter software. This feature is also available in Invideo. Lumen 5 is a complete online software package with the help of which you can create awesome social media videos. The software starts with $29 monthly pricing.
Unlike the other programs that we have seen so far, FlexClip is not only a video editor. It is a more complete tool. With it, you can create slideshows, explainers, promos, ads, and other types of video animations you can imagine. To do this, you will find hundreds of templates for different themes or occasions.
Focusing on the editing tool, it has the main functionalities you are looking for (cut, rotate, intensity control, color correction, filters, speed adjustment, animations, etc.) to edit videos virtually. It also has a free converter and a video trimmer that helps you edit videos to your liking, and all this online.
At the same time, it has an extensive library of stock media choices, including over one million pieces of royalty-free video clips, music tracks, and high-resolution photos. You can search and use them for both commercial and non-commercial purposes.
In summary, FlexClip is a fairly intuitive and easy-to-use online editor, which allows you to easily create videos for a special event in just a few minutes and giving very professional results.
So, guys these are some of the best online video making software that I like the most. I hope you enjoyed the post. You can also let us know which of these you will prefer for creating your own social media videos.