Disney+ Hotstar has a massive library of TV Series, Web Series, Shows and different varieties of sitcoms that you can watch in a day or two. These also include shows that are shown on Star Plus, Hotstar TV series and Hotstar TV specials. All these are categorised in different manners and you can go around surfing on the app in order to find the one that is best for you to watch.
While it's a large sea of infinite talent and good shows to pass time, there are some good shows or should I say hidden gems on Hotstar that you can definitely watch if you want to brainstorm through the day and be invested in a good storyline with an amazing plot and with an even brilliant cast.
These shows are a few of the best picks to watch according to us and this list is not going to bore you.
List of Best TV Series & Shows on Disney+ Hotstar
Criminal Justice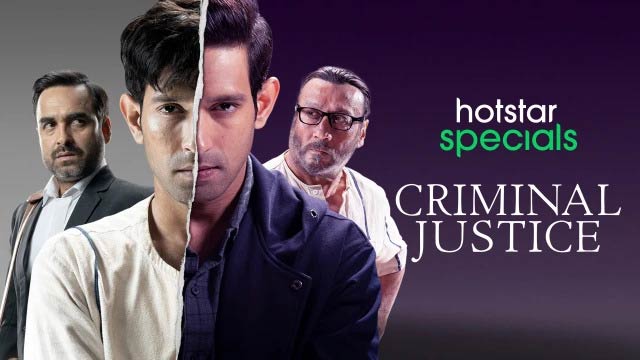 Criminal Justice is a Hoststar special addition to its amazing list of shows. The cast consists of Pankaj Tripathi, Jackie Shroff and many more. Without any spoilers, the show talks about the 2008's BBC show 'Criminal Justice' in a more Indianized form where the story starts with Aditya (Vikrant Massey), a cab driver who engages in a one-night stand with Sanaya (Madhurima Roy). He spends the night with her and wakes up to find her body in a pool full of blood. Soon the police pin him for Sanaya's murder, and now it is on Madhav Mishra (Pankaj Tripathi), his lawyer to free him from these charges.
Special Ops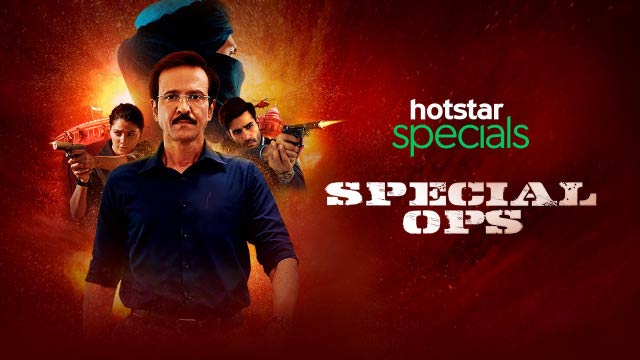 Kay Kay Menon plays a spy who believes that a single terrorist is responsible for a series of terror attacks. He is under an official inquiry because of his excessive use of government funds. Menon describes how he trained a group of special operatives to bring down the terrorists behind some of the biggest terrorist attacks in India and around the world. The eight-part show is stretched but Menon keeps the mood going and makes this an enjoyable watch.
Out Of Love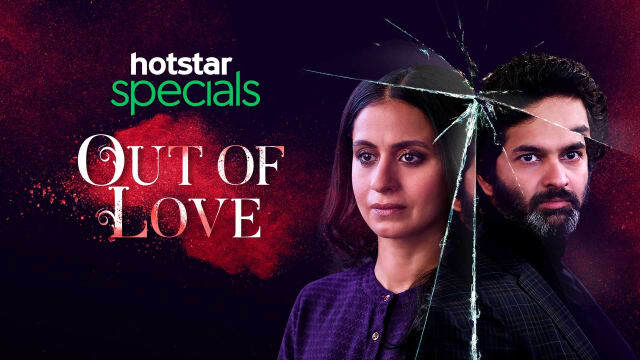 Out of Love is a series on Hotstar that is based on Doctor Foster. The lead roles of husband and wife duo Meera and Akarsh were played by Purab Kohli and Rasika Dugal. Akarsh and Meera are shown happily married until Meera finds a woman's hair on Akarsh's scarf. She is trying to figure out if Akarsh is having an affair with someone. When she finds out that he is involved with another woman, she falls into chaos and makes several bad decisions, only to come to a point where she has to decide between forgiveness, forgetting, or fighting with her better half. The TV series is engaging and great to watch. You have two seasons of the show to watch, so get watching by hitting the button below.
Hostages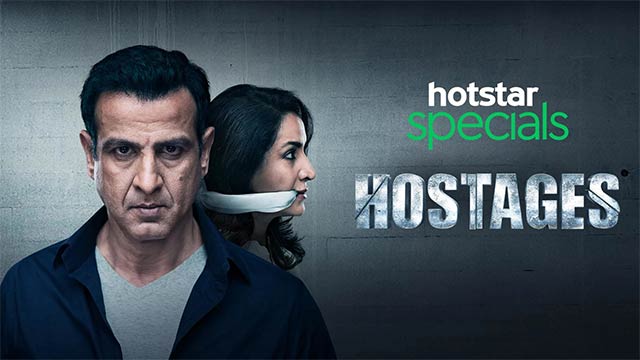 A doctor's family is taken hostage by four masked men a night before she's scheduled to operate on a powerful and influential politician in a Hindi TV series on Hotstar. She can either save her patients or her family, but she chooses to take on her tormentors and turn the tables on them. Hostages feature some well-known TV celebs like Tisca Chopra, Ronit Roy, Parvin Dabas, Aashim Gulati, and Mohan Kapoor. The plot of this TV series isn't something to write home about, but it's fast-paced and keeps you at the edge of your seat until the end.
City of Dreams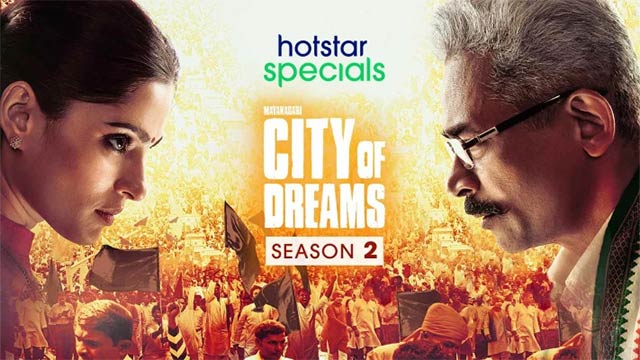 One of the best shows to watch on this list is a Hindi political drama on Hotstar. The plot of the TV series is about a fictional political dynasty in Mumbai. An assassination attempt on the matriarch, one of the most influential leaders in the family, followed by a power struggle between her daughter and son, blurred the lines between moral and immoral in this family. The show has some great performances by lesser-known actors like Siddharth Chandekar. It also casts well-known TV actors like Atul Kulkarni and Eijaz Khan in important roles. We don't have to name the political dynasties in India that will remind you of the City Of Dreams, you will get it when you watch the show.
Aarya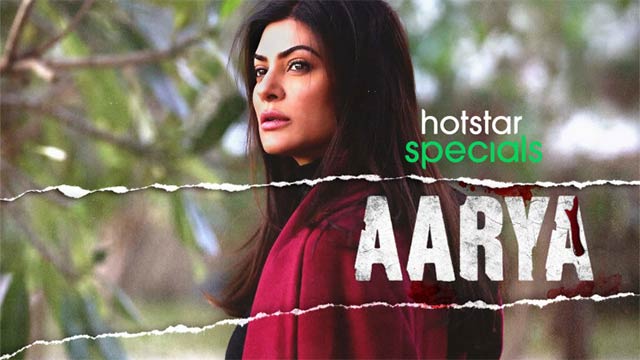 This is the story of a happy, well-to-do family in Rajasthan that is devastated by the murder of its matriarch (Chandrachur Singh). It is time for the matriarch (Sushmita Sen) to take control of her family and make sure they survive the drug war it has been forced into. She doesn't trust anyone other than her closest friends. Will she make it out alive with her children? The nine-part thrillers series is one of Hotstar's best original productions. It can get a bit over the top at times, but only watch it for Sushmita Sen's big acting comeback.
Pariwar – Pyaar ke Aagey War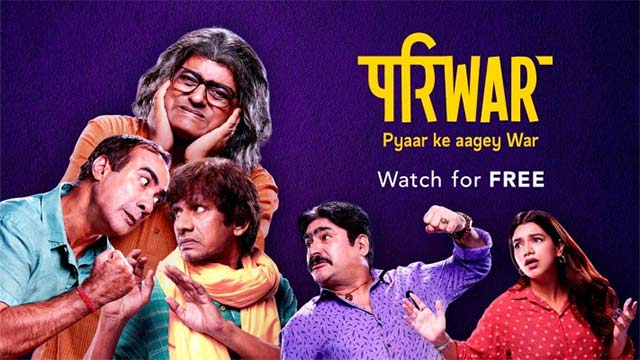 Would you like to lighten the mood? You should check out the show on Disney Plus Hotstar. The comedy series follows a group of quarrelsome family members who gather in their hometown in hopes of getting control of a piece of land. They don't know that the inheritance is a ruse to get them to reconcile their differences and that the family matriarch is behind it.
Malgudi Days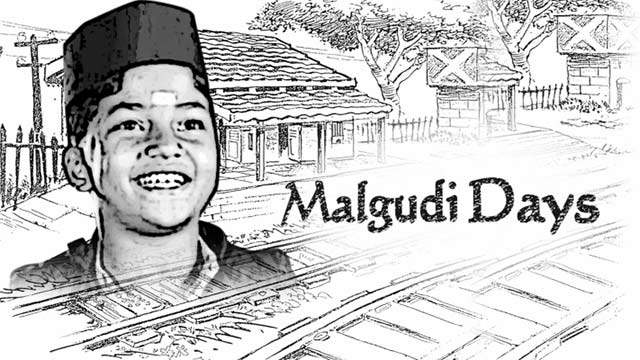 "Malgudi Days" is on Disney Plus Hotstar and it is a story from the 80s. The Hindi series is based on short stories written in India by R.K. Narayan. There are 54 episodes of the original series now available to stream on Hotstar.
Criminal Justice: Behind Closed Doors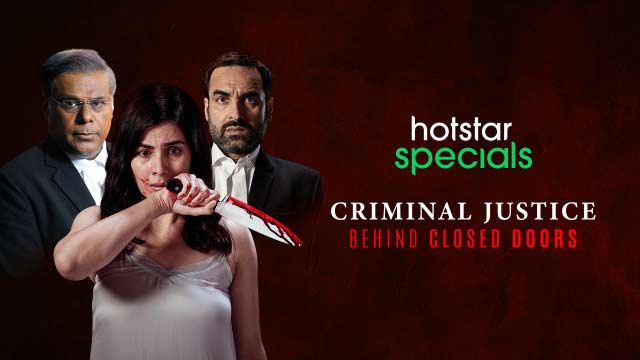 Criminal Justice returned with a new episode in 2020. It is a completely new story and not the second season of the previous show. The plot of Behind Closed Doors revolves around a young woman who goes on trial for murdering her lawyer husband. Her case seems open-and-shut to a lot of people but years of abuse are behind her desperation. This is a must-watch for fans of the legal genre and features Pankaj Tripathi and Kirti Kulhari in the lead roles.
Grahan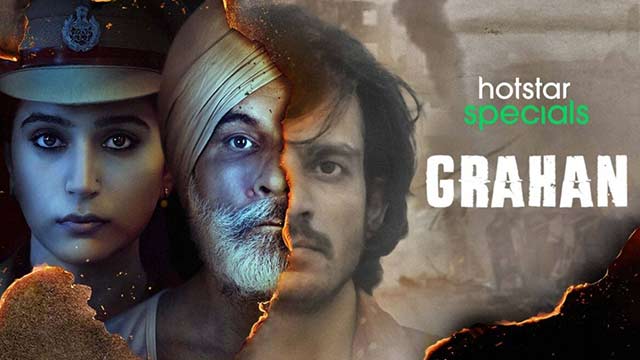 Disney Plus Hotstar has a new Hindi show that travels between two timelines. One of the films shows a forbidden love story in 1984 during the anti-Sikh riots. The other is set in 2016 and has an investigating officer named Amrita Singh. Somewhere along the way, she discovers that her own past is tied to the case and that she would have to put her father behind bars if she solved it. The narrative of the show is interesting but a bit hurried. It tries to pull on the viewer's emotions but is not a tear-jerker. It is a good one-time watch.
Disney Hotstar Subscription
If you don't have a Hotstar subscription yet, we definitely recommend you to get it soon because you are missing out on a lot for sure. With a Hotstar subscription, you get to enjoy a large variety of exclusive shows like Marvel's WandaVison or Loki that you won't be able to find anywhere else. The subscription comes with a lot of features and benefits that you might be missing out on. You can buy a Disney+ Hotstar subscription for as low as 399 Rs a year.