There's no doubt that video is one of the most popular types of content on the internet as of today. And as our internet habits have shifted in recent years, so too has the way we consume video. These days, we're more likely to watch a short video on our phones than a long one on our laptops. These videos are mostly vertical in the aspect ratio of 9:16.
These videos are easy to record and upload for the influencers because many people use smartphones to record the content than cameras. Previously, the recorded videos were to be edited on professional editing software and what not. But the short videos are easy to record, edit and publish.
Even the short video apps come with abundance of features where you don't have to do much of recording. There are templates, filters and effects which are applied to the video in the real-time.
However, With the abundance of short video apps for Android on the market, it can be difficult to choose the right one. But if you're looking to make short video content, plenty of apps will best suit your specific needs and goals.
This shift has been driven by the rise of social media and the ever-decreasing attention spans of audiences. As a result, a new crop of short video apps has cropped up to cater to this demand. YouTube was once the undisputed leader in short video content, but over the years, it's lost some of its lusters to newer, fresher apps. But now YouTube has its way of engaging people by way of YouTube Shorts. There will begin monetization for YouTube shorts in 2023.
Whether you're looking to be inspired or want to waste some time, here in this post you will find some best short video apps to use (in no particular order). Enjoy!
The Best Short Video Apps to Use in 2023
When it comes to creating and sharing videos, nothing beats apps like Instagram, Snapchat, and Facebook Messenger. But in upcoming years, new apps will take the spotlight when it comes to the best way to create, share, and monetize short video content. These apps are much less well-known than their competitors – but if you want to be ahead of the curve in 5 years' time, you need to know about them now! Here are the best short video apps for your Android smartphone.
Instagram Reels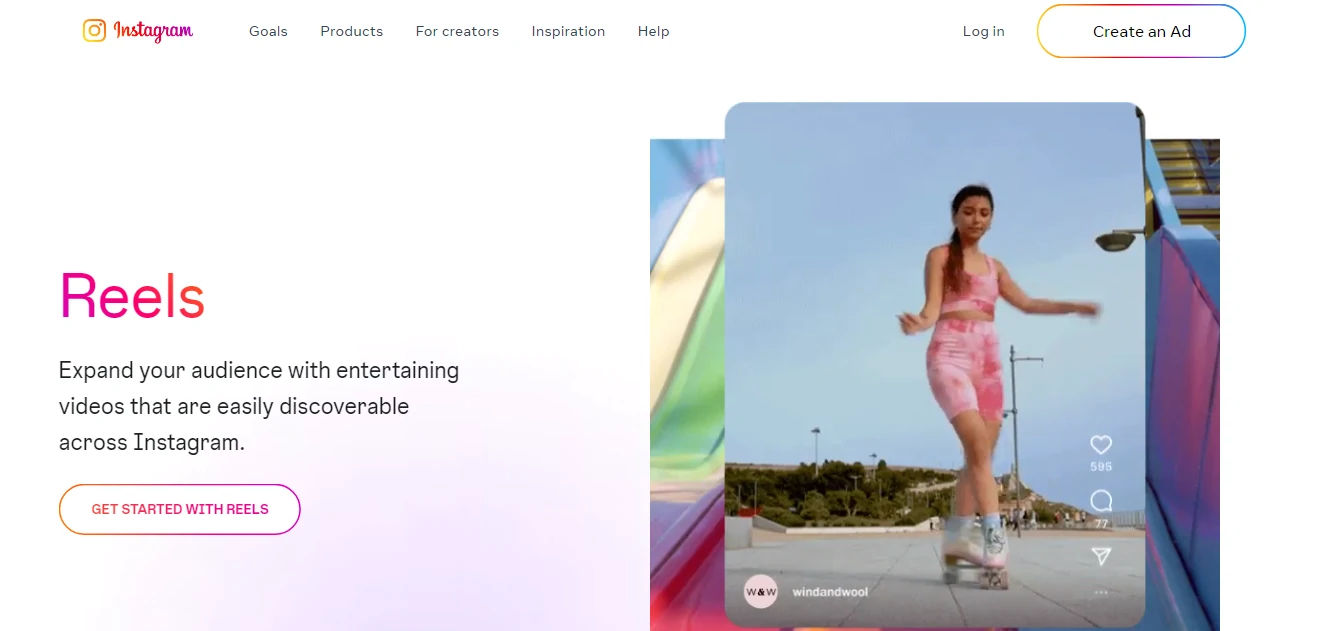 Instagram Reels is one of the best short video apps for making and sharing short, looping videos. It's a great app for filmmakers, photographers, or anyone who wants to make and share short films. You can also add filters and text to your videos. It currently has over 2 million downloads on Google Play with an average rating of 4 stars out of 5 stars. It's so easy to use and I'm always impressed with the quality of my videos. It is currently a part of their Beta Program before deciding if you want to purchase it.
YouTube Shorts

YouTube Shorts is a very popular video app that launched in December 2018. It's one of the best short video apps out there because it offers a variety of ways for you to express yourself. Whether it be through filming, editing, or music videos, YouTube Shorts can help you make your own content without any previous experience. Another great thing about this app is that it has a built-in audience. You can reach viewers worldwide by uploading your content and letting them watch it whenever they want, wherever they are. And with its analytics features, you'll know what kind of views and likes you're getting so that you can plan new content based on what other people seem to like!
With YouTube Shorts being such a versatile app, there's no limit to what types of creative ideas you could come up with for it. You'll have full control over the different visual effects that are put into your videos which makes it an awesome creative outlet if art isn't something you excel at. There are also many professional programs and filters available that will make your videos look even better than before! These factors combined make YouTube Shorts an excellent place for anyone who wants to create their own short video – whether as their career choice or just as a hobby.
Snapchat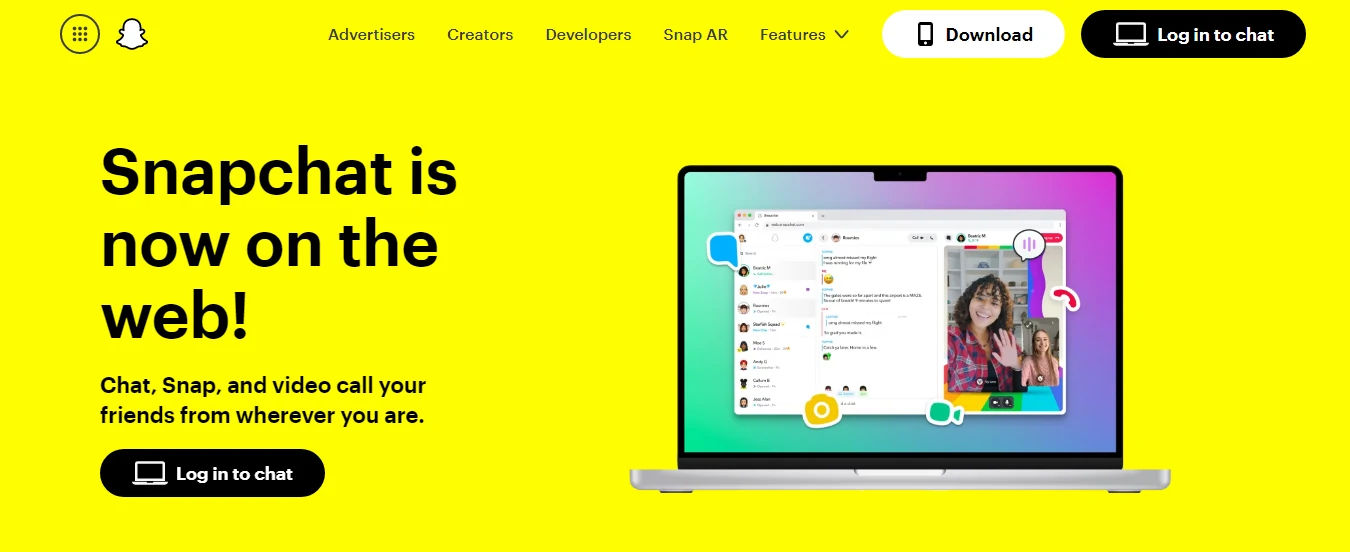 Snapchat is a short video app that has been around for quite some time now. This app allows you to send a quick video and then have it disappear after the recipient has watched it. The sender will be notified if the receiver takes a screenshot, so beware of this if you are sending anything too sensitive. There are plenty of other things that Snapchat does that make it an exciting app.
With Snapchat you can do audio call, create stories, spotlights, share locations, find new friends, and do video calls. You can express yourself with lenses, filters, and Bitmojis. It also has Augmented Reality feature that allows you to transform your look. You can also turn on ghost mode on snapchat.
Facebook Shorts

Facebook Shorts is a social media site that allows users to upload short videos. The app is relatively new and still has a lot of room for improvement, but it does provide some unique features. For example, the length restriction for videos is just 5 seconds. If you had trouble coming up with the perfect caption or video description before uploading a video from your phone, this app might be worth checking out!
Short-Duration Videos Short Video App: Aside from its name, one of the main things that make this app stand out is its 3-second limit on videos. With so many options for creating content these days, sometimes we need an easier way to make quick clips without needing editing software. Although it lacks any other editing features (no filters or the ability to record voice), it's a great place to start if you're looking for an easy way to make short clips quickly.
Moj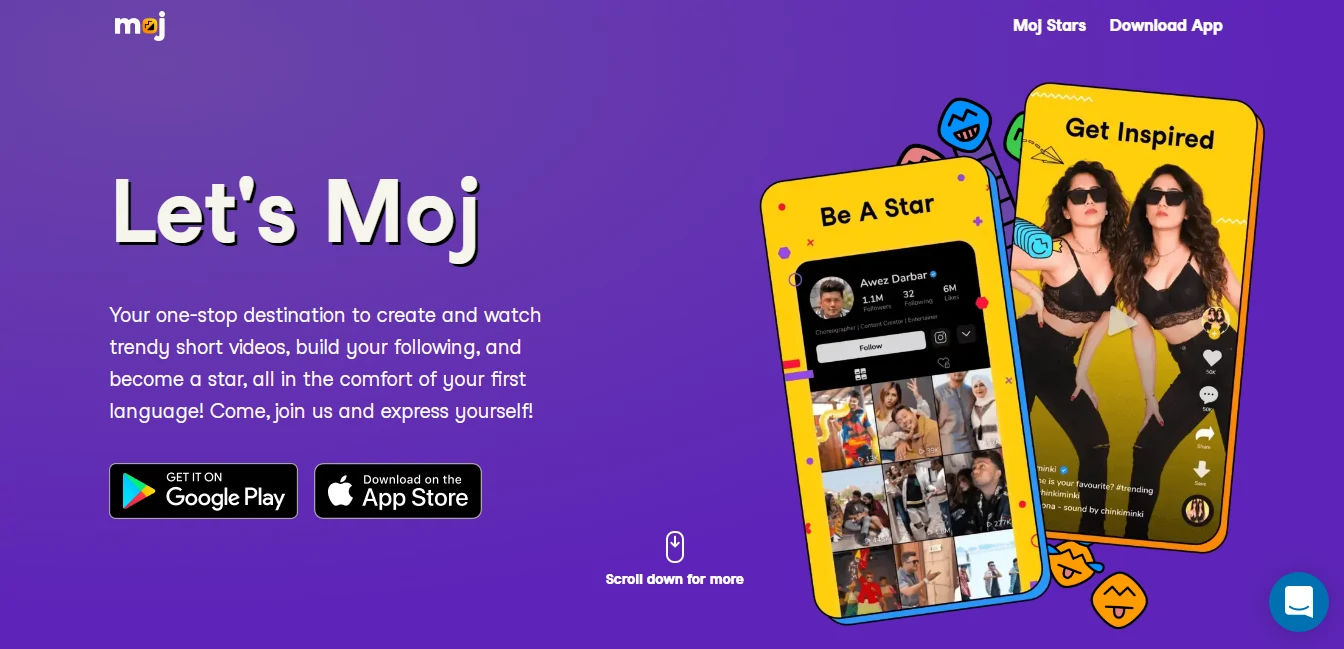 Moj is a popular short video app that lets you make, view, and share short videos with your friends and family. The app includes a number of unique features, such as:
GIFs: Create animated GIFs from your own video or watch other users' GIFs. You can also easily save them to share on other apps or social media platforms like Instagram, Facebook, Twitter, etc.
Polls: Create polls for your friends and followers to vote on the latest news story or what they think of an episode of Grey's Anatomy.
Live to stream: Get live comments during a public event like Adele's latest album release party. – Speed effects: Slow down and speed up your video to change the feel of it or add some drama.
Collages: Edit multiple photos into one collage so you don't have to sift through hundreds of pictures when editing your profile picture or creating a meme.
Zili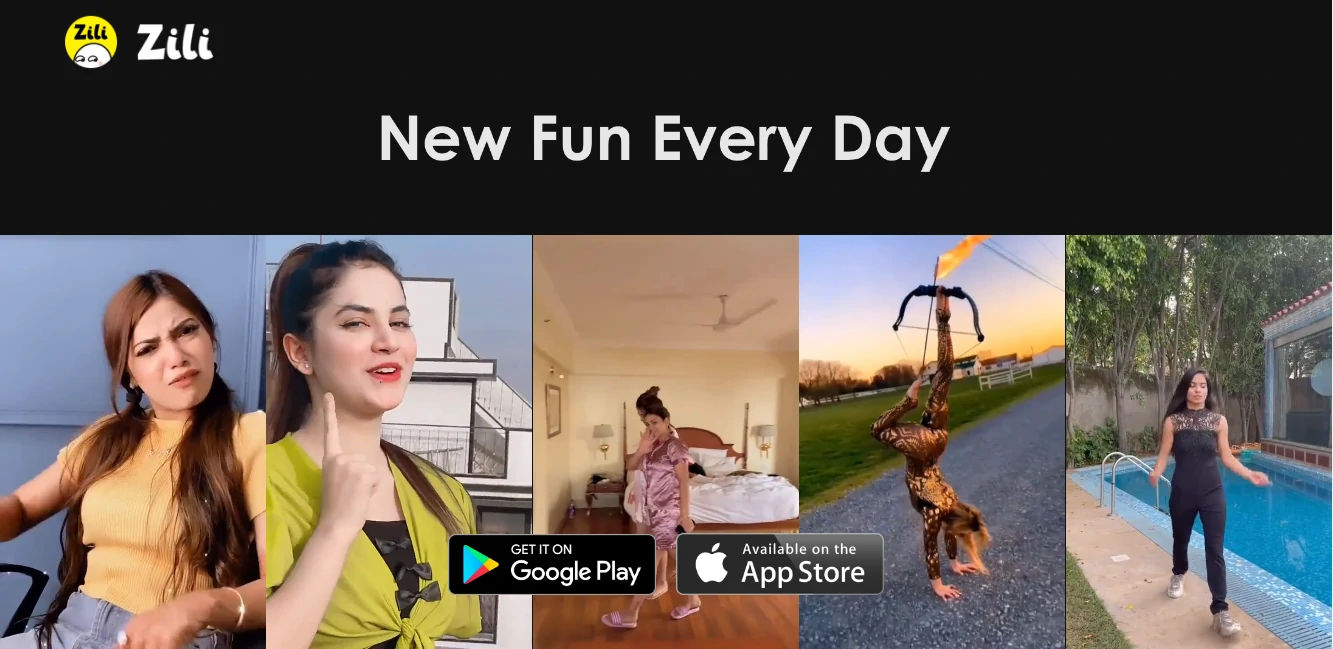 Zili is a video app that will let you text and video chat with your friends. It's not like those other apps where you have to go through 10 different steps just to share one short video. With Zili, all of your friends are at the front of the screen with only one click away from a live chat. You can even see who's currently online, so if you want to send someone a message right away, it's as easy as clicking on their profile.
But what if you want to shoot a quick video? That's no problem either because Zili has the best recording system we've seen. Your friend just needs to open the app and hold down their phone. Your phone will record for 30 seconds before stopping automatically – no need to press any buttons! Plus, there's an amazing GIF generator for when you're done filming – save yourself time by generating animations in seconds instead of hours!
Triller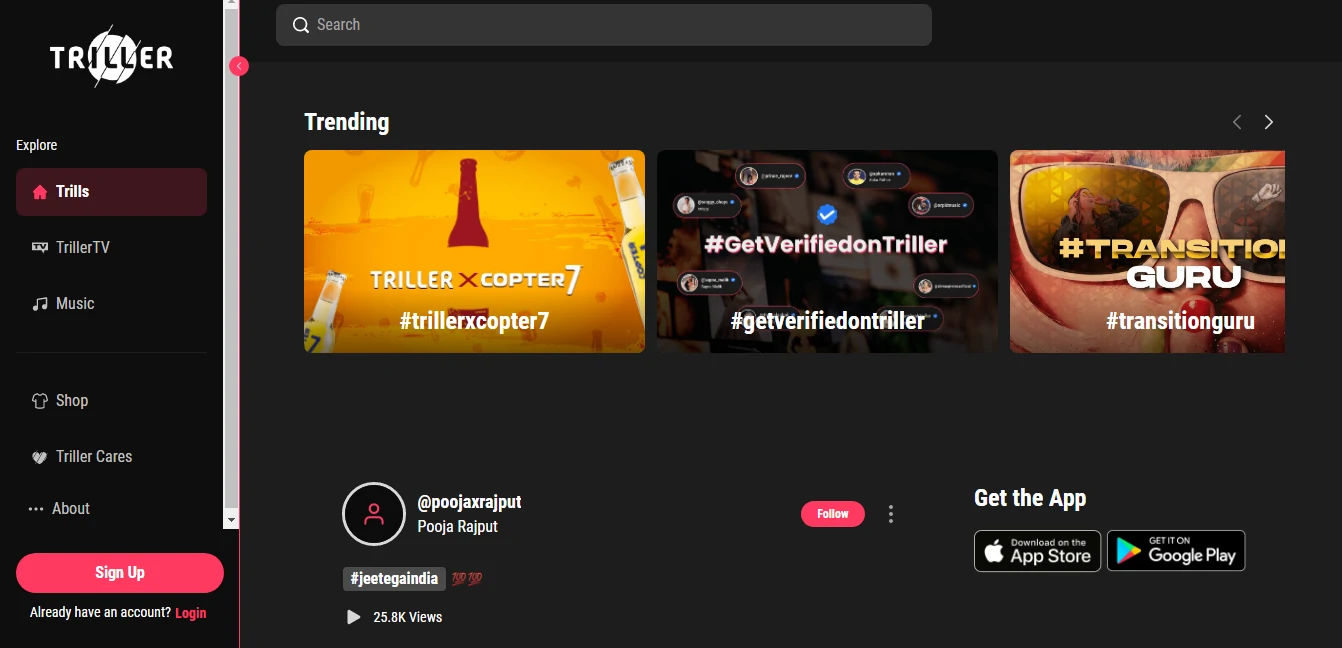 Triller is one of the best short video apps, and it's currently available for free. It has a lot of features that are great for creating short videos. For example, you can add captions, stickers, or filters. You can also use your front-facing camera or your rear-facing camera, depending on what you want to do with your video. And if you don't have anything else planned for your video, Triller offers a few suggested templates that will let you get started quickly. It can be difficult to come up with original ideas sometimes, so this is an awesome feature that the developers at Triller included!
In order to download Triller, all you need is an email address. That way, even if you don't have a phone number to use with the app store (and instead just enter things manually), you can still download Triller and start using it. The downside is that some people may not feel like they have much control over their edits when using the app, for example, there aren't any other advanced editing tools available as opposed to something like Photoshop Express which allows you to really create your own images from scratch! But overall, Triller does offer a good set of options for beginners who just need something quick but fun without investing time into too many details about design or editing their videos before uploading them online.
VOOHOO – Live Streaming App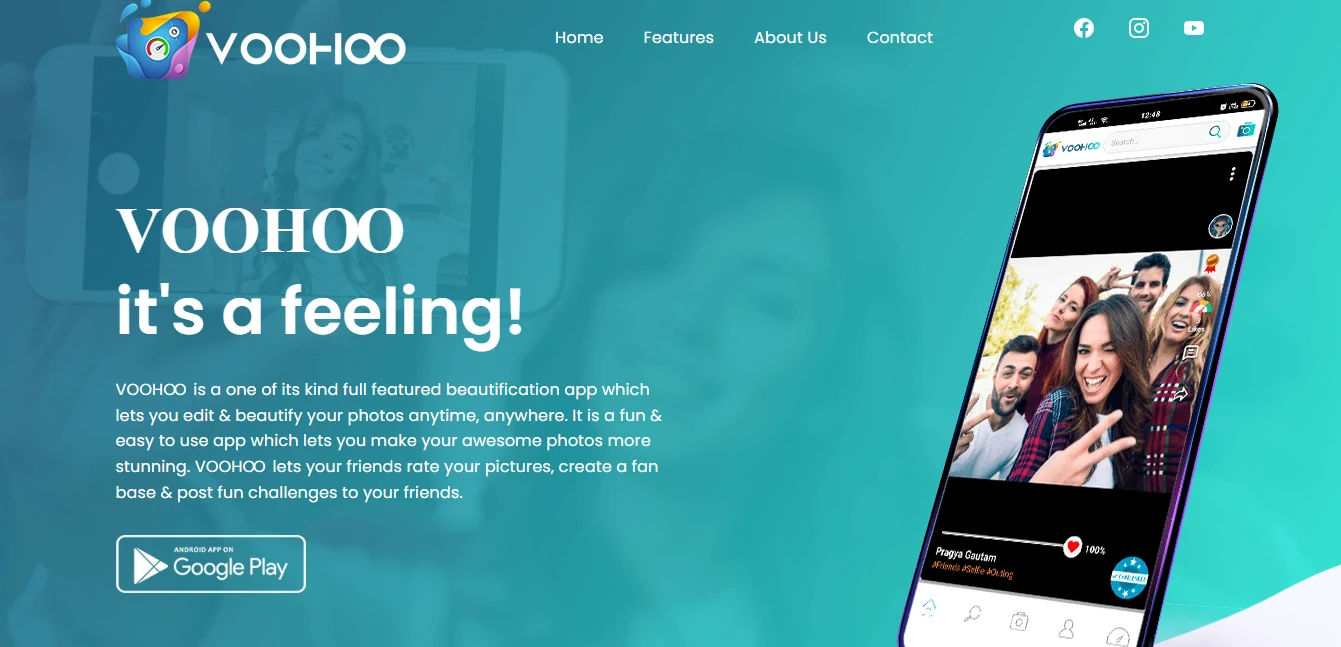 WOOHOO is a short video app that was created by the founders of Vine. What makes WOOHOO so great is the way it allows just about anyone to create, edit and share short videos. The app has an easy-to-use interface and offers you access to many different editing tools for your videos. You can also export your videos as GIFs or MP4 files. The best part about WOOHOO is how it gives you a chance to tell your story, promote what you're doing, or showcase something new you've created. For example, when your business partner decided that they wanted to start their own clothing line they used WOOHOO to make a series of short videos with tips and tricks on how to get started with making clothes yourself!
Josh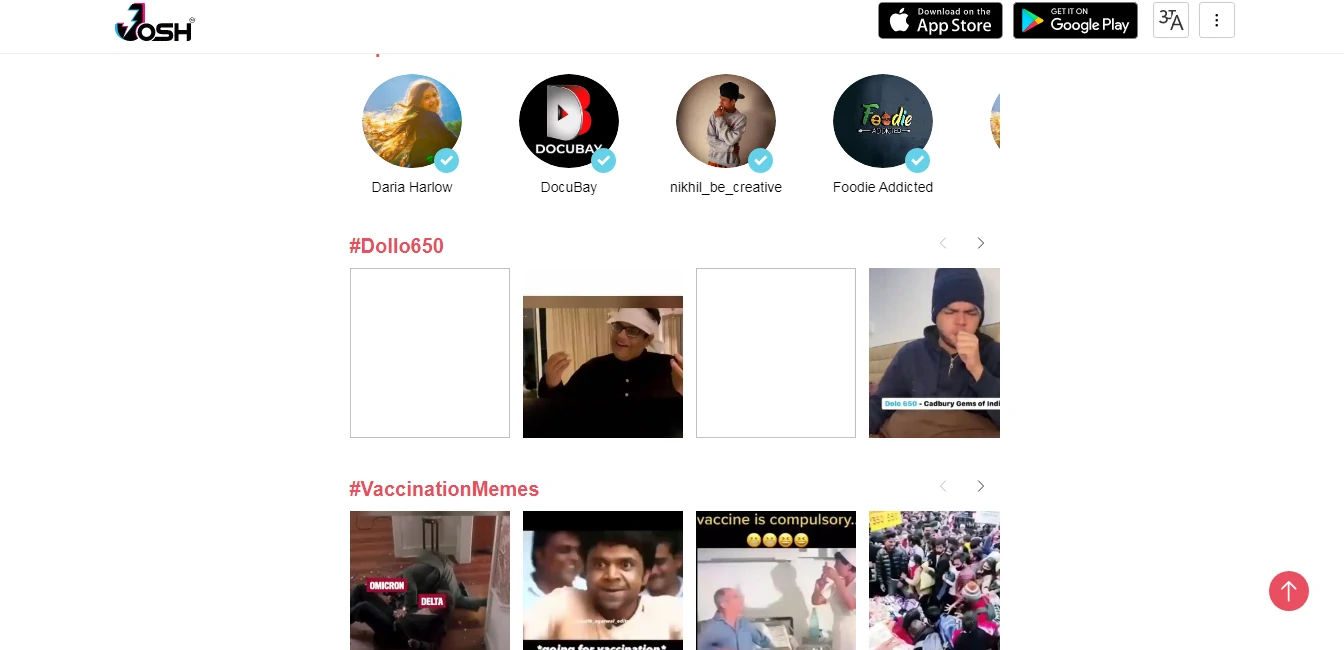 Josh is a great way to share day with friends and family. This is one of the best short video apps because it is simple and easy to use. You have all your videos in one place which makes it really convenient. It also integrates nicely with social media platforms like Facebook, Instagram, Snapchat, and Twitter which is really nice so you don't have to switch between multiple apps. Plus, it has a lot of features that other similar apps don't offer like being able to zoom into an area of the video without losing quality or editing tools where you can crop your video or remove sound from specific areas of the clip.
MX Takatak Lite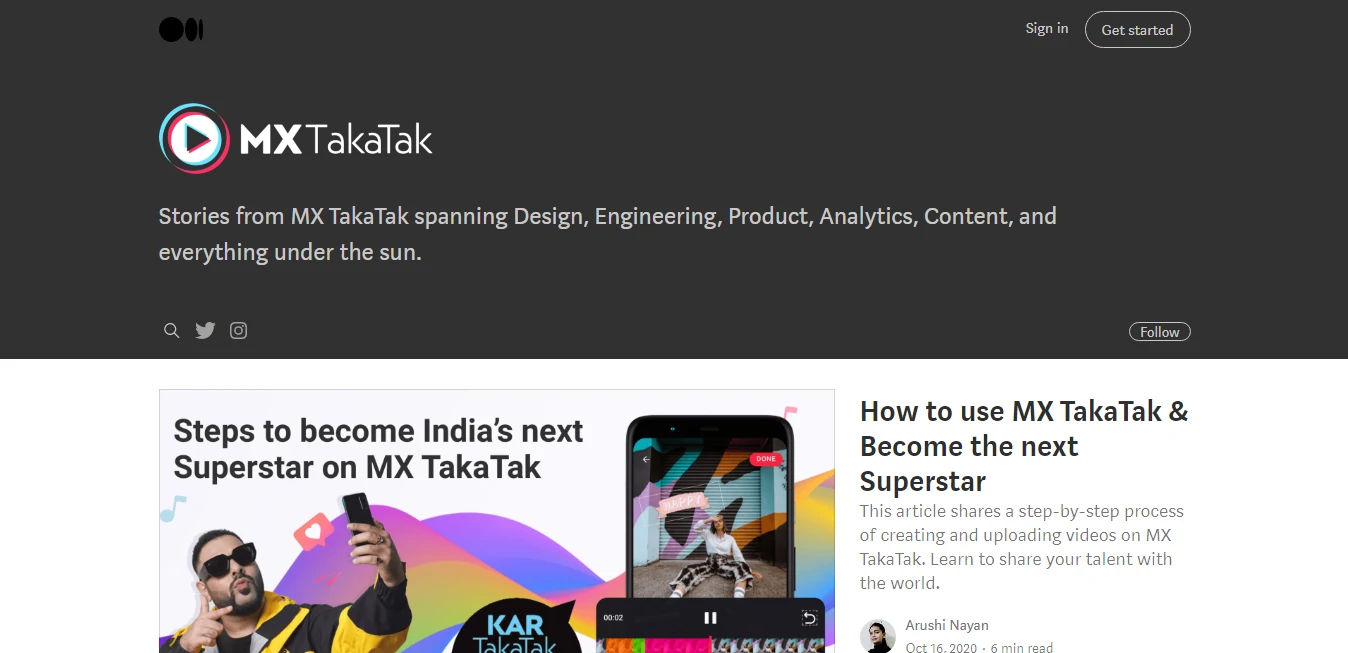 Takata is a short video app that lets you easily create and share short videos. Takata has been called the most creative, easy-to-use social media platform for millennials. With over 4 million downloads, TakaTak is the fastest-growing social network of its kind. The best part is It's completely free! All users have unlimited uploads and various editing tools, including filters, stickers, text overlays, and more. MX TakaTak is an easy way to share your thoughts or have some fun with friends or family – get on the latest trend with TakaTak!
Over to you with best Short Video apps of 2023
If you want to make short videos for your blog, some of these applications can also assist in that. They are all built with simple and easy-to-use interfaces that make creating the finest content more accessible than ever.
The finest short video applications are ones that are simple to use and offer a variety of functions. These applications make it simple to produce videos and edit them. The features of the apps make them ideal for generating short videos. All of the top short video applications listed above are worth a go. In most cases, they provide excellent user interfaces, attractive filters, and many other features. Try them out and become the web's next creative superstar!