Oagenius is an all-in-one tool that helps you in dropshipping inventory management, monitoring prices, automation of orders, and sourcing scalable products. Oagenius is a cloud-based software used mainly to create customer support notes, monitor deliveries, calculate profits, and search shipments with ease. It is also used for getting information on different suppliers like profitability, order volume, refund rates, and others.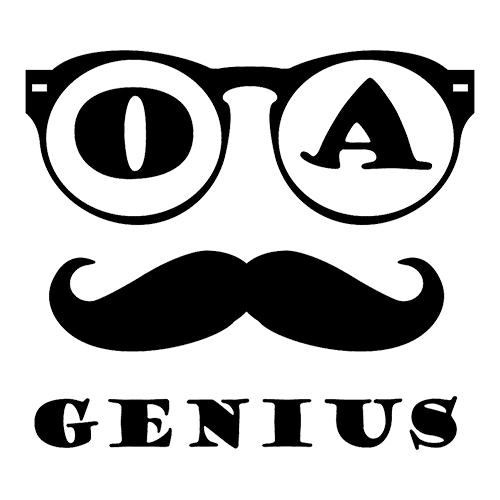 I have been using Oagenius for a long time. It was not hard or complicated to navigate Oagenius when I first invested in it, I am very much satisfied with the software. Before using Oagenius it was very tiring and hard just to stay afloat. I use to get freaked out in ordering stuff. But now it has become so easy to order things. Oagenius auto-ordering is so amazing that it does ordering even when I am asleep hence removing all the stress of fulfilling the orders. And the fact that Oagenius confirms every order for me even when I am not active saves so much of my time and efforts. I am so impressed by its work and highly grateful for how it has increased the efficiency of my business. I have also looked for some of its competitors but so far found no other software better than Oagenius for selling on Amazon. In all, Oagenius is the perfect software to run a well-organized business while surfing all over the globe.
Oagenius Overview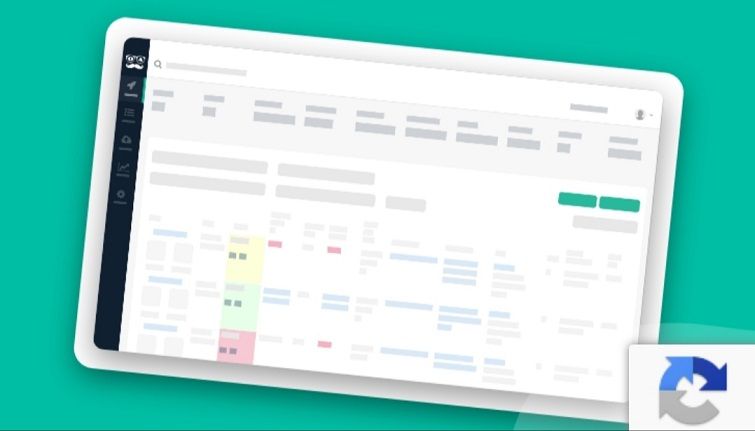 Oagenius permits you to list different items on Amazon and works for eBay and Walmart as well. It reprises and adjusts prices, and monitors. Listings, and stock levels as required. You can use the Oagenius software solution to list products on supported sources sites and identify promising opportunities. And with its compare functionality, you can compare approximate shipping costs and supplier prices.
Oagenius has two products Sage and Gravity. The Sage- a dropshipping software for Walmart and Amazon sellers. It is an accurate tool for inventory, pricing, and orders. It lets you sync inventory and pricing easily between sources and Walmart or Amazon Marketplaces. The Sage for Walmart is a solution that enables you to reprice your products based on the actual prices, and lets you access all the pricing, inventory, and management tools from a single place. They also automatically confirm your shipments on Walmart and use selling sees and costs to calculate your profit. This software also manages customer support, return requests, and refunds. In addition, you can also automatically swap your TBA tracking information for a valid tracking number that matches with the person's location on order. While Gravity- a product sourcing chrome extension using which you can source product much faster for dropshipping on both Walmart and Amazon. Its advanced filters can refine the search results and show products that will fit a specific criterion. It also lets you identify opportunities very quickly for FBA, Amazon, FBM, and Walmart Marketplace. Other than that, you can also filter and analyze the results by any criteria like margin, sales rank, ROI, and more. The arbitrage sellers can use this to add products to their buy list and use the inventory manager to easily manage their inventory.
Features of Oagenius

Tracking Tool
Oagenius allows you to generate valid dropshipping tracking numbers for TBA, DoorDash, and other carriers that match with the recipient's location. All that you need to do is, input the location and set the delivery date, and Oagenius automatically retrieves the tracking number and accurate tracking information even before the order is shipped.
Supported Marketplaces
Oagenius supports a wide range of marketplaces. Some of the marketplaces supported by Oagenius are- eBay, Amazon, Walmart, Zoro, The Home Depot, Sam's Club, Boscov's, Overstock, Bed Bath & Beyond, Blains Farm & Fleet, Costco, Fleet Farm, and more.
Sage For Amazon
Oagenius has a Sage product that enables Amazon sellers to carry out accurate price monitoring, order automation, inventory management, and more. Using this you will get complete control over the pricing and shipping costs, and using its free shipping thresholds it will automatically assign the tax and ship for every supplier.
Sage For Walmart
Oagenius has a Sage product for selling at the Walmart. It allows you to list your products automatically from the system on the Walmart. It also provides the users with real-time data-driven strategies and updated pricing changes to ensure their success on the Walmart Marketplace.
Auto-ordering
Oagenius enables you to place orders on Walmart. It automatically logs and automatically places the order whenever you receive an order from Walmart. This auto-ordering feature also orders items immediately when they come back in the stock, and only the items that are approved are ordered.
Gravity Extension
The Gravity Extension in Oagenius is a Google Chrome extension sourcing tool that helps Walmart and Amazon users to find lucrative product opportunities. This solution can be used to quickly compare sales tax, supplier costs, and shipping costs. Other than that, it allows you to extract all the search results and find new products on all the supported sites. You need to install this extension for using the Oagenius software.
Order Management System
Using Oagenius's order management system the orders can be automatically pulled into the system, suppliers tracking numbers will be gotten easily, and source order IDs can be imported.
Price Tracking
Oagenius has a price tracking functionality that does scanning of updated prices on the source sites to ensure that the prices are updated at all times.
Advanced Filter
Oagenius software has an advanced filter functionality that permits you to optimize your search queries to display the goods that will meet your selected criteria.
How to use Oagenius?
Step1- Visit the official website of Oagenius and simply start using it b clicking on "Start a Free Trial".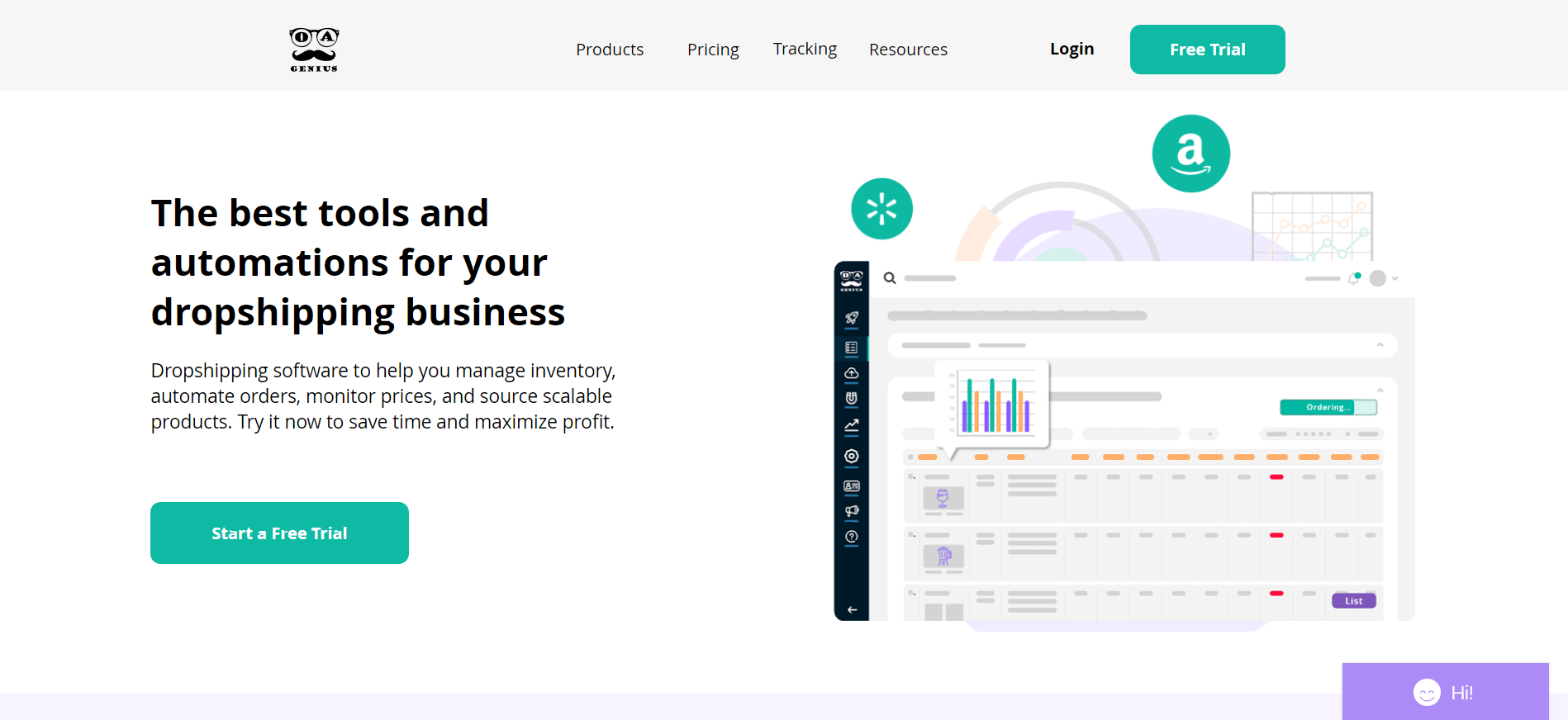 Step2- Choose one of the two solutions you want for a 7-day free trial. Here we choose Walmart dropshipping.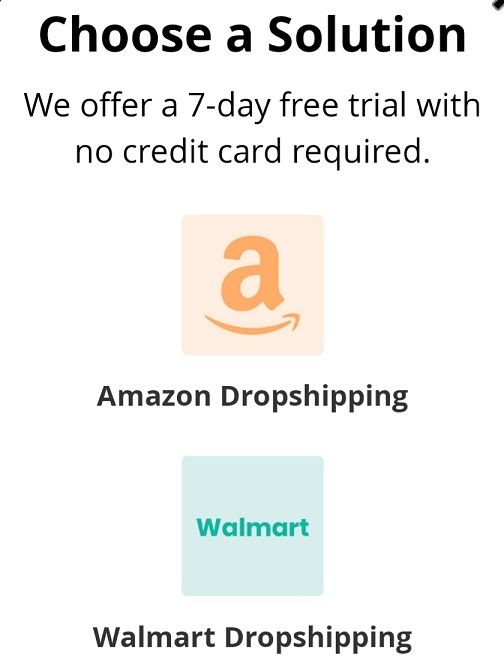 Step3- Fill in the details to register and create a profile.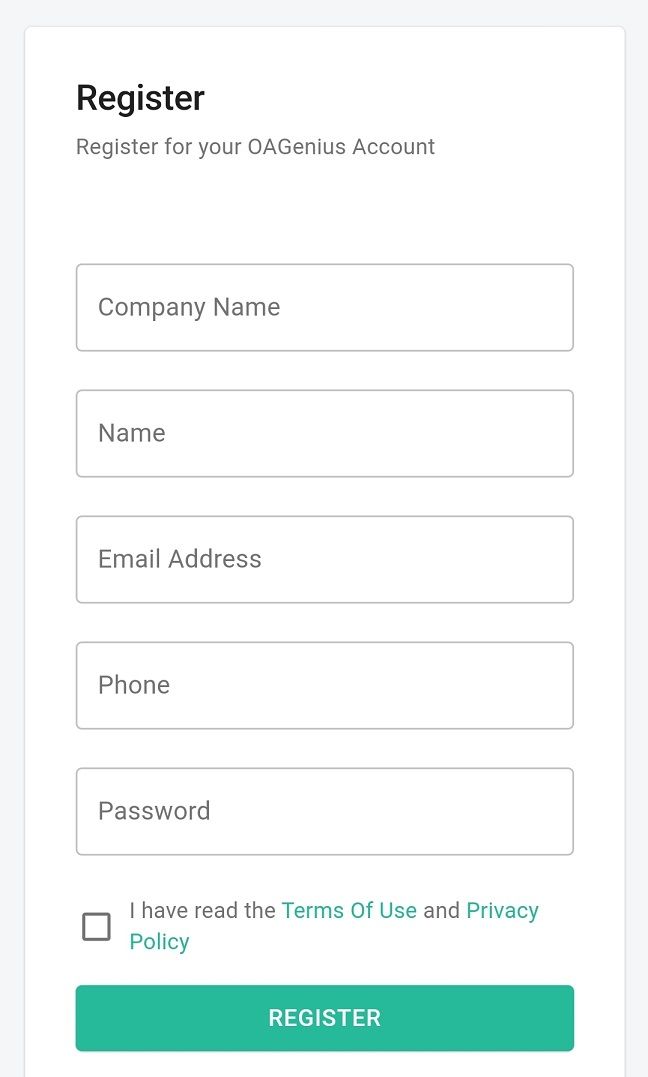 Step4- Find items that are selling cheaper at Amazon (or any other supplier) than they are on Walmart.
Step5- List those items virtually on the Walmart marketplace.
Step6- Repeat that process many times to list as many products as possible to have as many opportunities to sell an item.
Step7- Sit and wait for the sales to start pouring in.
Alternatives to Oagenius
BuyBotPro
BuyBotPro is an amazing alternative to Oagenius. It is a virtual purchasing assistant for Amazon FBA online arbitrage along with a chrome extension. It analyzes thousands of data points to get deals for the sellers. BuyBotPro tests private label status, qualifications, opponent stocks, and estimated sales as a purchasing assistant and an FBA calculator.
Sourcemogul
Sourcemogul is software that lets you identify the right products to sell them online at a profit. It simplifies this process by finding the deals before anyone else does allow you to stay ahead of all the competitors and grow your business successfully. Sourcemogul supports you at every step in starting in online arbitrage, it has free training guides, offers unlimited support, and comes with a fully functional free trial for 10 days.
Cleer Platinum
Cleer Platinum is one of the smartest and fastest online arbitrage software for eBay and Amazon. It is very much easier with sourcing software and its free trial lets you start your work-at-home business today. Using Cleer Platinum you can view the sales rank history of any product on Amazon and the price history of any product in Amazon in just a single click. And with two clicks you can view the completed listings on eBay and any product on their store.
FAQs of Oagenius
Who can use Oagenius?
Oagenius is highly recommended for Walmart or Amazon Marketplaces which wish to scale and automate product sourcing, order fulfillment, and inventory management.
What does Oagenius do?
Oagenius helps the arbitrage sellers to monitor prices, dropship orders, and manage inventory.
What is the pricing of Oagenius?
The pricing of Oagenius is different for its different products. The Sage plans start from $175 per month. While the Gravity plans start from $29 per month. And the bundle of Sage and Gravity starts at $224 per month.
What products does Oagenius have?
Oagenius comes with two products that can be used together as well as separately based on the requirements. The Sage product monitors stock levels and prices, reprices the listings, and also adjusts the quantity available as per the need. In addition, it also has auto-ordering capabilities. Whereas, Gravity is a product sourcing extension that helps to analyze viable products and find profitable products in bulk. And it works for both FBM and FBA.
Does Oagenius offer a free trial?
Yes. It has a free trial for 7-days where you can try the various features of Oagenius and later decide whether you should opt for an upgrade.
Who are the common users of Oagenius?
Oagenius Sage and Gravity are mostly used by successful Walmart and Amazon sellers to operate their businesses at a higher scale. More accurately said, any active drop shipper on either Walmart or Amazon uses Oagenius.
Why is it profitable and good to start dropshipping on Walmart Marketplace?
Walmart Marketplace is growing day by day, which indicated that there are a lot of chances for the drop shippers to make a huge amount of money.
Pricing of Oagenius
Oagenius comes with two products and each product has different plans and pricing. The Sage for Amazon comes with four plans- Starter at $175 per month for up to 1000 listings, Growth at $375 per month for up to 2500 listings, Scale at $675 per month for up to 5500 listings, and Boss at $975 per month for up to 10,000 listings. Then there is Sage for Walmart which comes with four plans- Starter at $199 per month for up to 1000 listings, Growth at $399 per month for up to 2500 listings, Scale at $699 per month for up to 5500 listings, and Boss at $999 per month for up to 10,000 listings. The second product Gravity Extension comes at $29 per month for unlimited scanning, advanced filtering, and profitability calculations. There are also Tracking tools that come at $25 for 100 numbers, $45 for 200 numbers, $106.5 for 500 numbers, $187.5 for 1000 numbers, $350 for 2000 numbers, and $1250 for 10000 numbers.
What makes Oagenius stand out?

The competition in the dropshipping industry is very tough as the industry has become more saturated. Oagenius is that software that takes your dropshipping business to success ahead of the others in the industry. It is an inventory and order management software with the best resources available. Oagenius is fast and very effective, it helps in increasing the revenue and profitability while eliminating all the out-of-stock issues and keeping the pricing modifications under control. Oagenius can track shipments as the site is upgraded every 3 to 4 hours, there is no requirement for you to worry about offering out-of-stock products. It has automatic delivery monitoring along with an approval feature that eliminates the need for manual shipment verification. Oagenius system automatically retrieves the information from the supplied email so there is no need to fill out any forms for managing orders. It also prevents you to travel to seller central and insert the listings as it sends the information directly. In addition, it also makes sure to ship in the seller central as soon as the order has been delivered to make you tension-free from any invalid monitoring or late deliveries.
Oagenius is a great software that helps the users to eliminate all the stress and manual labor involved in managing a dropshipping business as Oagenius automatically update the prices and seamlessly confirms the orders. Also, the price monitoring and stock of Oagenius are very accurate, its order tracking and automation save a lot of time and tons of manual work. 
The Review
Oagenius
Oagenius is a software company that assists drop shippers with scaling, managing, and automating their Walmart and Amazon businesses.
PROS
Oagenius saves time and money.
Easy to set up and navigate.
Very accurate and updated.
User-friendly for order processing.
Great in listing products.
7-day free trial.
24/7 price monitoring.
Error-free tracking.
Automated ordering feature.
Seamless integration with repricing tool.
Support multiple suppliers without any glitches.
CONS
A little pricy.
No live chat option is available.
Review Breakdown
Easy to Use

0%

Features

0%

Pricing

0%

Scalability

0%

Support

0%

Brand Trust

0%

Value for Money

0%