If you are anyway into music or love to listen to music you have had surely an inclination towards the making of good music. Making your own music is such a pleasing work if you know the rules of the game. There can be sort of music that can be easily created with the simple software, however, when we go deep into the music we come to know that there are a hell lot of things to consider for making soulful music that can entice audience at large.
No matter if you are into Bollywood or Hollywood, you are still open to showcase your musical talent worldwide in the present digital era. You can upload it on YouTube, Soundcloud, and many other websites in the start where there is huge exposure for the same.
Not only this, if your songs do well on here you can collab with other paid-agencies to sell your music. The sphere is very big and there are a lot of opportunities provided your music stands out.
But to make a living, as it looks, is not that simple. You have to work harder than expected at the start. Today, we are introducing you with the top Garageband alternative 2019, which itself is a great music production software, to make your own music. If you are a Mac user you might have already heard about Garageband which is a complete and free solution to making amazing songs.
GarageBand gives you access to lots of loops, effects, instruments, settings and customization options to make impressive songs. LogicPro for Mac is another solution to go pro with the music. It is same as GarageBand but with extended features. If you are interested in Logic Pro, you must first get acquainted with Garageband. Garageband will set your hands in editing and when you feel you need to upgrade you can anytime go ahead with LogicPro.
So, if you love GarageBand and want to experiment more with music then we have these GarageBand alternatives 2019 to help you make music of your dream.
Best GarageBand Alternatives 2019 for Making Music
LMMS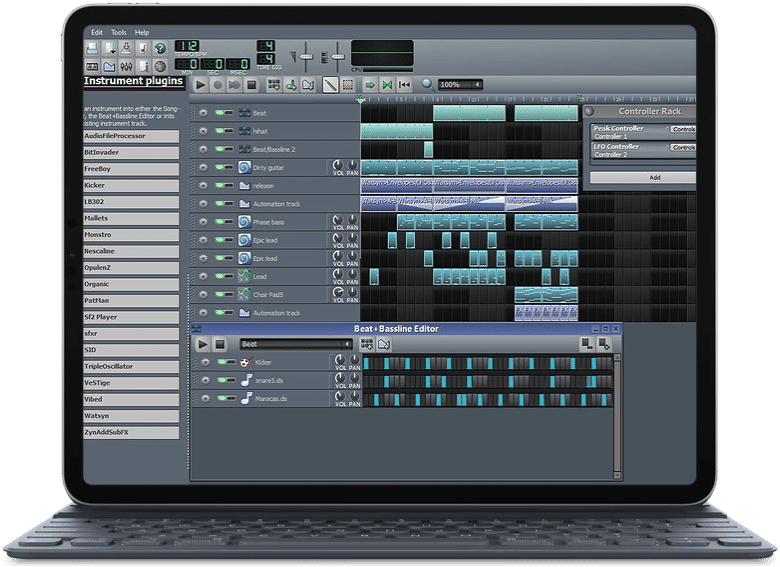 The LMMS project is an open-source, cross-platform music production suite. This software for music production is a flexible and very powerful tool. It works perfectly and can be downloaded for free. LMMS comes with a variety of software instruments. When it comes to interface, it wins the syllabus to some degree of extent. However, in the features department, it lacks the expected flexibility.
Considering the pricing that is free, this software can be the best alternative so far for the GarageBand. LMMS comes with an impressive array of samples. It also supports external samples. Which as a result lets you record in your phone and import it into LMMS and use it.
Moreover, the interface of the software is such that a newbie may face difficulties to understand as to how the software can be used well. But when you get a hold of it, you will come to know how powerful it is as music production software.
Mixcraft 8 Home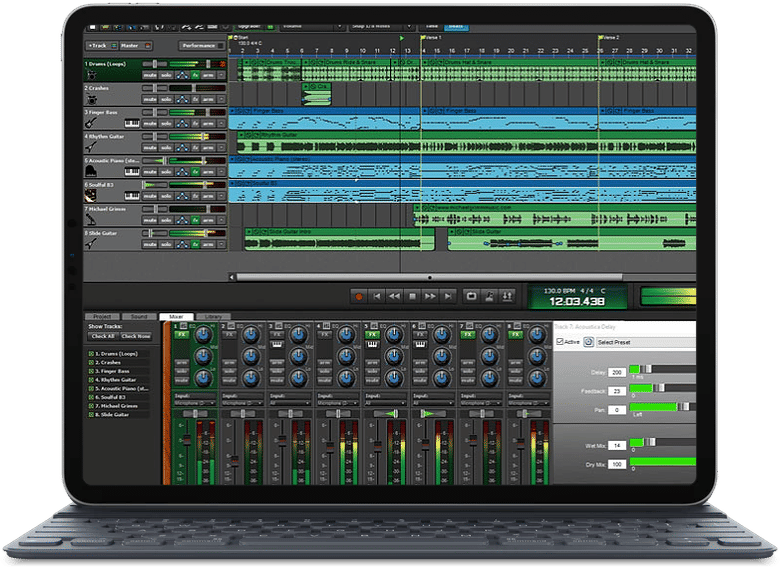 Who wants to struggle with so many settings to record a melodious song? So, here is Mixcraft 8 home which lets you quickly and easily record, arrange loops, remix, edit video, mix and master compositions. Mixcraft 8 home literally provides you the pave to reach the dream destination of making amazing songs that can stun your audience. It comes with the thousands of loops and effects.
Buy  (27$ Approx)
Music Maker Jam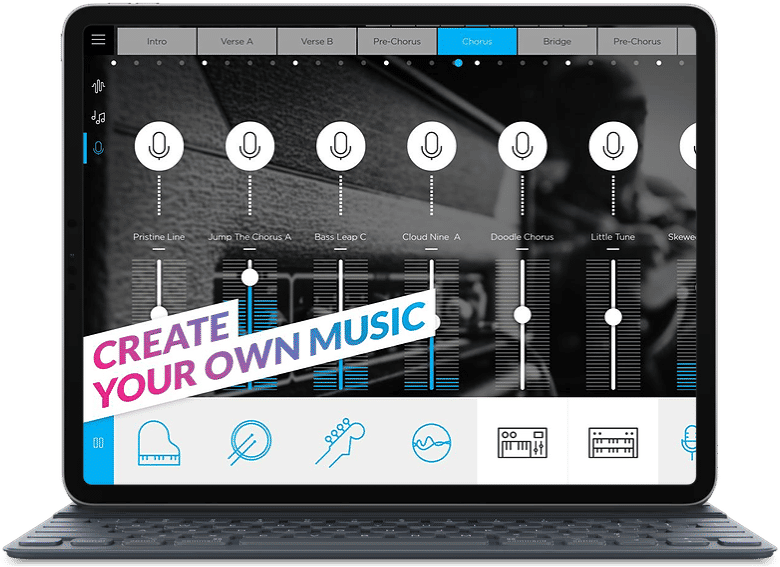 If you are more into smartphone than PC you might have used or seen Music Maker Jam. This application is an easy, convenient and quick way to make music on the go. It can be accessed on Android, iOS, Windows. The application is best for the newbies to learn how they can edit audio with some tweakings. It lets you add drum loops, guitar loops, piano loops with the recorded voice. Moreover, it works in the real time which makes it easy and time-saving to tweak with the best output. This softwares ends your best Garageband alternatives research to most extent.
StageLight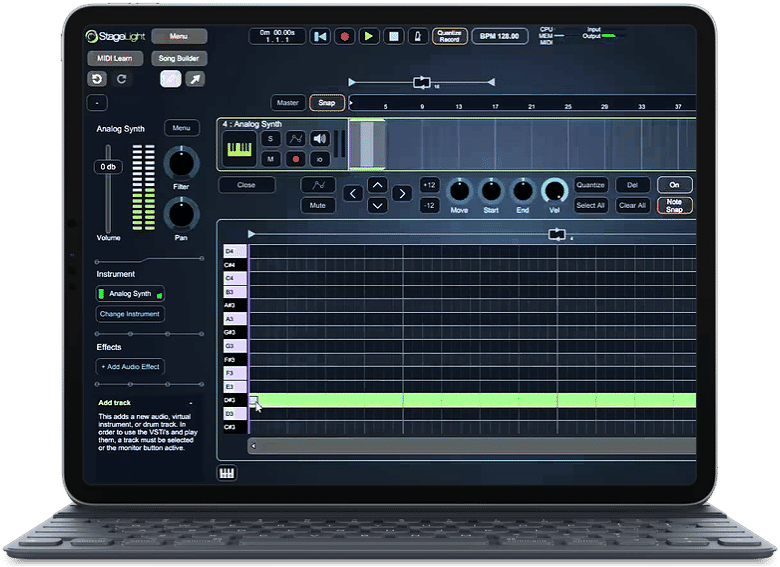 StageLight is a software worth of money. It comes with an amazing interface and a bunch of features to make a complete song. It lets you, like other huge software, choose from built-in loops and sounds to make an amazing melody for the song. Its interface is very lively and very explanative. It is one of the best Garageband alternatives 2019 for sure.
Also Read:
FLStudio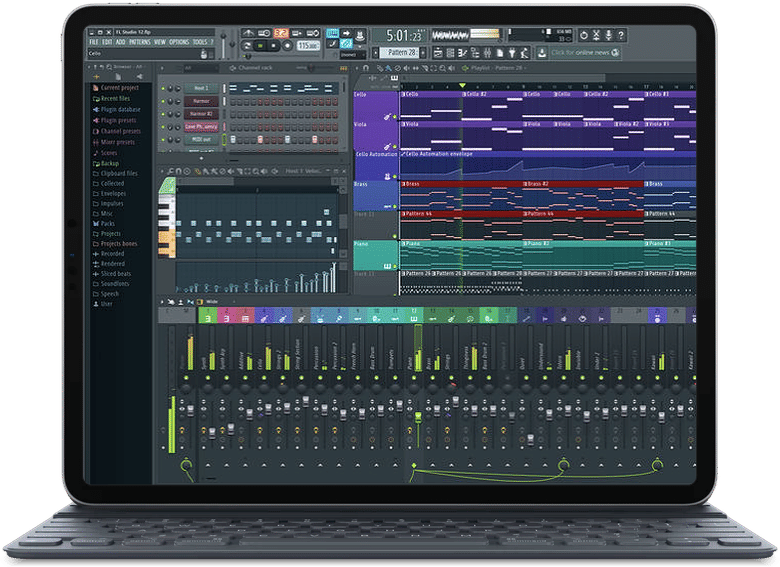 FLStudio is doubtlessly the full-featured top most music editing software used by numerous people for song editing. It has so many features that give you amazing power and control. Its interface is very impressive. The software runs very smooth, however, it's recommended to have high-end specs for the proper smooth running of FLStudio.
FLStudio is used for corporate and professional audio editing. It lets you go deeper with the experiments and the resultant output amuses you every time. Interestingly, when it comes to any software competing LogicPRO, FLStudio has its own name in the music industry to seek the attention of the thinker.
FLStudio is developed by Image-Line company. This software is very trusted and comes in various bundles the pricing of which are all different. Additionally, FLStudio comes for all the platforms like Android, iOS, Mac, and Windows. This enables you to stick to one software for all your needs. The new version of FLStudio is all ready to entice every music editor. Surely, FLStudio is the top alternative to Garageband 2019.
Reaper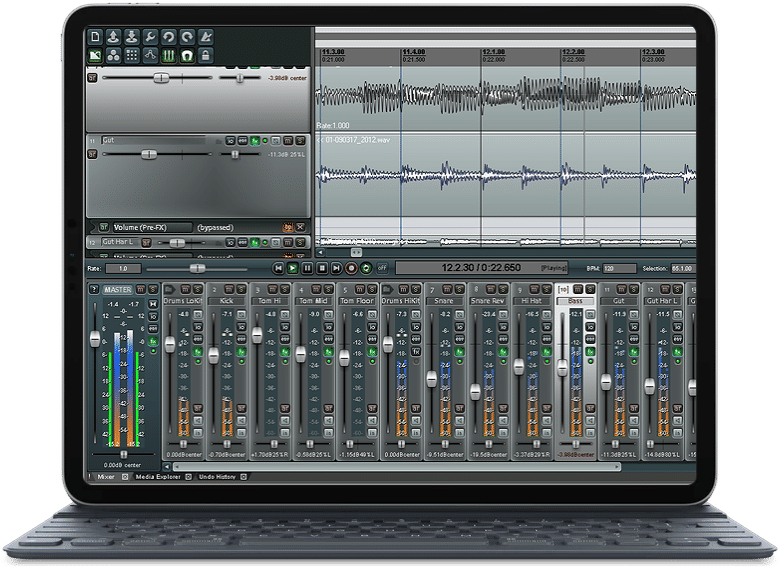 Used by Professionals, Reaper is one of the best alternatives to GarageBand 2019. It consists of all the features that a powerful music production software should have. That is why there are huge people who recommend using Reaper for professional music making. Reaper provides an extra layer of smoothness to the song.
The software is not free, at the same time, it doesn't cost that much when you compare the features and flexibility that you get in return. Also, reaper provides you Video lectures to access for free on their website. You can learn the best practices to edit the audio there. Moreover, they have a forum as well. The community is very supportive where you can get the solution to anything related to the software.
AudioTool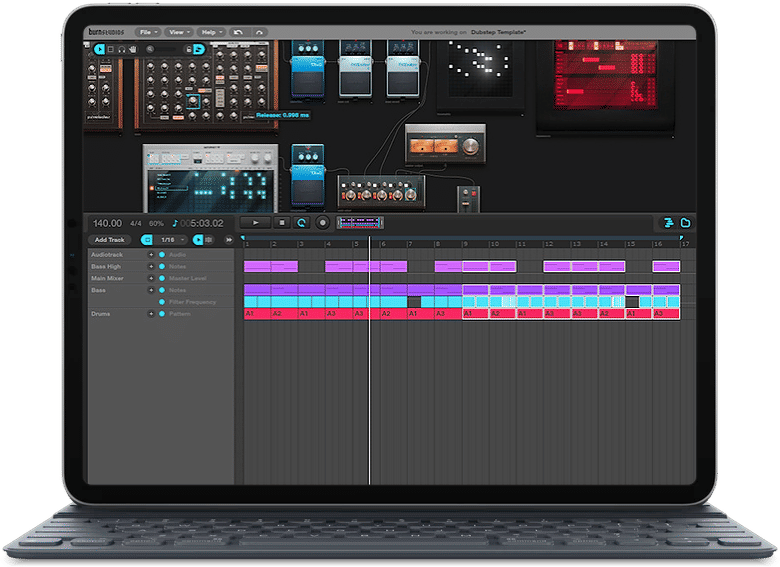 AudioTool is another audio editing software. The visual interface of the software is very appealing. It lets you control most of the aspect of an audio file. The software coming in clean UI gives you impressive editing experience. It is having good effect controls and easy to control UI. The software is used by numerous other professionals around the world. It gives surety of the impressiveness.
Magix ACID Pro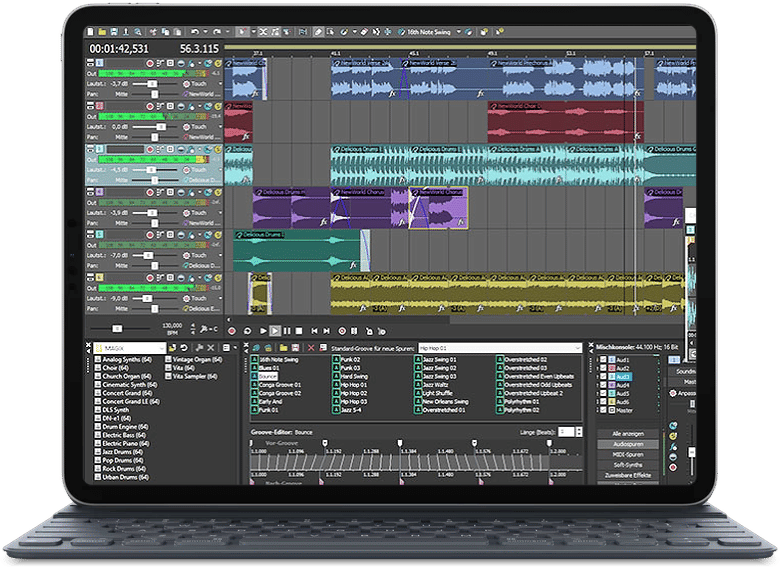 Magix ACID Pro is a kind of audio editing software that can handle to edit any kind of song or audio file. It comes with inbuilt loops and effects that can be used in the audio file for enhancing it. Not only this, the software is very flexible and comes with Advanced MIDI and audio editing features.
Which of these is your Best GarageBand Alternatives 2019 for Making Music?
So, these were some of the top Garageband Alternatives 2019 for producing better music. You can check out these software and decide yourself as to which can satisfy your needs better while keeping your cost low and production better.