Are you noticing that your TikTok account is freezing? If yes then, today we shall discuss how you can unfreeze your TikTok account. With freezing, I don't mean slowing down or hanging off the TikTok account.
When you are not reaching the desirable or adequate number of people for your video then you can say that your account has been frozen. The reason behind the freezing of a TikTok account cannot be one. There can be many reasons why your TikTok account can be frozen.
In order to check if your account is frozen, you can go to your Tiktok profile and checkup to see your analytics and go to content check any video and see if there's a good percentage for your page. When you see that the more people are coming from for your page it's a sign that your TikTok account has not been frozen.
In this case, the simple reason is that your audience is not large enough resulting in very less reach. And you can follow some of the tips and tricks to increase your TikTok reach.
However, if you see that the people are not coming from for your page then it's a clear indication that your account has been frozen. Also, let me tell you that TikTok does not freeze your account manually. It is an automatic process that regularly checks for your account if you are complying with the right measures.
How to Identify if your Tiktok is frozen and videos are not reaching to the new audience
So, the first thing you need to do is to check whether you are frozen on Tiktok or not by following the below steps:
Go to analytics > Content > Check any video and see the ratio under "for you" source
However, to check the analytics, you must have a pro account. You can enable the Tiktok pro account from managing my account settings.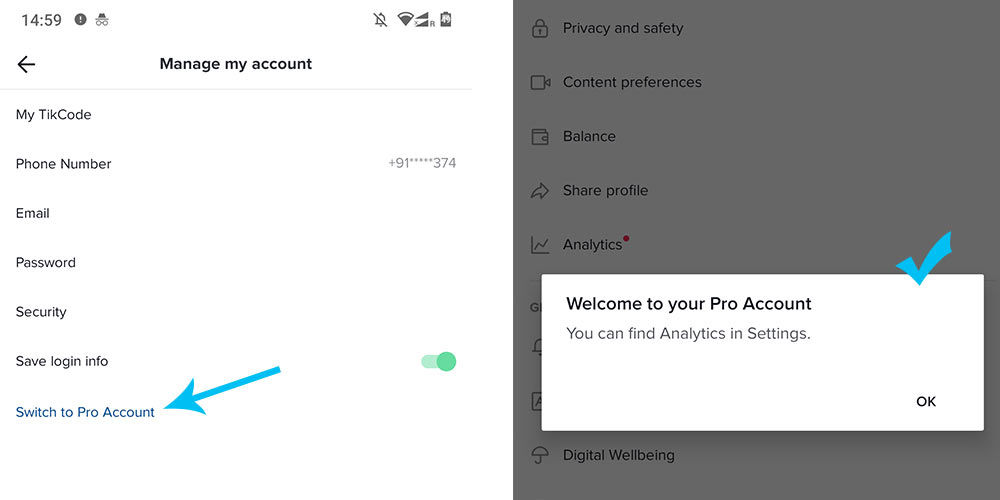 You will be shown a quick walkthrough and be asked a few things to enable the pro account. It is easy to set up and it works like the business page on Instagram works. Once done, the analytics feature will be enabled for you.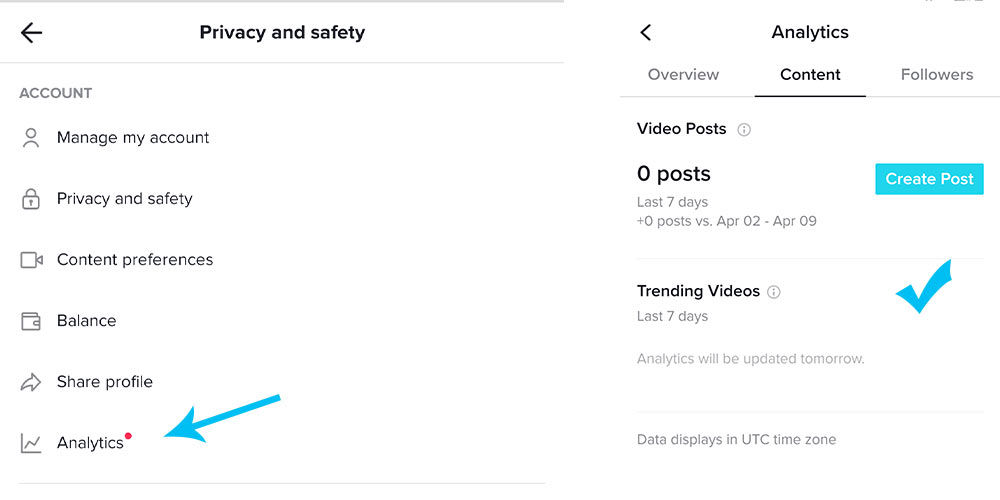 So before we move forward to the way as to how to unfreeze the TikTok account it is pertinent to know why your TikTok account gets frozen.
Why My Tiktok account is frozen?
The first reason why the TikTok account is frozen is that TikTok finds that you are posting duplicated content. If you are posting a video that has already been posted on TikTok then your account can be frozen. So, it is better no to post other people's videos for the sake of likes and engagements. Initially, it can help you to grow on Tiktok, but the sooner you will realize that you are caught and your account will get freeze.
On the other hand, if you try to be a little clever with TikTok and remove the watermark of a video before posting (that is saved form other user's profile and the watermark is removed with some tools) and post it to from your account, TikTok can examine it and if it finds that this video is already posted by some other account then your account can be frozen.
The freezing of the TikTok account works like shadowbanned on Instagram. Most often you even don't know that your account has been frozen and you think that your content is of low quality. But the reason is different(you are caught).
It can also be the case that your video is found expressive of names, symbols, logos, gestures, uniforms, portraits and other objects meant to represent dangerous individuals or organizations.
If your video is found responsible for the promotion of some illegal activities and regulated goods then it can be removed from your account, your account can be banned or frozen by the Tiktok team.
You must avoid posting any visuals that show violent graphic content such as the slaughter of real animals. Your Tiktok account can also be compromised if someone reports it and TikTok finds that report valid. Thus, it is always better to be on the safer side by following all the community guidelines while posting videos on Tiktok.
How To Unfreeze Tiktok Account With Some Easy Steps
Though, it is always better to keep your content aligned with the community guidelines of Tiktok and post the original content. If you are always on the safer side, there are no chances that your Tiktok will get freeze.
However, if your account is already frozen and you are hoping if it can get out of the frozen zone to attract more audience, then follow the below listing points.
Interact with other people as much as possible. React at the other people's videos either with a love reaction or comment.
Post engaging and original videos, Tiktok loves it and the audience appreciates it.
If possible, clear data or TikTok app, log out from Tiktok, uninstall the app, restart your device, reinstall and then re-login.
Keep an eye on the analytics to see if your audience traffic from the "for you" source is increasing.
It is better to leave and start with a new account, simultaneously, if you have the less followers and you find that there is some drastic impact on your analytics due to sudden freezing of the TikTok account.
If the account matters to you, start creating more and more videos, try to be super active on the platform. Give your audience a vibe that you are a creator not just trying to be a creator.
Also Read:
So, this is how you can identify the freezing of your Tiktok account and unfreeze it. If you have any questions, the comment section is waiting for you. Before you go, subscribe to Droidcrunch blog and don't miss to share this article with your friends and colleagues.