Semrush is an all-in-one SEO tool that helps you to get digital marketing insights and increases online visibility. Marketers working on keyword search, PPC, copyright, SEO, Competitive writing , PR content writing And and campaign marketing. All can be achieved through this Single application. However, not relying on a single software and having many such resources for reassurance is a must. Here is a list of 10 best alternatives to SEMrush. This review is extremely helpful for digital marketers to increase their business through the use of these softwares.
List of 10 Best Alternatives to SEMrush Tool
Ahrefs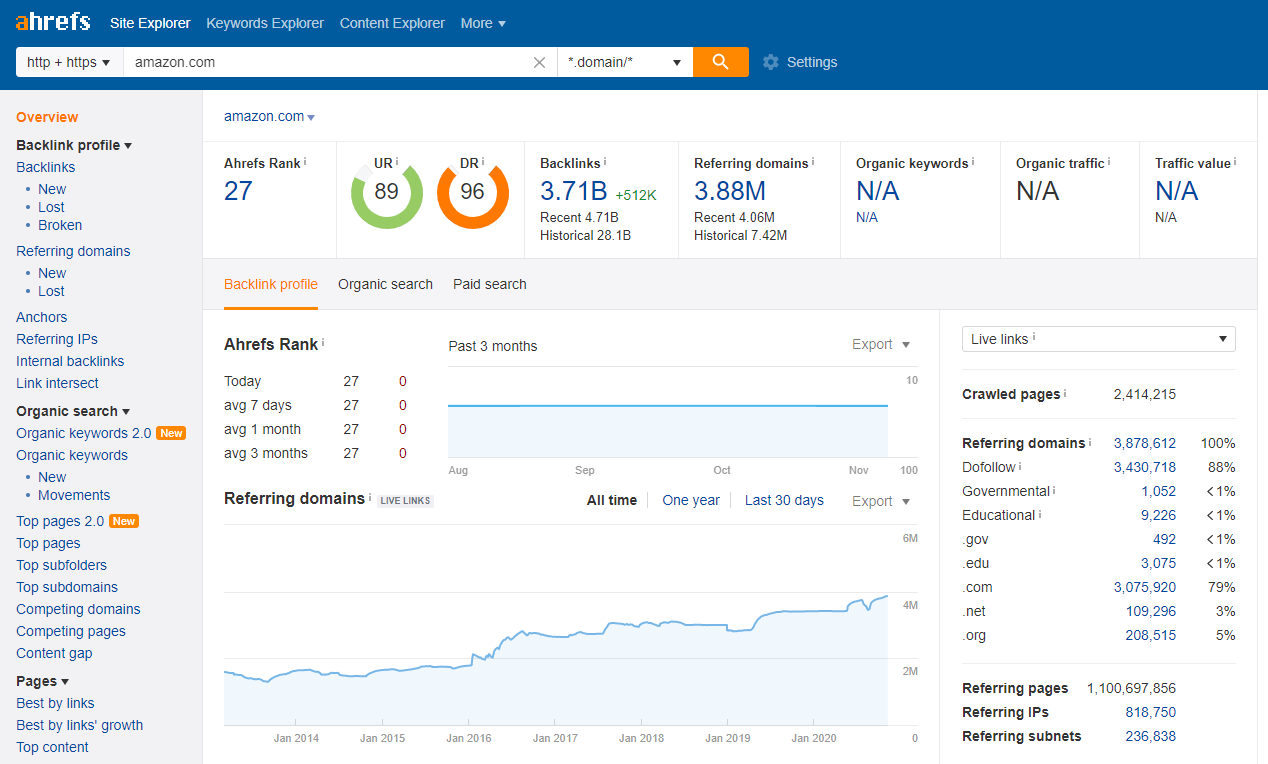 Price: $99 per month
This application has an excellent site audit feature. Ahrefs audit feature it's so good that it even excels audit special sites. At the start of this application it was just a link building tool but it has added a load of features. This application offers filtering and sorting tools that makes it easier to diversify Content and is a real time saver. The top SEO feature of Ahrefs is extremely reliable and tells you the Competitions top SEO keyword search.
Moz Pro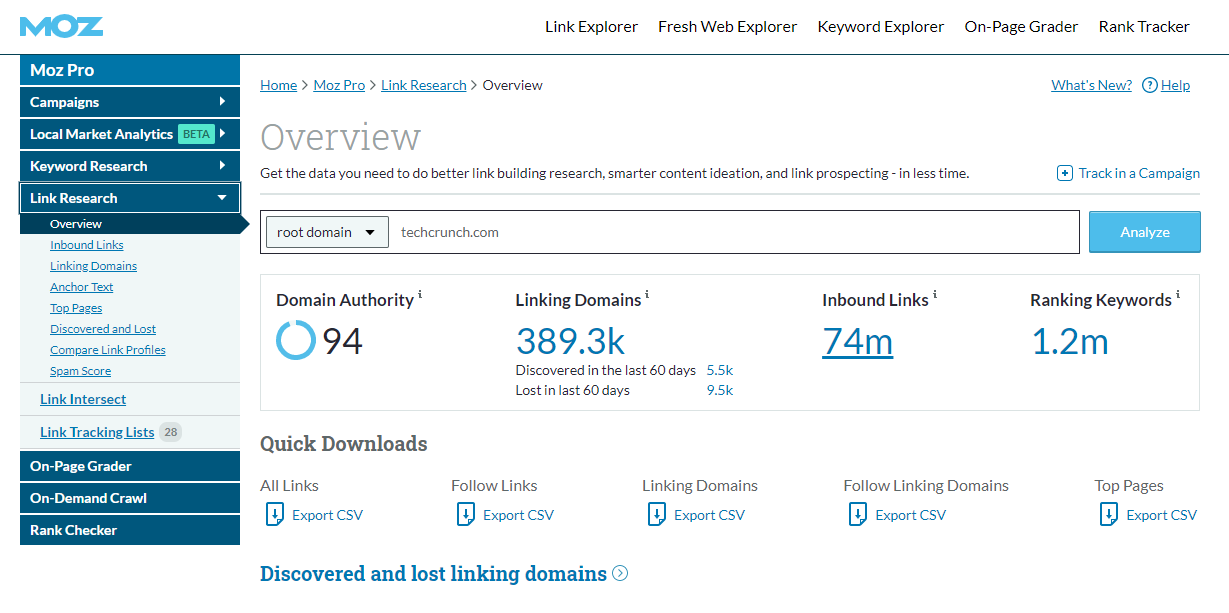 Price: $99 per month
Moz Pro sets standards for SEO tools. This industry best and trusted software is highly reliable and gives you a great opportunity to analyse the competitor authority. This is easy to use yet very efficient application and is very popular among users. This application can be very beneficial for marketers who want to expand their business. Moz pro covers a lot of features like Link building, Internet search, Website ranking, page optimization to sites. It also offers fresh web exploring tools.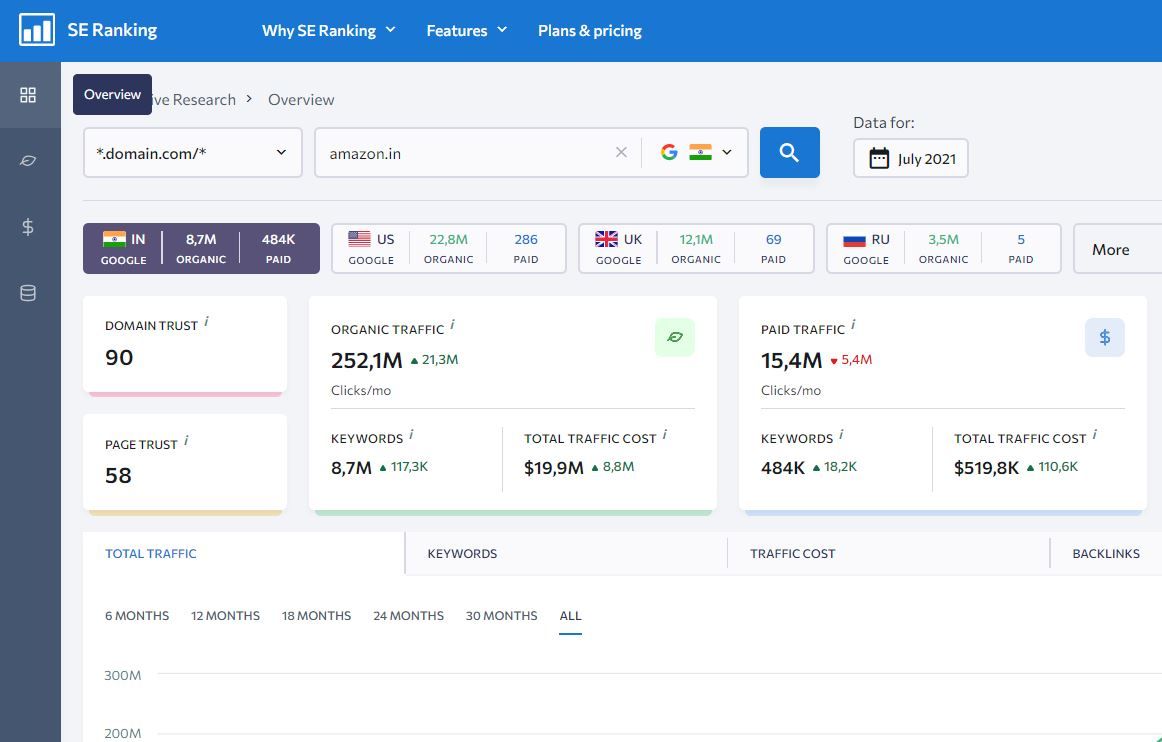 Price: $18.6 per month
This application includes all SEO software that tends to offer all of the SEO tools that you need in order to increase your digital marketing business. Small business owners, agencies and digital marketers can use this application to increase and enhance their content.Its features include accurate keyword rank checker, on page checker, bank link monitoring, keyword suggestion tool and many more.
SEO Powersuite
Price: $320 per year
SEO friendly keyword search is often not very reliable on many websites but SEO powersuite is a reliable option to work with. Four extremely highlighted tools of this application are Rank tracker, it helps you to do keyword search in a good way. Website auditor is another tool of this app that helps you to do website crawling. Spy got glass application of this tool helps you to search backlinks. Link assistant is the fourth tool of this application, it helps you to create links.
Spyfu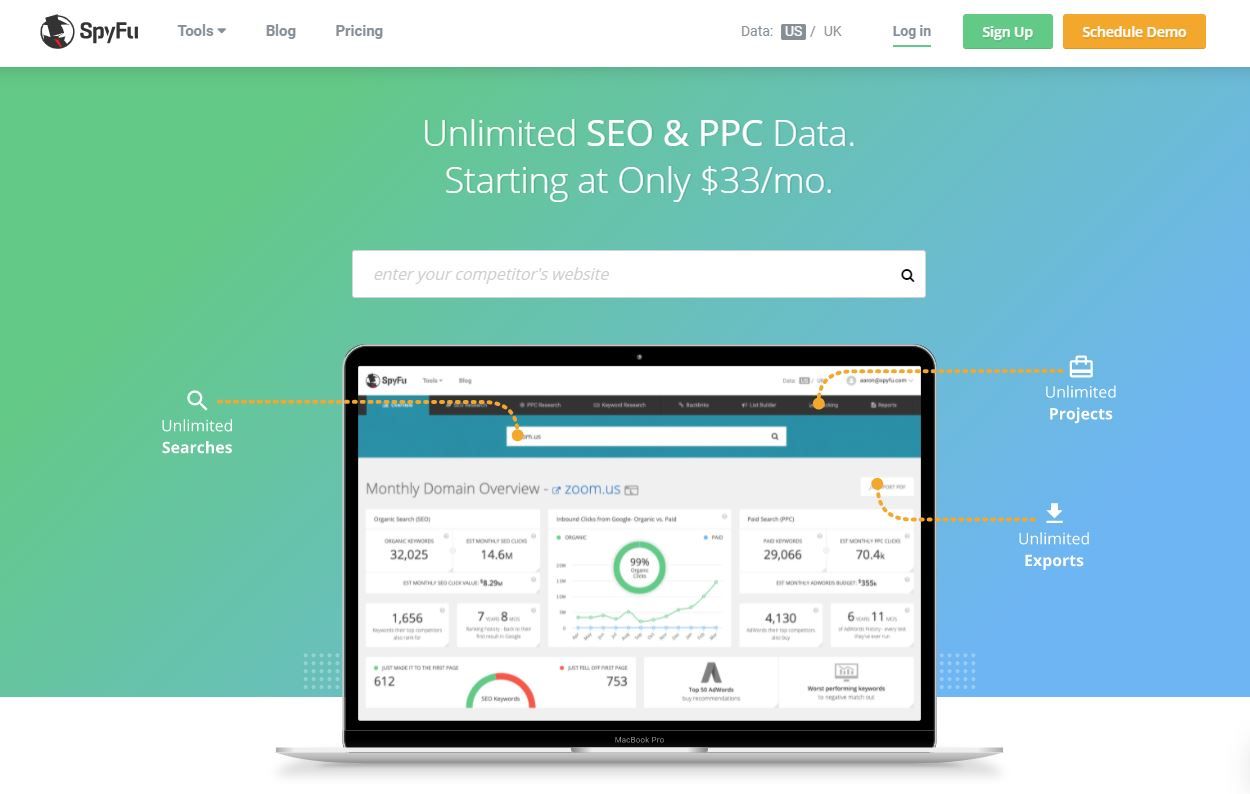 Price: $39 per month
From keyword analysing 2 to working with domain this application does a great job. This is the great option for small businesses that want to expand themselves and work hard to get on page one website. It helps small businesses to work on detailed search and content analysis. Its price is highly reasonable and does not make it hard for you to work with.
Ubersuggest
Price: Free
You may find other applications on this review to be more expensive than Ubersuggest. This low-cost tool provides you with features that other apps ask payments for. In spite of this if you want to use high functionalities and advanced features of this application you do not have to spend a lot of money. It's keyboard search tool it's fairly better designed than others.
SearchMatrix Suite
Price: $397 per month
Search matrix is a high-quality tool that most SEO clients prefer to have. Its ability to work with several projects at the same time. Moreover it has visibility graphs. It's best feature comes when google algorithm updates have been made in the past. This application is easy to use unlike other SEO applications.
SERPstat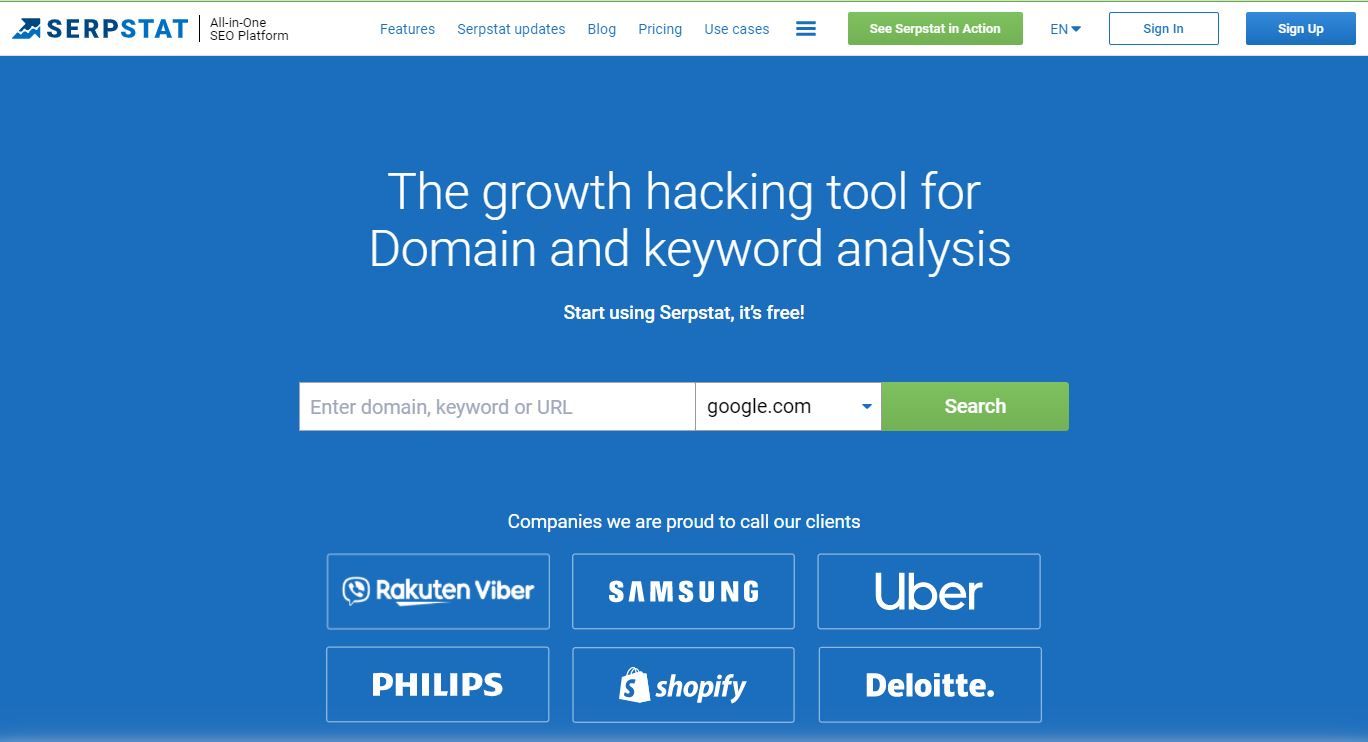 Price: $69 per month
This application covers all tunes. It is an all in one SEO platform including more than 20 tools. Its features consist of SEO friendly keyword research, bank link analysis, rank tracker, site audit and a lot more.This application is a fast growing SEO tool that provides small businesses and digital marketers to expand and diversify their business.
Seo Clarity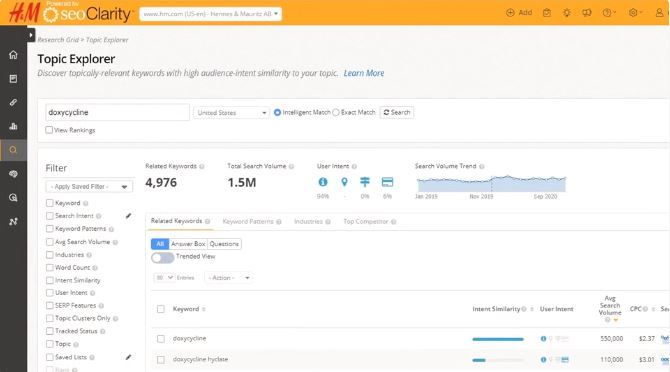 Price: $750 per month
Even though you will find this tool a little more expensive than others, it is still one of the best tools for SEO friendly content writing. It allows many multiple users, has a robust mobile and can track many domains. This application has high-quality keyword research four creating better content. Best part about having this application is that from time to time it creates new features and enhances its quality.
Agent Analytics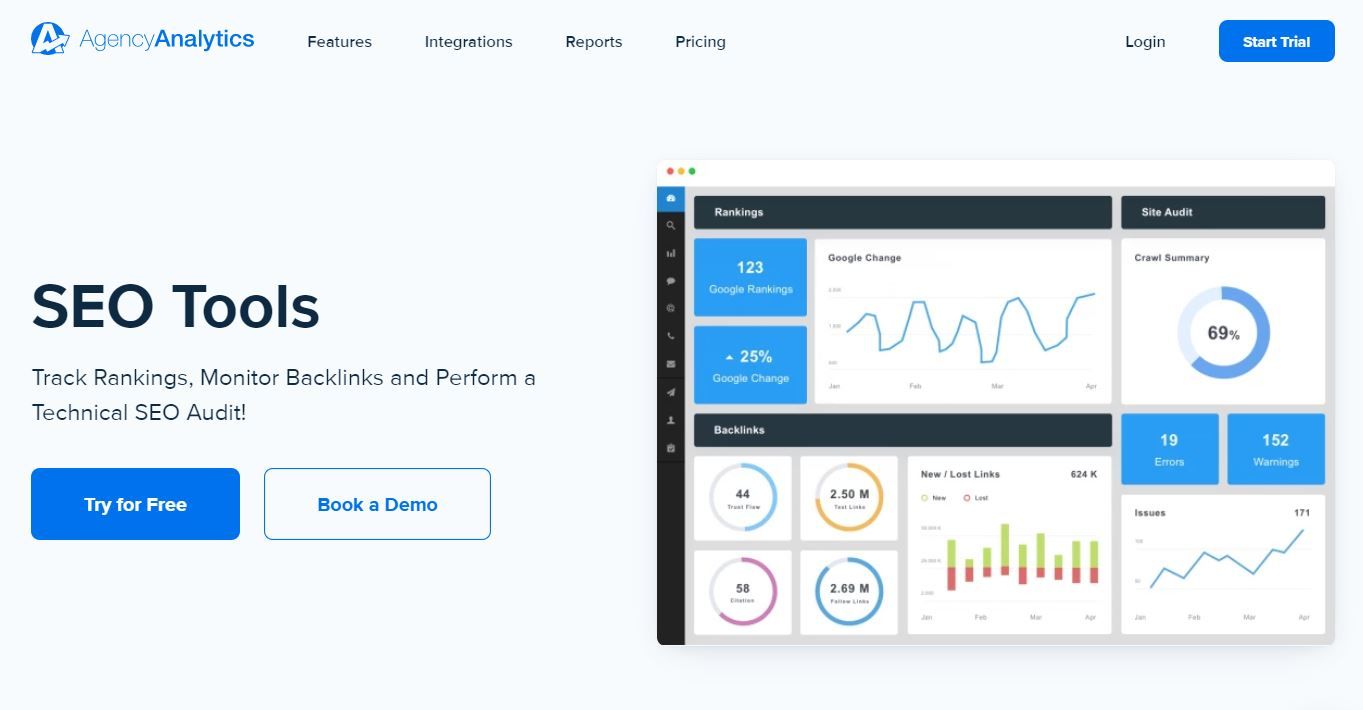 Price: $49 per month
This all in one marketing dashboard has excellent features and comes with a reasonable price. It has a SEO tool that is particularly designed for agencies. The best feature of this application is that it has a custom dashboard which saves time for clients and with its easy 2 to use drag and drop system.
CONCLUSION
Heavy are at the end of this review with the 10 best alternative is for semrush, this review will be very helpful for people looking for SEO friendly tools. You may find some of these applications to be comparatively more expensive than others.
However, one of the mentioned applications in this list is totally free for usage and offers different features. You can compare these top-rated software with one another and choose the best for the online growth of your project. These applications are best for digital marketers looking for ways to expand their business and get on page 1 of search results for the desirable keywords. Any queries and suggestions are welcome in the comment section of this post.