Probably the most powerful feature of Android is its ability to be customized. Modern android launchers come in various designs.One of the top launchers is Nova Launcher.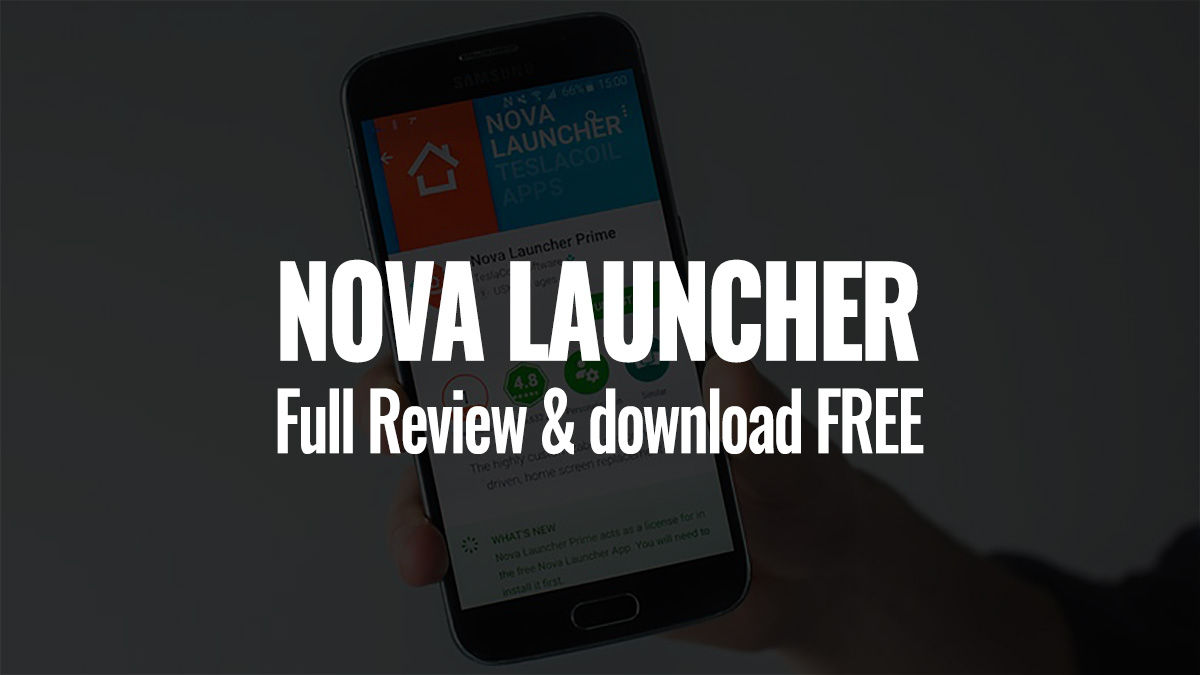 Nova launcher is a customizable launcher for the android phones with which you are able to control your home screen itself.It is the best styling launcher in android that acts as an app drawer.Here are some thrilling features of Nova Launcher…
1. Double-tap Lock
Nova makes it all easier for you by offering the Double-tap lock system on your android phone. Whether it is a Samsung Galaxy S7 or Nexus 6P, go with this feature and have fun.
2. Folder Icons
Categorize your apps by creating folders and drawers.An interesting thing is, your apps can be fitted in a custom grid. Insert rows and columns and configure apps and widgets according to your usage.
3. Hidden Apps
You can categorize your apps and keep the unwanted or never used apps hidden.Yes, have a clutter-free drawer that Nova feature lets you create to make it cooler.Go in settings, select apps and then Hide apps which you don't wanna use.
4. Scroll Infinite
Have a smoother scroll with the help of Nova launcher.The best part is you can enjoy unlimited scrolling. You can also keep all your favorite apps on a scrollable dock with up to 7 icons per page up to 3 pages.
5. Swipe Actions
There is a feature that allows you to swipe up on icons and folders to perform particular tasks.This is a fabulous way to get a great functionality out of the icons on your home screen and leave your device with a cleaner look.To enable this feature, you need to long-press on the icon you wish an additional action on and edit the 'Swipe action' menu.
6. Backup/Restore
Backup is something very important.In settings you have this option too so that no precious data is lost by you.So just before a wipe, you gotta export your settings and layout to get your data restored quickly.
7. Home Button
The only purpose of this feature is to make your home button more useful and powerful. The Home button will now make you love it as it is such an alluring feature.
8. Unread badges
Before they start working, the Unread Badges require an another app to be installed for its usage.TeslaCoil Software has made an app called Tesla Unread.Of course, nobody wants clutter in the notification bar. Basically, Unread badges feature puts a small badge on top of the app's icons specifying the number of unread notifications.
9. Gestures
This is the most volatile feature in Nova.To set up gestures in Nova, you gotta check into Settings menu by tapping the 'Nova Settings'icon in the app drawer.Now, scroll down to 'Gestures & inputs' then opt for 'Gestures'. Like, If you are used to launching the camera often, you can set a two-finger swipe to bring it up at once.
10. Night mode
One more good news about Nova is that you will feel quite cosy while using your phone at night even.It will be very pleasant on the eyes by activating the night mode and by changing the colours of the search bar, app drawer, drawer icon, and folders to distinct dark modes.