Wetransfer is a cloud storage app that can store huge files, documents, photographs, and videos without any difficulty. This long-term storage can help you to save and work with your team members in a single workspace. It supports not only android but ios devices as well. You can have access to all your saved files on a single device anywhere.
Wetransfer also allows you to keep password-protected documents and keep them safe.
However, not relying on a single cloud storage app and having different and even better options is good. Therefore here is a list of the 10 plus best alternatives for Wetransfer. You can choose wisely among these alternatives and choose from features to better pricing.
List of Best Alternatives to Wetransfer File Sharing App
SendGB
I personally prefer to use SendGB when not Wetransfer. That is one of the reasons why I consider SendGB as a strong competitor to Wetransfer. With SendGB you can easily send files up to 5GB to any user via a link or email without any issue. However, if the file is more than 250MB it can store for a maximum of 7 days and if it is less than 250MB then you can make it 90 days. In case, you are a heavy user you can upgrade to a preferred paid plan and get the most out of its storage services.
Smash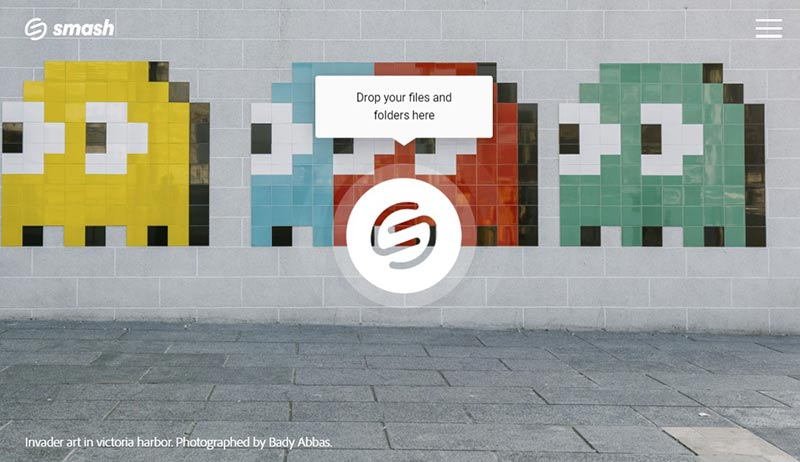 Smash is certainly a very good alternative to Wetransfer. With a smash, you can send large files without any issue to your colleague or team member without any issue via a link or send an email. The files are available on the server for up to 14 days in the free plan. Files more than 2GB can be subject to queues. However, with Smash you can easily send or transfer files without any limit.
From free, pro, team, and enterprise all can be worked with a small plan. The enterprise offers an unlimited number of users. Smash is a free as well as a paid version and can work with high efficiency. You can save your files and work without being worried about your files being hacked. Its free version is as safe as paid plans. When compared to Wetransfer it is better as it offers a more secure and yet easy way to transfer files.
Microsoft Onedrive
Price : Basic – Free/ $1.99 per month
Microsoft one drive when compared to Wetransfer is way better as it allows you to access, edit and even share your files from wherever and whenever you want. Even if you lose your device, your files will be safe with Microsoft one drive. This alternative to Wetransfer gives access to stay connected. It enables you to share photos with family, friends and connect with office apps in no time. If you are using one drive on a desktop then you need not worry about space as it does not take space in your device and yet gives access to all its features.
Google Drive
Price : 15 GB is free/ 100 GB $1.99 per month
Google drive gives easy access to all your content without any ads popping up. Google Drive enables you to see all your files, photos, documents, and all your content with a single login. Google Drive gives protection to all your files and does not use your content for ad promotions. It stands out better than Wetransfer as it transfers many files in a single go and is free for over 15 GB.
Dropbox
Price : Basic – Free/ $9.99 annually
DropBox stands up better against Wetransfer as it offers better pricing and more abilities. It can send much larger files than Wetransfer. It does not sell ads and therefore is best for professional usage. With greater storage space, it also offers it is protected with a layer when transferring files. Dropbox is a smart alternative as it offers a workspace where you can connect with your team and create content together.
Sync
Price: $ 15 per month
Sync allows you to save files and any document without any storage space issue. It allows you to connect with all your team and office members and work in one space. You can transfer files over any device in a secured manner. In this way, you can get updates of your office work and with your team members as well. Sync is best for professional use when compared to Wetransfer as an alternative.
Price : $ 175 one time payment/ premium – $ 350 one time payment
PCloud is one of the best storage apps and can store all your files and documents in a single folder. Not only this but it also offers better plan values and gives a better security system. Your files are secured with an additional layer and you do not have to worry about your documents being unsafe or accessed by a third person. It gives a huge storage space of 10 GB for free, so if you are a single user then you can use Pcloud for free.
Mega
Price: Free plans and paid plans range from $4.99 to $2.29
MEGA gives you a generous amount of free storage space up to 50 GB! MEGA is an underrated cloud storage app but gives great facilities to its users. It comes with end-to-end data encryption and is therefore safe for usage. You can access this app on your ios and android devices. Not only this but you can use MEGA on MAC and windows. With this huge variety, security system and free storage MEGA stands out better than Wetransfer.
IceDrive
Price: Free for 10 GB
Always looking for new features, offers, and updates? Then IceDrive is the best choice for you. It gives up to 10 GB of storage for free and is one of the most proven best alternatives for Wetransfer. iceDrive gives access to new storage platforms for better availability. If you are a professional user who always has issues saving documents or a professional photographer who wants to save all photos in a single folder then IceDrive is the best option even when compared to an app like Wetransfer.
MASV
Price : $0.25 – $0.10 per GB
MASV has storage and functionality that is almost similar to each other. It is a good tool for videographers and content creators to save their files in a single folder. It is a reliable source for end-to-end encryption. It can transfer files that are very large and you are unable to send.
You can transfer files with maximum speed. So if you are a busy user then MASV can work best in your favor.
Hightail
Price : Free – $36 per user/month
You can create documents in hightailing and share them with your team members. It is best for usage for the working class who need to work on files on a daily basis. Moreover, hightail makes it easy for you to organize your photos and files when compared to Wetransfer as an alternative. It gives a 14-day free trial without sharing any card details. This will make you understand how this tool works and if you are comfortable with it or not.
Conclusion
Here towards the end of this review you now have the 10 plus best Wetransfer alternatives to choose from. You can choose the best of the best and work according to your comfort. Some of these cloud storage apps give free trials and even basic plans for free, so you can choose wisely even work for free.
These highly secured apps can keep your files safe and secure with no worries. Professionals like photographers, videographers, and other businessmen and job people can save their files in any of these cloud apps. Let us know about your review in the comment section.