Gutenberg is the new editor for WordPress. Initially, it received a lot of criticism from WordPress users all over the world. However, now people have become used to it and it also offers you much more customizations and features. With Gutenberg, you can add various blocks that have certain customization options.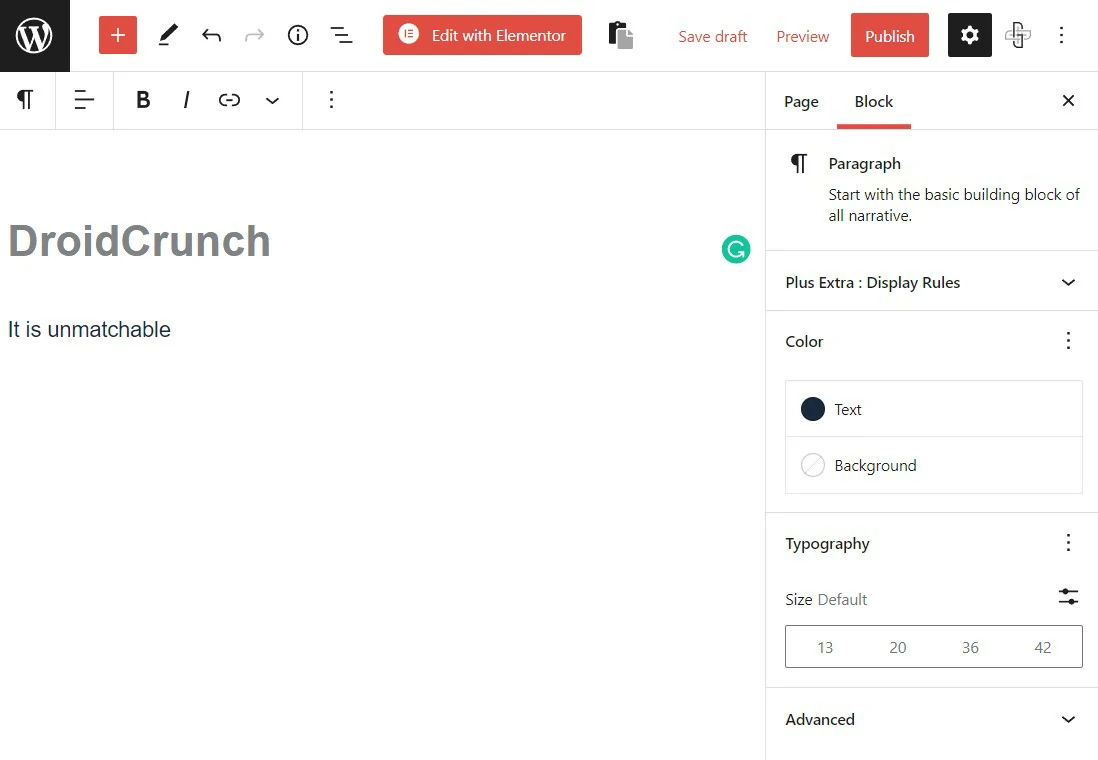 Now, you can easily add colors, background colors, and set alignments for various items of the block.
If you want to see Gutenberg Editor in Action, you can visit this website.
Although you can create columns, and row layouts and include exciting blocks to make attractive pages, it still lacks customizations that you may need. Alternatively, the blocks are very basic and offer very few options to customize them.
As such, if you are a Gutenberg user and want to extend the blocks to add more features, you have to install Gutenberg Blocks Plugins.
There are many Gutenberg Blocks plugins in the market, and here we are going to talk about The Plus Blocks for Gutenberg by Posimyth Innovations which is one of the best plugins for Gutenberg.
Plus Addons for Gutenberg Overview: Some Blocks
Display Rules
With plus extra display rule feature you can easily set the display rules. There are various options available to you for setting the display visibility. For example, you can here set the visibility rule in such a way that the block is displayed only when the browser is Google Chrome or the user is logged in.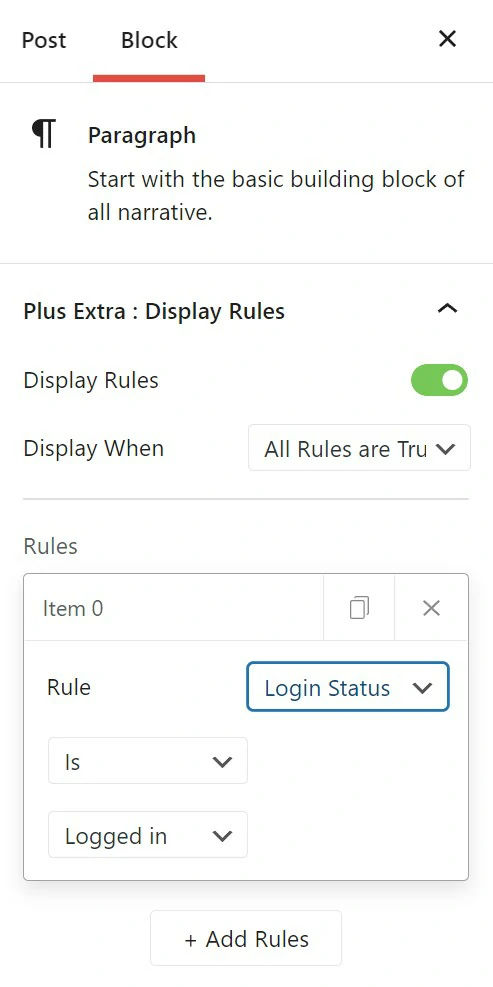 Stylish List
The plugin offers you a stylish list widget with the help of which it becomes easier to create stylish list items. For each item of the list, you can set the content dynamically, set URL, choose an icon, set hint, set tooltip, and more. You can beautify your posts with this kind of stylish list.
Data Tables Block
Tables are very important while the normal table block does not offer many customizations. As a rescue, the plus blocks offer a data table block that gives you the capability to fetch data from CSV files and Google Sheet as well. There are many other customization options available as well.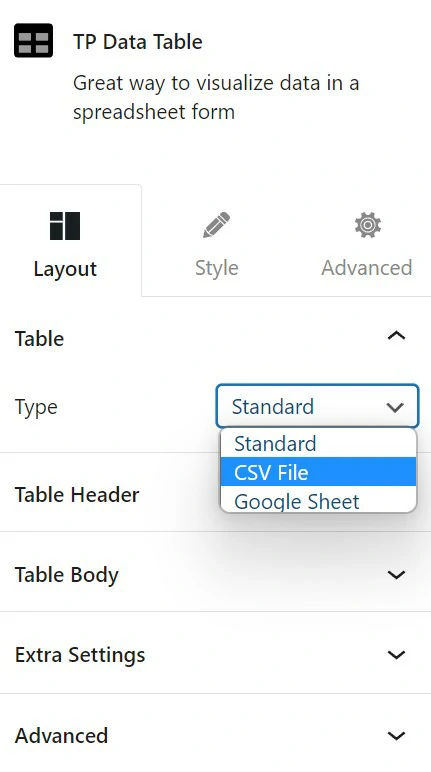 Accordion Block
This block is very useful and allows you to create accordions in your posts. There are many options in this block to customize the accordion along with the schema option that enables the SEO schema for the accordion.
Pricing Block
With the pricing block as the name suggests, you can create pricing sections. Each pricing plan column does contain many elements with dynamic options. You can also show or hide any of these elements such as ribbon, button, or previous price. Multiple styling options allow you to further change the look for some of the elements.
Team Member Block
The team member block allows you to create a team section. There are a couple of styling options as well. The block is specially designed to allow you to create a section to showcase the users whether they are team members, editors, or project members.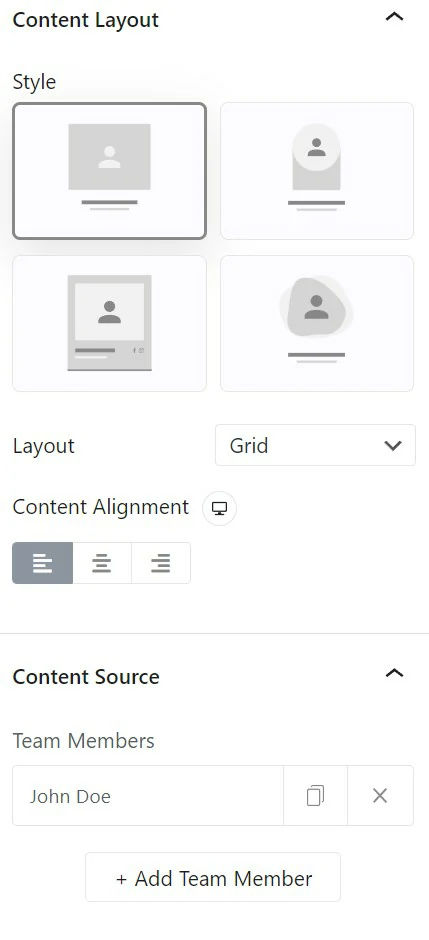 Advanced Button Block
The Advanced button block for Gutenberg allows you to create the buttons in your post. There are many exciting controls available for these buttons where you can easily set their styling, color, and much more.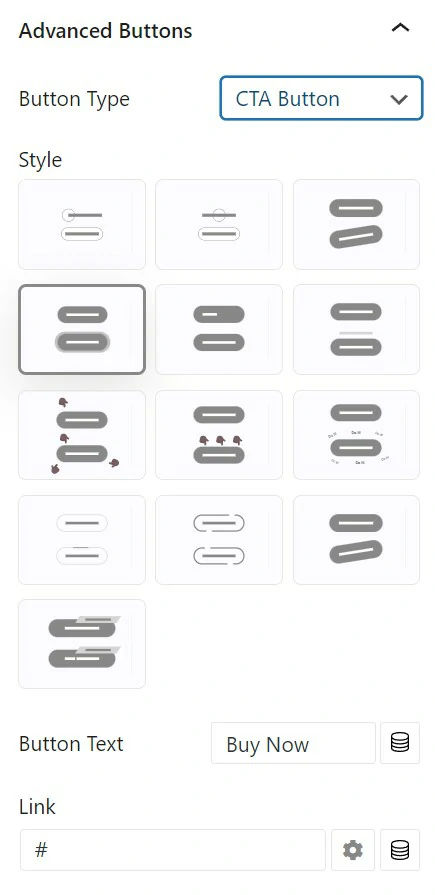 The Plus Blocks for Gutenberg Features
Performance Ready
The plus blocks for Gutenberg are fast loading and performance ready. It is very well coded and keeps your pages super smooth and fast. However, there is no lack of customization in the blocks that are available.
50+ Exciting Blocks for Gutenberg

Like any other Gutenberg blocks plugin, it offers you many blocks for the Gutenberg that suffice various design and dynamic needs for your pages. These blocks include some core blocks such as Row, Columns, Spacer, etc., some essential blocks, creative blocks, marketing blocks, tabbed blocks, section blocks, and social blocks. Essentially all the blocks are categorized into these categories.
Advanced Customization Options
All the blocks have the essential customization configurations so that you can make necessary changes to them. The blocks are very detailed so that you can achieve exactly what you want.
Supports Dynamic Content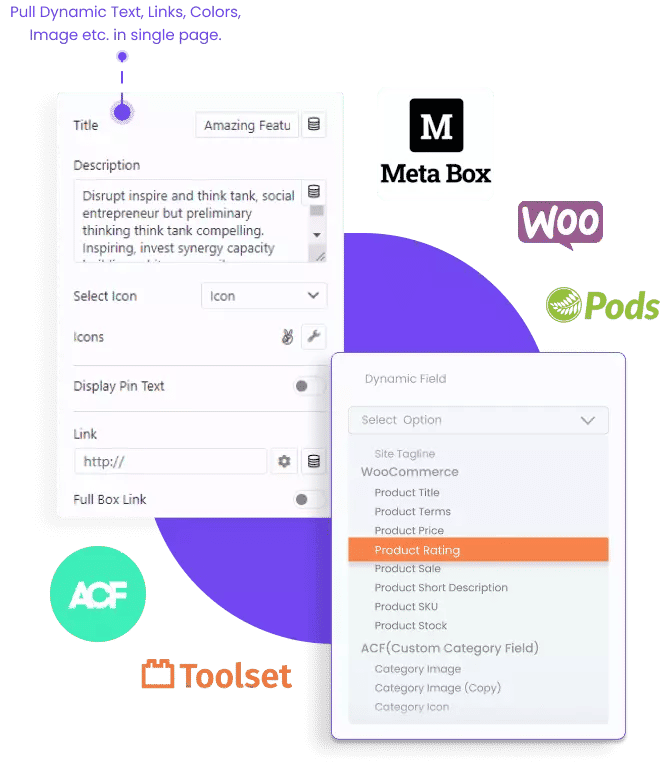 You can create advanced dynamic websites with plus blocks where you can easily populate the dynamic post meta. It supports ACF, Metabox, Toolset, and Pods Content. It unlocks tons of possibilities and lets you create nice dynamic pages and posts.
Global Colors, Typography & Spacing
You can set the Global color properties, typography, and spacing properties so that easily reuse them dynamically for your various blocks. It makes your design workflow super smooth and reliable. Changing the Global property now will affect all the blocks that use the property.
Cross-Browser Tested Animations
The animations used in the blocks are gonna work on all the modern browsers so you will not face any cross-browser compatibility issues regarding the animations.
Minified CSS & JS per Page
The plugin minifies the CSS and JavaScript files so that your website can load faster. Minified code looks hard to read but it is the way how developers allow downloading fewer bytes and facilitate faster page loading.
Boost Marketing & Sales
With the help of Plus blocks, you can boost up your marketing and sales pages. There are many blocks that allow you to add various features that help you in that. For example, CTA blocks, advanced buttons, coupon codes, and social media blocks allow you to increase conversion on the website.
No Coding Knowledge Required
To use these blocks you don't need to have coding experience. Some advanced widget however requires understanding while the information about those blocks are easily available on their documentation and Youtube channel.
Frequent Updates
The plus blocks plugin is often updated to fix the various issues over time. They also keep it compatible and bring in new blocks and features so that you can achieve more.
Excellent Support
The super responsive support of developers always makes you super satisfied. They leave no stone unturned to surprise you with their quality of support and resolution of queries. It is one of the crucial components to consider before buying any plugin. They have video tutorials, online documentation, a Facebook community, and helpdesk support.
It is always recommended to first check your query on their documentation and Youtube, if you don't find the answer then you can raise queries at the helpdesk or on their Facebook group.
Facebook Community

They have a dedicated Facebook group for the Plus addons for the Gutenberg plugin where you can raise your questions to get an answer.
The Plus Addons for Elementor Pricing
You can start using the plugin for as low as $19 a month with a single site license. Below are detailed pricing plans and benefits:
| Starter | Professional | Studio |
| --- | --- | --- |
| 1 website | 5 websites | unlimited websites |
| $19 | $49 | $79 |
| 80+ Pro Blocks & Features | 80+ Pro Blocks & Features | 80+ Pro Blocks & Features |
| 300+ Ready to Use UI Blocks | 300+ Ready to Use UI Blocks | 300+ Ready to Use UI Blocks |
| 14+ Website Templates | 14+ Website Templates | 14+ Website Templates |
| Global Brand Manager | Global Brand Manager | Global Brand Manager |
| 1 Year Updates | 1 Year Updates | 1 Year Updates |
| 1 Year Customer Support | 1 Year Customer Support | 1 Year Customer Support |
| 60 Days Friendly refund Policy | 60 Days Friendly refund Policy | 60 Days Friendly refund Policy |
Yearly Pricing Plan
In lifetime plans, the only change is pricing, and you get lifetime updates and customer support.
Over to You
To my understanding, plus addons for Gutenberg completely outplay other plugins in the market. The features, level of depth, and customization options, it's just outstanding. With this plugin, you can create some great landing pages, posts, and completely dynamic websites without relying on the website builders such as Elementor.
The Review
The Plus Addons for Gutenberg
The Plus Addons for Gutenberg allows you to add some additional blocks to your library. These additional blocks are very powerful and support dynamic content and advanced customization options. With the help of these blocks, you can create awesome landing pages and posts without relying on page builders.
PROS
80+ Pro Blocks & Features
Website Templates
Advanced Customization Options
Faster Page Loading Experience
Awesome Community
CONS
You have to sometimes disable some features or your library is all filled with so many blocks that you most often don't use.
Review Breakdown
Easy To Use

0%

Features

0%

Compatibility

0%

Support

0%

Brand Trust

0%

Value for Money

0%

Integrations

0%
The Plus Addons for Gutenberg DEALS
We collect information from many stores for best price available
Best Price
$19