Spying has been a thing not from just these few years but it has a long-gone history. It has come from the time of great kings and their empires. If you look at today's situation you will see a lot of different ways that help you to get to know others without even being in physical contact. It can be done through many ways like miniature cameras, tracking through different mobile apps, CCTV cameras are in common use nowadays.
These top 15 spy apps for android will help you to grasp all the information needed from the target cell phone. It has a very powerful effect, any kind of theft, illegal activity can be tracked through these conveniences. Spying apps is another such way. However these apps can be used illegally or legally, it depends on the purpose of the user. It can help you to track your child's phone, employee's laptop, or any android device.
Here is the list of the top 15 best free and paid android spying apps, go through this article to know and choose from the top most rated apps. These monitoring spy apps are a need in today's world, where parents are working and worried about their kids. Although these spying apps can be way over the line in some cases. One must know the purpose of using these spying applications. The best free and paid spy apps for android 2021 and 2022 are listed below. Some of them are free, however, some are paid and for most of these spy apps, there is a free trial available.
Top 15 Best Spy Apps for Android & iPhone 2021 (Latest)
MSPY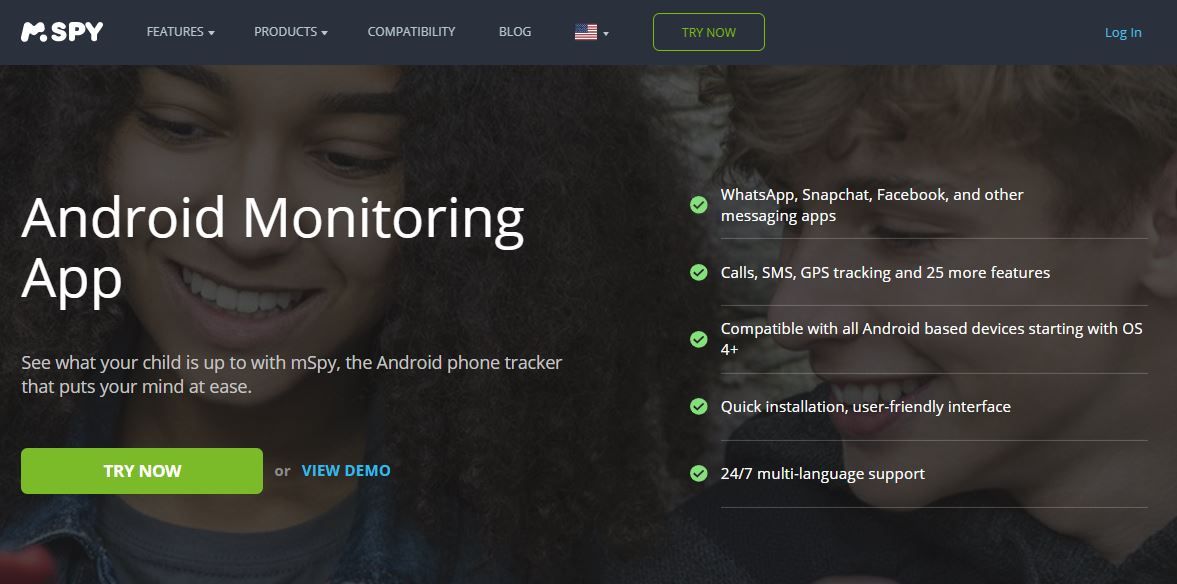 This is one of the best android spy apps. Available on both android as well as iOS, this app is extremely efficient. It takes less than five minutes to set up this app and its price is less than a dollar per day. There is guaranteed invisibility on this app and the icon does not display. It can support not only one or two but a lot of devices at once. This app includes calling, all the social media apps, messages, and location as well. In addition to this systems like Wi-Fi, calendar, email can also be tracked with the help of this app. 
uMOBIX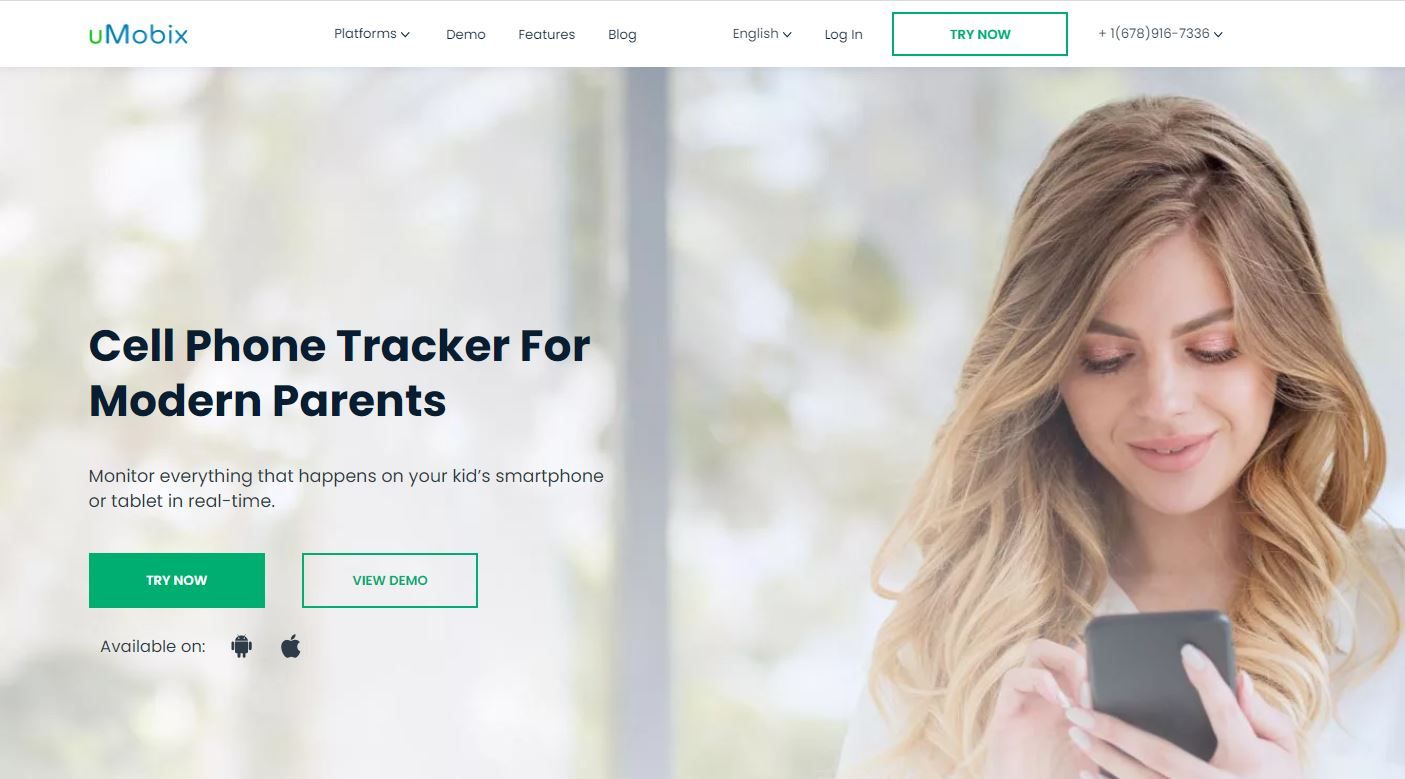 This is another of the spy apps that can be downloaded on iOS as well as android. The creator of this app is so confident that he has created a demo page for people to use it. You can track your kids' mobile as it gives you a sense of parental control and lets to know about their social activities without letting them know the targeted person. However, this app requires payment as it is not free.
FlexiSPY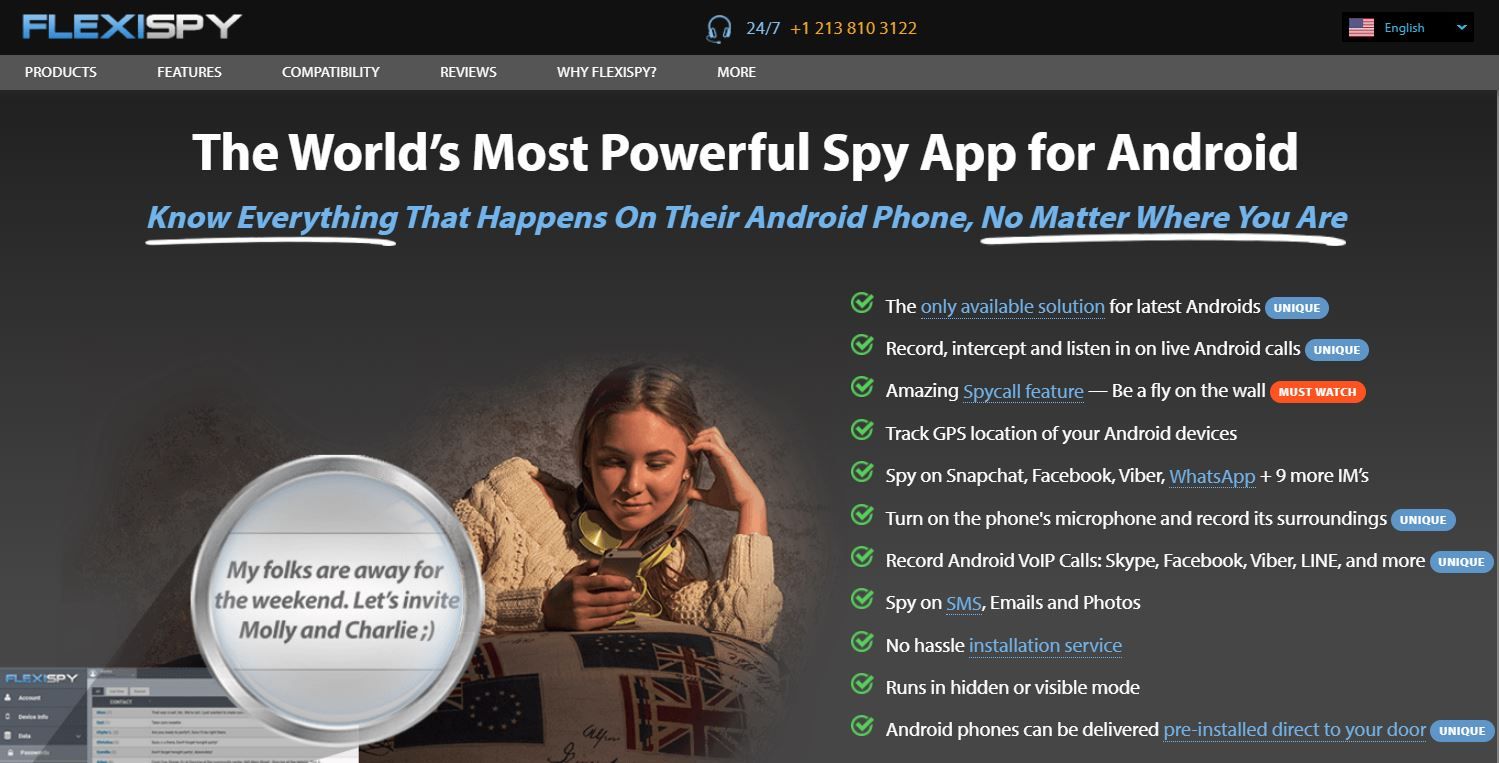 This app is rated among customers as up to 4 stars. Flexi spy is a great app to track text messages, calling, GPS as well as social media. For parents to keep an eye on their kids' activities, this is the best app. This app also lets you record all the callings on your mobile without even touching their device. This app is easy to set up and gives a lot of features to its customers. It is among the top-rated spying apps.
Mobilespy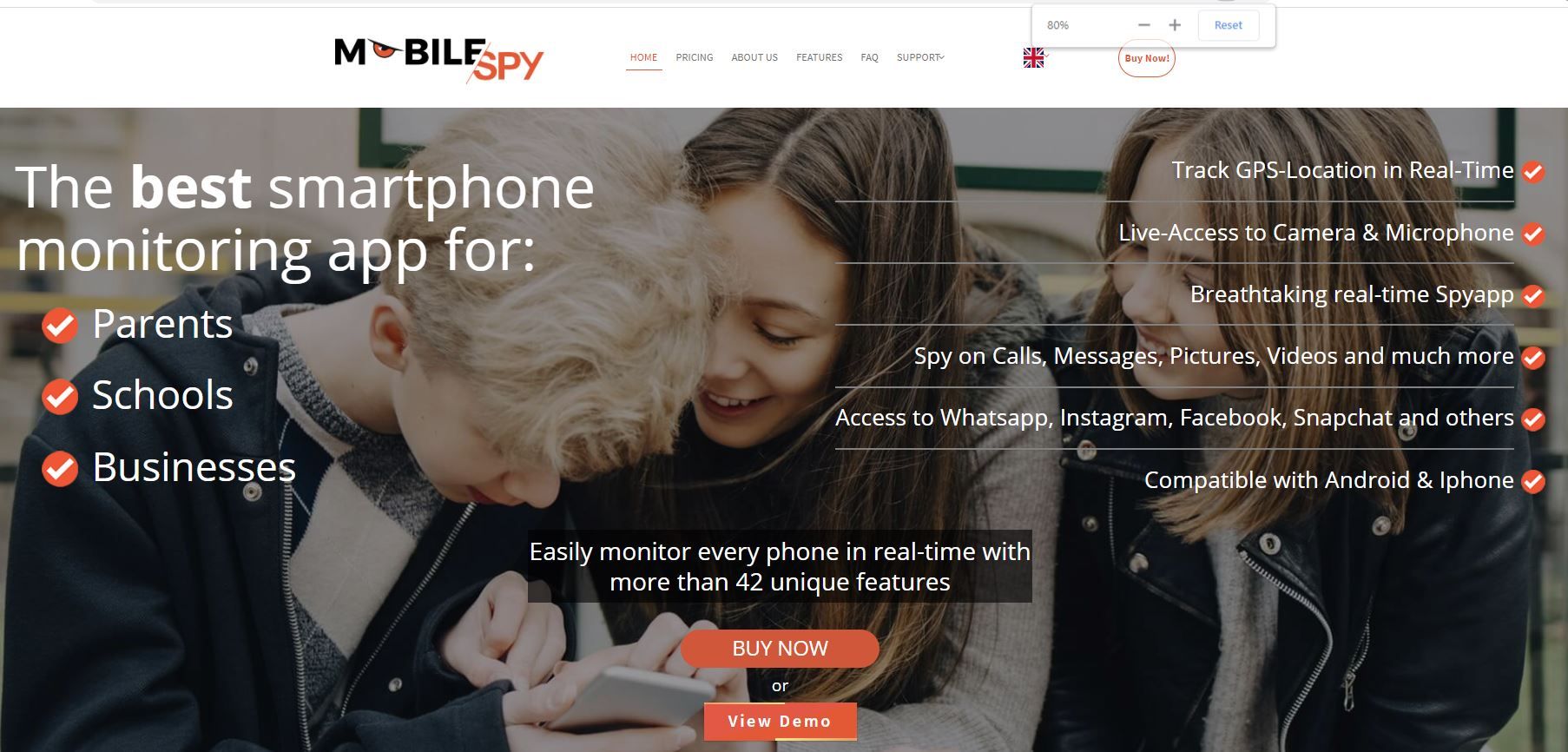 Instead of being worried about what your child may be doing at home, you can keep an eye on their activities. Mobile spy has a free trial facility as well as it has an easy installation process and a live spy dashboard. This app tracks all calling history, text messages, all the Internet activities, and GPS tracking is also available in this app. However, email tracking on this app is only available on iPhone and BlackBerry and not on android devices. Its basic addition of pricing is $49.97 per month and for premium, it is $69.97 per month.
XNSPY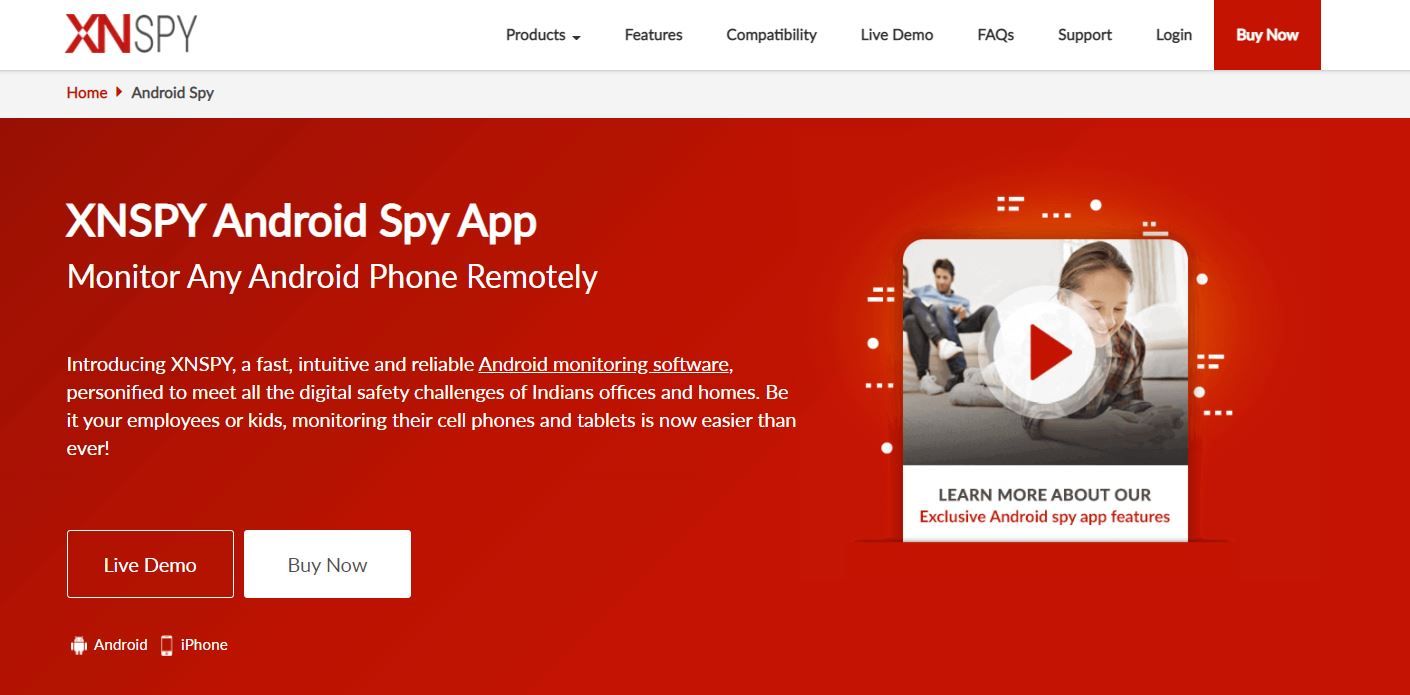 This app has among 3.26 starting with the review of 283 satisfied customers. Its users are usually happy with the purchase of this app. It helps you to track a lot of applications like Like text messages, calling, tracking calling history, Social media apps as well as location tracking and email. Applications like Instagram, Facebook, WhatsApp, Snapchat can also be tracked through this app. If you want to track your employees' activities, then this app is best suited.
Minspy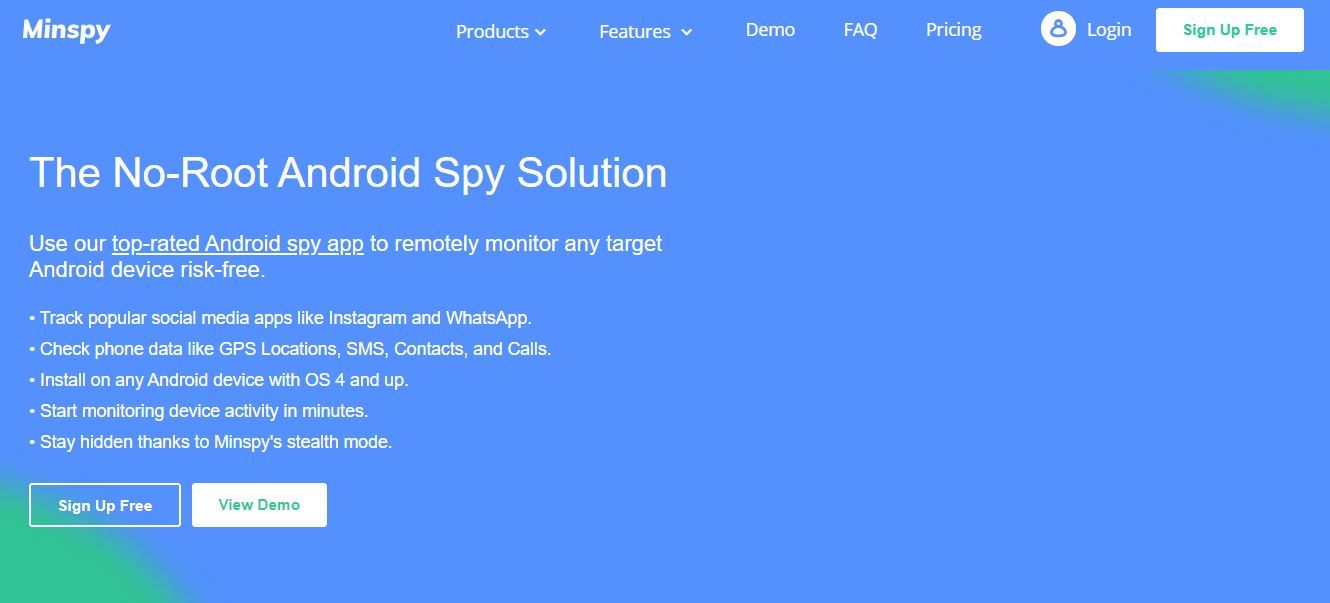 Once you visit the site of this app you will see a lot of features popping out like text message browsing, photos and videos, social media applications, and calling. While verifying these apps it is seen that all of these applications work flawlessly. Browsing as well as calling history can be tracked through this app. The best feature you will come across well using this app is that you can even see the deleted messages of the target device. It gives you 100% invisibility and the app icon does not show up.
SpyBubble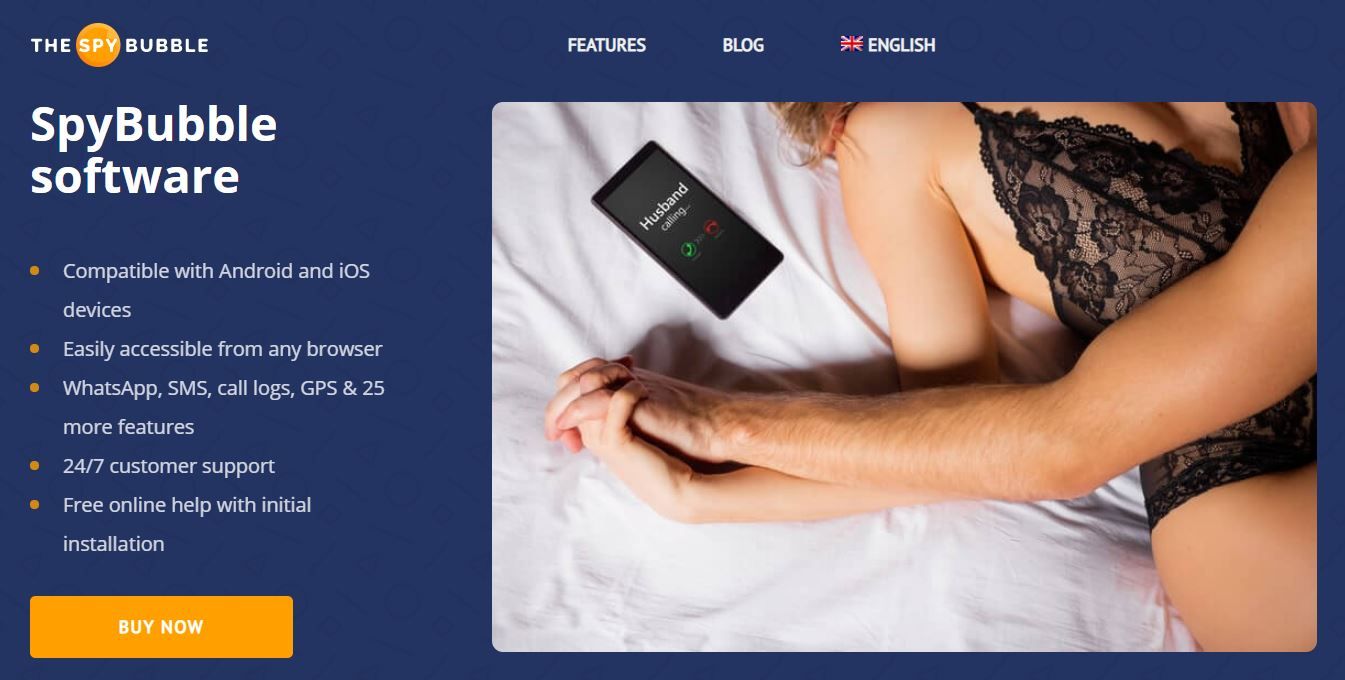 Spy bubble is a highly compatible application. It has featured a lot of languages. This application is highly reliable and walks effortlessly. This application gives you access to the trackers browsing history, calling history, photos and videos, social media applications, keylogger, and Gmail account as well. Its interface is intuitive and easy to control. This app gives you control over GPS and Geofencing as well. Unfortunately, this app is detectable.
Spyier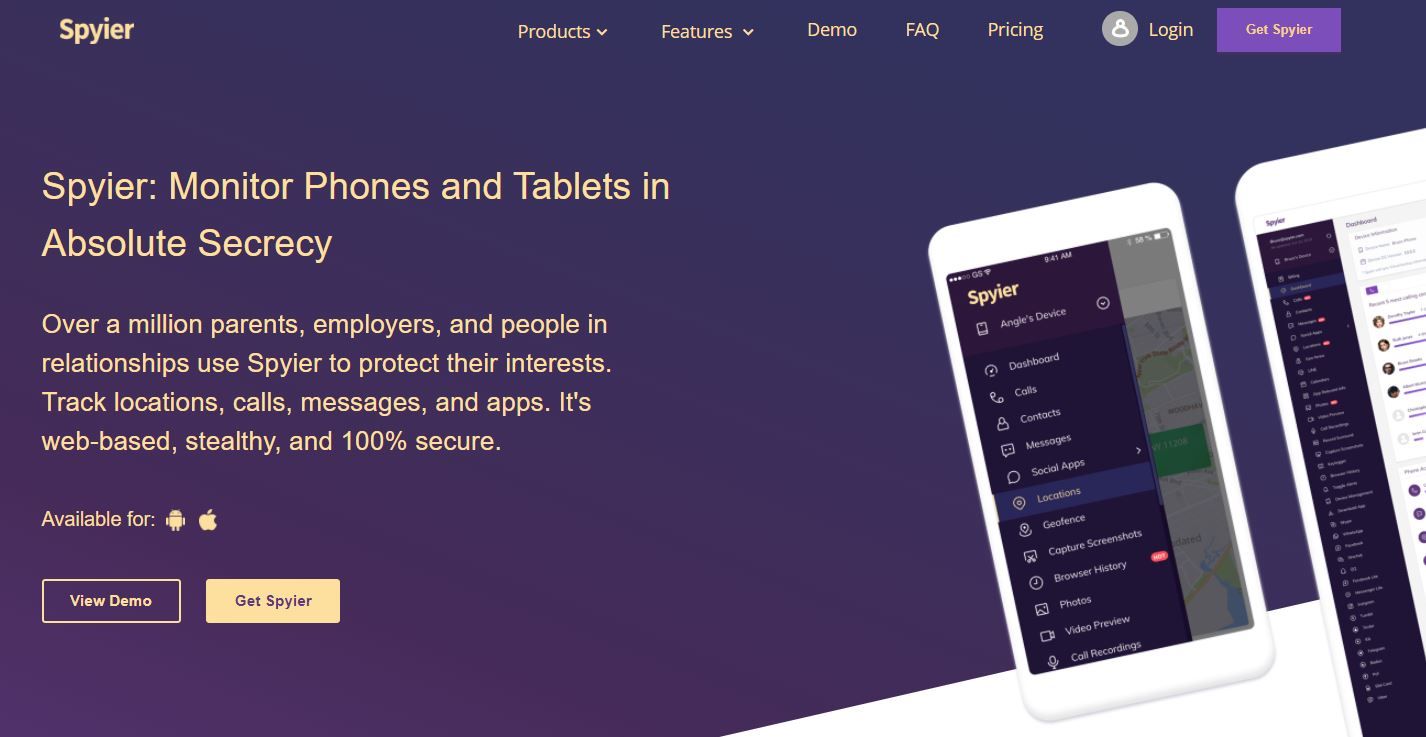 With good customer service and guaranteed results, this app is highly reliable. It is a teen save app. It is a popular phone monitoring app And and works efficiently for both android and iOS devices. It has a lot of features like calling, text messages, monitoring social applications, and GPS tracking. This app is web-based and works on any web browser.
Spyic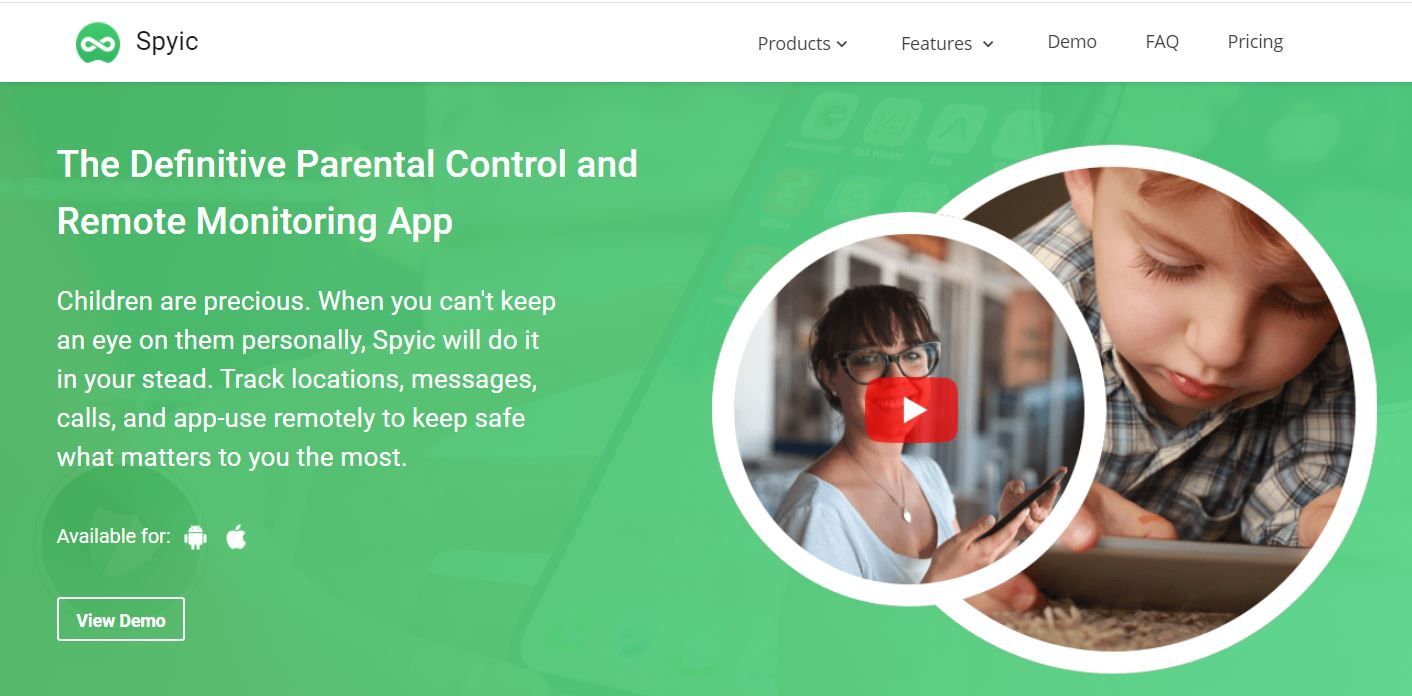 When you search for the best fine app you will see a spike as on the top list The. This app works both on Android as well as iOS very efficiently. It comes with a lot of functions like location tracker, message monitoring, call monitoring, and browsing history. This ghost app is not detectable and is highly secure. It gives you access to almost all applications of the targeted device. If you wish to keep track of your child's activities or your spouse then this app is highly recommended.
MobiStealth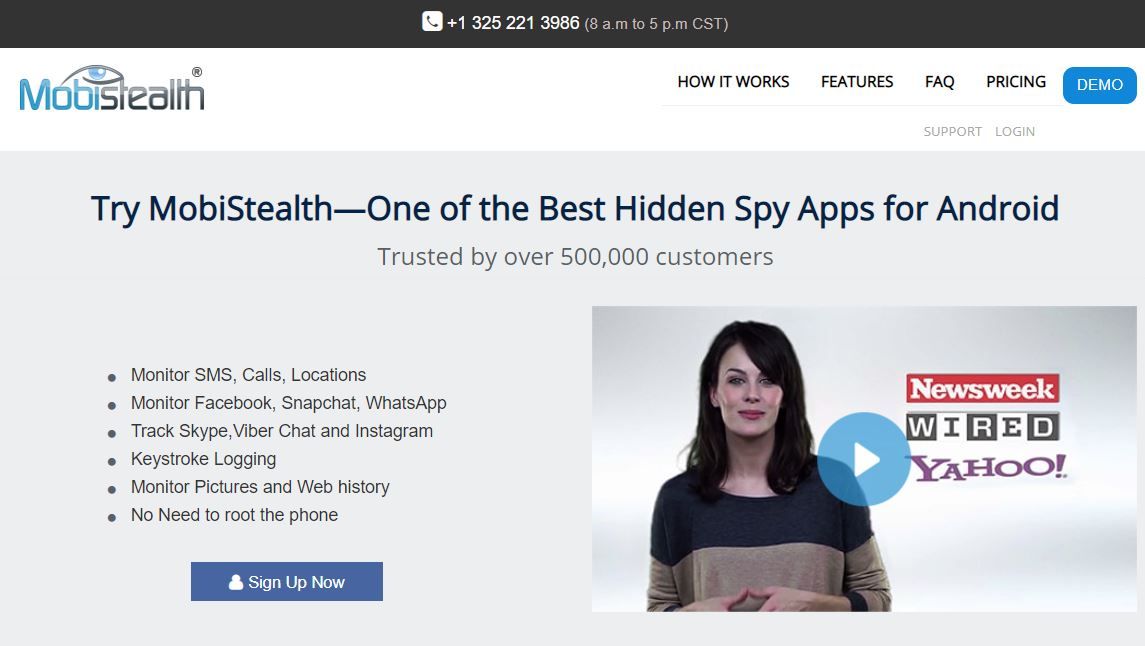 Movie stealth is a well-working application and supports a lot of features. However, this application is unable to keep recordings of calls. It is a highly reliable and secure app. This application is compatible not only with mobile phones like android and iOS but also Windows and Mac as well. You do not have to be afraid of being caught as this application is undetectable on the targeted device.
iSpyoo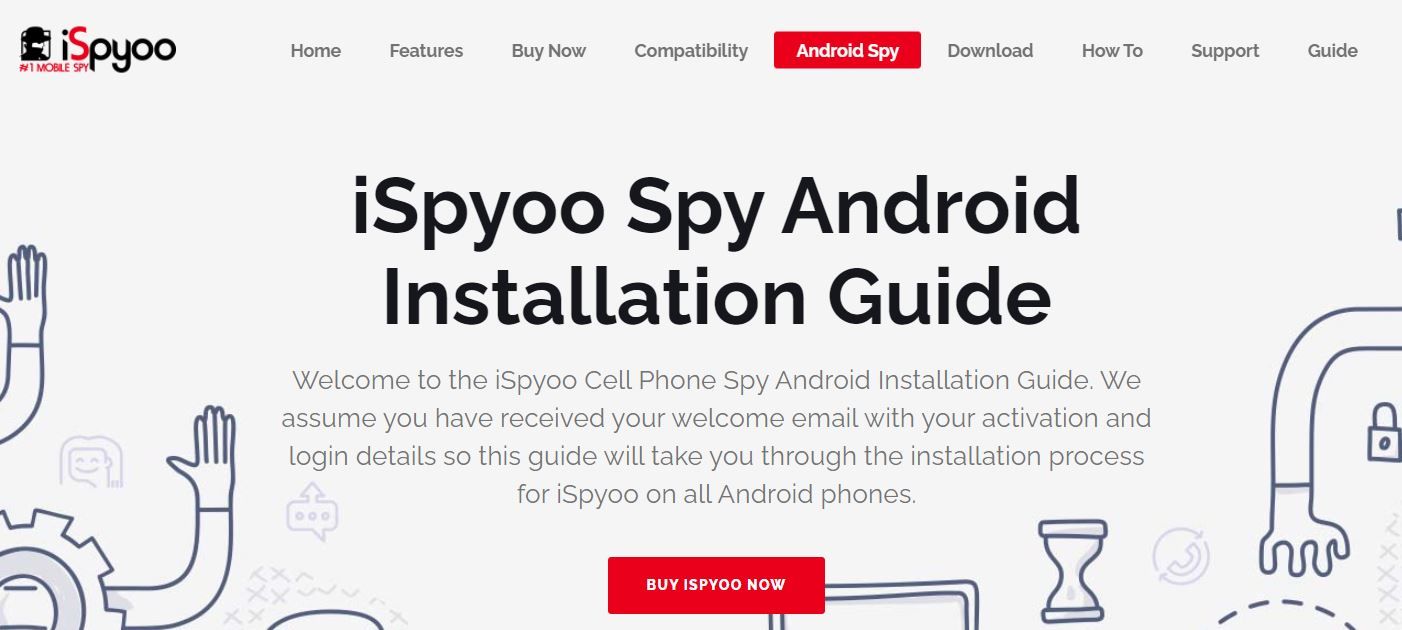 This application is not that popular. It is positioned as one of the best among spying applications. This cell phone monitoring application can be installed on iOS as well as android devices. It is hundred percent hidden and is undetectable, therefore you did not worry about being caught. This application does not support call recording like Flexi spy. If you are using this application on iPhone you need not install this app you can directly use it through iCloud. However, no such facility is given for android users.
Spyera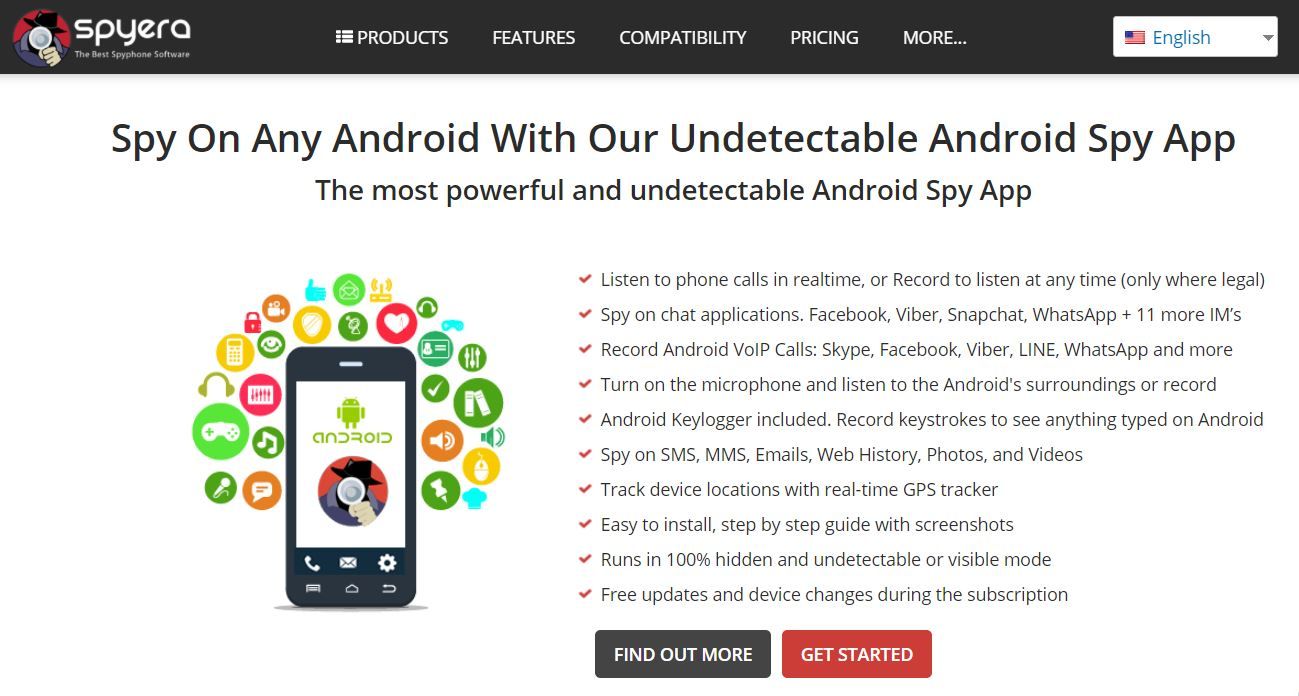 This application was recently updated last year in January 2020. This Hong Kong-based phone monitoring application Is highly convenient. This application allows you to record and track calls, it also helps you to transfer files from the tracked targeted device. The targeted device can be a computer or a mobile phone. This application also has a password grabber and live call recording, it keeps you updated with the targeted device.
IKeyMonitor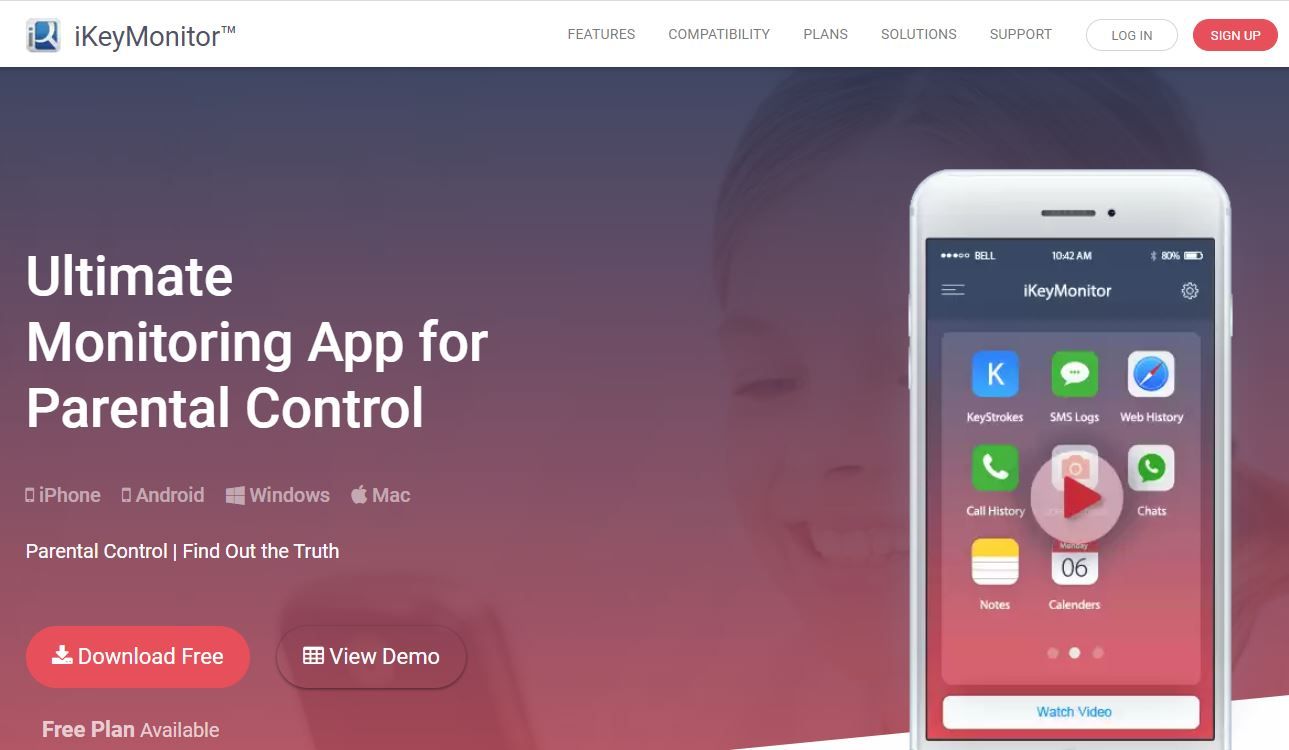 IT monitoring is an application that helps you to keep track of the targeted device even without an internet connection. This device has a notification system that helps you that keeps you notified of the recent happenings of the targeted device. It is the best application if you want to keep an eye on your employee's work or your child's activities when you are not around them. This application gives you full parental control and works both on Android or iOS devices. It includes a lot of features like a GPS tracking system, calling, social media applications, and text messages.
Highster Mobile's Spy App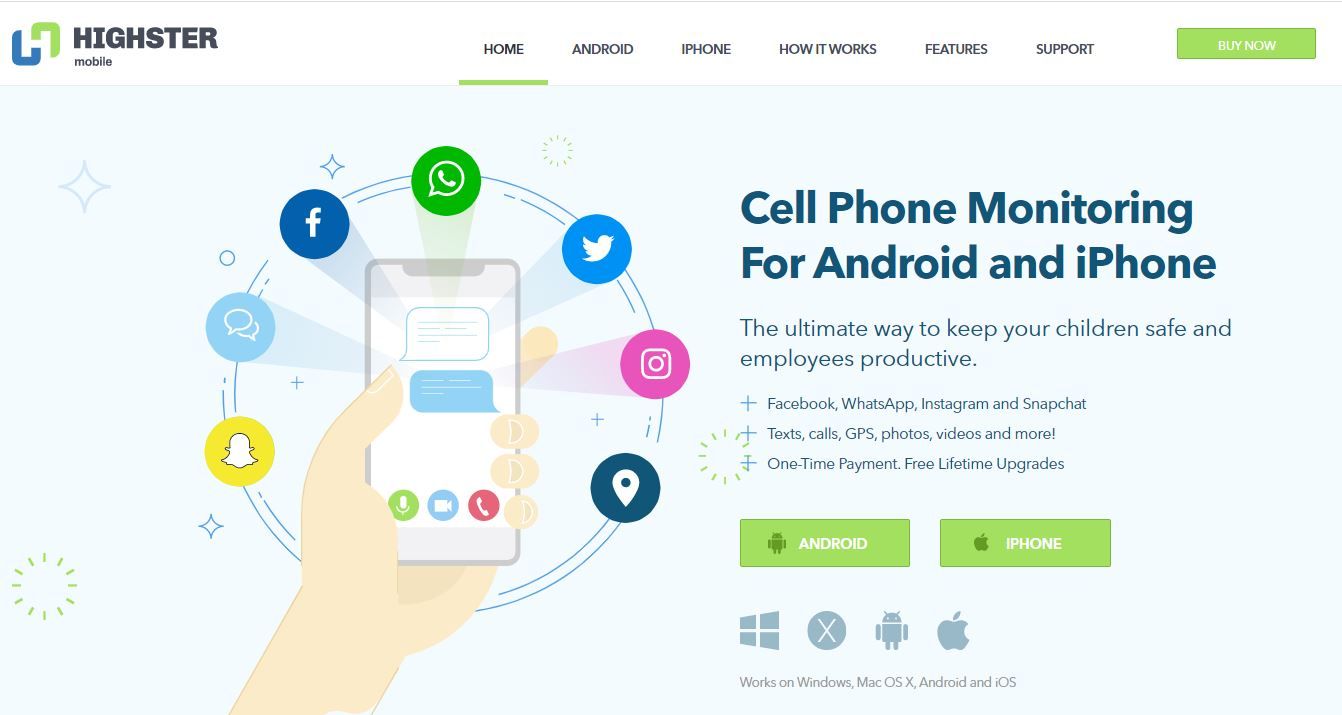 Highster is a little popular among customers.
This app needs itself as among the top-rated however statement contradicts itself. This application is not that reliable and usually, customers are dissatisfied with its purchase. This application does not have a call recording. This application only has a rating of 1.73 stars and has not yet upgraded its features.
HOVERWATCH

This application supports call recording which has high clarity. It is among the top-rated spying apps. It also provides you with high features like call recording, GPS tracking, message monitoring, photos and videos monitoring, and also social media application tracks. This application is very easy to use, therefore it is best for parental control. You can track deleted messages as well. This application also allows you to preview taken screenshots which will eventually give you an idea about the activities going on in the target device.
CONCLUSION
Now, we are at the end of this review with a list of top-rated best Android spying apps. However, these differ from each other in many ways. Although the purpose is the same, that is to spy many apps have camera availability, some have tracking features and some have both of them including many other unique features as well. Best spy apps for android are listed above to download for free. According to your requirement, you can choose from these top-rated apps in order to fulfill your purpose. From tracking your kid's phone, keeping an eye on your pet even when you are at work, two keeping records of your employees, everything can be done through this app yes. Any queries and additional information are welcome regarding these apps mentioned above.