Similarweb is a platform that will help you to get digital research, website development, e-commerce, and investing in sales with high lead generation. It has a lot of trusted Digital brands.
When it comes to the features of Similarweb you will see a lot of them to be of high efficiency. You will be able to uncover all of the top keyword trends and work with the latest content required for your audience. You will be able to get fresh keyword data and take advantage of real traffic insights as well.
Similarweb provides you with up-to-date data and has weekly keyword data for your content.
Competitive research is a very strong marketing strategy in order to enhance your content and rectify its weakness. This will lead your website to a high ranking and get organic traffic. Similarweb is the only tool that stands apart from the crowd and takes a different approach in giving you data based on real user searches and even engaging you to create strategic and data-driven marketing plans.
However, relying on one single source can lead to your website at a risk. If you need to switch to alternatives, here is a list of some of the most efficient alternatives for Similarweb for your usage. These offer a lot of features for your content for high-ranking through the use of the right keyword research. Go through these alternatives for Similarweb and choose the best-suited one for your website.
List of Best Similarweb Alternatives 2021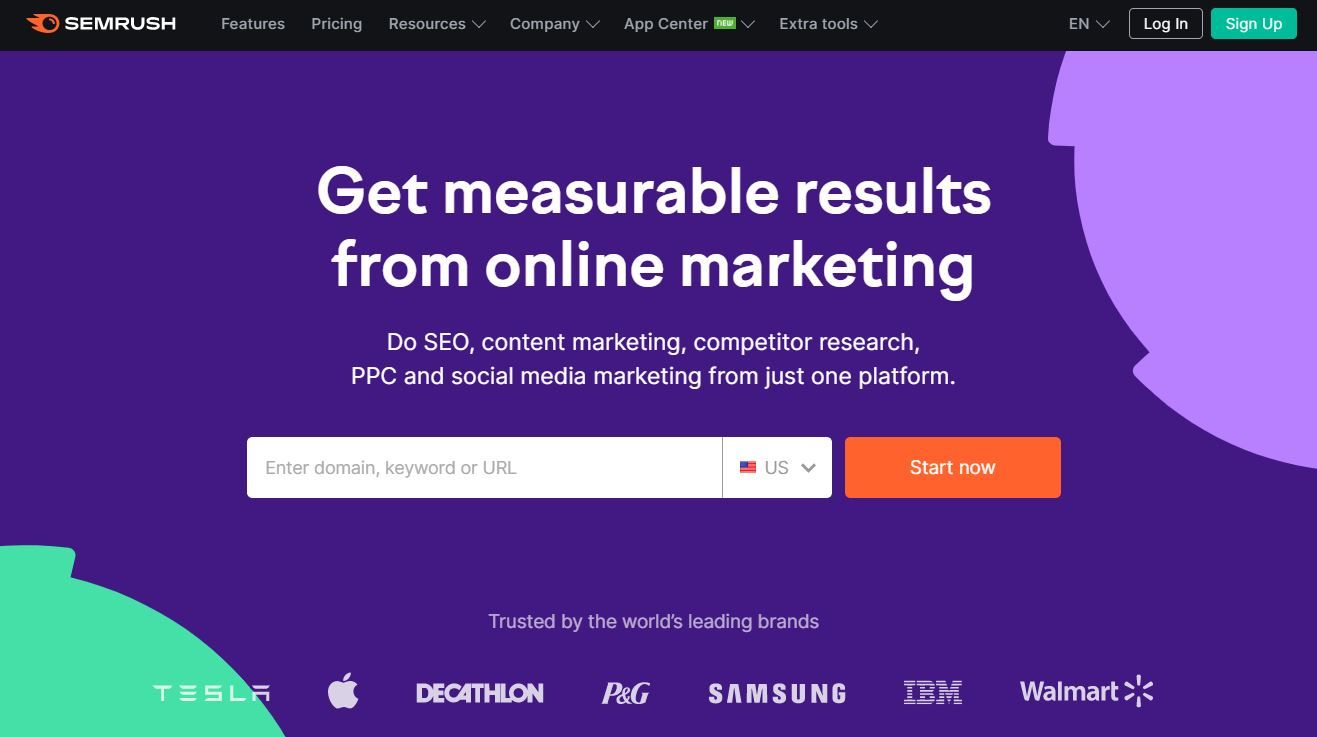 Price – $119.25 per month
It is software that will guarantee you measurable results from online marketing. It does a lot of work for your website starting from SEO, content marketing, competitor research, PPC and social media marketing from a single platform named Semrush.
This tool is trusted by a lot of highly competitive brands like P&G, Decathlon, Apple, Samsung, Walmart, and a lot more.
The best part about this tool is that it allows you to grow organic traffic with complete and easy SEO tools and workflow.
Allows you to uncover on-page SEO checker and site audit without easy to recognizing pie chart/diagram form. It consists of features of Similarweb, Moz, Google trends, and Hootsuite in a single platform. Therefore it is one of the best alternatives against not only Similarweb but any of the other tools.
Here are some of the tools and features that you will come across while using this software:
Keyword research – it will help you to discover all of the best keywords that need to be the target and bring organic traffic to your website
On-page SEO – it will audit your pages and get ideas in order to improve health and SEO performance
Competitor analysis – it will help you to increase traffic and performance of your website using your competitor's winning strategies
Content marketing – this tool will help you to develop a powerful content strategy with data-driven solutions
Local SEO – it will help you to optimize your site for local searches and get more customers within the area
Rank tracking – you will be able to track daily changes of your target keywords in your target location
Social media management – Social media postings and analytic platform
Link building – you will hear get unexploited opportunities to strengthen your backlink profile
Competitor SEO analysis – here you will be able to find all the keywords and content in your competitors' strategy in order to check your performance and avoid all the mistakes done by your competitors
Content creation and distribution – here you will be able to To create and share traffic drive-in articles that resonate with your audience type
Content optimization – it is one of the tools that will give you recommendations on optimizing your content to drive more organic traffic
Content marketing analytics – Assess your content performance to identify areas of improvement, this will help you to rectify your weaknesses in your content and make it more session for high-ranking
Competitor PR Monitoring – we are monitoring and tracking your rival's online mansions and social media presence in order to build your own brand reputation
Paid Advertisement – The best part about this tool is that it will help you to see paid keywords and add copies from your competitor's PPCL without having to pay for any of them
Website monetization – Monetize your audience with one of the powerful tools. It is best used for bloggers, AdSense, Publishers, and affiliated managers.
Ahrefs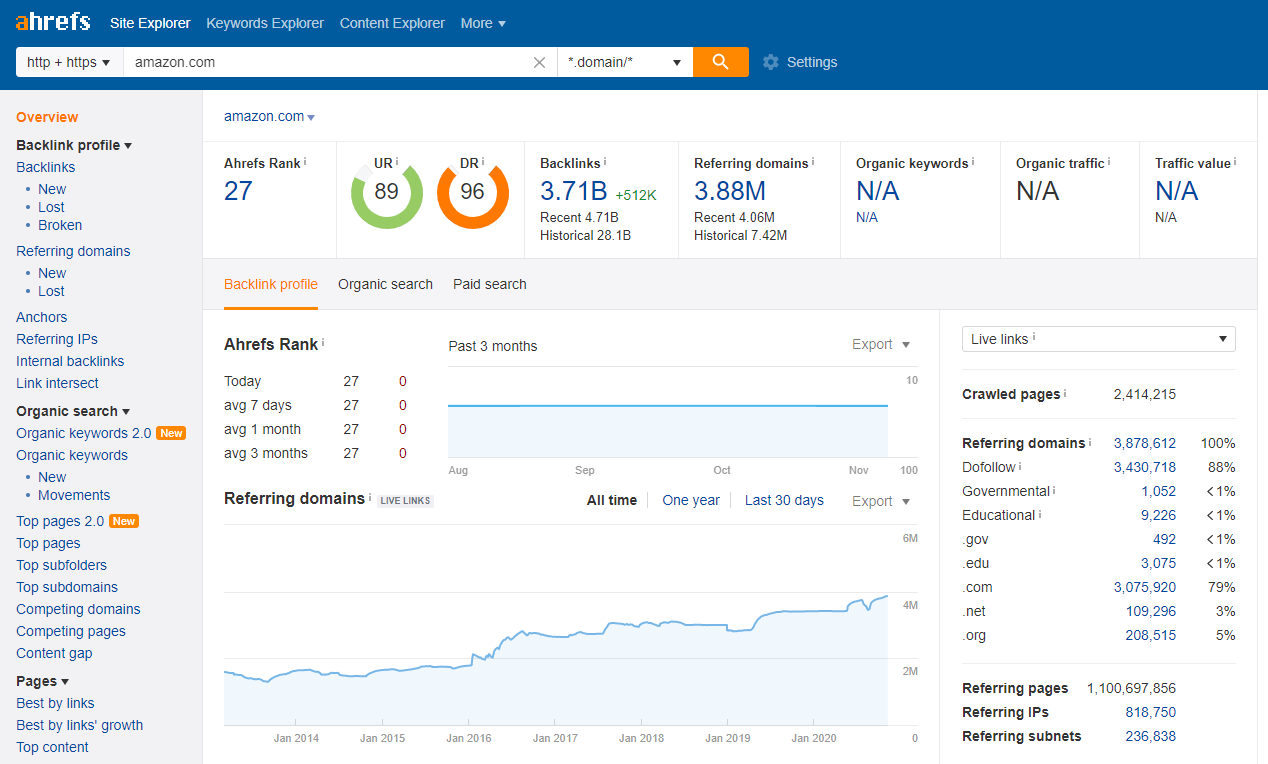 Price: $99 per month
Or else is a tool that is best for new beginners as well as already established users. It will provide you with high-ranking and get organic traffic for your website without having to be an SEO Pro. It provides you with a 7-day trial at just seven dollars.
It has provided the services for a lot of crimes that are high ranking in today's time.
After reading all the names of its customers you would have got an idea about the capability and features of this software. This all in one SEO tool has a lot of features that will help you to get a high ranking:
Site audit – it will help you to optimize your website
Site explorer – this tool will help you to analyze your competitors and let you know about their weaknesses and strengths that will help you to rectify and enhance your content
Keyword explorer – it will help you to study what your customers are searching for and then were accordingly on your website and its content
Content explorer – it will help you to learn from your industry's top-performing content
Rank tracker – which tracks you are banking process on a timely basis and let you know about where you stand in the industry
Coming to eat support and community service you will get access to AHREFS insider. With a private Facebook community, where you can bounce ideas and questions of 10,000 SEOs, and marketers who have seen it all.
Any query is answered by customer support on a 24/7 basis through support chat.
MOZ PRO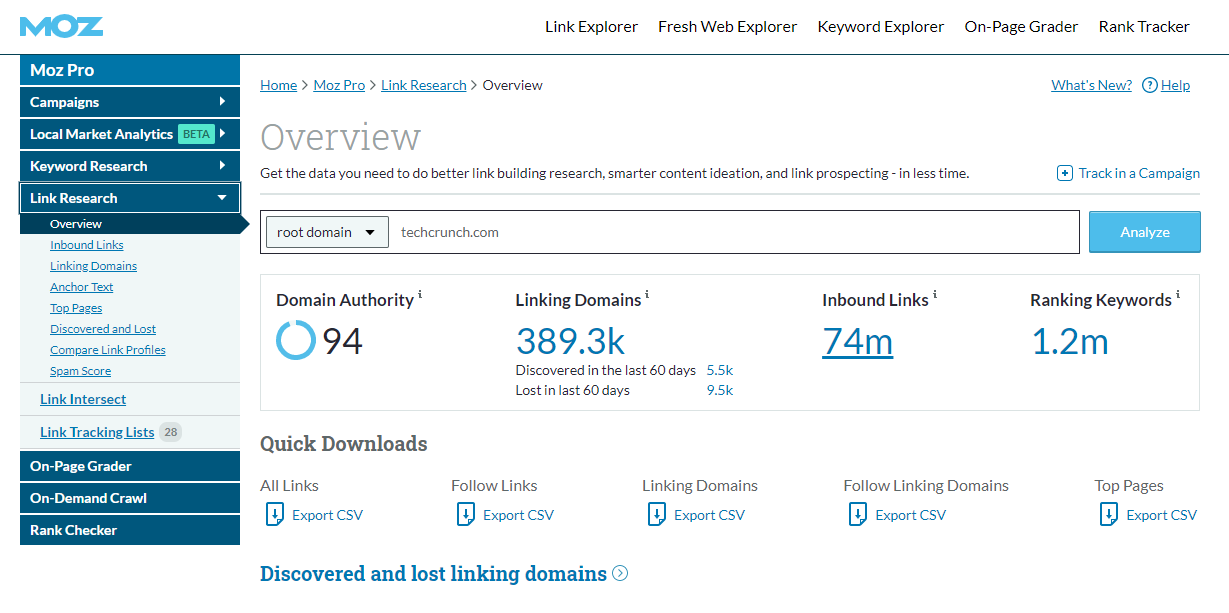 Price: $99 per month
This software will provide you with a higher ranking, quality traffic, and measurable results. It is an all-in-one suite of SEO tools. It comes with a free trial for you to analyze its features and get comfortable using it.
It will help you to target the right keywords and create custom reports. The best part about this tool is that it removes SEO complexities making it easier for new beginners in website development.
The main focus of Moz pro is that it helps you to understand your visitors. It means searching for your products or services, those customers should be the main targets for your website you can help create high-quality content by:
Strategically targeting keywords with accurate keyboard volume and difficult metrics
Save keyboard list in order to track as well as a date when required
Some of the other features include tracking your ranks. In order to know what is working, you need to have a great track of your ranking for keywords:
You need to know what searchers everywhere see by tracking local and national searches
Get a holistic picture of how you are lying for your keyword with a search visibility score through Moz Pro
The crawl and audit feature for your website is another of the Moz Pro Highlights. You can get on this issue and it is not always easy to spot therefore you need crawlers to dig through every corner of your website in order to find them and then fix them. This feature of Moz pro will help you to rectify those issues:
Enjoy a peaceful mind while this software has all the issues that keep search engines from fully crawling your website
Alerts ensure you are the first to know when site issues are found in order for you to fix them as fast as possible
Pathmatics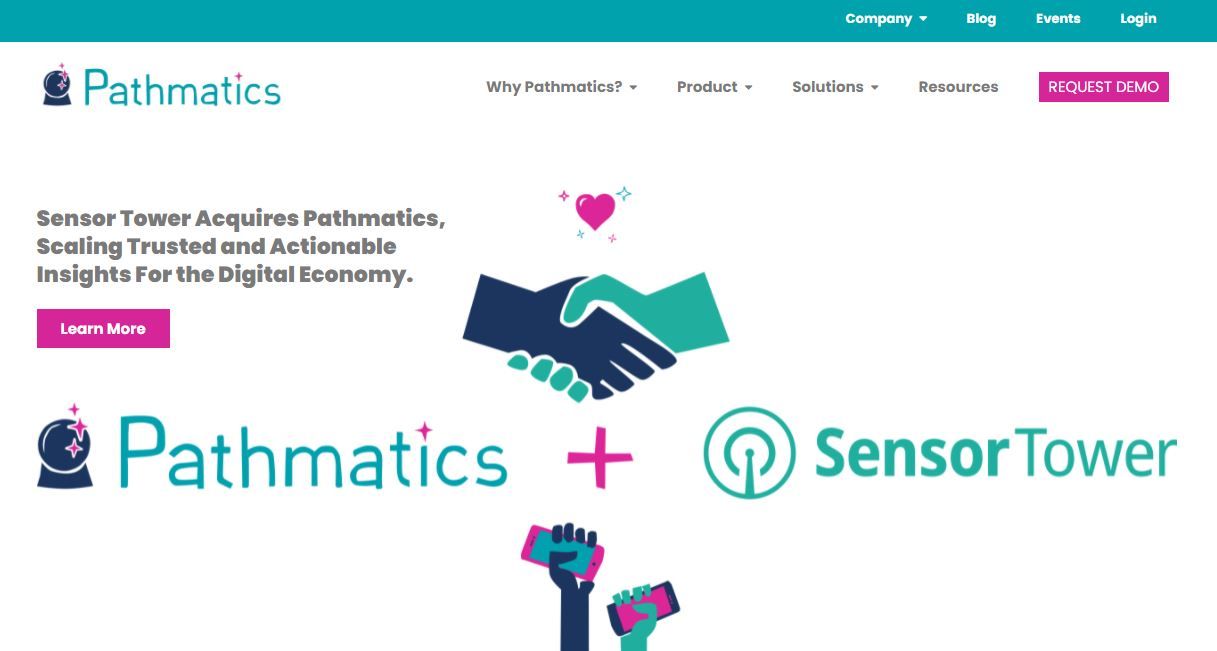 This software provides you answers to what, when, where, who and how brands advertise. It will help you to change the way marketers work in the digital corner. One of the best features is that you need to spend less time pooling and aggregating reports. You need to only simplify with easy to use website development intelligence performance with this tool.
This software will help you to make better decisions without having to be a less confident Digital marketer.
It has a great digital ad intelligence delivered for your website. It is great for marketers that need their data integrated with other platforms in order to get high ranking. Organizing data a bit differently makes it more attractive and catching.
It has a flagship marketing intelligence product and brings transparency into the digital advertising ecosystem across different social media platforms from Facebook to Instagram, Twitter, YouTube, display, video, and many more. However, mathematics does not provide you with a free trial or service. You have to purchase any kind of usage of this tool.
SE Ranking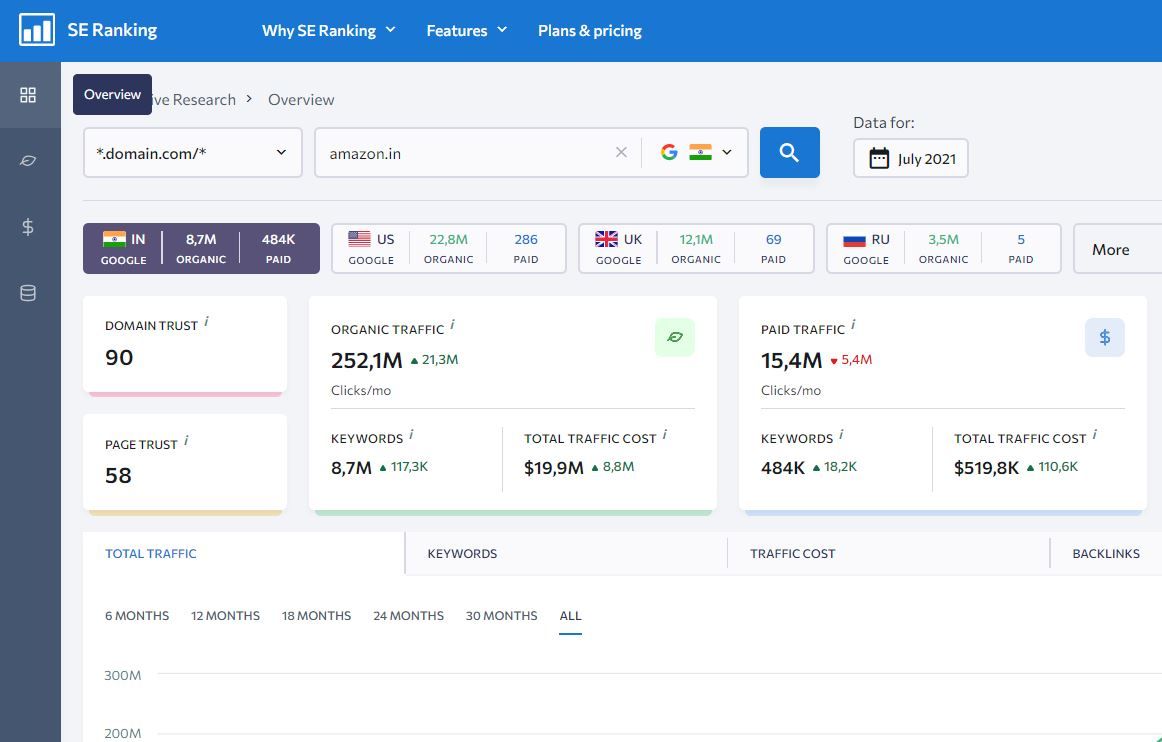 Price: $31 per month
It is a leading tool for business owners, agencies, and digital marketers. It provides you with a 100% accurate keyword ranking tracker. And tracks your ranking according to country/region/city levels as frequently as required. It has an in-depth website audit which means it will push your website ranking into the top 10 search results with the website audit tool of this software. It finds on and off-page issues and suggests you fix them.
It has a great bank link checking and monitoring feature. It will help you to discover, monitor, and even confirm all of the bank links. SEO management tool delivers data on key para meters on each found link.
It comes with a lot of features starting from:
The SEO checklist, website analysis, and custom goals will help you to create a marketing plan for your Digital website.
The SEO ranking of the software will allow both analytics and auto-posting for social media handling.
With 33,000,000,000+ keywords you will be able to do Google complete keyword research by Google autocomplete.
You get a professional SEO service according to the SE ranking platform.
It gives you a lot about any modifications that need to be made according to your competitor's website.
Page optimization for a particular keyword will help you to get a higher ranking. This feature of SE ranking will help you to get through it easily.
SERPstat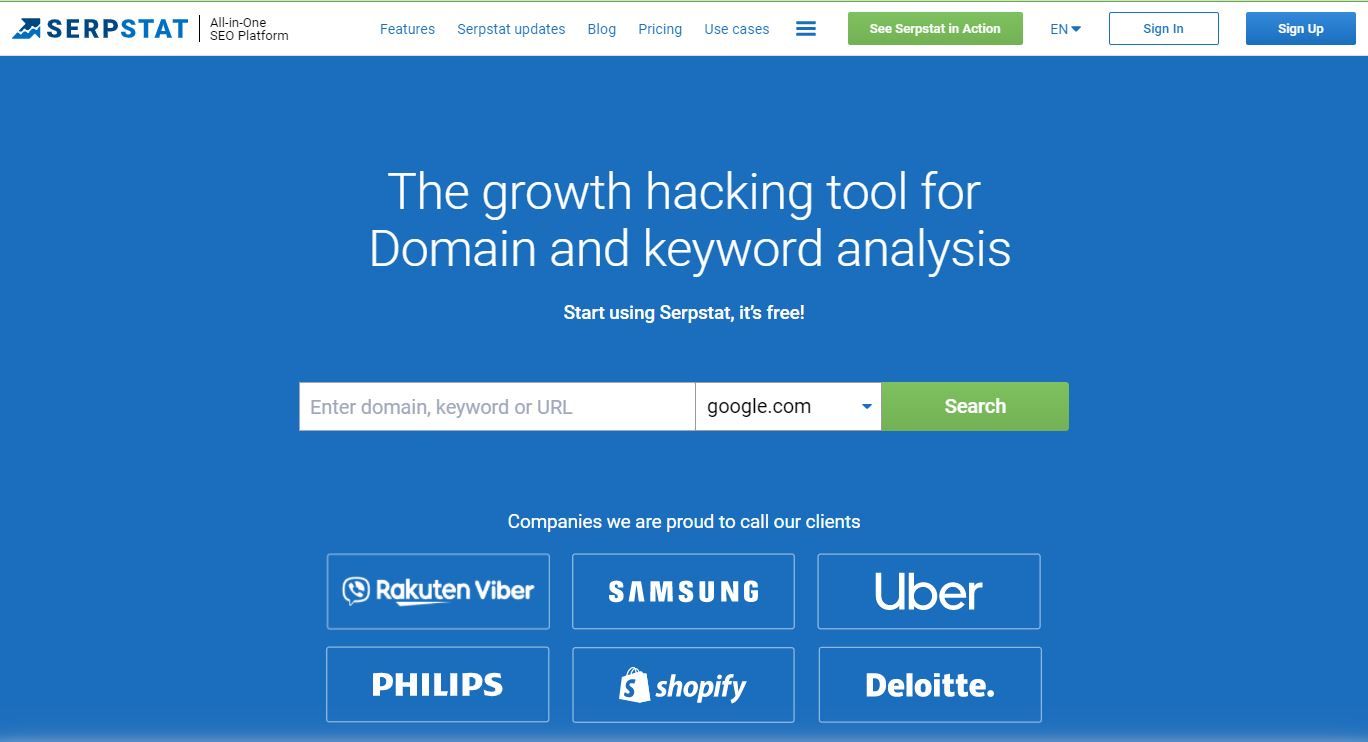 Serpstat is one of the tools that has the highest ranking among any of the similar software. It has a lot of clients that are high in the market.
The people who can benefit from this software are digital marketers, in-house SEO teams
And SMB and enterprise. Basically, anyone who wants to make money with the website should consider using the software.
Serpstat is a great alternative against Similarweb and is highly efficient in increasing traffic for your website and even takes you to a higher ranking. It provided highly reliable search data for your website in order to outrank your competitor. It can be used for free with a freemium model which allows you to research keywords, analyse competitors, and even get acquainted with Serpstat without hassle.
This free model of sorts is best for usage by new beginners who seek to invest less and gain more through website development. Coming to its features you will see a lot of highly reliable features starting from:
Backlink analysis
Keywords research
Competitor research
Site audit
Rank tracker
Adapt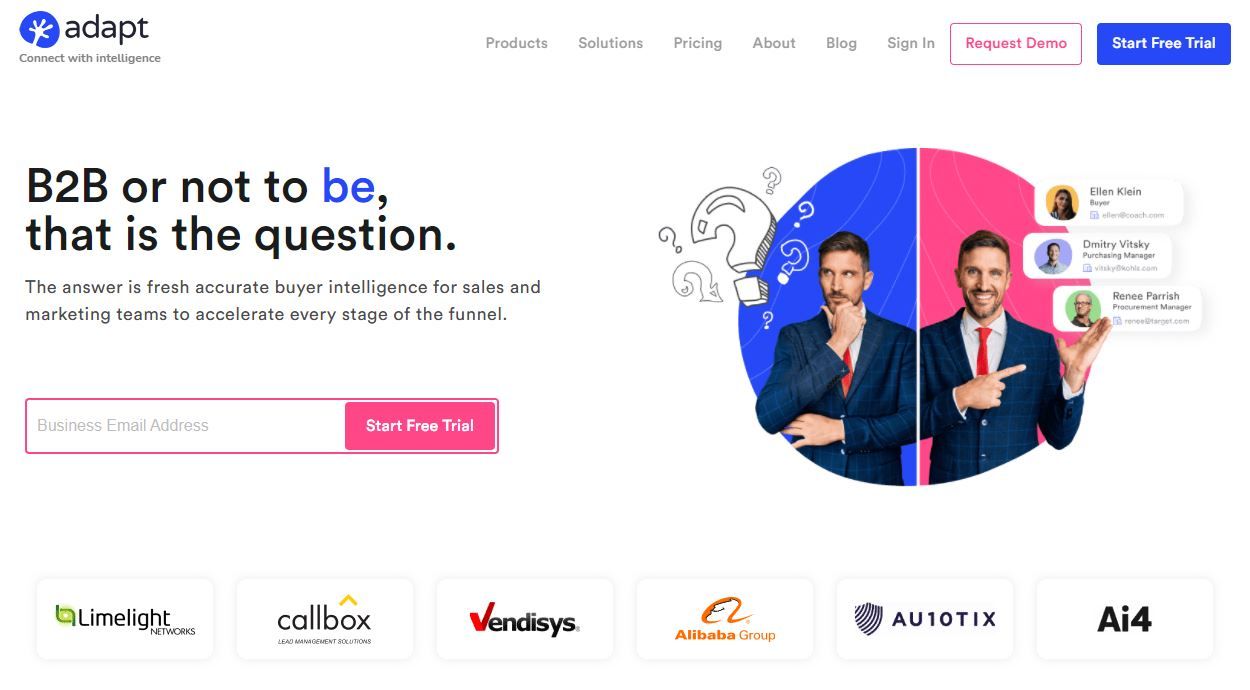 Adapt is one of the great marketing tools that is one of the leaders in service. It provides you with ideal prospects and you will be able to harness deeper intelligence into closed sales. It also offers mobile phone numbers and high email deliverability.
However, when it comes to the marketing team of this software it will lead you to form enrichment, enrich and validate contacts 24 seven in your CRM and also helps you to target and customize at scale using account insights.
Adapt has great customer service with 24/7 availability. It provides you with fresh, accurate bio intelligence for the sales and marketing team in order to accelerate every stage of the funnel. It also offers a free trial before you actually have to use the software. It is not only a good but encouraging way to attract users and get to know about working and functioning of adapting.
Uplead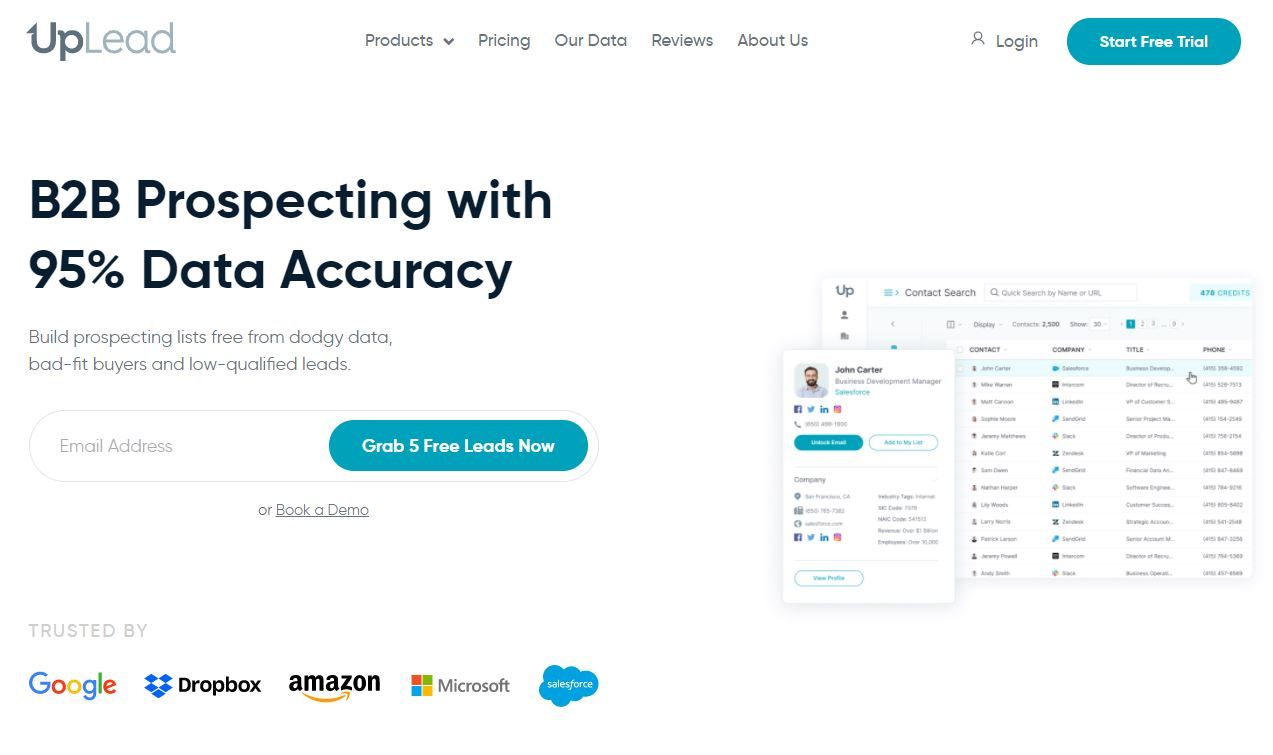 Price: $99 per month
Uplead is a great tool for newcomers as well as pros in SEO content writing.
It has 1 million contacts and selling access to a database that has no regard for accuracy is easy. It will help you in building a clean prospecting list that you can plug into your sales tools and generate leads. Its data accuracy is its highest priority. It provides you with clean data that will help you to get organic traffic.
Let us look at some features that the software tends to provide you as a customer:
Find the right Leads for you
Get the most important information
Verify the data in real-time with easy access
Mobile direct dial
Choose from 50+ search filters in order to get qualified leads
You can export leads With verified email for guaranteed accuracy
Bulk lookup – it will provide you with 40+ data points for 1000s of living at a single time and then you can export it to your CRM
Data enrichment – 50+ data points to your list of contacts in companies.
The best part about this application tool is that you will get to use it for free for a whole month with all the features and data included in it starting from:
Single user
Verified emails and phone numbers
Mobile direct calls
Data enhancement
Competitor intelligence
Techno graphics
CRM integration
Chrome extension
ZoomInfo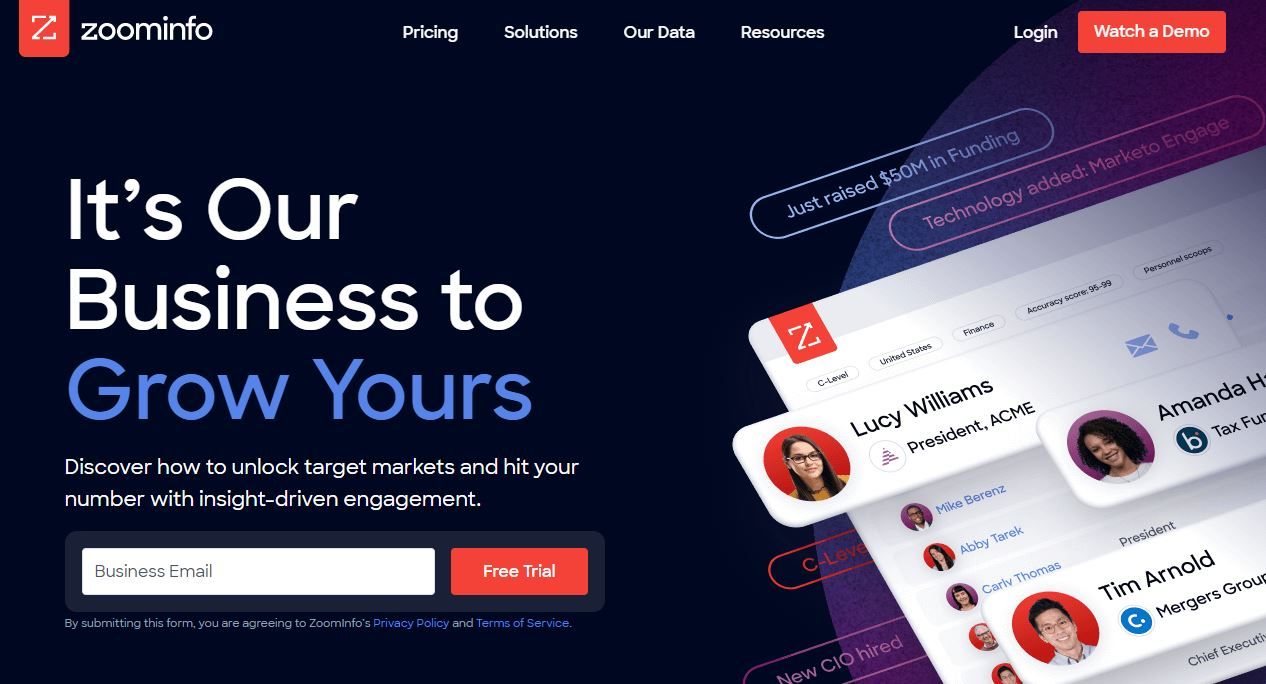 Price: $99 per month
If you read the headline of this software it says "It is our business to grow yours". The statement is clearly justified as the features of this app tool provide you with a tremendous amount of services that you can use in order to grow and enhance your website development business.
The best part about this software is that it provides you with a free trial as well as a demo in order to get to know how to use the features of this tool and when you apply to buy it you can easily work through this software without having any issues.
You will get a lot of benefits as well as insights for your website through the software. Some of these advantages are as listed below:
Improve sales outcome – It will allow you to increase your sales up to 30% every year. It is backed up by Discovering one of the leading data systems Which will help you to increase your sales and grow your business
Acquired data on demand – This advantage of zoom info will help you to get data from over 20 million businesses. It will help you to get data from a single source rather than having multiple channels and getting confused. It can be either social media, websites, or even corporate connections.
Receive Hyper focused B2B data – Zoom info has Inc over 200 combinations for users to stay focused and it moves and removes any unwanted clatters.
Find hot leads – This allows the users to get hot leads that are required, which is already prospected from the internal working of ZoomInfo.
However, you will only receive these advantages if you have gone through the key features of this software. Internal tools of the software are highly efficient and will grow your business with high proficiency. Let us go through the list of key features as mentioned below:
Automated intelligence and outreach – this picture allows users to have no struggle with manual data updates and even complete automated contact.
Website visitor tracking – customers can turn intent into action with the software's website's service.
Lead enrichment – This enriching feature of zoom info prevents outdated and incomplete data by auto-updating data with new additional information. This makes the database management and gives management much easier and simpler to use
Campaign optimization – This tool will help users to understand the target audience and the requirement. It provides you with updated, accurate as well as actionable CRM data in order to ensure successful outreaches.
ACT ON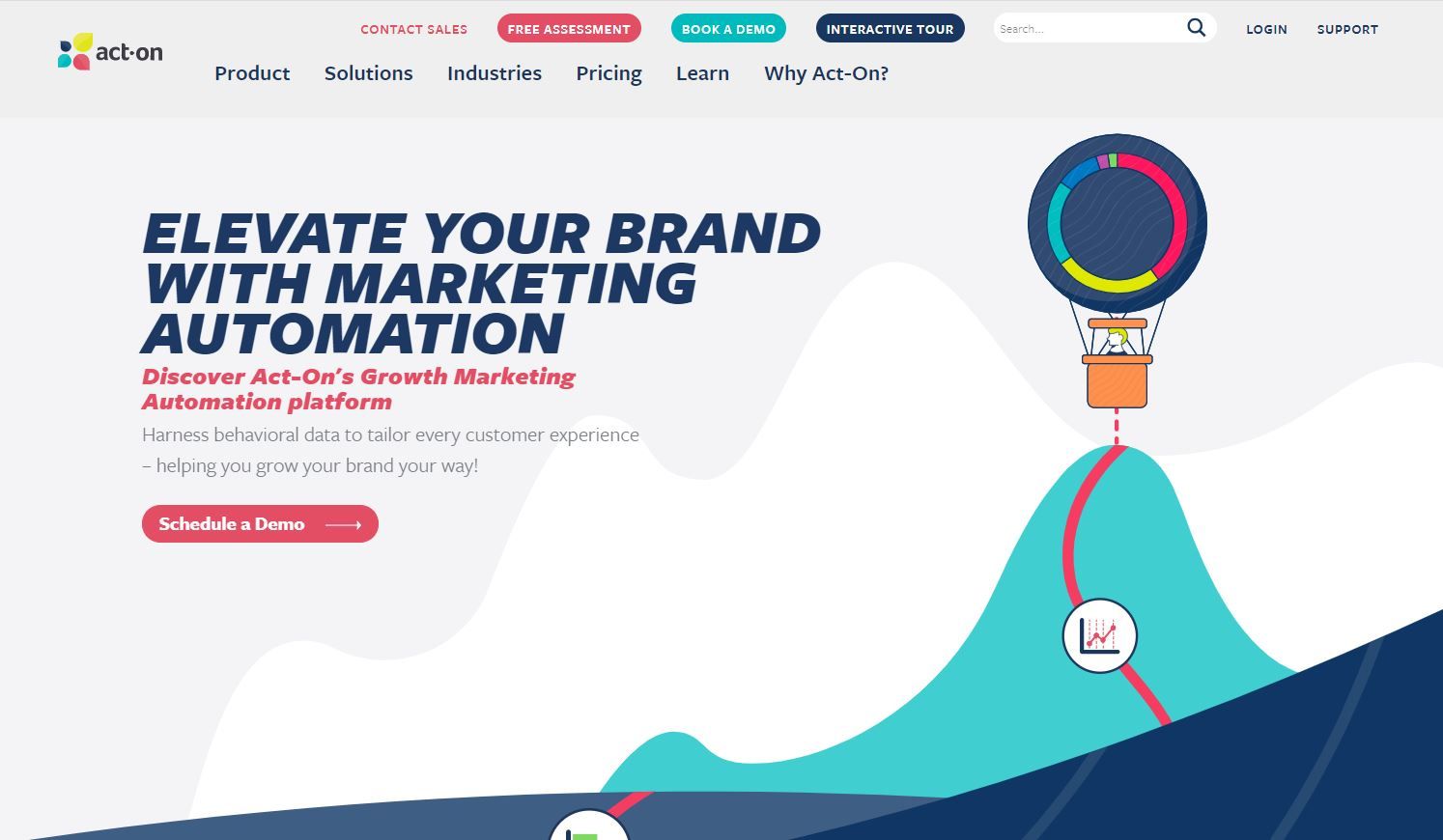 Price: $900 per month
Act On is software that will help you in the growth of market automation through the use of this platform. It harnesses behavioral data and customizes its features according to the customer's experience and helps you to grow your brand in your own way. It provides you with a free demo for a better understanding and use of the software features. It is one of the best alternatives against Similarweb and can be used to reach high ranking and generate organic traffic for your website.
We will get a lot of benefits from using this software for your website, including:
Automated and adaptable buying journeys
Deeper integration with leading CRM systems and web conferencing
Website visitor engagement, tracking, and intent reporting.
It has social media listening, prospecting, advocacy as well as publishing
Dynamic lead scoring, nurturing, and segmenting
It has high capabilities with superior customer service by both customers as well as technical support management. It is extremely easy to use and starts providing working data automatically.
Act on as a quality product as well as a friendly UI and wonderful support system.
Conclusion
Here we are at the end of this review with some of the best-listed alternatives for Similarweb. If you look at most of these alternatives have similar features and functions yet differ from their results.
The most highly rated and most preferred alternatives for Similarweb are SEMrush, SERPstat, and SE Ranking. All three of them have similar pricing and even vary from each other in features and functioning.
Also if you are a new user and want to grow your business without having to make a lot of mistakes then you can refer to Ahrefs as a traffic and SEO analysis tool or even SEMrush for that matter.
Let us know in the comment section about your chosen software and how well it is going for you.