Finding a job is a daunting task, especially in a country like India, where the competition is tough. To make your job search easier, we have compiled a list of some of the best job portals in India that you can use in 2023. The list includes both general and niche job portals so that you can find the right one for your needs. Whether you're looking for a government job or a private sector job, you'll find something on this list.
Getting hired can be extremely difficult in today's job market, especially if you are new to the industry or are trying to break into an already saturated space. Fortunately, many job portal sites make it easier for employers and employees to find each other. The listed job sites in India will help you find your next big job opportunity!
There are many job posting sites in India which help both job seekers and employers. These portals help find the right candidate for the right job and vice versa. With the help of these portals, employers can post their job requirements, and job seekers can search for employment according to their skills and experience. Some of India's popular job recruitment sites are Indeed, TimesJobs, Shine, etc. These portals have an extensive database of candidates, and employers can easily find the right match for their requirements.
With the number of unemployed people around the world on the rise, it's no surprise that job portals are becoming increasingly popular in India and other parts of the world. From local opportunities to national or global employment, So, without further ado, here are the best job search websites in India that you can use in 2023!
How to make your Resume stand out for Job?
The most important thing to remember when writing your resume is to be concise and focused. The way you present yourself will also determine whether or not an employer will read your resume. Here are some pointers to make your CV stand out:
Include a photo of yourself if possible, but only if you feel comfortable doing so; the photo should be recent and professional.
Be specific with the job titles you've held and the skills you've developed over time. Don't write I am very good at what I do, rather state what you are good at.
Quantify as much as possible, like I am responsible for generating 20% more leads than my coworkers, or I have raised over $1 million for our company. Make sure that the headings for each job description make sense because it can take a potential employer less than five seconds to scan your resume before deciding whether they want to continue reading it.
Best Job Portals in India That Will Help You Get Hired in 2023
LinkedIn Jobs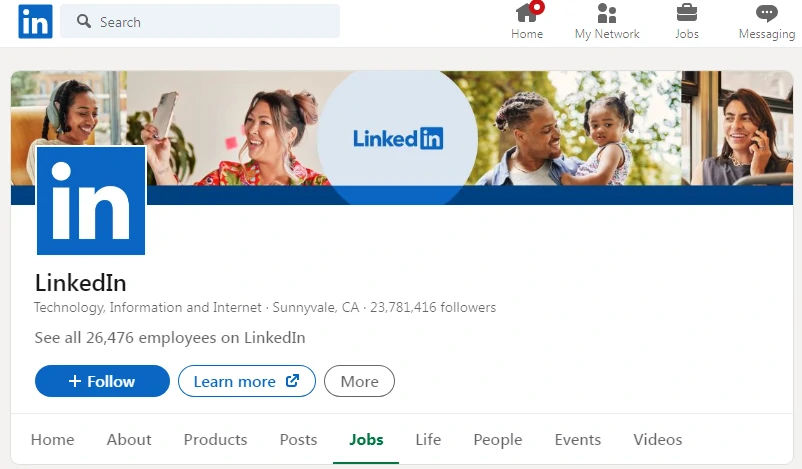 LinkedIn is one of the best job portal sites for both employees and employers point of view. It operates as a social networking site for career-minded professionals, with the addition of job postings to help them find employment. Not only does LinkedIn provide job seekers with an abundance of opportunities, but it also gives them the resources they need to be successful in their search.
Indeed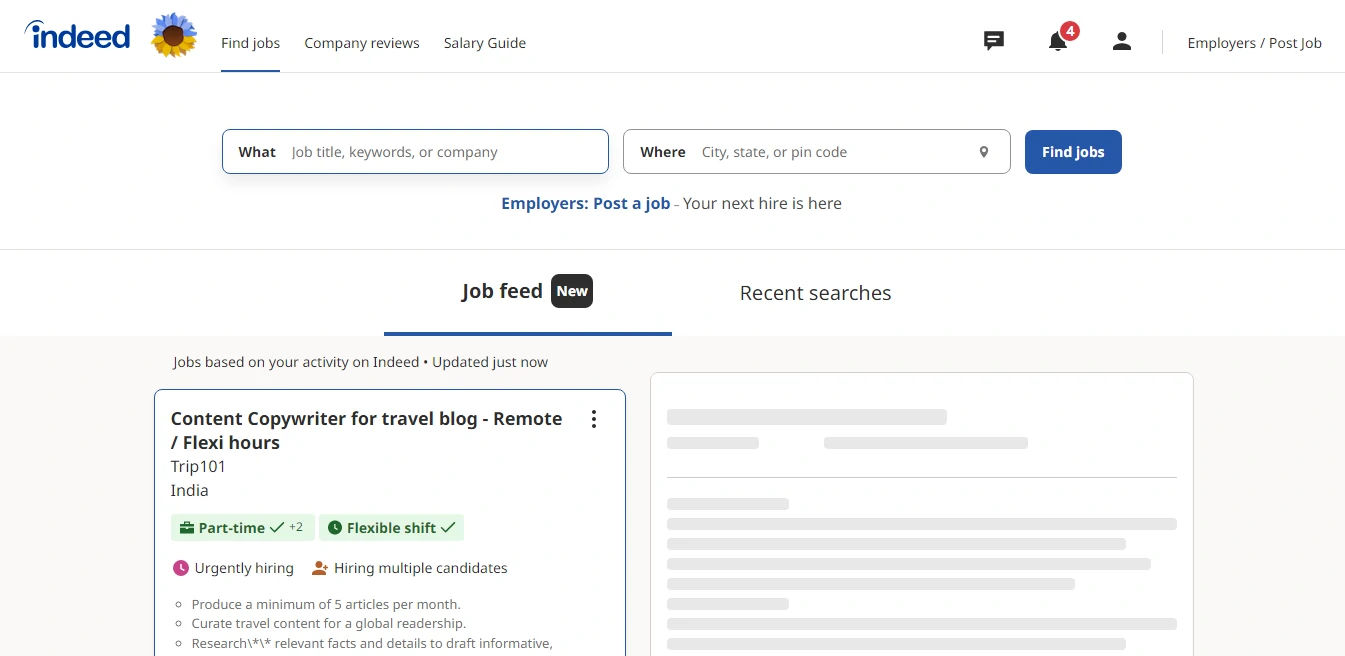 Indeed is the world's number one job site, with over 200 million job searches and 15 million jobs posted monthly. It also has a robust set of tools to help you find your dream job and get hired, including aggregated company profiles, salary reports, and skills assessments. The company recently released its annual study of the most desirable companies to work for in 2020.
Google Jobs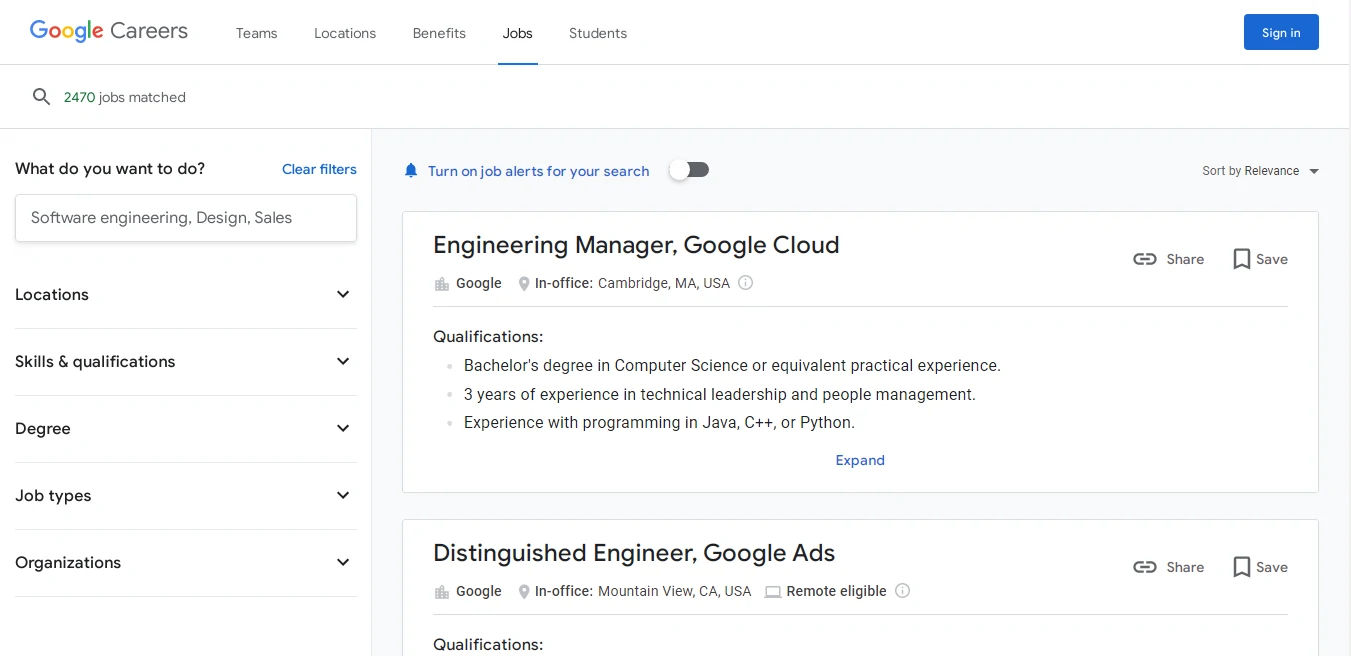 When you are looking for a job, it can be hard to know where to start. Google Jobs is a simple and easy way to get started with your job search. With Google Jobs, you can find local and national jobs that match your skills and preferences. It's free to sign up, so you don't have any reason not to try it. The company also provides tools such as email alerts on new opportunities that match your criteria, an easy-to-navigate interface to explore careers, and the ability to save searches.
Monster.com

Founded in 1999, Monster has been helping people find jobs for over two decades. It was one of the first job portals to offer email alerts, which give candidates an easier way to check for openings without having to search every day. This portal will also get you ready with a list of questions that you should know before going into an interview.
Jobs for Her
Jobs for Her is a woman-centric job portal that has been designed to help women find jobs. The website provides information on the latest vacancies, career advice, and tips on how to get a job. They also have their own blog where they discuss all things related to career growth and development.
SimplyHired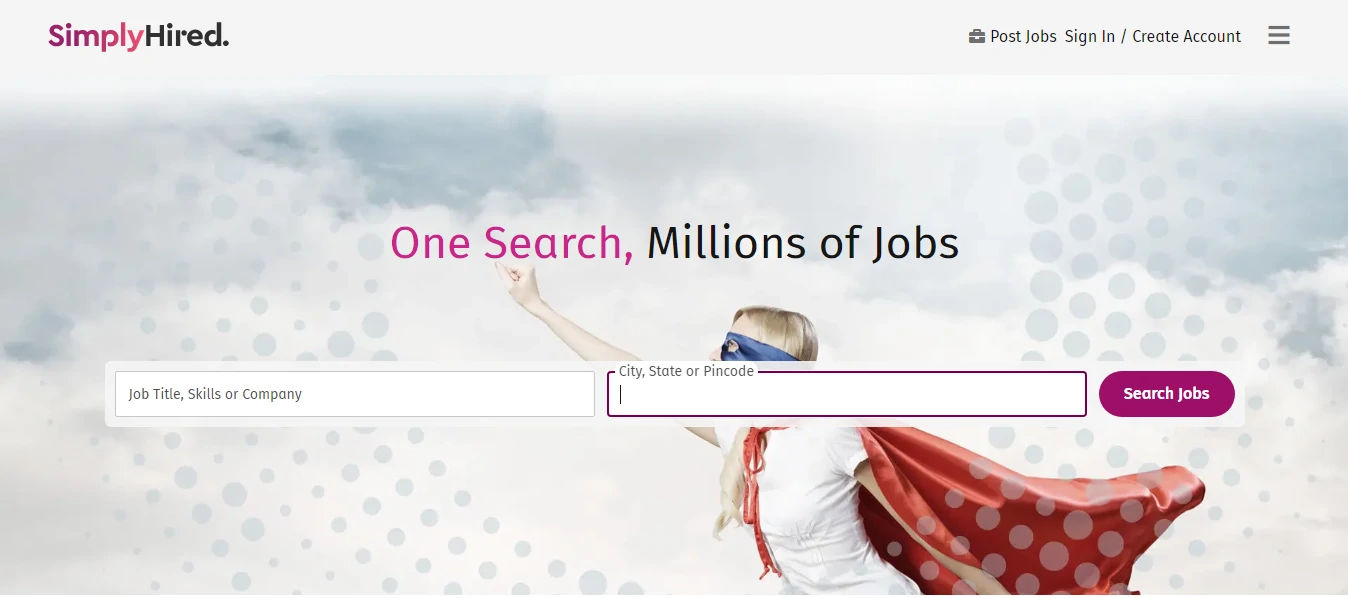 SimplyHired is one of the best job portals to find jobs in India. SimplyHired aggregates jobs from over 50,000 different job boards, major newspapers, and company career pages. SimplyHired also provides some great tools that make it easier to find a job. One such tool is the SimplyHired Jobs app for iPhone and Android devices which allows you to search for a new job on your phone anywhere you have internet access.
Talent.com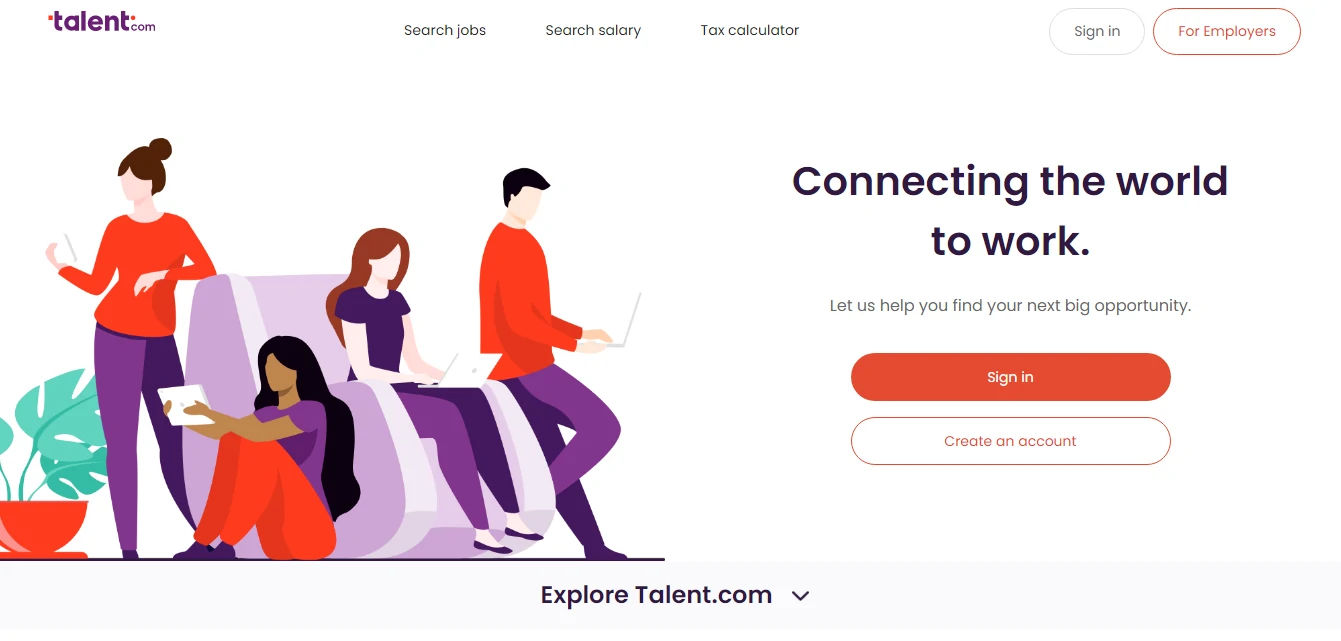 The goal of this platform is to consolidate all online employment across 75+ nations, thereby connecting talent to organizations that can help achieve their business objectives. This unique objective is accomplished by aggregating the best available jobs from the best employers and listing them on a single destination site. It's all about people – because people are what makes businesses work!
TimesJobs

TimesJobs is the #1 job portal for professionals in India. With TimesJobs, you can easily find the latest openings for your profession and apply for any open positions. Find the perfect match for your career at TimesJobs today!
Glassdoor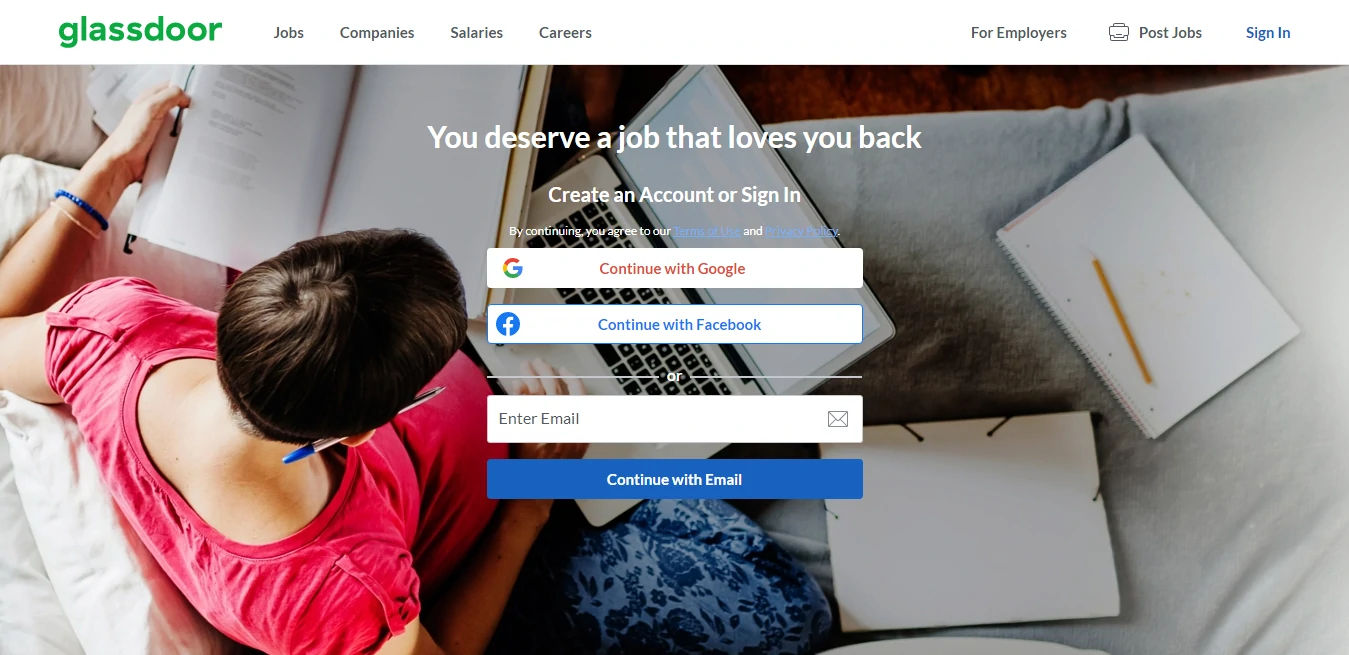 Glassdoor is one of the best job portals in India. It's an app that helps you find a job, share salary information, and connect with others working there. The site also lets you anonymously review companies to see what it's like to work for them. In 2010, Facebook bought the company for $200 million. The site has over 1 billion reviews from employees about their employers and allows workers to rate how likely they are to recommend their employer on a scale of 1-5 stars. Glassdoor has expanded globally since its founding in 2007, now operating in over 40 countries including Germany, China, and Japan.
HireCT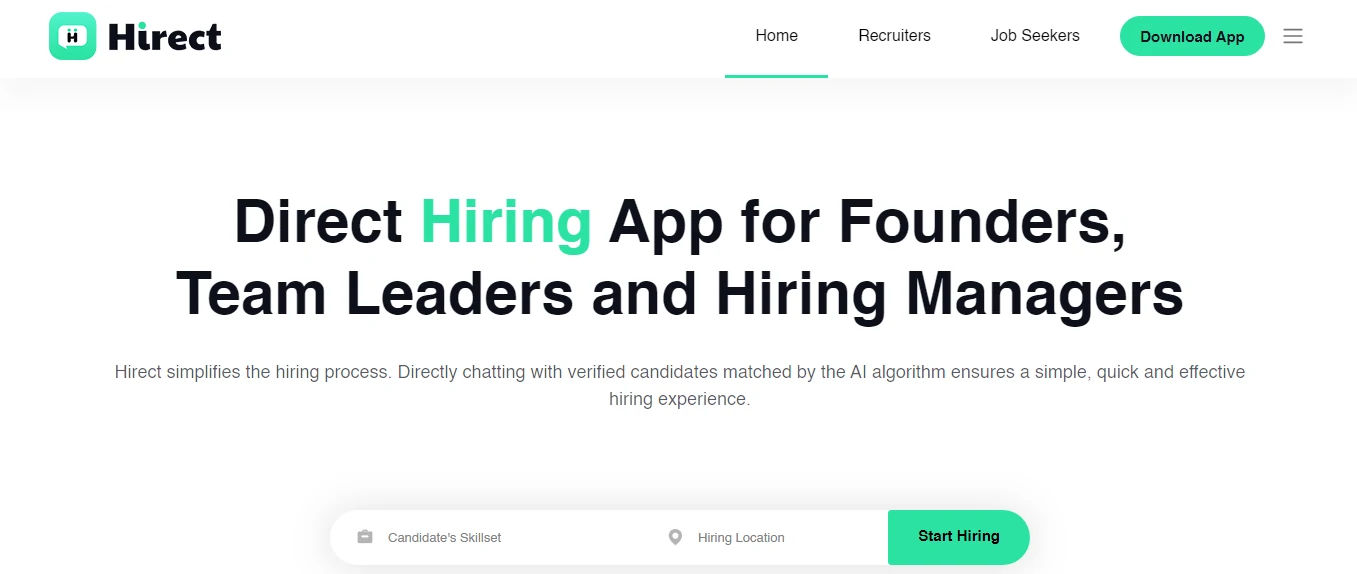 HireCT is a job portal that strives to make the process of finding a new job as easy as possible. With their simple interface and wide range of jobs, you will be able to find a new career with ease. What's more, we have everything from high-paying opportunities at large companies to small business owners who are looking for employees. Whether you are looking for an entry-level position or something more specialized, there is no shortage of options here!
Shine.com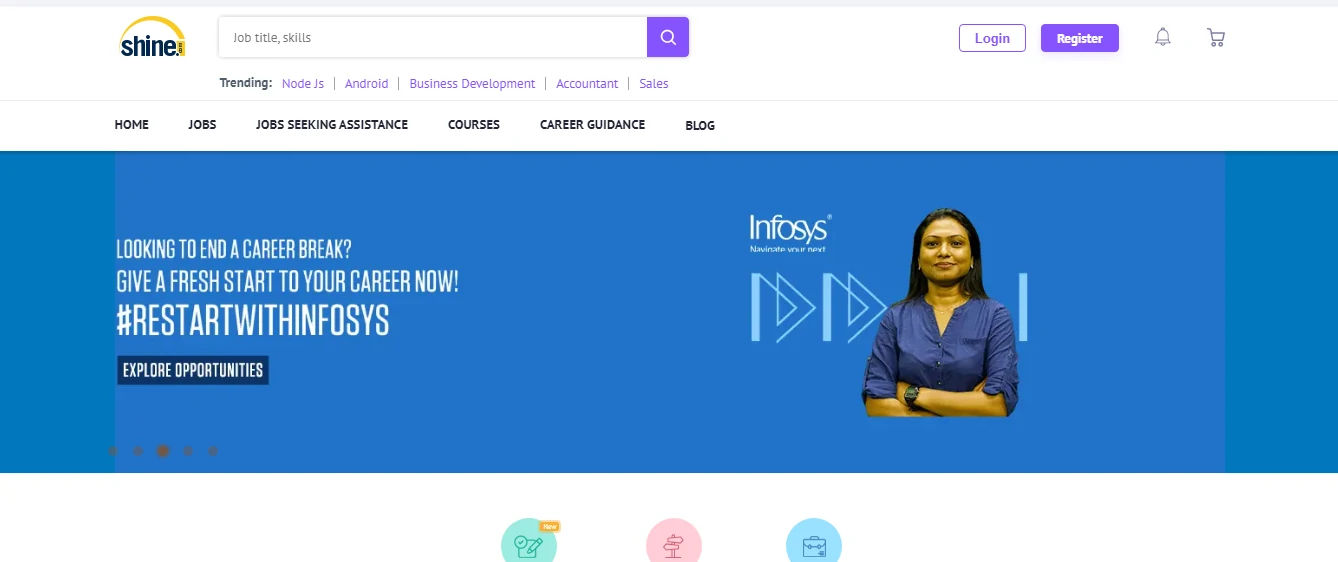 Shine is a job portal that connects the best jobs with the best candidates. Here, you will find all types of vacancies for the corporate industry- from executive-level positions to junior-level jobs to hard-to-find part-time employment. With Shine's powerful matching algorithm, it can take just minutes for you to browse through relevant and well-suited openings in your region or wherever you prefer!
Shine.com is a popular job portal in India. It is a one-stop shop for job seekers and employers. Shine.com has a large database of jobs and candidates. It also has a wide range of tools and resources to help job seekers and employers. Shine.com is a renowned employment platform in India. It helps job seekers to find the right job for them and provides employers with a platform to find the best talent. Shine.com offers a wide range of features that make job search and recruitment easy and convenient for both job seekers and employers.
Upwork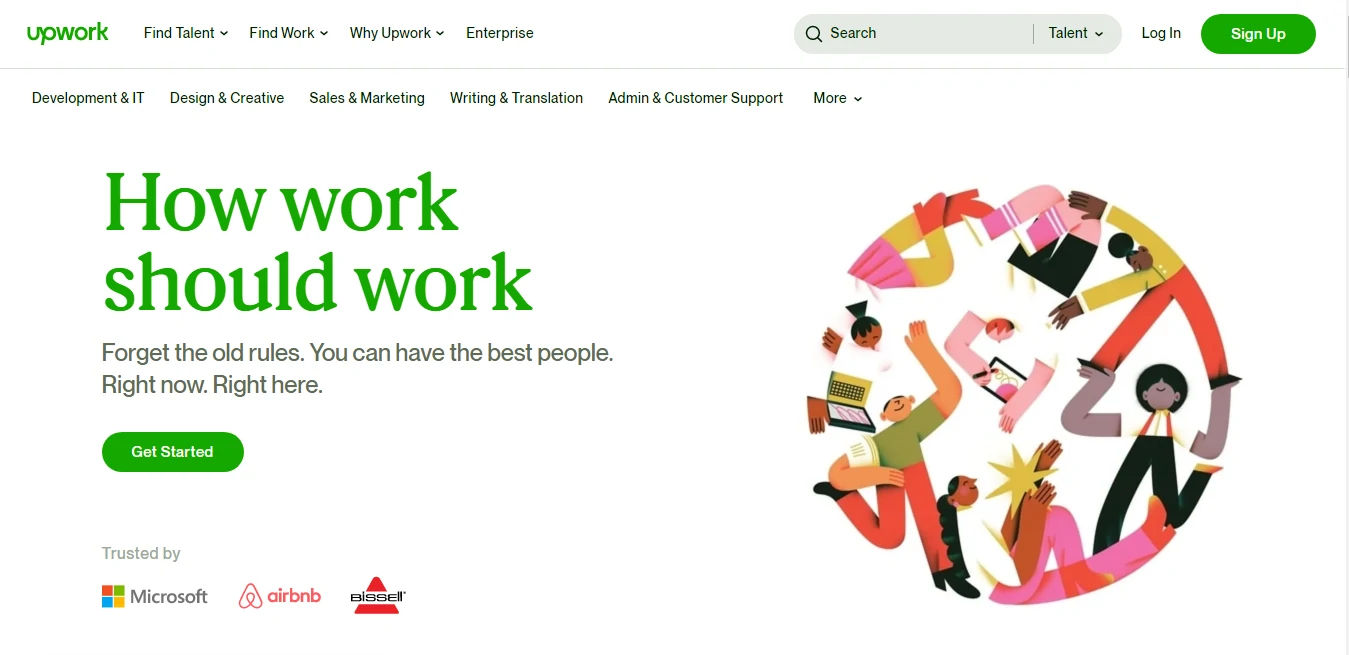 Upwork is a job portal that helps businesses connect with freelancers and independent contractors from all over the world. Businesses can advertise jobs for which freelancers can bid.. Upwork is a great way to find talented freelancers for your business needs. Upwork is one of the most popular job portals for freelancers and businesses alike. It has a wide range of features and tools that make it easy to find and hire quality talent. Upwork also offers a number of resources and support for both freelancers and businesses.
Naukri.com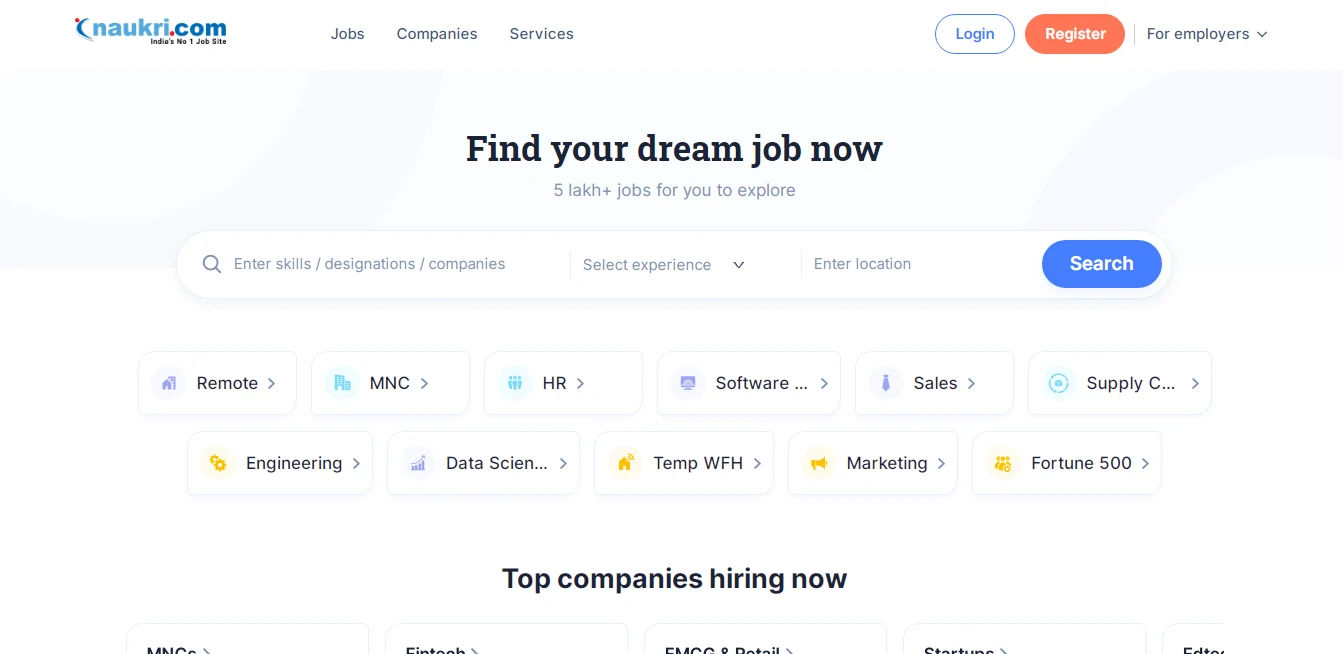 Naukri.com is a leading job portal in India that connects job seekers with employers. It has a wide range of jobs listed from various sectors and industries. Job seekers can search for jobs by location, sector, industry, and experience level. They can also create a profile and upload their resume on the site. Employers can search for candidates, view their profiles, and contact them directly.
Naukri.com is a leading online job portal in India that offers the latest and relevant job vacancies for job seekers across all levels of experience. With a vast database of registered employers, Naukri.com makes job searching hassle-free and convenient. The website also offers valuable resources and tips to help job seekers better their chances of landing their dream jobs. In addition, Naukri.com also provides a platform for employers to post jobs and find ideal candidates for their vacant positions.
PlacementIndia.com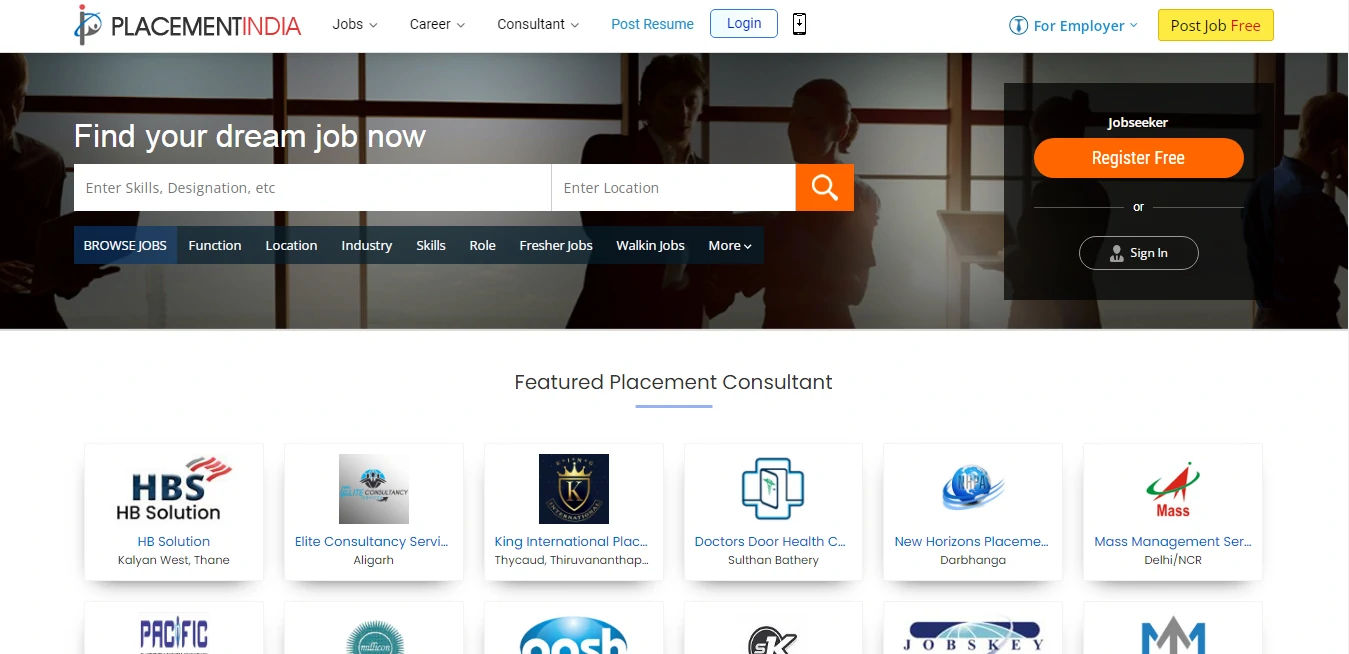 PlacementIndia.com is one of the leading job portals in India. It provides a platform for job seekers to search for jobs and apply online. Employers can also post jobs and search for candidates. PlacementIndia.com is a convenient and user-friendly job portal that makes job search easier.PlacementIndia.com is one of the leading job portals in India. It offers a wide range of jobs for job seekers and employers. The site also provides a platform for recruiters to search for candidates.
QuickrJobs

QuickrJobs is a job portal that connects job seekers with employers. It is a one-stop shop for all of your job-search requirements. With QuickrJobs, you can find your dream job, apply for it, and get hired, all in one place. QuickrJobs helps job seekers and businesses connect with each other. It is a one-stop shop for all your job-related needs. With QuickrJobs.com, you can search for jobs, post your resume, and get advice on job-related topics.
Conclusion
These are some of the best job portals in India for 2023. If you are looking for a job, make sure to check out these websites. With a little effort, you will be able to find your dream job. The job market in India is extremely competitive, and it can be difficult to find a good job.
However, several job portals can help you find the right job for you. With the help of these portals, you can easily find your dream job. So, what are you waiting for? Check them out now!