Compeititon in onine business is very evident and it is good for the leaders while intimidating for the startups and new comers. However, there is always a way to analyse the competition and give it a taste of you as the next big competitor in the list. To win a battle, we need weapons and to outrank the competitors we need tools for competition research.
Competition research is an essential part in online business. Without analysing your competiton properly you can not write content, formulate marketing strategies, increase sales, earn revenue, optimize the cost and perform various activities that may give you results. Overlooking competition can turn into dissolution sometimes.
Competition research can be done through various SEO software. Many of these competiton analysis applications are listed in this post. When you are starting to write your content, first you need to identify your competitors. When you want to identify your competitors you need to know about their related content and how well it is written.
The same goes for the e-Commerce product sales. Competition lets you identify the top performing companies for a given line of product and their online selling strategies whether they are sticking to organic results or doing PPC or advertising on social media.
Next thing you need is to analyse the competitive landscape and study backlink growth. After that you have to find super fans. Super fans are those who have linked competitors on multiple occasions. A few added steps can lead you to top ranking and increase website traffic and eventually the sales & revenue.
In Competition analysis, SWOT analysis is very important that lets you define your key stregths, weaknesses, opportunities and threats.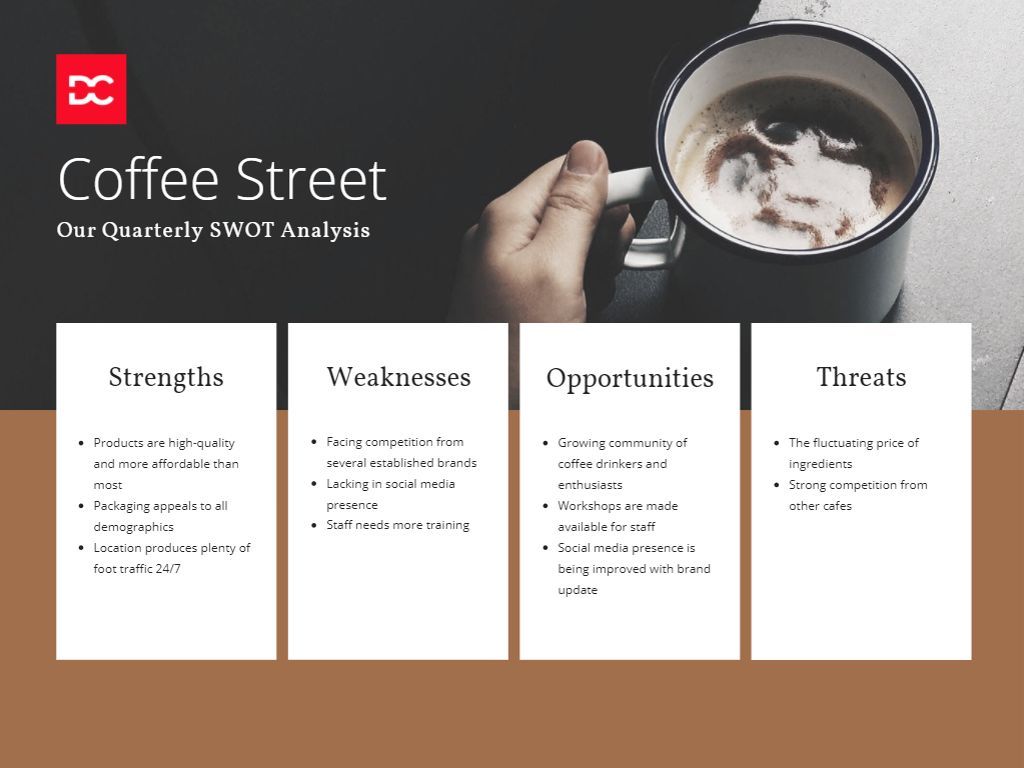 Market Segmentation, Industry trend, consumer behaviour, keywords trend, backlink profile, authority score and many other factors are considered to have a better picture of online market and then it is compared with self report to see where we stand and how we can grow.
And to all this, Competitor analysis tools play a very major role.
Here is a list of competitor analysis tools that will help you to get through all of the steps and analyse the weaknesses and strengths of your competitor and enhance your revenue without making a lot of mistakes. These best competitor analysis tools can be used by new marketers and also established brand owners.
Social Animal
Quantcast
Quick Sprout
Raven Tools
Semrush
SERPstat
Spyfu
Builtwith
Buzzsumo
Ahrefs
List of Best Competitor Analysis Tools of 2021
Social Animal
Price: $49 per month
Having an idea about your competitors' content and social strategies gives you a great way to calculate their strengths and weaknesses that further helps you to create better content and avoid any kind of difficulty.
Social Animal gives you a way to monitor your competitors' content. For that you need a bunch of things like making a list of competitors to monitor and analyze their activities.
You must keep alerts for keywords and competitors in Social Animal. These can be viewed on your dashboard. You even get daily digest emails for the recent changes your competitors make in the posts, mentions and even their articles on every weekday.
Having an idea of content analysis gives you engagement metrics on various sites. It is usually based on the content type, the day it is published, length of the content and the length of the title.
Insight about how the competitor has performed over time can be unveiled through Social Animal. It gives you an idea about peak engagements and when they have received no participation. The best part about Social Animal is its Headline Analyzer. It shows your data in the form of a pie chart which is easy to conclude. The length of the content, word analysis, emotional analysis and even the word limit for your headline is shown through this analyzer.
Emotional analyzer shows you analysis of keywords in your headline through emojis which are very attractive and easy to work on. The word analysis shows you about the usage of common and uncommon words. And the length analysis shows you whether your headline is a bit long or is a bit wordy. Overall, the grammatical, structural and readability of the headline is shown through Social Animal.
Quantcast
$19 per month to $499 per month
For starters Quantcast is a website that provides you with a free demo. It will enable you to use the site and analyse it on your own. It is effective, effortless and empowering.
It has a very attractive Outlook with a lot of features for users. Quantcast enables you to measure and diversify your audience and traffic on your side.
It shows you the behaviour of your audience on a regular basis that will help you to rectify your strategy and give your readers exactly what they require.
After a free trial of this competitive analysis the price range starts from $19 to $499 per month.
It has a lot of features that are quiet attractive beginning from:
Web analytics
Advertising agency
Statistical and analysis
Competitive intelligence
Brand management
It gives you direct solutions to your problems, and has an acceptable customer service which gives you a speedy response first up when compared to other platforms you will find Quantcast to be fairly priced.
This tool provides you with a lot of features that when compared to other competitors is quite a lot. Starting from API, campaign management, content management and  customer segmentation. However, reporting/analytics is not provided in the tool.
Quick Sprout
Quick sprout is a great CRM tool & competition analysis software, and the best service for your web project in terms of web hosting, credit cards, CRM software, Phone Systems and Payroll Services.. It gives you a great call service which enables you to work remotely. They are affordable and very beneficial. They provide you with the best management software for your website.
Its email marketing service allows you to capture a large audience and create your own funnel for increasing traffic and sales for your website.
Accounting management is one of the best parts of software.It helps you to get things right before they begin to be a problem.
It has a lot of categories to explore, starting from:
● Create, grow and optimize your website
● Create traffic and enhance your marketing strategies
● It gives you guidance for your business.
● Blogging
● Build an ecommerce business
● Have valuable assets, people
● Increase your sales
● Keeps your money in order
● Uses the most high technology
● Has protective measures for your business.
This online digital marketing resource is great for digital marketers who require highly efficient tools and advanced features to common knowledge about particular topics and increase their content strategy positively.
Raven Tools
Price: $89 per month
Raven tools allows you to know about your competitors at copy, landing pages and even keyword choices. It provides you with a lot of features which enhances your visualisation beginning from quick bank link, rank tracking and site analysis.In-depth SEO/SEM research about your competitor is provided.
After the analysis of your webpages raven tools provide you with a detailed report which gives you the site health score out of hundred. It provides you with every problem and its solution that you can apply in order to increase the traffic and other strategies. When it comes to tools with high-technology, then you will find this one to be one of the best competitor analysis for 2021.
The best part about this tool is that it gives you a free trial unlike others. It gives you this Is SEO/SEM in-depth research about the competitive insights.
Raven tool is mostly preferred by digital marketers, small businessmen and also the advertising industry.
This tool is from a Tennessee company that tends to provide search engine optimization with a lot of features. As designed for SEO professionals and digital marketers, the site has excelled in its own  way.
Raven tools are not that efficient when seen from the point of view of the features it offers. However, a free trial of this tool is provided for customers. So if you need insights in more depth then you can use and analyse this tool for free.
Semrush
Price: $119.95 per month
Semrush is an all in one tool that helps you to get in-depth marketing and competition insights to increases online visibility.
Marketers working on keyword research, PPC research, backlink research, copyright, SEO, Competitive writing, PR content writing and campaign marketing can achieve all of it through this single software.
It is a leading online software that can be used for many purposes. It has a lot of great tools starting from:
Keyword research
Social Media
Market Research
Content
Seamless Integration with Google .
Not only this but it also provides you with the insights of your competitors keyword research, content analysis and provides you with its strengths and weaknesses that you can use in order to improvise your website content.
It is one of the top leading tools.
Semrush provides you with a comprehensive platform which is SEO friendly. Including all the features you need for creating top-rated content. However, it takes a little time to get your hands on this software And make yourself word with its features and functionalities. It is among the best competitor analysis tools for 2021.
SERPstat
Price: $69 per month
Serpstat covers all tools. It is an all in one SEO platform including more than 20 tools. Its features consist of a lot of helpful ways to increase traffic for your website and enhance your content strategies, Beginning from:
SEO friendly keyword research
Backlink analysis
Rank tracker
Site audit
This software is a fast growing SEO tool that provides small businesses and digital marketers to expand and diversify their business.
Service that is a huge platform with clients like Uber, Philips, Samsung, Shopify and Deloitte. Even by the name of these huge brands, you can have an idea about serpstat and its high  recommendation for among competitor analysis tools for 2021.
It analyses the semantics of domains ad campaigns and shows you you are competitors. You can have a full competitor's report through this tool. It provides you with a list of competitors which can be added manually or show me a template. It's keyword research is very helpful for content writers as it shows:
Related keywords – they are the common keywords that can be used in your domain.
Missing keywords – yeah the number of words that are applied by the competing domain which you may not have.
Relevance – it gives you a ratio based on domain keywords to common keywords with Serpstat.
Total keywords – It is the total number of keywords present on your website.
Visibility– it gives you the visibility for every domain along with dynamics of exchange.
Spyfu
Price: $39 per month
From keyword analysing  to working with domain, this tool does a great job. This is a great option for small businesses that want to expand their business and work hard to get on page one of  website search.
It helps small businesses to work on detailed research and content analysis. Its price is highly reasonable and does not make it hard for you to work with.
The best part is that it provides you with the demo, it will give you an in-depth idea about the features of this software.
It can provide you with a lot of features for competitive analysis in order to outright you. Starting from the range of features like:
Competitors SEO keywords research
Multi competitor keyword tool
It allows you to spy on your SEO competition
It provides you with a complete keyword ranking history
It even tracks your SEO key world rankings
Provide you with customer branded SEO client reports
It has influencer market – social outreach for me backlinks.
Spyfu guides you through every step with highly efficient tools to increase your ranking. It has great customer service which allows you to work effortlessly.
Builtwith
Price: $295 (basic)
This software states to be an all-lead generation, sales intelligence and market analysis tool. Its features can be used with the demo or even can be signed up for free.
Builtwith is a rule-based analysis competitors do, which provides you with website technology profiles starting from analytics to advertising to SRMS and even email hosting dividers. It offers general searches including:
Filtered lead list
Detailed market reports
Technology history
Major sale points
When you are able to know about different features of your competitors, then you can have an understanding of what you like and what needs to be rectified in your content in order to keep up its ranking.
It allows you to collect all the top technology trends related to your industry through the competitor site analysis and highly advanced features.
When you are looking for a low-cost and accurate tool, then builtwith can be a noble choice. It is fast and has a huge database of contacts related to domains. Has a large number of technology signatures. However, many of them are outdated.
Buzzsumo
Price: $99 per month
Buzzsumo helps you to analyse competitor content this can be done through it's easy to track keyword metrics for your competitor's activity. With this software it is easy to answer questions like:
What content works?
Which network performs best?
Who is sharing their content?
How does the competitor content and your content can be compared?
These are some bass questions which will give you an idea of your related competitors and your content. It has a lot of keyboard features starting from:
Alerts – they give you a notification automatically when your competitor is active.
Analyse activity – you can create dashboards in order to track your competitors.
Build on wins – You can analyse your competitors success and learn from them and increase your ranking as well.
Dortch disasters – you can also learn the errors made by the competitor and focus better by rectifying your flaws before you post your content.
The best way to know how to use Buzzsumo is that you can find what is getting shared on social media applications, you can find influences that can share your message which will help you to promote and automatically create traffic on your website. You can also evaluate your content topics and even analyse data and trends in order to create high performing and well ranked content.
Ahrefs
Price: $99 per month
When you are planning an online venture and are usually defeated by your competitors organic search, then this tool will allow you to get guidance through your competitors content.
It lets you the firm SEO competitor analysis through:
Learning what works and does not work in your industry
Lets you analyse competitors weaknesses and therefore gives you a way to work on them
It allows you to learn about competitive strength and replicate them
Well keyword research of your competitor allows you to use keywords that are not on your website and create better ranking for your content
Understand what SEO task to prioritise while going forward
These steps listed above will give you a really good result for You Content and will let you increase traffic for your website.
AHREFS has an excellent site audit feature. The audit feature is so good that it even excels audit special sites. At the start this software was just a link building tool but it has added a lot of features. It even offers filtering and sorting tools that makes it easier to diversify Content and is a real time saver. The top SEO feature of Ahrefs is extremely reliable and lets you know Competitions top SEO keyword search.
CONCLUSION
Here we are at the end of this post with top listed best competitor analysis tools of 2021 that can help you get through all the mistakes that pull you down. After reading this article you will have a list of these top tools from which you can choose the best suited for your project(s) and work with it.
However, you can only rectify your mistakes and analyse competition through these tools. but writing good content is in the hands of the writer. If you want to increase your ability to write you need to have good research and knowledge about the topic. That is the first step of having a well ranked research. You may see some of these app tools to be expensive and some of these even have free usage. However, these are verified, and you reviewed tools that can help you with your content analysis. Any query and suggestion regarding these above listed tunes are welcome in the comment section.