Badminton is one of the most simple yet very enjoyable sport. This outdoor game now can be played indoors. The gaming apps for badminton are great and advanced. They will give a good real-time experience. This two-player game has more than just this to offer, some of these games also allow you to earn while playing on your device. If you want to look for fun and enjoyment while being home, then you can refer to this list of Best Badminton Games for Android.
List of Best Badminton Games for Android (September2023)
Badminton League
Badminton League is one of the best badminton games for your android devices. It has a lot of features that make it one of the most top-rated games among others. These features include the multiple game mode feature which will allow you to play badminton with sports fans around you. It allows you to create a character of your choice and level up each game. This game is easy to control and gets challenging with time. It gives your character top gorgeous badminton outfits and has a simple yet elegant UI design.
Badminton 3D
Badminton 3D is an amazing game with a great two-player mode. It will give you a good experience among gaming apps for android. It has magnificent graphics and gives you a smooth animation experience. The best part about this game is that it will give you a real-time experience and offers a realistic shuttlecock experience as well. You get a load of attractive badminton equipment. This feature can be unlocked with the player's upgraded role abilities. It has four different badminton courts with amazing visuals.
Super Stick Badminton
Super Stick Badminton game is great for enjoyment and has fast paces action. Moreover, it gives realistic action playing experience. You can enable different shuttlecock hitting actions such as Smash, Drop-Shot, and others. This game has a simple touch and control experience. For a better experience, this game also allows you to customize your character. You can change their outfits. Not just this but can even change your character's speed, stamina, accuracy, and strength as well.
Badminton Tournament
This badminton game for Android mobiles is super engaging. It is having high graphics and works very smoothly. It is free to play and ads do not ruin the gaming experience at all. It is quite interesting for those who love badminton. They can notice the detailed work done by the developers to make this game quite realistic. The physiques of the game are very perfect. You will love this badminton game.
Badminton Star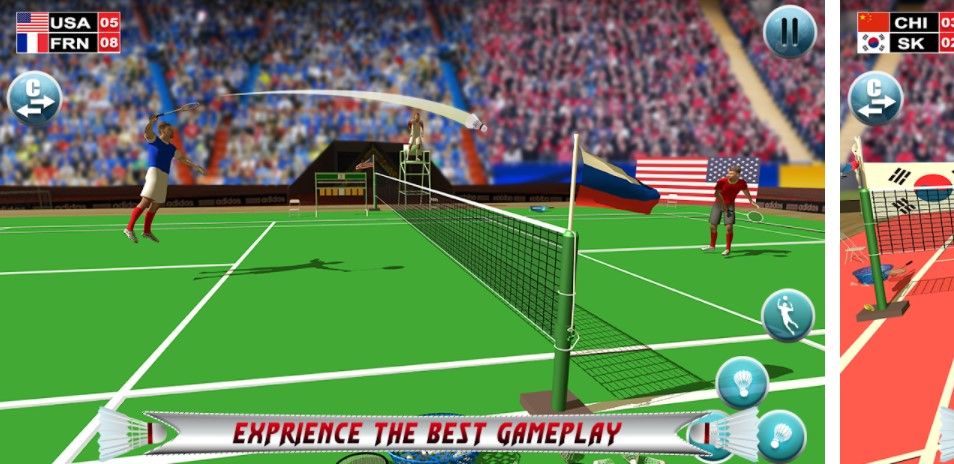 Badminton star is an outstanding android game with mini-games within it. These mini-games allow you to show you smash skills with no limits. Your character in this game gets leveled up with the completion. It has a campaign mode with difficulty which will help you to enhance your gaming skills in no time. Not only you can customize your character in-game but can also change the in-game-winning message. It gives you a house that gets built up with each winning game. You can decorate your house with trophies, flowers, furniture, and a lot more.
Badminton Legend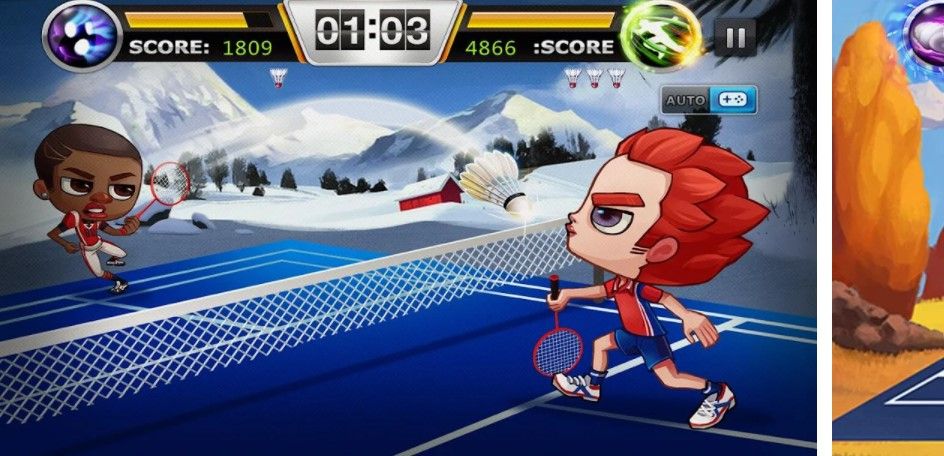 Badminton Legend is a great game that will allow you to play quick matches. Not only quick matches but you can also play tournaments and even a 2-player match. This android badminton game will allow you to unlock various levels and with the completion of levels, you will get great rewards and benefits. There are a lot of tasks to complete which will keep you engaged and give you a good time.
Badminton Super League
Badminton Super League is another great game and is also the upgrade game for Badminton league as you might already be thinking. This game has HD graphics, great sound effects, and a slick UI design. You will get to experience real badminton experience and get to use your real badminton skills. It is an amazing game and the best for android users.
Conclusion
Here at the end of this list of Best Badminton Games for Android, you now have a handful of high-quality games to download and have a good indoor gaming time. These badminton games may look similar but after going through you will see that these games have a lot to offer and stand out differently from each other. Let us know your chosen Badminton Game for Android in the comment section.