Adobe Photoshop is one of the most powerful and amazing photo editing software. This software has been an industry leader for over 28 years. Photoshop is no doubt very important in editing work, it enhances the quality of a picture or makes it look better. Like the word, "photoshop" itself means to retouch or polish to achieve perfection.
Adobe Photoshop offers you many features that enable you to create high-definition vector graphics, retouch photos, crop and resize pictures, and more. All these features when combined make photoshop a little complex editing system at a high price. Adobe Photoshop offers the software on a subscription basis, which probably gets pricey. But if you need photo editing software at a lower price or you need software with only some basic features that can help you in a startup, then Adobe Photoshop is not the right choice for you. Due to many online alternatives that are available as of today, Photoshop has become an alternative to those who really need depth of photo editing or who need many editing features that Photoshop offers. On the other hand, if you are a basic user then you can definitely try online editing software such as Canva, Crello, Designcap & Fotojet.
List of Best Alternatives to Adobe Photoshop
Listed below are some of the best alternatives to Adobe Photoshop that allow you to work online on graphics.
GIMP
Affinity Photo
Pixlr
PicMonkey
Krita
GIMP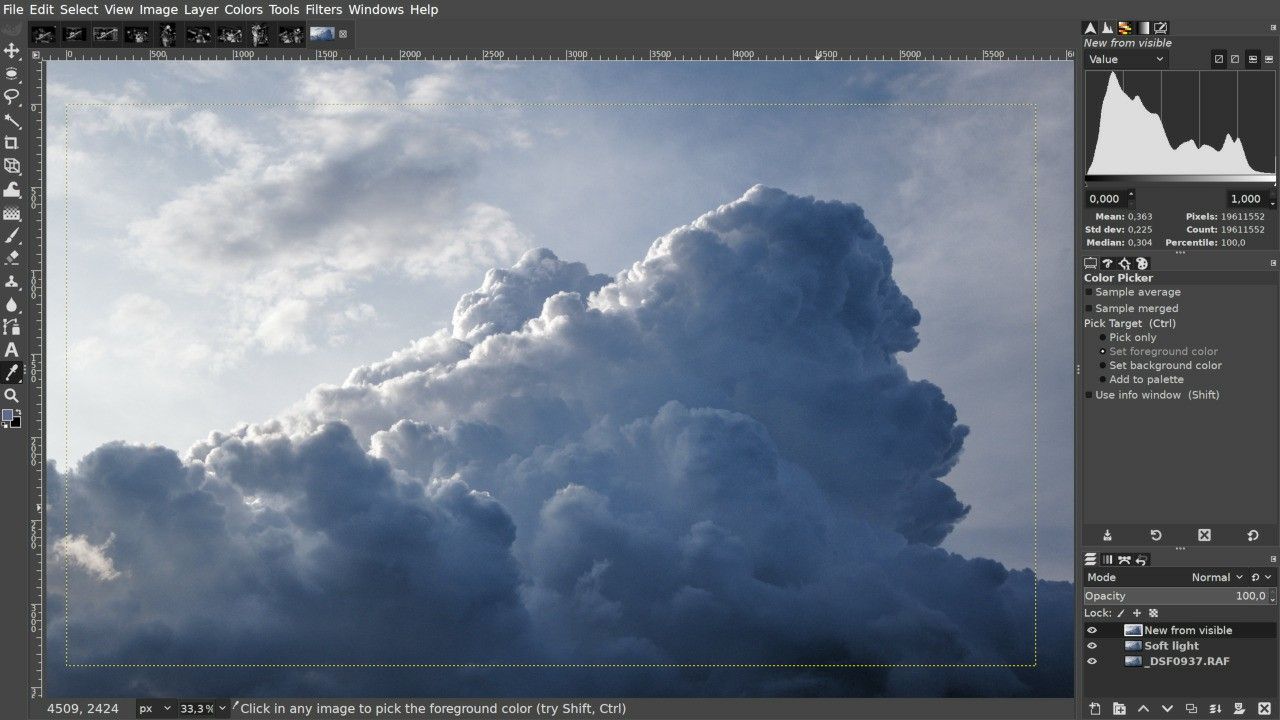 GIMP is a free program and one of the closest things to photoshop. It lets you do image authoring, image composition, and photo retouching. Using GIMP you can make selections, work with popular file formats, do cloning and painting. It is a little complicated to use but once you understand it's working, you will get to know that it can do many things that Adobe Photoshop does. It is open-source, available for Windows, Mac, and even Linux users. In case if you have a low budget and you wish to do photo editing with feature-rich software then GIMP is the perfect choice for you. It is very easy to switch to this tool as its interface looks almost like Photoshop.
Affinity Photo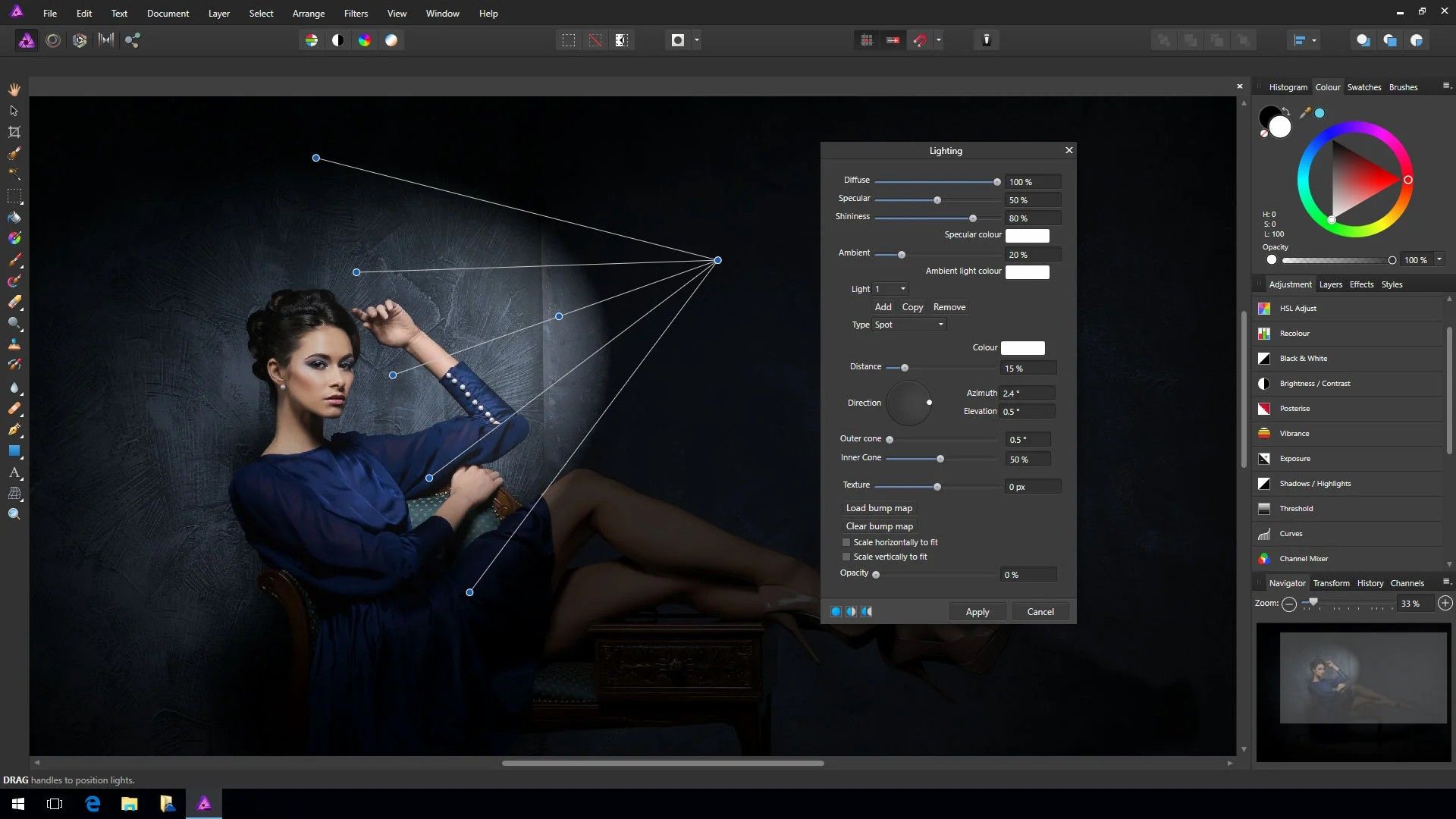 Affinity Photo is one of the best and most popular alternatives to photoshop. This software is widely used and loved by photographers and designers. Affinity Photo is a tool that works without a subscription and is much cheaper as compared to Photoshop. It was created for Mac OS but now it is also available on Windows. It is a professional feature-rich graphic editor. Affinity Photo editor is a next-generation designing and imaging software for creative professionals. There is a feature called the Affinity's Tone Mapping Persona which is even absent in Photoshop. This feature provides you with a space that lets you apply a look to your work with localized detail, contrast, and color adjustments. Although, it is most similar to Photoshop when it comes to editing features, layout, and usability.
Pixlr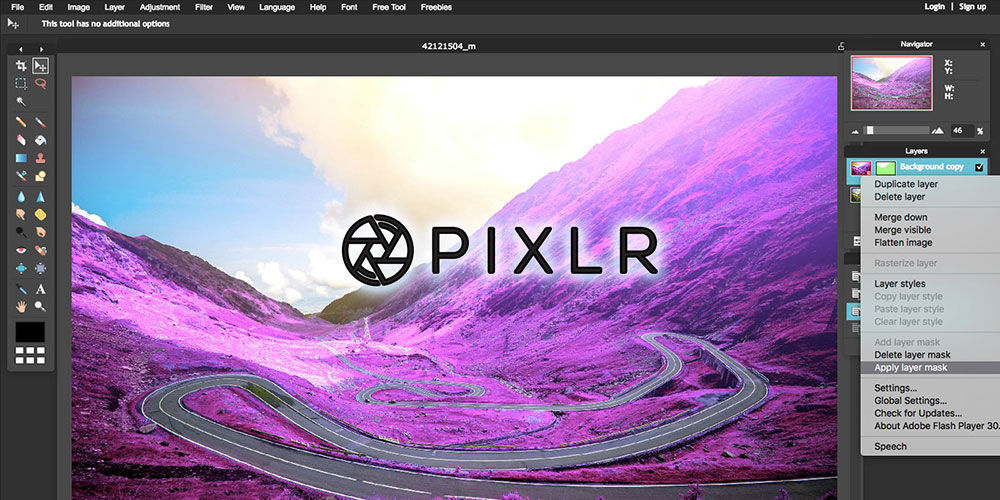 Pixlr is a very simple and effective photo editing software. It is free of cost and does online editing of photos. In Pixlr there are basic sharpening and exposure adjustments and a set of filters that can be used. Using it you can stack image layers and adjust the opacity and blend mode. Pixlr does have the controls for basic edits but if you wish to do advanced editing then it is not the right choice for you. Pixlr has a free version and a Pro version starting at $5 per month. It has more than 600 effects and borders and can do almost everything you could do using a traditional photo editor, such as photo cropping, resizing, teeth whitening, and more. It has an interface that is very much like Photoshop but it is not as flexible as Photoshop.
PicMonkey
PicMonkey is a web-based tool so you don't need to worry about compatibility. It is feature-rich having a rich font tool and layers, like in Photoshop. It is full of design assets and templates. PicMonkey is the best choice for you if you use a PC to create graphics to be used in business. Plus it also offers a real-time team collaboration feature that allows you to work in tandem with clients or teammates. It hides the power behind an intuitive and simple interface. PicMonkey is free but in case if you wish to get a little extra you can do a small monthly charge for taking the premium version.
Krita
Krita is one of the best alternatives to Adobe Photoshop. It is free to use and is highly recommended by photographers. It shares a very much similar look to Photoshop, supports grids and rulers, has pre-installed templates, and offers a deep set of effects and features to choose from. It is an excellent software for you if you wish to do digital painting. It has been created by artists who wished to give others access to good quality and affordable tools that an artist needs like concept arts, matte painters, texture, comics, and illustrations. The interface is very much like Photoshop which makes it easier for the users to use it freely. Krita is an amazingly powerful photo editing software, with hundreds of brushes and a brush customization vector, engine, and text capabilities for comic strips.
With the increasingly growing availability of high-quality, affordable photogenic equipment, there is a high rate of people that need photoshop alternatives. Listed above are some of the best photo editing tools. If you are looking for a photo editor other than Adobe Photoshop, for whatever reason, then you can choose any of the above-mentioned tools. Whether you wish to go for a free option or you choose a paid option for editing, in this post you will find the perfect Photoshop alternative that will surely fit your needs.