Looking for some best Simulation Games for Android 2019? We have compiled a list of some best simulation games for you. You can install any of these top simulation games on your Android smartphone and enjoy.
What are simulation games?
Simulation games are a category of video games which are designed to show real-world activities in the form of games. This category of games i.e. Simulation games, copy activities from real life and transforms them in the form of games. Simulation games are used for various useful purposes like training, analysis or prediction. There are many subgenres in simulation games such as construction and management simulation, life simulation, sports and others like dating simulations, medical simulations, war games etc. In simulation games, there are no predefined goals to be achieved, instead, the player is free to control the character in the manner he wants. Simulation games help in enhancing the skills of the player. Simulation games let us design our real life on a virtual platform.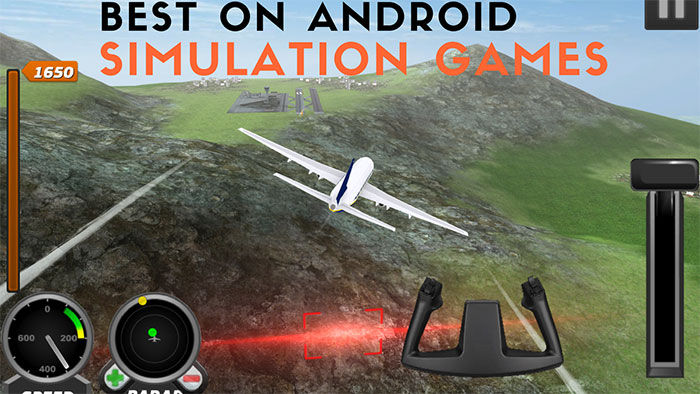 Let's move on to see what are the best simulation games for Android.
Best Simulation games for Android 2019 (Latest)
Mashinky
It is one of the best simulation game who is made for the ones who love transportation by trains. Mashinky is a game in which player make his own empire by developing his transport business and improving the assets in the game. The game is going to be released in 2019 where players need to lay tracks on hard terrain.
Motorsport Manager
The game is listed on the second position of our list of best simulation games for Android in 2019 because in the game the player will be responsible for putting a driver on the podium. The early stages of the games are just for the tutorials for the player so that player is just not only spinning the wheels.
Transport Fever
The game starts in 1850 when the rails were introduced, the goal of the game is master the rails in such a way that you may become a true transportation magnate. The player is supposed to make the decision regarding the most cost-effective instead of just upgrading to new vehicles.
Game Dev Tycoon
It is a business simulation game and a superb game. One is asked to define his company and character. Once one is done with setting up the basics, he will find himself into a 1980s garage and starting from there he will have to create a very big game industry. The basic theme of this game is creating an empire starting from a garage. It is a good game with high simulators of business and counts among the best simulation games in 2019.
The Sims
It is also among the best simulation games for Android. The concept of the game is to choose a character, define its sex, customize his/her hairstyle and outfit and then creating a lifestyle of the aim, one is also required to set personality traits of the aim. One is asked to set a career of the sim and to socialize him/her sim through hosting and attending parties same as in real life. This game is highly interesting.
Trailer park boys: Greasy Money
It is a simulation game based on a comedy show. It starts with hitting the Canadian prime minister with a jug of piss. The basic theme of this game is to manage a small chain of business, as the money and economy get destroyed because of embarrassment faced by the prime minister. The player will manage a chain of business, collect profit and make investments to grow customers and expose your business to grow. The player will also get into boss fights and will have to win and will get arrested at the end of every season.
Farming Simulator
This simulation game let's one take farming to a whole new level. In this game, the player will be a modern farmer with more than 50 vehicles and machines. The player is required to plant and harvest a variety of crops and look after his livestock. This is wholly related to farming and virtualizes real-life farming techniques into a game.
Cities: Skylines
This is really a rib-cracking simulation game and very interesting. In this game, the player possesses powers of a mayor or city planner or more than that. Player has the ability to build or destroy the city, within your budget and also the main motto is to keep your workers and customers happy. The player is required to expand as much as he can and develop his city to a greatest possible extent.
My supermarket story: Store tycoon simulation
In this game, one plays to become a highly known business Tycoon. The player is required to build the most successful supermarket in the world. It is among the easiest simulation games. Player expands his store and keeps in mind the products which customers like. Organizing gift sessions, discounts, and sale are also a part of this game as in real life supermarket.
Flight Sim
Under this simulation game, the player is virtualized as a pilot. The player will have access to a variety of planes and maps for guidance. The player controls the flight as in real life, tilt steering, challenging landings and also weather changes take place making it more adventurous and interesting. This game has the best sounds and will give you a good and thrilling gaming experience.
Operate now: Hospital
This is a simulation game which is exclusively designed for people in the health department. Player will have his own medical hospital and his own dedicated medical team and the player will be a doctor. The player is required to operate with surgeries and make a patient live. This game is full of activities and keeps the player busy. And here comes the end of the article and all the above-mentioned simulation games are really interesting and full of amazement and adventures and highly stimulating.
Read More:
Which is your favorite out of these best Simulation games for Android 2019?
These are some of the top Android Simulation games that you can play in 2019. We would like to know which of these games you have already played and how do you like them. We respect the comments. Feel free to share your thoughts in the comment section.